George Russell reckons focusing on the "basics" has helped him return from Formula 1's summer break in a better vein of qualifying form, having "lost my way a bit before".
The Mercedes driver will start Sunday's Italian Grand Prix from fourth on the grid, four places ahead of team-mate Lewis Hamilton, having outqualified him for a second race in a row.
It has brought an end to a slightly concerning run in which Russell was beaten by Hamilton in qualifying in six of the seven races before the summer shutdown.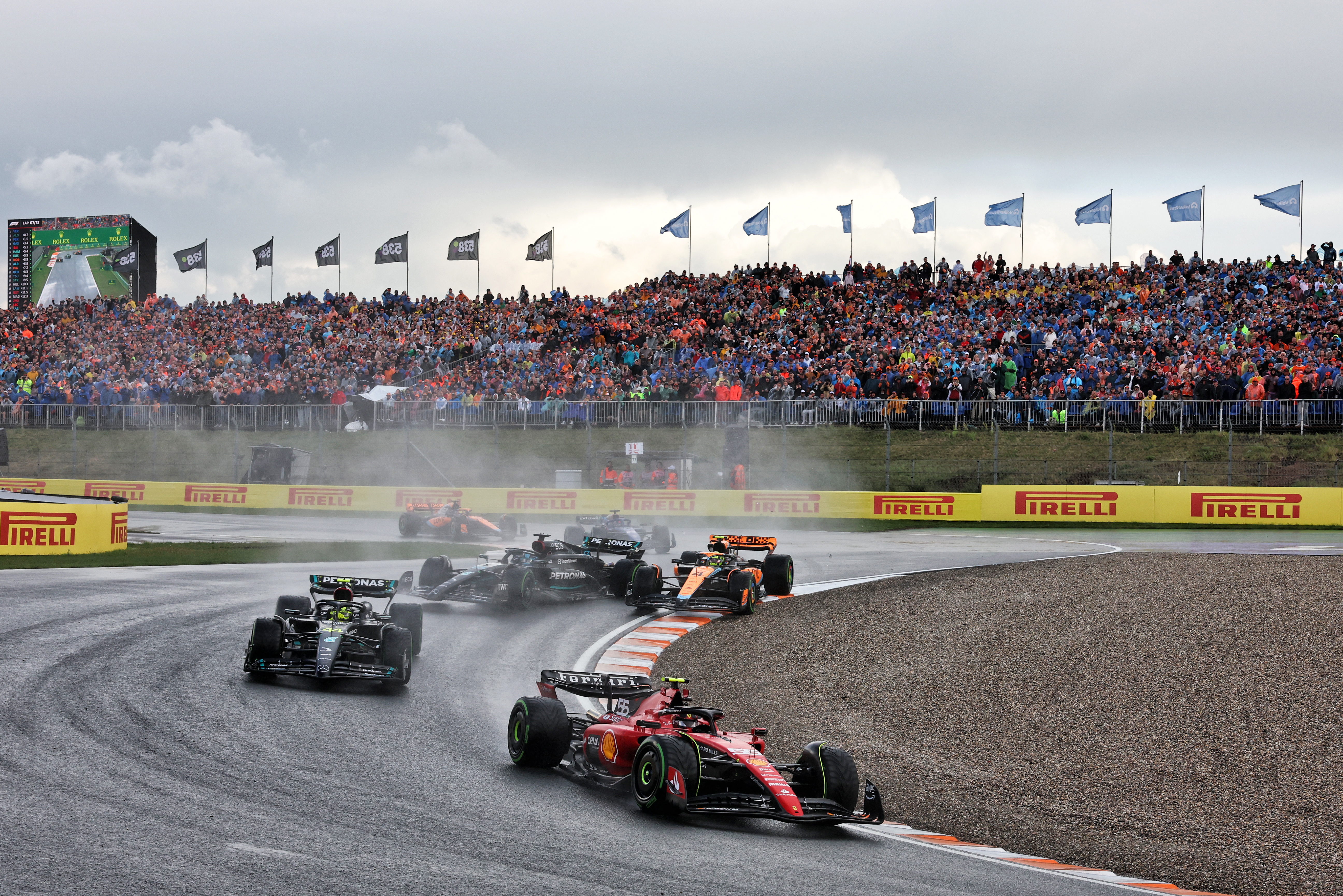 Russell came into the Monza weekend buoyed by his pace at the Dutch Grand Prix even though he had his race ruined by strategy and said on Thursday he felt revitalised after a change in approach through practice.
He reckons he was "overreaching at times" before the break and "just focused on the basics" at Zandvoort, where his focus through practice was on qualifying and "regaining my confidence".
Asked by The Race after qualifying at Monza if his fourth place on the grid was down to that, Russell said it was – even though the set-up of the car is more race focused given it is draggy and Mercedes did not expect to be this competitive.
"Yeah, definitely, semi-going back to basics," said Russell, who has a fresh engine at Monza, two races after Hamilton got a new one at Spa.
"I've had a really good reset, refresh with my engineers. Really pleased with my own performance for these two first races, which are back to my level of the first six races.
"I lost my way a bit before the break. I'm really happy with P4, we set the car up more for the race because we weren't expecting to be as quick as a team as we were."
Russell's first season with Mercedes was characterised by good consistency when the car was difficult and lacked performance early on (although Hamilton was generally quicker once he stopped undertaking the brunt of Mercedes' set-up experiments), then a strong end to the season that included his first F1 win in the Brazilian Grand Prix.
He started this year on the front foot relative to Hamilton in qualifying, even though that was not reflected in the points. In the first five races before Mercedes introduced a significant upgrade, Russell was the quicker driver in qualifying four times.
Russell vs Hamilton in qualifying
| | |
| --- | --- |
| Track | Laptime difference |
| Bahrain | -0.044s |
| Saudi | -0.366s |
| Australia | -0.136s |
| Baku | 0.004s |
| Miami | -0.232s |
| Monaco | 0.239s |
| Spain | 0.448s |
| Canada | 0.268s |
| Austria | 0.240s |
| Britain | -0.056s |
| Hungary | 0.450s |
| Belgium | 0.718s |
| Netherlands | -0.531s |
| Italy | -0.149s |
*Times taken from last quali segment both participated in
After that big car change, which included revised front suspension designed to improve the driver's feeling, Hamilton established a clear qualifying advantage. Russell was just over three tenths slower on average over the next seven races, or 0.4% worse in percentage terms (given the range of track lengths makes laptime comparisons a little misleading).
The correlation with the car change is clear but the exact cause is not so easy to determine. Russell had noted before the break that there had been a trend in him struggling more with a set-up direction that had been adopted since the upgrade but not necessarily because of it, which he felt was too coincidental.
He will not say explicitly what that is now but has suggested he has simplified his set-up choices and prioritised fundamental practices like getting the tyres in the right window.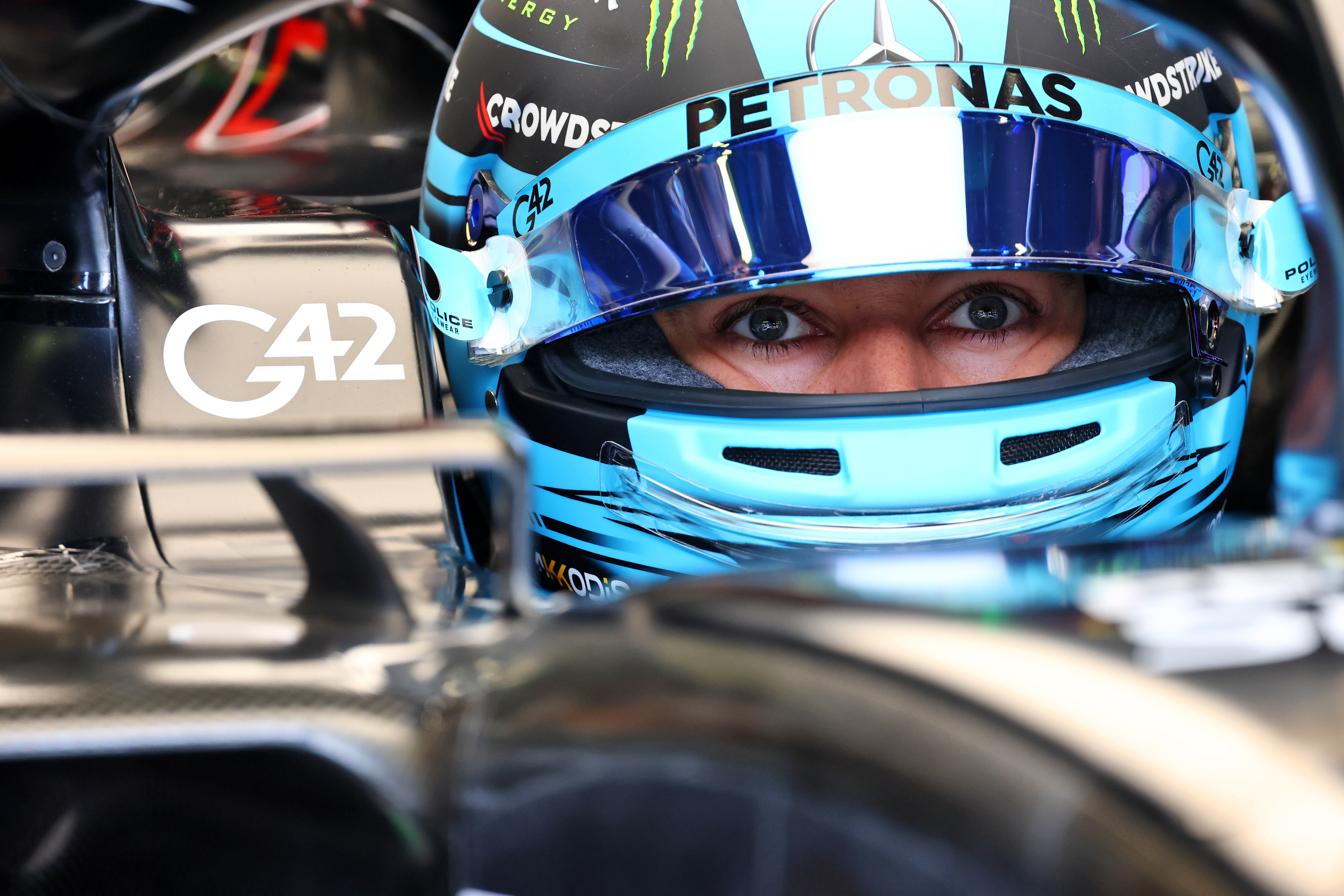 "The loss of performance, in my head at least, has maybe been through a loss of confidence," said Russell.
"They sort of go hand in hand. I definitely took a step back in qualifying performance.
"What we've concluded is that we've been going in a wrong set-up direction, at least in my side, in the recent few races, and that's been compromising my confidence, it's been compromising the qualifying performance, and we perhaps put too much emphasis on the race.
"And now that the grid is so compact in the past, if you are one tenth or two tenths off in qualifying, it may have been one grid position. Now it's five or six.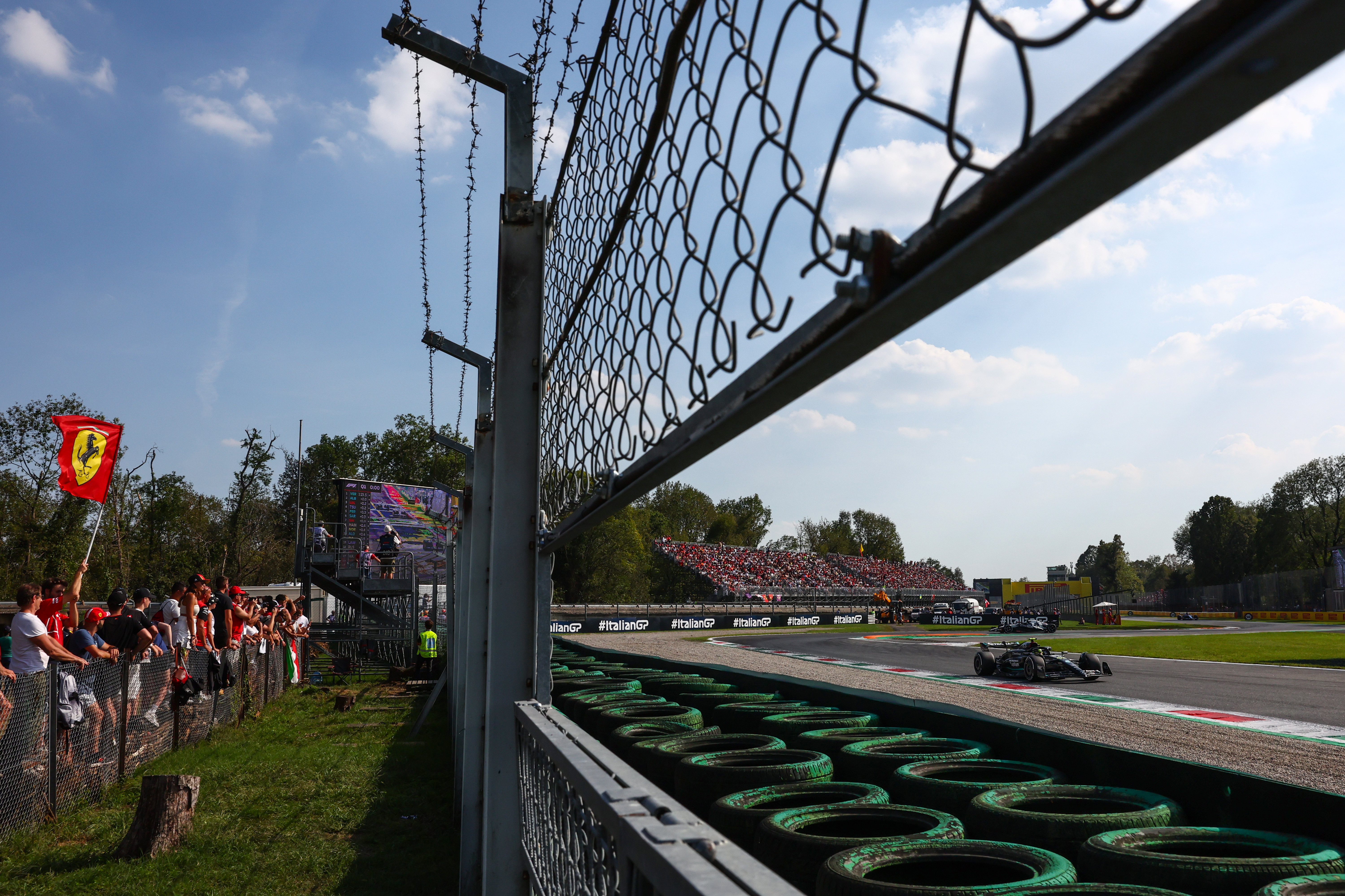 "It's been a number of these factors that have just hindered me on a Saturday."
Russell's team boss Toto Wolff reckons that prioritisation is paying off. Asked by The Race about Russell's comments and his performance in the last two qualifying sessions, Wolff said: "I see him relaxed, actually, with a certain sense of calmness about things.
"With intelligent drivers, as both of them are, you can spiral into over-engineering the car rather than concentrating on the fundamentals.
"I believe that the big factors in these regulations are the tyres, and concentrating on where should the tyre be, what is the out-lap I need to do, on all the data that you see, you can outperform the car actually.
"We went for no tows [in Monza qualifying] because we thought that the out-laps are more important getting into rhythm rather than being in a messy tangle with other cars.
"He's actually simplifying things. And it works for him."
By comparison, Hamilton has suffered two consecutive qualifying sessions where things have not quite come together.
He only narrowly made it out of Q1 at a rain-hit Zandvoort, where he was then eliminated in Q2, while at Monza things looked better as Hamilton was faster than Russell in final practice and the first two parts of qualifying – using the hards and mediums in the alternative tyre allocation – but he struggled more on softs in Q3.
Hamilton said being eighth was "s*** either way" and he was "just struggling with the car", which he claimed was different to Russell's on mechanical set-up but had the same drag levels.
Wolff clearly has sympathy for his two drivers, who it was announced ahead of this weekend will continue with Mercedes to the end of 2025. Not for the first time, he described the W14 as evil to drive.
"The car is still so sensitive and difficult to set up that we need more sessions to get on top of it," Wolff said.
"Because you don't know what the car's going to do when you turn in, it's a matter of gaining confidence over those sessions.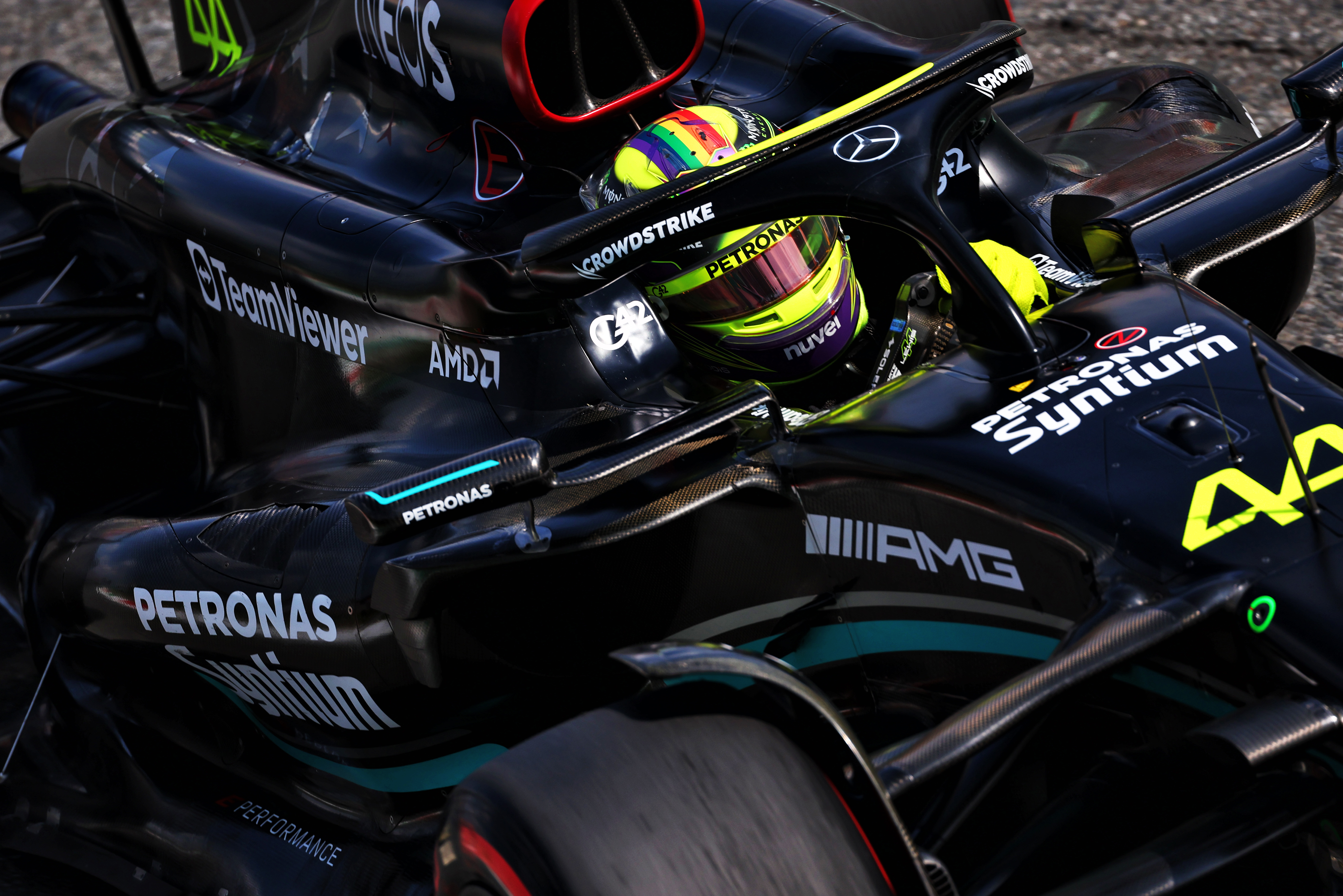 "The longer we run, the better we get, the more we can fine-tune the tools and that helps."
F1's alternative tyre allocation at Monza, reducing the number of compounds available and mandating all three across the three qualifying segments, may not have helped that.
But while Hamilton said it is a tough format to manage, he added there is "nothing easy about this car" to optimise.
And in a nod to his stronger pre-summer qualifying form, when asked about Russell changing things up and rediscovering his mojo, Hamilton said: "I'm continuing to explore every option.
"Up until Budapest [the Hungarian GP] it was looking quite good then…The tyres play a big factor. And the last two have been so-so."