The official verdict by Formula 1's FIA stewards has clarified why neither Ferrari driver was penalised for alleged rule breaches in the aftermath of the Italian Grand Prix qualifying, where Carlos Sainz took pole.
Both Sainz and team-mate Leclerc were under investigation as they battled to give Ferrari its fourth pole in the last six grands prix at Monza – which Sainz ultimately succeeded at doing, while Leclerc finished a close third.
And just as they celebrated the on-track result it had been announced that no further action would be taken, allowing both to keep their positions for Sunday's grid.
The pair were being looked into for having contravened one of the race director's event notes, particularly a specific item of the notes for Monza, introduced with a view of alleviating potential problems of dangerous slow-lap queuing in qualifying.
The notes said that "for the safe and orderly conduct of the event, other than in exceptional circumstances accepted as such by the stewards, any driver that exceeds 1m41s from the second safety car line to the first safety car line on any lap during and after the end of the qualifying session, including in-laps and out-laps, may be deemed to be going unnecessarily slowly".
Both Sainz and Leclerc were being investigated because they had gone above that 1m41s maximum during the first qualifying segment.
However, the phrasing of the notes – in both the use of the word "may" and the phrase "exceptional circumstances" – suggested a possibility of both avoiding sanction despite surpassing the 1m41s mark, and this was exactly what happened in the end.
"Both drivers stayed at or above speeds necessary to stay below 1m41s around the vast majority of the circuit and especially on the straights," the stewards wrote, outlining their reasoning for a "no further action" ruling.
"However, in both cases the stewards determined that the drivers took appropriate actions to slow and stay to the side of the track so as not to impede other drivers, and in both cases they did this significantly to allow four drivers to pass while giving those drivers a clear track.
"The stewards therefore determine that they [Sainz and Leclerc] did not drive 'unnecessarily slowly' and that evidently the reason they were both slightly above the maximum time was due to their appropriate action."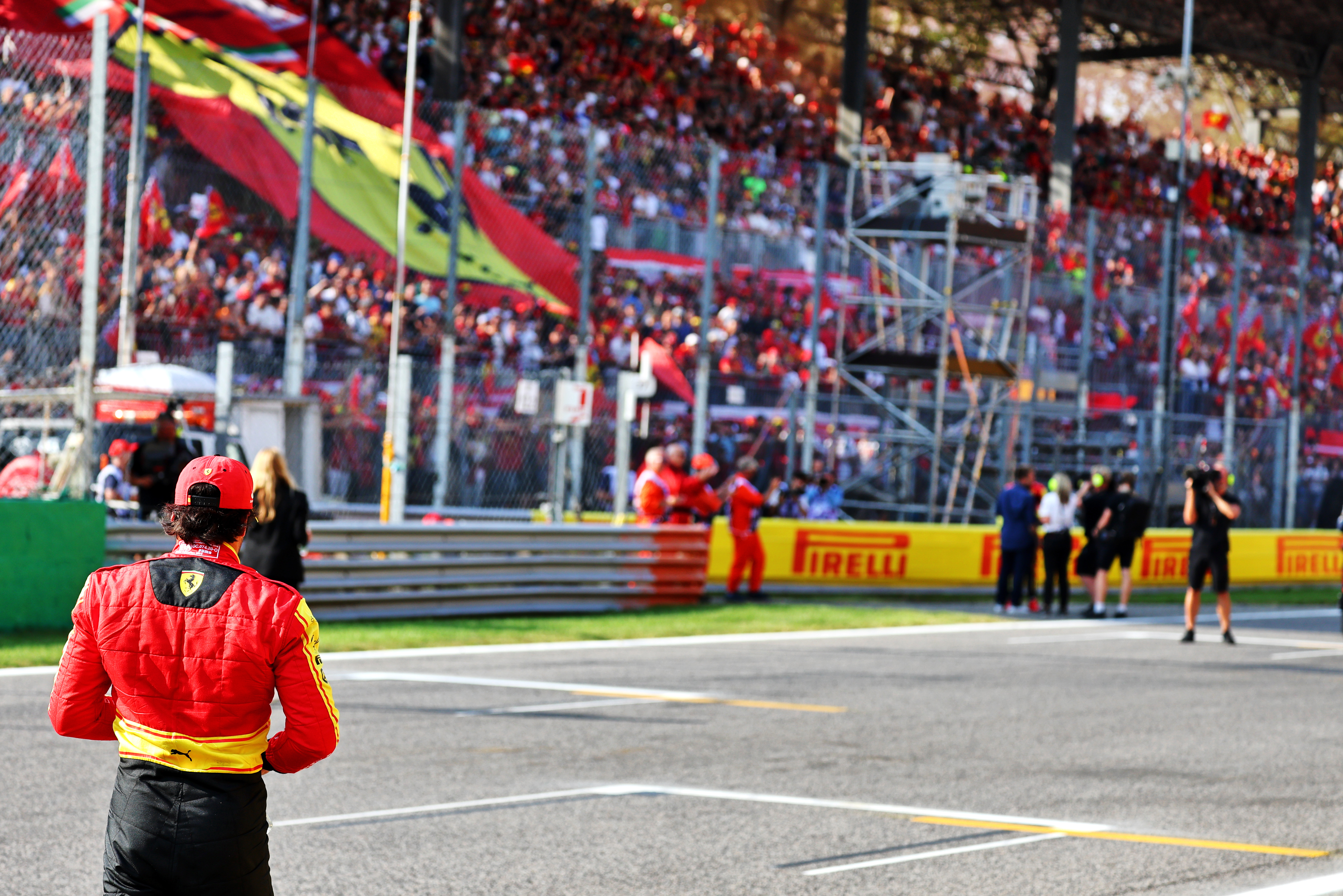 Sainz explained in the post-qualifying press conference: "I had to slow down so much to not impede other cars that were on fast laps, it was almost impossible to respect the delta that the race director gave us because if I would have respected it, I would have impeded my competitors – so I just played it safe.
"I preferred to not impede anyone. Even if I was one or two seconds over the delta, that's safer than actually impeding someone."
In Leclerc's case, having let an Alfa Romeo through at Curva Grande he was then also passed by a Williams – perhaps believing it to be on a fast lap.
Once behind, Leclerc's pace was largely defined by that of the Williams, which like Leclerc was on a cooldown lap. He allowed a faster car through between the two Lesmos and on the straight before the Ascari chicane actually moved over to allow another car through. He was then finally able to build some speed again on the approach to the final corner as the Williams pulled away.
How Gary Anderson would police it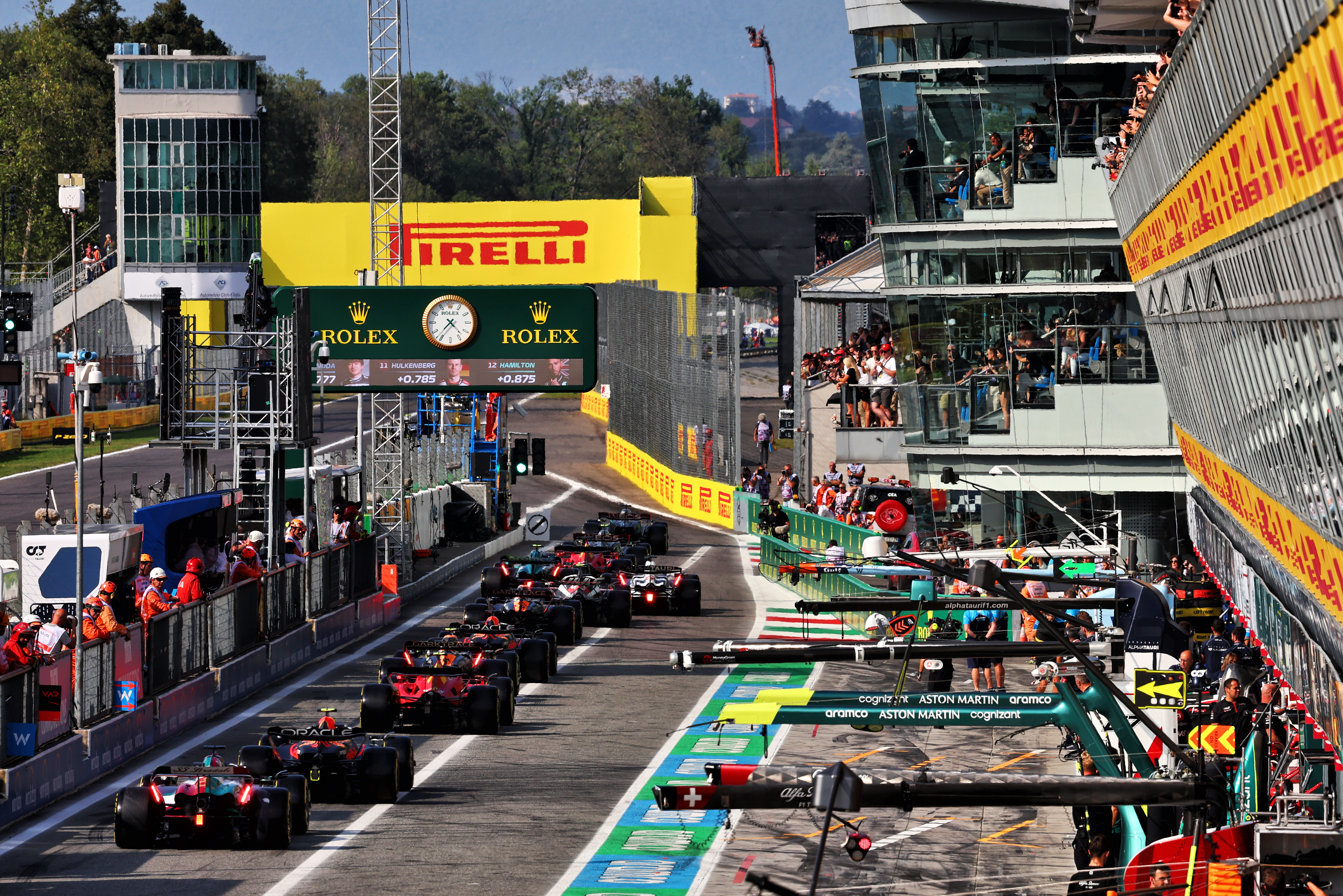 I'd police drivers going too slowly slightly different.
The FIA introduced a maximum lap time of 1m41.0s for drivers on an out or in lap. In my opinion, using a complete lap gives too big a window.
My suggestion would be just as simple. The main difference is it would be split the rules into the three sectors to make sure that you don't save up all your time cushion for the last corner.
The FIA proposal is roughly 120% (rounded) of a potential pole time. However, this would need to be calculated from the average of the fastest section times and lap time completed by each driver up until the end of FP3. This is then set as a qualifying maximum section time and lap time.
On the out-lap, the first sector time would be measured from the pit exit line (pit limiter line). This gives a little extra time for a driver and team to adjust their track position to suit the traffic. On the in lap it would be the pit entry line (pit limiter line) that was used as the finish line.
Using Sainz's fastest sector times from FP3 today as an example, I'd suggest:
Sector 1 time = 26.9s
Out lap pit exit line to T1 time = 32.3s
In lap Sector 1 time = 32.3s
Sector 2 time = 27.2s
Out or in lap Sector 2 time = 32.6s
Sector 3 time = 26.8s
Out lap Sector 3 time = 32.2s
For non-compliance with any of these sector times, the penalty would be that the driver had to enter the pitlane at the end of their out lap so basically no advantage.
To allow for drivers that are on a fast lap, if a driver has to slow excessively on their out lap to let another driver on a fast lap through, then as long as they comply with the overall lap time they will be deemed to be in compliance and can proceed with their fast lap.
Average lap time 1m22.1s x 1.2 = 1m38.5s acceptable lap time.
FIA proposed maximum lap time = 1m41.0s
Mine would be a little more demanding.
If this system were put in place the percentage could be adjusted very easily to suit each track.