What's arguably been Red Bull's most convincing start to a 2023 Formula 1 weekend has revived questions – and fears of neutral fans – of Red Bull completely sweeping the board and winning every race this season.
While the prospect remains an unlikely one – partly because statistically it's highly likely there will be some misfortune that opens the door for Red Bull's rivals to take advantage over a 22-race season – what's perhaps more alarming is the timing of when it might become more beatable, at least in the opinion of its current main rival Aston Martin.
Its team boss Mike Krack believes Red Bull could be caught in 2023 when it's already sewn up the titles, and the reasoning for that illustrates why any ground lost by Red Bull to its rivals this year could be a consequence of the very same mechanism that may help its reinforce its overall dominance going into next year.
The Monaco Grand Prix had presented a rare chance for teams – particularly Aston Martin, had Fernando Alonso pipped Max Verstappen for pole or had the team switched him to intermediates one lap earlier – to land a blow on Red Bull and its imperious RB19.
But with Red Bull's streak intact after Monaco, the prospects of it being beaten in a straight fight any time soon appear slim – given its exceptional race pace and straightline performance, two factors that can only be really contained somewhere where overtaking is virtually impossible.
Championship leader Verstappen was asked on Thursday coming into the Spanish Grand Prix weekend whether the RB19 could win each of the remaining 16 races.
"Well, how it looks like at the moment, I think we can, but that's very unlikely to happen," he said.
"There are always things that go wrong, or you have a retirement or whatever. But, like purely on pace, I think at the moment it looks like that [is possible].
"But we will always get to tracks maybe where it doesn't work out."
As imperious as the Red Bull has been, it would need to remain unbeaten until the end of July to even match the most dominant start to an F1 season, that by the 1988 McLaren MP4/4 – which had won 11 in a row before stumbling at Monza as Alain Prost retired with an engine failure and Ayrton Senna famously collided with Jean-Louis Schlesser while trying to lap him.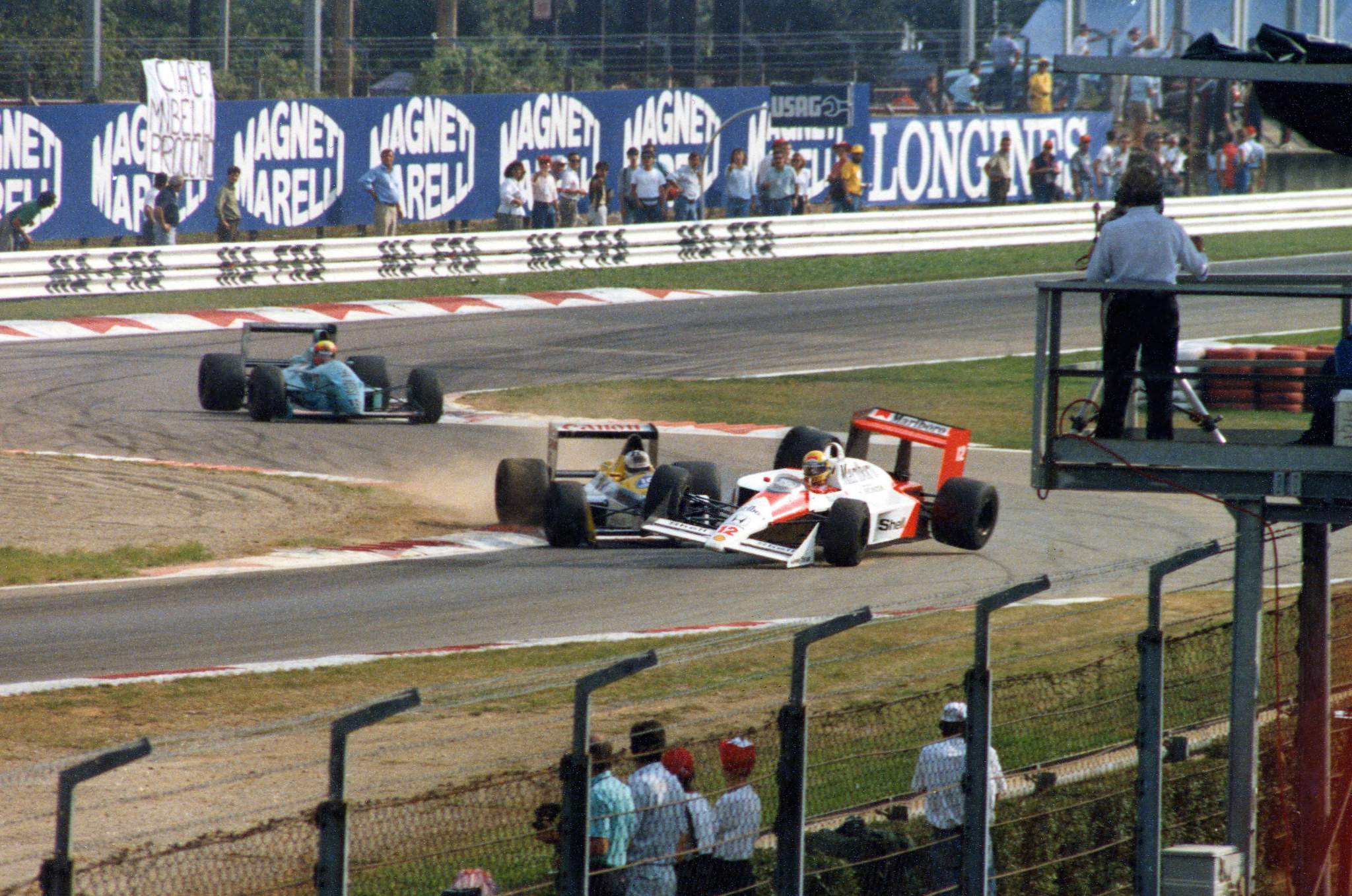 And Red Bull would need double-digit consecutive wins even beyond that point to complete the perfect season.
Asked about Verstappen's comments, Krack pointed to "the development game that is going on" as inevitably playing a part but also said: "We might also have a situation where when the championships are won or whatever, that there's more concentration on the future and that other teams can catch up.
"So let's take it race by race and keep our fingers crossed that someone else will win one – or two, or three."
Krack's comments acknowledge the likelihood of Red Bull winning the constructors' championship – and ensuring the drivers' title goes to one of its drivers – with several races to spare.
In that case, it will be logical for it to effectively stop working on the RB19 and fully focus on its 2024 successor.
But the chasing pack may not have such a luxury with their 2023 cars at that point in the season, given one point currently separates Aston Martin and Mercedes, with Ferrari only 30 in arrears.
Krack's possible version of events isn't one that is necessarily reflected in recent F1 history. Since 2001, there is on average no meaningful statistical difference in the winning rate of champion teams before and after they ensured both the drivers' and the constructors' titles.
---
Before and after ensuring drivers' title and sealing constructors'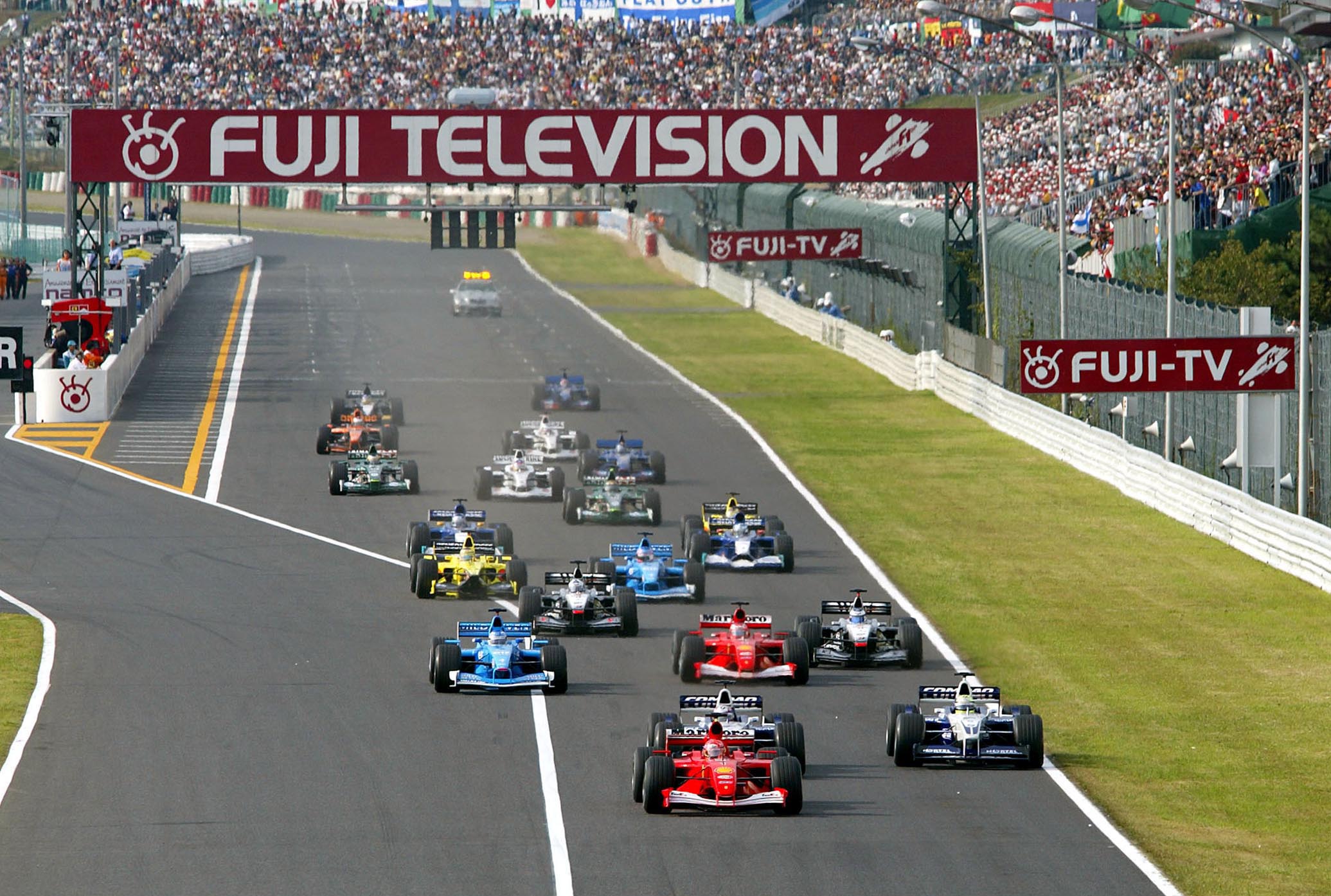 2001 (Ferrari):  7 wins of 13 before – 2 of 4 after
2002 (Ferrari): 11 wins of 13 before – 4 of 4 after
2004 (Ferrari): 12 wins of 13 before – 3 of 5 after
2009 (Brawn): 8 wins of 16 before – 0 of 1 after
2011 (Red Bull): 10 wins of 16 before – 2 of 3 after
2013 (Red Bull): 10 wins of 16 before – 3 of 3 after
2014 (Mercedes): 14 wins of 17 before – 2 of 2 after
2015 (Mercedes): 13 wins of 16 before – 3 of 3 after
2016 (Mercedes): 15 wins of 17 before – 4 of 4 after
2017 (Mercedes): 11 of 20 wins before – 1 of 2 after
2018 (Mercedes): 10 of 20 wins before – 1 of 1 after
2019 (Mercedes): 12 of 17 wins before – 3 of 4 after
2020 (Mercedes): 11 of 13 wins before – 2 of 4 after
2022 (Red Bull): 15 of 19 wins before – 2 of 3 after
---
Most of those seasons existed outside of the current paradigm of the cost cap and the aerodynamic test restrictions system – both of which will have their own, difficult-to-parse impacts on the 2023 development plans of Red Bull and its rivals.
Red Bull has the lowest aero testing allocation and is further limited by a penalty for breaching the 2021 cost cap that will only expire much later this year.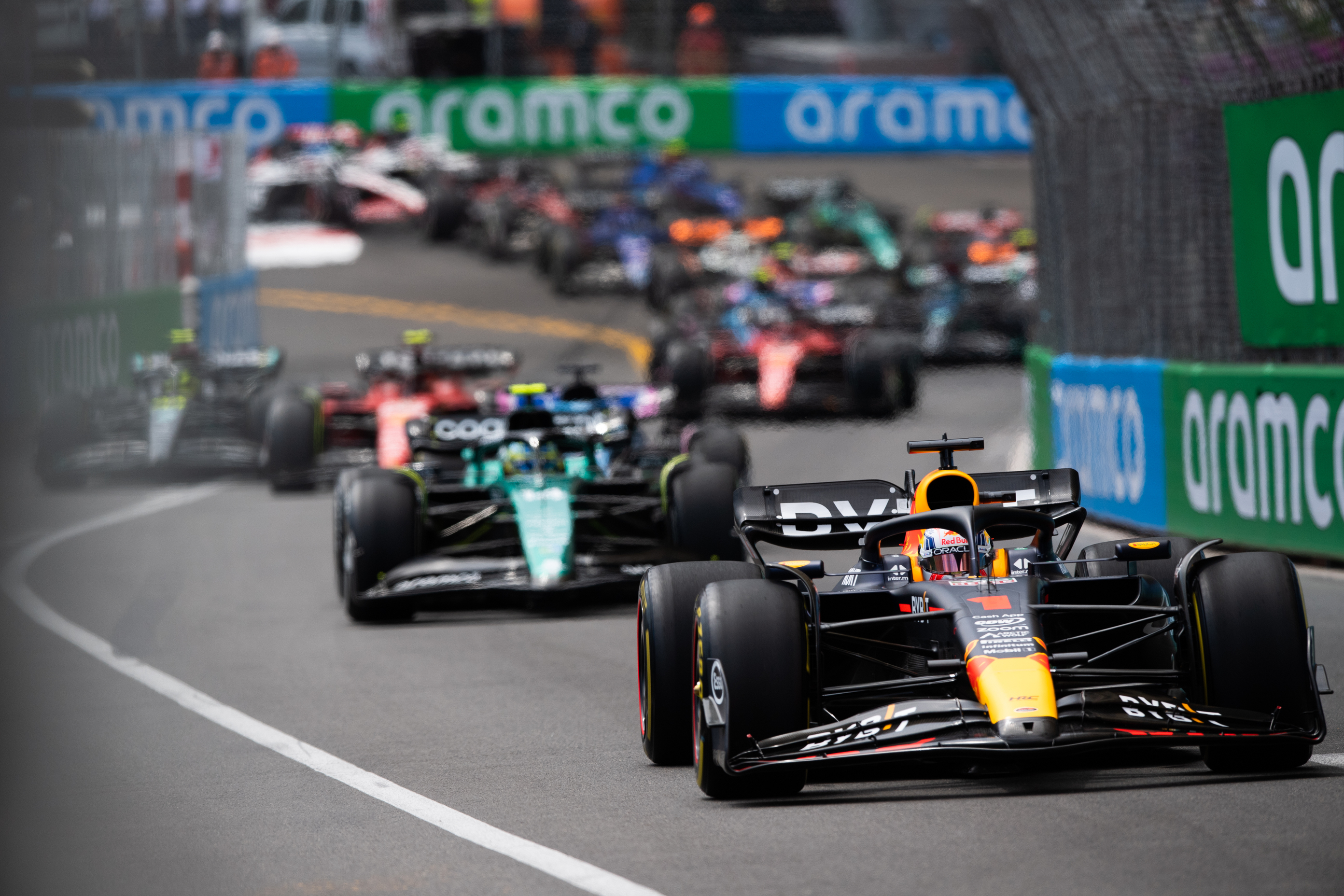 The idea of teams having to sacrifice the current year's developments in favour of next year's car is one that often gets cold water poured on it by various team officials when there is no major regulation change between seasons, as development is seen as one continuity.
But if Red Bull's dominant position affords it the freedom to explore opportunities on the RB19's successor that it could in any case not fast-track to the RB19 under normal circumstances, it may make its rivals' task next year even harder than it's already expected to be – even if it cedes ground later this year.
Answering the same question as Krack, Ferrari team boss Frederic Vasseur said: "It's difficult to predict where we will be in six months' time in terms of development, and we have to be realistic – for sure if you have a look at the result of this morning [with Verstappen nearly eight tenths clear] it's quite difficult to imagine that it [the Red Bull streak snapping] will be this weekend, but then you never know what could happen and you never know also what will be the rate of development over the next couple of weeks and/or months."
"On pure pace, for sure, they've got the potential," said Mercedes driver George Russell of the chances of a Red Bull 'clean sweep' in 2023.
"But certain things can happen. And I'd like to think we'll be able to fight at some point and take advantage of some misfortune."
One thing seems intuitively obvious though – each of Red Bull's rivals would surely sign up for it winning every race in 2023 if that was the price for guaranteeing it will be properly challenged next year.