Seven (-ish, we'll get to that in a moment) seats on the 2021 Formula 1 grid are still up for grabs, and there are at least 14 candidates to fill them.
Who will get those drives? And who actually deserves to? Those are the questions we've been pondering as the 2020 season moves into its second half.
Officially, the occupant of the leading Mercedes is still unconfirmed but barring a seismic curveball this is just a case of Lewis Hamilton and Toto Wolff finding time to thrash out the deal both want to get done.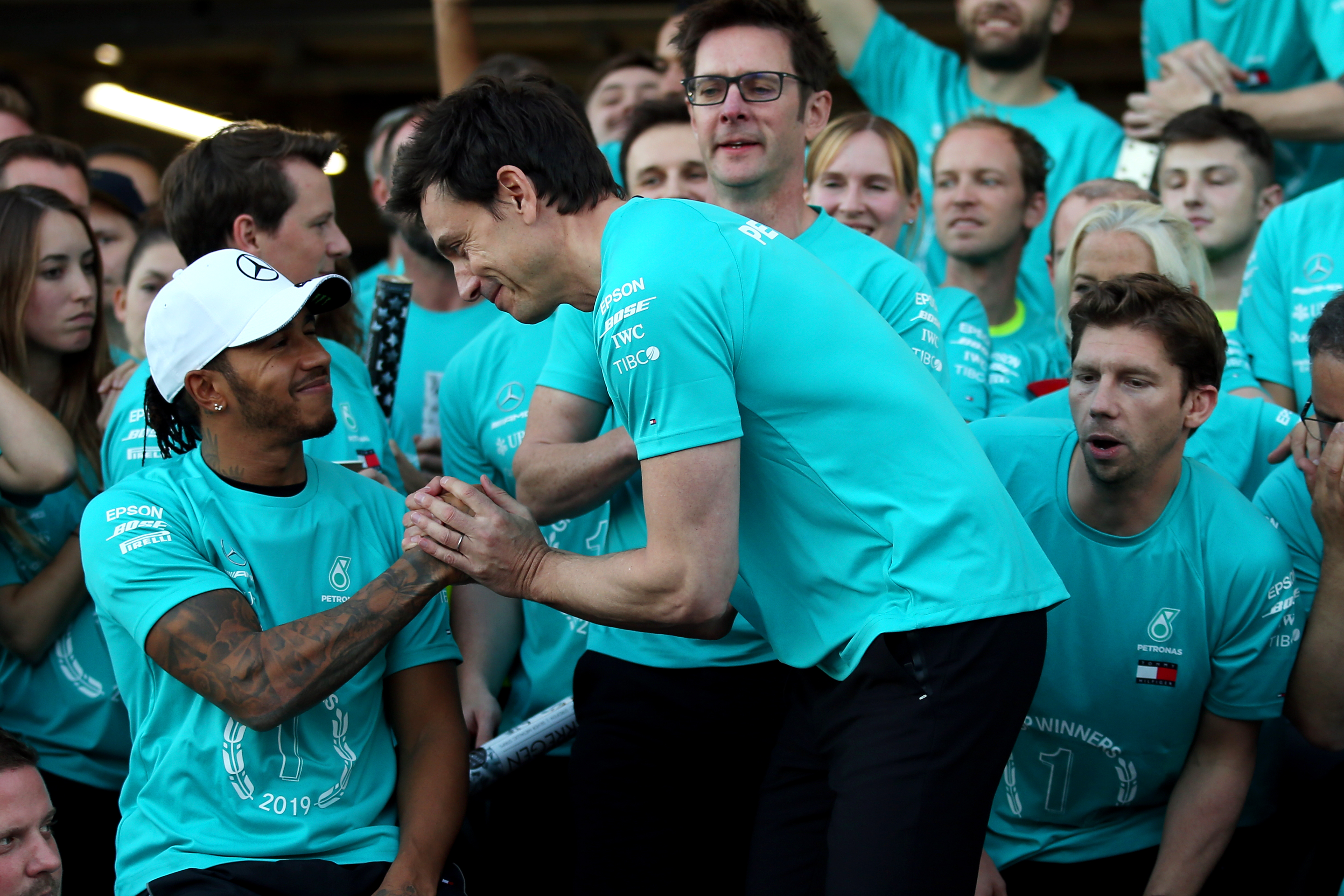 That aside, the busy driver market machinations of lockdown have settled Ferrari, McLaren, Aston Martin, Alpine and Williams's line-ups. And Max Verstappen is committed to Red Bull.
Which leaves the second Red Bull, both AlphaTauris and all four seats in Ferrari customer teams Alfa Romeo and Haas available.
We've split the candidates into four categories: the incumbents, available F1 veterans, F2 drivers with F1 links, and wildcards.
We wanted to keep this relatively realistic so have gone for drivers likely to be on teams' genuine shopping lists rather than – for instance – advocating that IndyCar legend Scott Dixon deserves an F1 seat, even though he and many others might on pure merit.
Our writers assess all the contenders' cases for meriting a 2021 F1 drive below, before Edd Straw and Scott Mitchell draw it all together into a verdict on who each team ought to sign.
THE INCUMBENTS
Alex Albon
Current Red Bull driver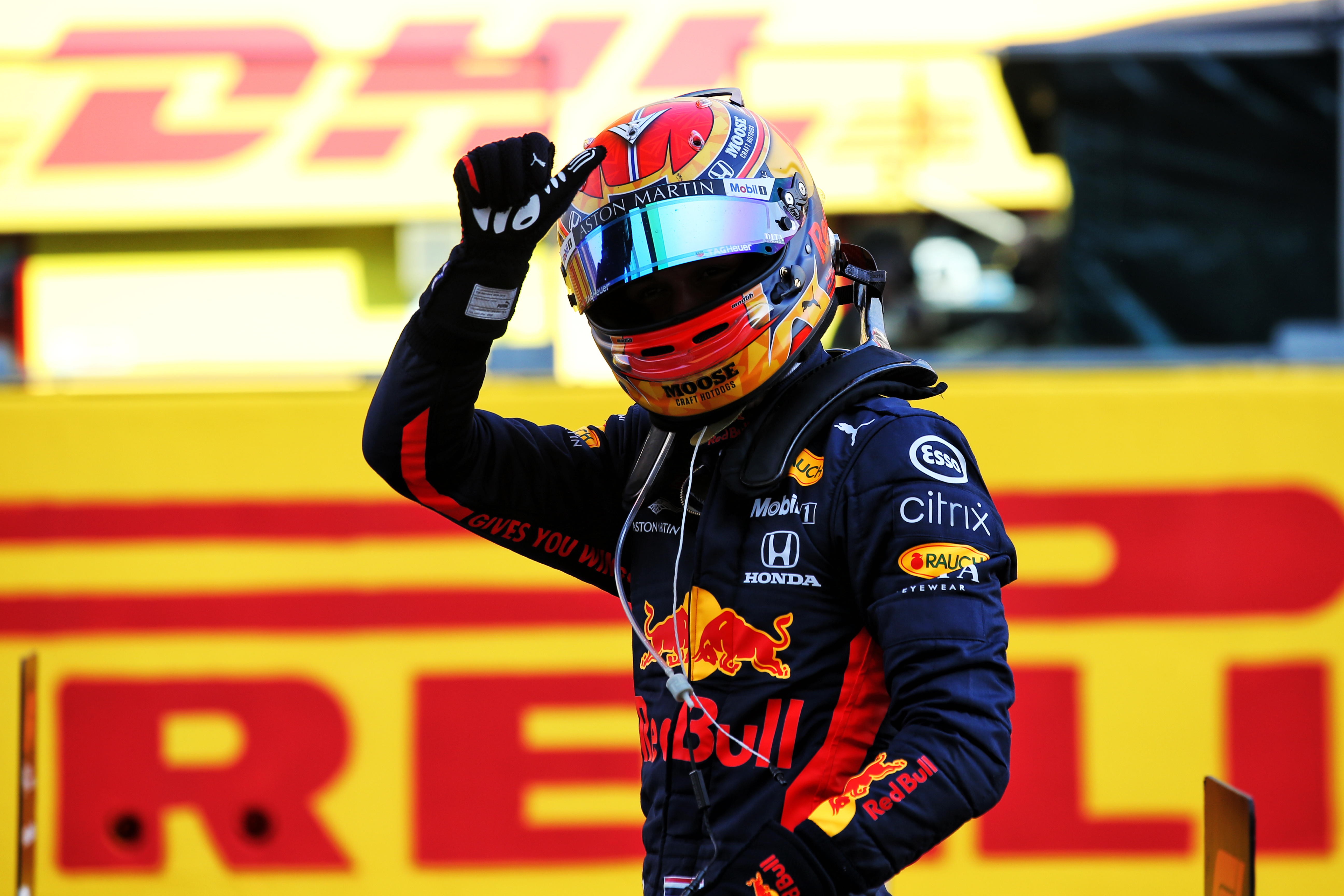 Scott Mitchell: Red Bull likes Albon more than it did Pierre Gasly. Plain and simple. Albon's bursts of aggression on-track and his softer self-awareness off-track seems to have endeared him to the team and hierarchy.
Maybe Albon has less ultimate potential than Gasly. But he looks more likely to achieve it in the Red Bull environment. Given all he needs to be is Verstappen's #2, he'll be the first choice until Red Bull looks outside its own pool.
Edd Straw: Albon certainly has the raw material, the right attitude and a laudably phlegmatic robustness but needs to show he has the capacity to string it all together across a range of conditions.
Pierre Gasly
Current AlphaTauri driver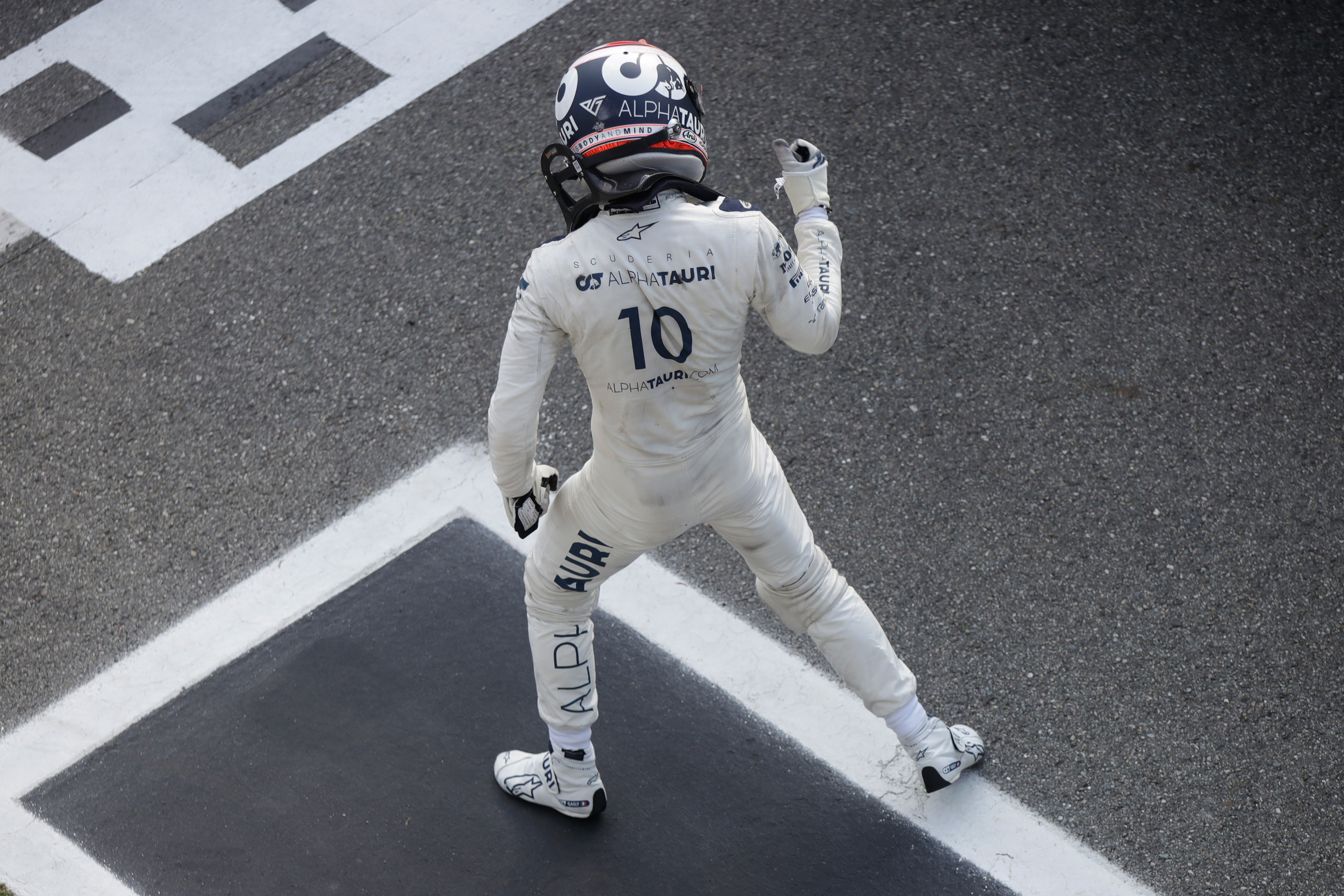 Scott Mitchell: If there's seriously no desire to put Gasly back in the senior team then he needs to be locked down as soon as possible. Otherwise, Gasly should seriously look at doing whatever's necessary to steal Esteban Ocon's Renault/Alpine seat for 2022.
Edd Straw: Gasly has always been a seriously quick driver and he has been consistently strong since being relegated to Toro Rosso in the second half of last season. He's the perfect spearhead for AlphaTauri.
Daniil Kvyat
Current AlphaTauri driver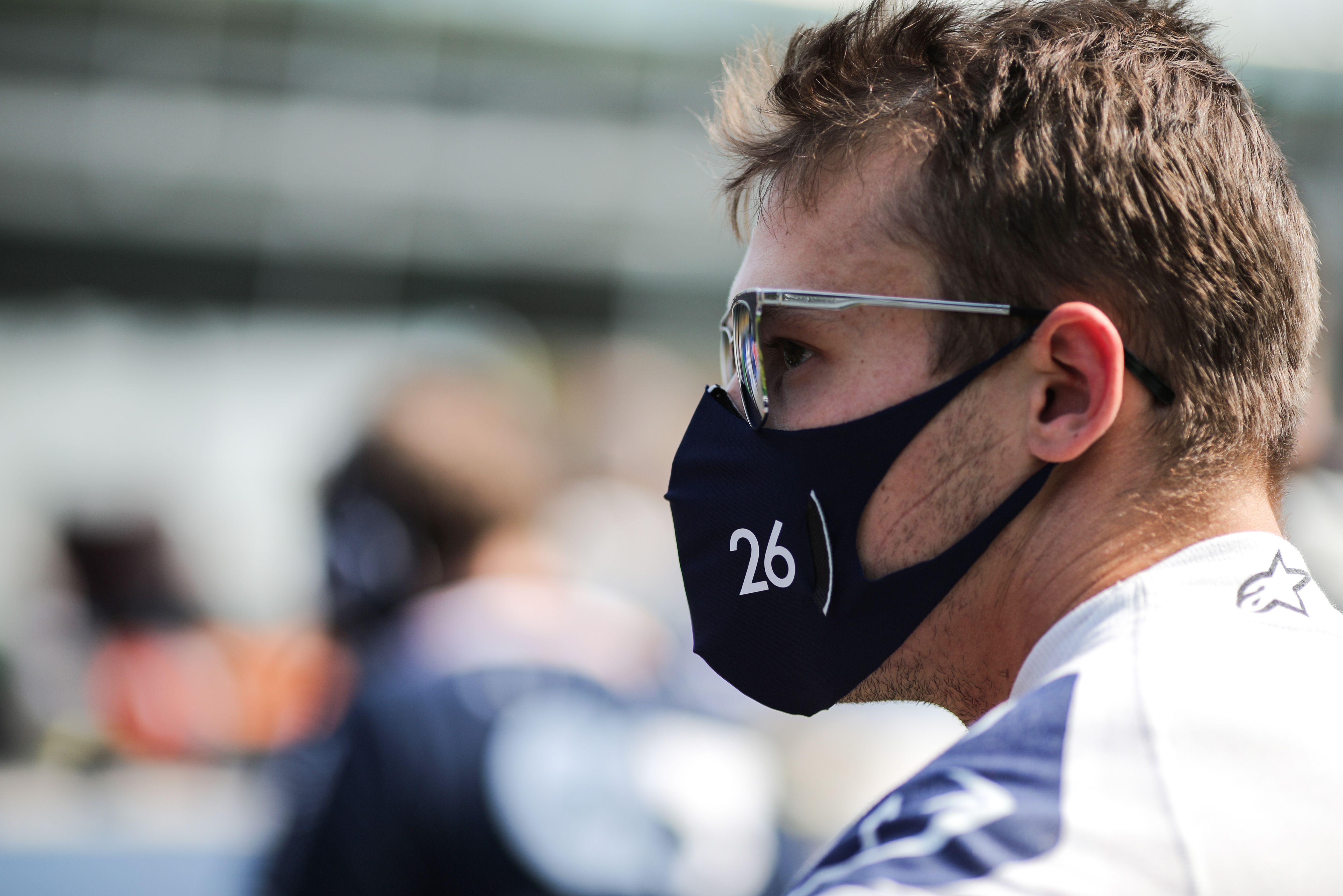 Scott Mitchell: If Kvyat could hook it all up then his tale of redemption would be just as rich and satisfying as Gasly's. But he is just lagging a fraction behind doing that. His time in F1 is coming to an end and there's little reason for another team to do anything to change that.
Valentin Khorounzhiy: The best argument for keeping Kvyat at AlphaTauri is that Red Bull's best juniors (more on them below) still look a little on the raw side and he's a good familiar option to keep the seat warm. Otherwise this year, despite solid race performances, his qualifying form has been badly not up to scratch.
Edd Straw: Kvyat is a frustrating driver and has a lot to offer but given the mandate for AlphaTauri to be the young driver finishing school remains despite its growing ambitions, he has to be under threat. He has been outclassed by Gasly in qualifying over the past year or so and heavily outscored despite turning in some decent race drives.
Kimi Raikkonen
Current Alfa Romeo driver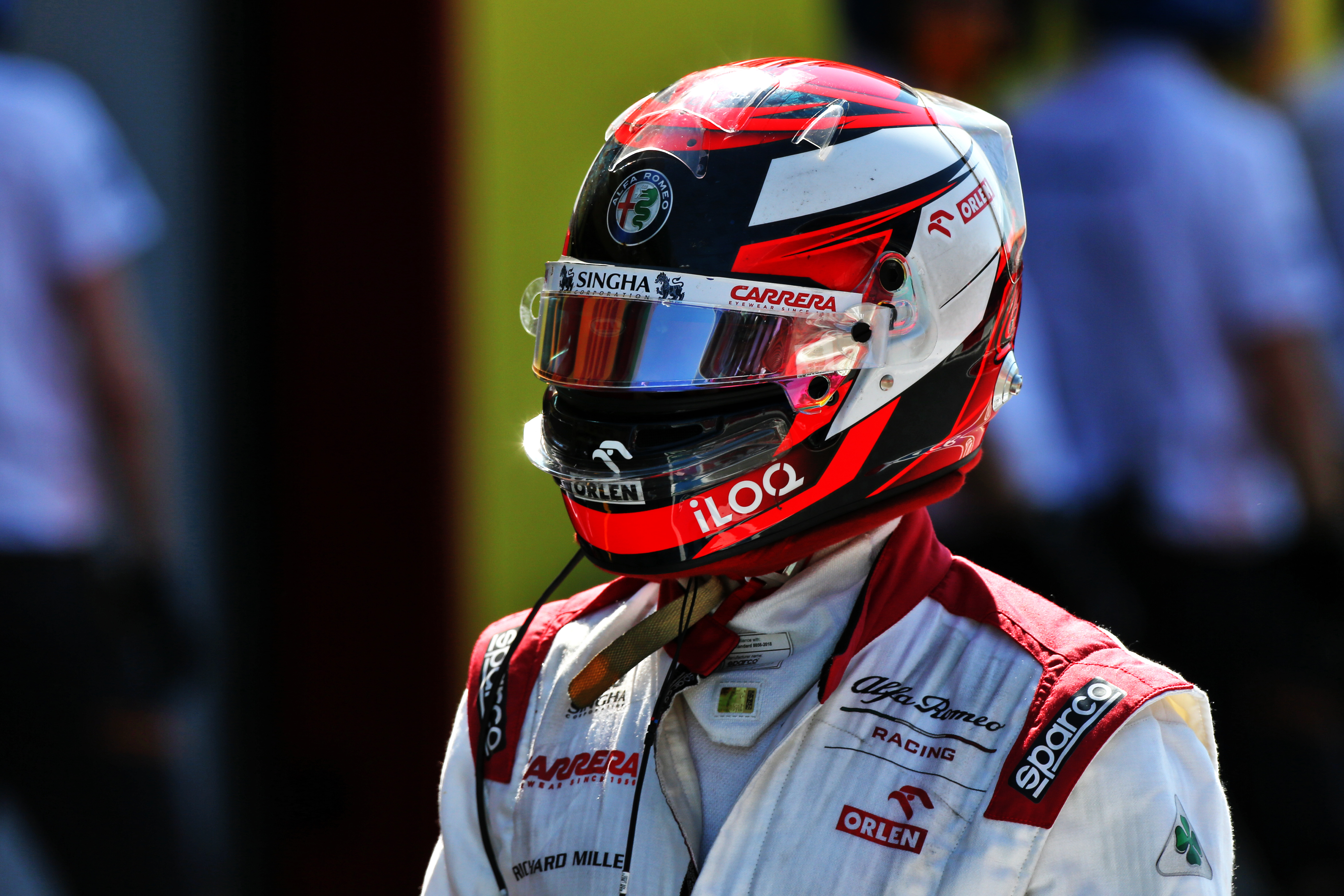 Mark Hughes: Raikkonen's recent performances have been quite strong within the context of the limitations of his machinery, but it's difficult to see quite what he's getting out of fighting around the Q1/Q2 cut-off part of the grid – and difficult for the team to know if there might be a few tenths of performance it is missing out on. The whirlpool of time seems to be pulling him down.
Edd Straw: He's performed well in recent weekends and makes a good contribution off track, but his rather tepid showings earlier in the season show that he perhaps doesn't have the fight needed for a team that's battling its way from the back of the grid. The team itself knows that he's leaving a few tenths on the table consistently even at his best, so while he's capable of still doing a good, solid job the peaks and desire to fight to turn a 16th place into a 15th place doesn't appear to be there.
Antonio Giovinazzi
Current Alfa Romeo driver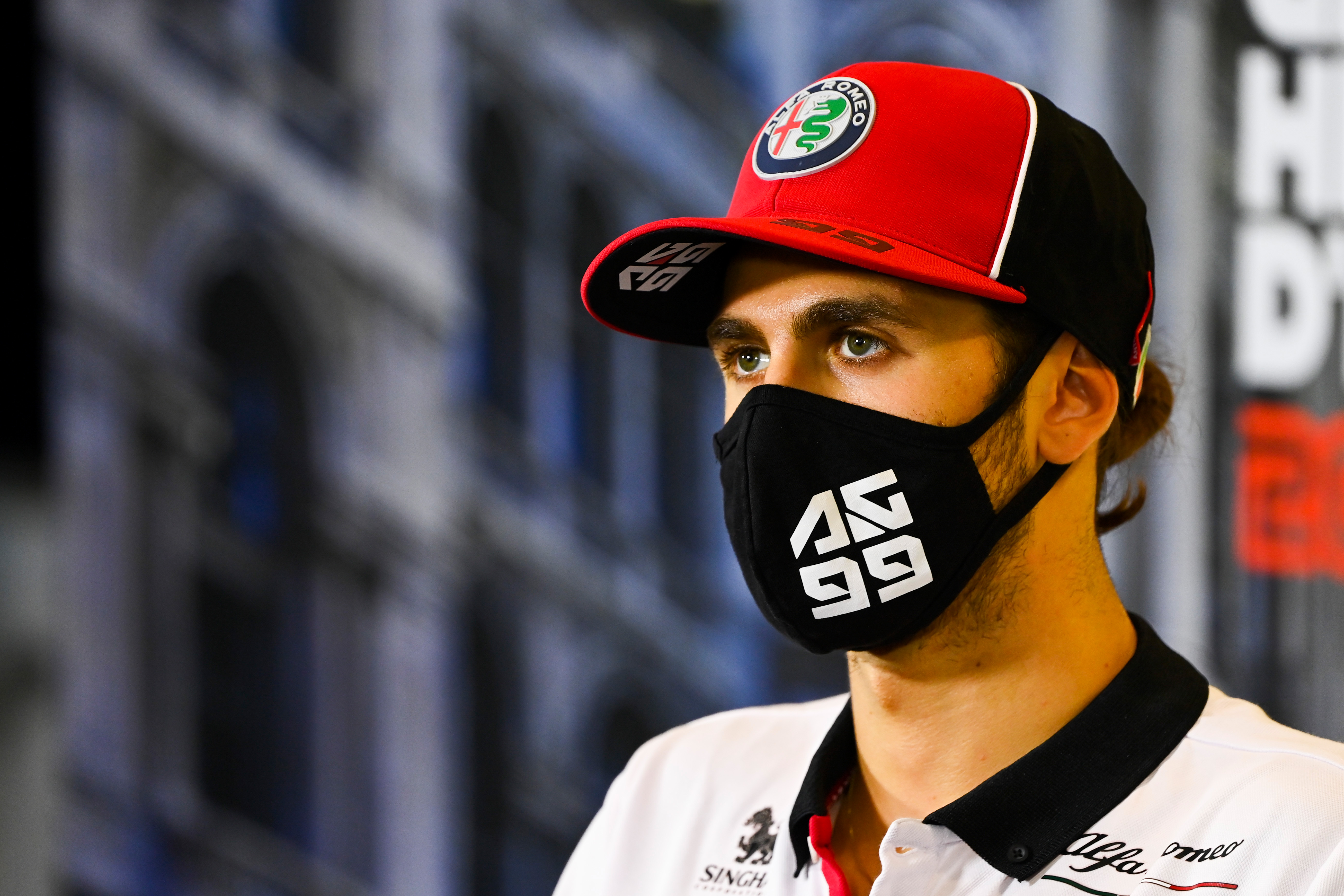 Valentin Khorounzhiy: As long as he was outpacing Raikkonen over one lap, there was an argument for Giovinazzi staying in F1 – but with Raikkonen having bucked the trend decisively in recent grands prix, coupled with his greater race performance and Giovinazzi crashing out at Spa for a second year in a row, the writing looks to be on the wall for the Italian's F1 career.
Given just how unique his path to F1 was and how late he started in single-seaters, Giovinazzi deserves enormous credit for making it as far as he has, and he is clearly a supremely talented driver. But if Alfa's Ferrari seat is going to an F2 driver next year, it has better options for the other seat – and so do all the other midfield teams.
Edd Straw: Giovinazzi has genuine ability but his execution has always been erratic in F1 and he simply hasn't improved that enough.
Sam Smith: With a queue of quality F2 graduates with Ferrari ties chomping at the bit, Giovinazzi's future as an F1 driver surely now depends on whether Raikkonen opts for one more season or not. That tells you all you need to know about how Giovinazzi simply hasn't grasped his opportunities since the start of 2019.
Romain Grosjean
Current Haas driver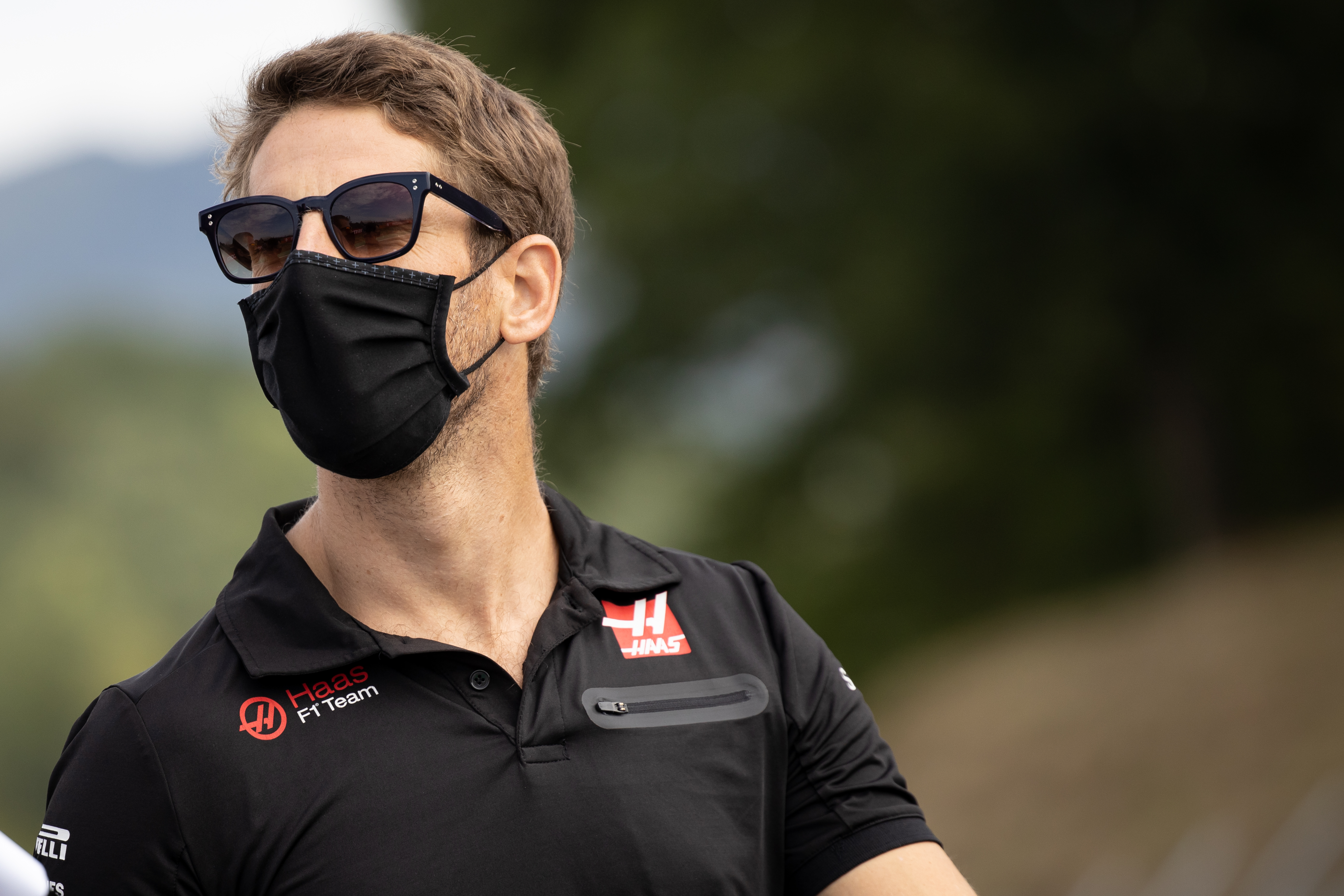 Edd Straw: In recent weekends he has outperformed Kevin Magnussen and there have been some real flashes of magic this season. At his best, he's the stronger Haas driver but there have also been far less impressive weekends earlier in the year.
The underlying speed and an under-rated determination in races against adversity are a positive, but the negatives are well-known. Haas probably now sees him as a fallback option if it can't land its top targets.
Sam Smith: Grosjean was rightly lauded for his fighting Mugello heroics but it's far too little far too late. He's ridden his luck for several seasons now.
Kevin Magnussen
Current Haas driver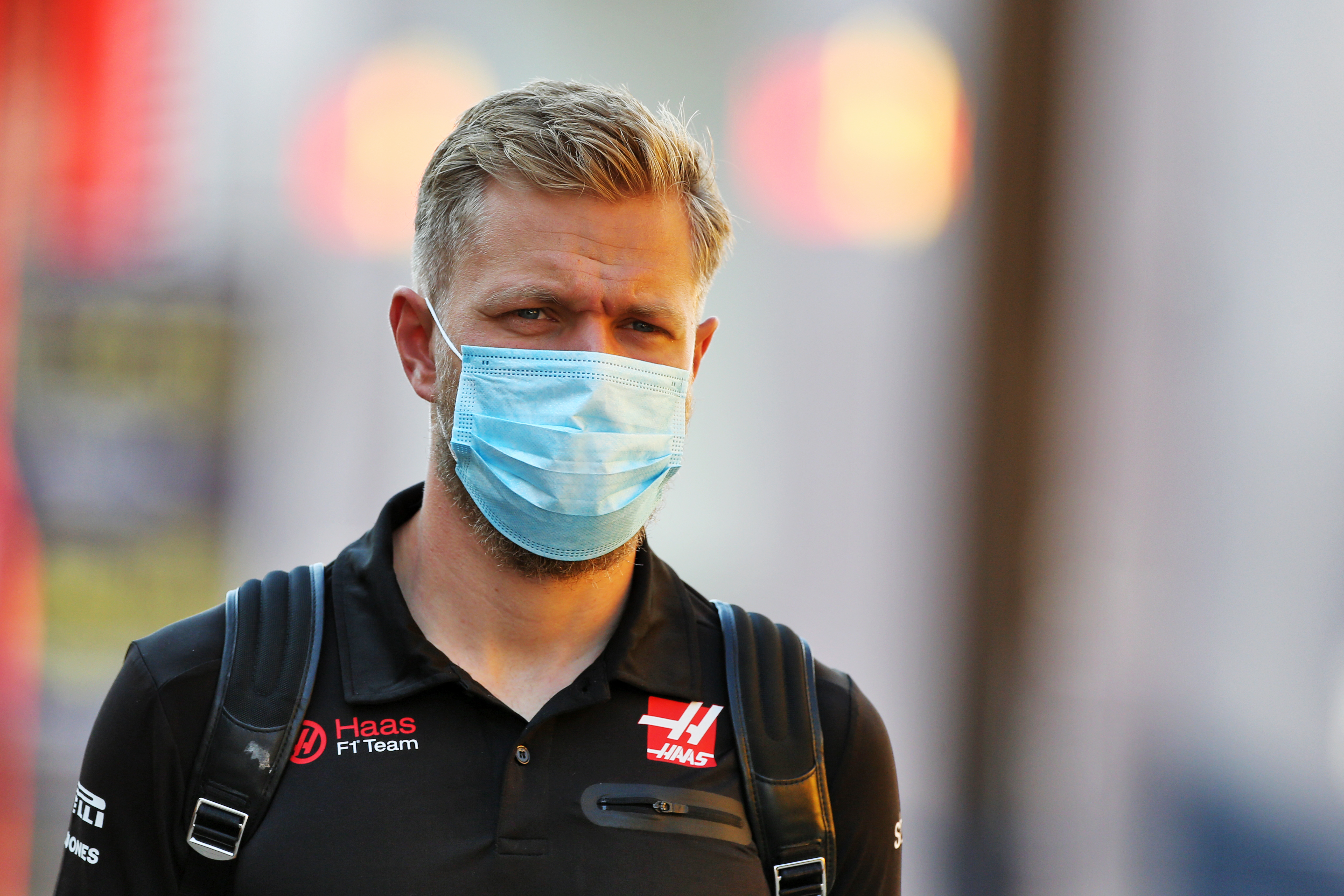 Mark Hughes: Magnussen is doing nothing wrong particularly. He's tough, doesn't shy away from battles and can deliver the points but there's an inevitable stasis in his relationship with the team. The combination of him and Grosjean there all just seems a little stale and when the car is quick (admittedly not so often this year) Grosjean is the quicker driver.
There's no guarantee that any rookie would perform to a higher standard, but the push in F1 is always towards the new.
Edd Straw: On his day, he's capable of wonderful, insistent race drives such as the one he delivered in Hungary, and some storming first laps. But he's been off in the last three qualifying sessions, suggesting he's taking being aggressive in adversity to counterproductive extremes. Like Grosjean, won't be at the top of the list for a team that needs a refresh.
THE F1 VETERANS ON THE SIDELINES
Sergio Perez
Outgoing Racing Point driver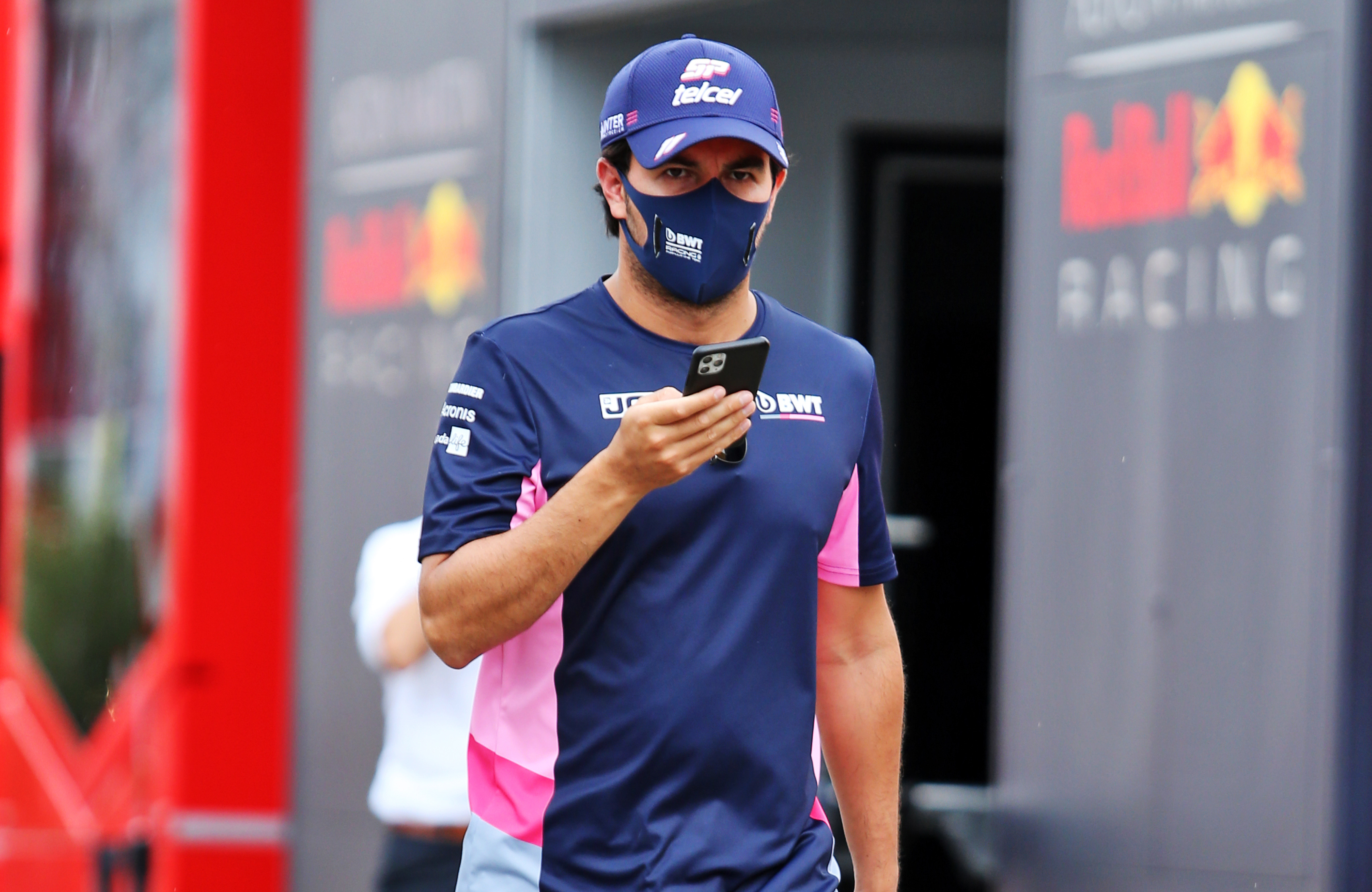 Valentin Khorounzhiy: There aren't 20 drivers more worthy of an F1 seat right now than Perez, that's for sure. I'm on record as believing he should really consider moving on from F1 after Racing Point's decision – but if his heart is set on staying, he deserves to stay.
Edd Straw: We all know what Perez is capable of in the midfield – consistent, focused and able to deliver results even in struggling teams. Haas and Alfa should bend over backwards to get him, especially given he should come with backing, but is that a challenge that really appeals to Perez?
Nico Hulkenberg
No permanent F1 drive this season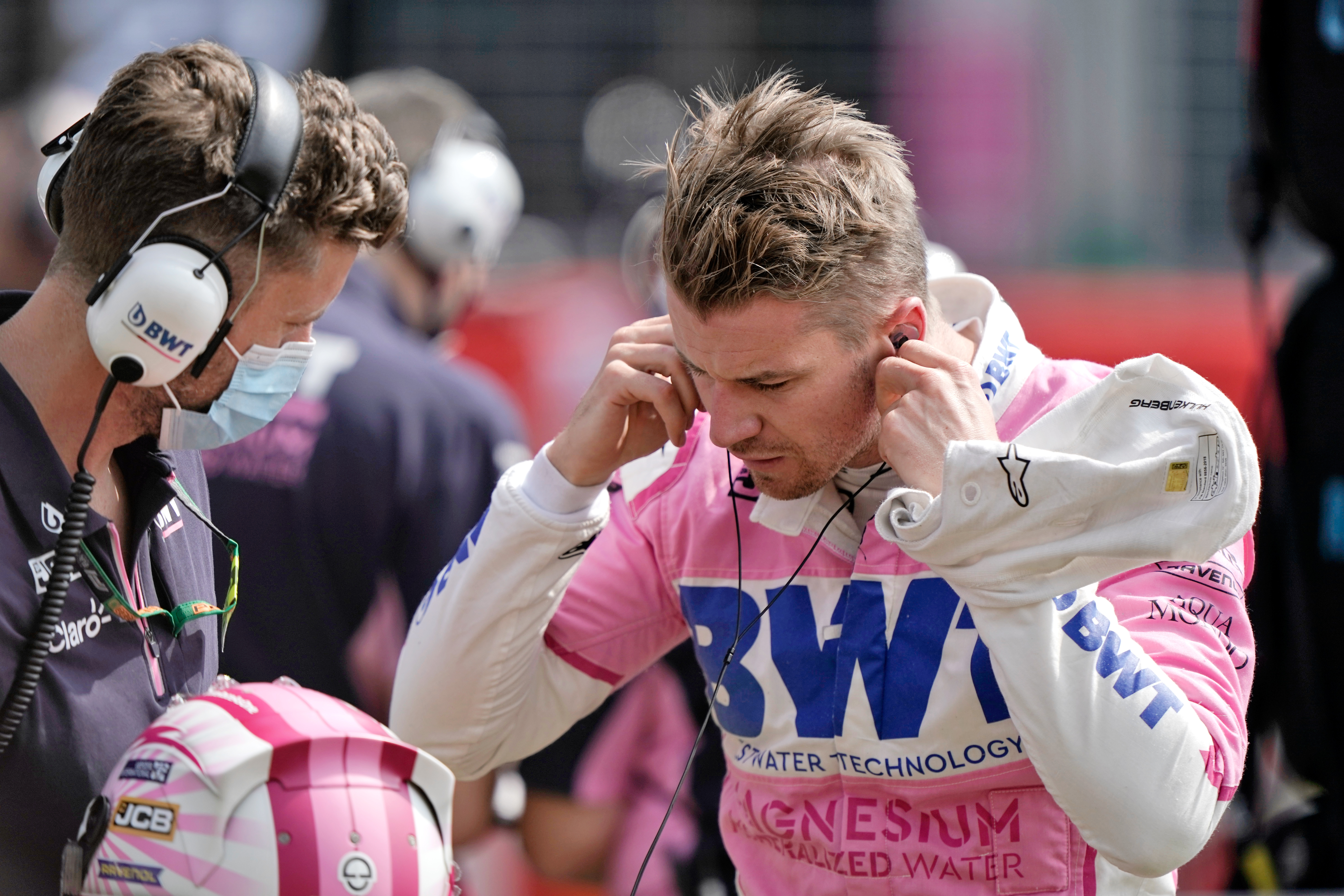 Scott Mitchell: If Albon doesn't maintain recent improved form and convert a few more chances like Mugello into a podium it's time for Red Bull to look outside the pool. All it wants is a proper #2 to ride shotgun with Verstappen. It would be nonsensical for Red Bull not to at least sound Hulkenberg out (and Perez too).
Edd Straw: A known quantity with a touch of magic on his day, he's an experienced hand who would offer much to Haas and Alfa Romeo.
LEADING FORMULA 2 CANDIDATES
Mick Schumacher
Ferrari Driver Academy member, currently 1st in F2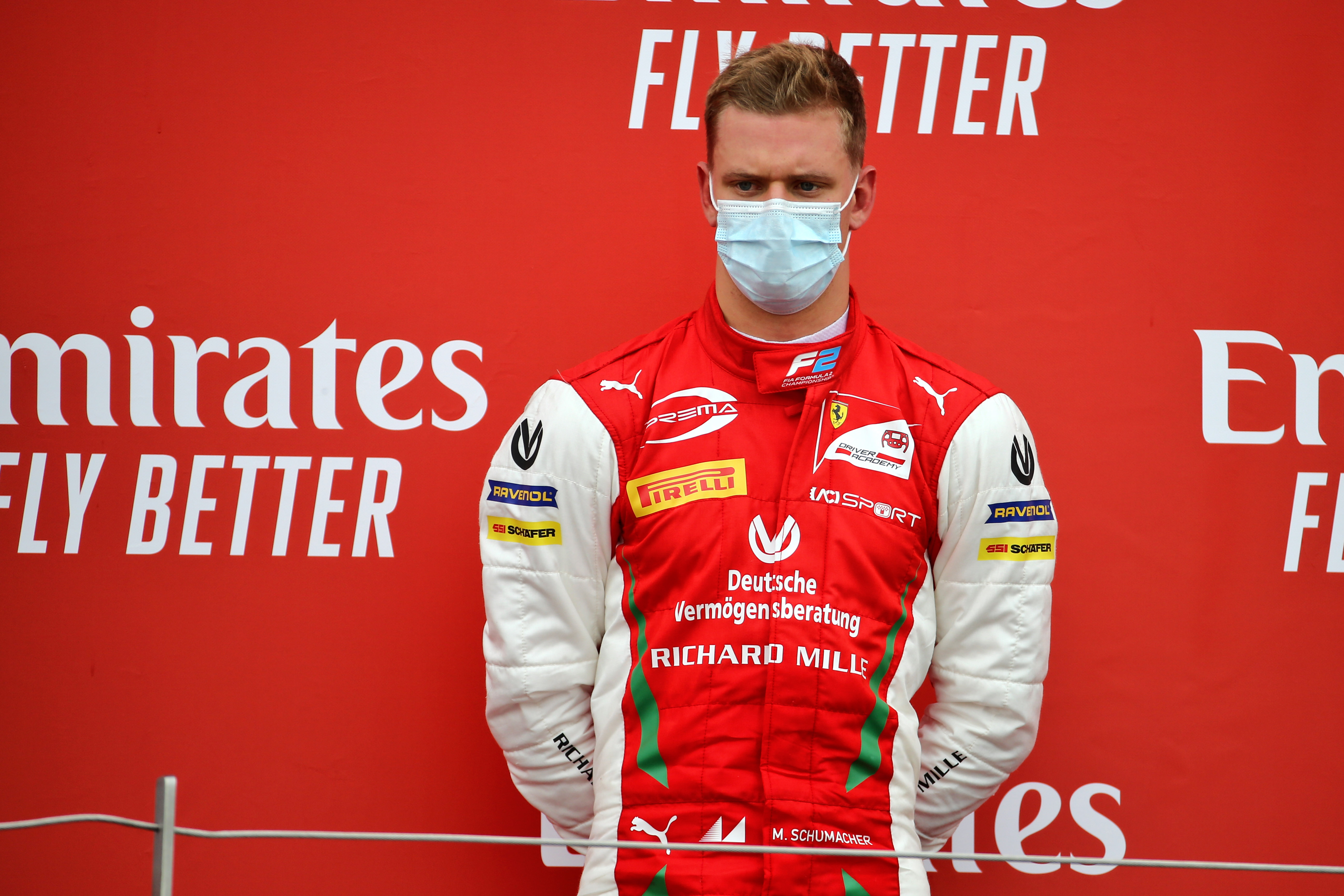 Scott Mitchell: Winning the F2 title would give Ferrari the perfect justification for putting him in F1, even if there are still serious question marks over Mick's ultimate potential. He seems like a slam dunk for an Alfa Romeo drive.
Valentin Khorounzhiy: No front-row qualifyings (and only one second-row), no clear advantage over rookie Prema team-mate Robert Schwartzman, a number of high-profile errors. As it stands, it's a no from me.
If he steps it up in the final weekends, it will be a stronger case. If he just narrowly hangs on to the championship lead – well, an F2 title wasn't automatically enough to secure an F1 promotion for Nyck de Vries last year, so why should Schumacher be any different?
Callum Ilott
Ferrari Driver Academy member, currently 2nd in F2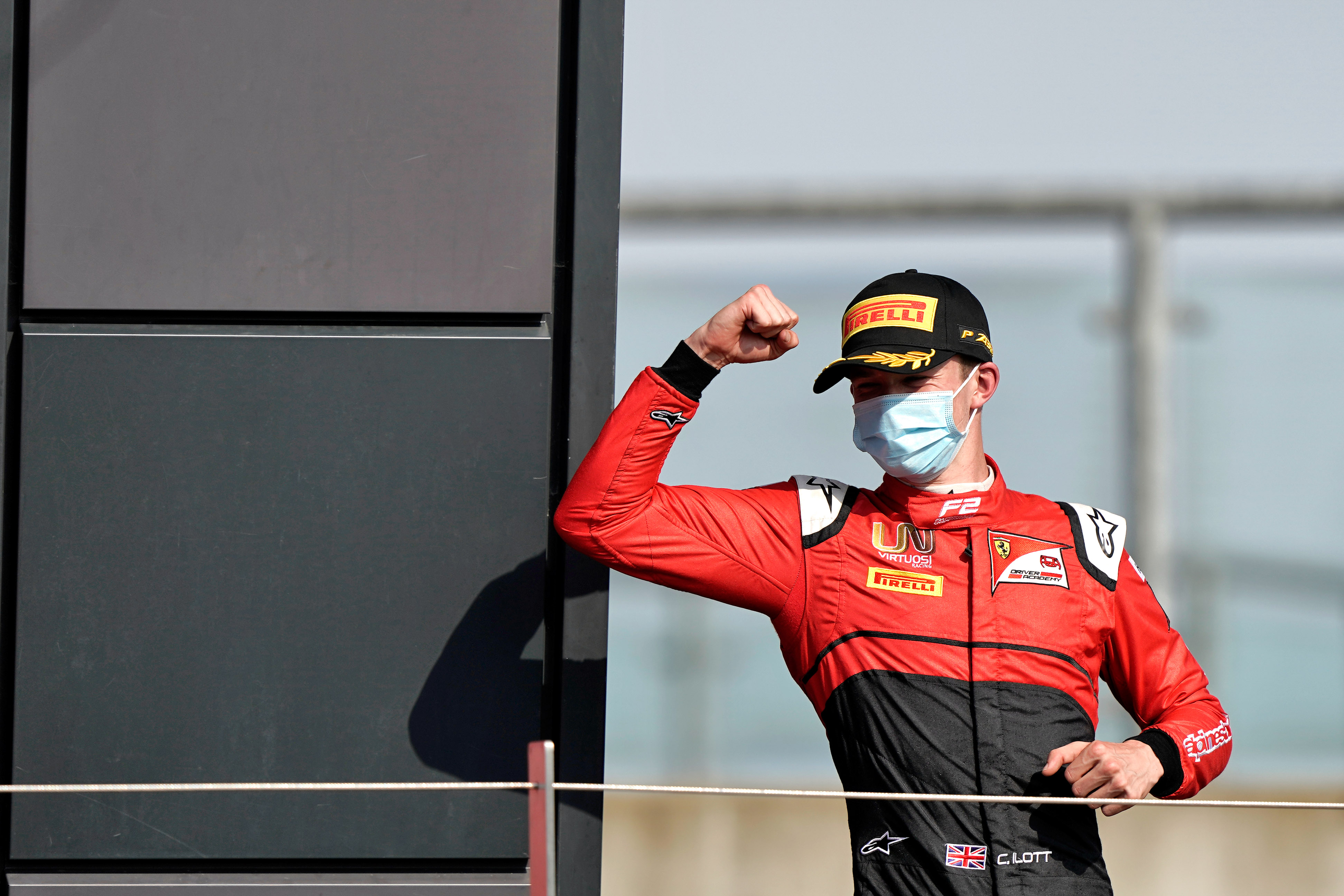 Mark Hughes: His peak speed is the most impressive of the Ferrari junior trio and it's peak rather than averages one should always be looking at when assessing potential. He just may turn out to be a very exciting addition to the F1 grid, one of those drivers who really lights up in the big category (see Daniel Ricciardo, or James Hunt from an earlier era) as they continue to develop.
Edd Straw: Prior to this year, the usual and justified criticism of Ilott was that he was seriously fast but too erratic. This year, he's been far more consistent and there's no doubt that he has the speed to be in F1. A team like Alfa needs a quick driver and he is currently the fastest of the Ferrari Academy contenders.
Robert Shwartzman
Ferrari Driver Academy member, currently 4th in F2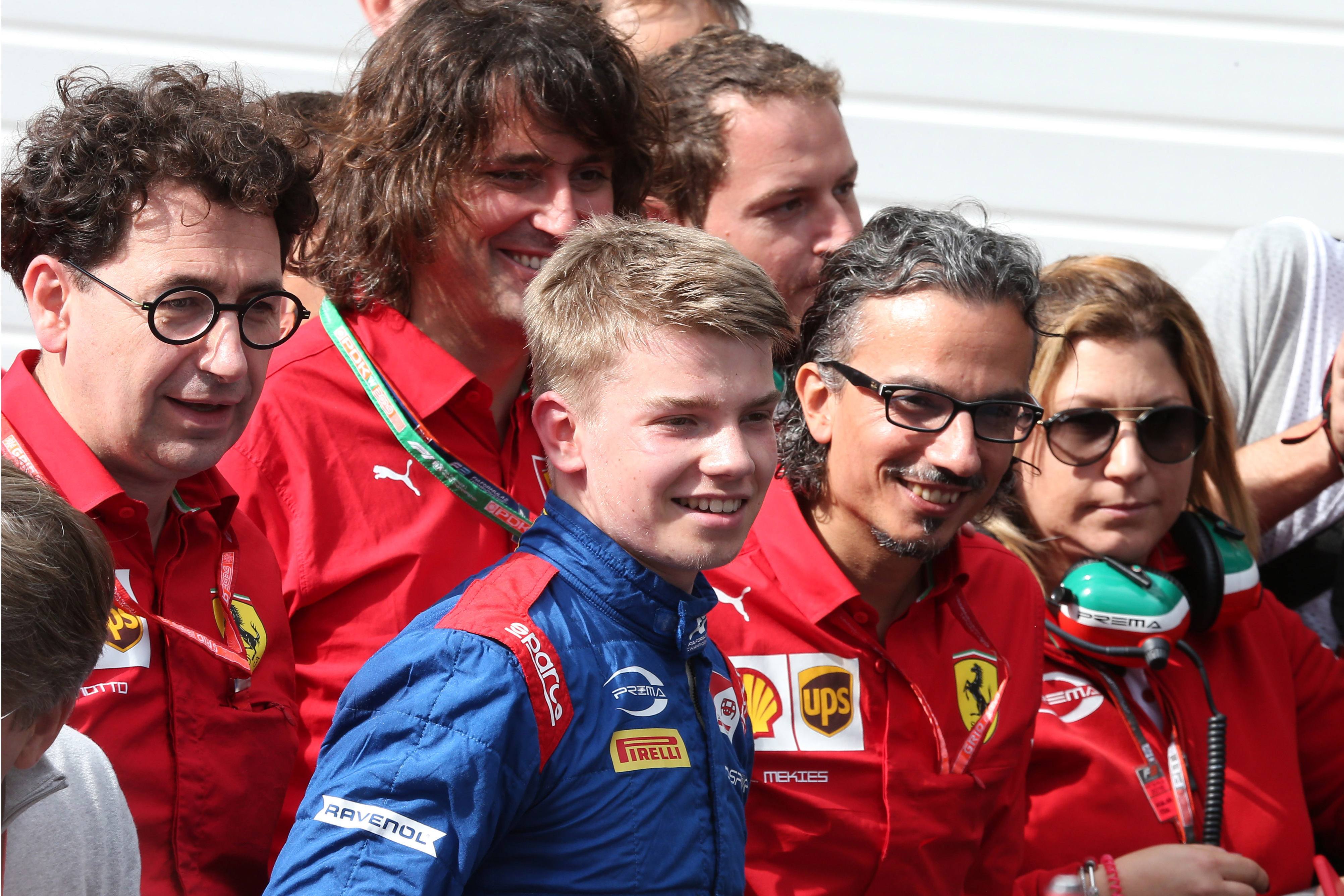 Scott Mitchell: The most impressive of the Ferrari juniors once you balance it out for experience. He'll be in F1 sooner or later, so Ferrari should make a big effort to make sure that happens with its backing – not somebody else's.
Jack Benyon: Even his perceived weakness in qualifying this year has to come with the asterisk that he's been robbed by traffic on a few occasions – a bit of a weakness of Prema's sometimes actually – so he's definitely the best F2 prospect as a package driving-wise. He has good backing from Russia (a few silent partners as well as SMP) and all around he's the one you want. Like Scott says, Ferrari has to get him in F1 or someone else will.
Yuki Tsunoda
Red Bull junior, currently 6th in F2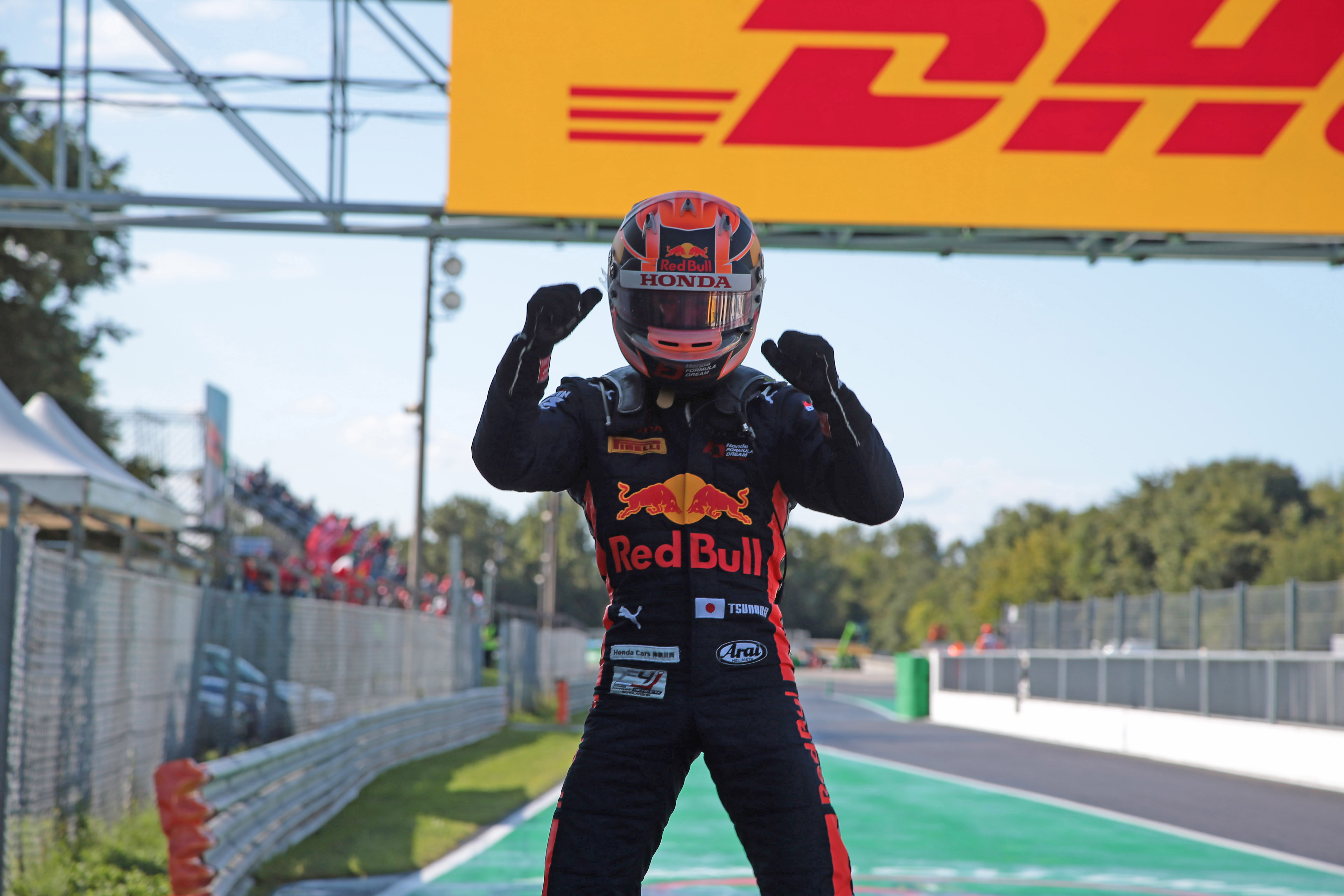 Scott Mitchell: He's the highest-ranking Red Bull junior with the most career momentum. Red Bull's thrown him in the deep end more than once and each time he has handled it impressively.
If Tsunoda races in F1 in 2021 he will have a lot to learn and plenty of rough edges to smooth out. But he's exciting and would be huge for Honda, which supported him before his fully-fledged Red Bull junior days.
Edd Straw: Tsunoda adapted to Formula 2 well, suggesting he could do the same in F1, and combines genuine pace and a good approach.
Jack Benyon: I'd like to see him have another year in F2 and that would be better for his career. We've seen a host of Japanese youngsters sent over recently and put under intense pressure. Tsunoda is one of, if not the best of them, but still has so little experience and needs to improve his English. It would benefit Red Bull and Tsunoda to not rush this.
THE WILDCARDS
The F2 contenders summarised above are those who fit the bill of both being affiliated to the F1 teams with vacancies and looking good for superlicence points, but we also took a moment to consider a few left-field options.
Antonio Felix da Costa
Formula E champion, linked to F1 appearance at Portuguese GP next month

Sam Smith: Da Costa could capitalise on momentum gained from his convincing Formula E title to do a Brendon Hartley and get an F1 chance when everyone, including himself, had dismissed the very notion.
He's a rank outsider, granted, but should he get a chance in his home race at Algarve then he will be determined to remind F1 what it missed out on when he came ever so close to a Toro Rosso seat way back in 2013. He has the pace, the pedigree and the personality to make it work.
Juri Vips
Red Bull junior contesting F2 and Formula Regional European Championship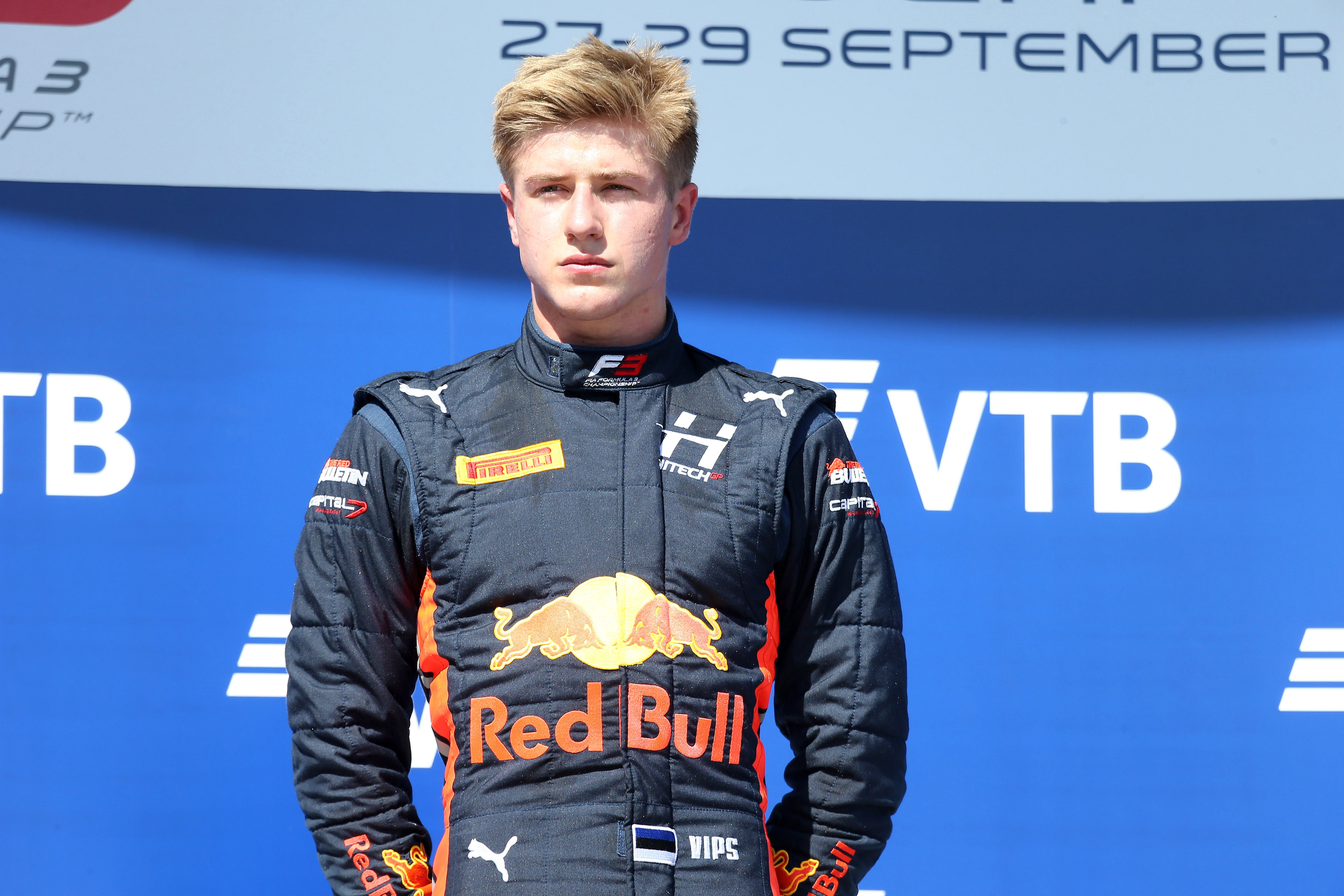 Scott Mitchell: It's a weird year for Vips, with COVID-19 scuppering a planned proper shot at Super Formula, but there are ways for him to get the superlicence points he needs. Being parachuted into DAMS's F2 team mid-season for his debut has allowed him to show strength of character and pace. He's a wildcard if Red Bull decides to shake things up.
Nikita Mazepin
Currently 5th in F2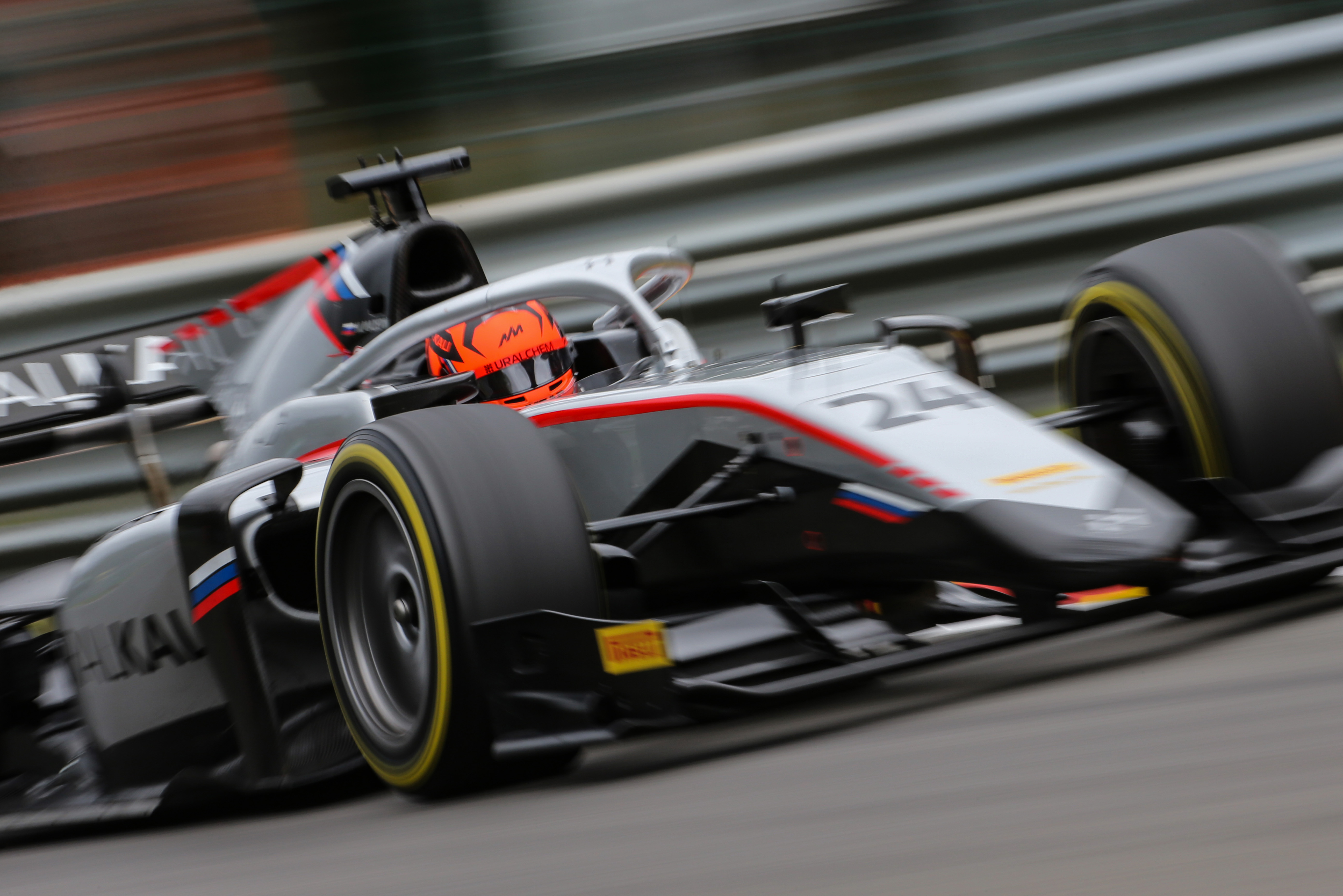 Edd Straw: He can bring financial backing and is having a decent Formula 2 season, so that in theory makes him a strong outside contender for an F1 seat – provided he secures the superlience points, which he could well do.
Valentin Khorounzhiy: Mazepin has his moments, that much is clear after six years in single-seaters – or, really, was clear even before then, when he finished runner-up to Lando Norris in the world karting championship in 2014.
He has a good shot at getting past the 40-point superlicence threshold, and that's because a frankly poor debut F2 campaign last year is sandwiched between a great GP3 season and a much improved second F2 season.
He's still inconsistent and mistake-prone enough to where he wouldn't be any F1 team's first choice without the financial package, but his 2020 gains mean his candidacy is at least credible.
Christian Lundgaard
Renault Academy member, currently 3rd in F2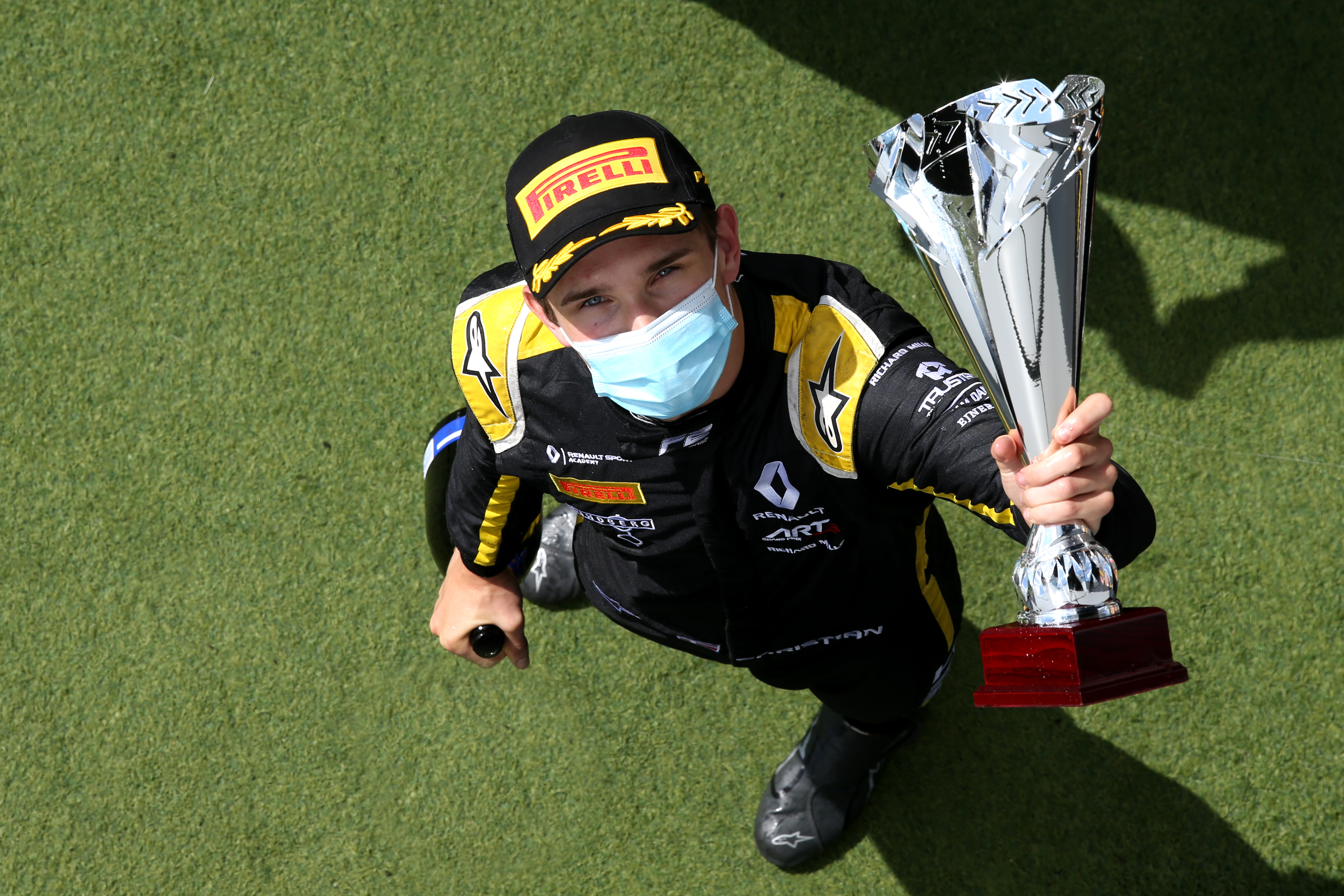 Valentin Khorounzhiy: A pair of puzzlingly poor weekends at Barcelona and Spa-Francorchamps aside, Lundgaard has been a real highlight of the current F2 season, and has lived up to the reputation created by his stellar previous CV in mounting an outside title challenge.
A second year in F2 is a no-brainer (unless he accidentally makes himself ineligible by sneaking the title this year) and all parties – from his benefactors at Renault, who have their 2021 line-up sorted, to Lundgaard himself – should benefit from it.
But while he hasn't quite done enough to have merited Renault dropping Esteban Ocon or not pursuing Fernando Alonso for '21, if a lesser seat were available for a rookie then – if you don't take existing ties and connections into account – he'd probably be first in line.
Guan Yu Zhou
Renault Academy member, currently 8th in F2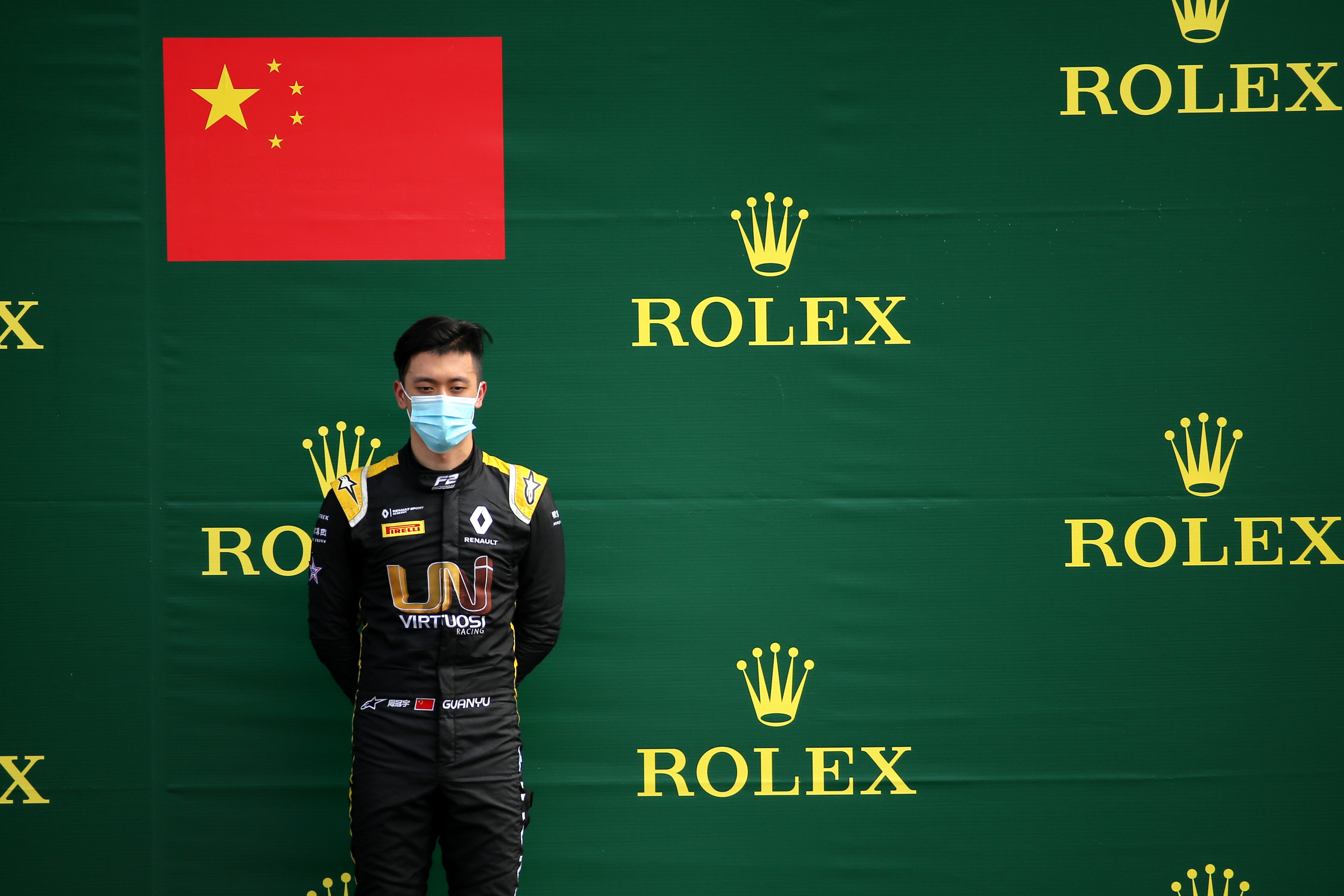 Jack Benyon: He's in the Mick Schumacher boat – he hasn't done enough to earn an F1 seat on driving merit but is of vital importance to F1 commercially, in this case in China. But I don't think anyone can reasonably make a case for him to move up to F1 yet based on this year's F2 performance and another year there is pretty much a done deal.
Colton Herta
Currently 4th in IndyCar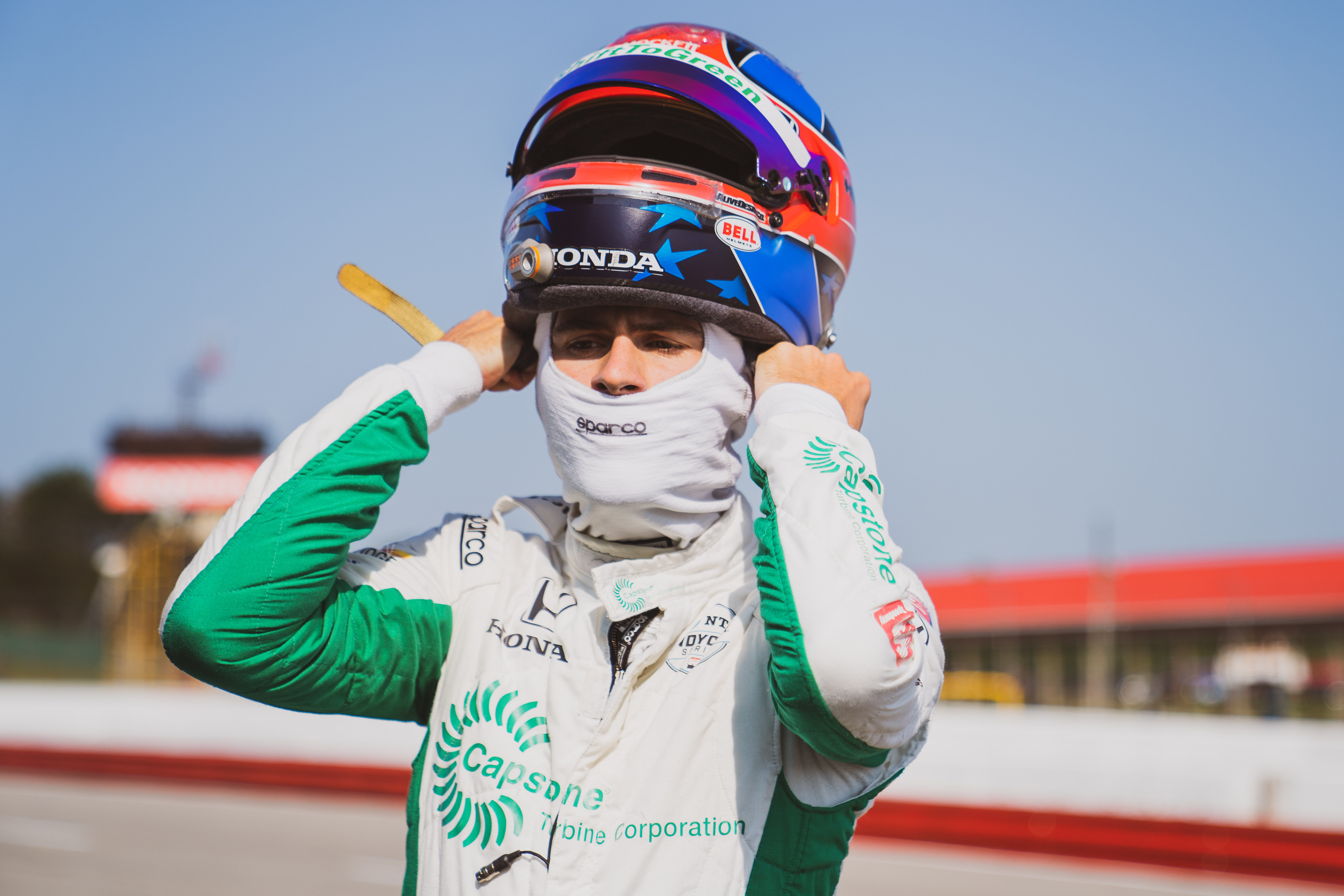 The least realistic F1 candidate on our list, but one several of our writers felt was worth highlighting – only 20 years old, a star in IndyCar and with European junior racing experience
Scott Mitchell: There are a few drivers in the IndyCar field who fit the bill should F1 desire a quick American, but Herta is the best prospect. IndyCar has helped the rapid-but-raw Herta mature quickly and he's now a proven race winner. He's got time on his side as he's still just 20, and knows a good chunk of the circuits already from his time in Europe. Plus, as he's not an established IndyCar megastar, luring him away should be a little easier.
Jack Benyon: IndyCar doesn't want or need to be an F1 feeder series. Its cars are knife edge in behaviour and while the car control of its drivers is clearly phenomenal, they could struggle with transferring that to the style needed in a finely-honed F1 car. Ultimately an IndyCar driver is too big a risk for any F1 given the quality of options already available on the European scene.
Edd Straw: A real wildcard choice who would be on a steep learning curve but undoubtedly has pace. Given he appears to combine that with the intelligent, methodical approach that characterised father Bryan (who once tested a Minardi) he could have the makings of a strong F1 driver despite the enormous amount of work that would be required to adapt to the very different challenges he would face. He would represent a huge roll of the dice with a big upside, but anyone seriously considering going that way needs to get him into an F1 car first.
THE VERDICT
So having assessed the contenders, time to commit. Who do we think deserves – from the realistic choices and bearing in mind all relevant criteria – those seven F1 seats?
Over to Edd Straw and Scott Mitchell for the final judgement:
Red Bull: Albon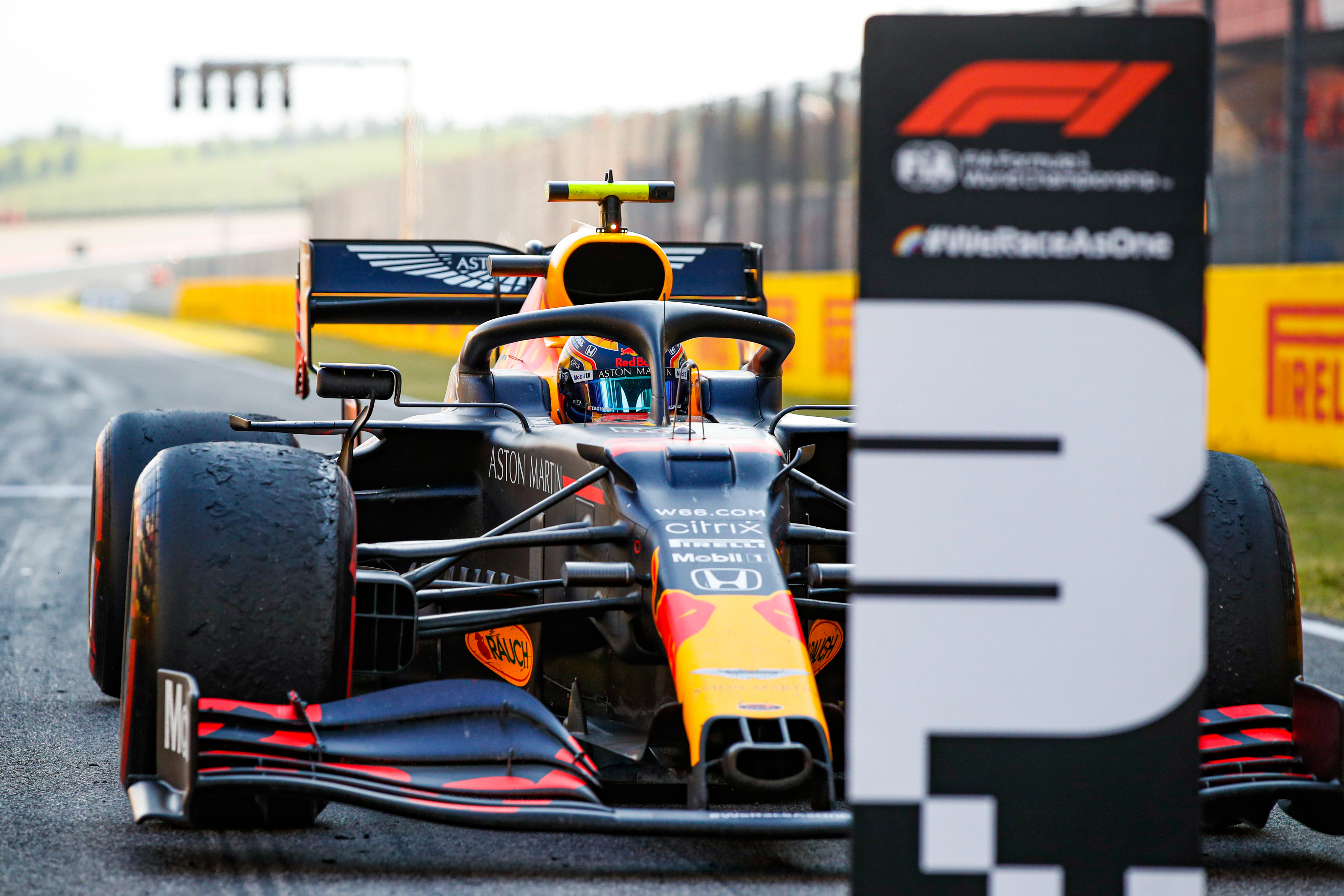 Red Bull can't afford to get into a revolving-door approach to its drivers and it makes sense to persevere with Albon in 2021 in the hope he makes good on the underlying improvement that hasn't quite translated into more consistent performances.
He's on enough of a positive trajectory. The Mugello podium didn't come out of nowhere – the last three race weekends have been stronger. It's his to lose, not his to salvage. Plus 2021 is a year of continuity on the design front.
It makes sense to sound out the likes of Perez and Hulkenberg just in case Albon's form declines again but of every option within the Red Bull family – given that it's clear it won't go back to Gasly for the senior team – Albon is the standout choice for the Verstappen wingman role right now.
AlphaTauri: Gasly and Tsunoda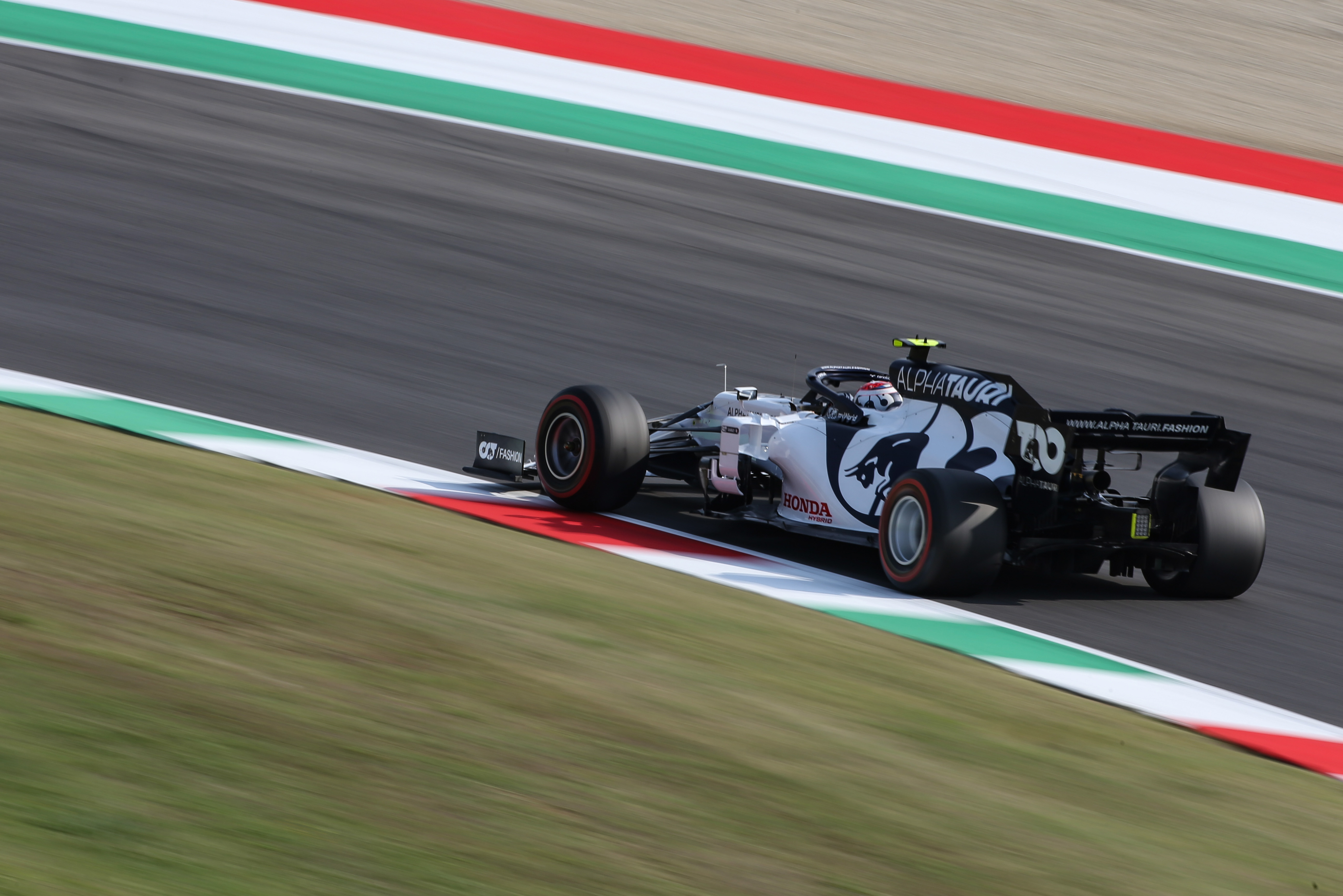 It's a no-brainer for Red Bull to keep Gasly and have him lead AlphaTauri next season. Given the need to avoid a revolving-door driver swap shop it's logical to leave him to continue to do a stellar job at the B-team. Then some decisions can be made both for driver and Red Bull for 2022.
The asterisk for Tsunoda is making sure he gets the necessary superlicence points – but if he can't do that from his current position then he's not ready for an F1 chance yet anyway. It makes absolutely no sense to keep Kvyat another year when there's someone like Tsunoda in the pool.
Red Bull made it quite clear to Honda back in 2018 that what was then Toro Rosso was a vehicle for a Japanese driver. There's one available, he's really highly-rated and he's also a brilliant answer to the criticism Red Bull's been getting for running out of options in its talent pool in recent years.
Vips has been knocked off course by the circumstances of this year but is proving he deserves a full 2021 F2 campaign that would make him a longer-term banker if Tsunoda doesn't work out.
Alfa Romeo: Top Ferrari F2 driver (currently Mick Schumacher) and Sergio Perez
Haas: Second-best Ferrari F2 driver (currently Callum Ilott) and Nico Hulkenberg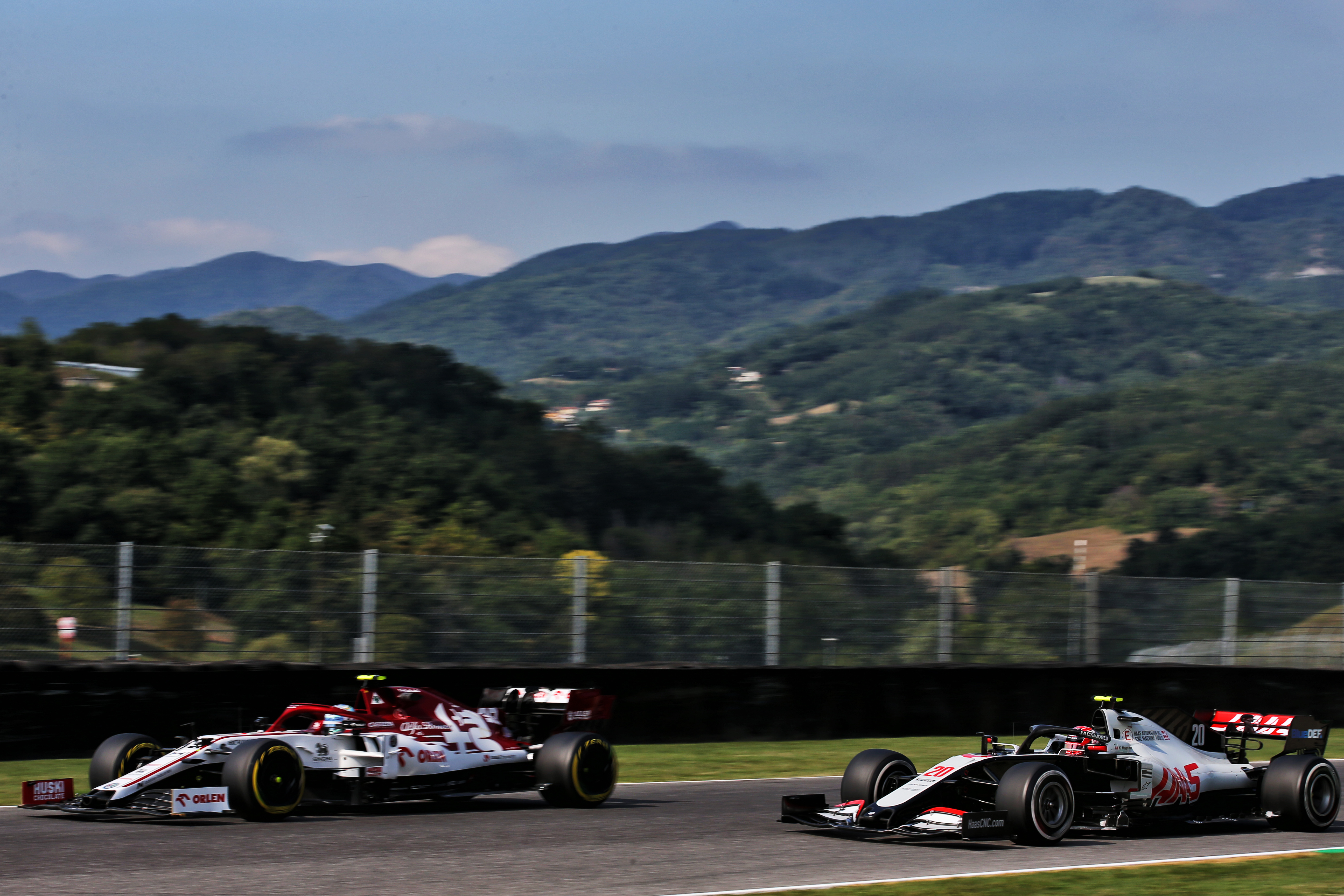 You have to consider these two in unison given their similar situations and similar needs, and the fact they'll be shopping from the same list.
Four drivers deserve those seats: the two ousted experienced competitive midfield F1 veterans, and whoever emerges as the best of the young guns. Both teams would benefit from an experienced driver and a young charger, and both teams need totally fresh line-ups.
Raikkonen has now had his time and Giovinazzi has had enough chances to prove himself in F1 so a reboot at Alfa is an easy decision.
It's slightly more complicated with Haas.
Neither Grosjean nor Magnussen has really done enough this year – though you have to question how much they realistically can do in the current situation – to emphatically deserve another year in F1. If they produced their best form every day, you'd keep both. Equally, judging them solely on their respective lows, both would be quickly gone.
The last time Haas had a competitive car, it was Magnussen who got the most out of it and he's the guy who executed Haas's best opportunity this season too. But Grosjean offers a higher peak. Equally he's had more years in F1 and more chances in stronger machinery than Magnussen… but Magnussen's dipping form has been frustrating this season.
Ultimately Haas could go for better options than either of its current pair. Perez and Hulkenberg would be a great line-up but expect one to prefer Alfa, and Perez is in the better position for that seat so Hulkenberg looks well-placed for Haas.
Alfa fits Perez's criteria of being a medium-term project that will let him use 2021 as a transition year to acclimatise and be ready to make the most of the 2022 rules.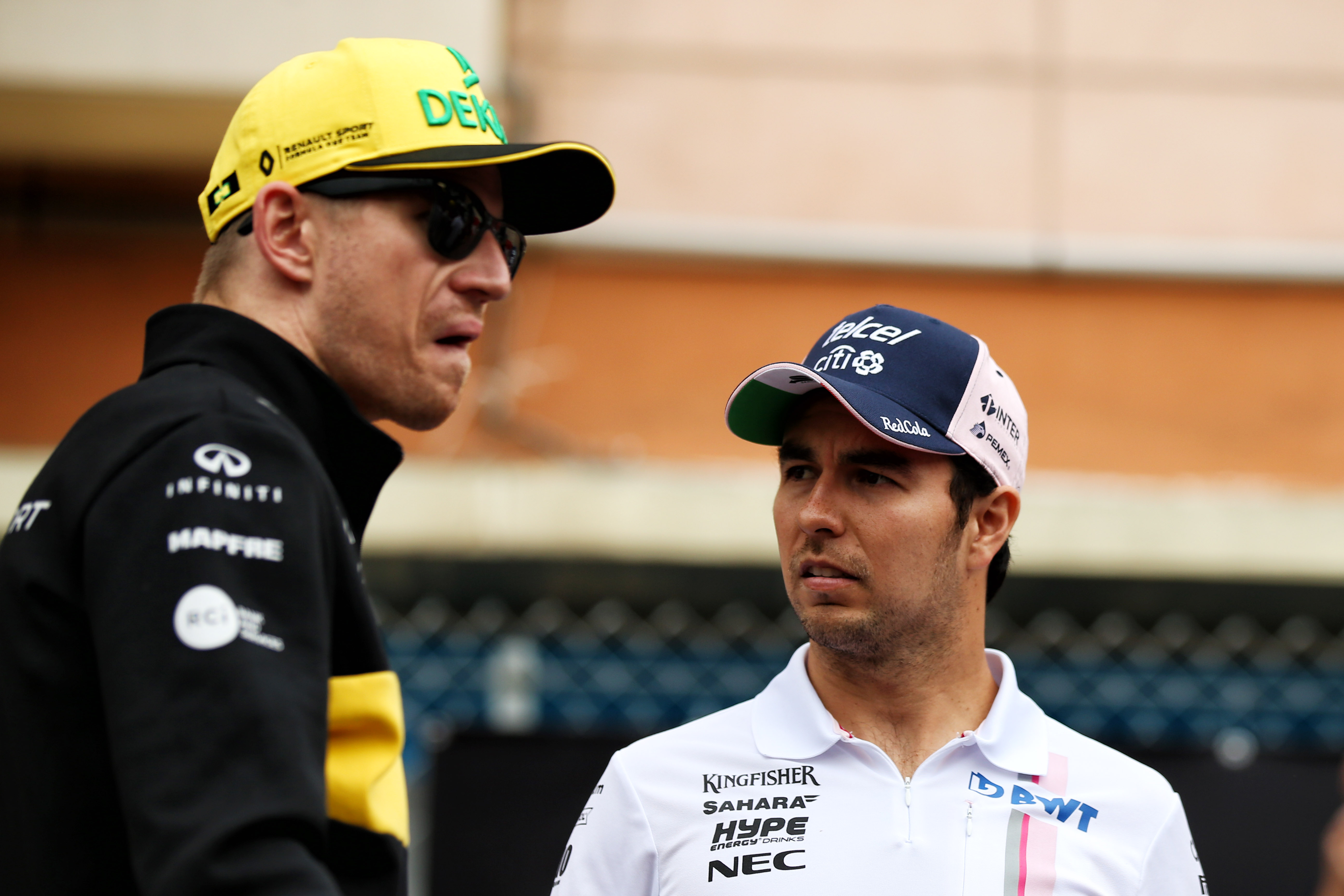 That settles the 'veteran' seat at each team. Now for the 'rookie' seat.
Given Ferrari controls one seat at Alfa and it's mainly the FDA drivers fighting for the F2 title, we're inclined to say that simply becomes a battle for the Alfa drive (which in reality Schumacher looks nailed on for).
You could potentially make stronger cases for Ilott and Shwartzman over Schumacher, but the five podiums from eight races that put Schumacher into the F2 lead show his progress. If he can continue that all the way to the title then he'd deserve the F1 chance on the grounds that he's been the driver who put it all together. There would still be question marks over him in F1 terms, though.
Shwartzman's potentially the best all-round prospect of the Ferrari trio but his outright pace has been slightly disappointing this year, while the idea of Ilott in F1 is exciting but he's traditionally inconsistent. Hence whichever two of the Schumacher, Ilott, Shwartzman trio get the job done most effectively in F2 this year probably deserve to be in F1, while the other gets another F2 year to round off their rough edges.
Haas used to be very anti signing young drivers but it's mellowed on that stance – perhaps because it wrote Charles Leclerc off too quickly before and missed out on him. So this time it should take the punt, and going by the current F2 standings that means signing Ilott and hopefully getting a bit of Ferrari discount in the process.
Our suggested 2021 F1 line-up
Mercedes: Lewis Hamilton, Valtteri Bottas
Red Bull: Max Verstappen, Alex Albon
McLaren: Lando Norris, Daniel Ricciardo
Aston Martin: Lance Stroll, Sebastian Vettel
Alpine: Esteban Ocon, Fernando Alonso
Ferrari: Charles Leclerc, Carlos Sainz Jr
AlphaTauri: Pierre Gasly, Yuki Tsunoda
Alfa Romeo: Sergio Perez, Mick Schumacher*
Haas: Nico Hulkenberg, Callum Ilott*
Williams: Nicholas Latifi, George Russell
* Based on current F2 standings