Nobody's been dropped by Red Bull's senior team and later reinstated. Nobody's won for its junior team and not been promoted. Nobody's Pierre Gasly.
The AlphaTauri driver is in a curious position when things should be quite simple as one of Red Bull's contracted drivers and the traditional deployment of its two teams: Red Bull Racing to fight for wins and titles, Toro Rosso (now AlphaTauri) to blood young talent.
After winning the Italian Grand Prix little more than 12 months after being demoted to Toro Rosso midway through a difficult first year with Red Bull Racing, Gasly's stock has never been higher. Well, at least outside of Red Bull.
"Look, I think Pierre has done a fantastic job," said Red Bull team principal Christian Horner ahead of the next race in Italy. "Taking a step back into what was Toro Rosso, now AlphaTauri, he's found his confidence, he's driving incredibly well and AlphaTauri are doing a great job with him.
"It's really good to see that's working out for him and I think that as far as Red Bull Racing's seats are concerned we are focused on Alex Albon, we want to try and give him the best opportunity to retain that seat.
"We've got some issues that we are working on with the car and I think that it wouldn't make sense to switch the drivers back.
"AlphaTauri is now a sister team rather than a junior team. I think that Franz [Tost, AlphaTauri team principal] is happy with Pierre.
"The final decision will be made later in the year but there's no push from our side to reverse the situation. We want to address some of the issue that we have with RB16, which I think we're starting to understand and get on top of, and then go from there."
The message could not have been clearer: Albon is Red Bull's preference. AlphaTauri can keep Gasly.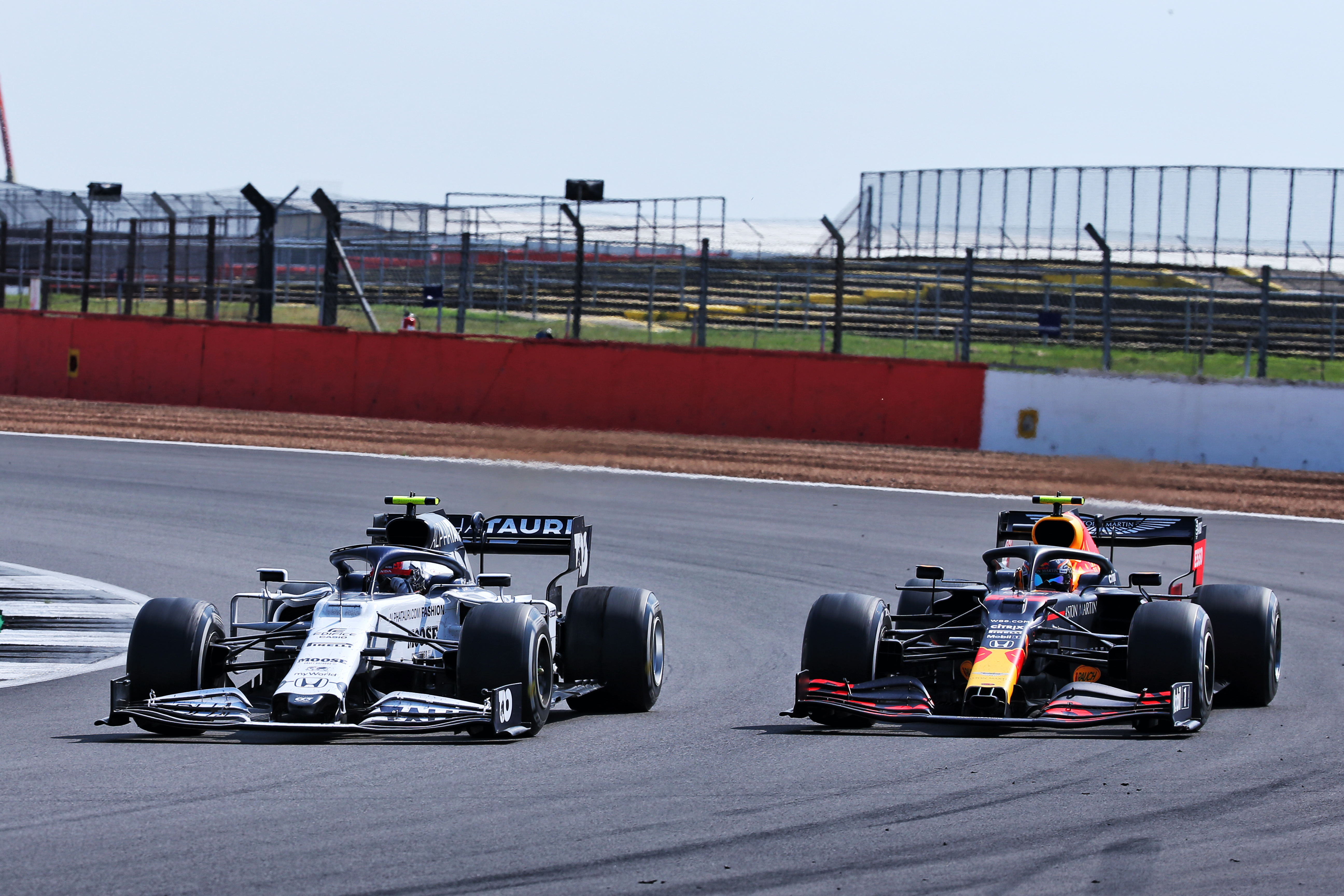 It was unfortunate for Gasly that his Monza heroics were followed by a nightmare Mugello weekend, but that's a blot on an otherwise unblemished copybook, for he is enjoying a tremendous 2020 season.
He is aware of how good a job he is doing – and, 24 hours after Horner's comments above, indicated he is also aware that Red Bull's keen to keep him at arm's length now.
"Honestly, I don't really have my head into this now, I'm more like trying to work as good as possible with the team," he said when asked if he was disappointed by what Horner said
"We'll see. So far, I'm just trying to perform as good as I can. Over the last 12 months I don't think I could have done much better to step up there.
"It is not only performance in the equation, I would guess. I haven't spoken with them about that so I don't want to make too many comments."
Red Bull's long-standing uncertainty over Gasly is a separate story entirely. But if the door to the senior team is closed just as Gasly's star is back on the rise, his situation should be quite simple.
If Red Bull's not a realistic destination, why stay at the second team? Would it not be more prudent to focus on doing what Carlos Sainz Jr has done – leave the stable and make it on his own?
The complication lies within Horner's answer above: the reference to AlphaTauri as a "sister" team, not a "junior" team.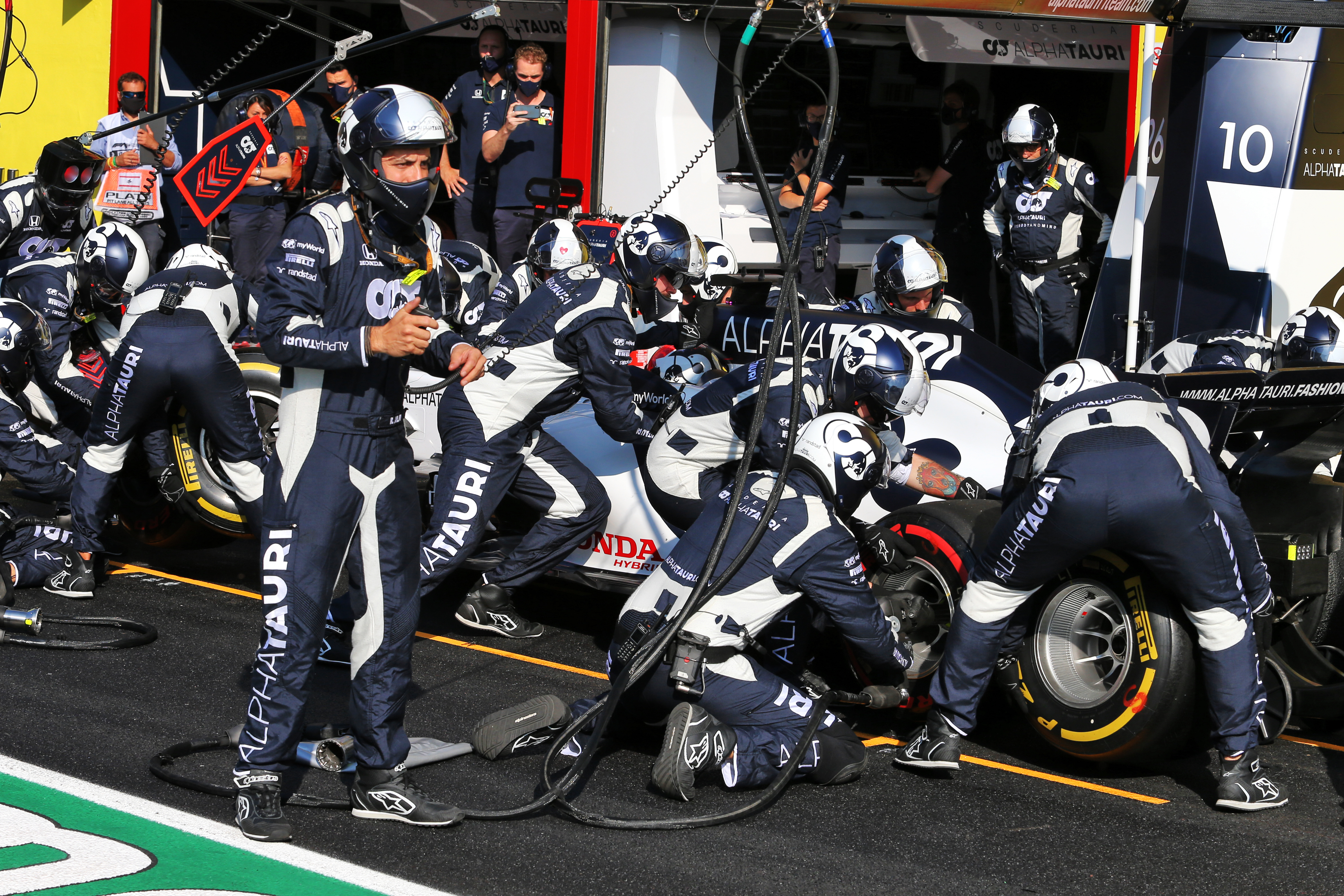 It's easy to scoff at the suggestion AlphaTauri may in any way be considered a Red Bull equal, now or in the future. But the rebranding in the name of Red Bull's fashion label was already indicative of this entity serving its own, separate purpose for the company. Then one must consider the reality F1 is moving towards.
Red Bull Racing's resources will soon be slashed by an incoming budget cap and AlphaTauri's set to gain more from the redistribution of F1's prize money under the new Concorde Agreement. The landscape is shifting and AlphaTauri is among the smaller tranche of teams set to benefit. With Red Bull alone in owning two full F1 operations, it will make sense to maximise its opportunities across both.
AlphaTauri will soon share Red Bull's 60%-scale windtunnel, ending its time as the only remaining team using a 50% facility. That means the bar will be raised for the elements of car development it will be responsible for, while it continues to purchase components from Red Bull Racing as far as the rules allow. And Honda has never viewed Red Bull as the de facto works team and Toro Rosso/AlphaTauri as the customer, the second-order priority.
Horner says "their aspirations are beyond where Toro Rosso's were". Tost adds: "The team has grown up in the last years, we show better performance, the cars are more reliable, the co-operation with Red Bull Technology is very positive and all the synergy process brings us a lot of advantages.
"And we have AlphaTauri now, we are the brand ambassador for AlphaTauri and therefore we have to show a good performance, we have to be there because otherwise it doesn't make sense for AlphaTauri to be in Formula 1."
All of that combines to make AlphaTauri a project in its own right. And that's not been lost on Gasly.
"I think that's the target of AlphaTauri, really making their own status and position in Formula 1 and I think it's clear they have big ambitions," he says.
"It's not a one-year project, and we know how long it takes for a team to really build this identity and also a status as a top team. It's something that's probably gonna take some time.
"It's not really a sister team as much as it could have been in the past but more trying to make their own space."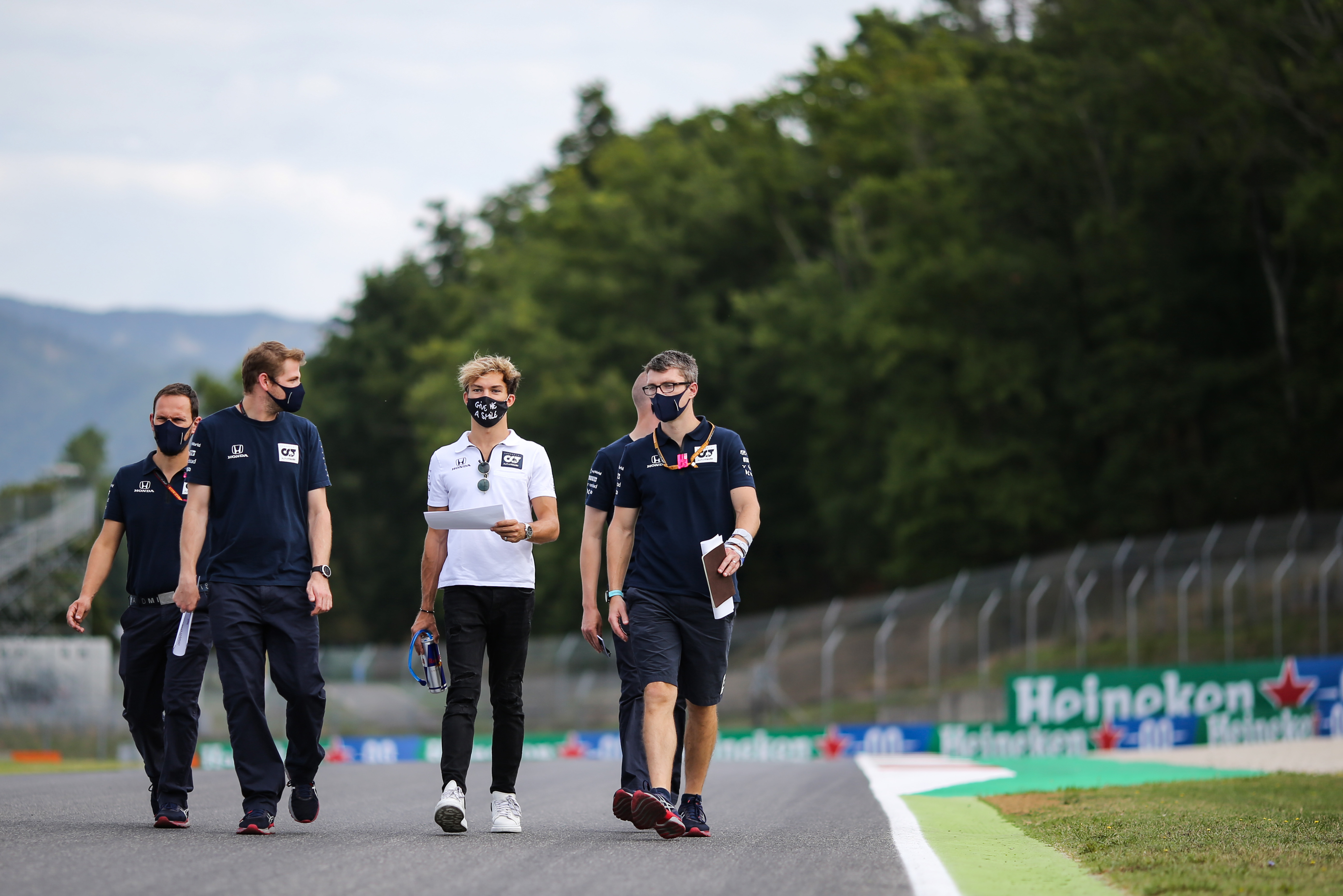 Thus the complication: Gasly's not simply choosing between being leaving, or remaining in limbo as an unwanted Red Bull 'junior'. If he was, he should leave. Maybe see out 2021 with AlphaTauri with a view to throwing himself at stealing former friend-turned-rival Esteban Ocon's Renault/Alpine seat for 2022.
That kind of Sainz-like move could be the making of Gasly – but if he really believes in the potential of the AlphaTauri project, so could staying.
When asked by The Race if the shift in Red Bull's attitude towards AlphaTauri makes it a different proposition to a prolonged stint in its Toro Rosso existence, Gasly admits "that's a pretty good question".
"I think I will say yes," he says. "I will say yes because there is a clear will, and a lot of ambitions coming from AlphaTauri as I said.
"I think it's a different situation than Toro Rosso/Red Bull, which was the case before. The project is exciting. At the moment the Red Bull team is clearly the top team of the two but I think that the ambitions of AlphaTauri is to, at some point, match their performances. And this means we also need resources and bigger facilities to have this sort of thing.
"So it's not a one-year project, it's a pretty long-term project.
"I didn't really take the time to really think deeply about all this because I think it's still quite early. But it's a different situation than it was maybe three, four years or five or 10 years ago with the Red Bull and Toro Rosso teams."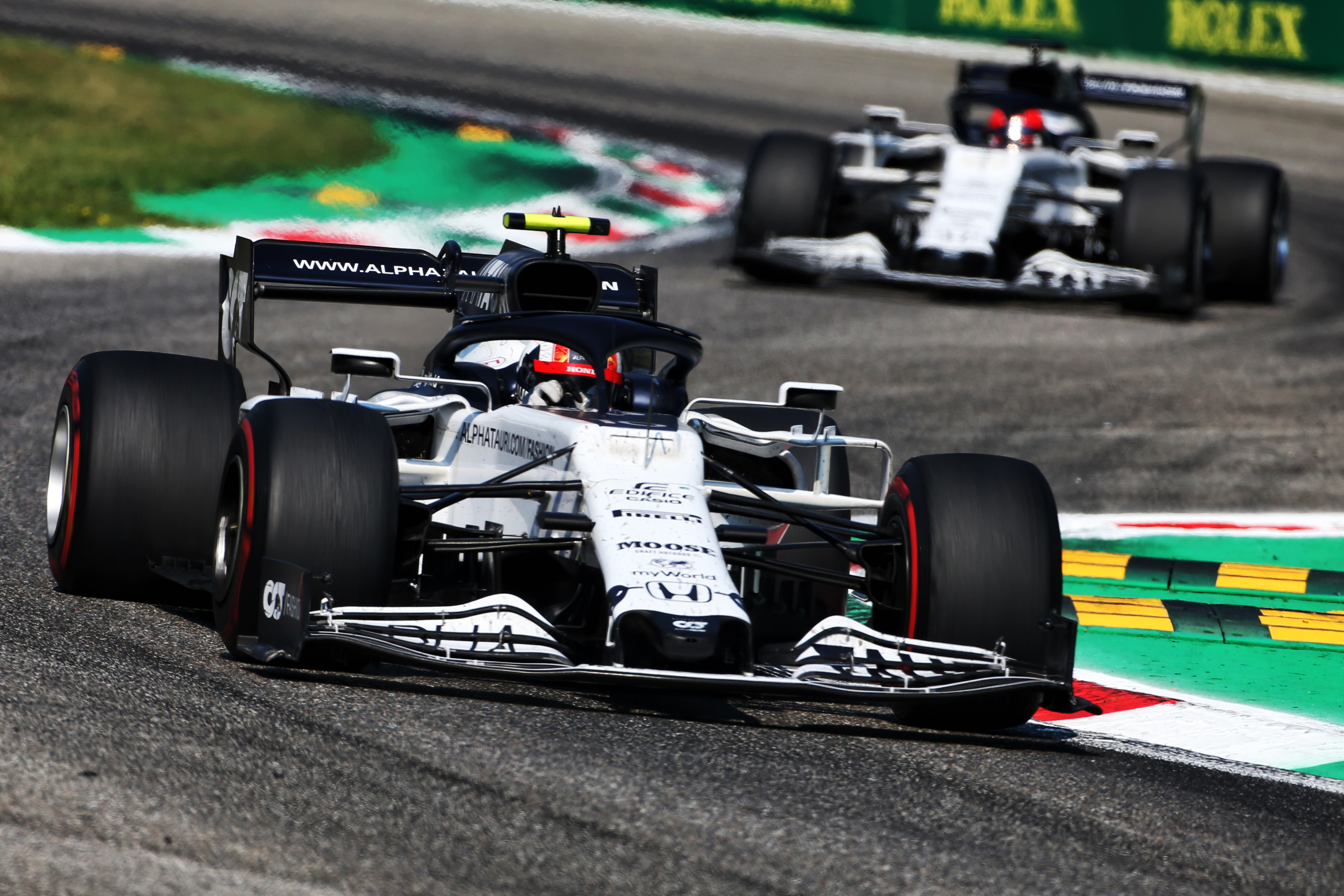 AlphaTauri remains a long way behind Red Bull and the budget cap alone isn't going to change that. But AlphaTauri (+1.956% to the ultimate pace this season) is closer to Red Bull than Red Bull (+1.025%) is to Mercedes. Which of those gaps seems likeliest to be slashed when Red Bull's budget gets cut?
If Gasly had a choice he'd probably jump to Red Bull in a heartbeat. And that'd be understandable. But that's not what this is about. Because it seems he has no say in the matter, even when he's doing a lot of talking on-track.
It's quite clear that Gasly has to choose between being sticking around the 'second' team (even if it's not officially the junior outfit anymore), or cutting ties and gambling on going solo. But that may not be the thin end of the wedge it would have been a year or two ago.
AlphaTauri's got potential in its own right now. And the second seat alongside a force of nature like Max Verstappen is not necessarily preferable to being number one at Red Bull's exciting, on-the-rise 'other' project. Especially when AlphaTaruri gets the best out of Gasly in a way Red Bull never could, and appreciates him in a way Red Bull never did.
There's the risk of Gasly leaving. It's not just about giving up on a return to/future at Red Bull Racing. It's gambling that whatever he can find elsewhere will surpass what AlphaTauri has ambitions to become – and the role he can play in making that happen.