Jessica Hawkins stands at something of a crossroads after making her Formula 1 testing debut with Aston Martin at the Hungaroring. She agrees it's created a "buzz", but now it's about somehow converting that excitement into something more concrete - both for her own racing career and the aspiring women drivers she's hoping to inspire. And for several reasons that's not going to be easy.
What Hawkins ideally wants, what Formula 1 wants, what the world wants, is for a woman to break through into an F1 race seat. A woman hasn't started a grand prix since 1976. No woman has even had the chance to qualify for one since 1992 - through others, such as Simona de Silvestro, Tatiana Calderon and Susie Wolff have, like Hawkins, driven F1 machinery as part of development/affiliated driver roles with teams.
Wolff has come closest in recent times to breaking through. She is the most recent woman to have driven on a grand prix weekend, in free practice sessions and official F1 tests for Williams in 2014-15.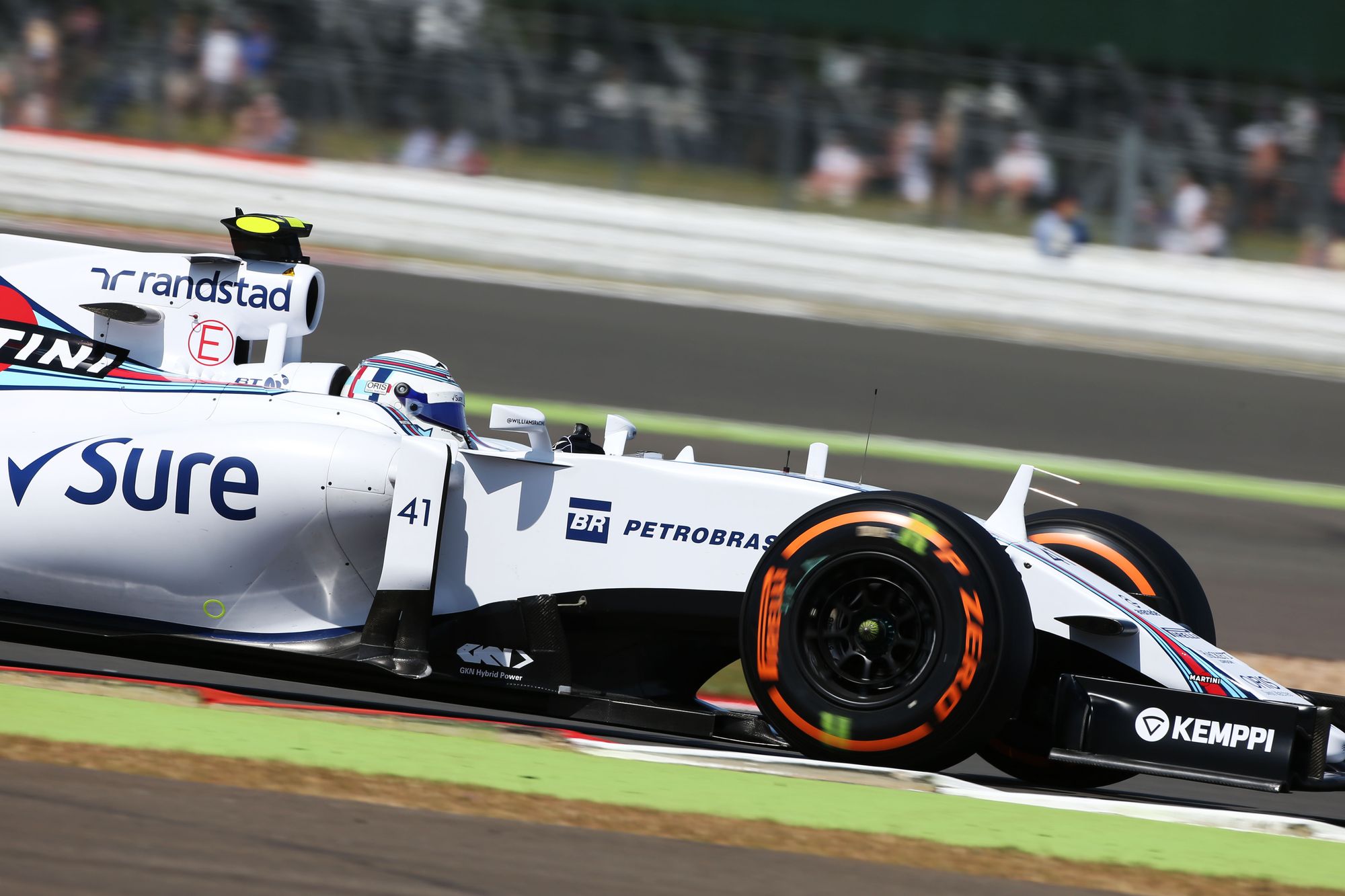 Wolff was in her early 30s when she undertook those FP sessions for Williams. Hawkins is now 28 and feels: "I'm not too old. But… I'm very aware that there would be a very long process for me to go through to get to Formula 1.
"I haven't written myself off, but equally I know there's probably more of a chance of a career down the LMP/GT route than what there is in Formula 1. But that doesn't stop me from having a big influence with a Formula 1 team, you know?"
That is not far off the path trodden previously by De Silverstro, who drove older F1 machinery for Sauber during Monisha Kaltenborn's reign as team principal, and Calderon, who did the same when Fred Vasseur headed up the team - before embarking on racing careers in other series.
Having done a bit of single-seater and saloon racing in the UK, plus W Series, Hawkins realises the most realistic route to a potential professional driving career for her lies somewhere in the levels below F1. If she can combine that with more testing and simulator work for Aston Martin in F1, then even better.
Hawkins is doing some racing currently with the University of Wolverhampton in the Praga UK Cup - an entry-level prototype category - but says "I want to be racing GT3 or GTE, LMP".
"Getting the drives has never been an issue - It's been finding the sponsors to find the drives, which I've struggled with previously," she adds. "But I'm working really hard to try and change that. And I think that this is probably my best opportunity to try and bring on some partners and sponsors to work with me."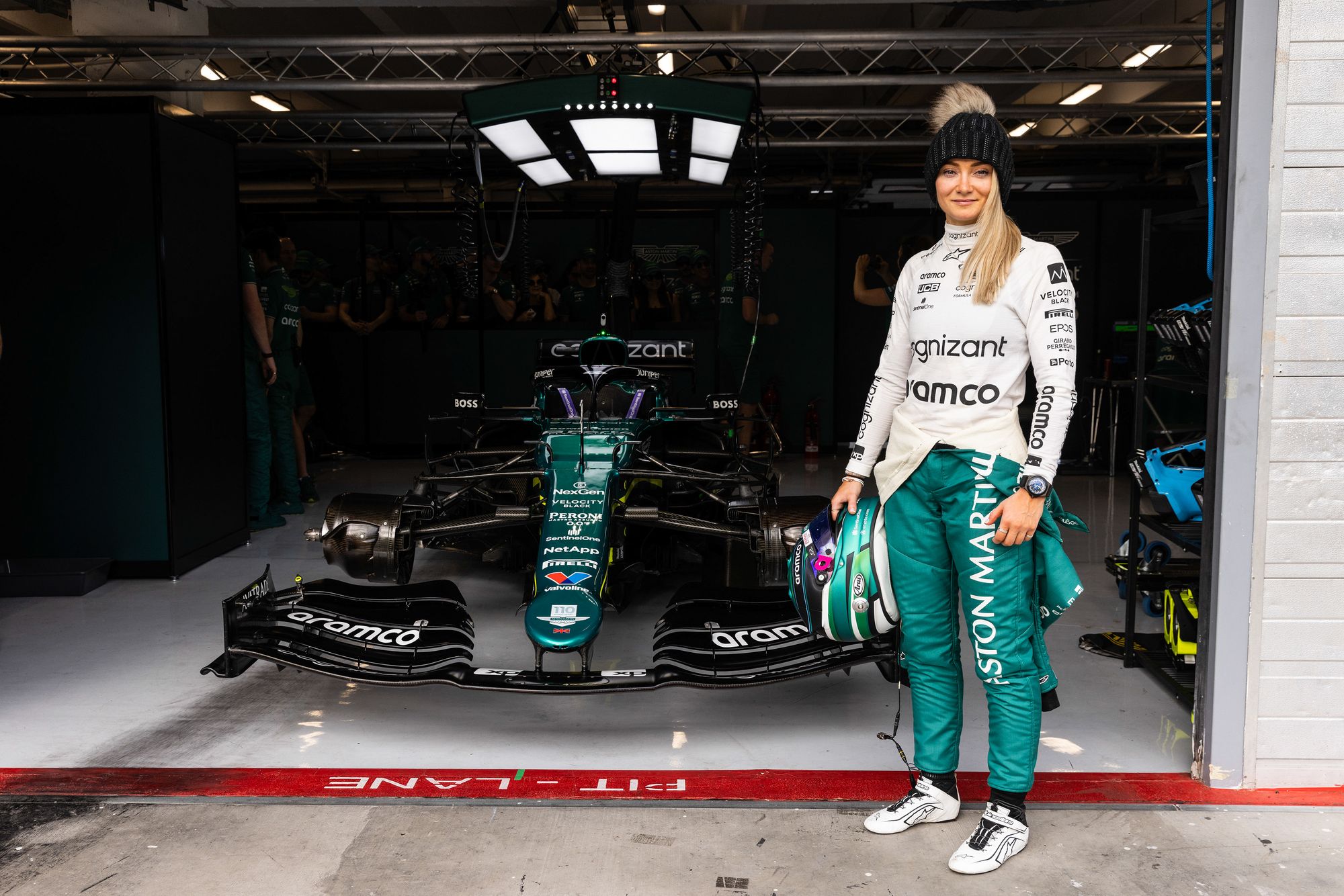 So Hawkins faces a substantial financial hurdle in progressing to the higher levels of motorsport, and without a manager to help put the deals together for her.
"I don't actually have a manager, to be honest," she says. "I've done a lot of it myself, and I probably need help. I need help to navigate - because if there's one thing I know I can do, it's drive cars fast. But I'm not very good at other things. So, I could do with some help putting it all together."
In Hawkins' favour is that she has transformed what started out, in her words, as a "media role" with Aston Martin's F1 team into something that has led to concrete driving opportunities. So her plan is to push for more of those opportunities within Aston while taking what she calls a "heavy involvement" in F1's new Academy series for the team.
---
HOW THE F1 TEST ITSELF WENT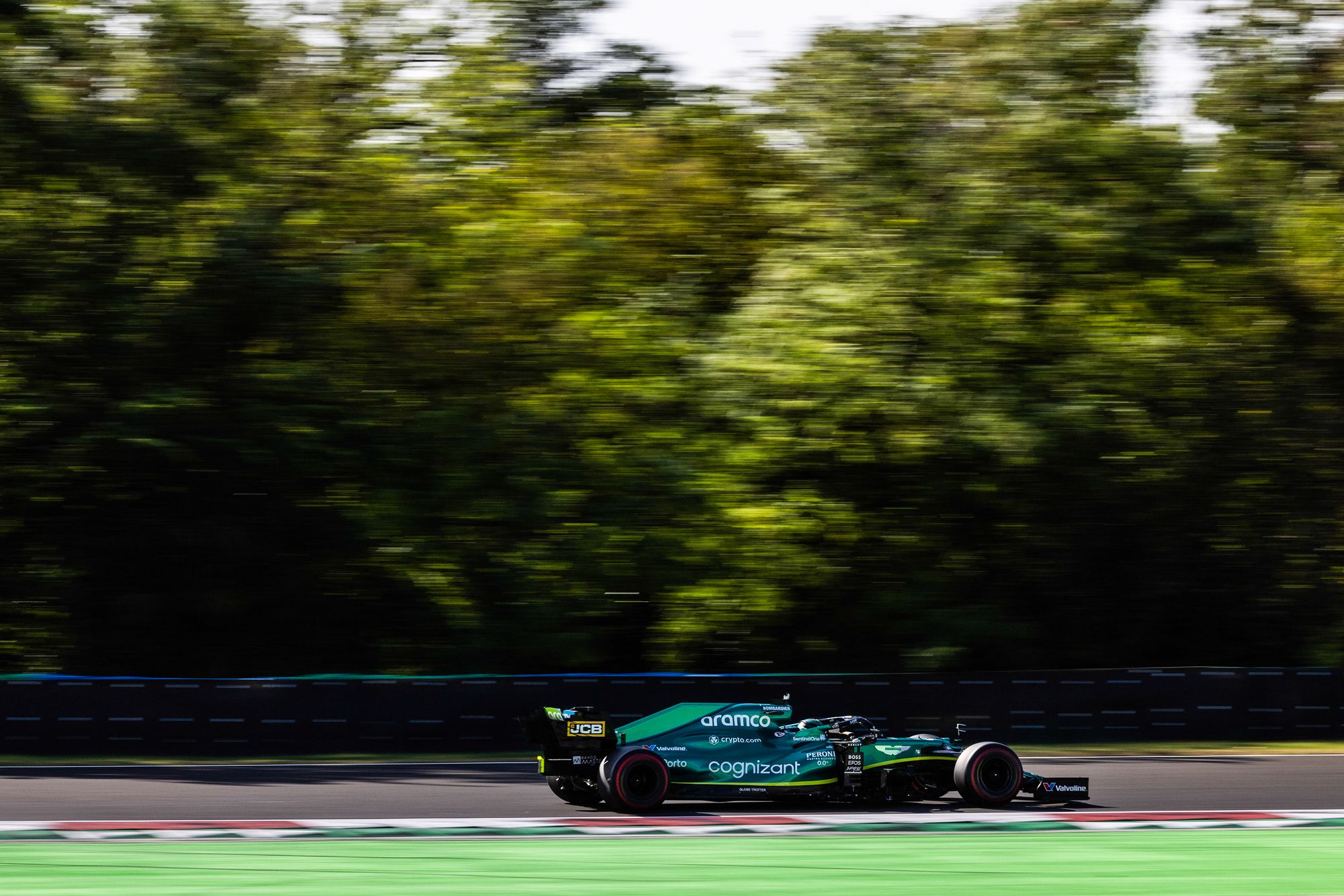 Speaking to gathered F1 media, including The Race, ahead of the Qatar Grand Prix, Hawkins outlined her Hungaroring F1 test, at the wheel of an AMR21, in more detail.
She said the test had twice been called off before - due to "bad weather and outside influences" - and the day itself was again heavily rain disrupted. For several hours she waited for the track to dry out having completed only an installation lap, but "eventually, four hours later, we got to crack on with the programme".
"Honestly I felt very at home in the car," she added. "[I] took maybe a couple of laps to adjust but then very quickly got to the reference laps which I was very happy with. I'm very happy with my performance."
Hawkins said she didn't match or beat the reference laps used to benchmark her test, but was "close" and also pointed out "if I had beaten that, I think I'd have a seat immediately".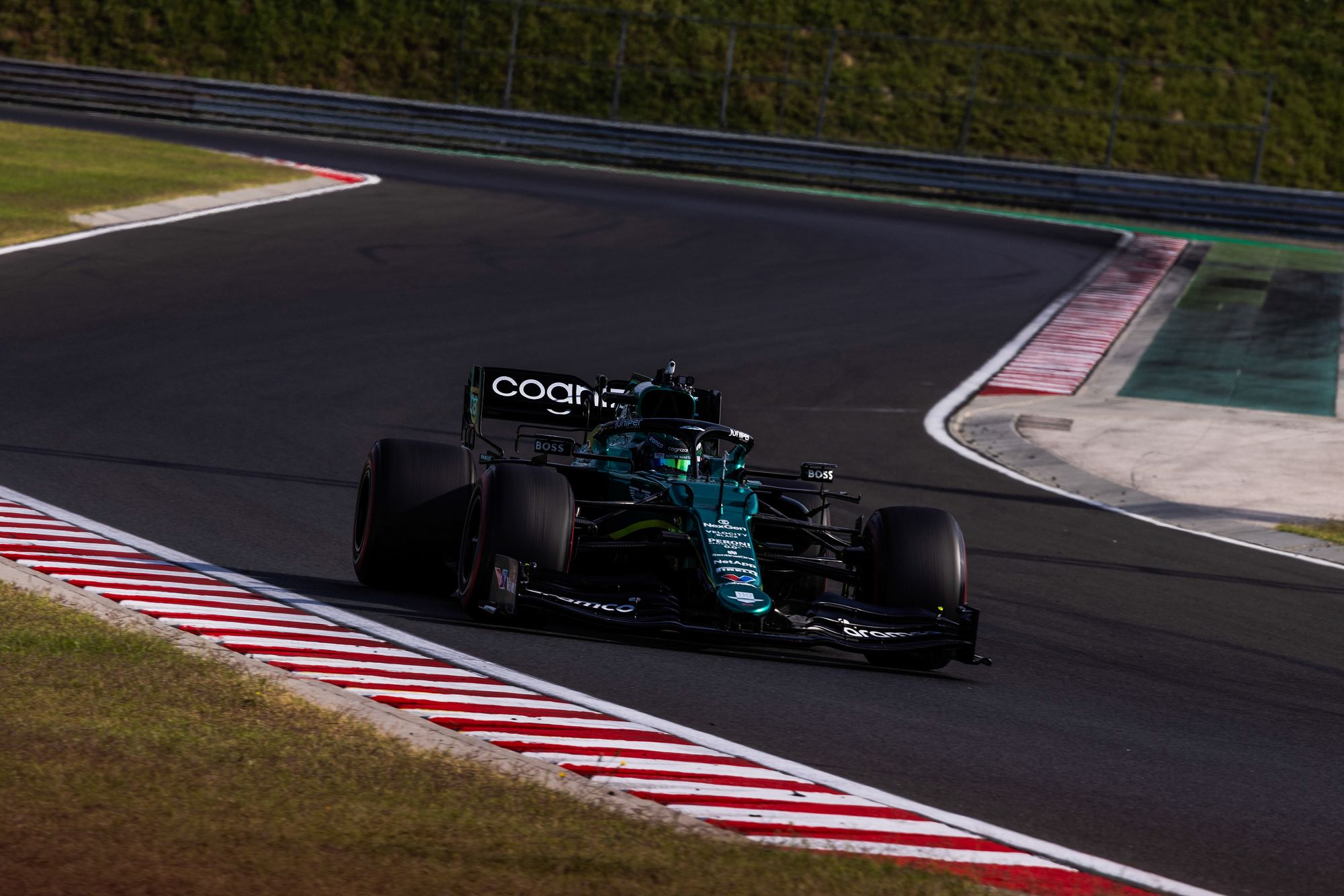 Hawkins said she completed a total of 26 laps through a series of short runs and was "finding time every lap".
"The first flying lap was already quite close anyway," she said. "You find a lot of time in the first few laps, you find big chunks, but then once you get closer, the margins get smaller and smaller.
"From my eyes, it couldn't have gone any better, I think the team are very happy as well."
There have been repeated questions over the physical difficulty for women driving high-level single-seaters, and Formula 2 has even taken firm steps with its forthcoming new car to make it specifically more accessible for female drivers. Hawkins said she "hit the gym hard" before her F1 test and "was pleasantly surprised" by how she held up physically.
"Whatever racing I've done I've always prepared for the level above what I'm doing in case of any opportunities," she explained. "I was expecting really heavy steering but everything apart from my neck was OK.
"I didn't struggle with peak brake pressure, I didn't struggle with anything like that. Of course my neck gave me a solid reminder that I'd been driving a Formula 1 car for a good few days after, not that I needed a reminder, but another reminder…"
---
SOME FAMILIAR BARRIERS TO BREAK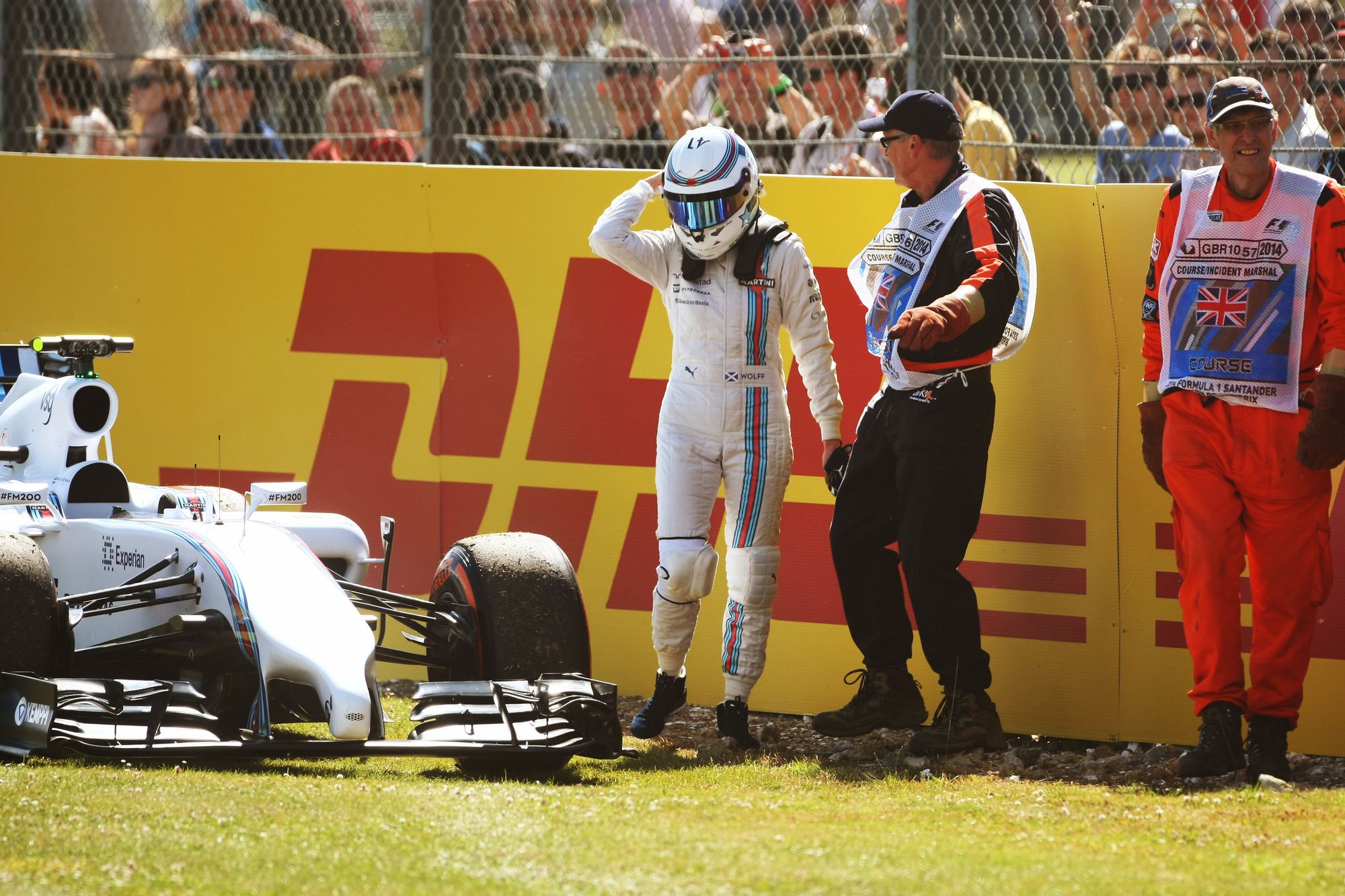 I remember being at Silverstone for those free practice sessions Wolff did for Williams almost 10 years ago now. The first, in 2014, was cut cruelly short by an engine failure, but she subsequently took over Valtteri Bottas's car at the German GP and lapped 0.228s off regular race driver Felipe Massa in FP1. The following year at Silverstone, Wolff was 13th quickest (out of 20 cars), lapping within eight tenths of Massa and within four tenths of current Red Bull driver Sergio Perez.
Wolff spoke eloquently in the aftermath of those outings, and even guest-edited a special issue of Autosport magazine, highlighting the importance of using her gender as a way to break down barriers to entry in motorsport. She reminded people that in F1's 2015 pre-season test at Barcelona she completed a full race distance. "I am 100% convinced that there is no physical impediment to women racing in F1," she wrote back then.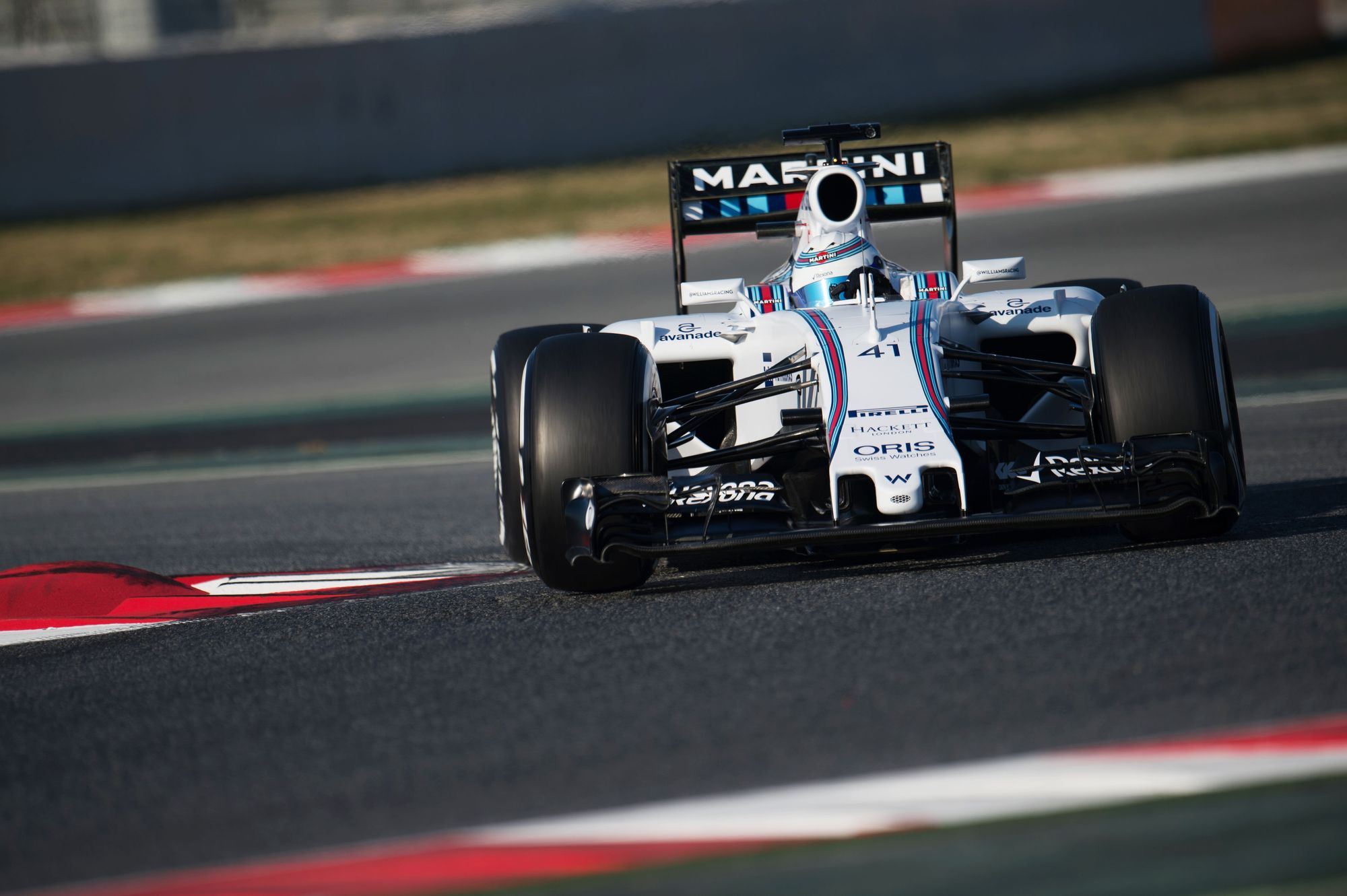 Some of the questions and obstacles Hawkins now faces sound depressingly familiar, but Wolff was adamant that if she herself couldn't break through the glass ceiling into F1 proper, she wanted to be an inspiration to the next generation of women following in her wake.
For Hawkins, even if the F1 dream is personally unrealistic or unlikely at this stage of her own career, she hopes her recent test outing can act as similar inspiration in the ongoing battle to finally break that ceiling for women in motorsport.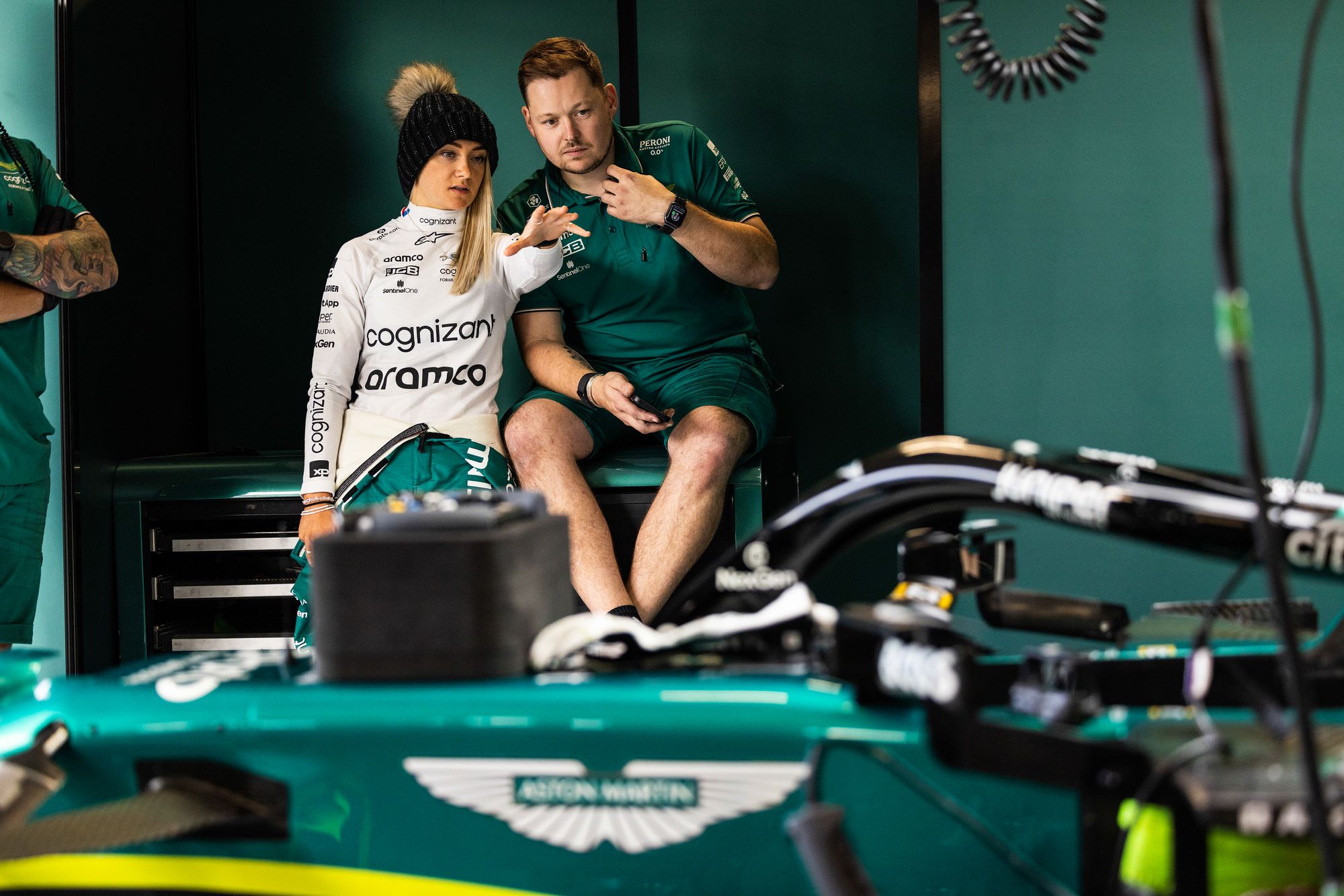 "I've had so many - so many - messages from young girls or their parents saying I've inspired them," Hawkins says. "There does fall some kind of responsibility, on not just my shoulders, my generation of female drivers, and myself, to really push for what we want to do and give that inspiration to the younger generation.
"I feel like we've had barriers along the way, and there are still - there were lots of not-so-nice comments on that post [about her test] as well, but I just think we need more women, to be inspired at a younger age and for younger women to see that it is possible.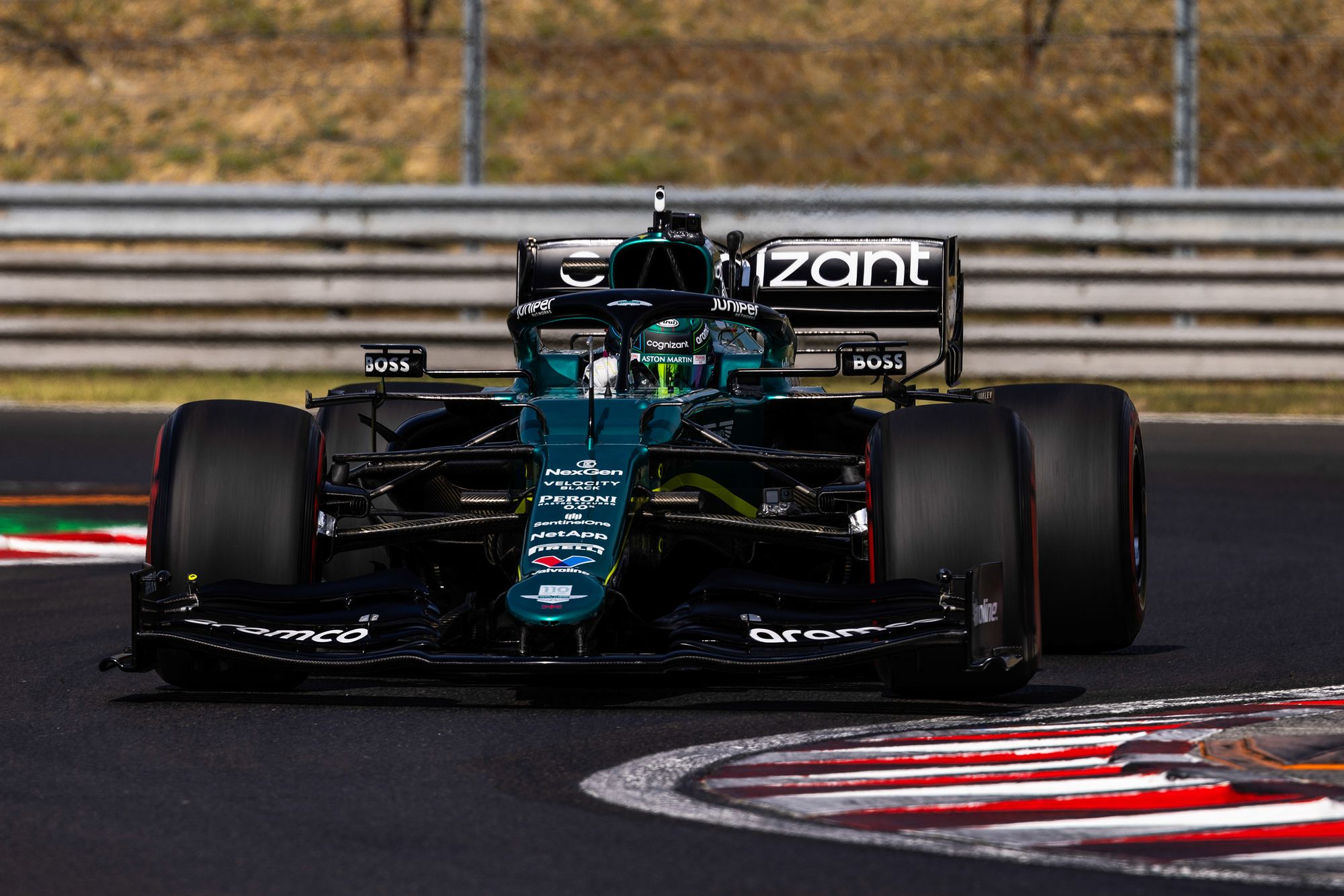 "It's changing that perception that motorsport is a man's sport - and it's not. I believe 100% we have had women that are talented enough. We've had women that have had the backing behind them. We've had women that are driven enough. We've had women that are passionate enough, we've had every single thing that you need to become a Formula 1 driver, we've had a woman have that.
"But what we haven't had is a woman that has got every single piece of the puzzle you need to make it to Formula 1. And as soon as we find one of them, 100% they're going to be in Formula 1. I don't doubt it whatsoever.
"But we're not going to find that one without numbers. And I'm sure a lot of women probably aren't interested in Formula 1, or becoming a racing driver, or anything like that. But there are probably loads that are, that don't even know it's an option for them.
"It's [about] changing the perception. We can't expect miracles overnight. Can't just magic loads of us here. But I think that we are changing, and we are so much further forward than what we were when I first started."