Jenson Button and rallycross – two things that are often spoken about together, but two things that have rarely actually come together in reality, until now.
Button, while best known as the 2009 Formula 1 world champion, is the son of the late John Button, a frontrunner in British Rallycross in the 1970s and '80s. But until now the closest he's got to emulating his father has been in a one-off appearance in Extreme E, which shares a similar format to rallycross, but has not much else in common.
For 2022 though, Button will be competing in Nitro Rallycross, a second-year series based in the US that has been affectionately dubbed 'Rallycross 2.0'.
Like traditional rallycross, Nitro Rallycross features short, mixed surface courses. But unlike traditional rallycross, and in true Spinal Tap fashion, everything about these courses has been 'turned up to 11' – the jumps are bigger (100+ feet in some cases), there are big, sweeping banked turns, crossovers, and on some tracks multiple routes (in addition to the joker) to add another element of strategy to the equation.
The formats differ slightly, too, with Nitro Rallycross starting the weekend off with two-car head-to-head battles, progressing to eight-10 car finals the following day.
It's a world away from where the younger Button made his name, but for him, that's what's so appealing.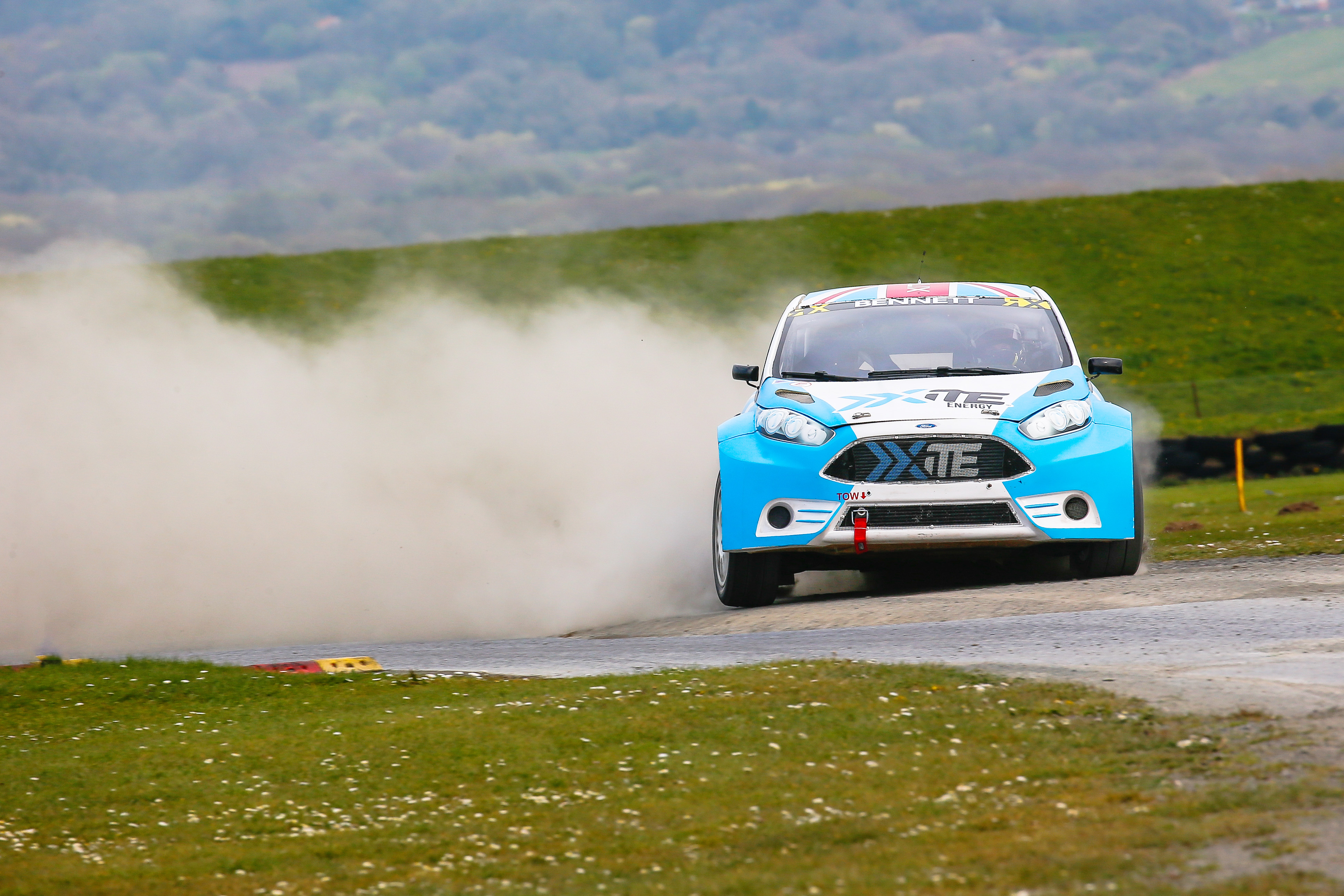 "Rallycross is night and day different to Formula 1 and that's why I love it," he said. "I left F1 after 17 years because I wanted to try something new. I'm all about new challenges. I'm a racing driver, not a formula one driver so new challenges is what I'm all about.
"I felt I achieved what I needed to in Formula 1 so it's nice to try different things."
The car he'll be racing is pretty different, too. Button will be racing in the headline 'Group E' category, which will comprise a field of specially-developed all-electric FC1-Xs – a car that develops over 1000 horsepower and has the ability to launch to 60 miles per hour in an advertised 1.5 seconds, although with the right set of circumstances, that time can be lowered further.
"It looks awesome," Button said of the car. "There's so much action. There are some fantastic drivers [and] the car I'll be racing is the FC1-X. It's a 1000 horsepower, four-wheel drive EV with 12-inches of suspension travel – which it needs, to be fair.
"Some of the jumps I'll be flying over are extremely big and kind of scary, but that's why it's exciting to me as it's a new challenge."
Button hasn't raced full-time since 2019 when he unsuccessfully defended his Super GT crown having triumphed alongside Naoki Yamamoto, and he's looking forward to getting back behind the wheel as part of an all-British lineup at Xite Energy Racing alongside series regular Oliver Bennett.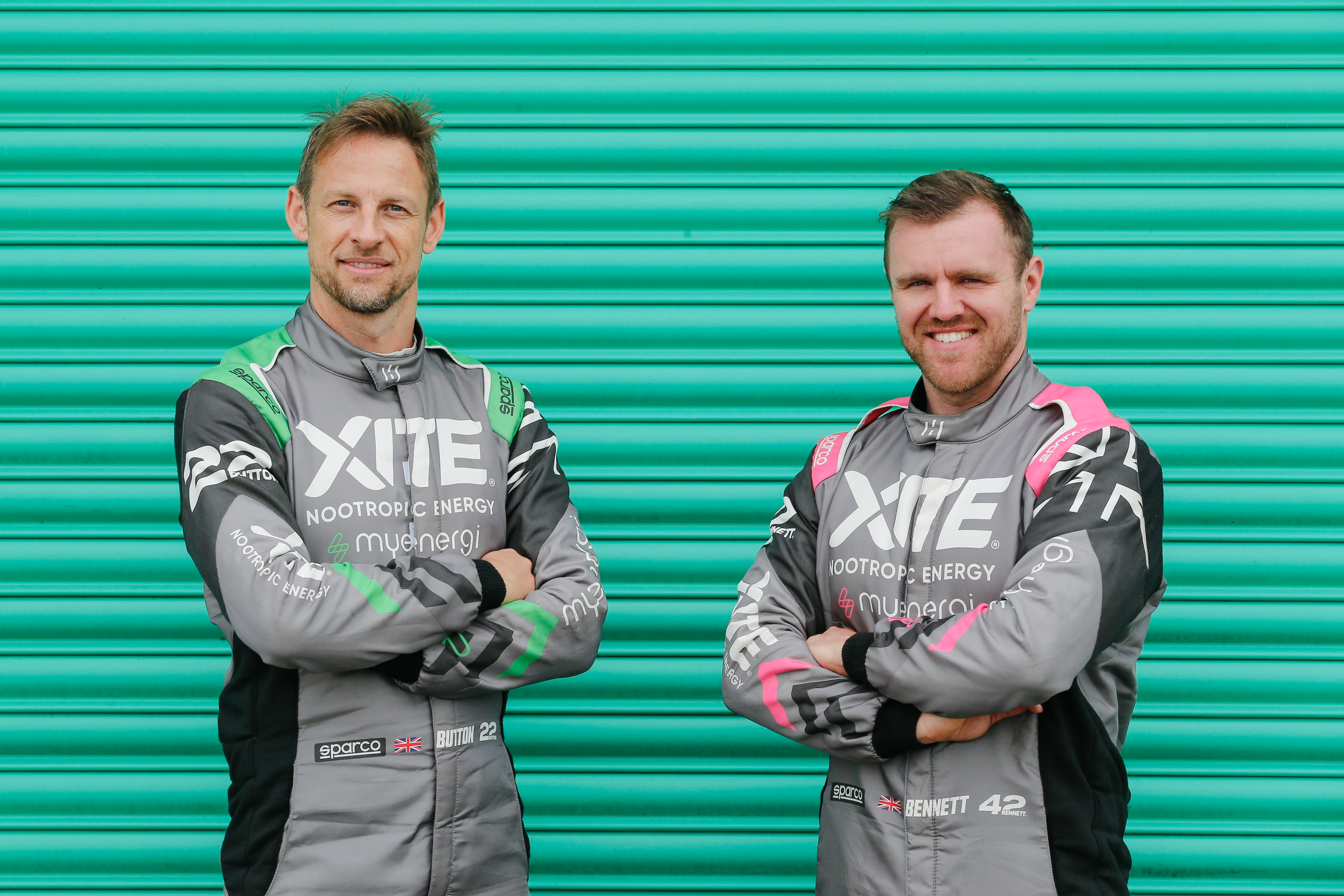 "I want to go racing," said Button. "I love racing, I love competing and I want to have fun. I'm looking forward to racing Nitro RX with Xite Energy – a team which has great experience of not just rallycross but also racing electric vehicles.
"And I get to race alongside my mate Oli. He's a great character, great for the sport and comes with a lot of experience of competing on the dirt. Hopefully I can learn that side from him and he can learn from my circuit driving. It's going to be a fun partnership, but I think it's going to be a good partnership as well and hopefully, we can take it to the big boys in rallycross."
Bennett, whose Xite Energy squad also races in Extreme E against Button's own JBXE team added: "We're a British team taking on the world. There's no bigger or better driver to represent the team and what the team stands for than Jenson. We're hugely excited about what's to come.
"His family history in rallycross and the fact that we're both from the South West – him from Frome and me from Bristol – makes this a great story.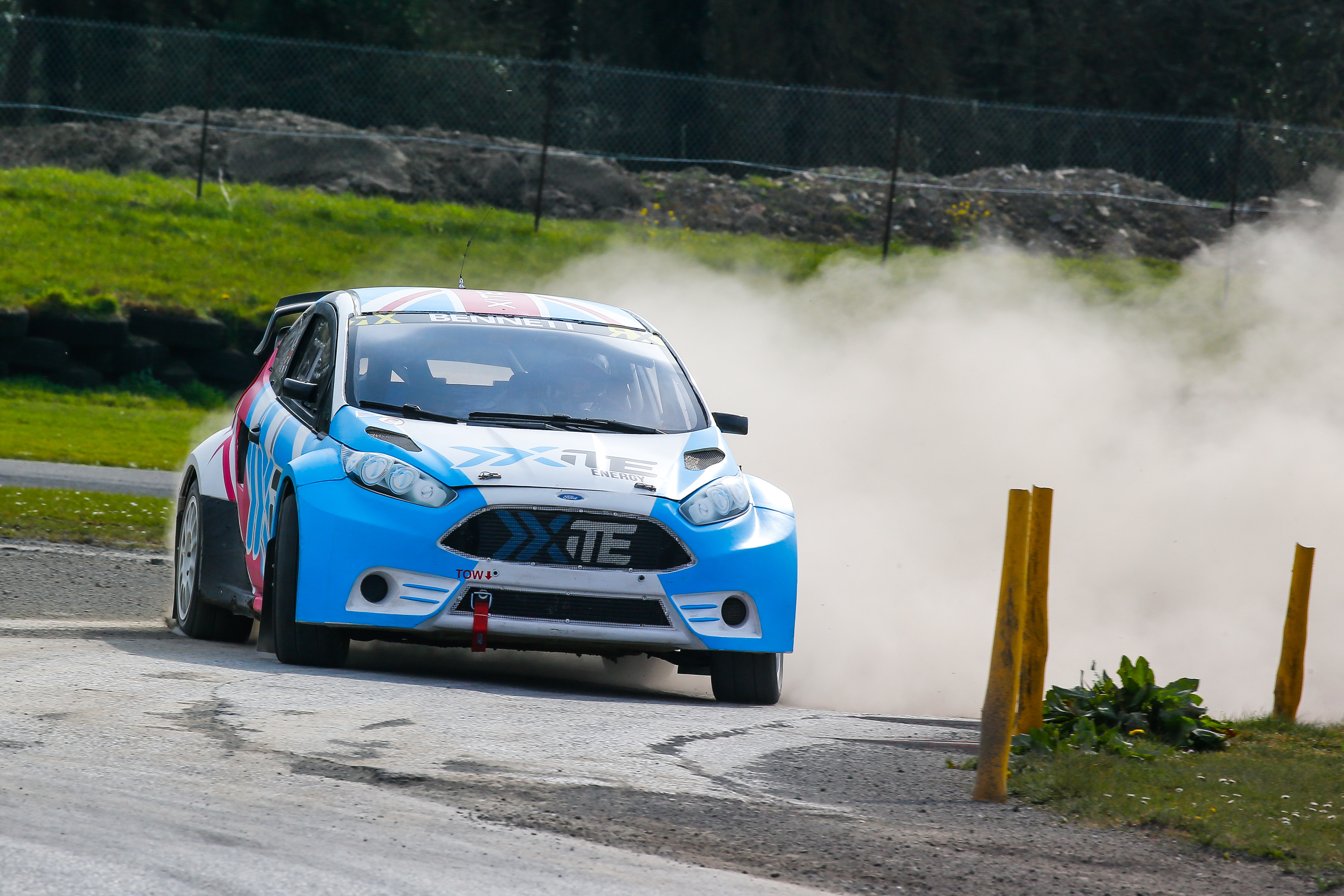 "We've already completed a lot of testing and we've learned a fair bit from each other. As you can imagine, he took to it really quickly, adapted his driving style and was very, very fast. It's been really interesting and useful to compare the data – but I don't think there's any doubt which one of us is quicker in a go-kart…
"It's great to work with Jenson. We competed against each other in Extreme E last season and immediately got on. He's a great guy and somebody who's going to be a great addition to Xite Energy Racing
"As well as the circuit experience he brings, one of the things you notice immediately is the level of professionalism. You don't become a Formula 1 World Champion without knowing how to get the best out of the car, the engineers, the team and everybody around you. I feel, as an organisation, we've already benefited hugely from having him with us."