Ken Block, who was tragically killed in a snowmobile accident at the start of this week aged only 55, was far more influential on modern motorsport than anyone just glancing at his international results might believe.
But motorsport was never quite able to take full advantage of his wider profile or passion.
Through his initial fame as a co-founder of the DC Shoes brand and primarily creator of the series of Gymkhana stunt/precision driving films that lit up YouTube's early years he also had a gigantic following among demographics racing series were desperate to reach, especially in his American homeland.
I had the tiniest personal taste of the 'Block effect' back in September 2010 when I casually mentioned to some friends who'd never shown the slightest motosport interest before that the guy I was calling up to interview that night was a rally driver named Ken Block. They were genuinely awe-struck. He resonated with them in a way no Formula 1 driver would've done.
Every rally or rallycross series he competed in got thousands of extra eyeballs on it while he was there, but converting his millions of followers into diehard fans of those championships – and those championships certainly yearned for that – was a taller order.
Part of the reason for that was Block's results. He had the personality and showmanship to have a Valentino Rossi-style effect on the championships he raced in, but Rossi was also winning titles – which is a very good way to maintain a new fanbase's attention.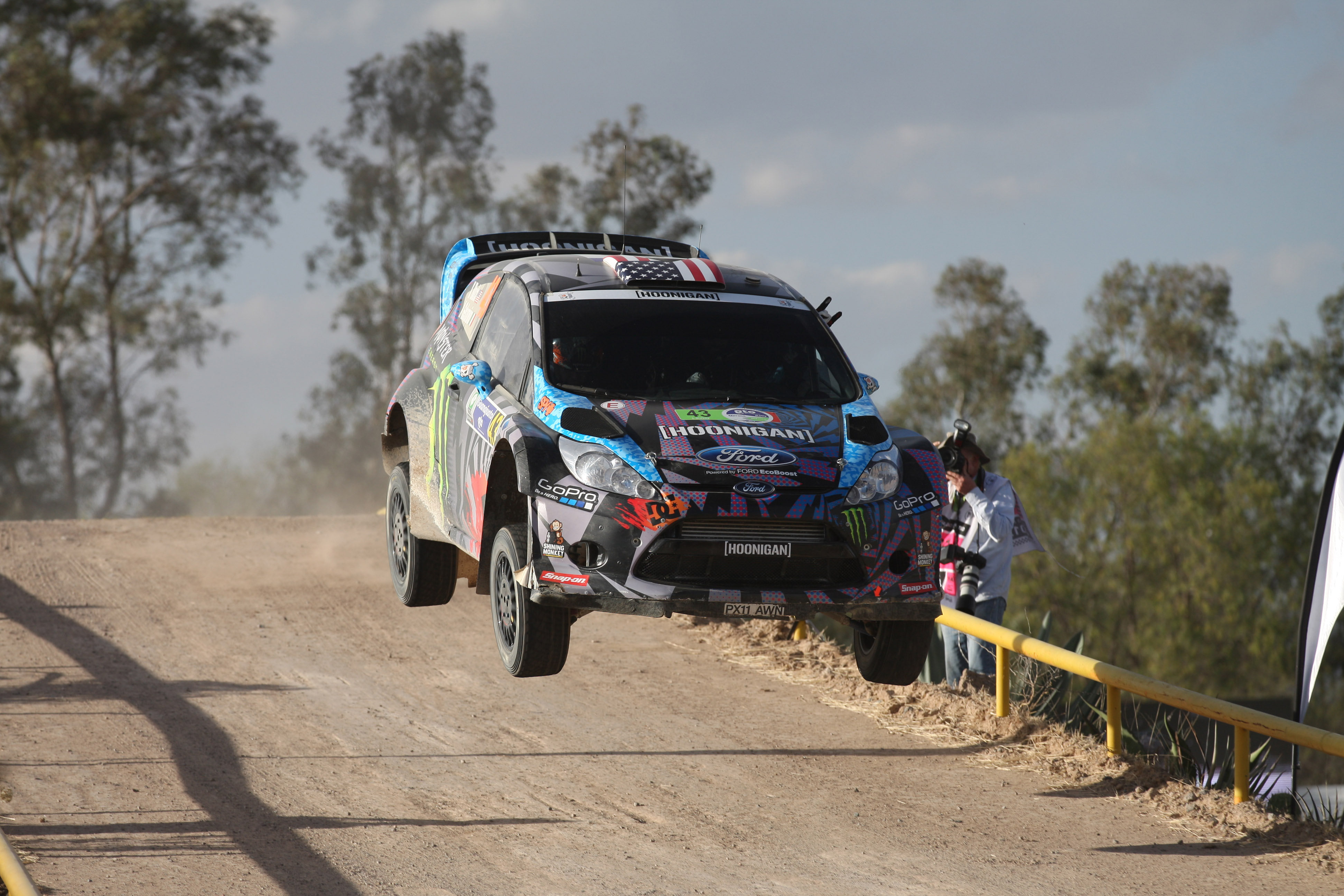 Block's international career peaked with a seventh place on the World Rally Championship's 2013 Rally Mexico. But given he was nearly 40 years old when he began rallying in American domestic series (and was always fitting motorsport around his many other commitments), it would never have been fair to expect him to take on Sebastiens Loeb and Ogier or the era's Finnish stars on an equal footing.
As a hint of what he was capable of in an arena where he was at less of a disadvantage, his second place in the US-based Global Rallycross Championship was achieved ahead of ex-F1 drivers Scott Speed and Nelson Piquet Jr.
A single European Rallycross event win in 2014 aside, Block's successes generally came in the US, where he was a regular winner in domestic rally and rallycross series. He came closer than ever to finally winning America's national rally championship ARA last year before crashing out of the finale. Typically, he'd galvanised the series by bringing over a WRC-spec Hyundai for his 2022 campaign.
The onus was also on the series Block competed in to find the right ways of making themselves accessible to the audience Block brought and making that audience want more. He openly admitted that part of the original motivation behind his Gymkhana videos was trying to find ways to bring little tasters of the skills involved in rally driving to the attention of people who would never have contemplated following a three-day WRC round and had no idea of or appreciation for what it required of drivers.
There are a few 'might have been' moments from his life where motorsport could've leveraged Block's appeal and promotional skills to great effect had things fallen into place. Pirelli planned to let him loose in the 2009 Toyota F1 car it used for tyre testing early in its time as control supplier, but his legs were too long for the cockpit.
He pursued the possibility of getting Kimi Raikkonen as his team-mate for a full-time 2011 WRC campaign but wasn't able to complete the deal. The possibilities of that partnership – both an odd couple and absolutely on the same wavelength – would've been YouTube gold.
Block's videos were always imbued with wit, mischief and a clear love for motorsport and huge respect for its greatest protagonists – themes that ran through all his creative work and his own competition exploits. His job title at the Hoonigan Industries brand that he established to cover all his antics in the 2010s – Head Hoonigan in Charge – spoke volumes.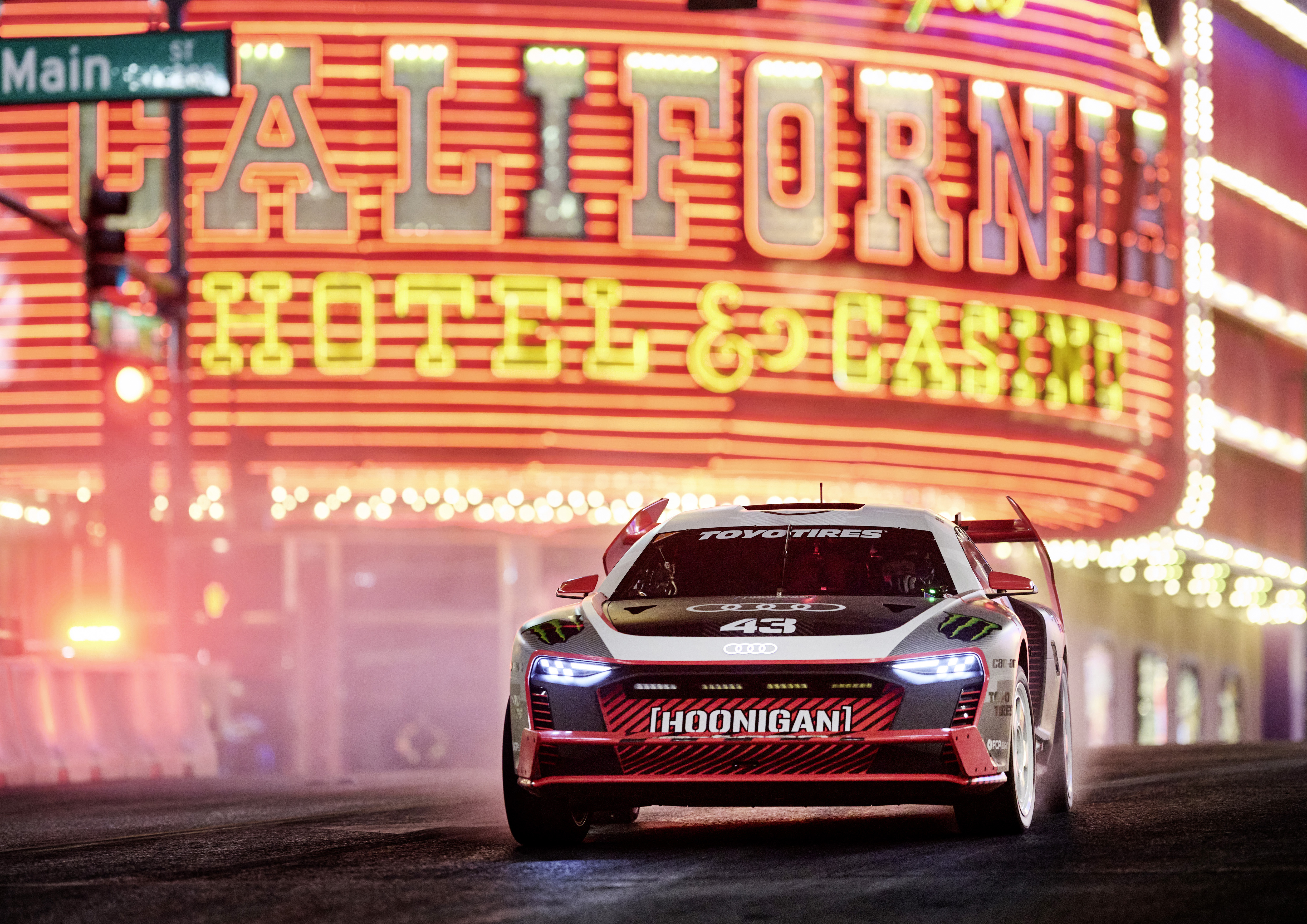 The S1 Hoonitron (pictured above) created to kick off his recent partnership with Audi was an electrified love letter to Audi's iconic 1980s WRC Quattros. His final WRC appearance in Mexico in 2020 was in his own enhanced version of that 1990s classic the Ford Escort Cosworth – and his car got more attention and affection than any of the current-spec frontrunners.
He was also a progressive presence in a motorsport scene that needs more environmental awareness and gender diversity. His Audi deal was all about pushing boundaries with electric cars, and he was encouraging wife Lucy and teenage daughter Lia's own motorsport careers. This petrolhead icon was no dinosaur.
Block wasn't ever quite the golden ticket to a huge new motorsport fanbase that many in the industry hoped he might be – his greatest successes came in series just too niche for mass appeal, and he was too late a starter to be a frontrunner in top international championships. But motorsport was privileged to have him in its orbit and to benefit from the unique brand of magic he brought.