Coming into the 2023 Isle of Man TT, all the hype was directed towards two riders expected to go head-to-head in this year's expanded eight-race schedule: reigning superbike class champion Peter Hickman and third-most successful TT racer of all time Michael Dunlop.
After those eight races, in theory both were winners, taking as they did a quartet of wins apiece to completely dominate the solo classes at this year's event. But while both might have substantially expanded their own racing CVs, can we definitively split the pair and say that one had a better 2023 TT than the other?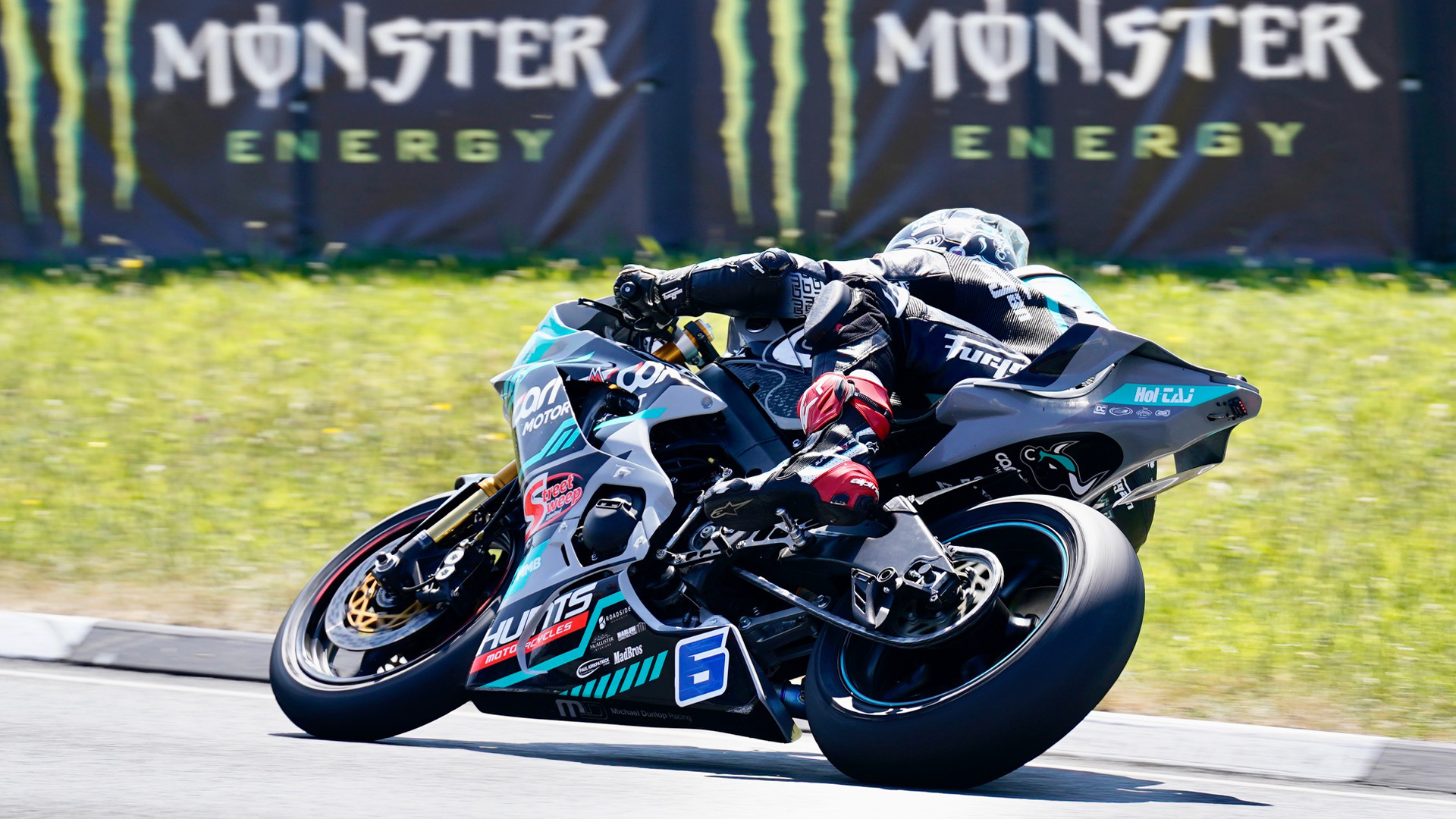 It's fair to say that the momentum of the week started in favour of Dunlop as he drew first blood in the opening race of the weekend in the supersport class. One that he's very much made his own over recent years and established himself as a specialist in, he went into it the favourite and didn't fail to deliver – even though a Hickman fightback against Dean Harrison for second augured well for a close-fought TT week.
However, it was the first superbike race that really turned the tension up a notch. Hickman, the obvious pre-race favourite despite Dunlop's record-breaking pace in practice, struggled from the off with a host of technical and set-up issues. He was shown no mercy by Northern Irishman Dunlop as he made it two wins from two, with Hickman again forced to settle for second.
Come the second block of racing, Hickman was out for some revenge and it was in the superstock class that he was finally able to get his winning underway by taking a comfortable victory against Dunlop and Harrison.
Only a few hours later, though, it was advantage Dunlop yet again as he romped to his most dominant win of the week in the supertwin class while Hickman – plagued by problems throughout practice on his new-concept Yamaha R7 – couldn't manage any better than fourth – the only race of eight where he didn't finish on the podium.
And, with supersport bikes out next again, it meant yet another chance for Dunlop to extend his own record, with TT win number 25 taking him into second place in the all-time winners' standings ahead of John McGuinness and behind only his uncle Joey – with the three remaining races giving him every chance of ending the week at the very least tied with him at the top of the table.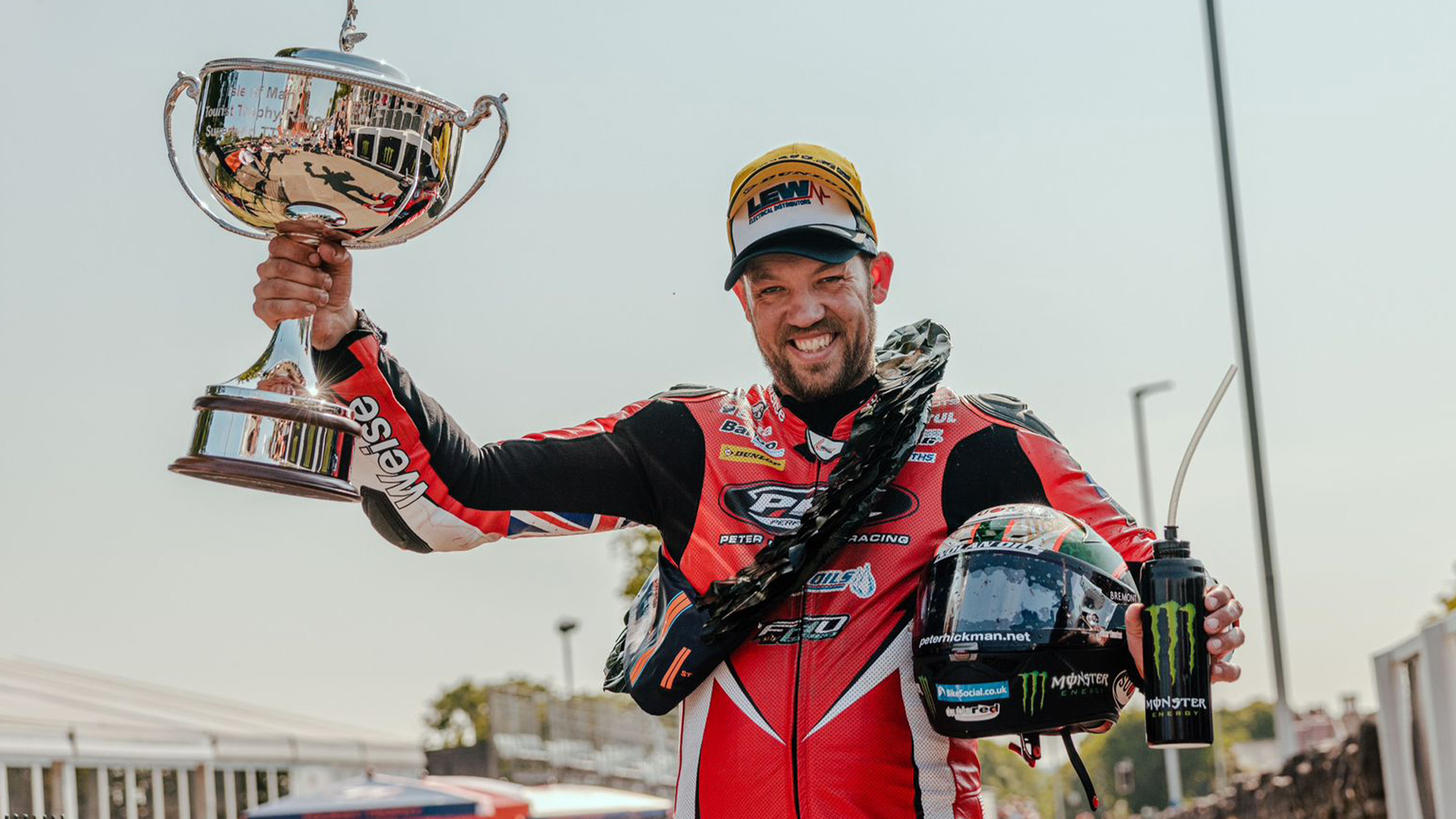 The best chance to do that wasn't going to come in the superstock class but that didn't stop Dunlop from pushing Hickman hard while trying – so hard, in fact, that the FHO Racing BMW rider obliterated his own 2018 outright lap record while trying to hold back Dunlop on the final lap of the race, in so doing taking his 11th TT win.
Instead, Dunlop's best hopes to match the outright record looked to come in the supertwin class, instead, and he didn't disappoint early on, pulling out another significant lead. However, this time it wasn't to be, with an unexpected mechanical problem leaving him spectating on the mountain. And with other contenders such as Mike Brown and Dom Herbertson also getting caught out with technical issues, it was left to Hickman to take his third win of the week instead.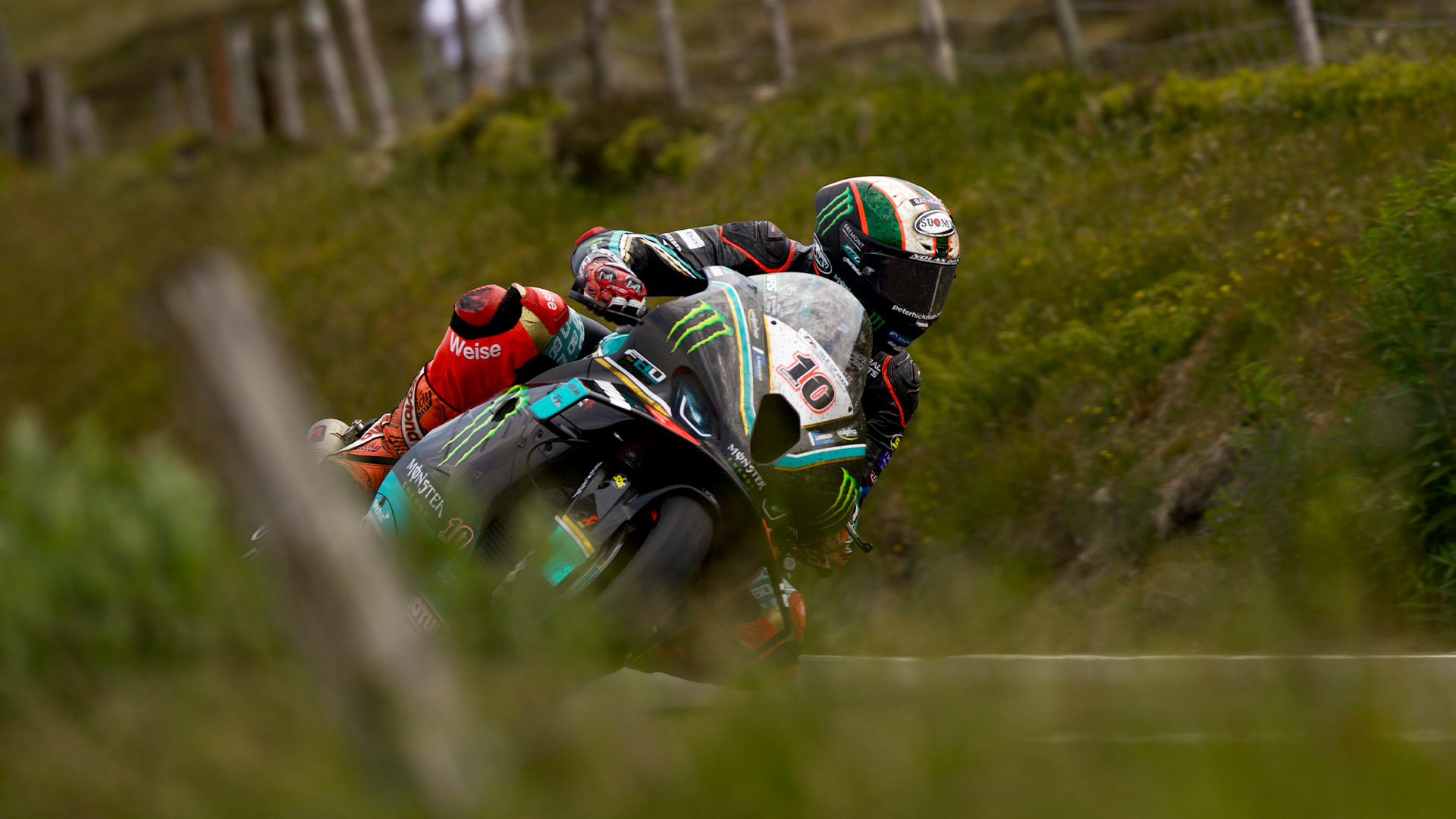 That meant, in some regards, that the pairing of Dunlop and Hickman went into the Senior TT with everything to play for. One with a chance to make history, the other keen to make amends for the opening race and cement his place as the current master of the TT. In theory it had all the makings of an incredible finale.
In the end, though, while it didn't exactly end up dull, it was apparent from the flag-dropping that Hickman had something else and that Dunlop was missing some of his pace from earlier in the week. Not just unable to match Hickman, who in the end cruised home, but also beaten for the first time all week by Harrison as well, Dunlop (pictured below celebrating his second supersport win) was instead forced to settle for third to round out what is still very much an exceptional week of results.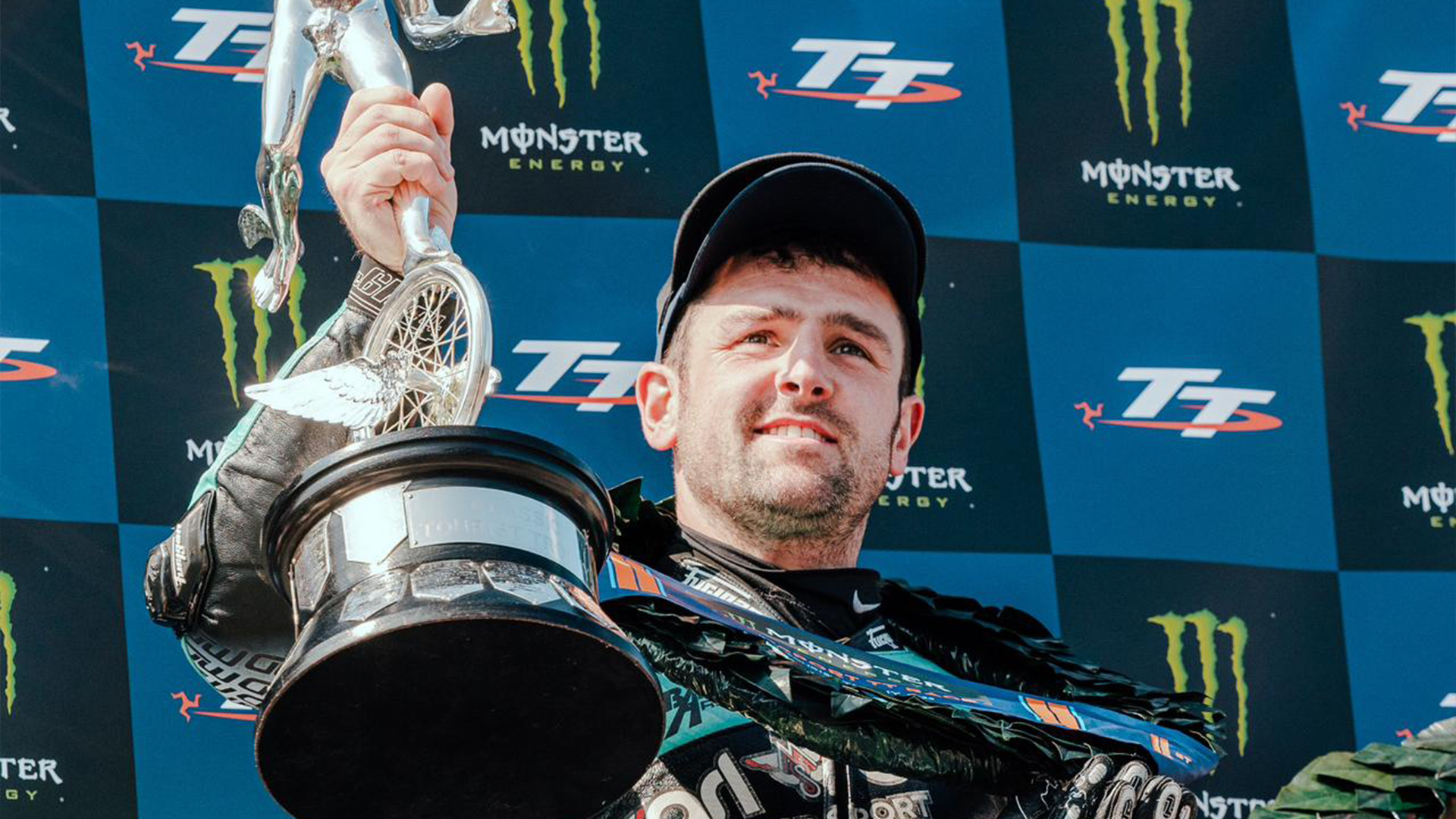 And while it's hard not to argue that Hickman will be leaving the TT the happier of the pair thanks to his new lap record and his four wins, perhaps the best thing about the duo being neck and neck is the anticipation that it's already built for the 2024 edition.
Both have unfinished business right now, and both will be back to prove their points – as Hickman aims to continue to fight to be one of all-time greats, while Dunlop heads there not just to make both TT and family history. It's just a shame that we've got to wait eleven months to see it happen.