There are, of course, many things about the Isle of Man TT that make the event completely unique.
But one of the differences that produces the most interesting and entertaining stories is what happens when riders break down while riding the 37.73-mile long circuit that alternates from Manx countryside and small villages to the suburbs of capital Douglas and the gorseland of the Snaefell mountain section of the course.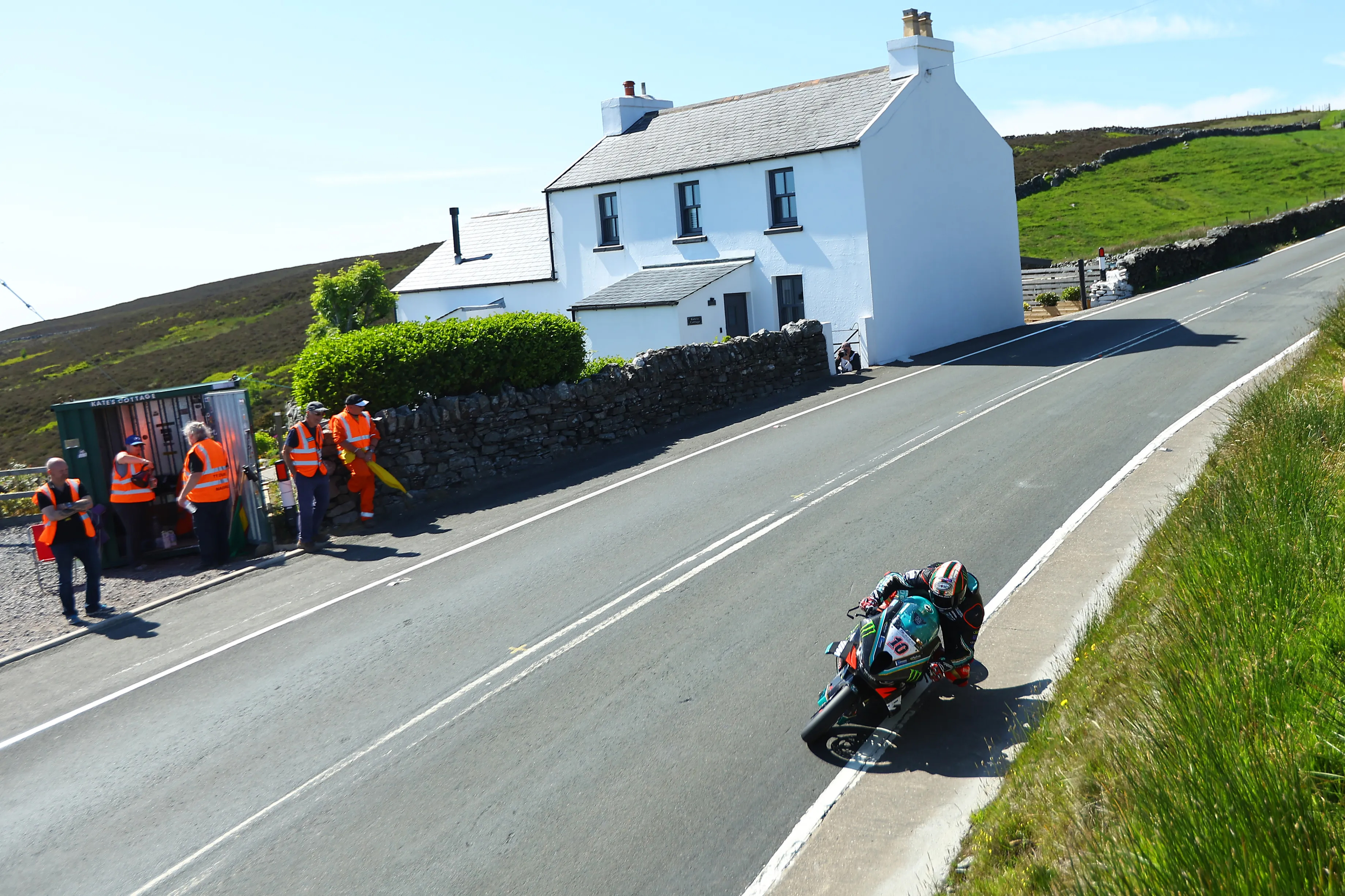 That's continued in 2023, with a number of the race's star performers forced to take extreme action to find their way back to the paddock to ensure as much track time as possible through a practice week of glorious sunshine last week.
Under a peculiarity of Manx law that dates back to the days when most riders worked out of garages at their houses and hotels rather than from the paddock area behind the TT grandstand, it remains legal for riders to take to normal roads shortly before, during and after track action starts on the main circuit. Which means that many who break down will try to stop at a point where they're able to return to the pits.
That means it's not unusual to see unlicensed superbikes and even sidecar outfits on Douglas Promenade during sessions, as they make their way back to the pits or, more normally, for riders to borrow a marshal's phone to arrange for one of their team to come and collect them in a van.
However, with riders looking to make the most of the sunshine last week and get as many laps in as possible – as well as the complication of not always being able to control where you break down – some of them were keen to utilise faster and more direct methods of returning to the paddock.
One of those was none other than reigning TT champion Peter Hickman, who had the misfortune of stopping on his supertwin machine at Greeba Bridge last Friday, an issue that has potentially left him a non-qualifier for the class after breaking down every time he tried to ride the bike in practice week.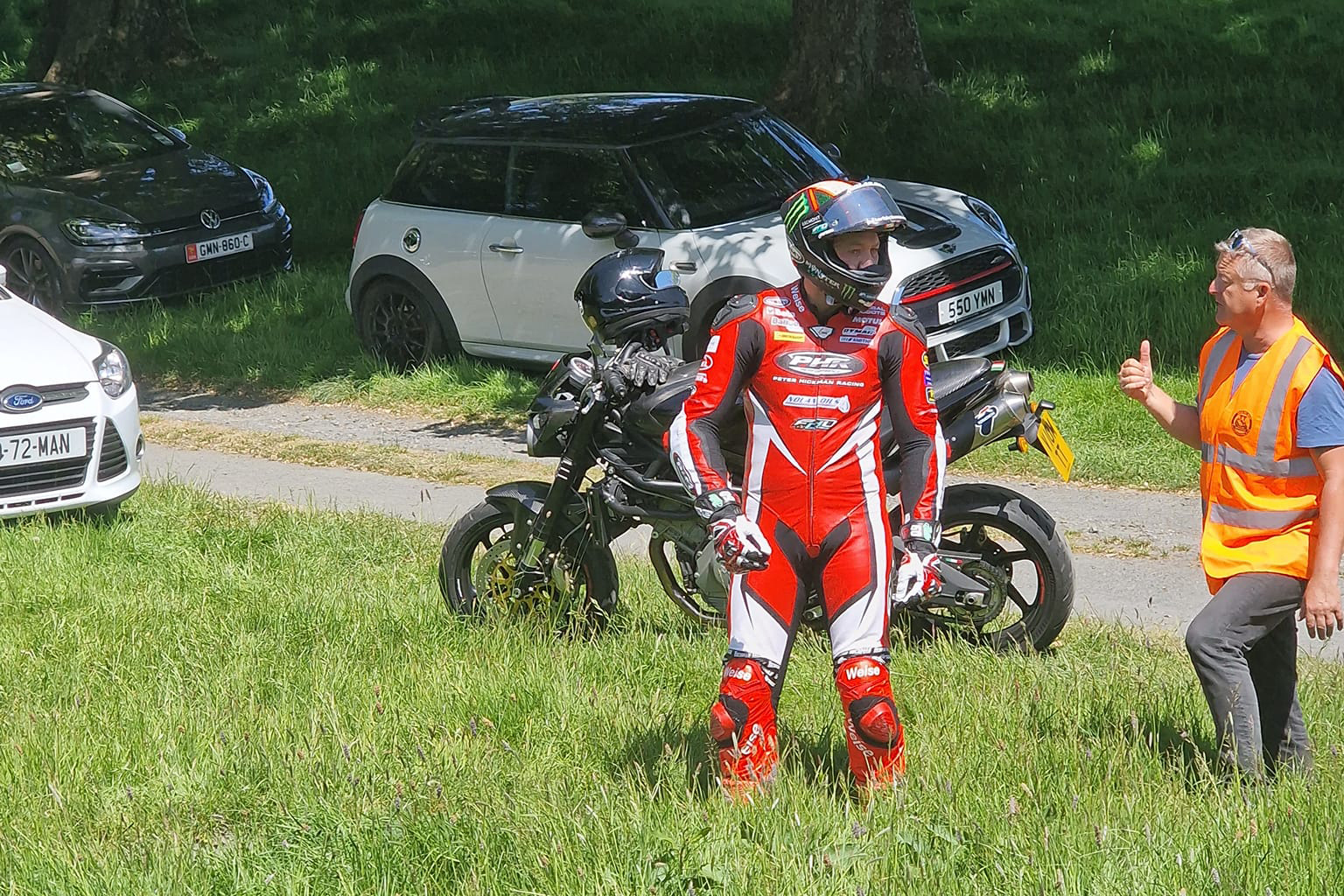 Hickman images courtesy of Craig Rogers
But, while he might not have been able to lap on the small capacity machine, the FHO Racing BMW rider still managed to return to the pits – and even to stay on brand while doing so.
"I broke down on the twin in probably one of the worst places to break down," he told The Race. "It's really difficult to get back, and I parked it on the right like an idiot too. I should have gone left, because then what I had to do was crawl under the track.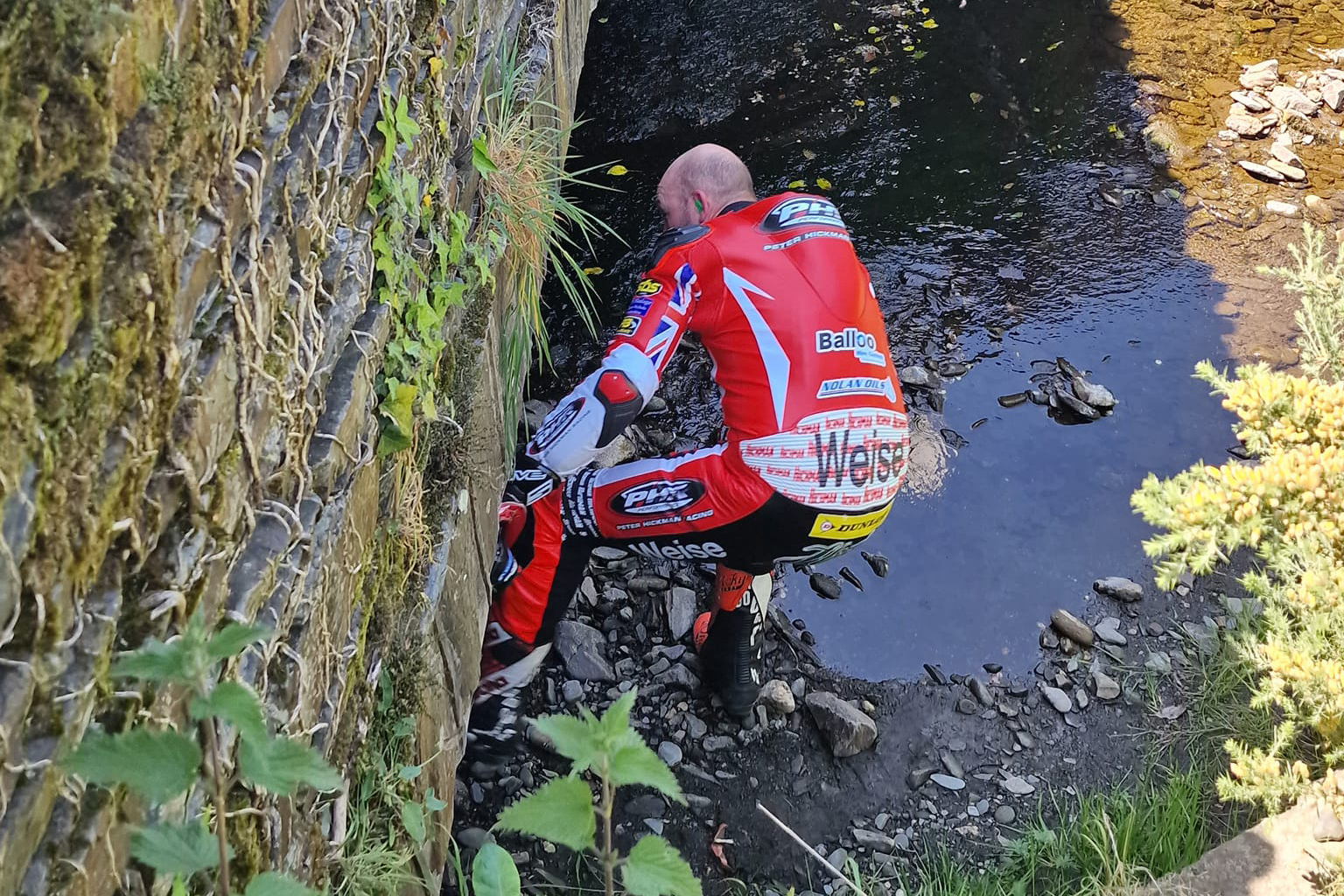 "There's a little river there, with a tiny bridge. There's only about a metre between the river and the bridge and I had to crawl through it and got soaked.
"I got out the other side and got onto the old railway line and had to walk about a mile and a half before I got to civilisation!
"I obviously knew that the track was on the right hand side, and there was a little lane so I walked up it hoping that I could find some bikers at the end of it.
"As it turned out, there was a big field there with a load of bikes parked in it, and there was a guy just about to get on his bike, just putting his helmet on. I ran over and said 'excuse me, can I borrow your bike?' It was very on brand, because it was a BMW R1200GS, he said 'no problem at all, crack on!'"
It's not the most unusual form of returning to the paddock of the past week, though, with that honour (at least so far!) going to Northern Irish racer Paul Jordan, who ended up returning to the paddock not on a motorbike but instead on the island's historic Snaefell Mountain Railway!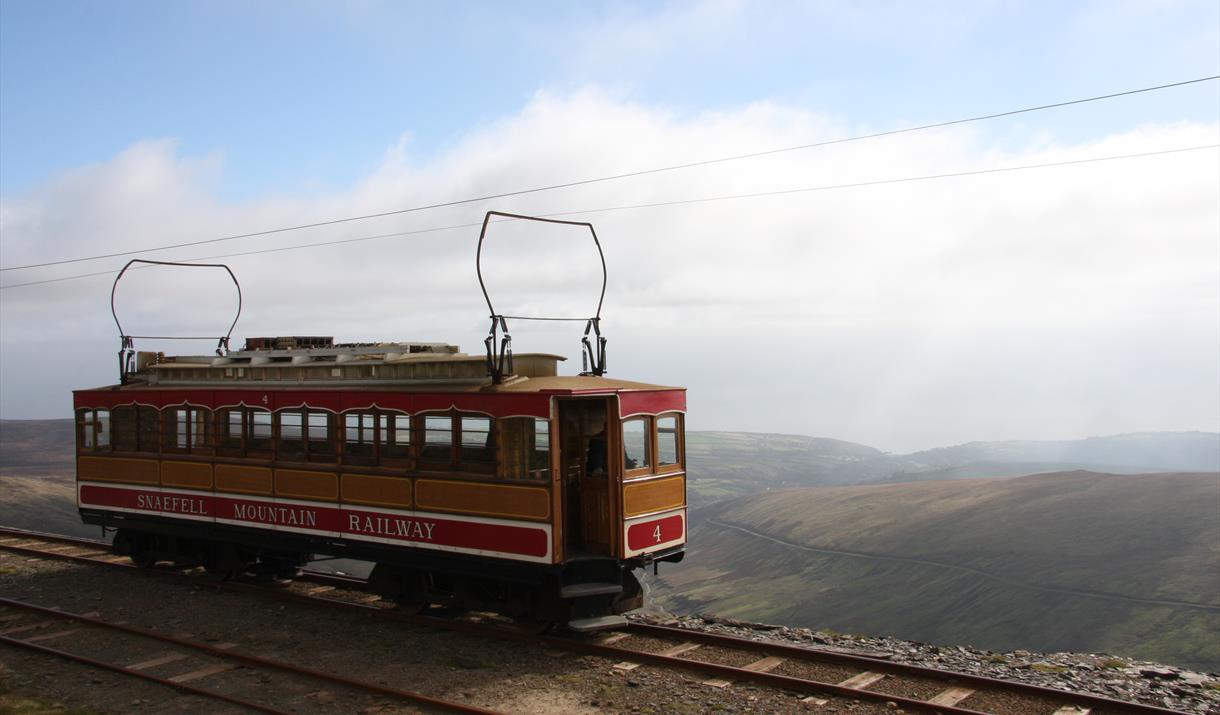 Already forced into an adventurous return earlier in the week after breaking down at Crosby and borrowing a fan's enduro bike to return to the pits only to be stopped briefly for questioning by the Manx police, he stopped on Friday on the mountain section of the course and was forced to run over a mile through the gorse that covers the moorland alongside the track.
Eventually making it to the Bungalow, where the railway line terminates, he was able to then use the line (which predates the 116-year-old TT and first opened back in 1895) to return to near the paddock and meet one of his mechanics – at least eventually!
"I blew up coming out of the Mountain Mile, those three left hand corners, and stopped at Casey's," the past podium finisher told The Race.
"I asked the marshals how to get back, and there were boys on enduro bikes opposite me, but unfortunately you can't cross the road.
"I had to make a quick decision about what I was going to do, so I just started running from there to the Bungalow. As I approached it, there was a tram just leaving, and I was whistling and screaming at them like something not wise – and the people on the tram just started waving back at me!
"I got to the ticket seller and asked if there was any chance of stopping them, but he told me that no one is allowed to run down the tram lines! I had to wait 20 minutes and get the next tram down, jump off it and onto an enduro bike, and ride back to the pits.
"And I didn't even get back out again! I missed the cut-off by one minute! I got back, had the bike sitting ready to go and everything, and I couldn't get out! But it is what it is."