The incredible first MotoGP podium for Avintia's Enea Bastianini at last Sunday's San Marino Grand Prix has potentially put Ducati in a tricky position for 2022.
Reigning Moto2 champion Bastianini is set to be the only non-rookie of its eight-strong 2022 line-up who won't receive the latest factory machine next year.
And that's a circumstance that's not going to change regardless of Bastianini's performances between now and the end of the season, given the commitments already made elsewhere by Ducati and its physical inability to provide more than the already-contracted five factory bikes for 2022.
Of those five machines, two will go to the factory line-up of Jack Miller and Sunday's race winner Pecco Bagnaia, while another two will be given to Pramac Racing for Johann Zarco and 2021 rookie race winner Jorge Martin.
The final bike will go to Valentino Rossi's VR46 team for his half-brother Luca Marini, while the still-to-be-confirmed Marco Bezzecchi will receive a 2021 machine on the other side of that garage as he moves from Moto2 to MotoGP.
Because of Rossi's financial backing (even if that is still somewhat up in the air), Marini's status as riding with a factory-spec Ducati is already set in stone, with his 2022-model bike confirmed in the initial announcement last month of the two parties' plans to work together.
So Bastianini's 2022 employer Gresini Racing – splitting from Aprilia after seven seasons as its factory team partner – will receive two identical Ducati machines in the same spec as Bezzecchi's; essentially, the 2021 factory bikes of Miller and Bagnaia will be wheeled over to the Gresini garage at the conclusion of the current season.
That still represents a significant upgrade for Bastianini given he's now riding a two-year-old 2019-spec machine, thanks in large part to a COVID development freeze that meant no serious changes were made to the 2020 bike ahead of the start of the current season.
And, while Bastianini won't start the season with the very latest spec, Ducati boss Paolo Ciabatti told The Race following Sunday's race that he still sees Bastianini (as well as his rookie team-mate Fabio di Giannantonio and VR46's Bezzecchi) as getting significantly upgraded machinery for 2022.
"Honestly, it's not possible," admitted the veteran team boss when asked about the chance of adding another factory bike to the order books for Bastianini.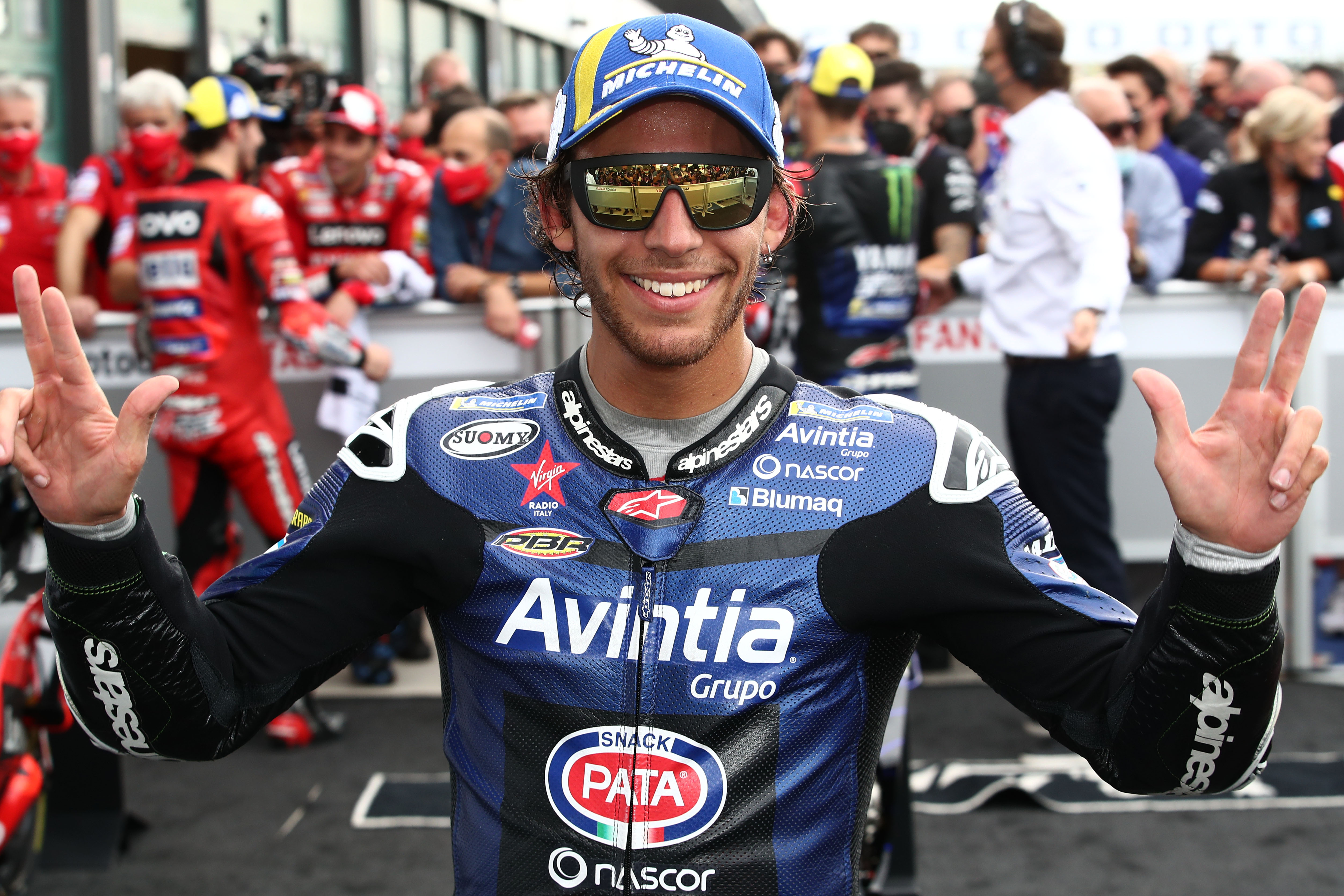 "For us to make more than five 2022 bikes is almost impossible. Not only for cost reasons but for organisational and logistical reasons. It's all new parts, and sometimes the new parts might have some reliability problems. It's just not possible.
"This year, the bike that he's using is a 2019 bike and because we could not develop any new engines from 2020 to 2021 the bike has stayed more or less the same. Let's say it's a two-year-old bike with some upgrades.
"Now, next year it'll be a very late-specification GP21, and I think that it'll be good for Enea."
While there might not be the chance to give Bastianini the latest spec of engine and chassis, that doesn't mean there won't be the opportunity for significant upgrades throughout the season should the 23-year-old continue to show such impressive form as he's demonstrated in the past two rounds of the series.
With Ducati using an evolutionary design rather than a completely new model every season, Ciabatti says here will be a certain amount of development parts that can be bolted onto the older machine – if Bastianini earns them.
"As usual," Ciabatti added, "if a rider is doing good we try to add to the bike all the features which are interchangeable from the current year and the previous year bike.
"It's better to have a 2021 bike where we know what's working and what had a problem. It's more stable as a package and less stressful for the team.
"I think that the 2021 bike next year will still be highly competitive."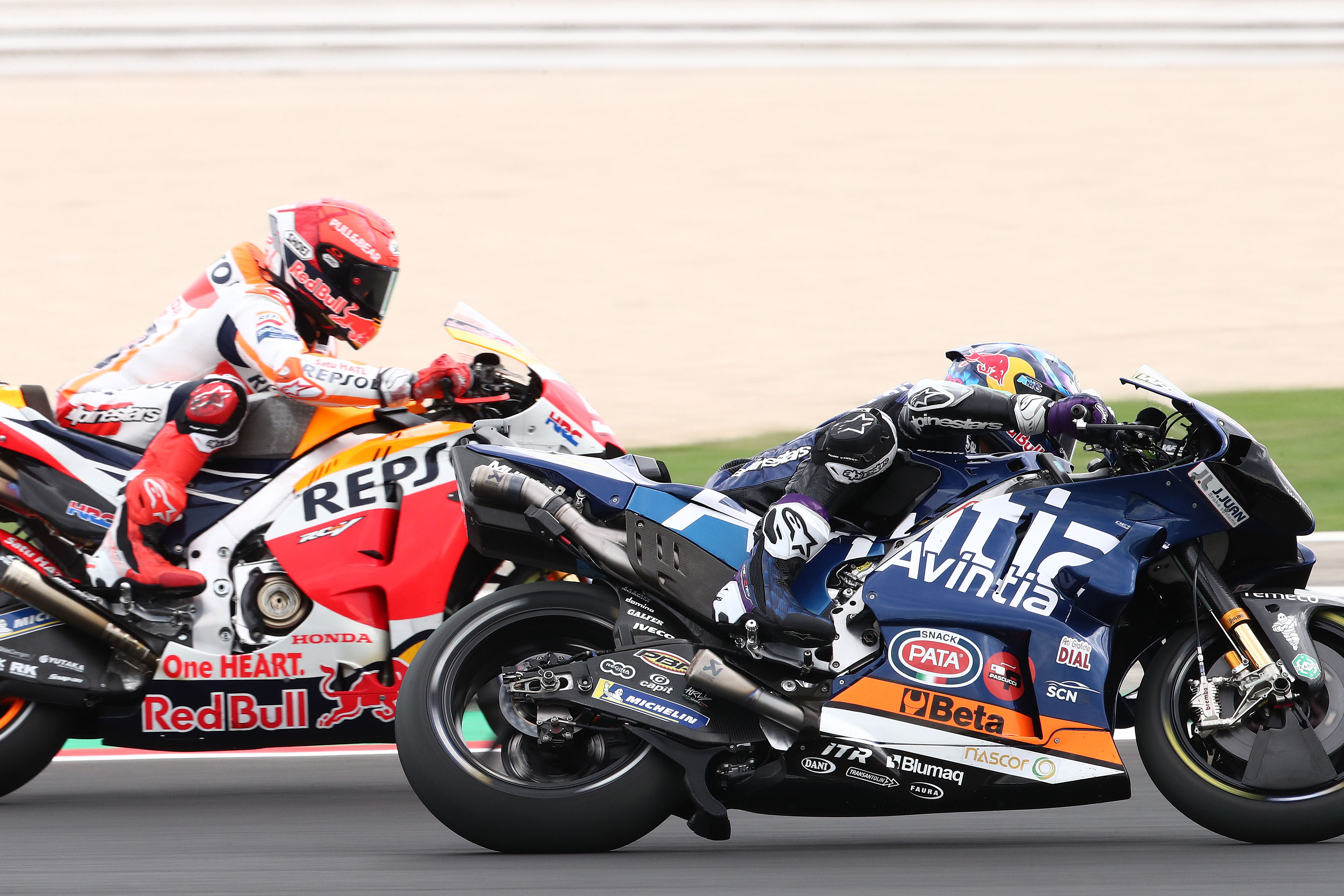 That's a strategy that has been pioneered by Ducati in particular in recent seasons, as it has changed the entire approach of MotoGP's factories to their satellite partners.
Once simply a case of handing over year-old machinery to the satellite and providing only parts to repair crash damages and not to upgrade the bikes, Ducati's decision to begin placing factory machines in the Pramac Racing garage started a revolution in manufacturer support.
For 2021, for example, it means that only the Petronas Yamaha originally ridden by Franco Morbidelli and now piloted by Andrea Dovizioso and the two Ducatis in the shared Avintia/VR46 garage rode by Bastianini and Marini are 2019 models.
Every other satellite bike on the grid (the Ducatis at Pramac, the Hondas for Alex Marquez and Taka Nakagami at LCR, the Tech3 KTMs ridden by Iker Lecuona and Danilo Petrucci, and the other Petronas Yamaha piloted by Valentino Rossi) are all the newest spec of machine.
That will largely continue into 2022, as well, with just those three Ducatis and potentially a single satellite Yamaha in year-old spec and everyone else on new bikes.
It's worth noting, though, that older machinery isn't necessarily a huge disadvantage. Bastianini's podium at Misano completed a set by ensuring that every single one of the eight specs of bikes provided by six manufacturers in 2021 has now finished on the podium.