Over the modern history of MotoGP, dating back almost to the introduction of four-stroke bikes for the 2002 season, Pramac Racing has been one of the most loyal stalwarts.
It's fielded a team in every season bar one since then – yet somehow waited 18 long seasons to achieve what Jorge Martin finally did in Sunday's Styrian Grand Prix: a first victory.
It's not the first time that it's come close to taking premier class success; in fact, there's perhaps no satellite team that's come closer without succeeding on a more regular basis.
Riders like Makoto Tamada, Jack Miller, Andrea Iannone (pictured leading at Valencia in 2014), Pecco Bagnaia and Danilo Petrucci have all come close to achieving the feat in past years – yet it's always ended in the bittersweet heartbreak of runner-up spot at best for Francesco Guidotti's team.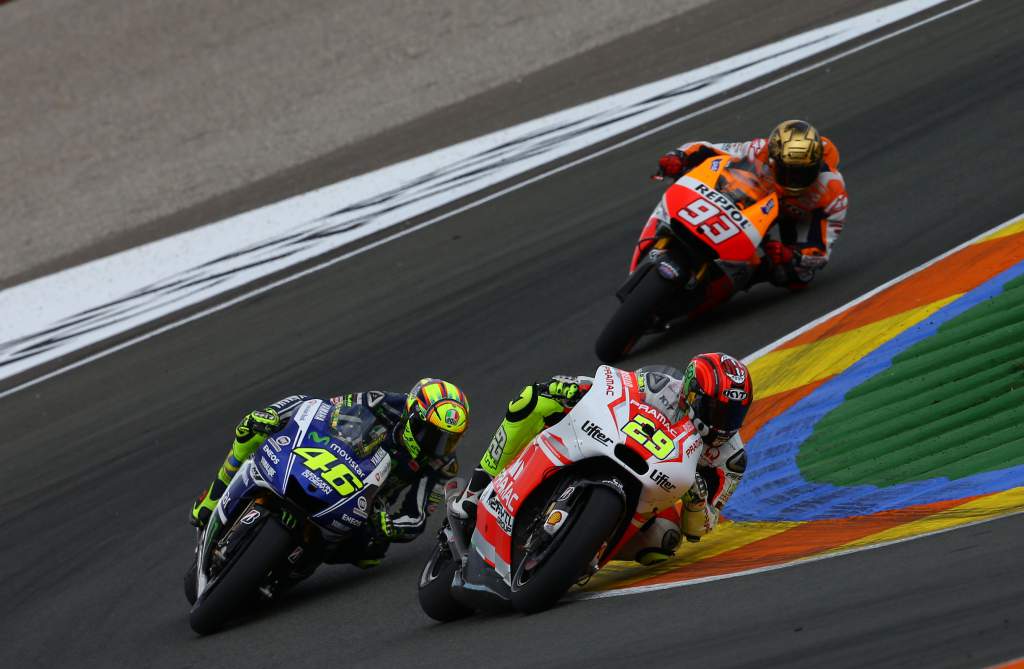 In 2021, it's come even closer than ever before thanks to new signing Johann Zarco.
The Frenchman has been four times a runner-up this year and currently sits second in the championship – but a win has still eluded him, and Pramac until Austria.
Even the exceptional Doha Grand Prix, the second race of the year, wasn't enough to secure that top step, despite Zarco and Martin coming home in very impressive second and third places and Martin having led most of the race from pole in only his second MotoGP start.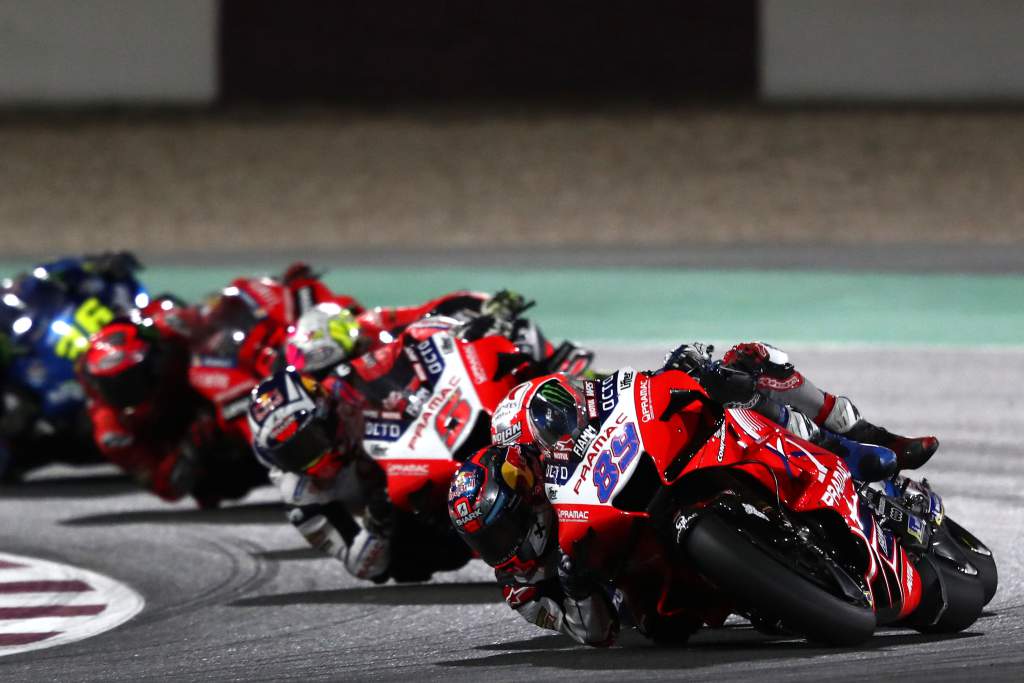 So what has changed to finally open the door to success for perhaps MotoGP's least fortunate team?
Arguably, it's not anything to do with the field that it's up against, considering that we are very much in an age of satellite success.
2016 proved that, when satellite Hondas took three victories via Miller and Cal Crutchlow, then with Marc VDS and LCR respectively.
2020 was an even clearer indication, with Petronas Yamaha the most successful team in the series as Fabio Quartararo and Franco Morbidelli shared six victories and KTM became the latest manufacturer to win with a satellite team, with two successes for Miguel Oliveira at Tech3.
And in fact, the entire satellite team model that MotoGP has moved to in recent years is entirely of Ducati's invention, designed specifically to incorporate Pramac Racing into its structure.
As recently as a few years ago, satellite teams were mere customers, sold last year's old factory bikes and left to their own devices. That's how Pramac spent the first half of its existence, scrapping for minor points.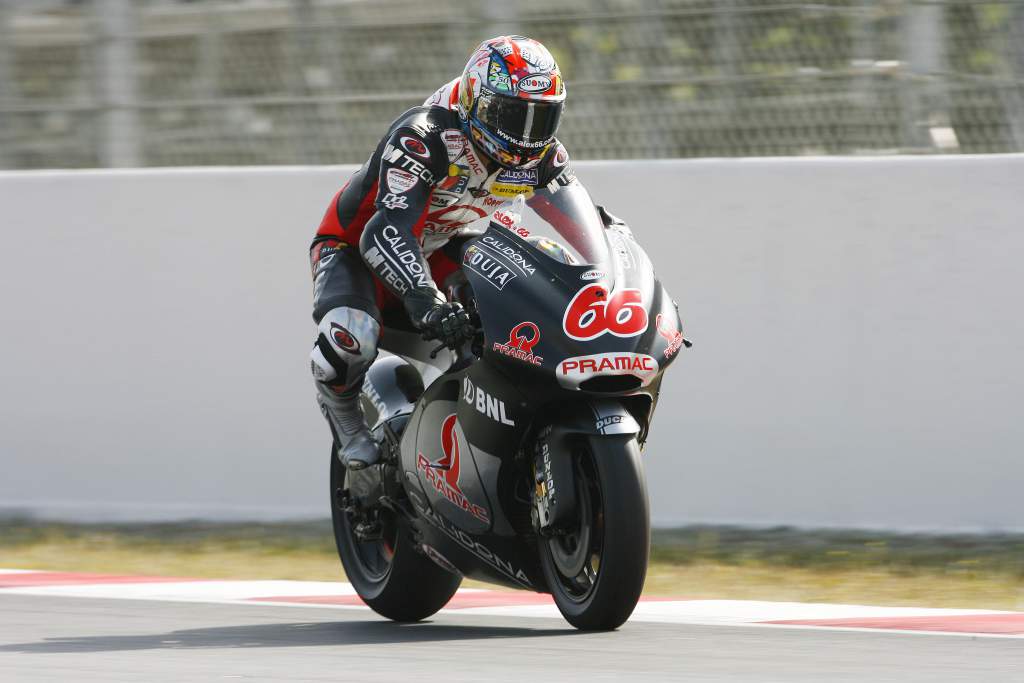 Ducati changed all that when it started to supply Pramac with full-factory equipment in 2014, realising it they could use the Italian team as an additional data collector on track if it was on the same spec as its number one team.
That started out as a deal for just one of Pramac's two bikes and was dependent on Pramac having a rider Ducati was interested in for the future, but it has now morphed into a bigger and more permanent operation, with both Martin and Zarco on 2021 machines.
In fact, the promise of the latest machinery for his MotoGP move was what helped to lure Martin from KTM to the Ducati fold in the first place.
So if the issue hasn't been competitive bikes or the lack of opportunity to win for Pramac Racing in the past, what is it that has finally changed its fortunes and led it to the top step of the podium after a two-decade-long wait?
Well, more than anything, it's talent, specifically in the shape of Martin (although to a lesser extent there's also Zarco to consider).
Much has been written since Sunday's win of the expectations placed on the 23-year-old for some years now. He's always been expected to be among the next generation of stars, and he demonstrated in fine form why that's the case at the Red Bull Ring.
Cool, calm and collected both during the race and afterwards, he even admitted that while injured earlier this year he specifically targeted Austria for success; a pretty impressive feat for a class rookie who's still learning his way around a MotoGP bike after only six races.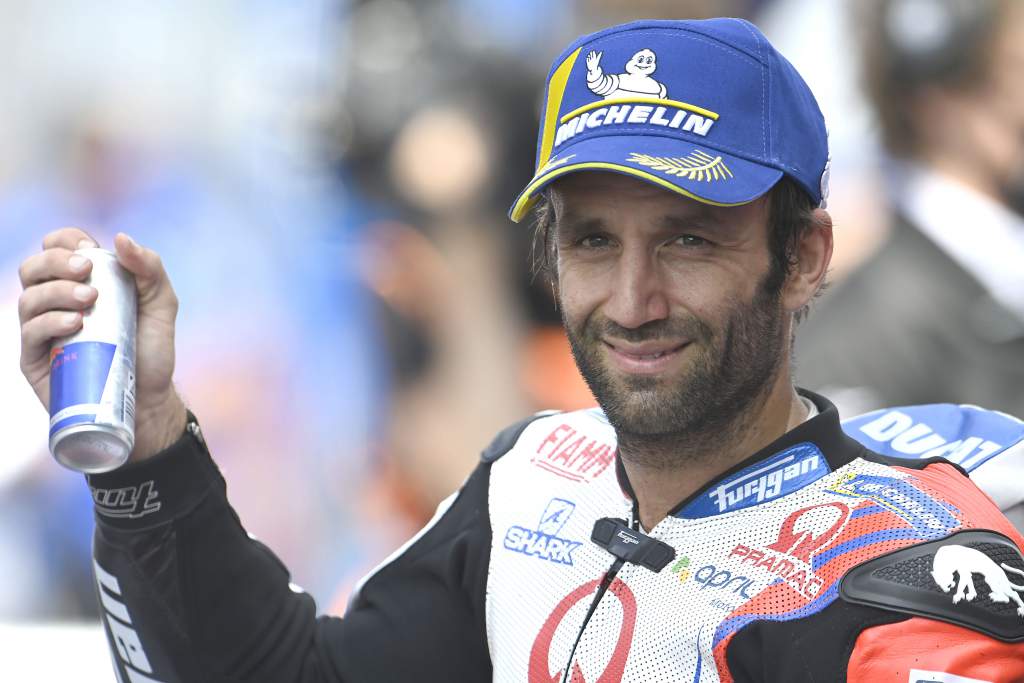 Zarco too, of course, has played a role by being the perfect opposite number to Martin. He's older, wiser and far more experienced, and it seems that the two have clicked well together and there's no shortage of data and idea sharing within the box. Essentially, the Frenchman is playing the role he was hired to do, and playing it well.
And while Martin might be the star of the moment, there's a feeling in the air that Zarco's time to shine is still to come this year.
He's been close on multiple occasions, and really it's been him who was tipped to take Pramac's first win.
That opportunity might well still come for Zarco before the season is out, potentially opening the floodgates and meaning that 2021 could be the year that makes up for all that prior heartache for Pramac Racing.