If there's one person in MotoGP who has perhaps lost out more than anyone else as the coronavirus pandemic brings racing to a halt, it might be Maverick Vinales.
The Yamaha man was set for a strong 2020 after reinventing himself on a brand new M1 bike ahead of the start of the season, but the opportunity to show his potential has since ground to a halt.
Going into his fourth season with the factory Monster Energy Yamaha team, things nonetheless felt different for the 25-year-old in 2020. The hard work put in by Yamaha over the past eighteen months trapped in the doldrums was apparent throughout pre-season testing, and it looked like the bike was back to winning ways.
But more important was a whole new approach from Vinales. More mature, more confident in his own abilities and seemingly more assertive in his role as the team's number one rider despite sitting alongside Valentino Rossi in the factory garage, he seemed to have put the demons of past seasons behind him.
That's an assessment he agrees with. Spending much of the 2019-2020 winter break concentrating not just on physical fitness but on mental preparation as Yamaha's engineers worked on his feedback from last year, he is confident that they've made a significant step in the right direction.
"If you don't make changes then you can't expect things to change, and the results I was getting weren't the correct ones," he told The Race in a video call from his home in Andorra. "I think we're able to make better results and to be consistently on the podium; that's our place with the bike that we've got. There was no reason to keep doing the same thing race after race.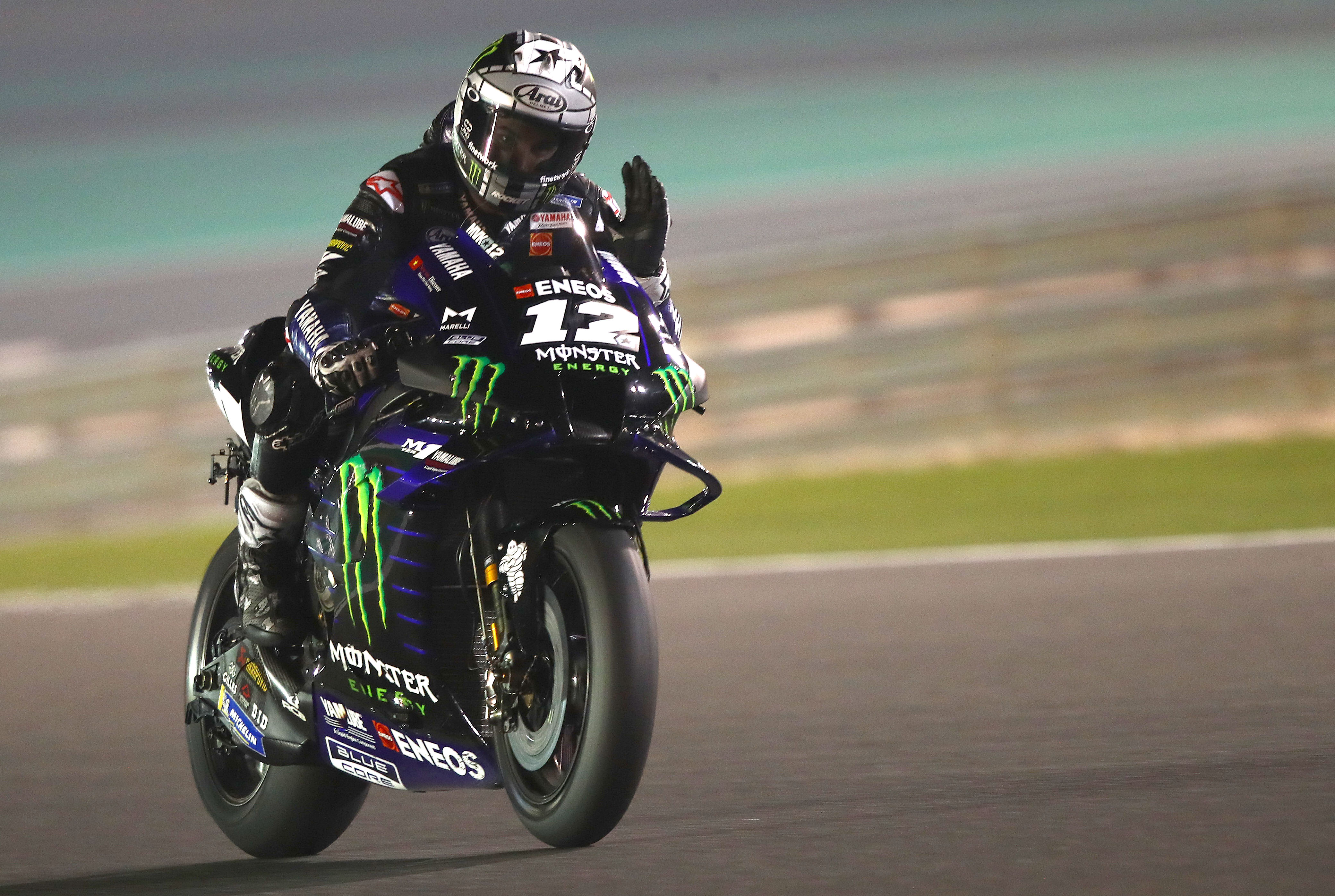 "I spoke with the team, we started to change a few things, and I worked on my mindset. In the second part of the season, we won a lot of consistency and we were able to fight at the front and arrive close to the podium. The most important part was to improve the start and I think Yamaha has done a good job there this winter. The most important thing this year will be to arrive at the first corner in first or second.
"It makes the waiting worse in one way knowing that the bike is good and that we're able to be fast and consistent again. But in another way, it gives Yamaha more room to work and I've been talking a lot to the team. We have to take the maximum benefit from these two situations together.
"I'm calm right now because I know the bike has made a big improvement but I feel like we've still got a lot of room to get even better. That's the most important point. We've done our homework in the right way, so I don't mind waiting to prove it on a race day."
So where has that major improvement come from? In part, Vinales believes that taking a more assertive role within the team has helped to drive them forward as he directs more and more of the development process.
Reliably fast in testing in past years as he smashed out one-lap pace but unable to convert it to race pace, with a newfound maturity has come a willingness to put aside instant gratification for longer-term rewards – and with that change in his thinking has come an equal reaction from within Yamaha.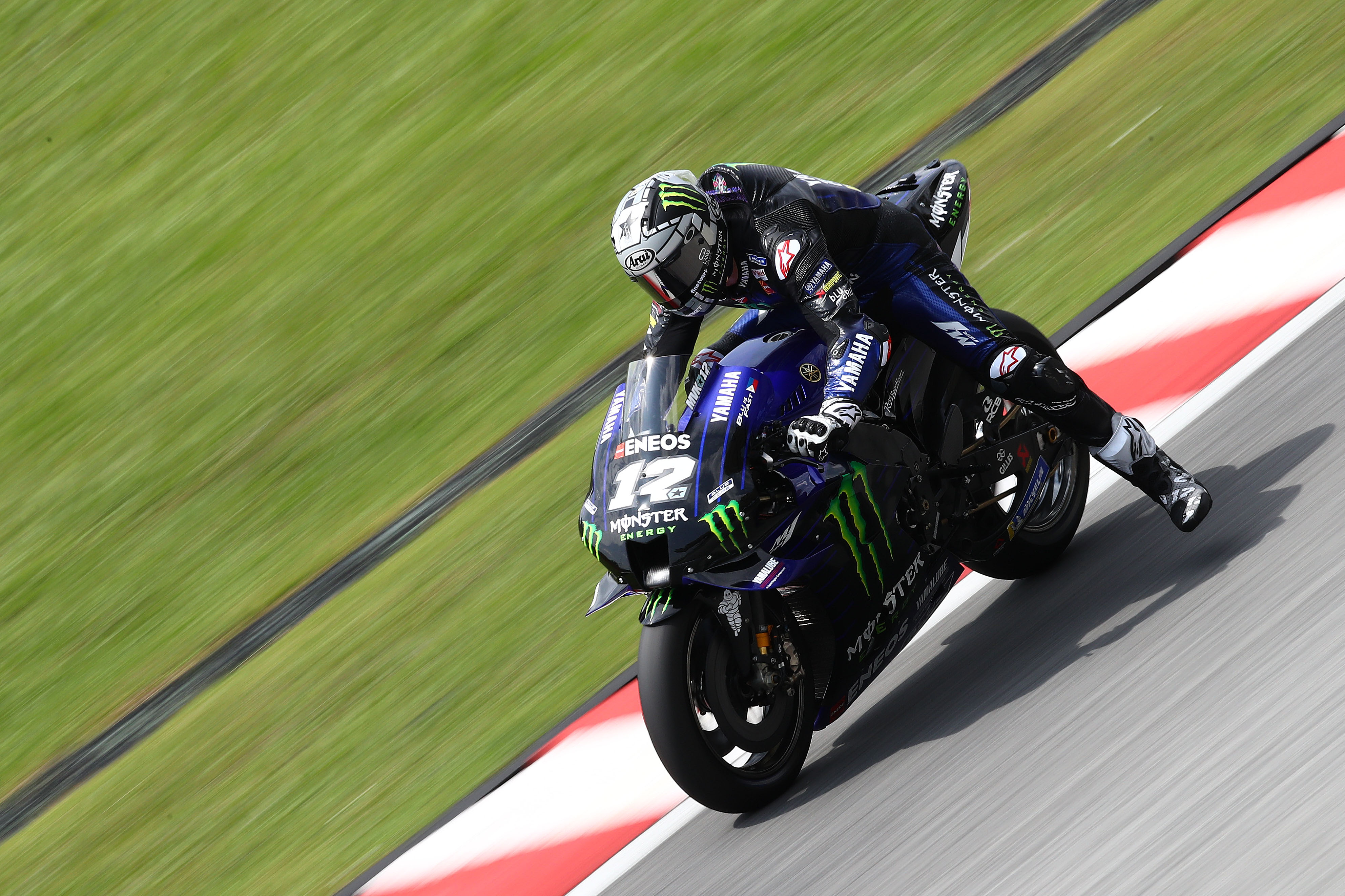 "There has been a total change in how Yamaha thinks. Since the middle of last season, everything started to change, even though things had already changed quite a bit for 2019. The thing is going well now; we're taking the benefits, we're working well to understand which components are giving us a benefit. But racing is racing, and we have to prove it on a race weekend.
"This season is totally different from a normal year, and I need to face it and next year from a new way. Right now I feel like I am a really strong point inside Yamaha, and I need to keep it this way. This year, we know that we're going to have to take a lot of risks because we have to be ready on the very first day. It'll be many months since we've been on the bikes and we'll have to adapt quickly again."
The new 2020 bike seems to be a better all-round package, working to fix many of Yamaha's woes from past seasons with improved consistency, better tyre life management and faster top speed and acceleration.k at the times after every race I saw that if I had started at the front, then the chance to win the race was there. I always managed to close the gap to the top guys.
"It was my number one question to Yamaha and it was my number one homework
But while there are key improvements in all those areas, it's one in particular that Vinales says will make all the difference when the lights go out for the first time – the starts.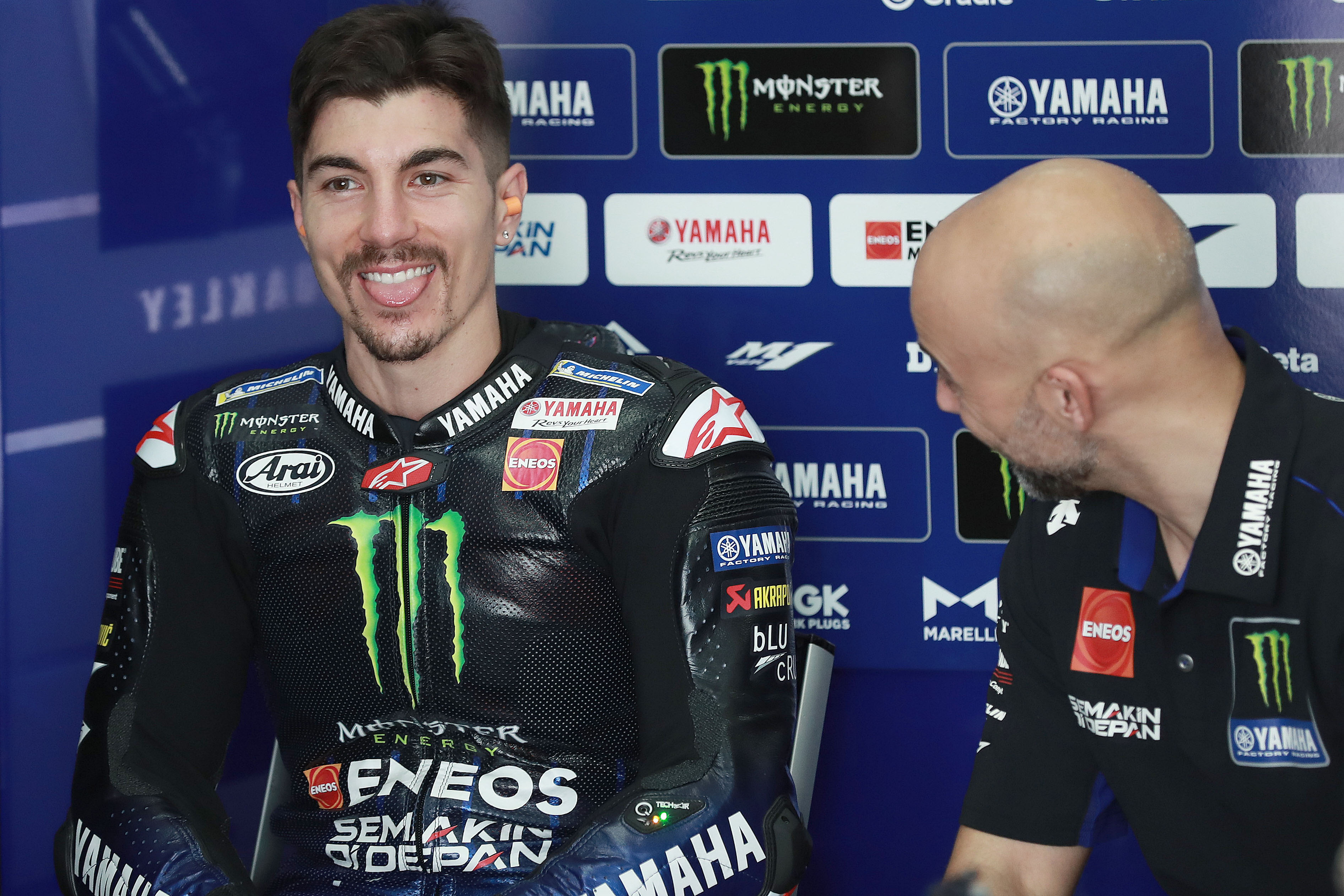 "There seems to be a big improvement, not only on the start but later on too. When the wheelies start to come, you can still use a lot of power. I've changed how I do it and I push more now too because when I loo item this winter. If we can't improve the start then we couldn't achieve the results that we knew were there. It was the number one obstacle last year; many races I started normally, was seventh or eighth, then ended it in second or third.
"If I was at the front from the start then maybe I could have pulled a gap. It's quite difficult to accept that we had this issue, but we needed to be patient to improve it."
In fact, so strong was the complete package after November's pre-season tests that Vinales had no problem putting pen to paper to remain with the team for another two seasons before 2020 testing even started.
Signing up stay until at least 2022 and set to be joined by rookie sensation Fabio Quartararo next year, Vinales argued that after all the hard work, it was the only sensible move to make.
"For myself, the most important thing in signing again was to create my own team. I have the people I want around me, and that takes a lot of weight off your shoulders. The Yamaha has improved a lot and the team have woken up and worked in a great way. But my weight inside Yamaha has increased so much.
"There was no reason to move on. I don't know if I would have that same feeling in 2020 if I had left, either, because it's my fourth year with the team and we need to accomplish the objectives that we set out when I signed for this factory. I don't know if leaving would have been the right direction, so I was able to choose my own team and to give myself the opportunity to fight in every race.
"For sure we had other proposals, but talking about that now makes no sense. Finally, we've signed with Yamaha and now we can concentrate on the future. We've got three more years to improve and to concentrate on achieving our objectives."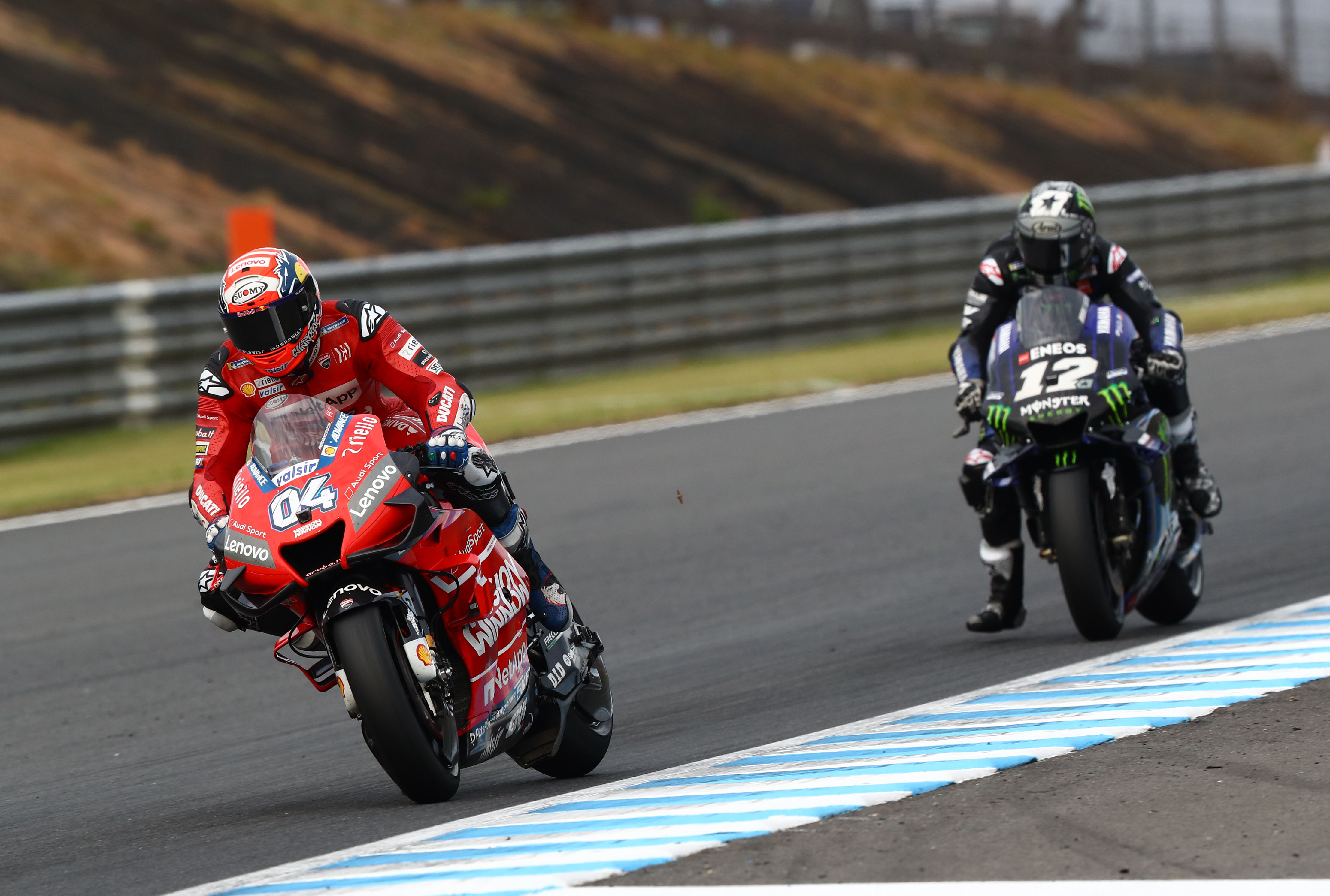 He says he's looking forward to working with the young Frenchman, who is one of his Andorran neighbours, too. With them being friends and occasional training partners, Vinales knows he can learn from Quartararo's impressive 2019 performances – even if he also expects him to have a tougher time at the factory team.
"Fabio is a great rider, and I'm really excited to work with him. I want to see the way he works because that's always important in understanding your rivals. We always look at every rider, inside Yamaha and outside, but especially Fabio last year.
"He didn't touch the bike so much all year and understood it a lot by the end of the year, but the problem in the factory is that you have to try many things in a weekend. It's a big issue because in some races I only managed a few laps with my basic set up then had to race it. It's always complicated!"
When he'll get the chance to get the 2020 season underway and unleash some of that Yamaha potential remains to be seen, however. With rumours of a July restart circulating, Vinales admitted that right now he's still enjoying a slower pace of life before things ramp up again.
"For sure I'm not doing the things I like to do every day, because I love being on a bike and competing for the championship. But I have to say that it's been nice to have some time at home and to do the things I like, especially being able to organise the stuff that normally the tight schedule means I'm not able to.
"I'm at home right now, training as much as I can and playing a lot of video games too. I'm cycling indoors and doing some indoor fitness; I've got some weights at home and enough to keep me entertained.
"Right now we're in an uncertain moment; we don't know when we're going to start again. That means we're training just to maintain the form and to keep good physical condition. I don't have a plan yet; I'll wait until we know when the first race is before making one."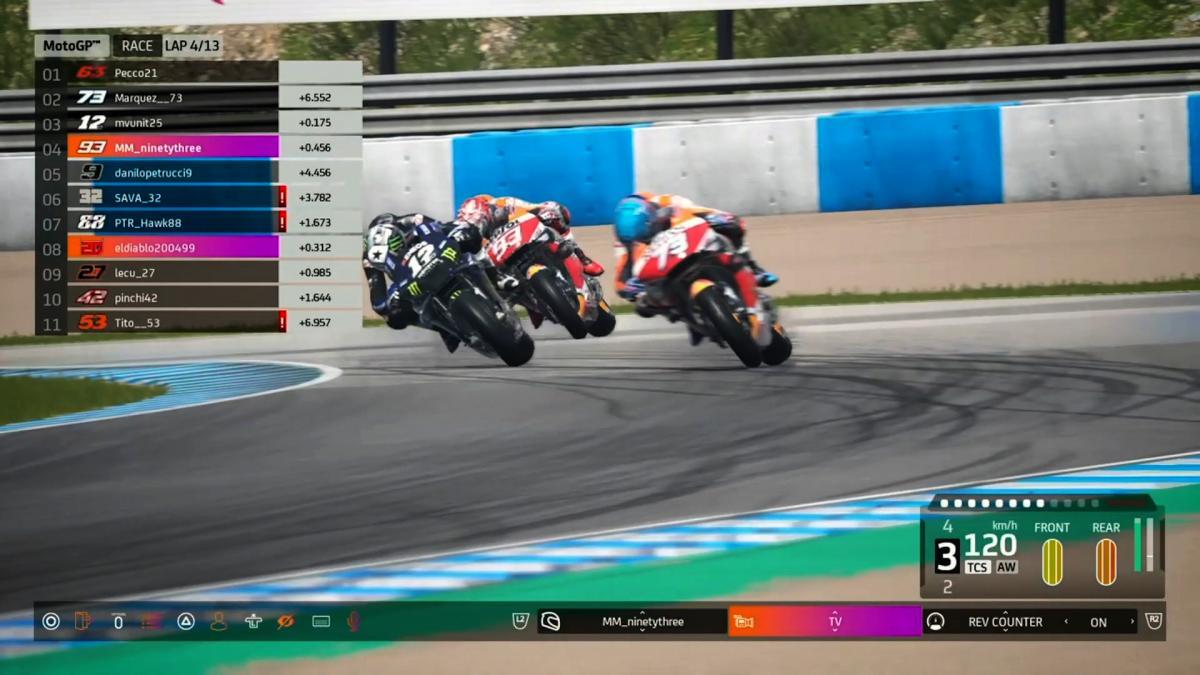 In the meantime, he's having to settle for a very different kind of racing, as one of the keenest contenders in MotoGP's esport races. A winner for the first time in Sunday's virtual Spanish Grand Prix and joint championship leader, Vinales says that the experience, while very different from what he usually races, has been a lot of fun.
"The esport racing has been fantastic; we've had a lot of fun and I've really enjoyed racing against the other riders. You can feel the atmosphere between everyone; for sure it's a game, but it's also a competition.
"It's a little bit different from when we normally put the visor down! But I hope that the people at home enjoy being able to see us doing some sort of racing."