Suzuki MotoGP racer Joan Mir will remain with the squad for two more years, having signed an extension to his deal before taking to the track in anger in 2020.
It means that the Hamamatsu manufacturer will retain an unchanged squad for 2021 and 2022, having already confirmed that Mir's teammate Alex Rins will remain with them.
Following on from Rins' announcement on social media two weeks ago, his team-mate followed suit on Saturday morning morning, taking to Instagram Live to announce that he would be remaining with the team.
Speaking in the announcement, Mir, who many had tipped to be a regular podium finisher in 2020, said that sticking with Suzuki was the sensible decision for him.
"I'm extremely happy to sign with Suzuki for another two years – renewing is the best thing that could happen and it's a dream come true again!" Mir said.
"It's really important for me to continue because now I have more time to learn and more time to show my potential. Two years can go by quickly, but I am ready to arrive at a higher level, and we are working every day to make that happen.
"I am also so pleased on a personal level because I have a really good team and crew around me. I really want to thank everyone at Suzuki for their confidence in me, and let's see if I can get the results that we're capable of."
And with the Spaniard unable to show his full potential in 2019 after a serious injury during testing in Brno, team boss Davide Brivio says that it was a no-brainer for the team as well to keep its young roster together.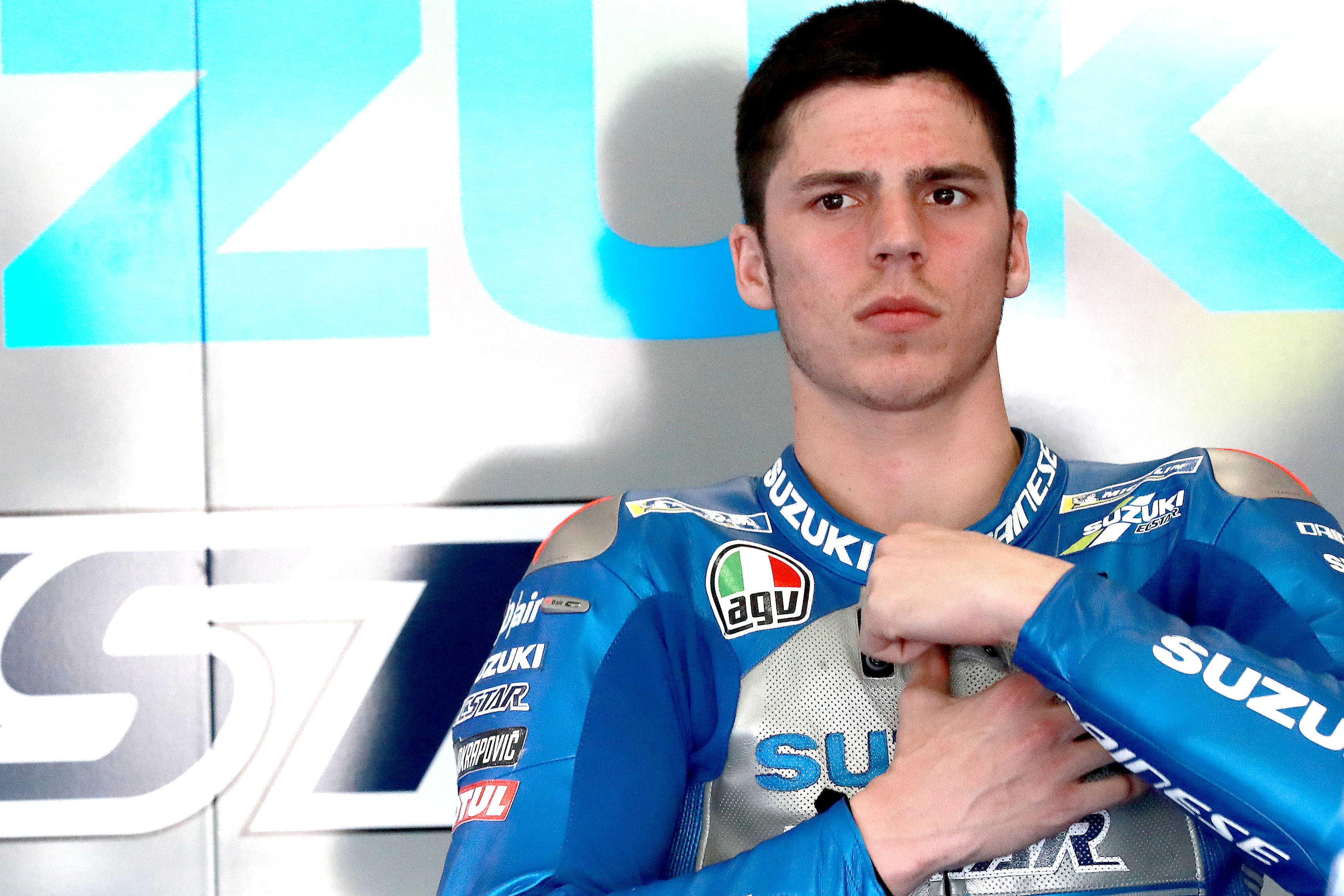 "We are very happy to have reached an agreement with Joan Mir and have him complete our line-up for the next two years," Brivio said.
"We consider Joan a very talented rider and it is important to continue together to take full advantage of the experience that we have built so far and trying to improve even more. We are also happy to have a young team with two very strong riders such as Alex and Joan, which has always been our real target. This allows us to look to the future with confidence.
"I would like to thank Joan for trusting us with his future and also the whole Suzuki Motor Corporation who supports us.
"Being able to extend the agreements with both Alex Rins and Joan Mir during such an extraordinary and strange moment in history is a sign that give us high hopes for the future, and encouragement to all the fans to look ahead with positivity and optimism, with the hope of being able to get back on track as soon as possible."
Mir joins a growing list of riders who have secured their future beyond the 2020 season, with Suzuki joining Monster Energy Yamaha (with Fabio Quartararo and Maverick Vinales) as the second squad to fully secure its line-up.
Honda has also already retained dominant champion Marc Marquez in an unprecedented four-year deal that will keep him at the team until at least 2024, while Cal Crutchlow revealed to The Race earlier this week that he is also in talks with Honda to remain as its number one satellite rider.
The latest moves make it increasingly likely that Ducati will be forced to choose from its existing riders to sort its 2021 line-up, with the Italian factory believed to have had conversations with most of the names already signed up in an effort to return to championship success.