Valentino Rossi has admitted that 2020 is unlikely to be his final year racing in MotoGP, with the coronavirus-enforced lockdown adjusting his decision on whether or not to continue after the end of this year.
The nine-time world champion was set to consider his future over the first half of the season before making a decision during the summer break on whether to continue his incredible 24-year career beyond 2020.
However, with the season on hiatus and no opportunity to judge his competitiveness, he has admitted that the situation might well force his hand and keep him on track beyond this season.
"I'm in a difficult situation," he said in a Yamaha live video interview.
"My first option is to try and continue because I have the motivation and the desire to do so.
"But it's important to understand the level of competitivity because we suffered especially in the second half of last season and I was too slow. Too many times, we were fighting outside the top five.
"In my mind, I have another year with the factory team and I need time to decide. I need five or six races to understand how things have changed, with a new crew chief especially, to see if I can be competitive.
"The problem is that with the virus we can't race, so I think I'm going to have to decide before racing. In the most optimistic circumstance, we can race in the second half of the season, in August or September.
"I have to make my decision before that, and I want to continue. But I'm going to have to make the decision without racing. It's not the best way to stop, because we might not even race at all. So maybe it's fairer to make another championship and continue in 2021."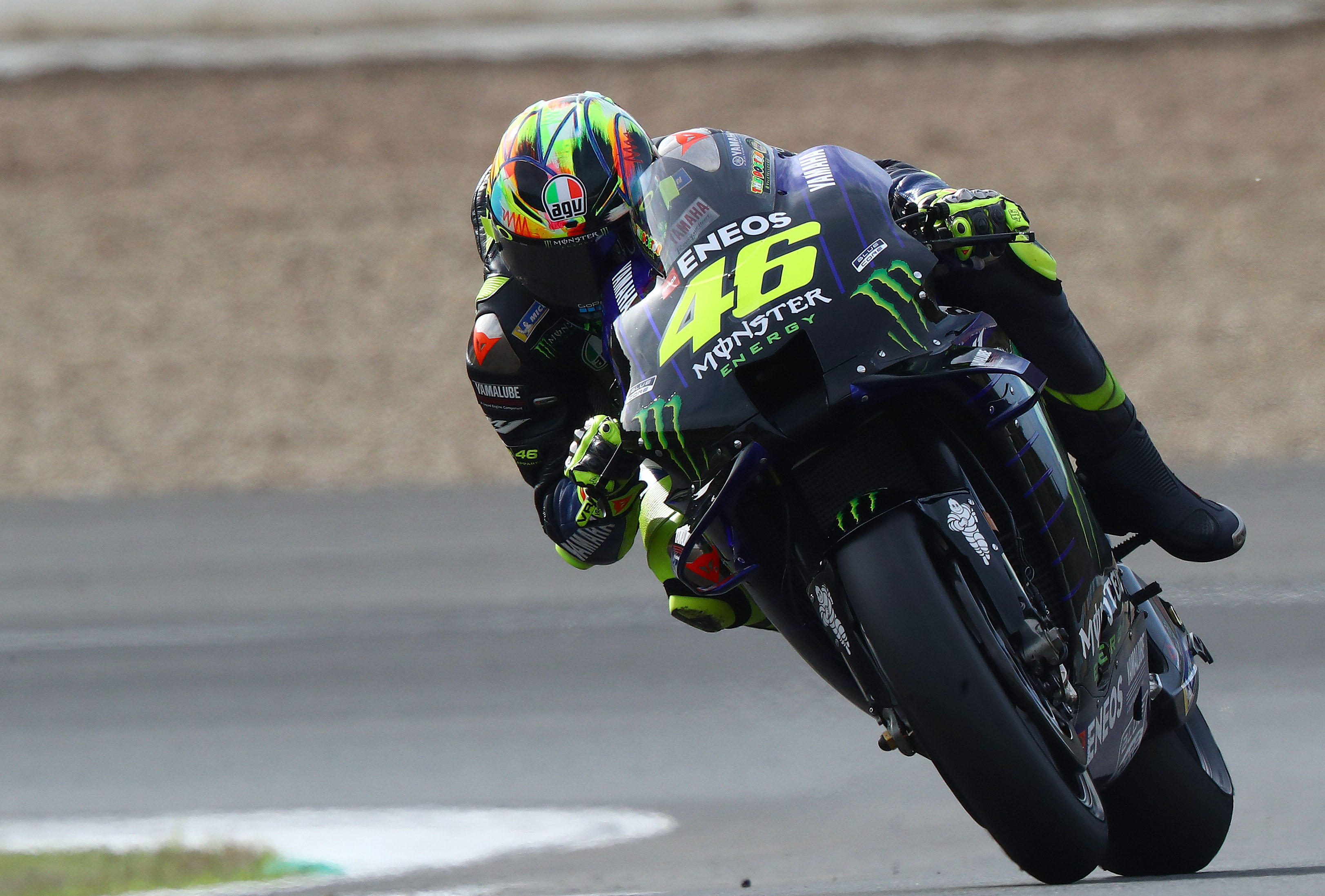 What are Rossi's realistic 2021 options?
It remains to be seen where Rossi will slot into the grid for 2021.
He's already been replaced at the factory squad for next season by French sensation Fabio Quartararo, but Yamaha has already pledged to support him should he decide to continue.
The most likely avenue for that is for Rossi to replace Quartararo at the Petronas Yamaha satellite team. However, with the team's Malaysian bosses and sponsors believed to be keen to bring young talent onboard for 2021, it might not be an easy option to simply add Rossi to its ranks.
That perhaps opens the door for a new factory-supported ride for Rossi in a team of his own. Though he was adamant recently that he wasn't prepared to expand his Team Sky VR46 Moto2 and Moto3 squad to the premier class, it could be that Yamaha still finds a way to put extra bikes on the grid next year.
Factory teams are prohibited from running more than two full-time entries at present but with two spots on the grid unfilled and supposedly reserved for Rossi's team should he want them (ahead of a 2022 grid reshuffle), then Yamaha could perhaps be tempted to run a second in-house team similar to Rossi's original Nastro Azzurro Honda arrangement from his debut season in 2001.
With single-rider teams also banned by the current rules, that could also open the door to a second rider joining him – potentially even seeing a renaissance of one of MotoGP's most competitive teams ever should Yamaha test rider Jorge Lorenzo decide to return from retirement.