Reigning MotoGP world champion Marc Marquez has waded into the discussion about freezing the series' rider contracts for 2020, admitting that he is not opposed to the idea of continuing this year's deals to 2021.
Marquez is already committed to the Repsol Honda squad for the next five seasons, so a rollover of contracts is unlikely to affect him – but there could be considerable benefits for younger brother and teammate Alex.
Speaking to Spanish newspaper Marca, the eight-time world champion acknowledged that the coronavirus pandemic has put riders and teams in a tricky situation – and admitted that there could be benefits close at home to continuing with contracts.
"The situation is difficult. In my case, I had already renewed for four years with Honda. But it is true that there are many who have not signed a contract yet, including my brother, who all want to show that they deserve a place in MotoGP, Moto2 or Moto3.
"Perhaps the teams will have to have a slightly more open mind because one of the things already done is to freeze the motorcycles from 2020 to 2021.
"I think it is a wise move because the teams' budget will also be affected by this virus. With rider contracts, why not do something similar? Freeze it and as if this year had not happened.
"But these are things that are not in my hands. I am calm because I have everything signed. But I still want to race because that's where you show your value and level."
A contract freeze would work in favour of the younger Marquez brother.
The reigning Moto2 champion is a rookie in the premier class for 2020 and is riding what's widely recognised as an incredibly hard bike for a newcomer to step onto, so could be in for a difficult start to the season.
And with a curtailed championship as more and more races face cancellation, it will mean he has less and less time to find his feet and produce results that will guarantee a contract extension.
Marquez senior is one of a number of people in the paddock who have come out in favour of a continuation of the status quo, with Petronas Yamaha team boss Razlan Razali first floating the idea in an effort to keep his superstar Fabio Quartararo with Yamaha's satellite team for another season before he steps up to the factory squad.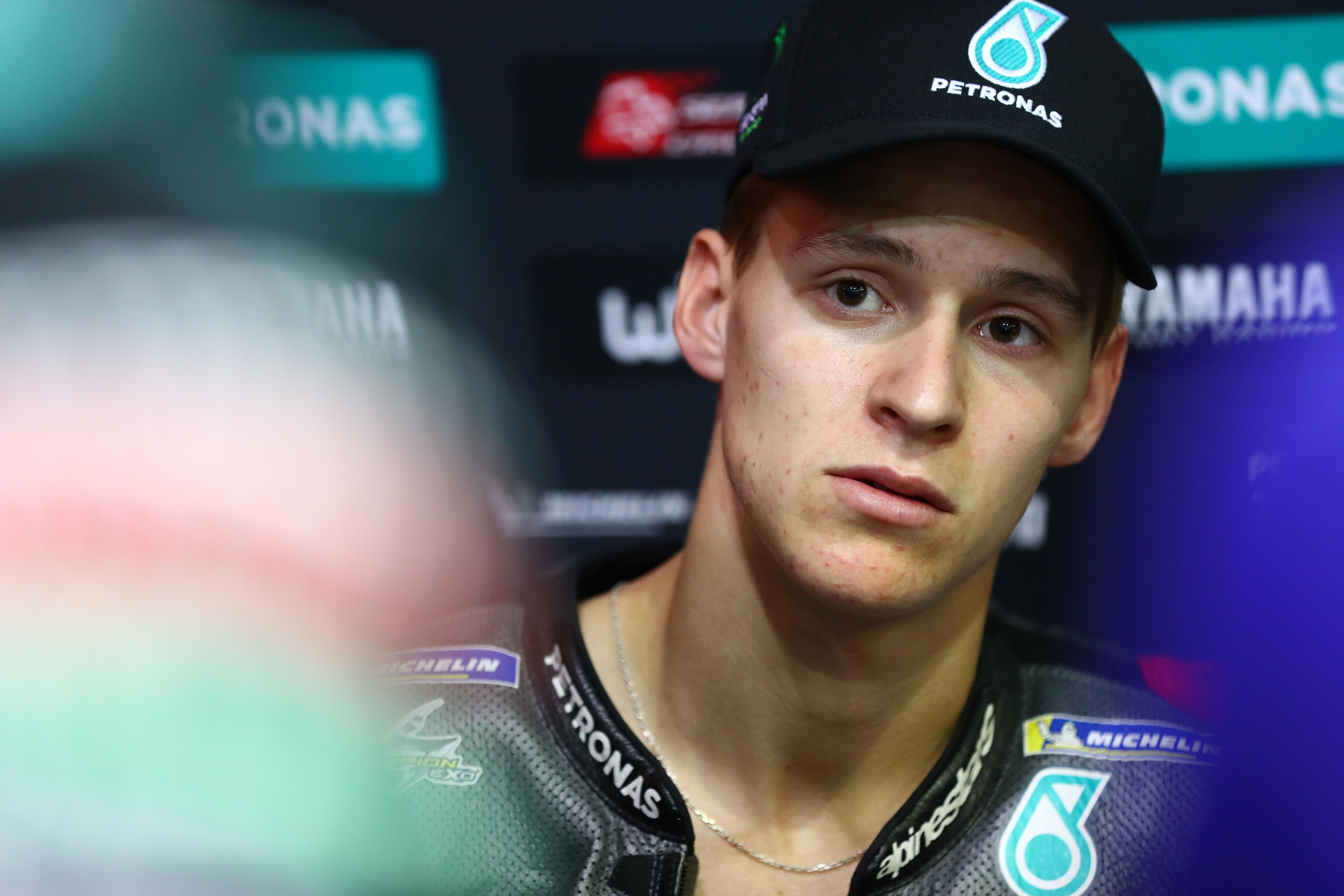 However, while there might be support from some quarters, there is likely to also be opposition from others – foremost among them potentially Quartararo himself.
Quartararo has signed a deal to ride for the factory team in 2021 and 2022 and it's likely that his wages will increase by a factor of ten – so with a legally-binding contract in place, his management could well push to enforce the deal he's signed, creating a messy legal battle.
He's one of a number of riders with contracts already signed for next season, joining Marquez senior, Maverick Viñales at Yamaha and Alex Rins at Suzuki – but the only one to so far have signed a deal that will mean he changes teams.
There are complications beyond already-inked deals also likely to work against any sort of a freeze.
Aprilia is currently stuck in limbo with Andrea Iannone, who is right now banned from competing until June 2021, pending his drug test appeal to the Court of Arbitration for Sport.
Should the CAS rule against him (something that multiple anti-doping experts have told The Race is the likely outcome), then the Italian manufacturer will be left with no option but to replace him – something made very difficult indeed should riders be restricted from leaving their teams at the end of 2020.
A similar complication could also arise if a rider decides to retire at the end of the season, something that has been floated by a number of racers in recent months.