Valentino Rossi will announce his move to the Petronas SRT Yamaha team for the 2021 season this week at the Catalan Grand Prix, according to The Race's sources within the MotoGP paddock.
The highly-anticipated deal has been delayed for weeks, with the initial announcement having been expected at the Austrian Grand Prix last month.
However, after a series of meetings between Yamaha boss Lin Jarvis, Petronas Yamaha CEO Razlan Razali and Rossi himself during the past week, it's believed now that the deal has finally been confirmed and will be announced at the Barcelona circuit on Thursday.
The past week has presented a golden opportunity to thrash out the final details of the contract as the MotoGP paddock spent two weeks at Misano for the San Marino and Emilia Romagna Grands Prix.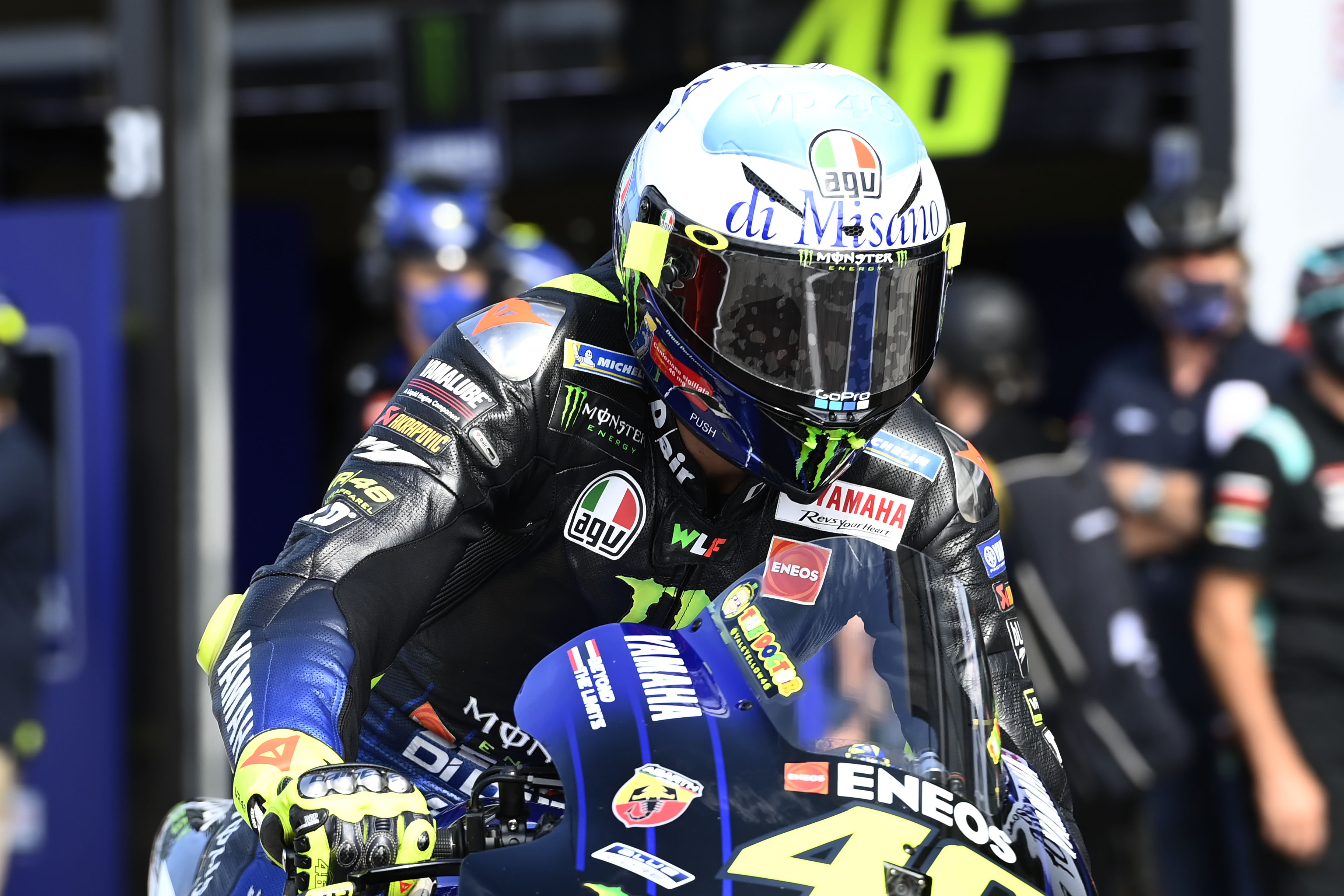 With Rossi based only 10km from the Italian circuit in his Tavullia headquarters, all three parties have been in one place at the same time and able to sit down for face-to-face talks – something confirmed earlier this week by Razali on social media.
Rossi's new contract will take him to the Malaysian satellite Yamaha team on a one-year deal that is just for 2021.
That isn't because he's certain of his retirement at the end of the season, though, and instead comes because of the end of all satellite team contracts as the MotoGP grid prepares for a reorganisation in 2022.
Details of the finer aspects of the contract are still unknown, with the specification of Rossi's bike and exactly how many of his crew would join him from his current team believed to be the two hardest-to-reconcile details during the talks.
However, with some of Fabio Quartararo's own team desperate to make the move from Petronas Yamaha to the factory team with him, it's likely that some sort of straight personnel swap has been negotiated to ease the transition between the two teams for both riders.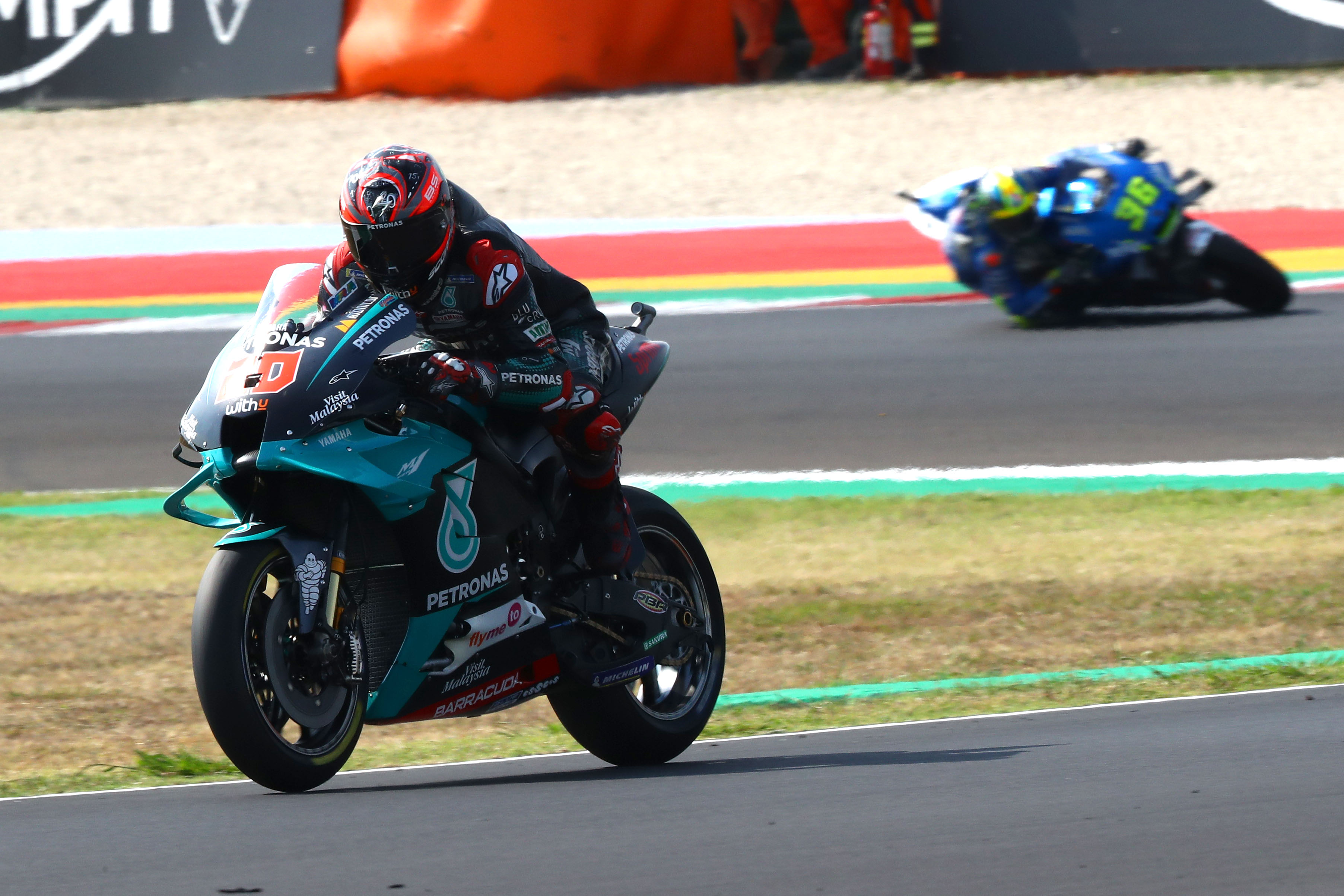 That could in turn open the door for the long-mooted VR46 Yamaha MotoGP team to join the grid for 2022.
That's an idea reinforced by rumours that the Petronas SRT squad is unhappy with its current status as a Yamaha client team while many of its independent rivals are becoming an increasingly key part of their respective factory set-ups.
It's not the first time a Yamaha satellite team has felt that way. Tech3 boss Herve Poncharal admitted in an exclusive interview with The Race after his team's first win with KTM at the Styrian Grand Prix that he'd wanted more from Yamaha.
Having moved to KTM in search of a closer factory relationship, he admitted that he thought Yamaha was moving in that direction with Petronas – but it seems according to The Race's sources within the team that progress has been more limited than it appears from the outside.
"When we were with Yamaha it was coming, they were starting to understand," said Poncharal.
"You always feel a little like you're a weight on your factory – 'oh we're concentrating on the top guys, leave us alone'.
"But they realised when I left them that they lost something they needed.
"Of course, Razlan stepped in and they did very well. He's got the support of a huge sponsor, they picked up the right riders, and if you went to Yamaha now and told them that an independent team is a weight, they would disagree."
Should Petronas SRT decide to look elsewhere, there is a strong option available for it in the shape of Suzuki.
Having admitted that it's all but necessary to have a satellite squad for 2022 in order to further speed its rapid development, Suzuki has also hinted that its plan would be to field four identical machines instead of two different specifications as Yamaha currently does.
Rossi's own comments on the prospects of having his own MotoGP team have morphed over the years, too, with the nine-time world champion going from completely ruling it out a few seasons ago to admitting now that it's an enticing prospect now that he has developed a generation of Italian talent through Moto3 and Moto2 and into the premier class.