San Marino Grand Prix race winner Franco Morbidelli has revealed that following his incredible maiden MotoGP victory at Misano last weekend using a special Spike Lee-inspired helmet bearing an anti-racism message he received a congratulatory phone call from the veteran director and actor.
Morbidelli teamed up with legendary designer Aldo Drudi to come up with the custom AGV helmet for his home race inspired by Lee's 1989 film Do The Right Thing, and news of the special design reached the Academy Award winner, prompting a call from Lee to Morbidelli ahead of Sunday's Grand Prix of Emilia Romagna.
"It was a wonderful pleasure to speak with him," Morbidelli enthused after Sunday's race, where both a week-long stomach illness and an early collision with Aleix Espargaro meant he was lucky to salvage some points in ninth.
"I was at home on Friday night, sick and feeling pretty bad, and I got a phone call. I answered it and it was Spike Lee! It was a great happiness injection, to have the chance to speak with him for a few minutes and understand the wonderful person that he is.
"And I'm calling him Spike because he told me to! When I answered the phone I said 'hello Mr Lee,' and he told me 'no, call me Spike!'
"He has a great passion for sport and in general, and he told me I needed to win again – I'm sorry that I wasn't able to do that again for him! But it was already a wonderful helmet, to take the helmet and win with it."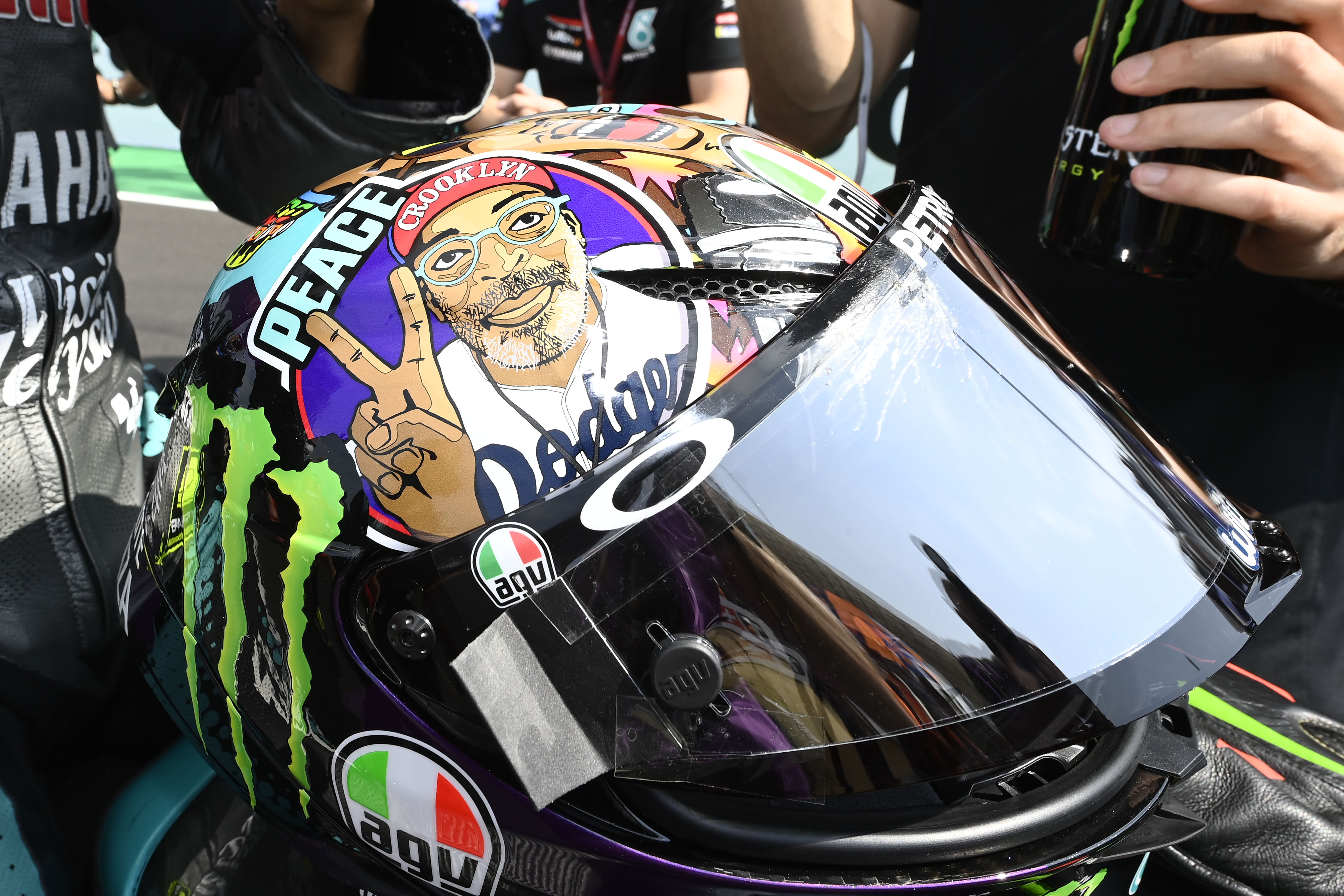 Aided by Drudi and director Mark Neale, the man behind MotoGP documentaries Faster, The Doctor, the Tornado and the Kentucky Kid and Hitting the Apex, Morbidelli was able to modify the helmet for the second weekend of action at Misano with a sticker featuring a 'peace' message and a caricature of Lee – with his approval.
Morbidelli has also arranged a special gift for the sport-mad director, saying: "He saw the helmet on Instagram and for sure he was really excited about it, so for sure I'll send him one of the helmets that I used during the weekend. He can have a nice memory of this whole experience."