Andrea Iannone's fate and future as a MotoGP rider will be conclusively decided one way or another in October, according to Aprilia team boss Massimo Rivola. The Italian manufacturer has stuck behind its rider throughout his ban for doping, but with a final hearing scheduled for the 15th the matter will finally be settled.
Iannone was first provisionally suspended back in January, after he failed a test at Sepang last November for the anabolic steroid drostanolone, a performance-enhancing drug that can be used to increase strength while reducing weight.
He was handed an 18-month ban in April, set to run until June next year.
Iannone then appealed the ban to the Court of Arbitration in Sport, arguing that he accidentally ingested the banned substance through contaminated food, and seeking to have his ban overturned.
However, the World Anti-Doping Association has also appealed his sentence to the CAS, calling for it to be extended to the maximum four years after refuting that he could have ingested the drugs through meat he had eaten.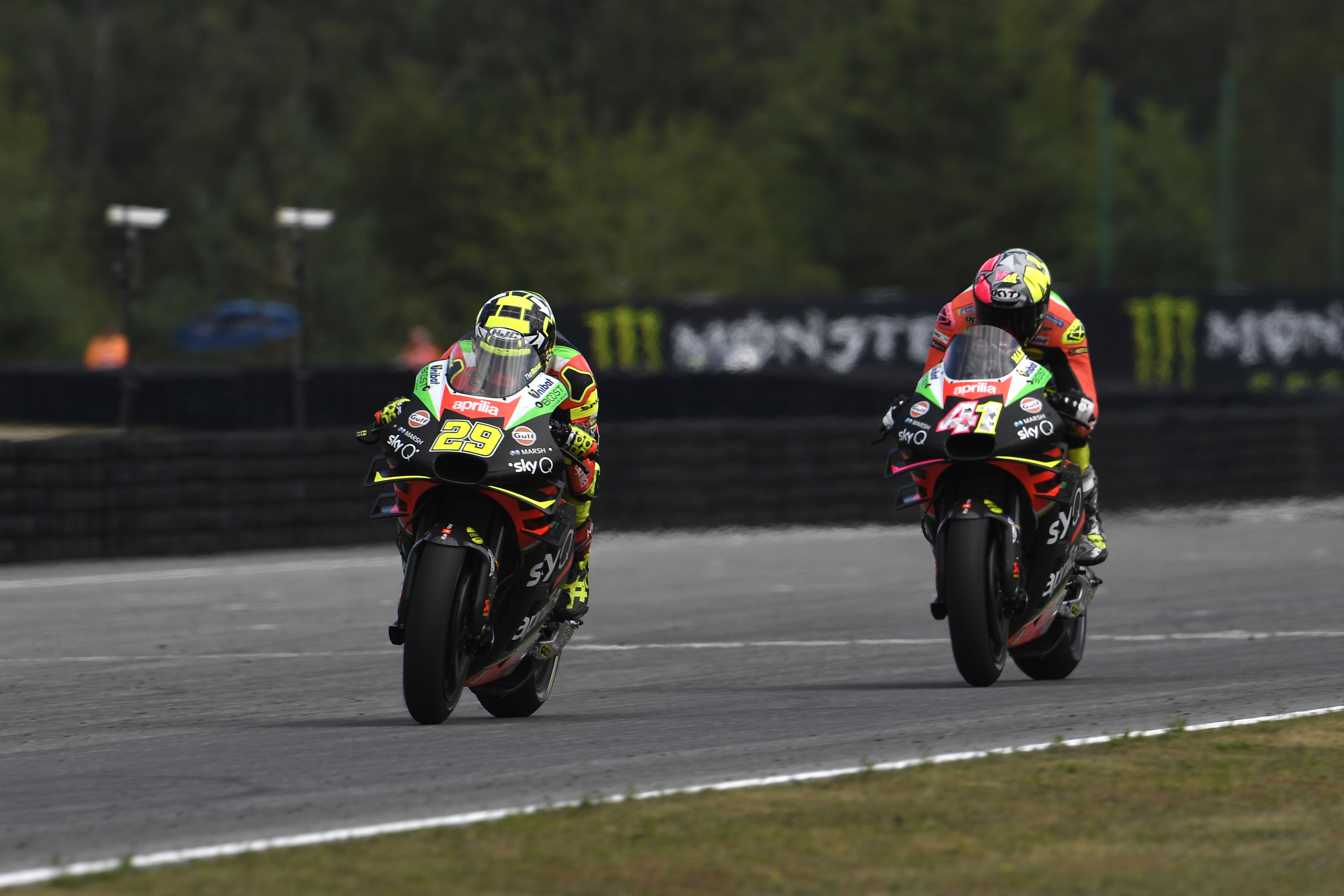 Throughout this entire process, Aprilia has stood by its man, even as he was unable to ride in 2020 and test rider Bradley Smith was promoted to the team.
Speaking to The Race in an exclusive interview at last weekend's Grand Prix of Emilia Romagna, team boss Rivola says that the final appeal to the CAS will be crunch time for Iannone, and that the result of it will determine Aprilia's future rider strategy.
"We will wait until the result," he said. "If he is available in 2021 he will be our rider and if he isn't available then he won't be our rider. January 2021.
"We don't want to waste another year waiting. We decided to stay with him because he showed us that he was scientifically not guilty, and there are good reasons why they might reduce the ban down from 18 months to one year."
Should Iannone be unavailable for Aprilia, Rivola is well aware that the team is in the lucky position of having two potential options waiting to step into his shoes, too. Aided in part by a delayed rider market thanks to the coronavirus pandemic, he admitted that both Andrea Dovizioso and Cal Crutchlow are possibilities.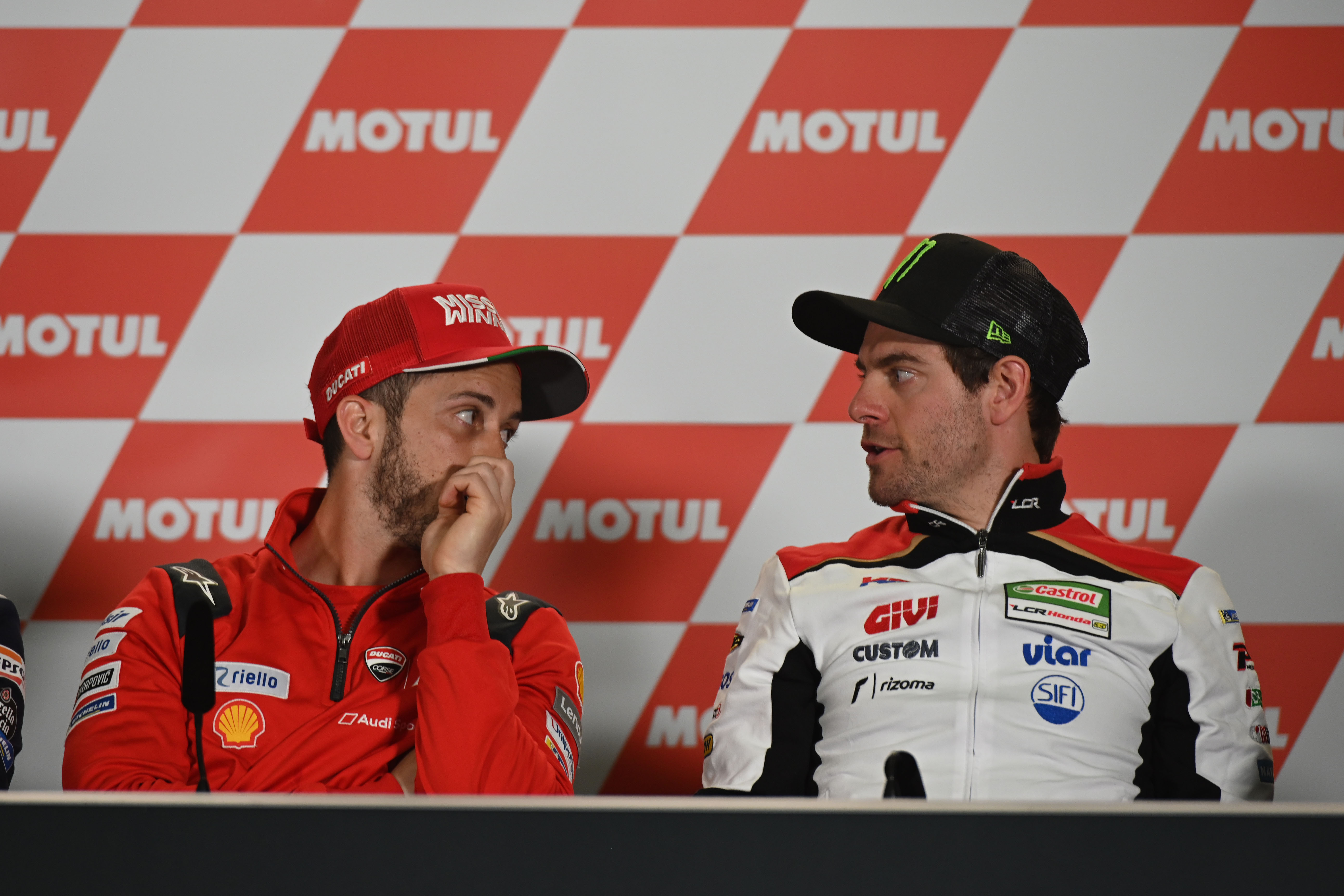 "Dovizioso is the best possible option that we could have – it is quite a unique occasion. But we've always said that we wanted to continue with the other Andrea and this is our first priority. But if we can't, we'll do our best to bring Dovizioso to us," Rivola said.
"But maybe his requests will be a bit too high for us, and we also have Crutchlow, who is a fast rider and interesting for us too. To be honest, in the riders market it looks like we have good options. More or less expensive, but both good."
There's no hope of seeing a young talent step up from Moto2 in 2021, though. With Aprilia still perfecting the RS-GP bike before planning a four-bike charge the following year, Rivola admitted that for now experience has to come before youth.
"Since our target is to become an official team in 2022, we need to make the last step with the bike with an experienced rider. If the plan is to become an official team then and to have a satellite team, then the satellite team will be perfect for young riders."