Since opening its doors in 2014, Valentino Rossi's VR46 Academy has essentially turned around the fortunes of Italy in grand prix motorcycle racing.
But while broadly successful in its efforts to cherry-pick the best and brightest from the nine-time world champion's home region and attempting to create the next Rossi, the programme has faced mixed fortunes so far.
With two Moto2 world championships (one with Rossi's own team) and two riders duly promoted to the premier class, there are definite success stories from the project.
However, there's also been a host of less-than-successful riders through the Academy, culminating in Rossi parting ways with three of the longest-serving at the end of the 2019 season.
And while it has been something of a championship win factory, as the prospect of Rossi retiring at the end of the 2020 season looms, there's no doubt his talent scheme has so far failed to produce a clearly worthy successor.
With that in mind, The Race looks at the kids Rossi is nurturing and who's going to make it to the top – and, just as importantly, who best embodies the qualities of the great man himself.
Franco Morbidelli – Rossi's chilled out nature
Petronas SRT Yamaha MotoGP rider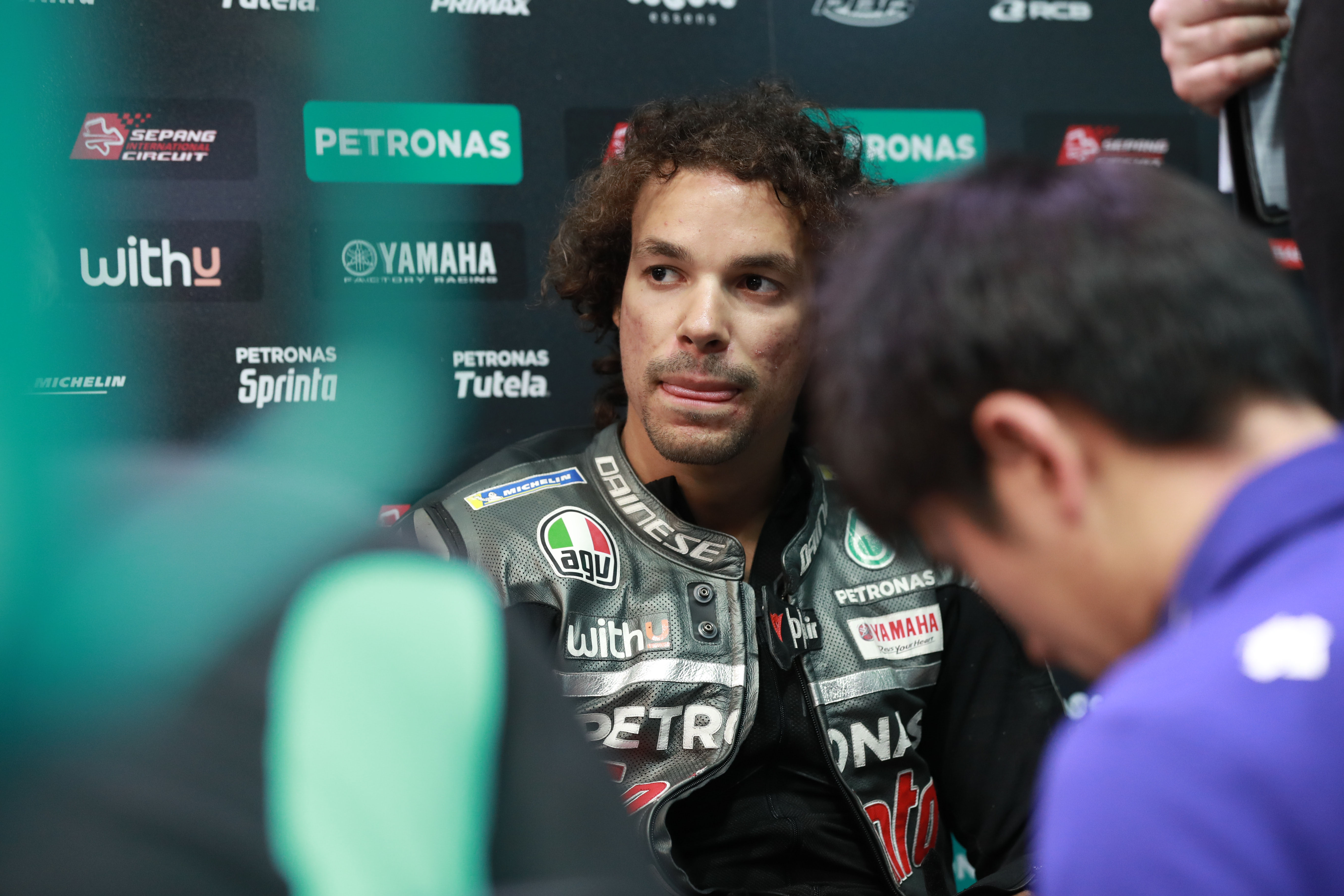 Morbidelli was the original member – the whole academy project was set up around him as he and Rossi grew closer after the death of Marco Simoncelli in 2011.
The trust paid off, too, with the former production bike racer the first of Rossi's proteges to deliver title success in 2017 in Moto2.
Making the move to MotoGP afterwards, first with Marc VDS Honda and then with Petronas Yamaha, Morbidelli's had something of a lacklustre time so far in the premier class.
Fast but inconsistent in 2019 and outshone by sensational rookie teammate Fabio Quartararo, he's going to have to up his game this year.
Linked to a number of factory rides for the future but now 26 years old, it's still very unlikely to imagine that he'll go on to replicate Rossi's success in the premier class.
Away from the track, Franco's greatest downfall might be his biggest strength too. Sharing Rossi's dislike of training too strenuously and being just about the most chilled-out professional athlete you can imagine, he shares some of his mentor's qualities – but it's hard to imagine Morbidelli getting into anyone's face a la Rossi and Marquez (or Lorenzo. Or Stoner. Or Gibernau. Or Biaggi).
Pecco Bagnaia – Rossi's style (on and off the track)
Pramac Ducati MotoGP rider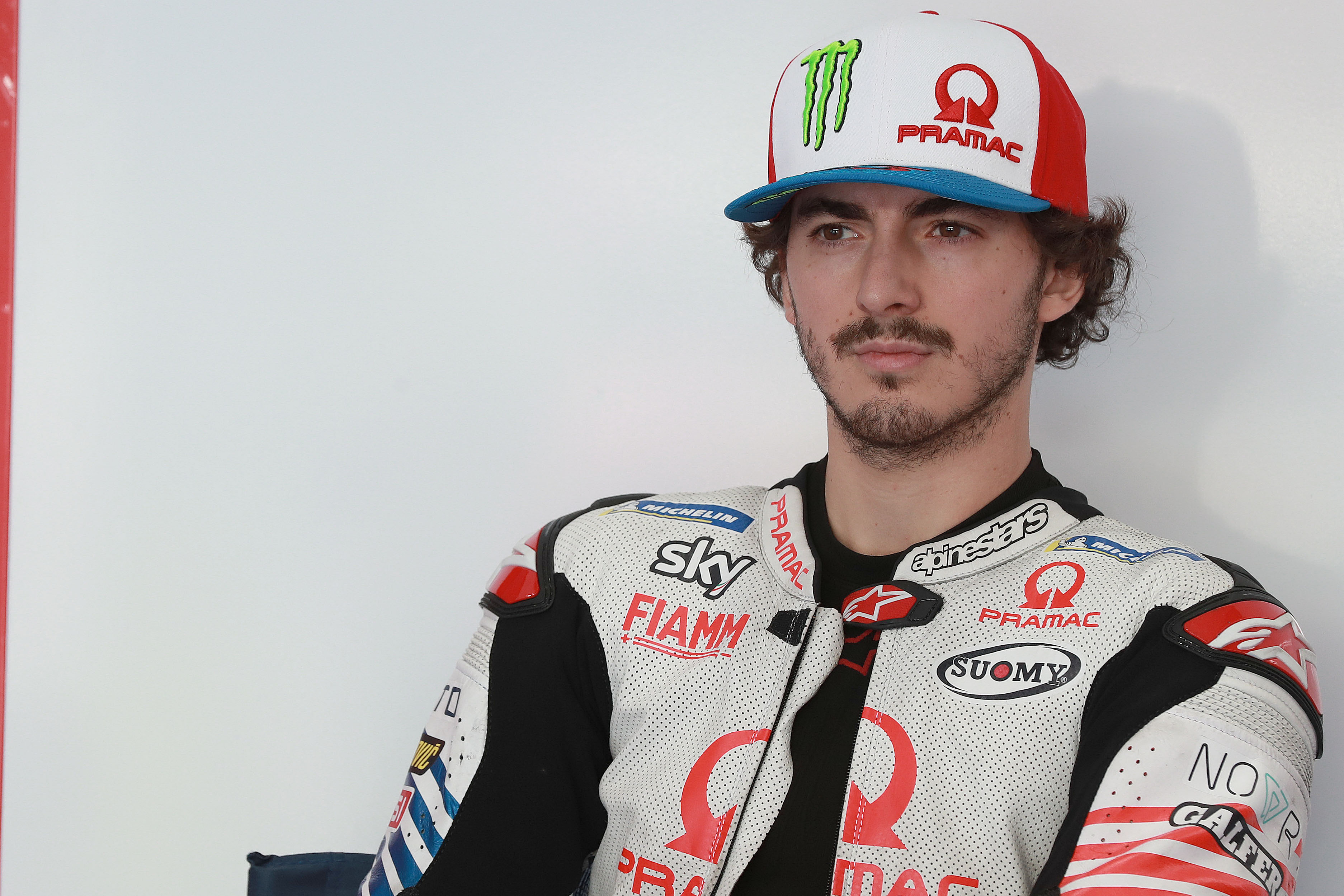 Bagnaia's career has followed a similar route to Morbidelli's, winning the 2018 Moto2 World Championship as part of the Academy and on one of Rossi's Sky-branded bikes.
He too stepped up to MotoGP on a solid satellite bike, but he didn't exactly set the world on fire in 2019 – with inconsistency more the tale of the year than performance.
But while Bagnaia's might not be on a path to replicate Rossi's winning form, he's still picked up one key element from his boss – his sense of style, both on and off the bike.
Riding with a similar style to Rossi (hard braking but smooth and with a lot of corner speed), he's perhaps on a Ducati that doesn't best reflect his strengths – and it would be interesting to see what happens if he found his way onto, say, a Petronas Yamaha.
He's also the most Rossi-like in style off the bike, with Bagnaia definitely the VR46 rider most likely to be looking sharp in a tuxedo or hanging out on a yacht full of beautiful women off the Ibizan coast!
Romano Fenati – Rossi's mean side
Max Racing Team Moto2 rider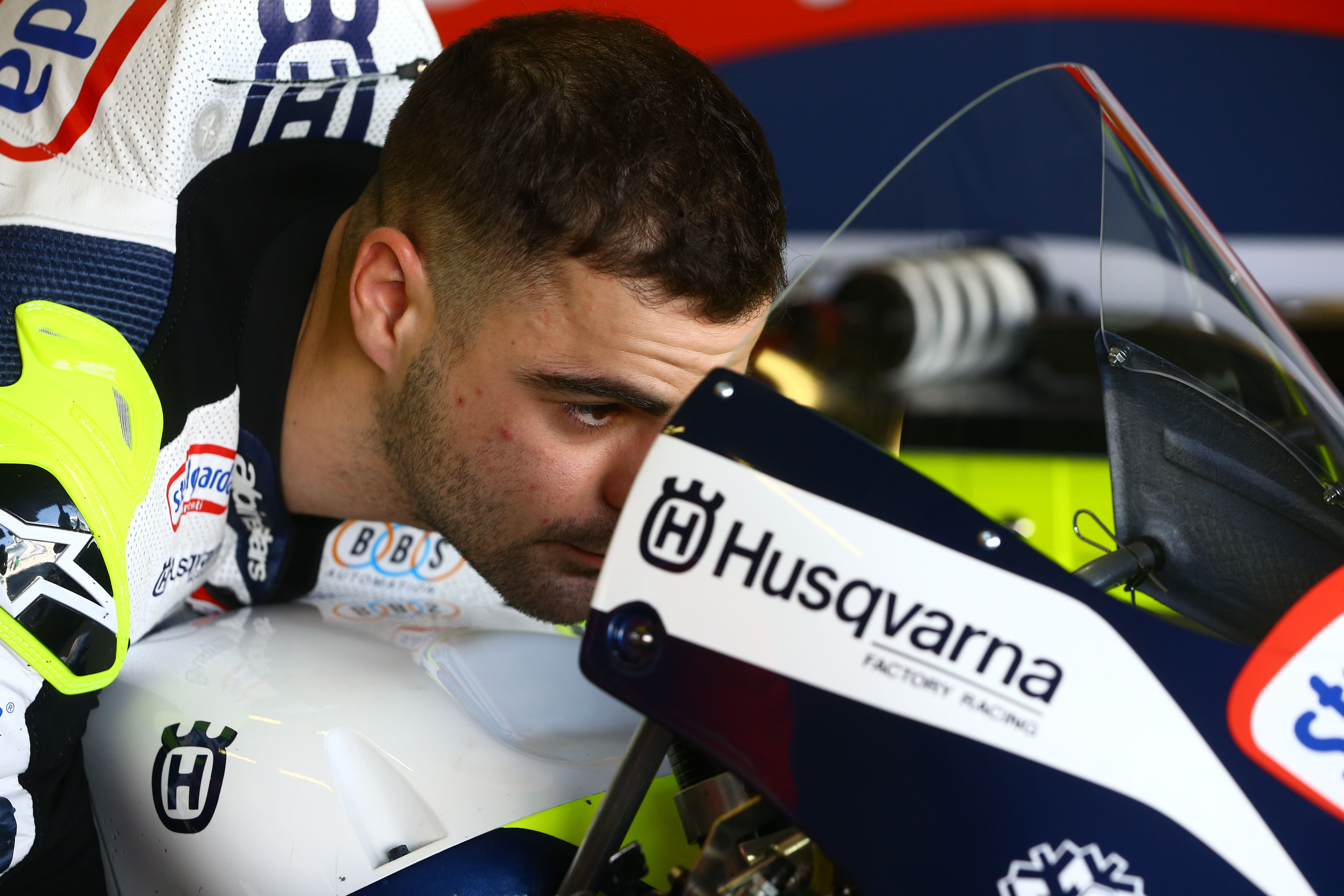 There's no questioning that Rossi has a temper – we've seen enough vicious feuds with other riders over the years to know that.
But while it's sometimes got up close and personal on and off the track for Rossi, it's never quite come close to the same level as Fenati – perhaps most famous for grabbing the brake lever of fellow VR46 Academy rider Stefano Manzi during a Moto2 race.
It wasn't even Fenati's first offence, with a history of violent conduct that included being thrown out of Rossi's academy and team mid-season after an altercation with team boss Uccio Salucci in the garage.
Now slowly learning how to control his temper, he had a solid season in Moto3 last year, winning a race but not being very consistent.
If he can harness that speed and learn to stay on the bike, he's potentially a championship contender in 2020 – but won't ever be a MotoGP title winner now.
Luca Marini – Rossi's intelligence (and his genes)
VR46 Moto2 rider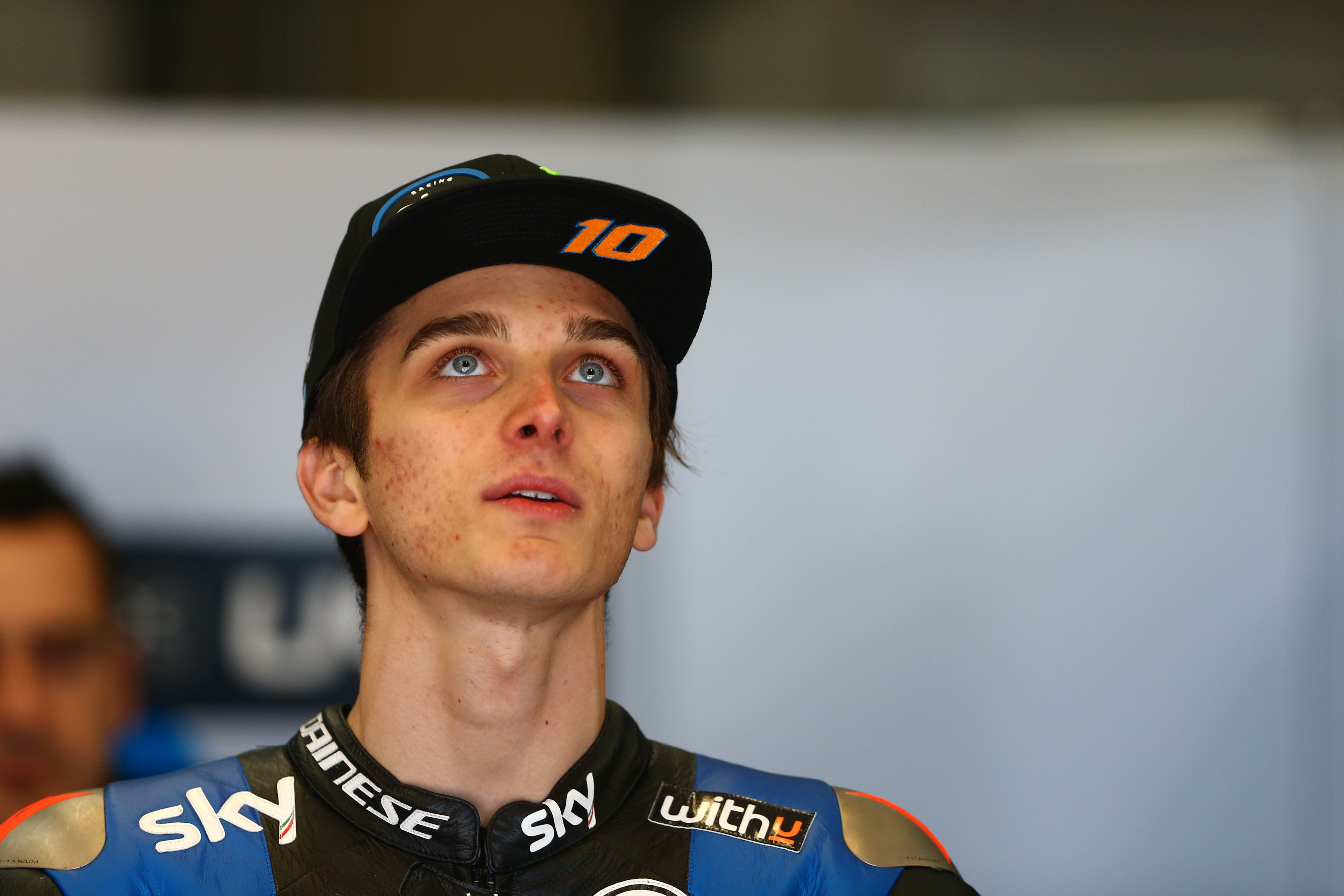 There are some of Rossi's traits that Moto2 rider Marini definitely shares, being very much a racer not a tester, and generally being able to find something special come race day.
Of course, he should be quite similar to Rossi – he is, after all, his half-brother (on his mother's side). The 22-year-old did inherit his brother's brain and is an intelligent operator on track and a smart guy in the garage too.
But he doesn't quite have the cool factor or the killer instinct to propel himself to global fame. He's probably destined for a MotoGP slot in the future but now entering his sixth season in the middleweight class and with only three wins to his name, it's hard to imagine a future where he becomes a multiple-time world champion. Very much the Alex to Rossi's Marc Marquez.
Lorenzo Baldassarri – Rossi's determination
Pons Racing Moto2 rider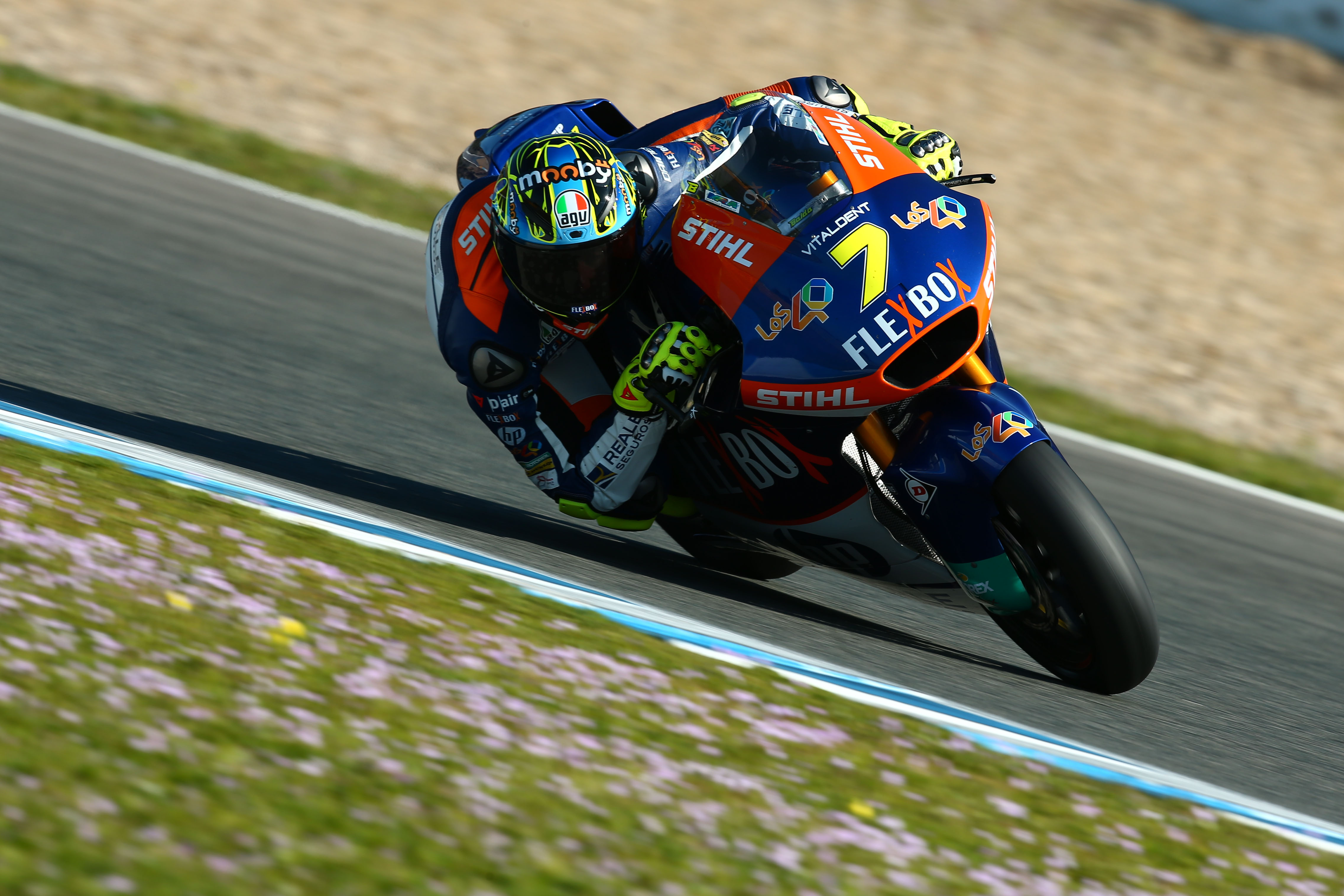 There are some riders who seem to get hurt every time they have a crash, and there are some who don't seem to let it bother them – and Baldassarri is definitely one of them!
A tough kid, if he's learned anything from hanging around with Rossi it's how much determination you need to bounce back and kick ass in grand prix racing.
However, with big crashes comes regular inconsistency, as demonstrated last year when a title challenge in the opening half of the season fell apart like a Malaysian market fake Rolex.
If Baldassarri can nail that for 2020, then he can challenge again – and really needs to if he's got hopes of a MotoGP ride sooner rather than later.
Marco Bezzecchi – the full package?
VR46 Moto2 rider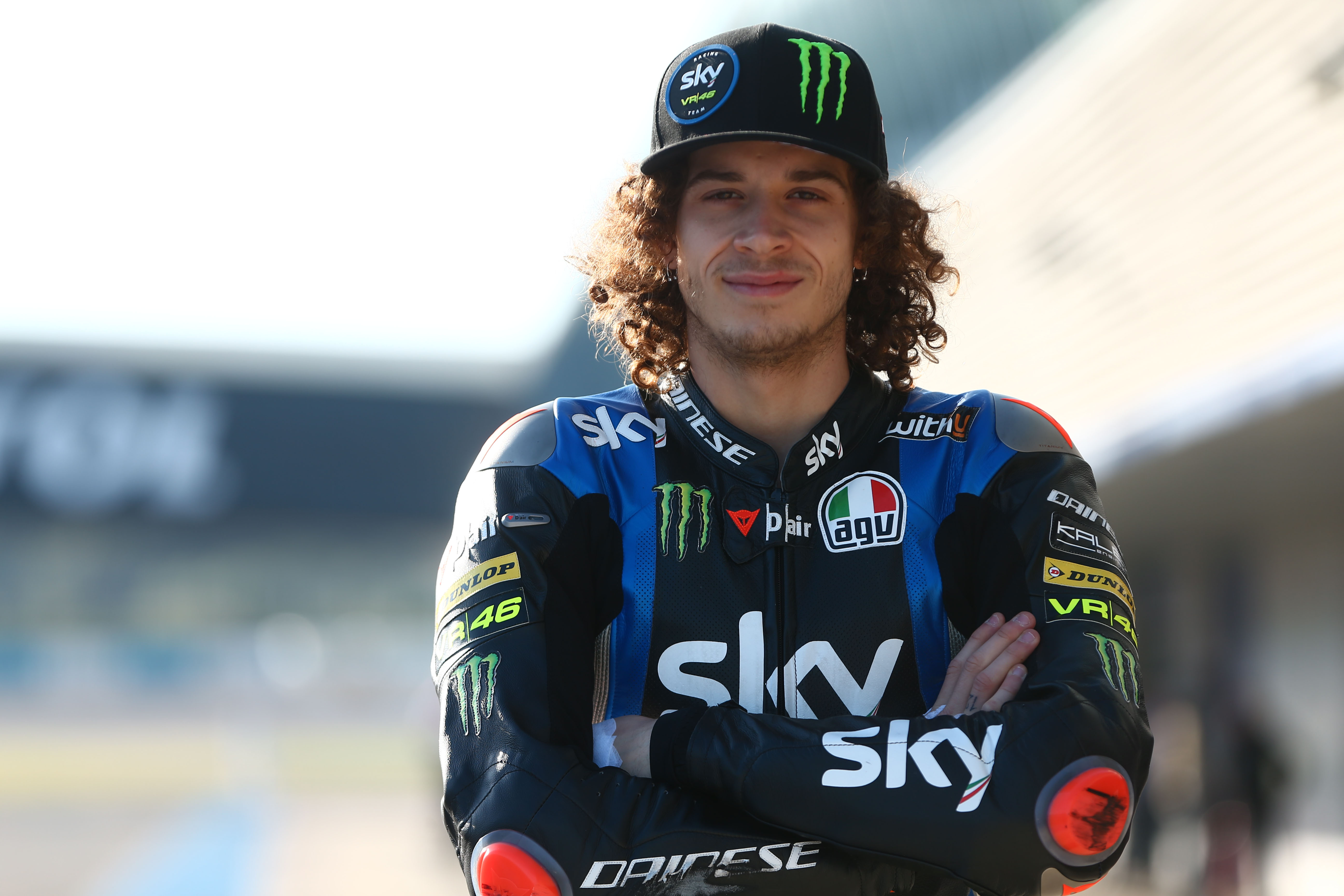 Of all the kids that Rossi has mentored to date, Bezzecchi is the stand-out contender to inherit Rossi's throne. He's got all the qualities that the next young superstar needs.
Fast enough to challenge for world titles? Check. Gives no quarter on track but is a likeable character off it? Check. Knows how to party as well as work hard? Check.
Increasingly strong performances in Moto2 after a Moto3 campaign in 2018 where he was unlucky to lose out to Jorge Martin (another rider tipped by many as the next big thing) will help him show his playboy nature with successes to celebrate, too.
Lining up for Rossi's team in 2020 and a title favourite after a difficult KTM-mounted season in 2019, it wouldn't come as a surprise if he becomes the next of Rossi's riders to find their way into MotoGP.
He won't quite arrive as sedately as Morbidelli and Bagnaia when he does, either. A louder character by nature and one who stands out thanks to his Simoncelli-like wild hair, there's every chance that 'Bezz' will wear the crown of Italy's top hope after Rossi.