Yamaha MotoGP star Fabio Quartararo has admitted he "expected much better" from what he was given to try in the in-season Misano test.
Specifically, though he tried to be coy about it, Quartararo struggled to hide his disappointment at the 2024 prototype engine he had sampled for the first time in Monday's running, after having spent so much of last and this season crying out for more power.
The 2021 MotoGP champion is having his worst season in the premier class this year, with just one sprint podium and one Sunday podium across a total of 26 attempts and even a top-10 finish in the standings looking increasingly unlikely.
His situation has lent itself to easy parallels with Honda's six-time champion Marc Marquez, with both of their respective Japanese employers having been outdeveloped by MotoGP's European-based manufacturers.
And like Marquez found himself underwhelmed by the offering in the Misano test, so too did Quartararo.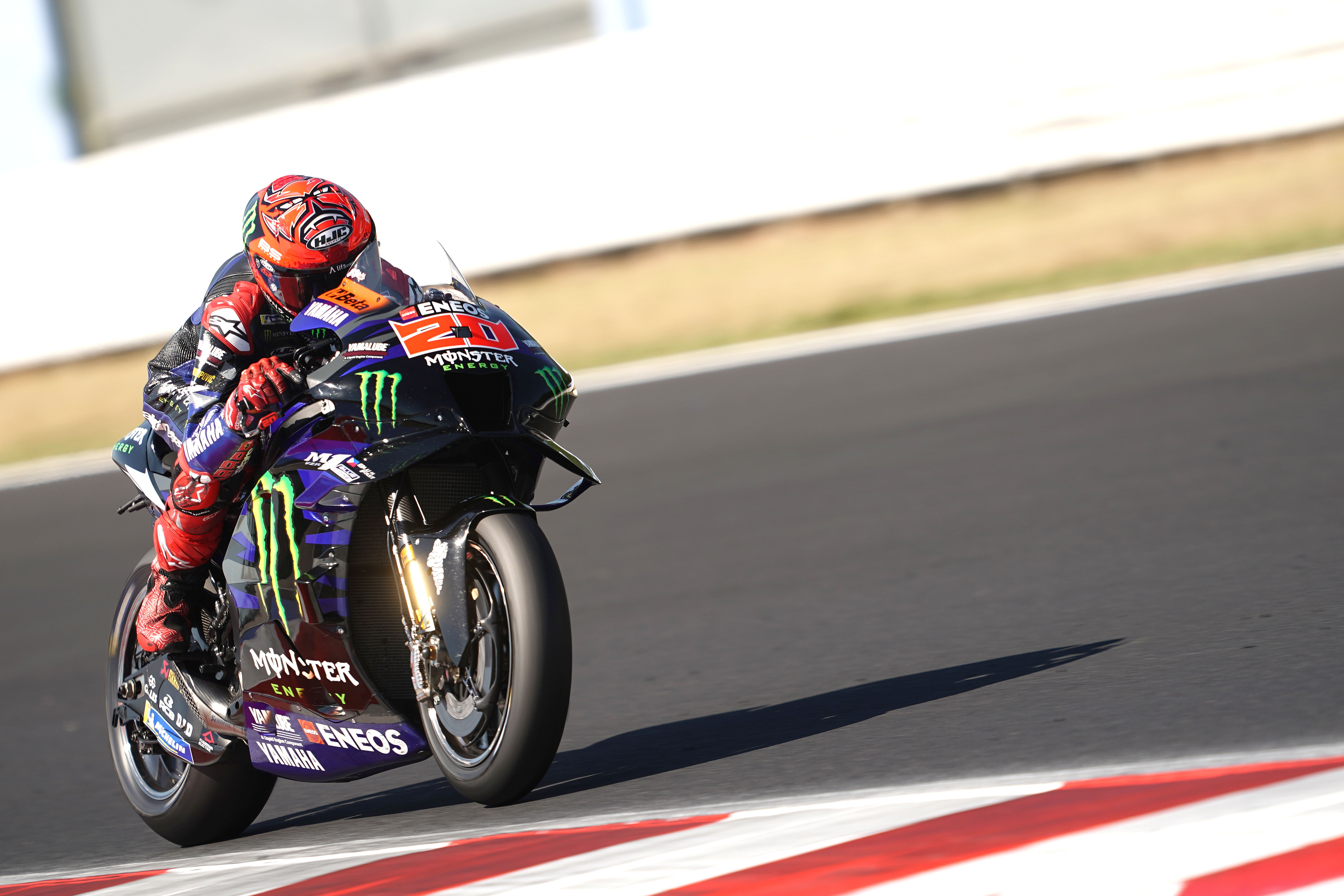 "I tested and the feeling was…" answered Quartararo when asked about the prototype engine specifically, before pivoting: "I expected much better, from this test. But we have to stay positive and try to analyse what happened and to improve for the Valencia [post-season] test."
Asked again about the engine specifically, he said: "I cannot say right now. I need to test more. But like I said, I expected better from this engine."
He then opened up when pressed further: "The feeling is different but, like I said, I think I expected more power. More power. It is a little bit difficult to say something really positive about the engine."
Curiously, despite his disappointment, he said his feedback was similar to that offered by test rider Cal Crutchlow when he had sampled the 2024 prototype earlier at Motorland Aragon – albeit with the caveat that "it's difficult because here [at Misano] is a lot of grip, where he tried [it] was no grip at all".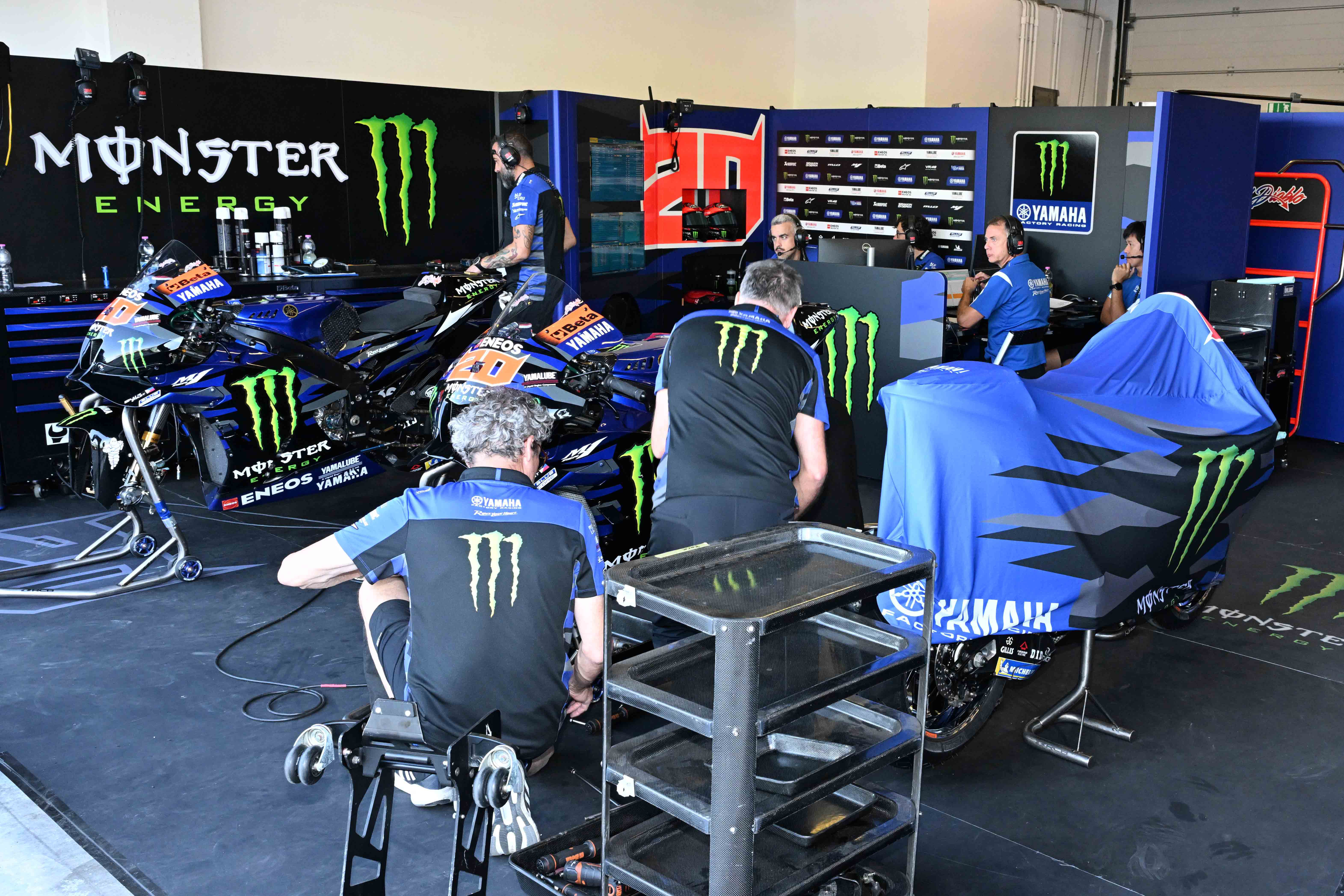 He returned to that grip level point a little later, indicating that he saw data from Misano after a race weekend of being of a limited value.
"The biggest thing for us is, when the track is high grip, it changes totally our bike. I did [1m]31.4[s] with almost 20 laps on the tyre. And this is my qualifying lap from the weekend.
"I mean, of course the others are much faster than us. But the gap for them, [between] when there is low grip and high grip, is much smaller than [for] us. Our pace improves almost one second, seven tenths, eight tenths. For them it's not as much.
"Every time you go out, many bikes are turning, [putting down] Michelin rubber, Michelin rubber. And it's a track where you spin [the rear tyre] a lot, so you leave a lot of the tyre. If you go to Turn 3 right now, it's black [from the rubber]. So, then when you open the throttle [coming through there], on the race weekend you have to control because it's sliding. [Now] you can stay wide open, it's fake."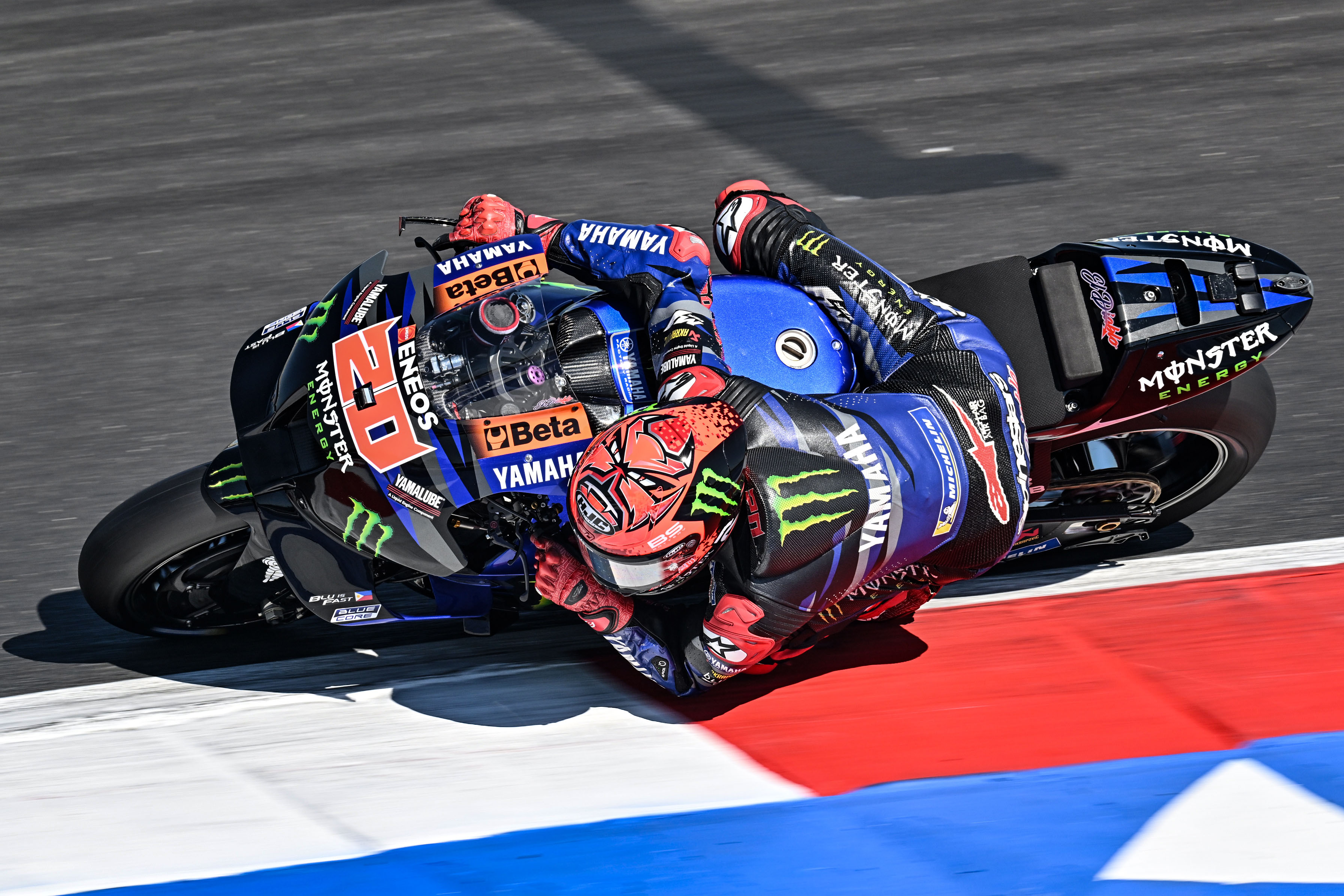 Quartararo did find something positive – a "spoon we tried under the swingarm" that he expects to have for competitive use next weekend in India.
But as for the engine, he just "didn't feel it" in terms of improvement.
If Quartararo's initial assessment proves accurate – and if major gains cannot be made between now and the start of 2024 – it will represent a huge disappointment given this is the first engine properly developed under the guise of Yamaha's big hire, ex-F1 man Luca Marmorini.
"I talked to Luca before [trying it] but not after. So now in approximately two minutes I am in a meeting," said Quartararo as his media session concluded. "So, I prefer to come in before."
In contrast to Quartararo's assessment, however, team manager Maio Meregalli suggested the prototype engine has delivered what had been promised.
"Let's say that today we could get what we expected. We had some targets to reach, and I can say that anyway the engine is slightly faster – as we expected – consistently, it looks also easy to ride," he told MotoGP.com.
"As you can imagine, we can't give the details. But basically, they [the engineers] expected a top speed difference compared to the previous engine – and it was even slightly better, what we could see. A positive day, nothing extreme, but we did point by point and the results were what they expected.
"For sure it's not enough, for sure we will wait for an update in time for Valencia, and we really hope that by Sepang [in the pre-season] there will be another one.
"If we can maintain [continue to hit] the targets, I think we will finally have something competitive."