With all eyes on a closer-than-ever championship battle and with the pressure notched up to a new level between Pecco Bagnaia and Jorge Martin, the stage was set at last weekend's Qatar Grand Prix for mistakes, drama and maybe even a wildcard looking to insert themselves into their fight.
And in the end, that's exactly how the weekend played out, as tyre problems neutered Martin's sprint race pace come Sunday, leaving Bagnaia clear to romp home to maximum points - only to find the unemployed Fabio di Gianantonio out to add the most important line possible to his racing CV.
In the end, the Italian took the win at the front of a race that, as usual in MotoGP, was crammed full of drama, with plenty of top results and more than a few disappointments further down the field as well.
Scoring the grid in order based on their performances not just in the main event but also Saturday's sprint race, it's obviously all subjective - but comes not just from their final race result but takes into account things like the machinery they're on and the pre-weekend expectations.
1 Fabio Di Giannantonio
Started: 2nd Sprint: 2nd Race: 1st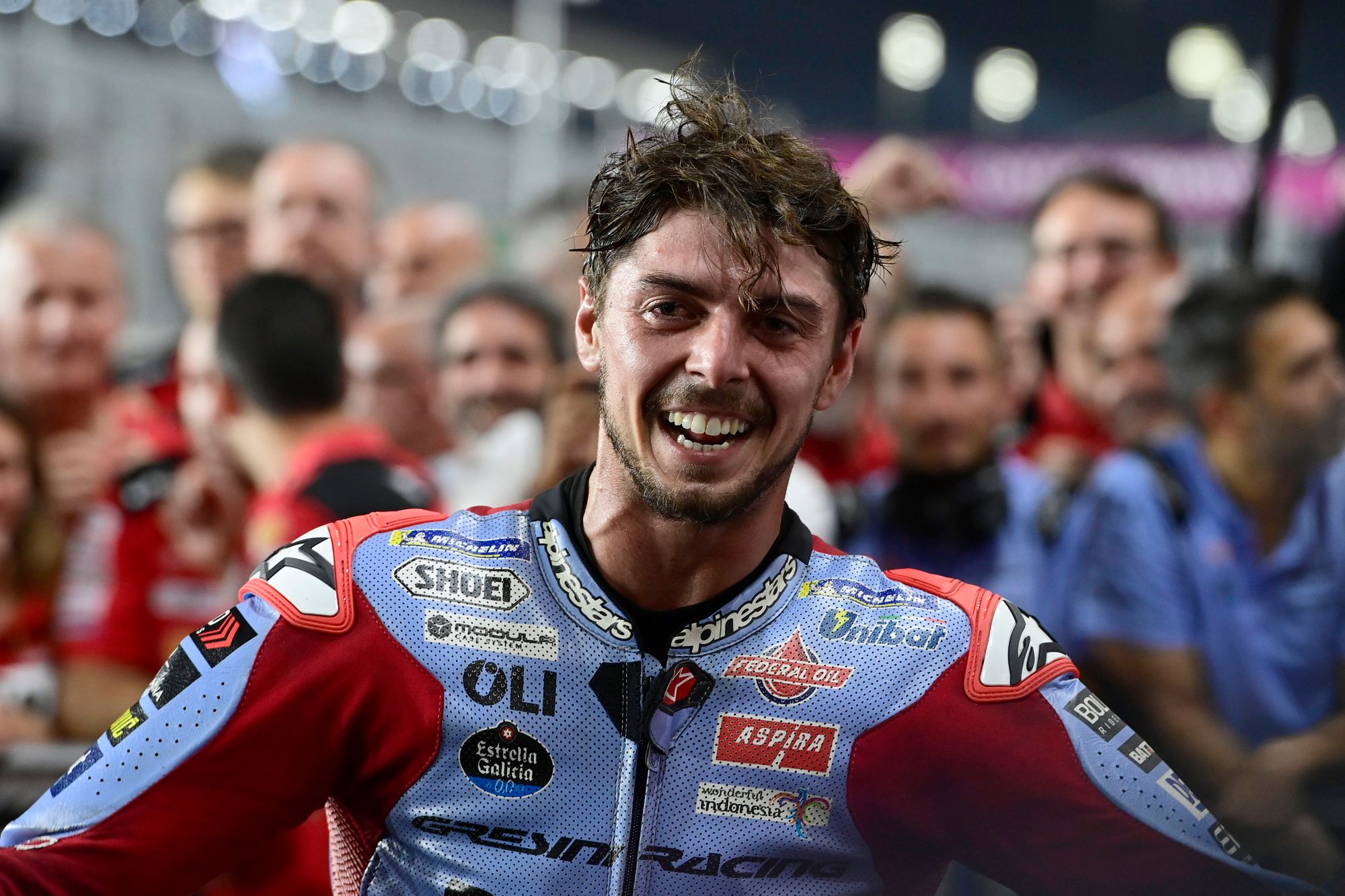 There really isn't a better way to add a line to your racing CV just when you need it the most than to take your first MotoGP race win - but even more impressively was that Fabio Di Giannatonio came into the weekend adamant that it was possible and then delivered on that promise come Sunday.
It shows a rider who's got comfortable being at the front of the pack now, and it's a crying shame that it comes in the context of him still not having a ride for next season.
2 Luca Marini
Started: 1st Sprint: 3rd Race: 3rd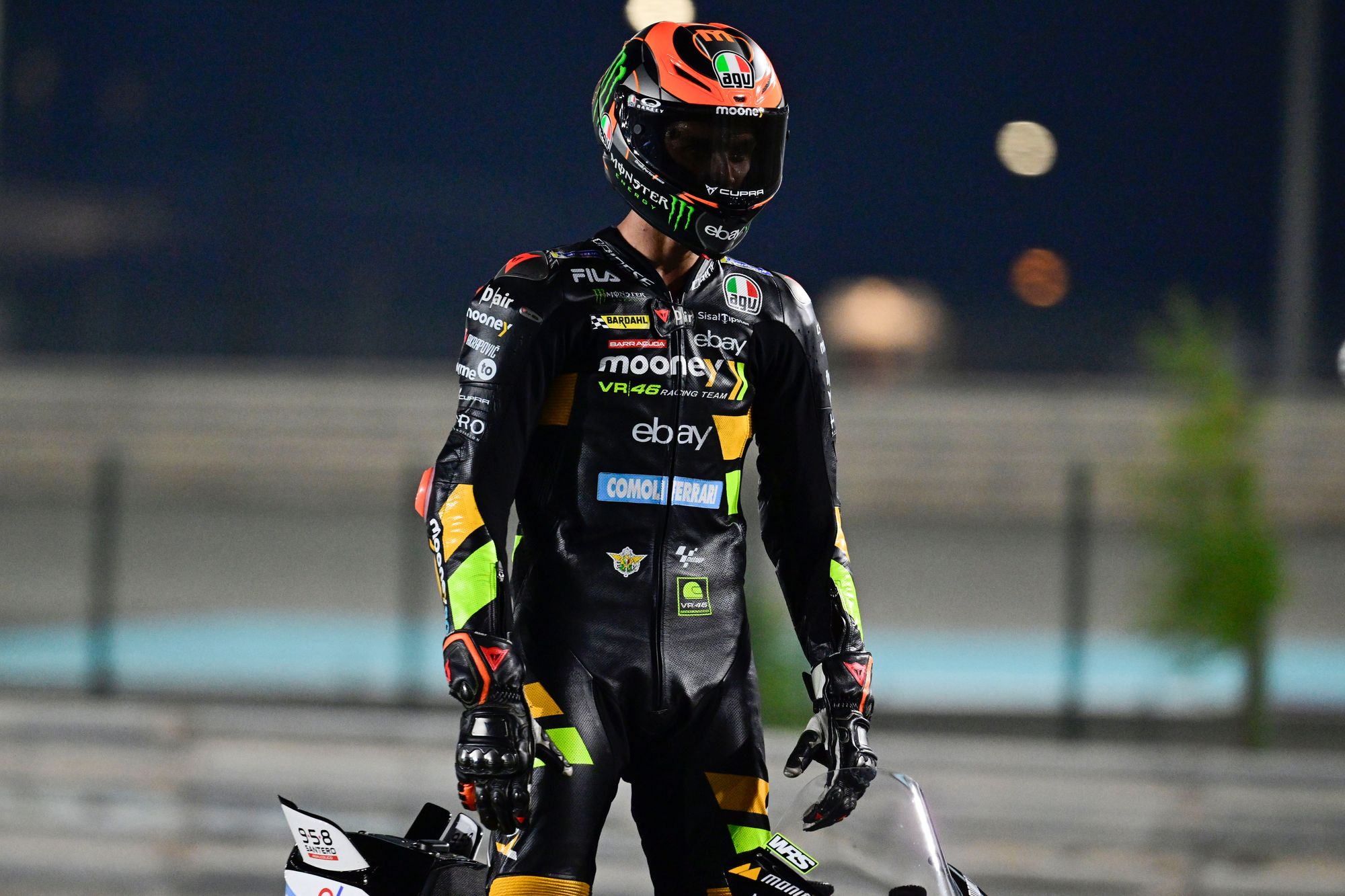 A rider who didn't quite need to prove his credentials to the same degree as Di Giannantonio seeing as it seems likely he's already secured a job for next year at Repsol Honda, it nonetheless is an important reminder of Luca Marini's skills.
He first snatched pole position at Lusail and then delivered a very impressive double podium to back it up.
Perhaps not unexpected, given his strong 2023 season, but certainly a timely reminder of why Honda's picked him.
3 Fabio Quartararo
Started: 14th Sprint: 8th Race: 7th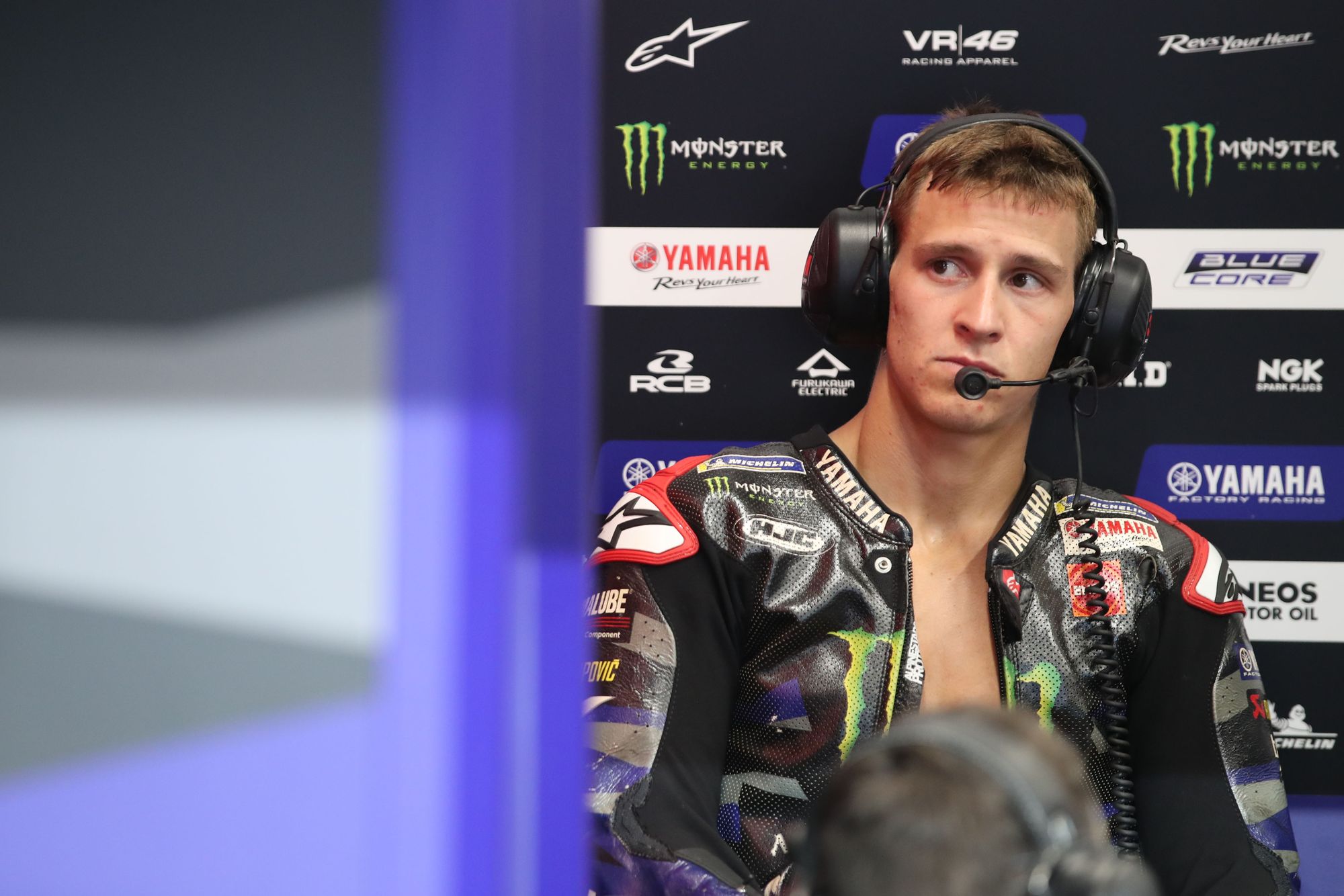 Another weekend, another ride from Fabio Quartararo that leaves him somewhere he's got no place being on a difficult Yamaha.
Clearly achieving beyond the level of the bike but also absolutely improving the overall package of late, it bodes well for the 2024 season if he can continue with the momentum he's got right now.
4 Pecco Bagnaia
Started: 4th Sprint: 5th Race: 2nd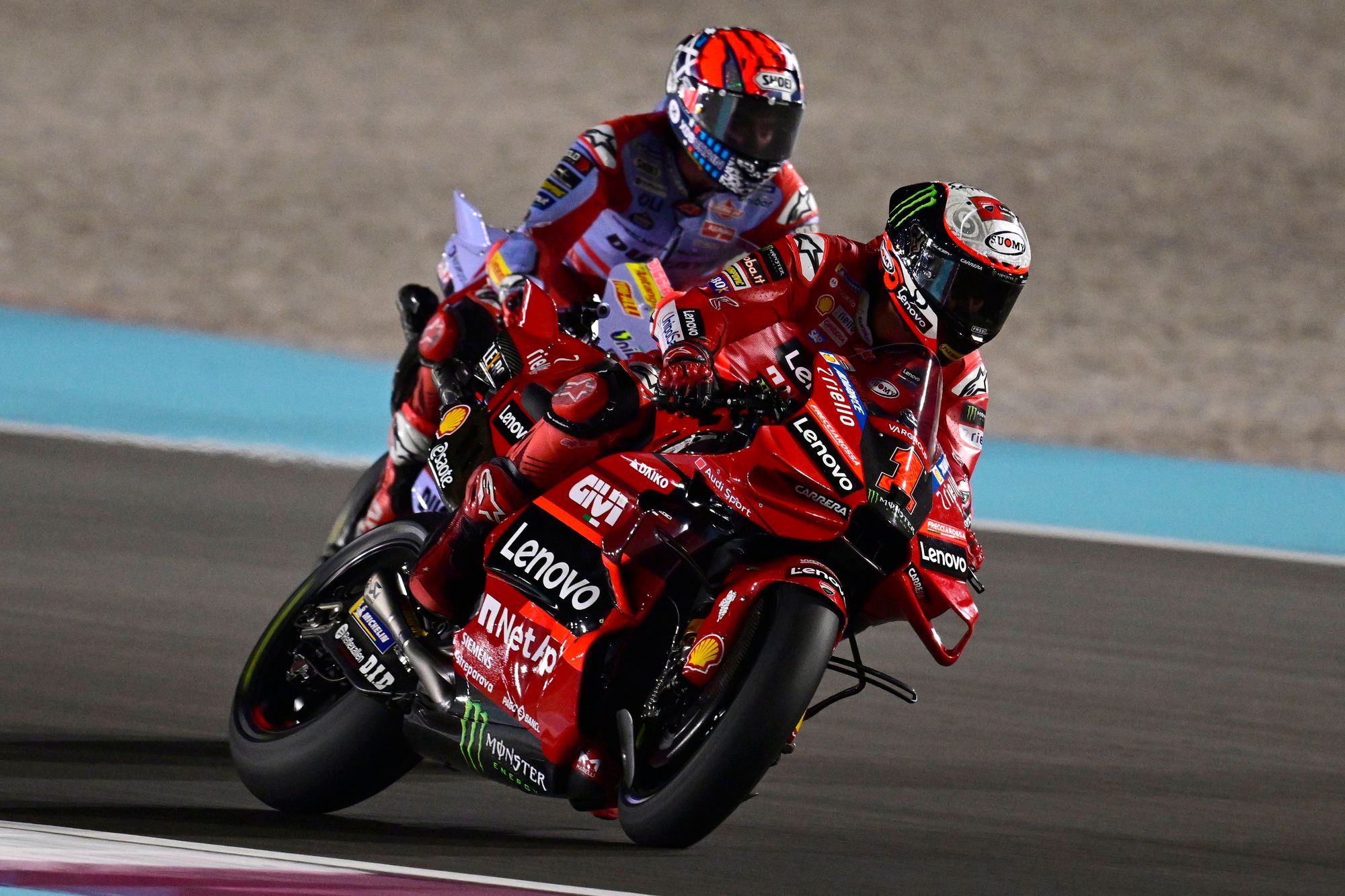 He battled against a seemingly-defective rear Michelin tyre during Saturday's sprint race but still secured a top five finish and then took what could be a title-deciding podium on Sunday.
Really the only thing that counts against Pecco Bagnaia this weekend is the rather reckless lunge he initiated on Di Giannantonio, a move that could have very easily swung things in the opposite direction.
5 Jorge Martin
Started: 5th Sprint: 1st Race: 10th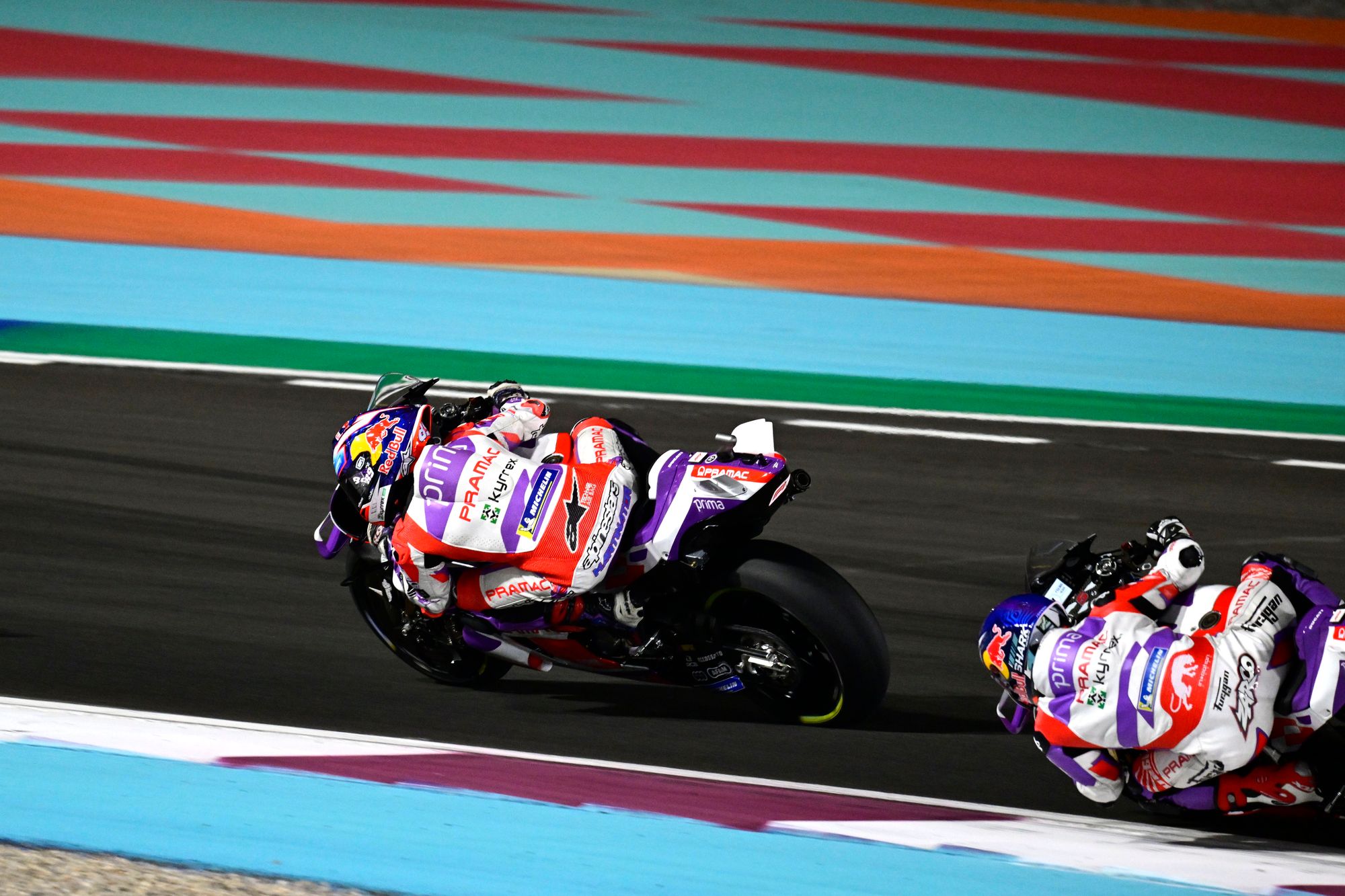 How do you judge the weekend of someone who believes that things were out of their hands thanks to a bad tyre in Sunday's main event?
It's a tough situation for Jorge Martin, one that might have ended his championship hopes for this year at least, but there are both strengths and weaknesses apparent in his performance.
Most importantly, he managed to limit the damage by making it to the end of the race - but at the same time, he very much lost his cool once again on track, which could so easily have harmed him even more severely…
6 Maverick Vinales
Started: 8th Sprint: 6th Race: 4th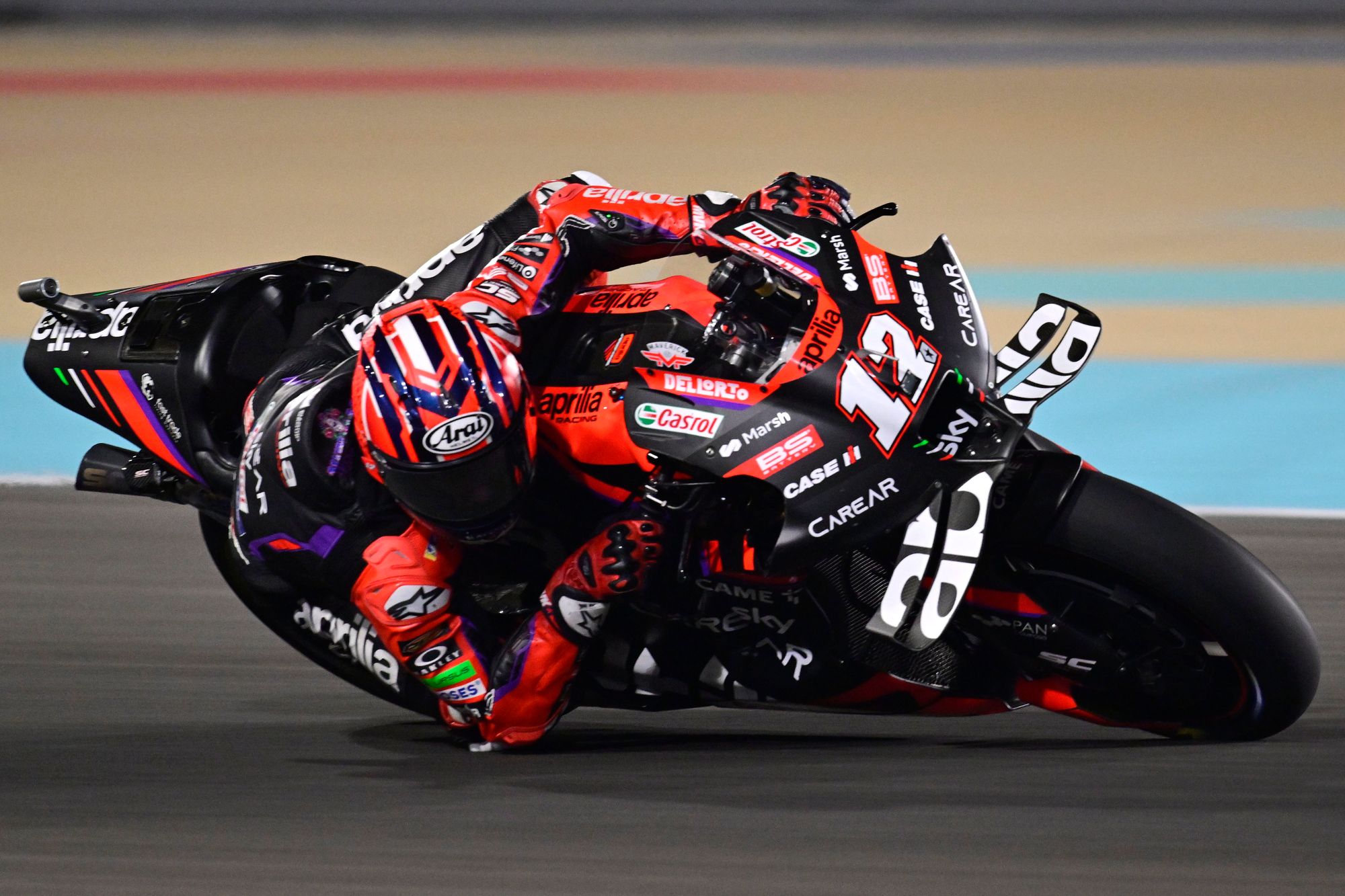 The only thing denying Maverick Vinales a higher ranking is the niggling belief that he should have done better on the Aprilia at Lusail.
Lusail was one of their pre-season targets thanks to the way in which it suits the RS-GP, and it very much looked like the main factor that denied him a podium on Sunday wasn't the bike's speed but rather his own lack of aggression early on in the race when he needed to get past Martin much quicker than he was able to.
7 Alex Marquez
Started: 3rd Sprint: 4th Race: 6th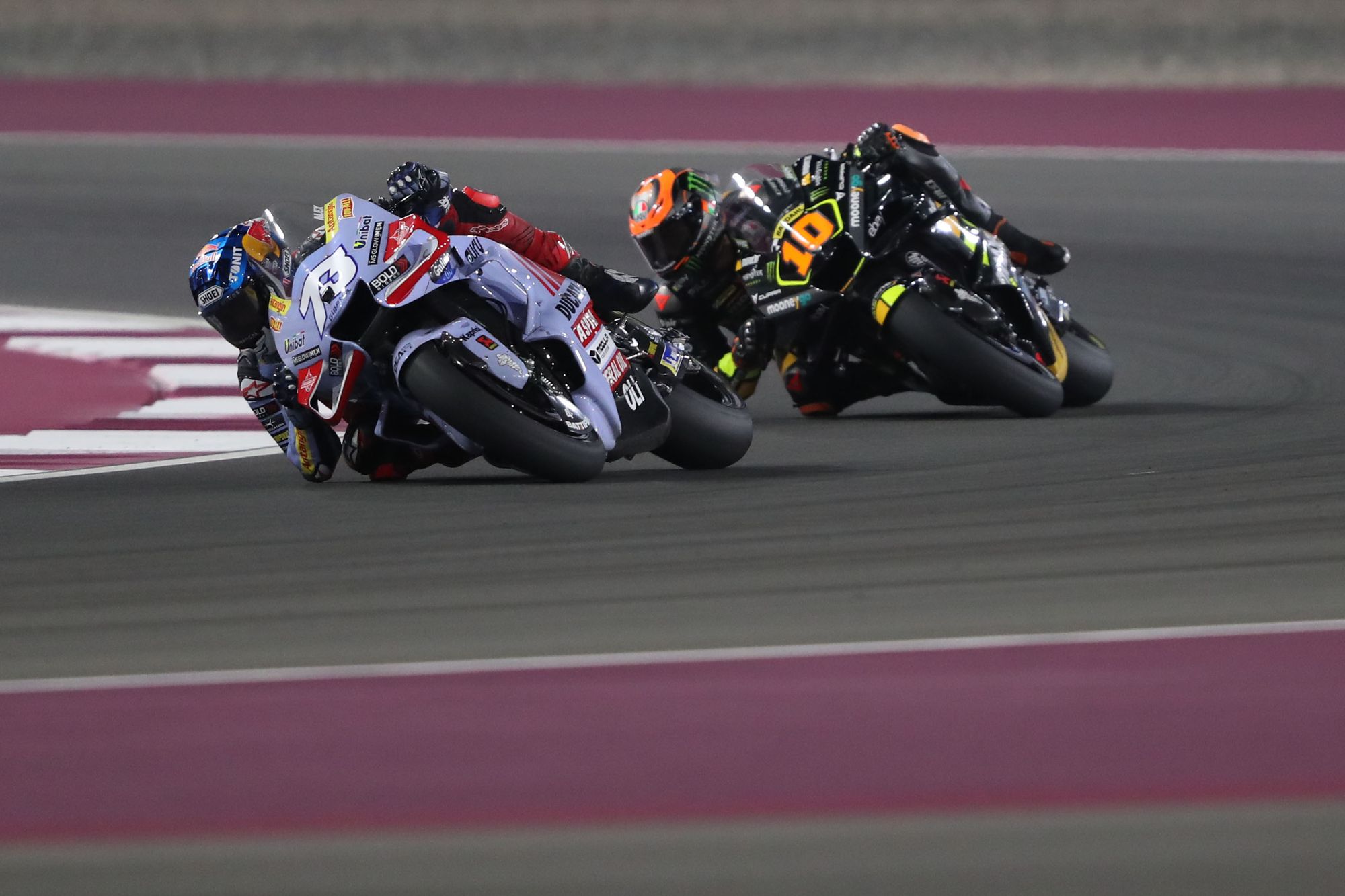 Not quite his sprint-winning Sepang weekend, but nonetheless another solid performance from Alex Marquez.
Having already proven that he's capable of running at the front, he's now backing that up with consistency as well, and it could well make for a dangerous package in 2024 if he can maintain it over the winter break.
8 Brad Binder
Started: 11th Sprint: 7th Race: 5th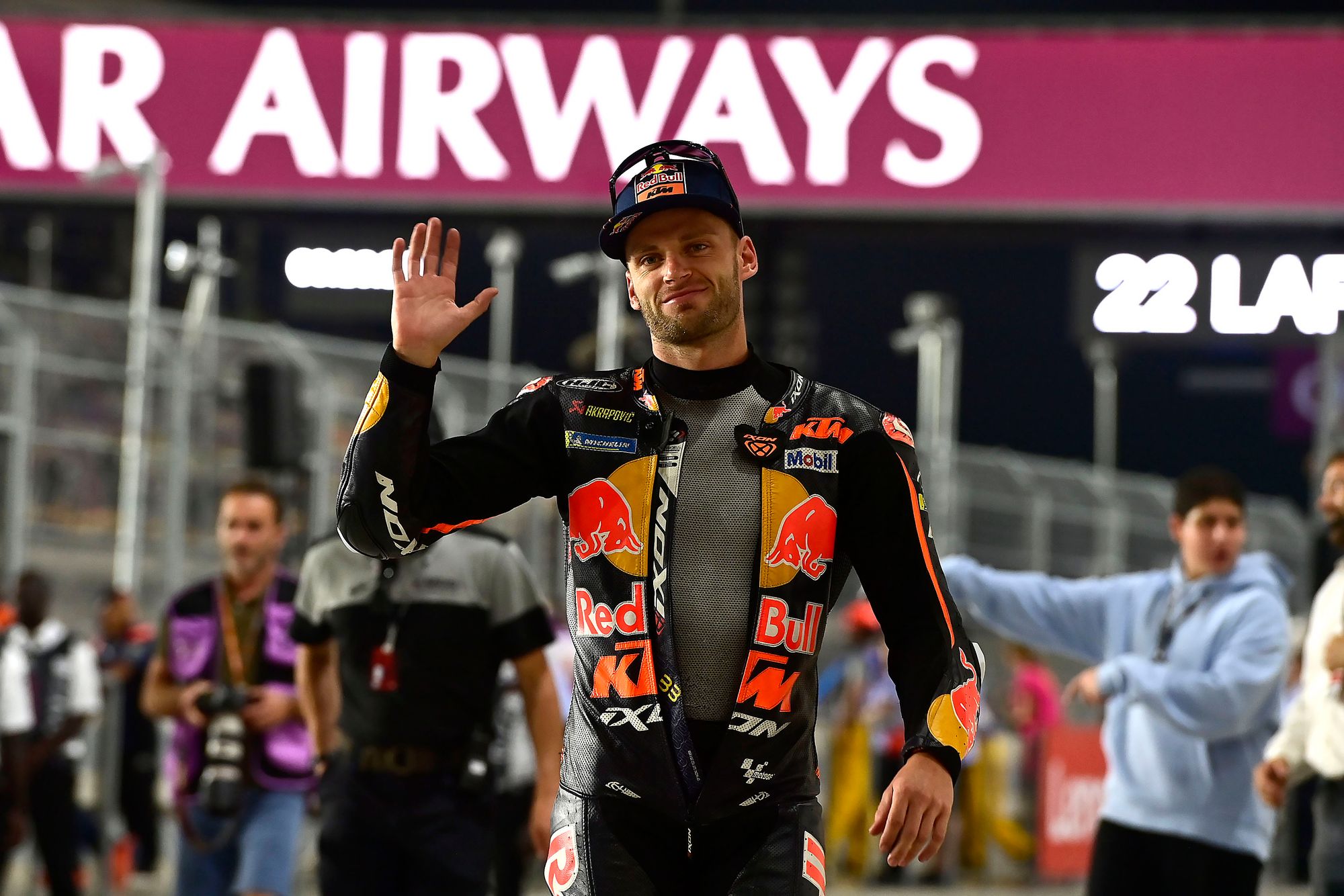 Not the best weekend of the season by far for Brad Binder, but it did demonstrate two things about the South African's abilities.
For one, he's still the best KTM rider by far on a tough weekend for the Austrian factory, that's not something that happens by accident.
And secondly, even on a bad weekend, he limited the damage with decent results, a skill that'll become increasingly important as the bike continues to improve and title success starts looking like a possibility.
9 Iker Lecuona
Started: 21st Sprint: 17th Race: DNF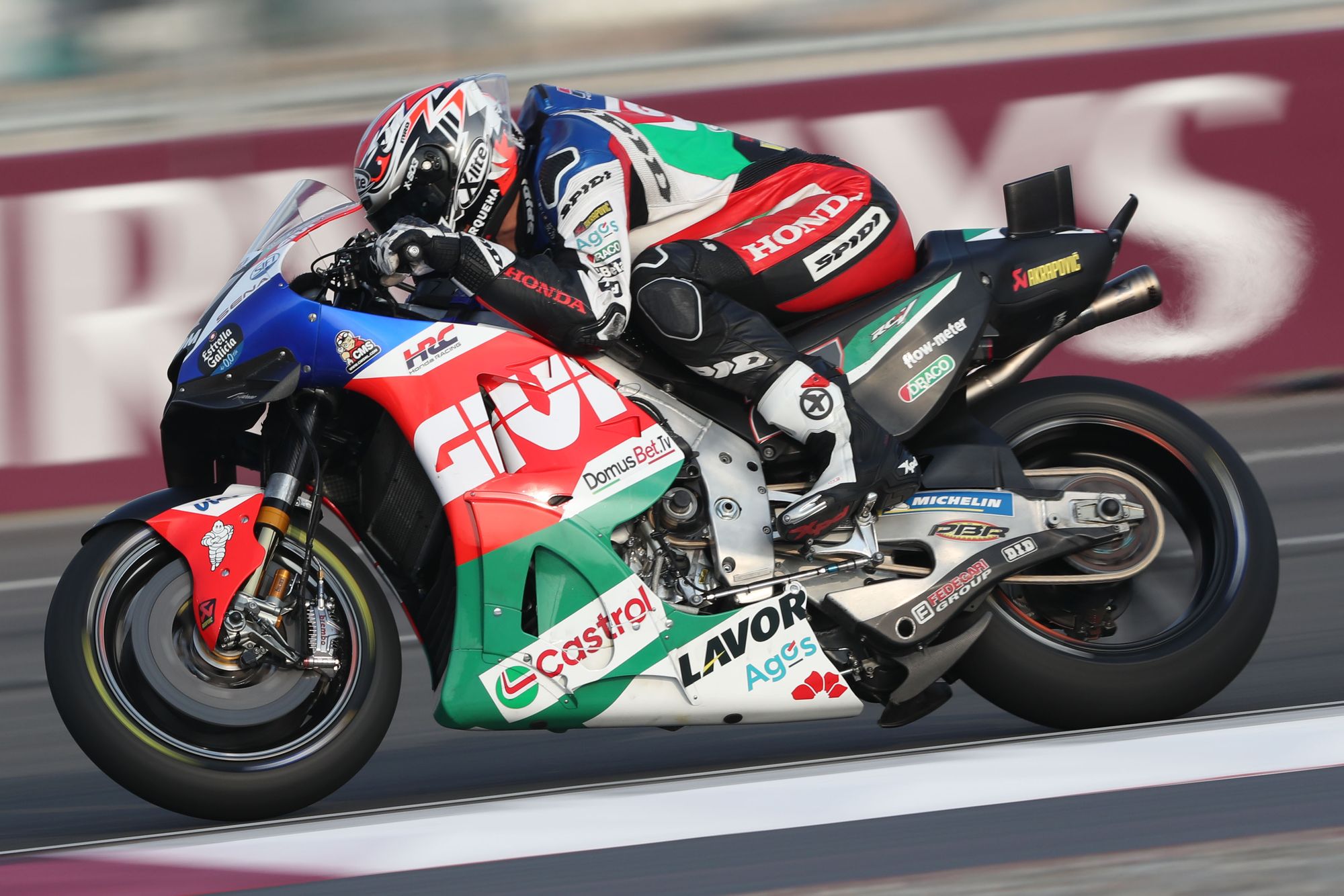 It's hard not to feel a little bit sorry for Honda injury replacement Iker Lecuona this year, whose sole goal of scoring MotoGP points has at every opportunity been waylaid by technical problems.
He had decent pace all weekend in Lusail, much better than the round before in Malaysia, but with an electrical issue ending his race only four laps in, his points-scoring ambitions quickly disintegrated.
10 Enea Bastianini
Started: 15th Sprint: 20th Race: 8th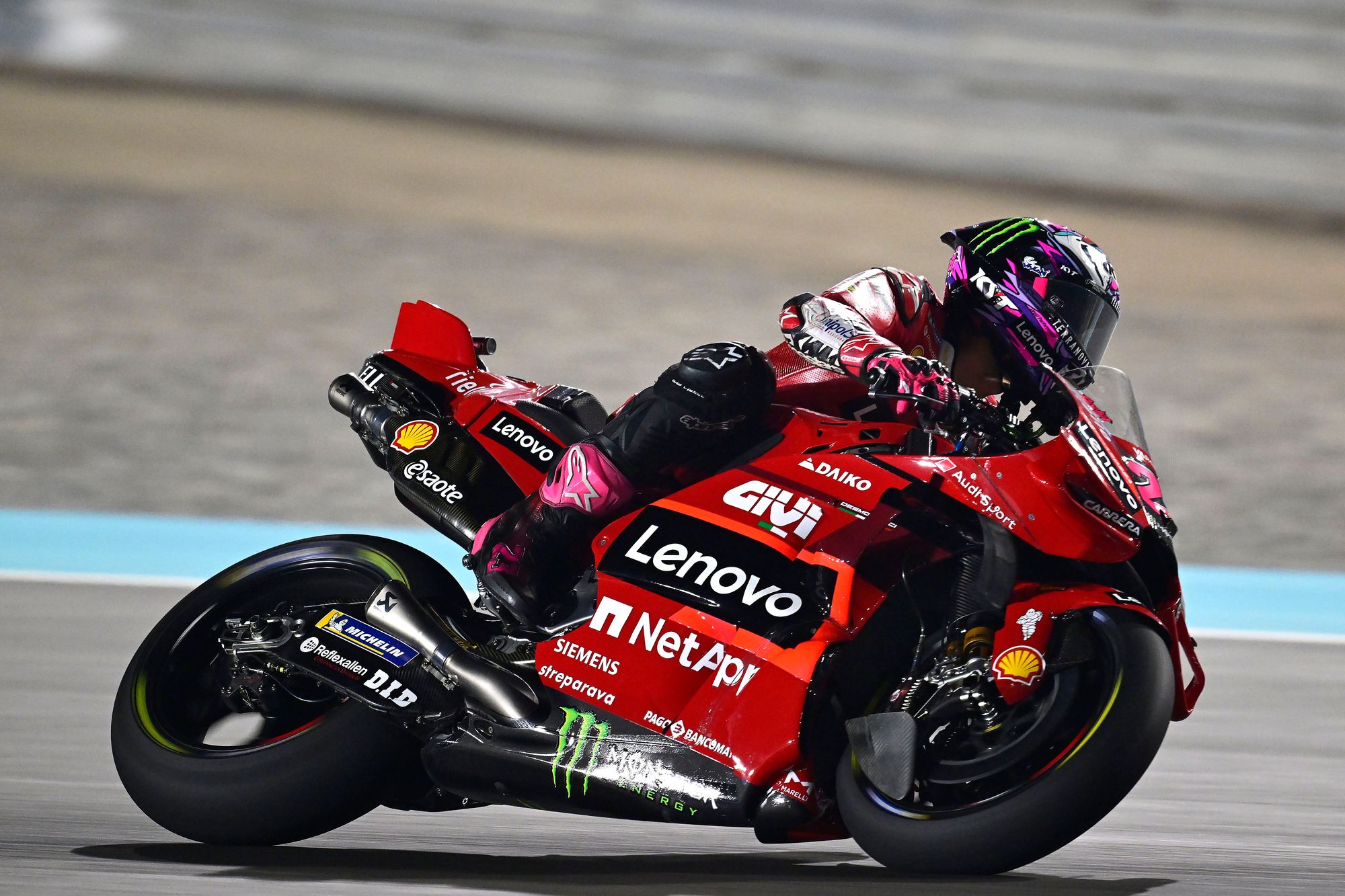 Hardly his exceptional weekend from only seven days before when he finally got back to winning ways at Sepang after an injury-struck season, but Enea Bastianini's weekend in Lusail was more quiet confidence as he continues to regrow his form.
He was unlucky on Saturday to get caught up in Miguel Oliveria's crash, but his Sunday ride was a solid progression through the standings that even gave him the chance to assist team-mate Pecco Bagnaia's title hopes a little bit.
11 Johann Zarco
Started: 6th Sprint: 10th Race: 12th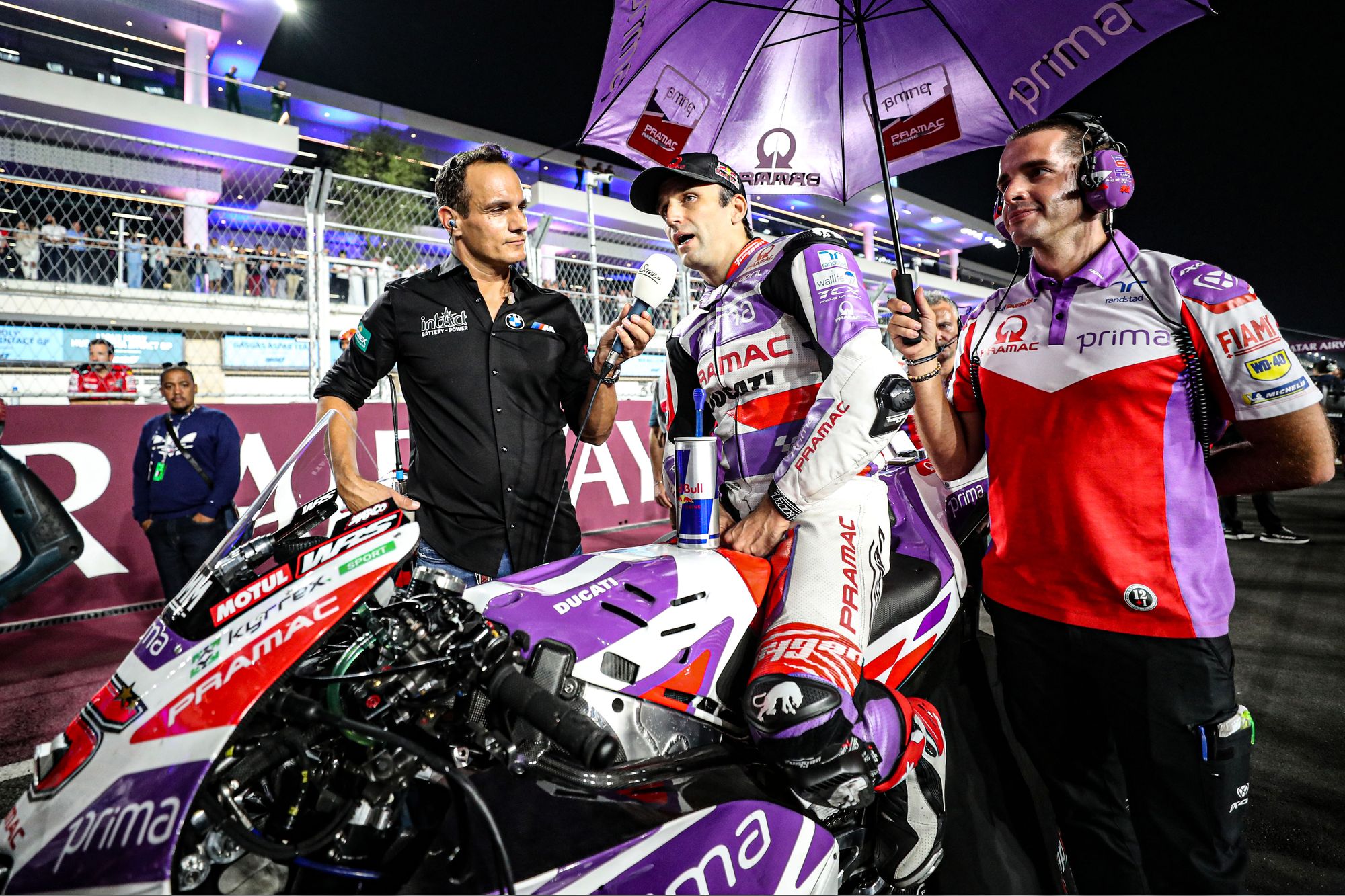 It's tricky to fully understand the level of performance demonstrated by Johann Zarco at Lusail, because it's fair to say that the Frenchman took his team role to heart and did an excellent tail gunner job for title-fighting team-mate Jorge Martin on Sunday, a move that may well have jeopardise his own hopes of a better result.
A noble move from the Frenchman, and a decent way to conclude his time as a Pramac racer in their penultimate weekend together.
12 Augusto Fernandez
Started: 12th Sprint: 9th Race: 15th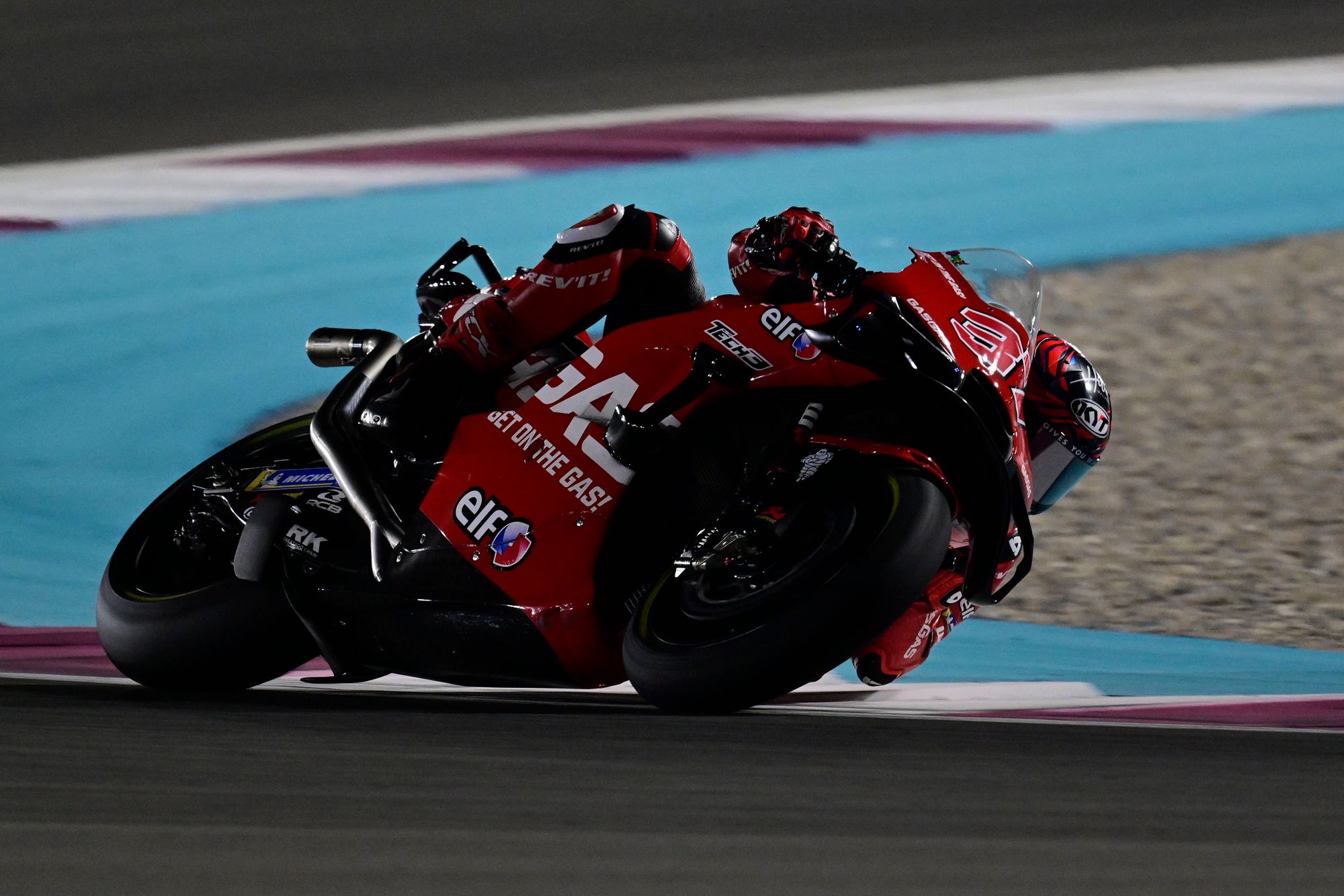 It might not look like it on paper, but Lusail was perhaps Augusto Fernandez's best weekend of his rookie season.
He finally managed to get the balance of his bike right between qualifying and race pace modes, only a series of bumps and contacts in the opening laps of the race on Sunday denied him a better result.
But with direct progression to Q2 and a sprint race point, it bodes well for the now officially crowned rookie of the season.
13 Marc Marquez
Started: 7th Sprint: 11th Race: 11th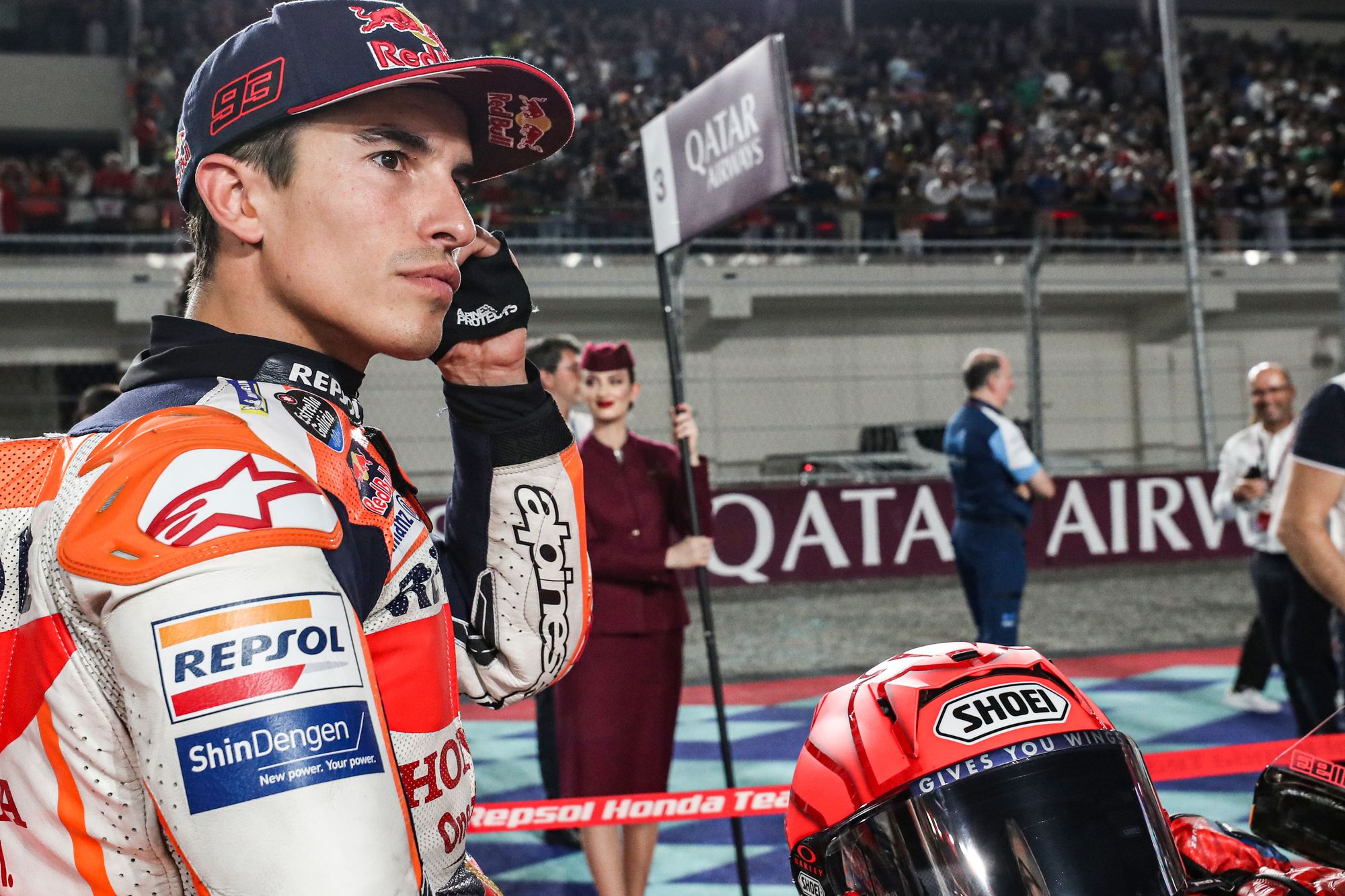 It's looking increasingly likely that Marc Marquez's career as a Honda rider is going to end as a rather muted affair, with the performance he's able to extract from the bike right now nowhere near good enough to be competitive, even if he did display again in Lusail that he's at the very least able to mix it up a little at the start of races.
Don't expect Valencia to be much different even as he prepares to bid Honda farewell.
14 Jack Miller
Started: 16th Sprint: 12th Race: 9th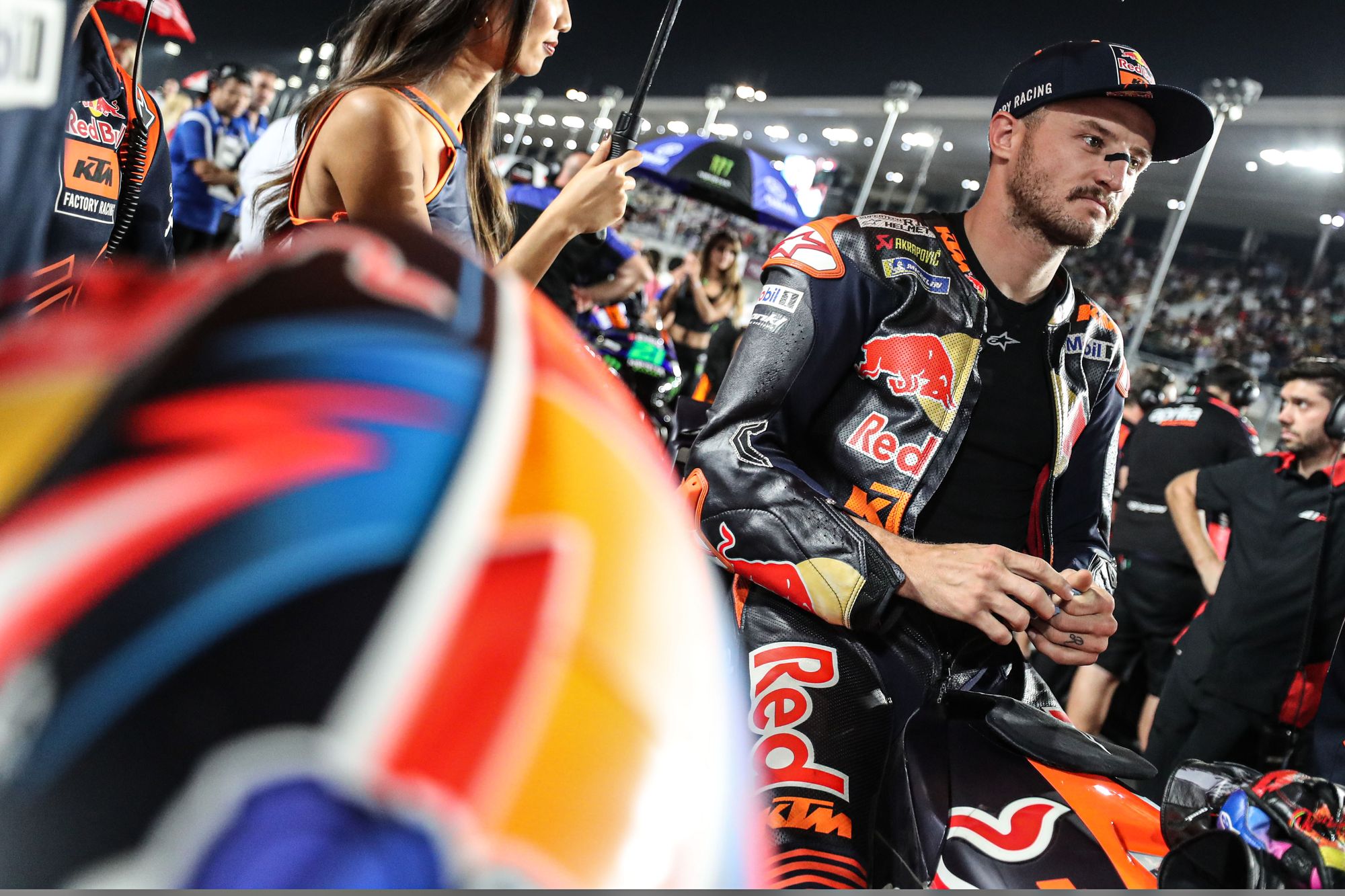 A largely invisible weekend for Jack Miller, with a bit of early battling in Sunday's main event overshadowed by being beaten by satellite rookie Augusto Fernandez in the sprint.
The up-and-down season continues for the Australian, but it's getting harder and harder to find excuses for why he's so inconsistent.
15 Taka Nakagami
Started: 22nd Sprint: 18th Race: 19th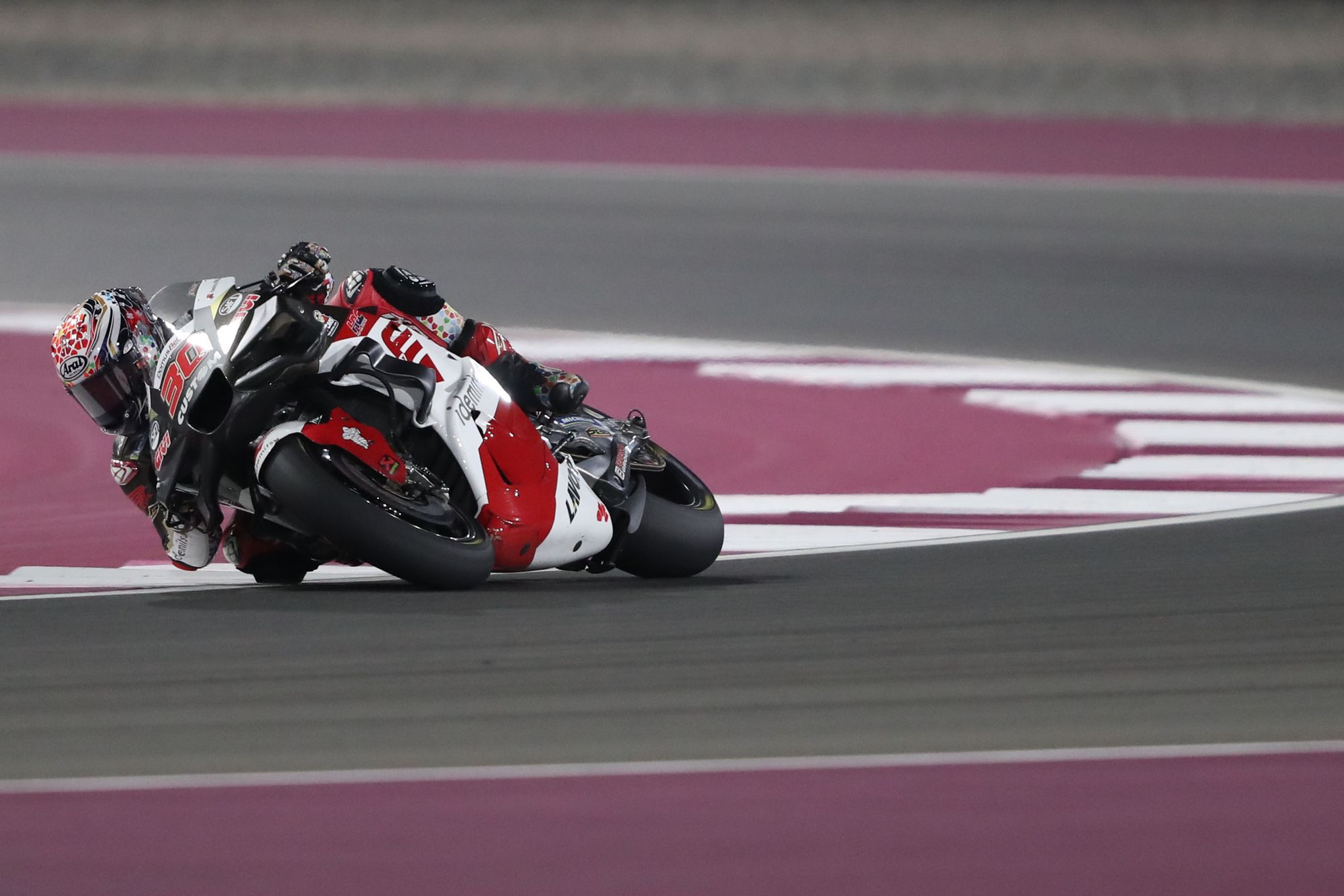 It's certainly not easy being a Honda rider at the minute, and Takaaki Nakagami probably has the shortest end of the stick thanks to his status within the ranks.
However, he's at least able to consistently finish races, and while that's something that was more common than usual in the Honda camp at Lusail, it's still another example of him bringing home valuable data for next year.
16 Joan Mir
Started: 20th Sprint: 19th Race: 14th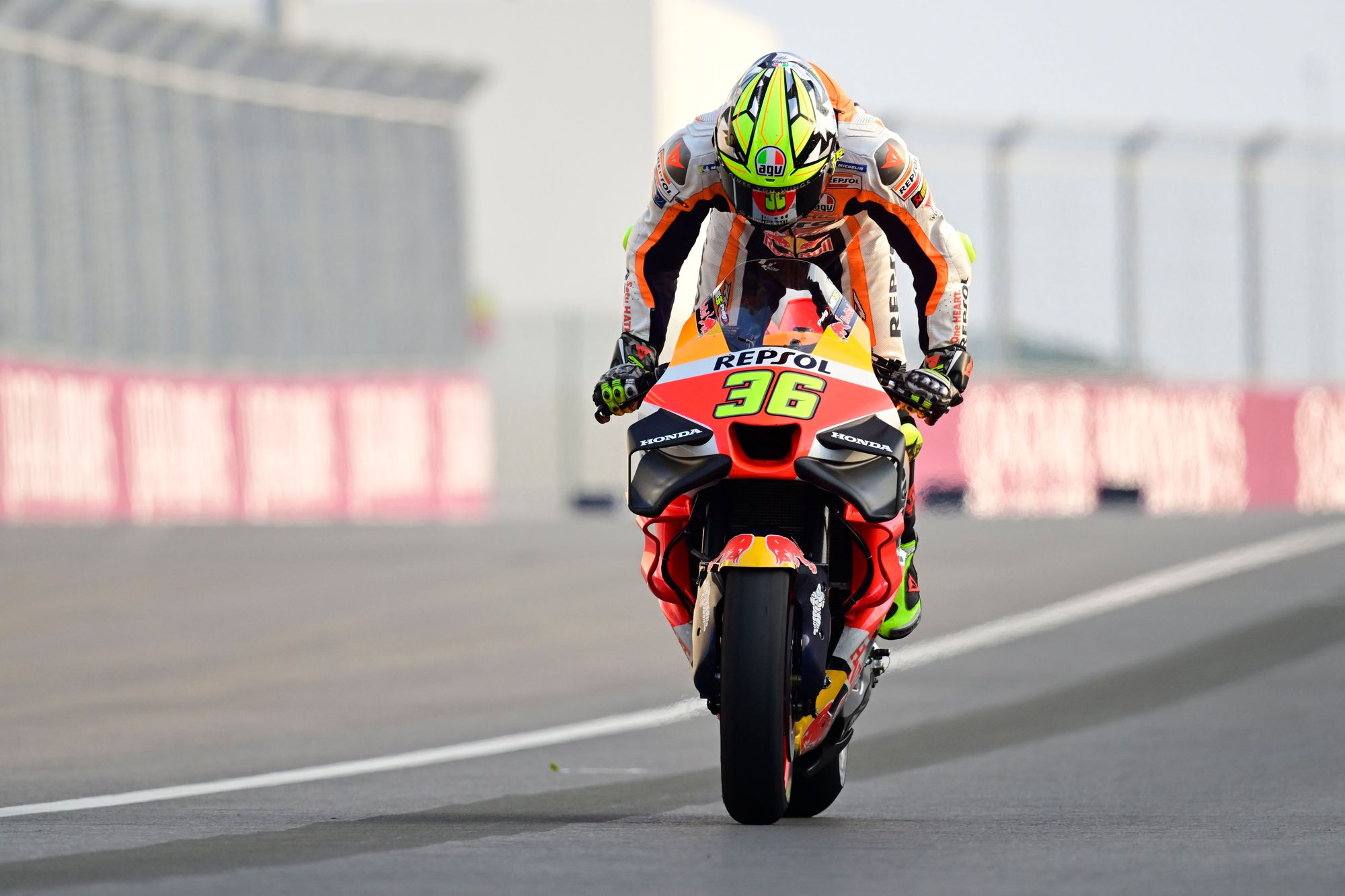 Another weekend where there's not much positive to report on for Joan Mir other than that he at least saw a chequered flag in two races in Lusail.
There were minor improvements over previous weekends, and hopefully a step closer to being able to push the Honda the way he wants, especially when you compare his position to that of Honda benchmark Marc Marquez's.
17 Pol Espargaro
Started: 19th Sprint: 16th Race: 18th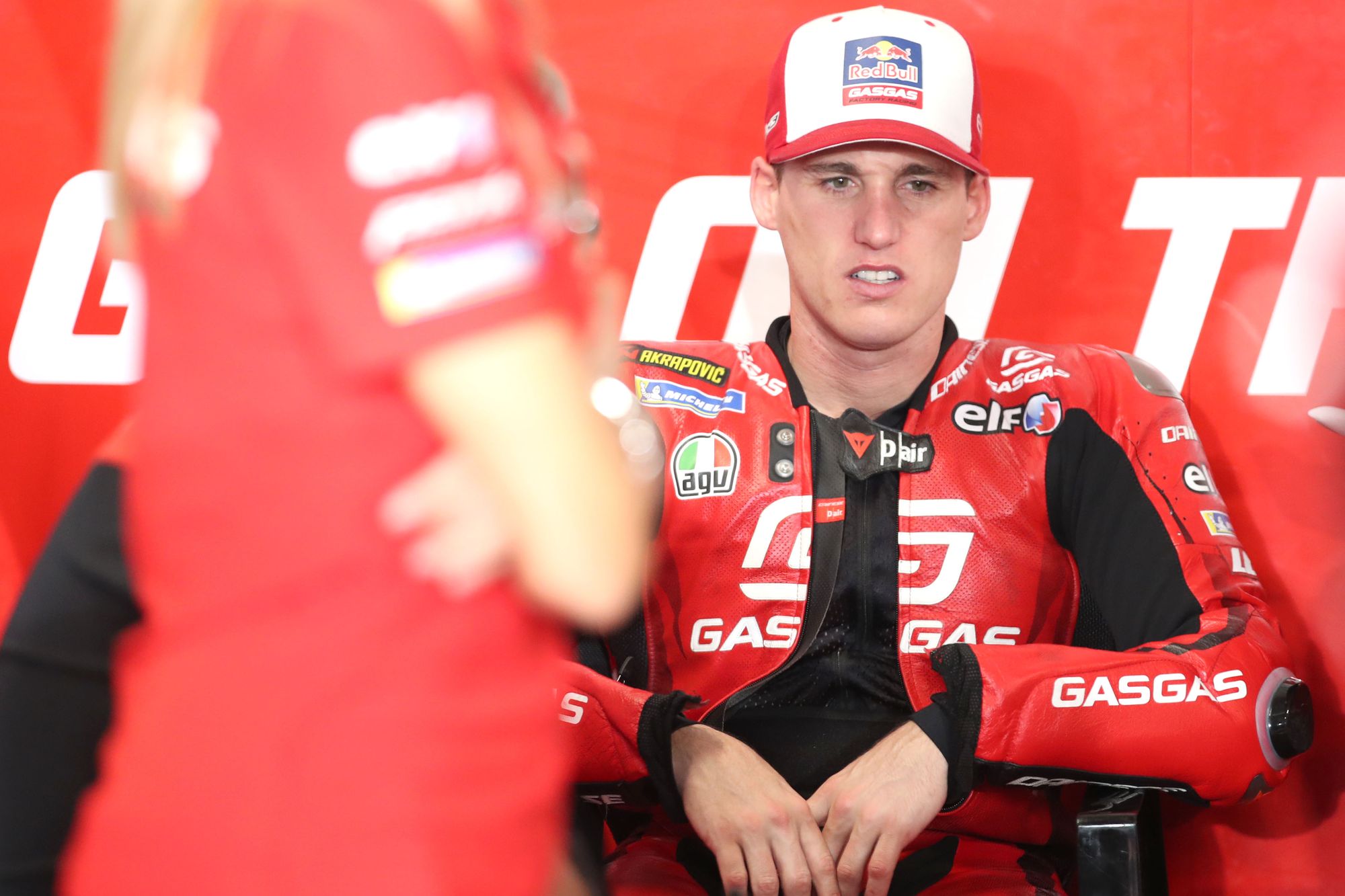 One of a few riders on the grid who seem to be counting down the days until it's all over now, Pol Espargaro's struggles with MotoGP form continued at Lusail even as the temperature and the physicality dropped down to something a little more friendly.
One of his favourite circuits and a place where he's performed well in the past, it makes the end result even more disappointing for the Spaniard as he heads to what may well be his final MotoGP race in Valencia.
18 Franco Morbidelli
Started: 18th Sprint: 15th Race: 16th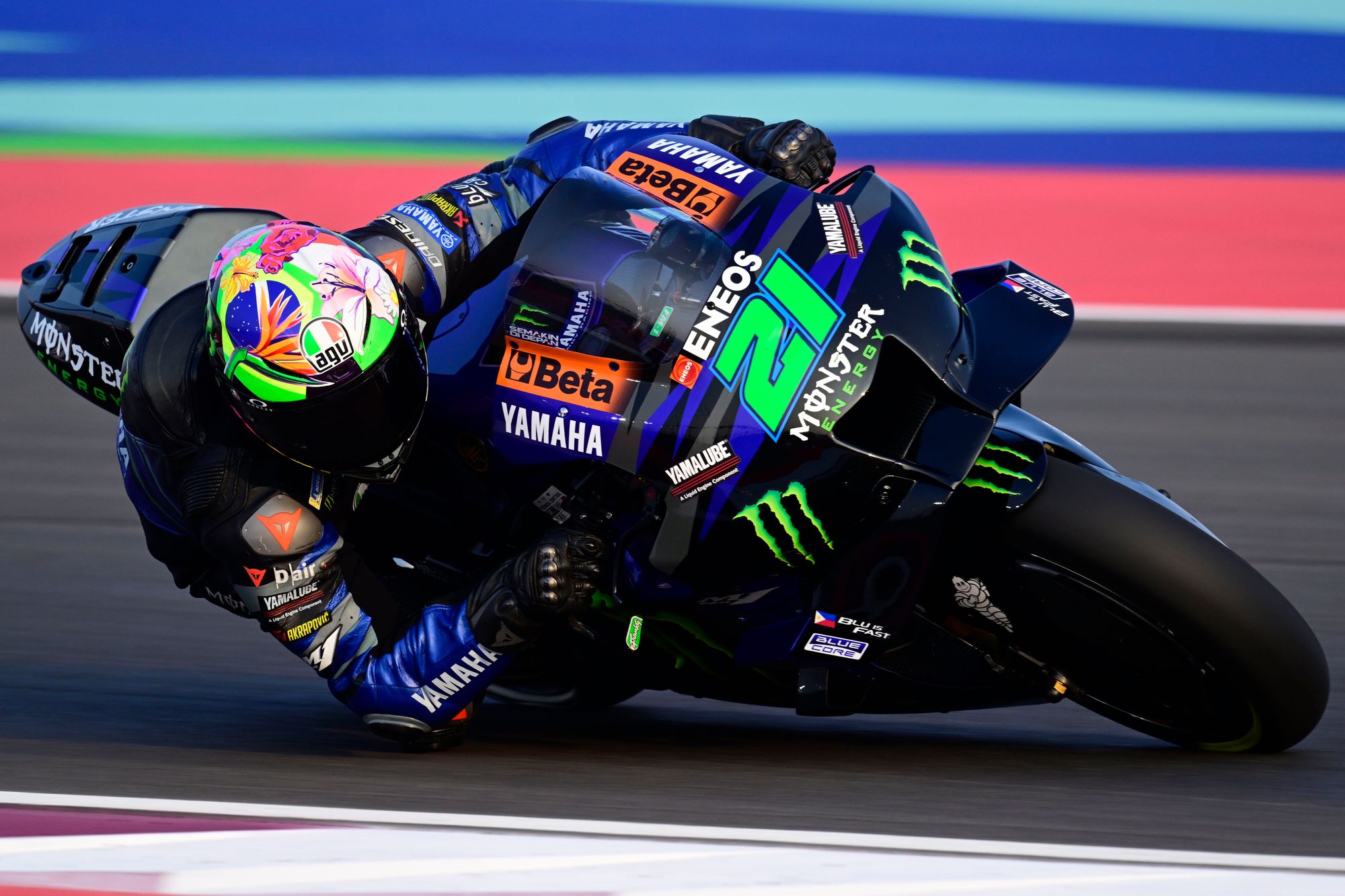 Another weekend where, despite a fast team-mate and plenty of promise on Friday, Franco Morbidelli concluded it by making more headlines off the track than on it thanks to his spat with Aleix Espargaro.
His Yamaha end can't come soon enough now as he continues to struggle to do anything at all on the M1 come race day.
19 Raul Fernandez
Started: 9th Sprint: 14th Race: 17th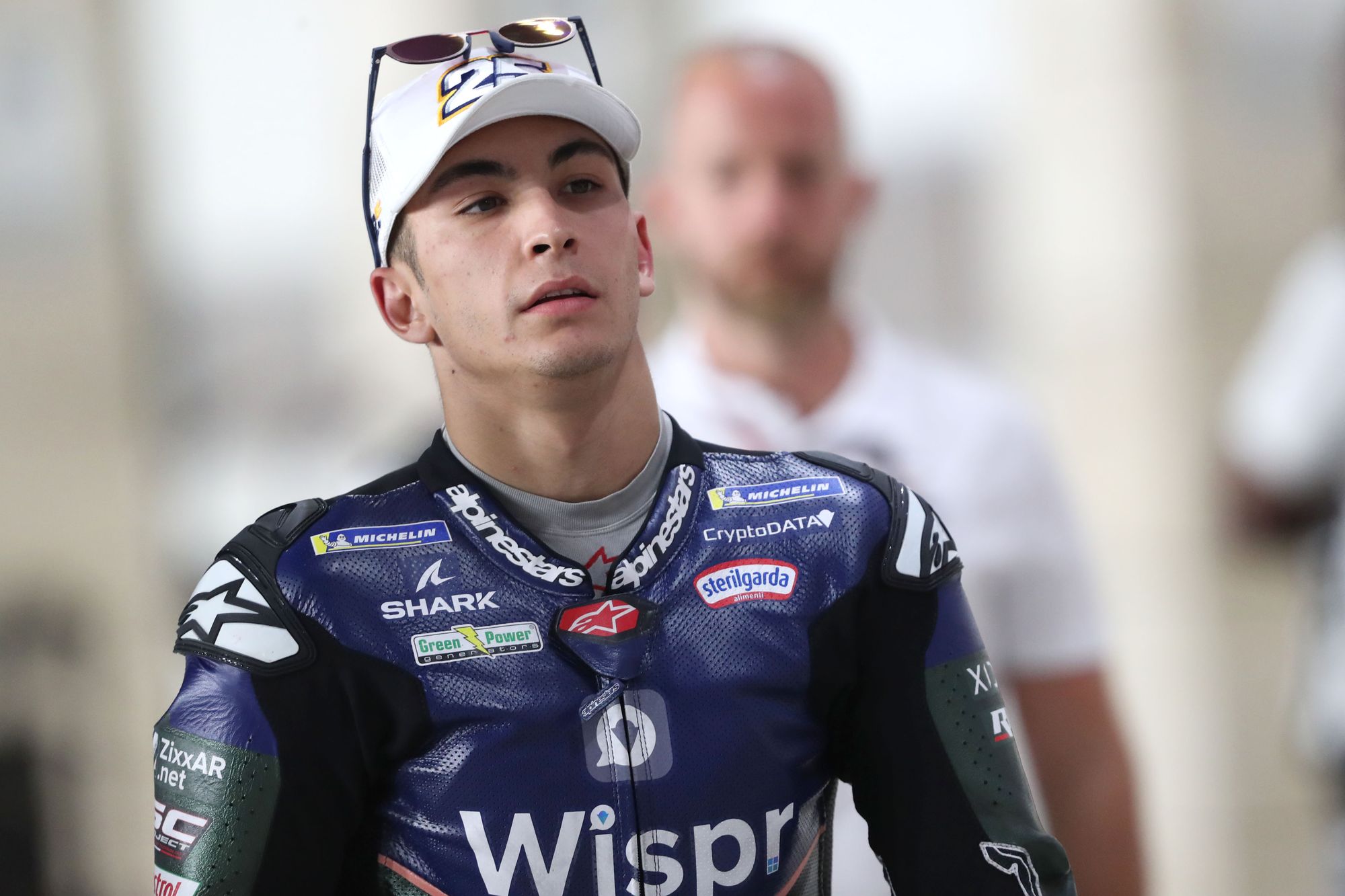 The weekend started with such promise for Friday's fastest man Raul Fernandez - but it ended up with him once again angry and frustrated at a weak finish.
He blamed tyres, like Jorge Martin, for Sunday's poor race, but it doesn't mitigate the fact that he was also in difficulties in Saturday's sprint. The form is improving, slowly, but there's still work to do.
20 Marco Bezzecchi
Started: 13th Sprint: 13th Race: 13th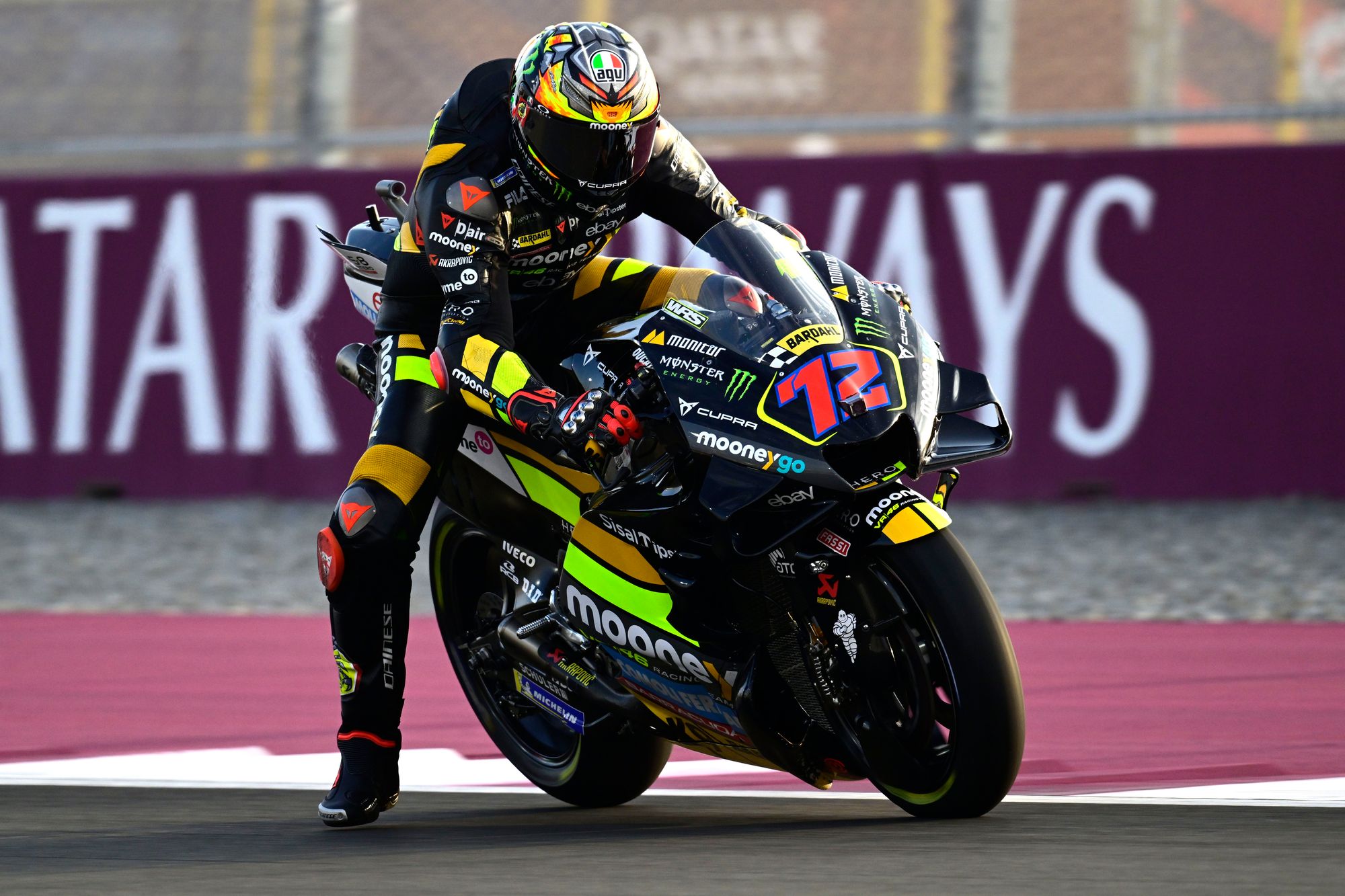 To be frank, it seems like since his title aspirations mathematically disappeared, Marco Bezzecchi has checked out somewhat. He was nowhere to be seen all weekend at Lusail, and his results reflect that, with the VR46 rider surely capable of barely making it into the top 10, especially at a track where his team-mate took the exact same machine to pole position and podium success.
21 Aleix Espargaro
Started: 10th Sprint: DNF Race: DNF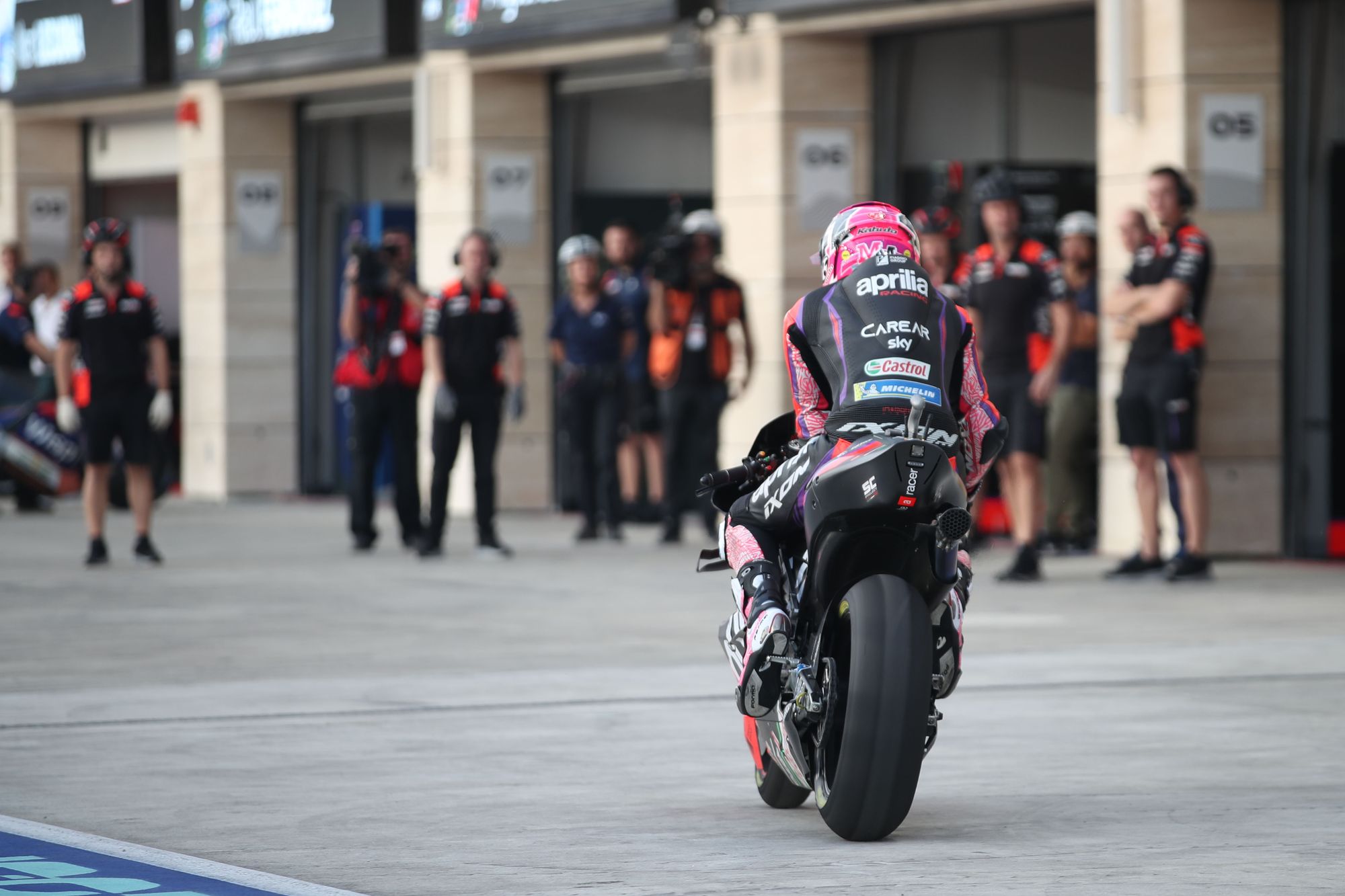 It's fair to call Lusail a rollercoaster weekend for Aleix Espargaro, who will remember it most of all for the grid penalty he received after striking Franco Morbidelli during practice.
But, with a bullish start to the weekend translating into a rather average qualifying pace, the crash with Miguel Oliveira that took him out of the sprint and (through lingering injury) out of the main event after six laps was something that could have been avoided had he qualified where he should have been.
22 Miguel Oliveira
Started: 17th Sprint: DNF Race: DNS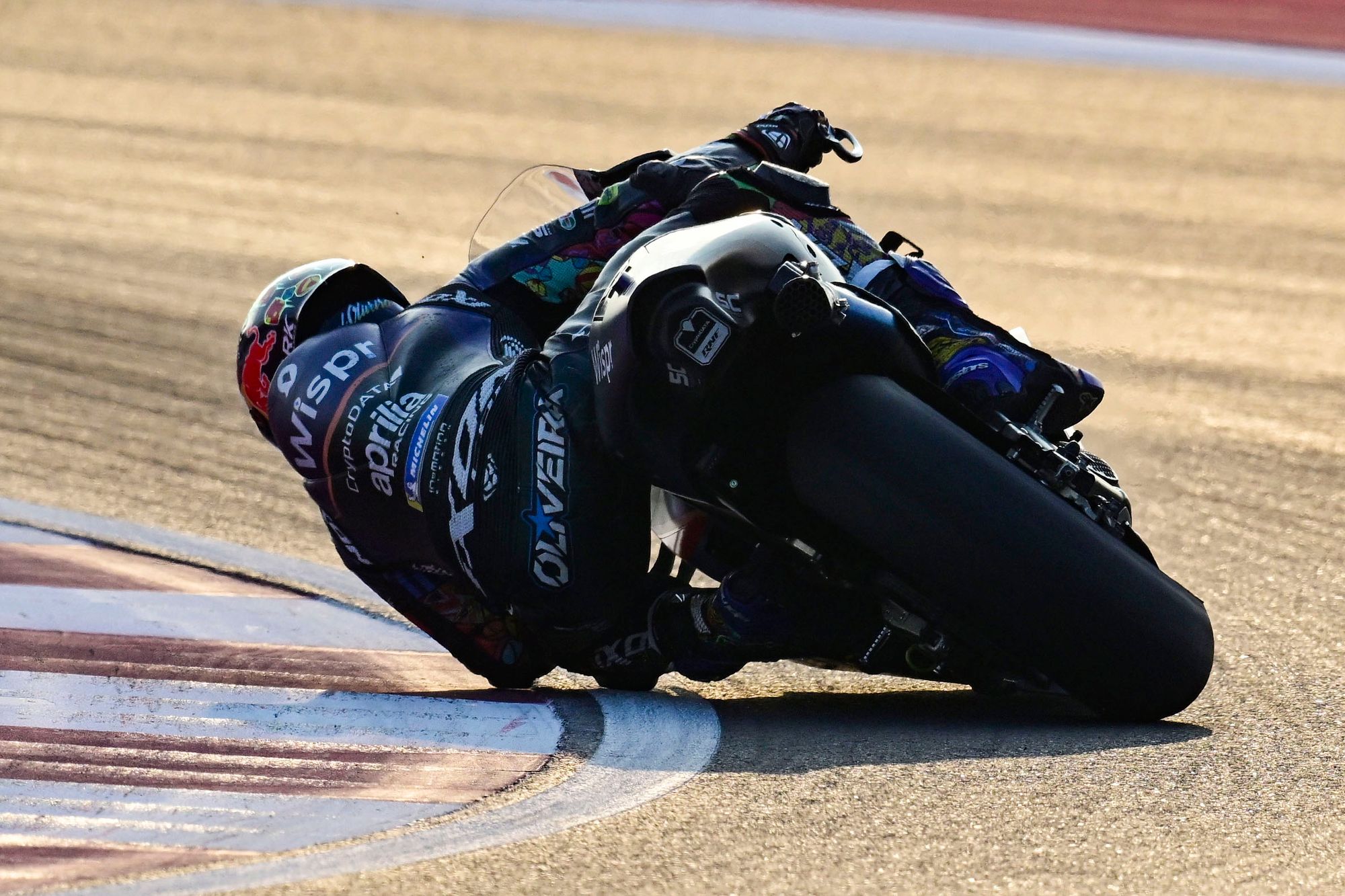 Miguel Oliveira has undoubtedly been the unluckiest rider on the MotoGP grid this year, repeatedly getting taken out of races by others.
But this weekend his downfall was all his own doing that saw the Portuguese racer hobble away with a broken shoulder blade and his fellow Aprilia racer Aleix Espargaro receive a fractured leg, after an aggressive opening lap went a little bit too far over the limit.