Newly-crowned 2023 Moto3 champion Jaume Masia emerged from Sunday's world title winning Qatar Grand Prix not just with top honours in the lightweight class but also facing significant controversy after an aggressive end to the championship battle that he was wholly unrepentant for after the chequered flag.
The Leopard Honda rider went into the race with the odds very much in his favour against Japanese rival Ayumu Sasaki, with a 13-point lead that meant that - with only two rounds left in Qatar and next weekend at Valencia - finishing ahead of Sasaki would be enough for Masia to go into his home race with a very comfortable margin.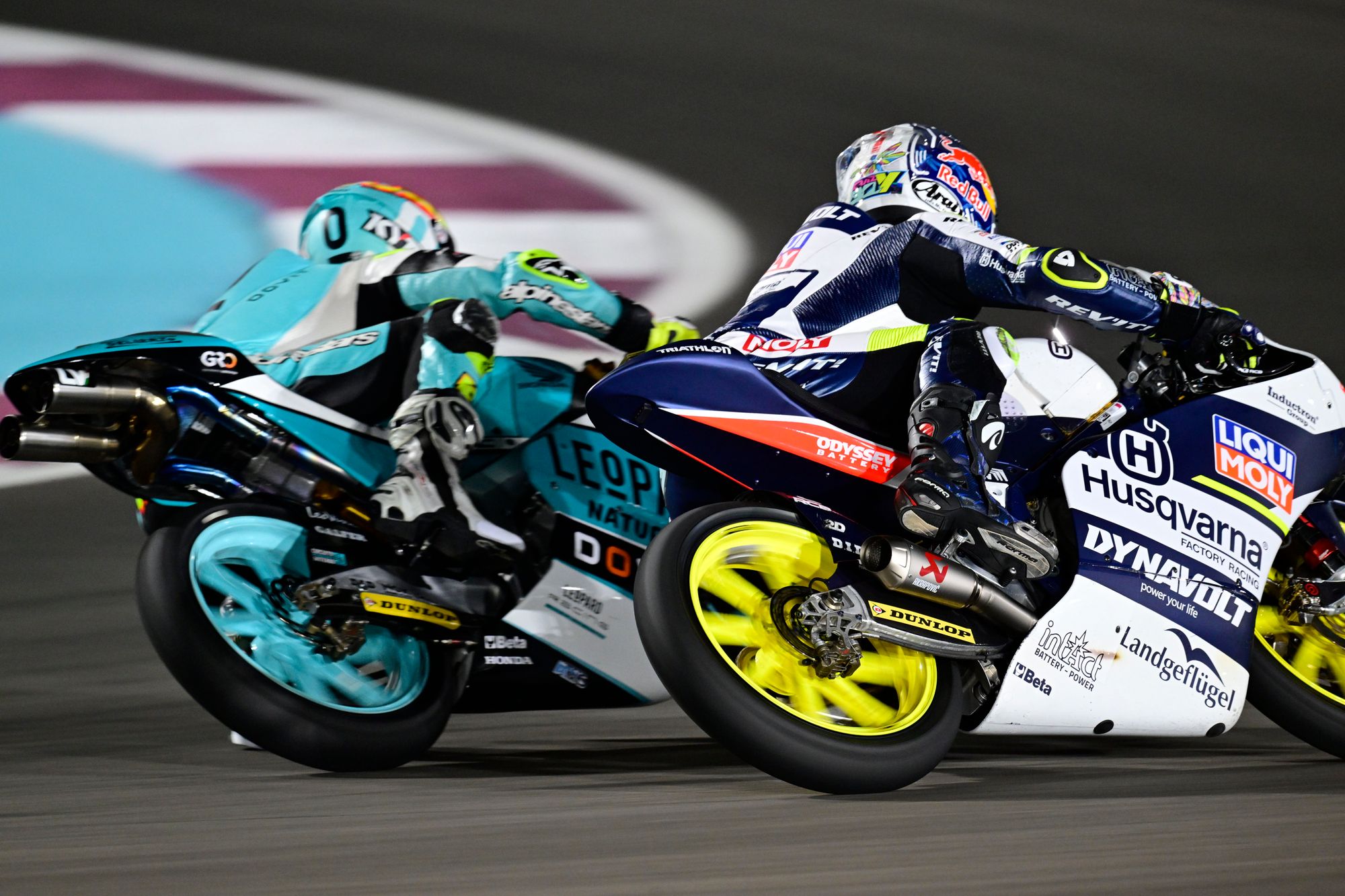 However, with a traditionally chaotic Moto3 race breaking out as soon as the lights went out and with Masia and Sasaki among a pack of other racers (two of whom, David Alonso and Dani Holgado, still had faint championship hopes of their own), it became apparent that neither would be able to take it easy even if it looked quite clear that both Masia and Sasaki had better pace than those around them.
Amid plenty of harsh but fair moves in the opening laps of the race, it was two from Masia in particular that raised eyebrows, as he twice went up the inside of Sasaki at Turn 6, both times failing to stop anywhere near the apex and sitting up the Japanese racer.
THE GLOVES ARE OFF! ⚔️

The title contenders are locked in battle! 👊#QatarGP 🇶🇦 pic.twitter.com/1ixnnw3Ljl

— MotoGP™🏁 (@MotoGP) November 19, 2023
On both occasions, the pair dropped from fighting for the lead to barely inside the top 10 - but with Masia emerging in front both times.
BAM! SAME CORNER 💥 @jaume_masia STANDS @AyumuSasaki UP! 😮#QatarGP 🇶🇦 pic.twitter.com/4Nm5gIr9XB

— MotoGP™🏁 (@MotoGP) November 19, 2023
It was something noted by the FIM MotoGP race stewards, too, with Masia being sent a conduct warning message to his dashboard but facing no further action from race control. The warning was something Masia dismissed afterwards by saying "I saw some messages from race direction, but honestly I don't care too much."
Neither of the moves made much of a difference to Sasaki's eventual track position coming into the final laps of the race (and there was, ironically, some objection on Masia's part as to how Suzuki was riding), but when some rivals intervened and got in between Masia and Sasaki on the third-to-last lap, Sasaki fell into the clutches of Masia's Leopard Honda team-mate Adrian Fernandez.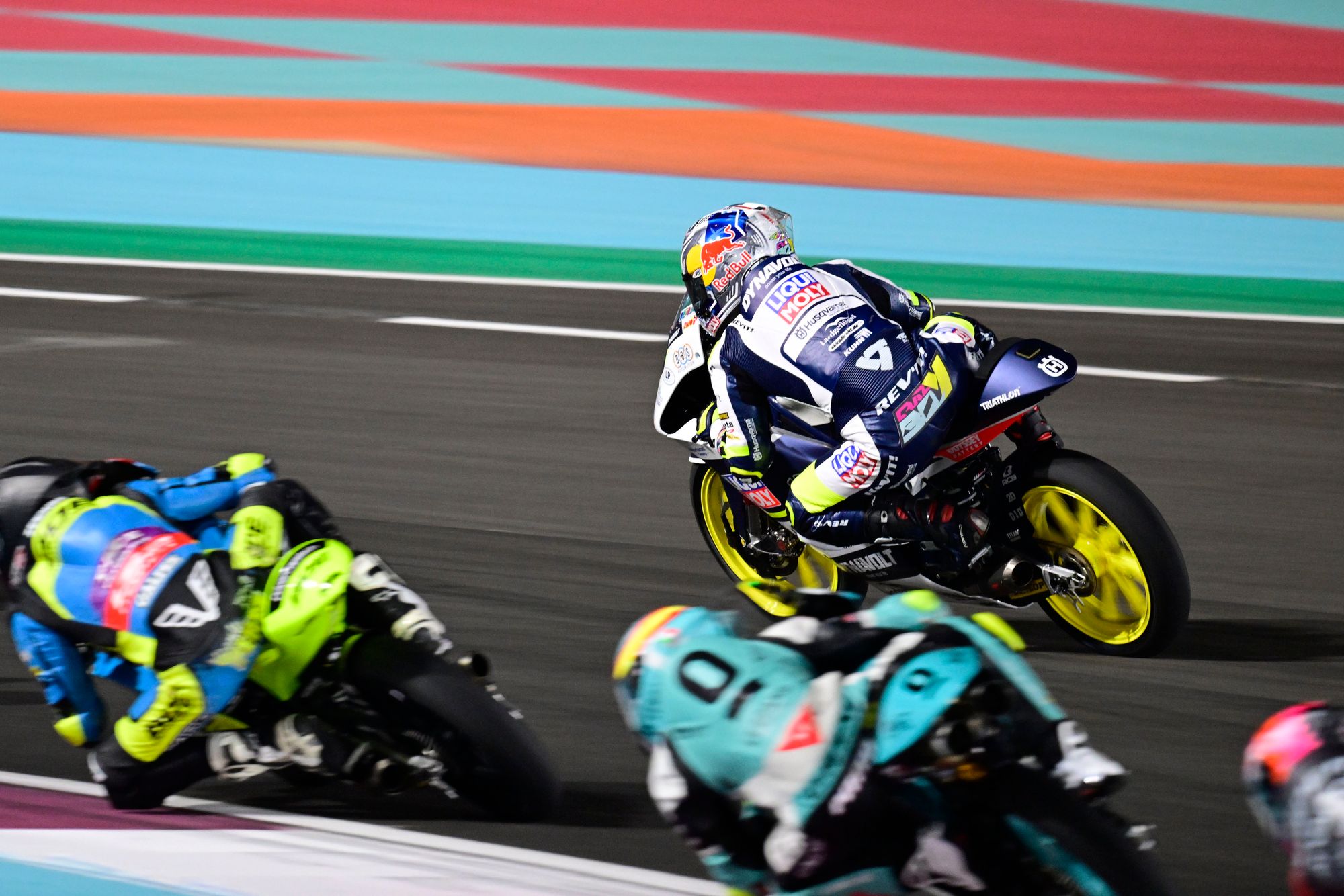 And the brother of MotoGP rider Raul then proceeded to replicate Masia's aggression towards Sasaki, albeit in an even more obvious manner.
😱 @31AdriFernandez MIGHT HAVE JUST WON HIS TEAMMATE THE CHAMPIONSHIP! 😱

He BARGES @AyumuSasaki1 back to 9th! 👊#QatarGP 🇶🇦 pic.twitter.com/X1MNShIN1l

— MotoGP™🏁 (@MotoGP) November 19, 2023
A mid-season replacement for Sasaki's Japanese compatriot Tatsuki Suzuki, the younger Fernandez has an aggressive reputation that precedes him - and he was quick to demonstrate it again at Lusail by coming back at Sasaki twice in a single lap.
Glancing on multiple occasions over his shoulder, as if seeking out Sasaki, Fernandez finally uncorked a last-corner divebomb that left Sasaki facing too tall an order to get back with the leading group.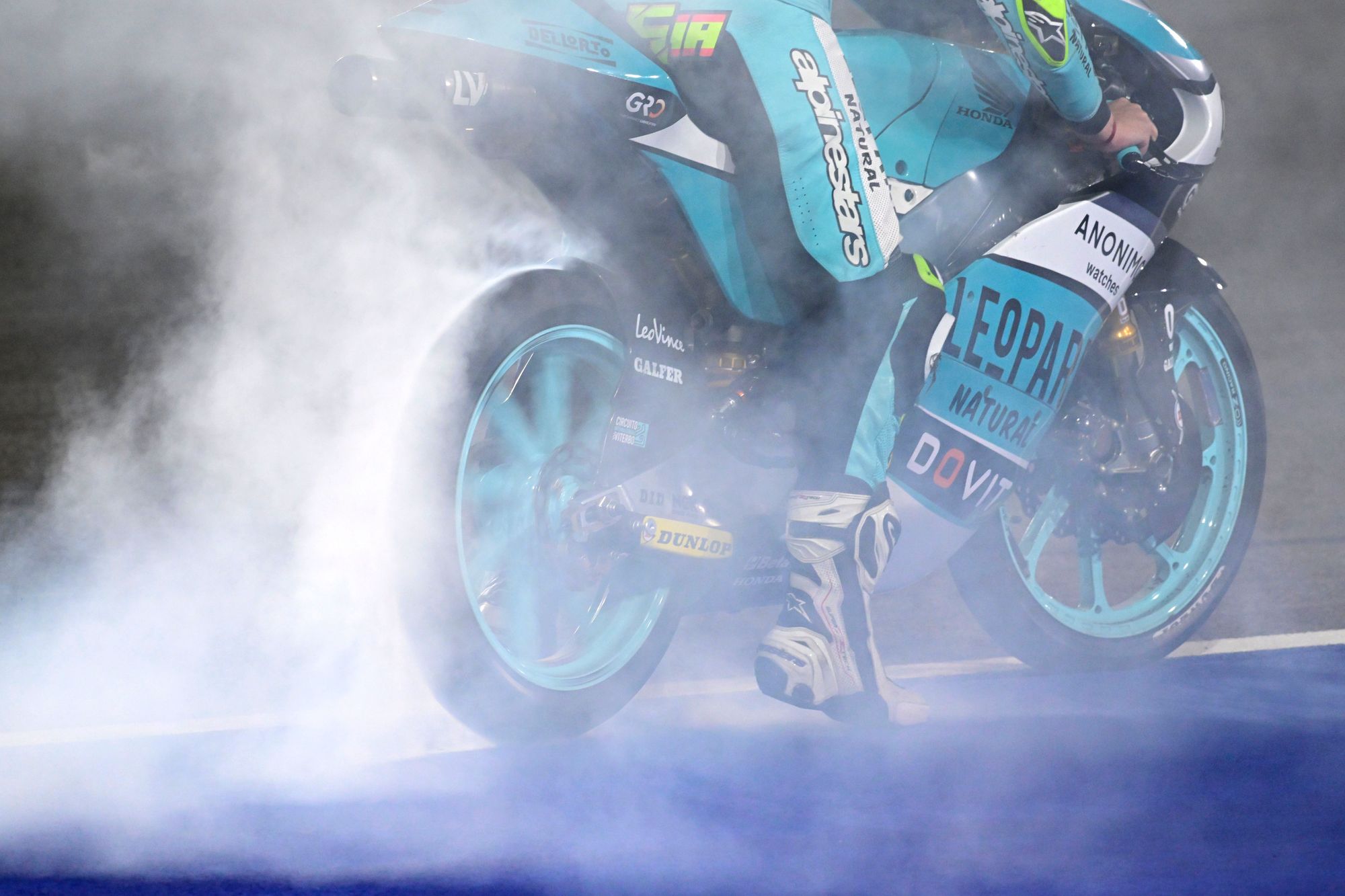 And while the aggressive riding from both Masia and Fernandez could potentially have been dismissed as coincidence after the race, Masia doubled down on creating controversy by implicitly hinting that there had been a deliberate strategy - as the series' frontrunning Honda rider railed against rival manufacturer KTM.
"I need to see the race," he laughed when asked about it by The Race afterwards. "I need to see where Adrian was. I don't know, I need to see - but I want to take this to… I don't know the correct word to send to all the KTM group, I don't know how to say this to them, to thank them for giving them this power.
"I am a guy who I believe in the difficult moments I struggle, but in the end I move up and I move on. No one was going to give me the title, no one was going to give me nothing, so I went to take it with my own hands, and I would do whatever.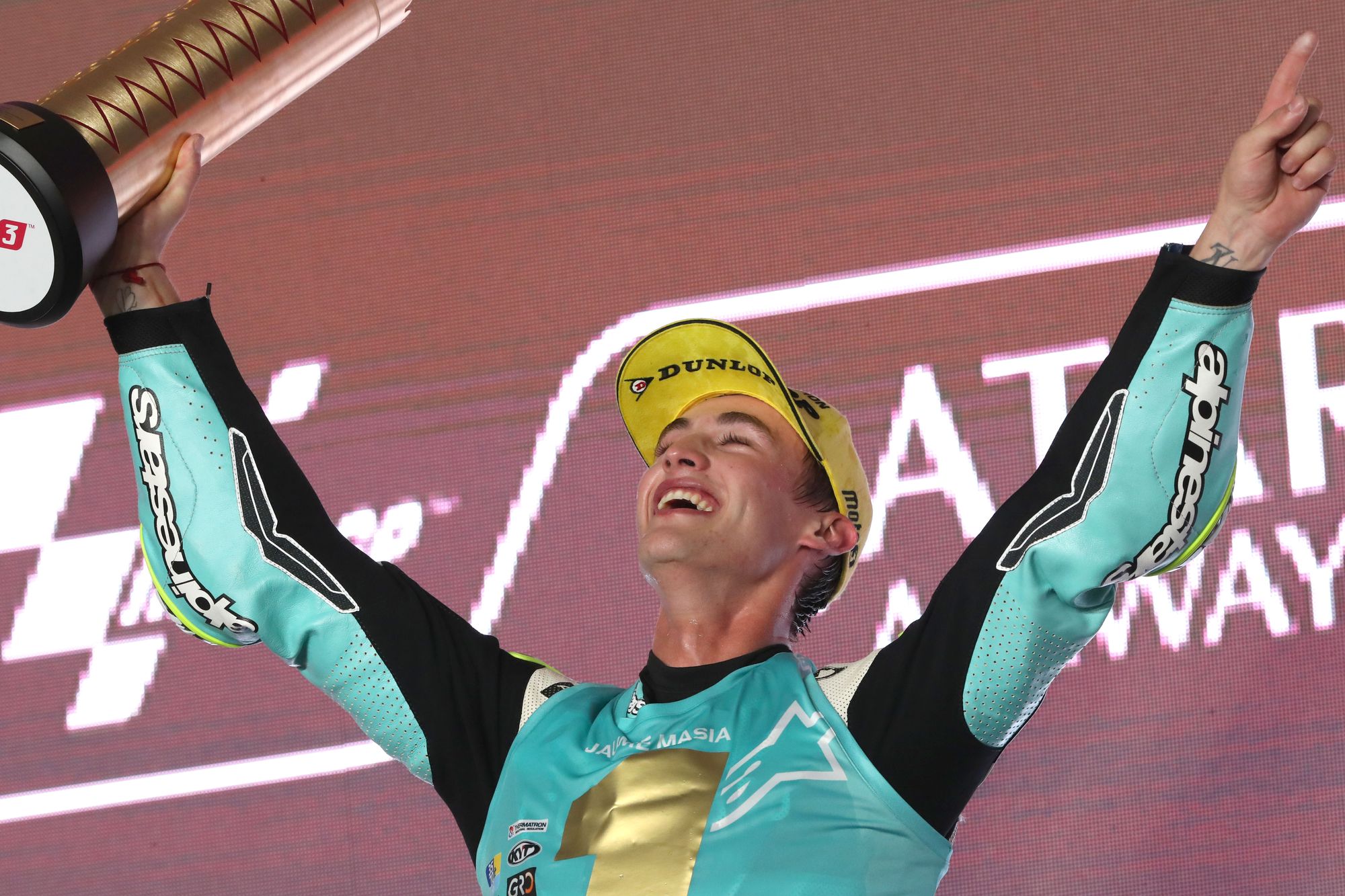 "I did what I needed to do," he added, switching to Spanish and amid cheers and laughter from his team, "and he [Sasaki] got it."