Despite the huge points swing in the Qatar Grand Prix, which one of the title rivals has attributed squarely to the outside factor of tyre quality, the 2023 MotoGP championship race has officially gone down to the final round.
This had looked unlikely when defending champion Pecco Bagnaia had 62 points in the bag over rival Jorge Martin at the halfway point of the season, but through all the twists and turns that followed Bagnaia's buffer is now 21 points - only 21 points given the context from earlier in the season, yet a massive 21 points given Martin had closed to within seven after the Qatar sprint.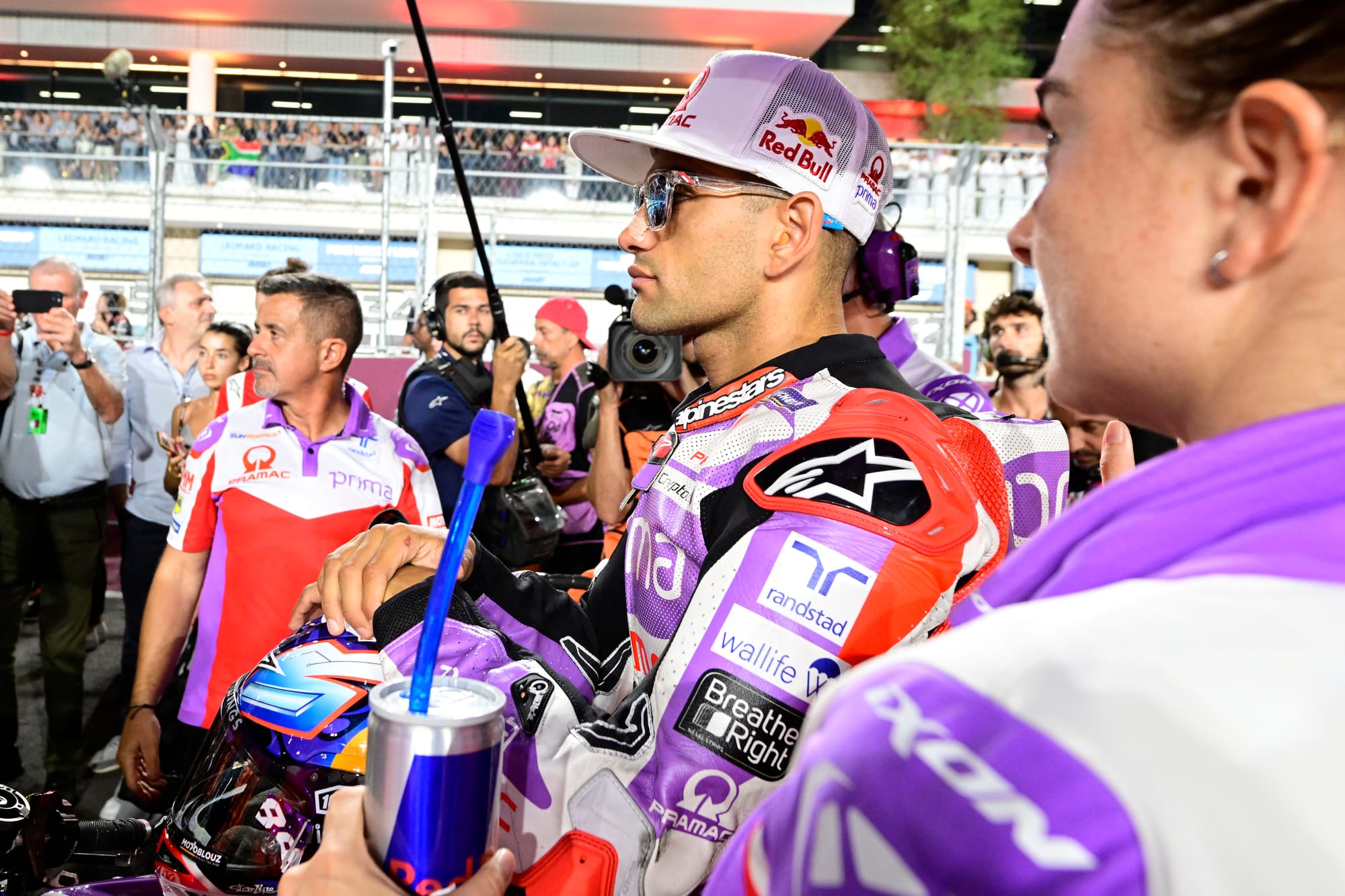 And it's a gap that means that while title intrigue has survived until Valencia, it might still be extinguished before the actual grand prix - as enough points are on offer in the Saturday sprint to potentially wrap things up there and then.
Bagnaia has six grand prix wins this season to Martin's four, so a 25-point lead coming out of the sprint would be enough for him to be crowned champion - as sprint wins (or any sprint results) do not count towards a tiebreak for riders being equal on points.
The below championship permutations assume the sprint will award full points as per its 12-9-7-6-5-4-3-2-1 allocation.
---
Bagnaia will be champion on Saturday if...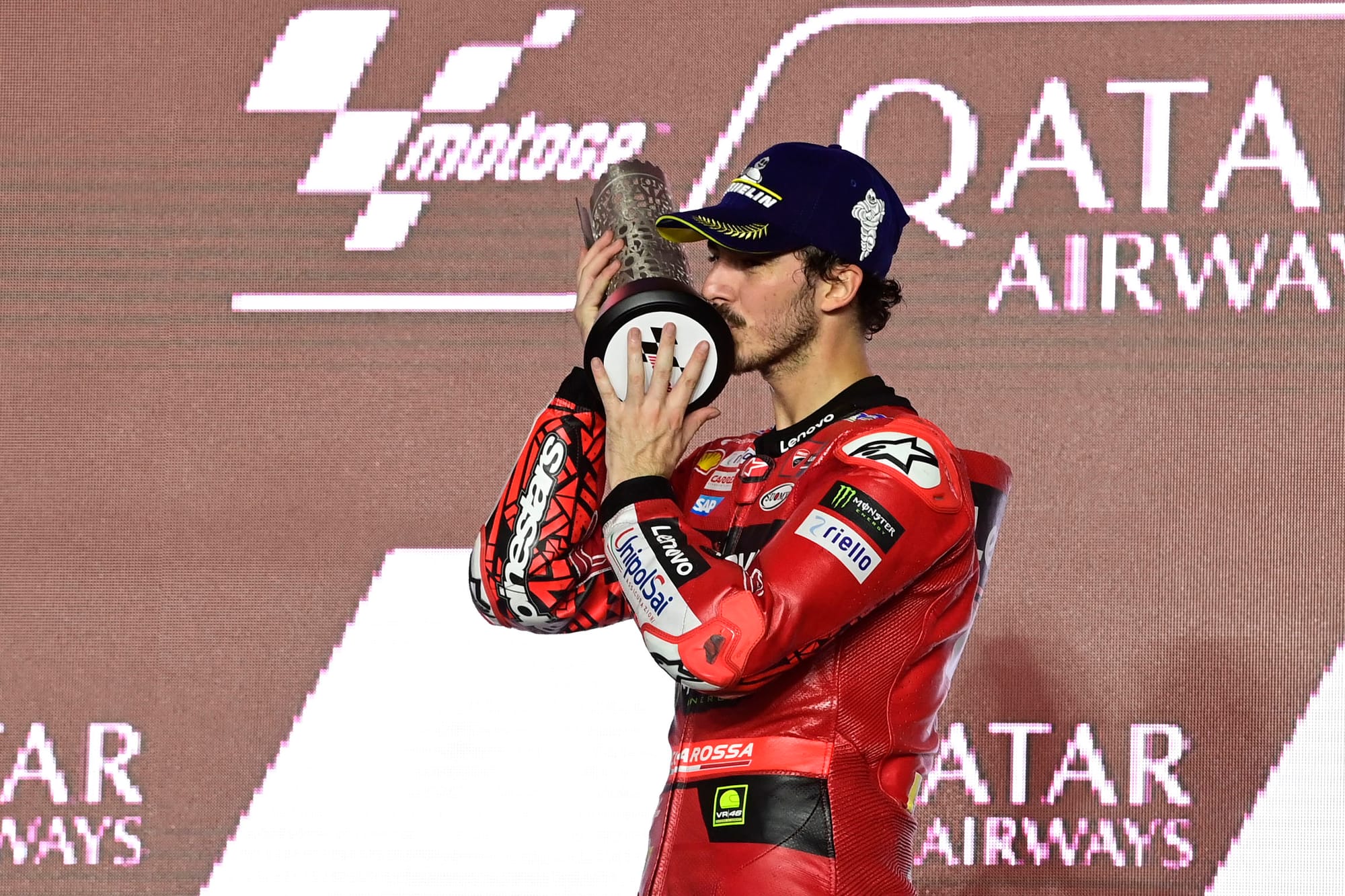 Bagnaia is 1st, and Martin is lower than 2nd
Bagnaia is 2nd and Martin is lower than 4th
Bagnaia is 3rd and Martin is lower than 6th
Bagnaia is 4th and Martin is lower than 7th
Bagnaia is 5th and Martin is lower than 8th
Bagnaia is 6th and Martin is lower than 9th (out of the points)
---
Martin is guaranteed to retain his title chances going into Sunday if he finishes the sprint in the top two, or if Bagnaia finishers lower than sixth.
If Martin wins both the sprint and the grand prix (and full points are awarded) at a Valencia track where he has been reliably strong in grand prix racing, Bagnaia needs to score 16 points or more across the weekend's two premier-class races to win the title.
A podium finish on Sunday achieves this by itself, as do a pair of fifth-place finishes.
Rather unusually for MotoGP or almost any other motorsport championship, the high-prestige riders' title is virtually the only one left to be decided - with numerous other categories having been settled either in Qatar or well in advance.
TEAMS' CHAMPIONSHIP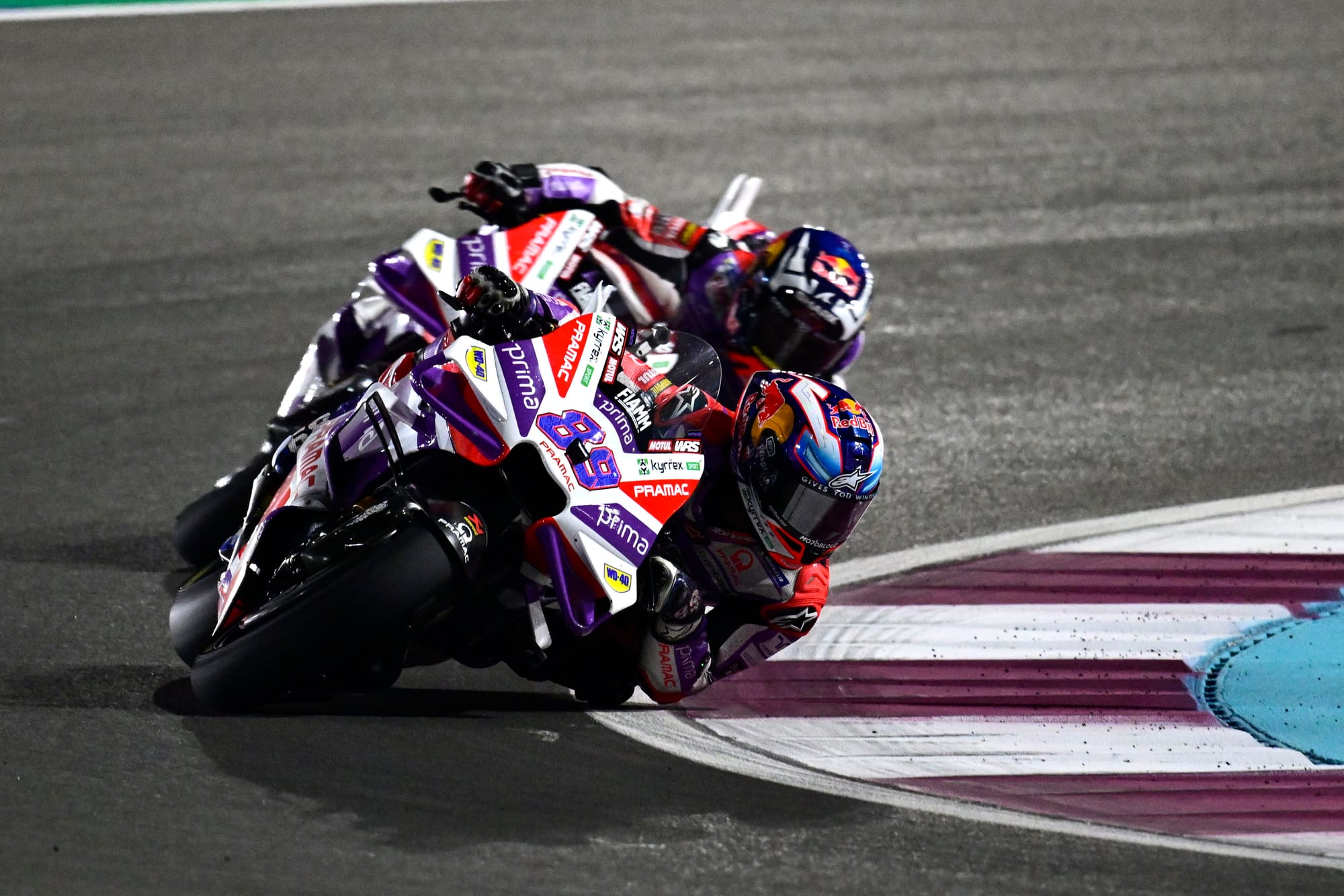 It wasn't much of a celebratory occasion given Martin's Sunday travails, but his Pramac Ducati team wrapped up the teams' title in the Qatar GP, putting itself out of reach for the works Ducati team and fellow Ducati satellite outfit VR46 during the Lusail weekend.
In doing so, Pramac became the first independent team to take this crown (and wrapped up the independent teams' title in the process, too).
Martin and team-mate Johann Zarco have combined for five grand prix wins and 13 grand prix podiums, as well as eight sprint wins and 13 sprint podiums (although the sprint silverware production has been entirely Martin's).
MANUFACTURERS' CHAMPIONSHIP
Ducati confirmed its fourth straight manufacturers' title all the way back in Indonesia, and is set to end the season with a buffer of more than 300 points over main rival KTM.
The only real intrigue in the manufacturers' standings right now is instead the 'wooden spoon' battle between the series' two Japanese marques Yamaha and Honda.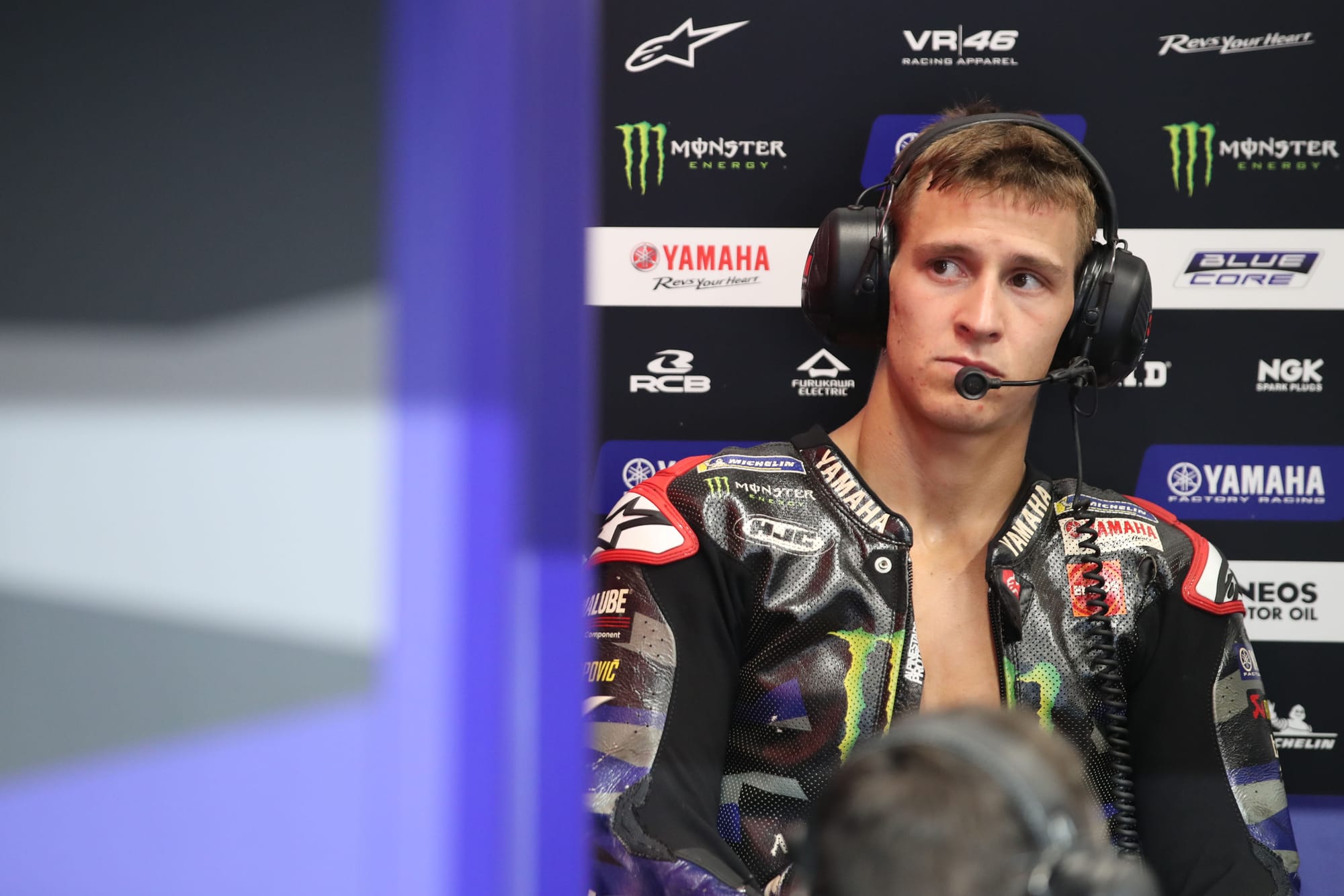 Fabio Quartararo's assured recent form has lifted Yamaha 13 points clear of last-placed Honda coming into Valencia.
INDEPENDENT RIDERS' CHAMPIONSHIP
Martin's position as the lead independent team rider in the championship was ensured at Sepang.
He currently sits 90 points clear of nearest rival Marco Bezzecchi, who is mathematically assured of finishing third in the riders' championship - with KTM's Brad Binder behind him likewise assured of finishing fourth.
BMW M AWARD
MotoGP's BMW-sponsored qualifying championship was wrapped up by Bagnaia in Thailand.
Bagnaia is 83 points ahead in the qualifying standings (where the points are awarded as per the same allocation as for the Sunday grand prix races), and Ducati is guaranteed to lock out the top four spots.
ROOKIES' CHAMPIONSHIP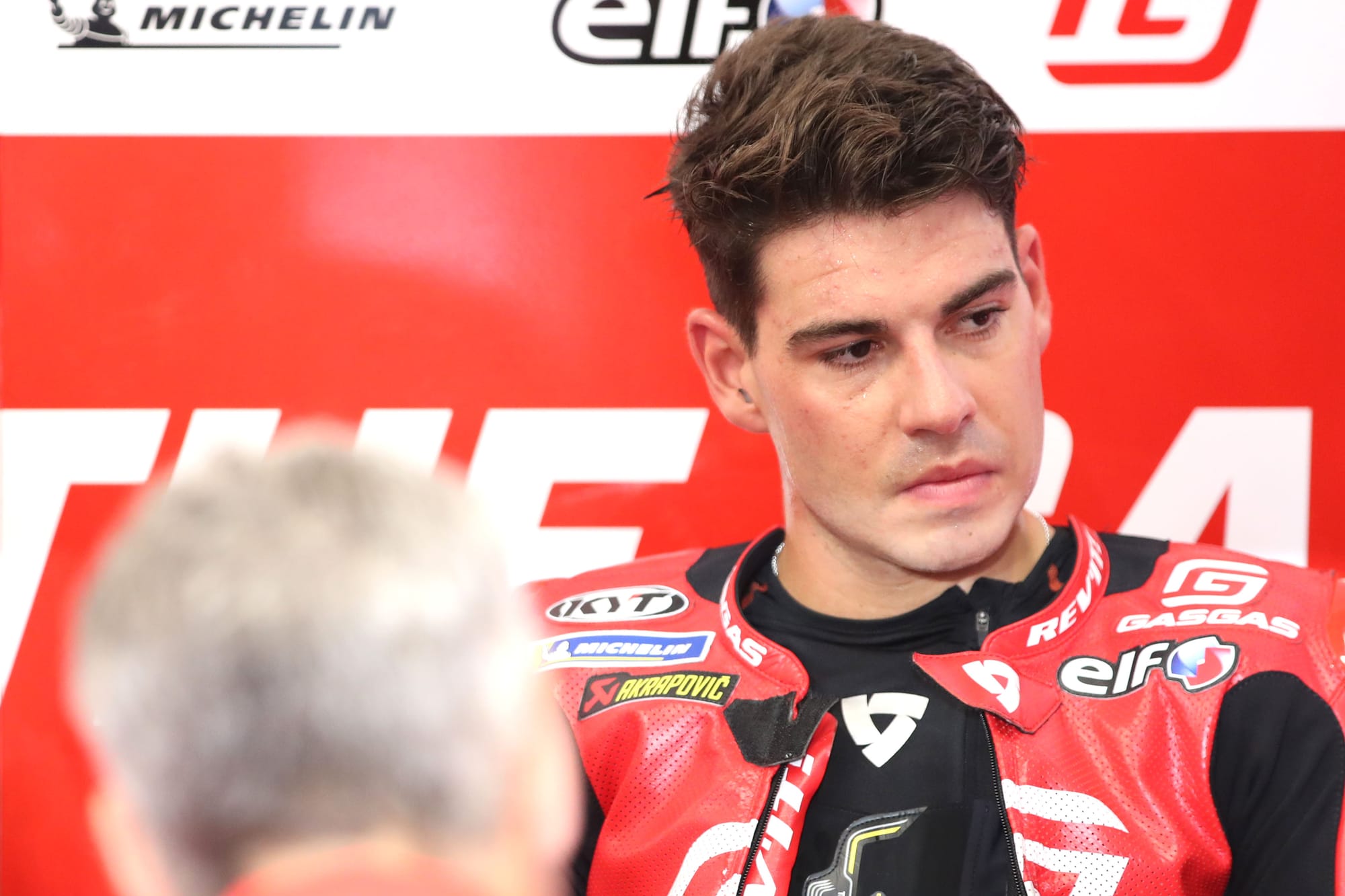 Augusto Fernandez was only officially confirmed as the rookie of the year (succeeding Bezzecchi and Martin) in Qatar, but had been effectively confirmed as rookie of the year when the 2023 entry list was released - as he was the sole debutant on the roster.

A similar situation is currently in place for 2024, with Pedro Acosta the only rookie confirmed, although VR46 Ducati is on the record as favouring a rookie replacement for the seemingly Honda-bound Luca Marini and is thought to be prioritising Acosta's Moto2 rival Fermin Aldeguer.