The MotoGP grid has undergone an almighty reshuffle in 2021. When that kind of thing happens, some teams win out and others lose out – that's just how this sport, or any sport, works.
But the particular intra-team movements ahead of this season look unique in that there's an argument to be made that every team and every rider involved has benefitted in some way – and that argument has been made to look stronger by Qatar testing.
Yes, teams will always wax lyrical about their new riders and riders will always wax lyrical about their new teams. So all that should be taken with a pinch of salt.
Yet there's a feeling, especially post-test, that most teams now have exactly the riders they should have, and that those who have welcomed new riders can't have done much better on the rider market.
Pol Espargaro
KTM to Honda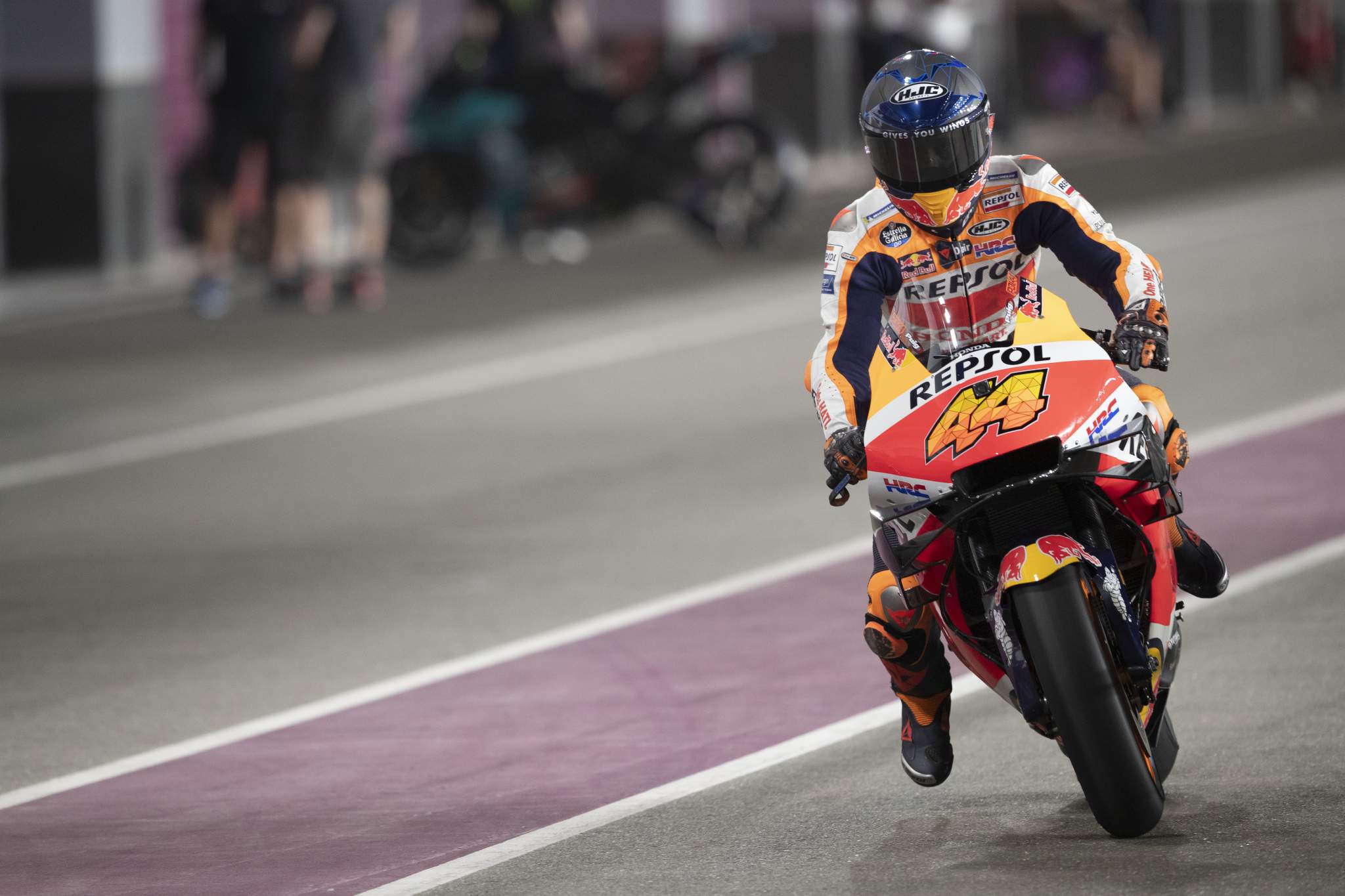 "It's a little bit early on to talk about it, I don't know if I'm going to be faster, time will tell if I'm going to be competitive or not – but yeah, from all the bikes on the grid, I think this one is the one [that suits me the most].
"I'm really enjoying it a lot, and the times are coming, the rhythm is coming. I can't say I'm ready to fight for something great in the first race, but I'm close to it."
Much has been written about Pol Espargaro's Honda baptism being one of the success stories of the test, but it shouldn't have come as a massive shock to anyone.
The Honda RC213V is the kind of bike that needs a rider like Espargaro – that's exactly why he was signed – and Espargaro himself has made it clear he has long dreamed of seeing himself in Repsol colours.
Neither predecessor Alex Marquez's late-2020 improvement, nor KTM's breakthrough season will have changed much for either side – this is a union that has long made perfect sense on paper and, as of Qatar testing, it is making sense on track too.
Miguel Oliveira
Tech3 to KTM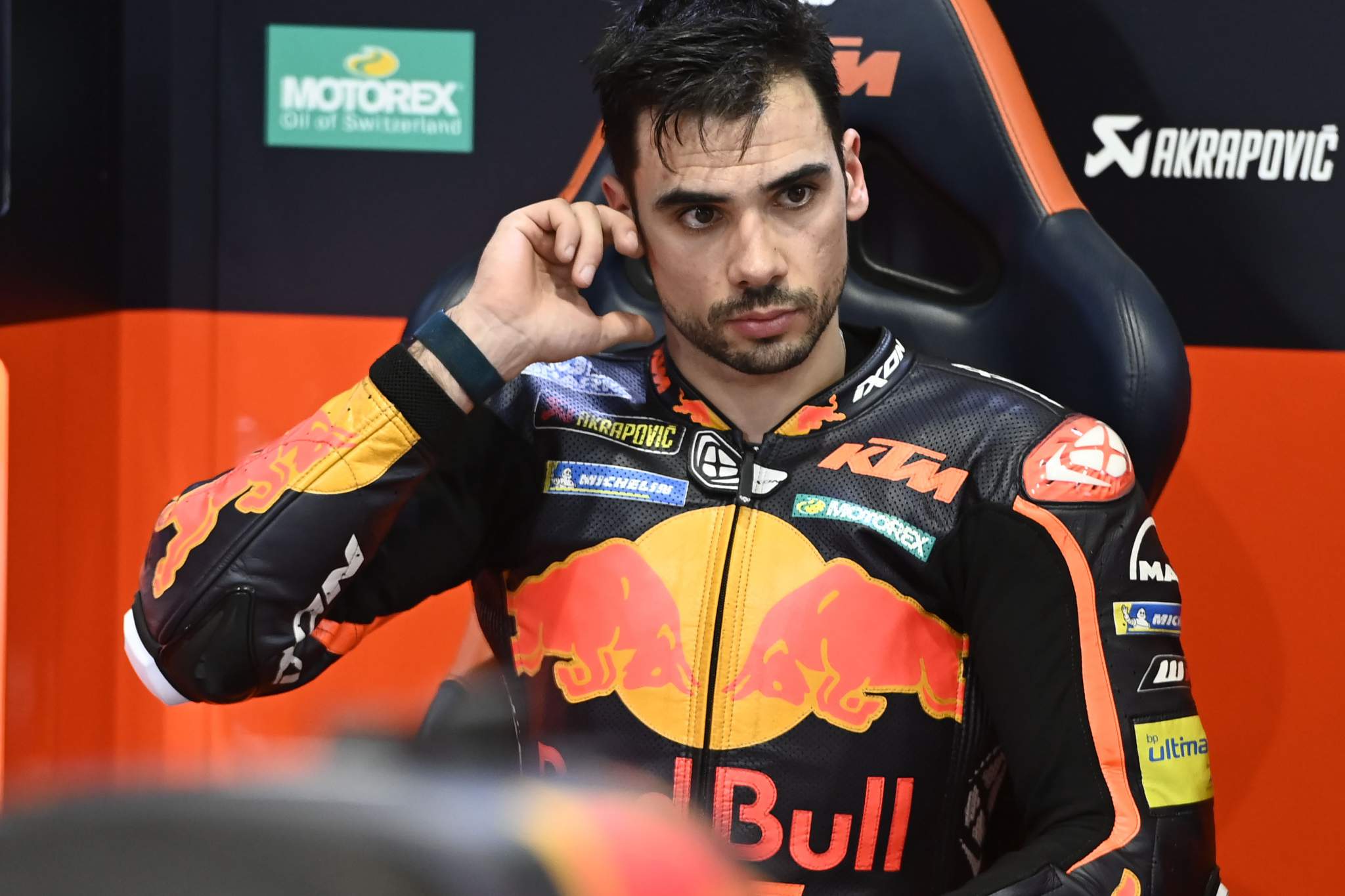 But having lost Espargaro, a standout in 2020, to a rival marque is no heavy defeat for KTM. If it could've held on to him, it probably would've, but at least Espargaro's departure resolved a brewing awkward situation.
Miguel Oliveira emphatically did not love seeing Brad Binder promoted into the works team ahead of him in 2020, and made no attempts to hide that.
If Espargaro had been sticking around, one of Oliveira or Binder – two younger prospects that KTM has reason to believe may have higher ceilings of potential than Espargaro – would have to miss out on a 2021 works ride. The damage could be irreparable.
Instead, KTM got to make the easy choice of partnering Oliveira and Binder, promoting a rider who then ended the 2020 campaign with a genuinely jaw-dropping superstar performance at Portimao.
The Qatar test was pretty rubbish for KTM, but Oliveira belongs in that factory team. And he's really wanted that seat.
"Basically, the main difference is the number of people working around in the garage," he says. "I think it's something that will help me because I will, as expected, have more tools to work with, and it'll help me to overcome any situation and to perform."
Fabio Quartararo
Petronas SRT to Yamaha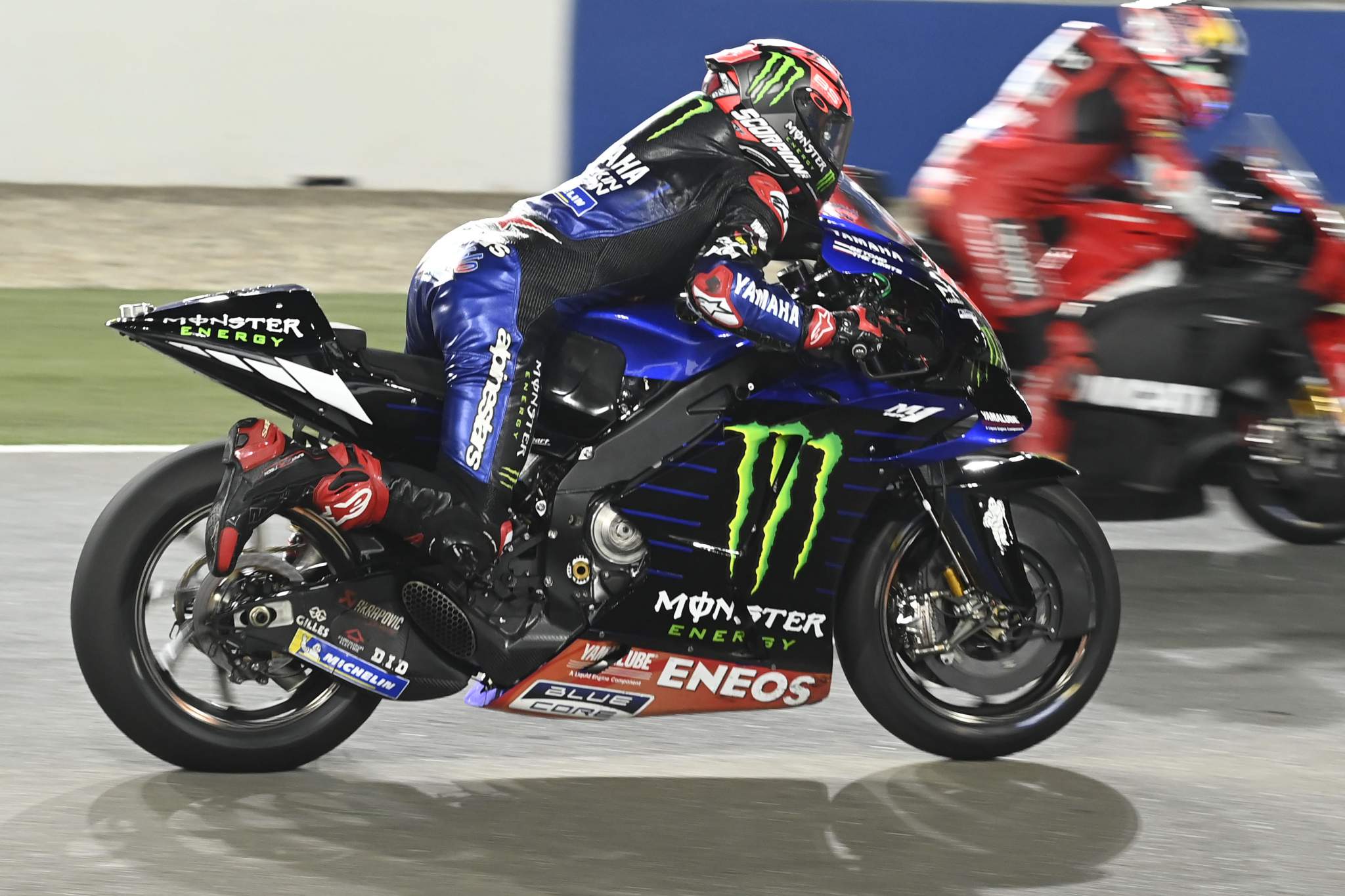 It feels entirely uncontroversial to say that Fabio Quartararo should've had the works Yamaha seat in 2020 already – but contracts obviously didn't permit it.
In 2019, he had been the second-best rider in MotoGP, only really outperformed – when you account for experience level and sheer pace – by Marc Marquez, who'd authored potentially the greatest season in modern motorsport history.
And if 2020 was a comparative disappointment, it was still a disappointment that yielded three (!) wins.
Quartararo is lightning in a bottle, and the Yamaha M1 bike loves him as much as it loves any rider – it being an often-puzzling machine with a narrow peak performance window.
That means promoting Quartararo is no guarantee of titles for Yamaha, but it certainly maximises its chances.
Valentino Rossi
Yamaha to Petronas SRT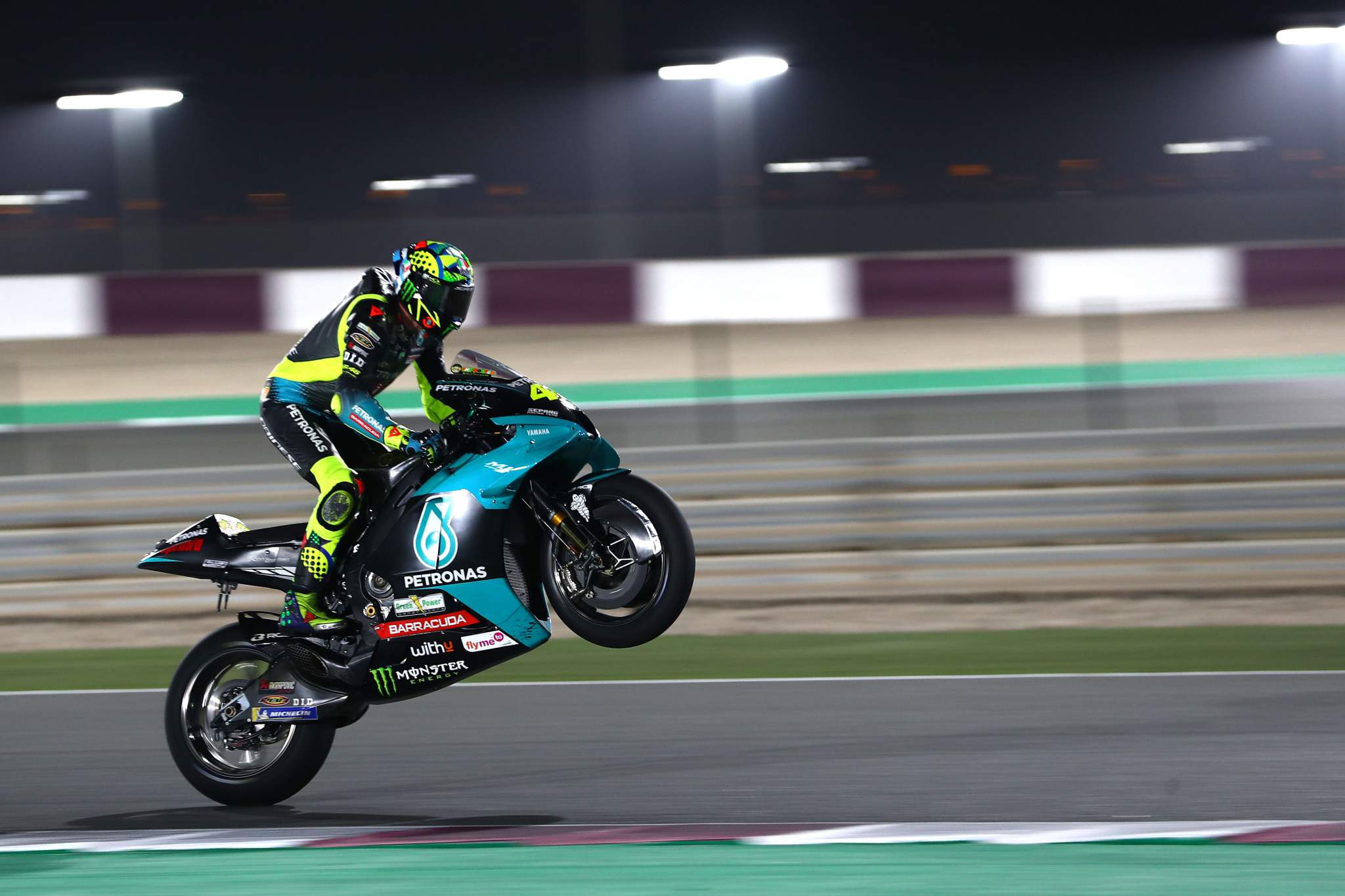 OK, so the Petronas team probably would've liked to keep Quartararo if it could – it definitely said as much in early 2020.
But that was before Franco Morbidelli properly broke out, and anyway getting a seven-time MotoGP champion in your roster is a mega consolation prize.
Having someone of Rossi's calibre and experience can definitely help this young team down the line, and even if he retires at the end of 2021, he won't leave MotoGP (and probably will manage something like a third of the grid one day) so is an incredibly useful contact to have. And the marketing benefits are obvious.
And, of course, Rossi's still clearly an above-average MotoGP rider. If there were any fears that the end of 2020 signified the beginning of a career-ending tailspin in form, pre-season should've resolved that.
He almost certainly won't win the title for Petronas SRT, but he looks like he'll put good points on the board.
There's a positive for Rossi himself, too. He didn't sound too enamoured with the development process at Yamaha last year, so will probably not be too dispirited to be further removed from that – the bike might not be 100% tailored to him, but Rossi will tell you it wasn't in the works team anyway.
And it's clear he's been in need of a fresh start for a while. Switching to new crew chief David Munoz for 2020 was part of that, but seemingly not enough – but a change to a new team might just be.
Jack Miller
Pramac to Ducati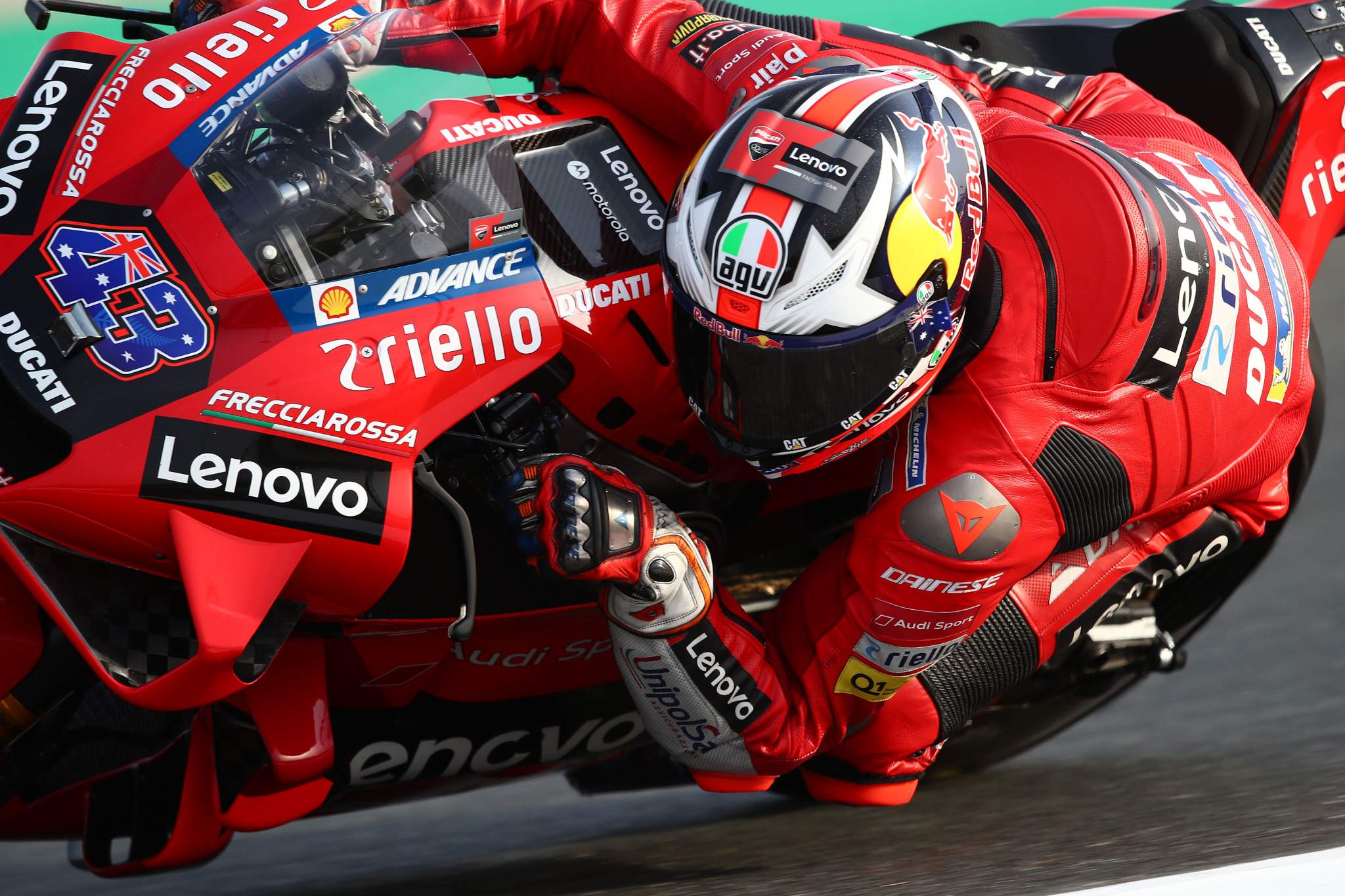 Is Jack Miller a plug-in-and-play replacement for Andrea Dovizioso in the role of Ducati's MotoGP team leader? On evidence of last year, that's a 'yes' and a 'no'.
The 'yes' is because he was already basically the fastest Ducati rider last year, nowhere near as compromised by the new Michelin as Dovizioso and able to string together an impressive run of form in the end of the season while the rest of the Ducatis were erratic at best.
The 'no' is because, while Miller routinely qualifies higher than Dovizioso, their respective body of work suggests Dovizioso's pace tends to hold up better in the races, especially in their second half.
But Miller's clearly made a step in that area last year, and he may be making one again. We won't know for a bit – but the first test for any Ducati 'team leader' is upholding its superb Qatar record, and Miller has been ticking all the boxes in pre-season testing at the venue.
Asked by The Race whether it'd been his smoothest pre-season, he said: "I think so. That [test-topping] time was nice to get, and just doing that race sim, also physically I feel like the bike is working very well, I'm not getting puffed at all.
"At the end of the race sim, I came in, I wasn't really sweating – honestly I'm sweating more now after racing [on foot against] Artur [Vilalta, Ducati comms manager] than I was at the end of the race sim.
"Because you feel one with the bike, I feel really comfortable with it. I'm not really having to over-ride or force the thing in any sort of areas of the track."
Francesco Bagnaia
Pramac to Ducati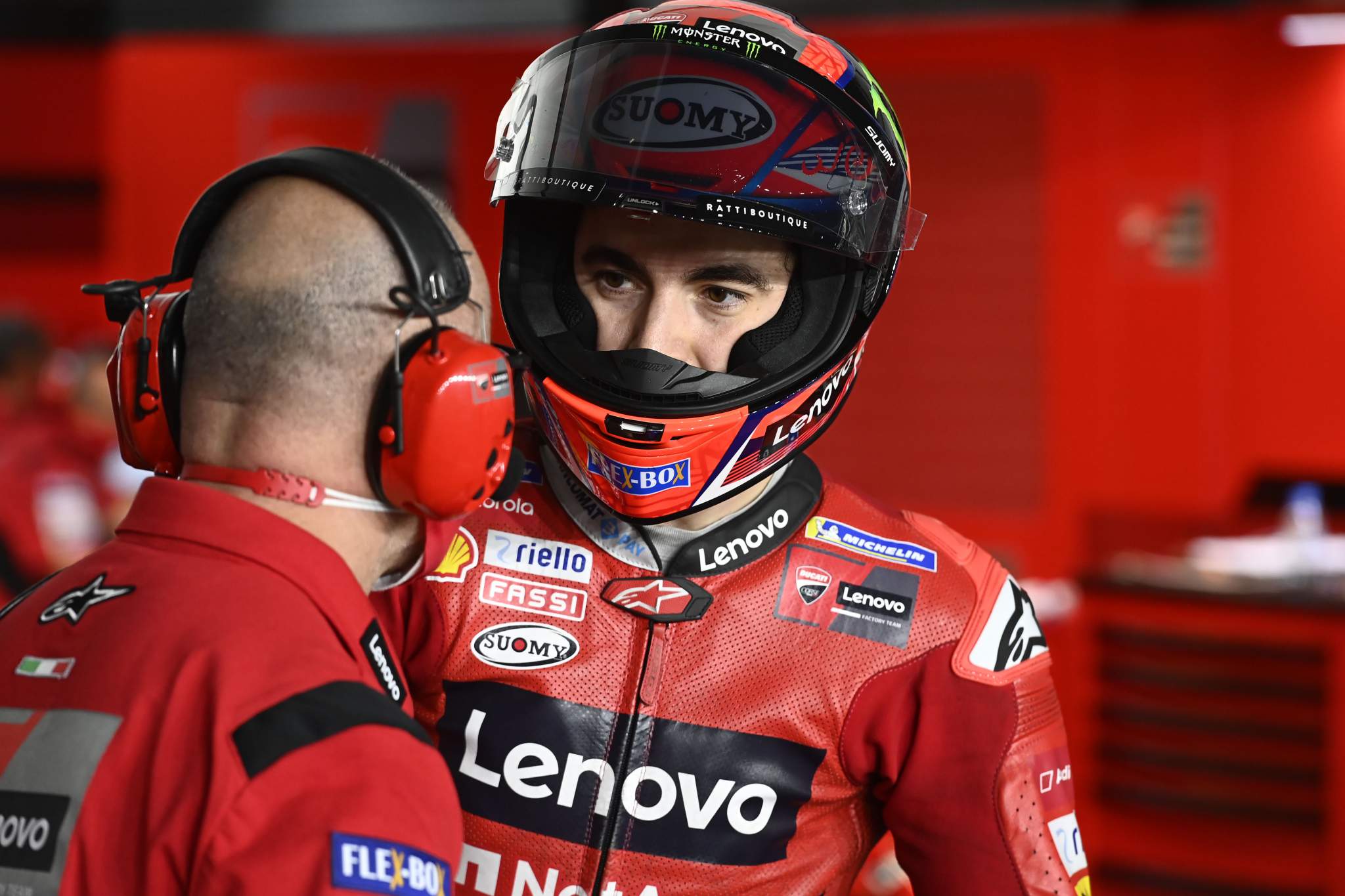 Bagnaia was "looking at the bike while riding" during his first run as a Ducati MotoGP rider, and then eagerly awaited the photos from his first day. He is thrilled to be in Ducati red.
Whether Ducati is as thrilled has been a more complicated question. It would've had Dovizioso alongside Miller if the intra-team situation didn't get out of control, yet for a small-ish stretch in 2020 Bagnaia genuinely looked like the better option – not "better in the long term", just "better".
His season then ended quite poorly, however, and there should still be a fair amount of concern that Bagnaia has too many weekends where he goes missing.
That doubt will not go away until we've done a few races. But the downside is outweighed by the upsides, which are as follows: he's a homegrown Ducati prospect who the marque knows super well and has a lot of faith in; his pace last year in the Misano double-header was so good it was almost surreal and if that can be channelled more regularly Ducati will be laughing its way to the bank; and he's had a really pretty great Qatar test.
Johann Zarco
Avintia to Pramac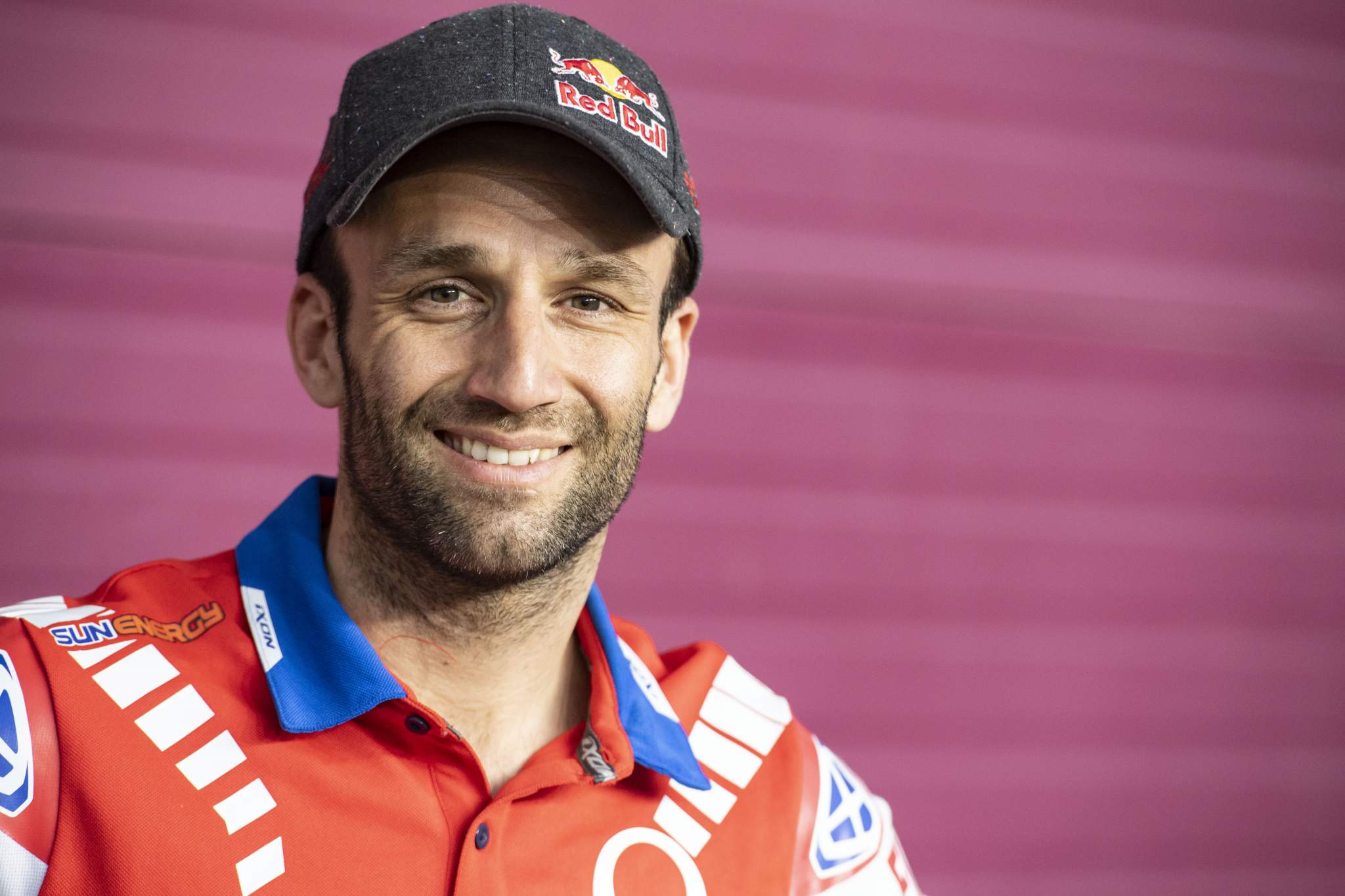 Zarco's move from the third-tier Ducati squad to the second-tier Ducati squad is more of a vindication of the choice he'd made for 2020 than anything else.
The Frenchman's MotoGP career looked in serious danger of petering out after his KTM exit and unsuccessful bid for the Honda works ride, but the future is much brighter thanks to a season riding a year-old bike at Avintia – even if it was a prospect Zarco was pretty strongly dismissive of before being convinced by Ducati.
The Pramac move is that same storyline continuing. Ducati did seemingly consider placing him straight into the works team but you can see why it didn't – Bagnaia's 2020 peaks were slightly higher, and the first impression from Qatar is that it has made the marginal right choice.
But equally Zarco can't complain too much. He looks handy on Desmosedici already – has done for a while – and the Pramac ride represents both serious job security and a genuine route to the Ducati works ride. Remember, after all, that both Ducati's current works riders are officially only on one-year deals (although Miller probably did enough in testing to make it a two-year agreement already).
The only side you could paint as a 'loser' in this scenario as Avintia, as it won't scale the same heights with rookies in 2021 as it did with its first podium finisher Zarco last year. But that team will have always known the Zarco deal was never likely to go beyond one year, and it has a closer Ducati tie-up – and now a VR46 partnership too – to show for it.
Danilo Petrucci
Ducati to Tech3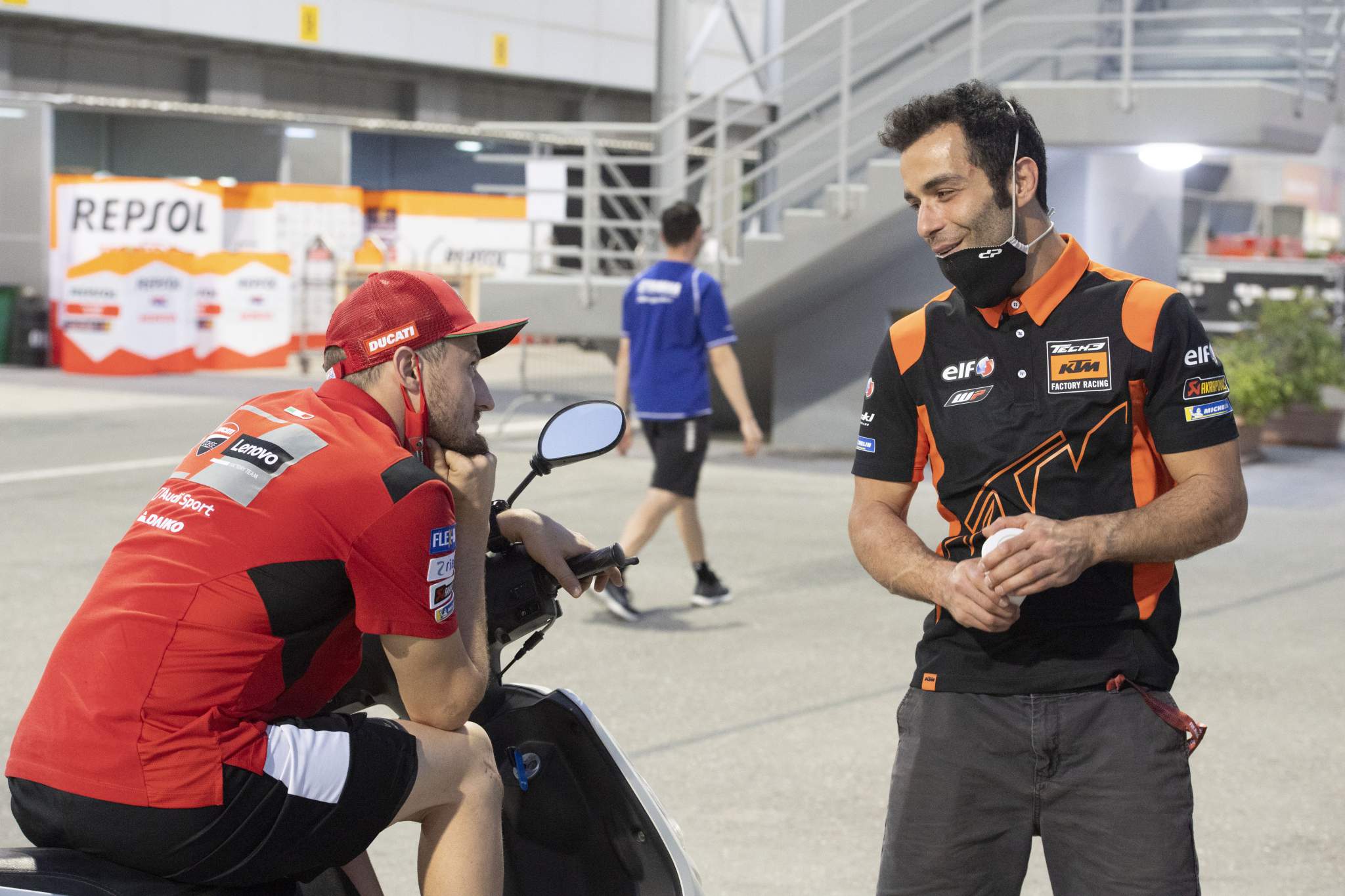 Towards the end of his tenure at Ducati, Danilo Petrucci looked like he wasn't having any fun.
Certainly the disappointment of being jettisoned (or being told he would be jettisoned, anyway) by his long-standing employer before the start of the 2020 campaign played a part, but also the good days on the Desmosedici had grown increasingly few and far between, already starting from the second half of 2019.
Petrucci is not the most consistent rider but he's better than this, and in a way has already showed it in Qatar, ending the test within four tenth of the quickest KTM after making steady progress throughout – even though the RC16s as a whole disappointed.
The Tech3 atmosphere already seems to be proving at least somewhat rejuvenating, and though going from works rider to works-supported satellite rider is a step down, it might actually suit Petrucci better.
And, as Oliveira showed last year, that Tech3 package is plenty good enough to do some serious business with.
Alex Marquez
Honda to LCR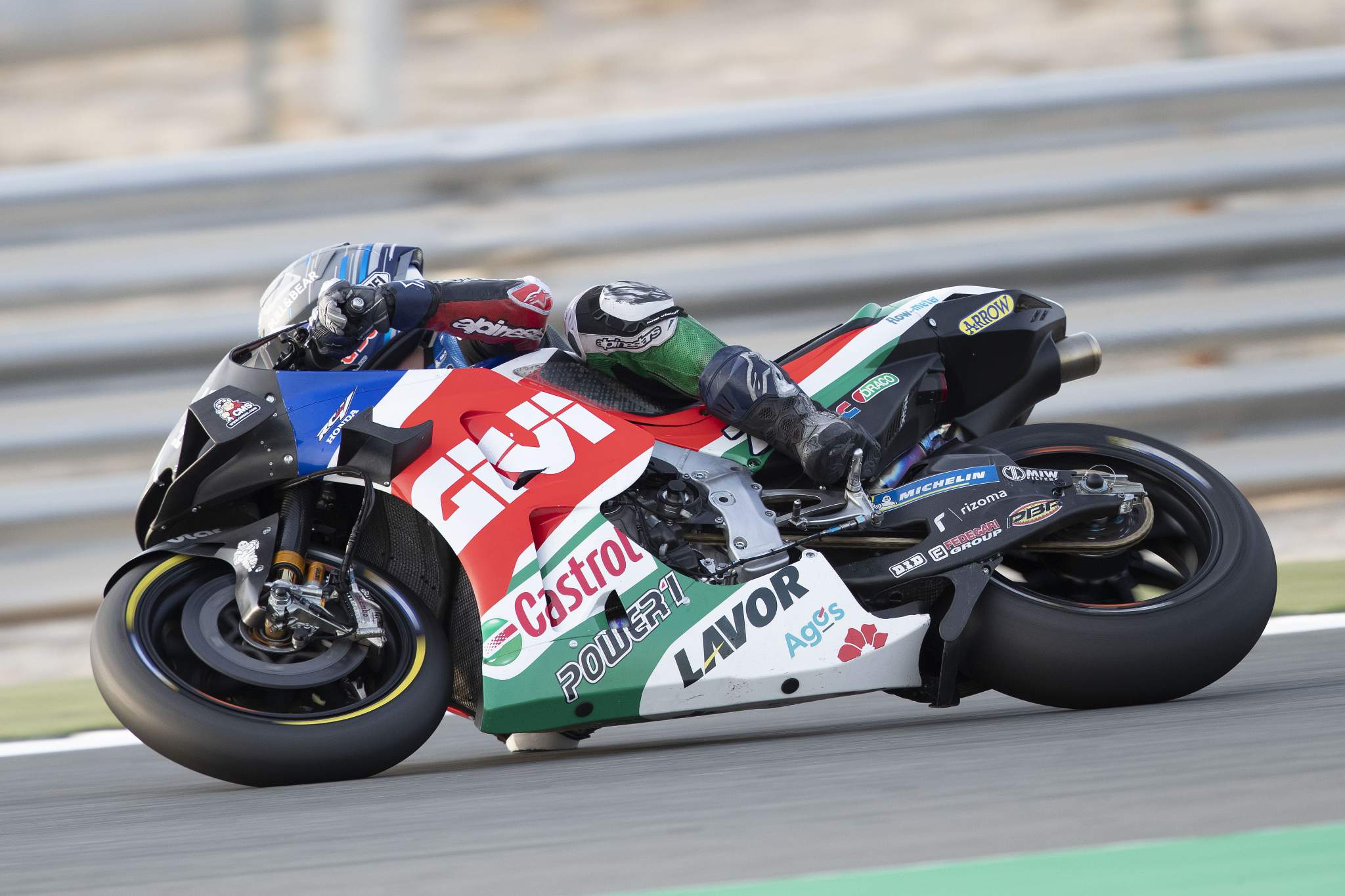 Did the Alex Marquez entry risk jeopardising the whole pitch behind this article? Yes. Obviously.
He's replaced LCR's most successful-ever rider and then crashed five times in four days, fracturing his toe, so some at LCR could be forgiven for thinking it may have downgraded its line-up.
"I'm sorry for the team because I crashed many times, but in the end it's a special track, Qatar, many crashes, difficult to understand in the hot conditions the front tyre with the medium [compound] and hard [compound]," he said.
"But, you know, I'm quite confident, I felt good before the crash."
Marquez does have a point that the conditions were clearly particular, especially for Hondas – because each Honda rider did crash at least once – but, again, it was five crashes!
And yet it's really hard to come out of this Qatar test with a feeling that LCR will be worse off down the line. Even as he kept crashing over and over again, Marquez was there or thereabouts with team-mate Takaaki Nakagami on the timing screens all through the test – though it would be better if he achieved those times while reliably staying on the bike.
But still, after a 2020 in which Nakagami was pretty obviously the best Honda rider in the senior Marquez's absence, having Alex Marquez give him a fight right away must be pretty encouraging.
It was his underlying pace everywhere but Aragon, and particularly his one-lap pace, that stood as the big outstanding question mark from 2020, and if the glimpses of the step forward that we saw in Qatar are genuine, then LCR has no reason to be upset.
In the longer term, anyway. Shorter-term, the repair bills accrued in Qatar testing make it a different story.
… and in the crew chief silly season
The major grid shake-up that took place for 2021 also meant big changes in the premier-class crew chief roster, with manufacturers taking different approaches to this key role.
Of the four marques represented by more than just the works team, two elected to maintain rider-crew chief pairings, while the other two have followed the philosophy of keeping crew chiefs within their established garages instead.
In the former category are Ducati and Yamaha.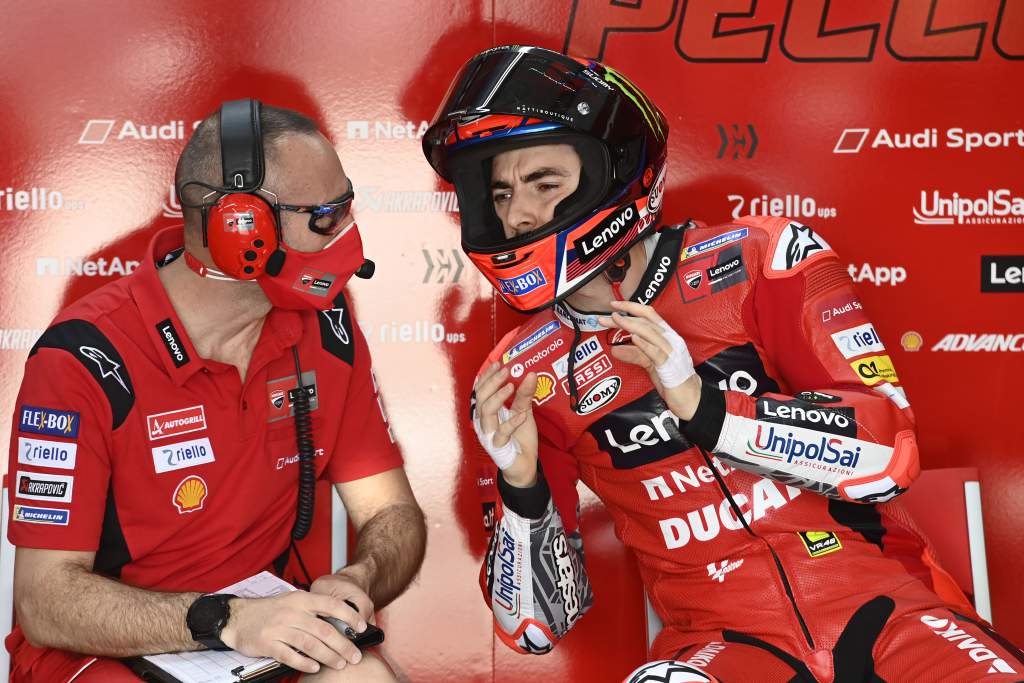 The Italian manufacturer's all-new factory line-up means it has brought in two crew chiefs from Pramac as well, keeping Miller with Christian Pupulin and Bagnaia with Christian Gabbarini.
Likewise, Zarco has retained his Avintia Ducati crew chief (and some other personnel) into his Pramac move.
Instead, the crew chiefs for the 2020 works line-up of Dovizioso and Petrucci have both been paired with rookie riders, with Alberto Giribuola – who had been with Dovizioso since 2016 – joining forces with Moto2 champion Enea Bastianini at Avintia, while Daniele Romagnoli (Petrucci's crew chief at both Pramac and the works team) returned to Pramac to work with Jorge Martin.
Also seemingly at Pramac now is Jarno Polastri, who had been Avintia rider Tito Rabat's crew chief last year. Rabat's replacement Luca Marini is paired up with the team's former technical coordinator Luca Ferracioli instead.
It's a lot more straightforward at Yamaha – there's been a straight rider swap between Yamaha and Petronas SRT, and Quartararo and Rossi have both retained their 2020 crew chiefs in the process.
On the flipside, moves between the factory and the satellite team at KTM and Honda have instead resulted in riders being paired with new crew chiefs.
Alex Marquez, who's vacated a works Honda seat and gone to LCR instead, is now working with his predecessor Cal Crutchlow's crew chief Christophe Bourguignon rather than his 2020 crew chief Ramon Aurin.
It means Aurin is now, remarkably, with his six different Honda rider in six years. Since 2016 he has worked with Dani Pedrosa, Miller, Nakagami, Jorge Lorenzo, Alex Marquez and now Pol Espargaro – with the latest partnership off to a superb start.
At KTM, the promoted Oliveira gets Espargaro's former crew chief Pol Trevathan, but there's a change on the other side of the garage – with Binder swapping Sergio Verbena for his ex-Moto2 crew chief Andres Madrid.
Verbena has become a Tech3 crew chief for Petrucci instead, effectively taking the place of the ultra-experienced Guy Coulon – who stepped back to a less demanding at the end of 2020, with his rider Oliveira's masterful Portimao win marking his final race as crew chief.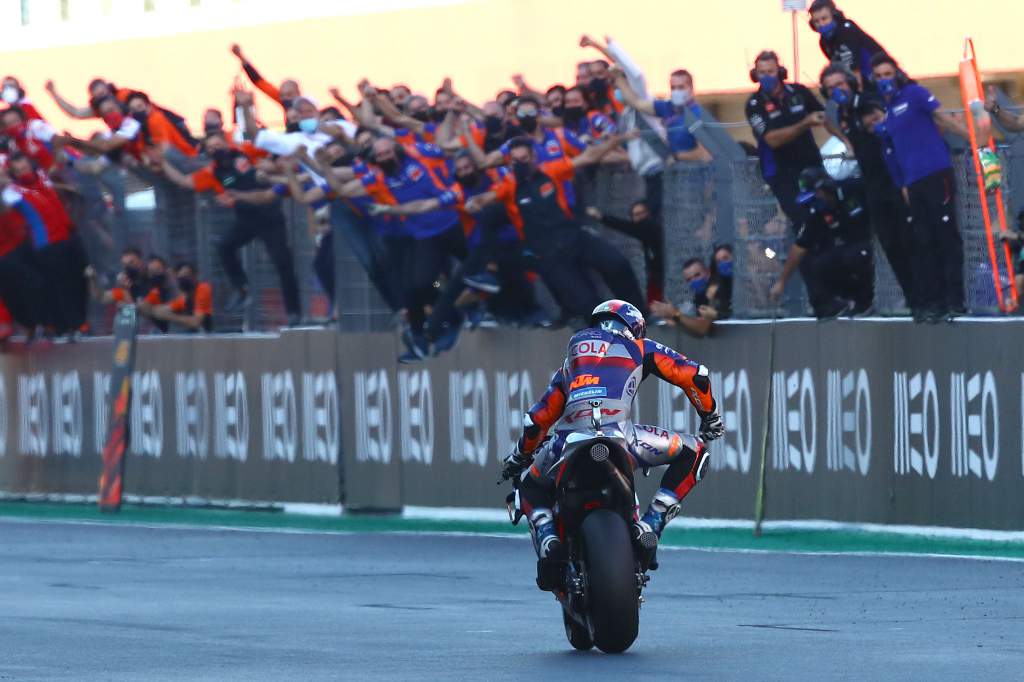 MotoGP's two remaining manufacturers have only two bikes each – but while Suzuki has kept both crew chief-rider combinations intact after an ultra-successful 2020, Aprilia has made a change.
While some questions still remain about the exact shape of its 2021 rider line-up, if the newly-promoted Lorenzo Savadori does see out the season he is set to do so with Fabrizio Cecchini rather than Pietro Caprara, who had replaced Cecchini as crew chief for the second Aprilia entry during 2019.
| | | |
| --- | --- | --- |
| Team | Rider | Crew Chief |
| Suzuki | Joan Mir | Frankie Carchedi |
| | Alex Rins | Manu Cazeaux |
| Petronas SRT Yamaha | Franco Morbidelli | Ramon Forcada |
| | Valentino Rossi | David Munoz |
| KTM | Brad Binder | Andres Madrid |
| | Miguel Oliveira | Paul Trevathan |
| Ducati | Jack Miller | Christian Pupulin |
| | Pecco Bagnaia | Christian Gabbarini |
| Pramac Ducati | Johann Zarco | Marco Rigamonti |
| | Jorge Martin | Daniele Romagnoli |
| Yamaha | Maverick Vinales | Esteban Garcia |
| | Fabio Quartararo | Diego Gubellini |
| Tech3 KTM | Iker Lecuona | Nicolas Goyon |
| | Danilo Petrucci | Sergio Verbena |
| LCR Honda | Taka Nakagami | Giacomo Guidotti |
| | Alex Marquez | Christophe Bourguignon |
| Repsol Honda | Marc Marquez | Santi Hernandez |
| | Pol Espargaro | Ramon Aurin |
| Esponsorama Ducati | Enea Bastianini | Alberto Giribuola |
| | Luca Marini | Luca Ferracioli |
| Aprilia | Aleix Espargaro | Antonio Jimenez |
| | Luca Savadori | Fabrizio Cecchini |