Looking at the results of MotoGP's pre-season tests on paper, you'd expect the opening two races in Qatar to be very good for one manufacturer in particular.
Yamaha M1s were prevalent around the top of the timesheets by the end of the five days of running at Losail.
Though not quite able to take the top spot from Ducati rider Jack Miller, Maverick Vinales was a mere 0.061 seconds behind the Australian – and was quickly followed by a cohort of Yamaha colleagues, with Fabio Quartararo right behind his works team-mate in third and Franco Morbidelli taking the now-two-year-old Petronas SRT Yamaha to fourth.
Even Valentino Rossi showed some pace after an admittedly poor few months for the 42-year-old, ending the test 11th and as happy as his team-mates with the work done back at Yamaha's Iwata base over winter to improve the M1 so it became a more consistent machine.
A Yamaha on the podium when the season kicks off in two weeks' time might look like an almost surefire bet right now, but it's far from being that simple.
That's because there's one key factor that continues to hamper the team: top speed.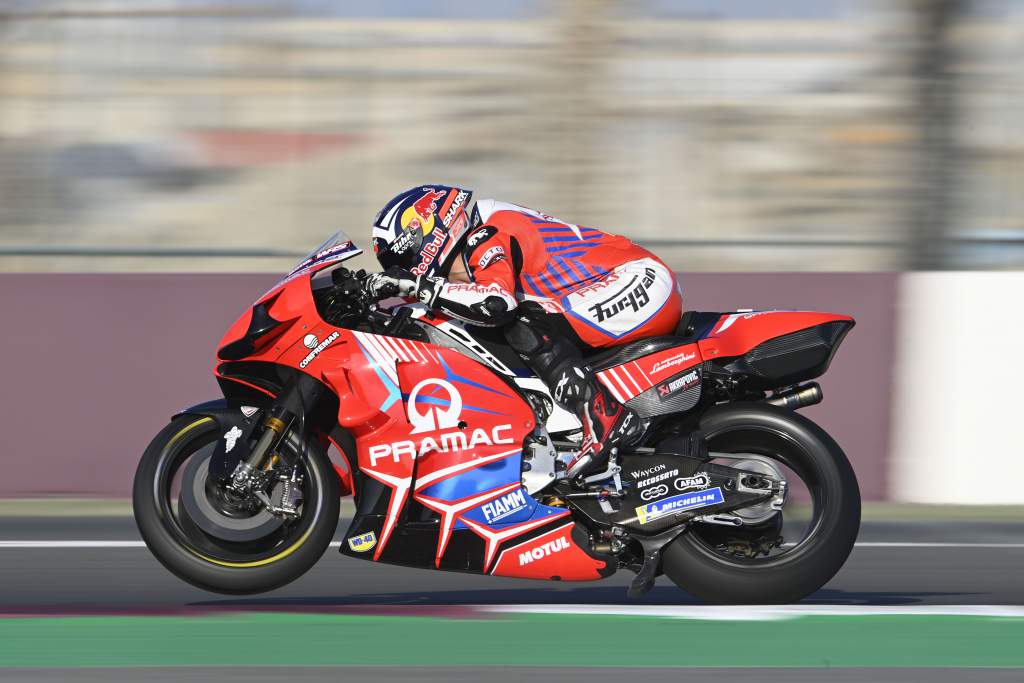 While it might have been Yamaha in control on outright lap times, it was an all-Ducati affair on the top speed sheet, with Johann Zarco breaking MotoGP's unofficial absolute top speed record with a new mark of 222.2mph recorded on the second day.
He led a group of five Ducati machines, with the top Yamaha that of Quartararo in eighth – almost six and a half miles an hour slower than Zarco.
"Unfortunately if there's a Ducati then it'll overtake us. They have 20 horsepower more than us" :: Fabio Quartararo
It's much the same when you average out speed across the manufacturers. The top four Ducatis recorded an average speed of 218.6mph compared to a paltry 213.1mph for the four Yamahas in the field – enough of a speed deficit to play a key role on the long straights of the Losail circuit.
And the quartet of Yamaha riders know that despite whatever amazing pace they can bring to the races, it might all be in vain unless they can escape the gravitational pull of the Ducatis on the main straight.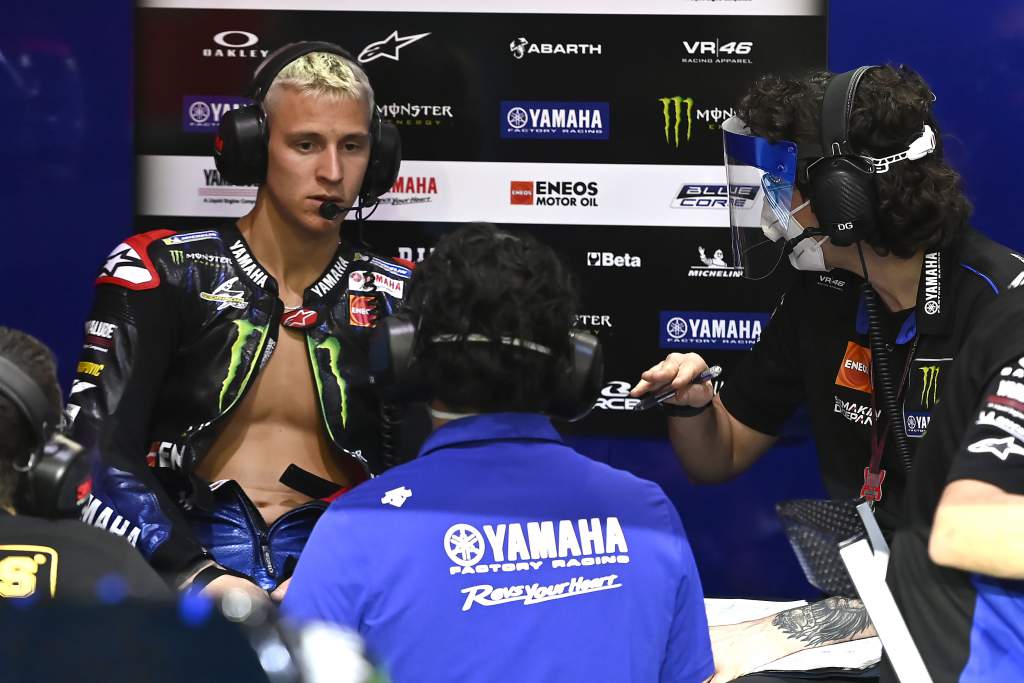 "We know that this is one of the tracks where I'm a little bit scared," admitted Quartararo during testing.
"I still need to fix some issues with the bike, and I don't feel great overtaking people.
"We need to take that step on the straight, but unfortunately if there's a Ducati then it'll overtake us.
"We need to make a lap time so that they can't catch us and do that, but looking at the lap times of Miller and Zarco that won't be easy.
"They have 20 horsepower more than us, and all we can do is our best."
"We need to be first or second on the first laps and then to push like hell. Make an incredible time attack in qualifying, be first, and then go. We don't have other opportunities" :: Maverick Vinales
Vinales was a little more optimistic about the state of Yamaha's race chances. He believes the way to beat the team's rivals is just to do the real hard work on Saturday and then back it up with dynamite opening laps. Get clear of the more powerful bikes before they can get ahead.
"It's pretty hard to say [whether we've improved], because we didn't change the engine and we know we're on the back foot with the speed," he said at the test.
"We need to be better on the starts and in the first laps. Our race needs to be first or second on the first laps and then to push like hell.
"That's our main objective, really – to make an incredible time attack in qualifying, to be first, and then to go.
"We don't have other opportunities. We need to push really hard on Saturday and then to make a good start on Sunday."
He's been working hard on that throughout testing, too, devoting two hours of Thursday's testing simply to practice starts with a full tank of fuel, in an attempt to eliminate what has traditionally been one of his weaknesses.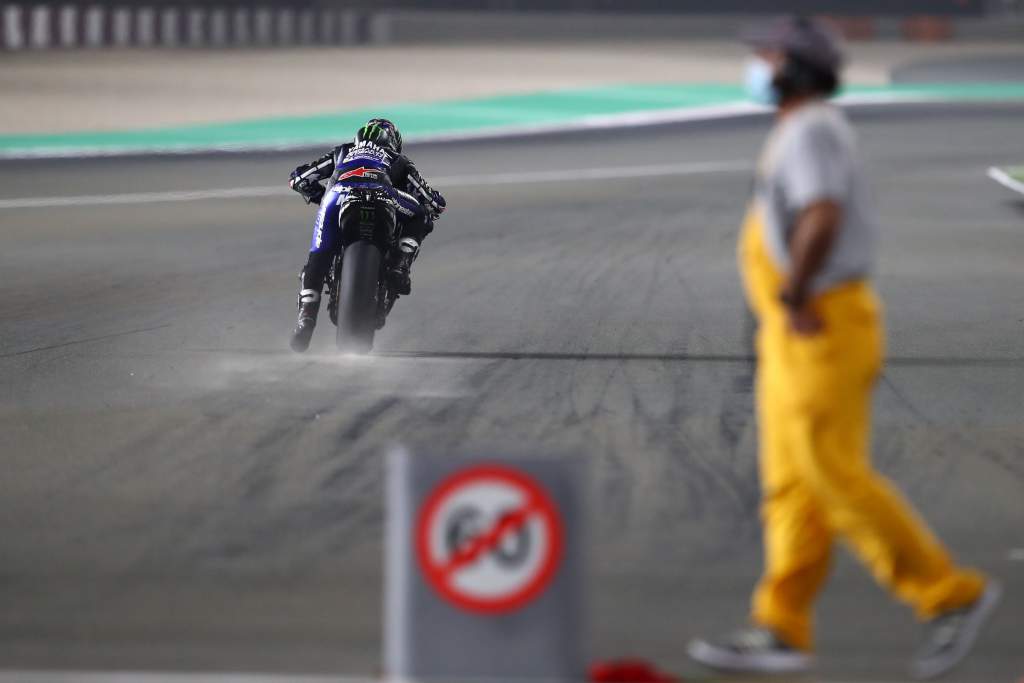 "We tried to make a race start similar to the race," he explained. "We're trying to work on it, it has to be from the bike because as a rider it's hard to improve; we're already close to the maximum.
"We want to try a different set-up on the clutch and try to improve there, and the guys are working very hard to do it.
"They know that this is the key for this season."