Team Sky VR46 team boss Pablo Nieto has clarified exclusively to The Race the relationship that his squad and the Esponsorama Racing team will have in 2021, as Valentino Rossi's outfit prepares to step up to MotoGP for the first time with the nine-time world champion's half brother Luca Marini onboard.
Since Rossi's deal with the Andorran-based satellite Ducati team was first reported at the tail end of the 2020 season, it's remained unclear exactly how the divide between the two teams would work. But speaking at Tuesday's team launch, Nieto explained to The Race that his role will be an amalgam of sponsor, rider manager and consulting sporting director alongside team boss and former World Superbike title contender Ruben Xaus.
"To be honest, it's still a little difficult to tell you the truth," Nieto joked, "because there are so many people involved!
"In the end, the team is the Esponsorama team, and Ruben is the team manager like he has been in the past, and I will be the person responsible for VR46 in the Esponsorama team.
"I'm going to take care of anything that they need from us. Let's say that we will be more or less like a sponsor, but I have a very good relationship with them and I'll be in their garage all the time. We will bring some mechanics with us as well."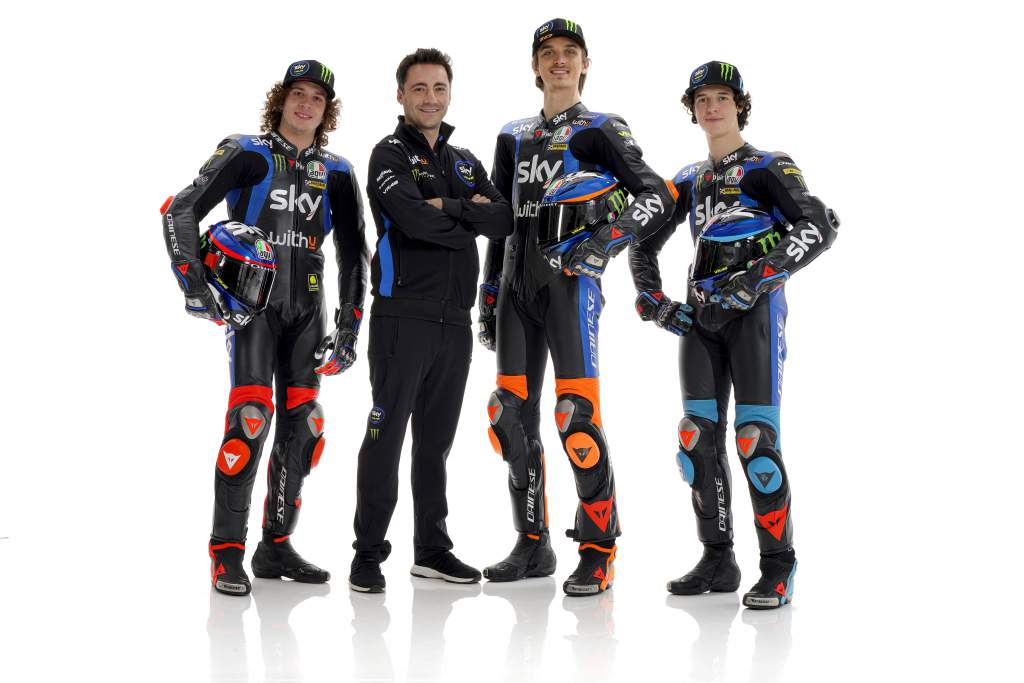 Nieto, a former grand prix racer himself and the son of the legendary Angel Nieto, says that he's more than happy with that arrangement, thanks to the considerable progress made by the Esponsorama team of late.
Previously something of the black sheep of the paddock, the privateer Ducati squad turned itself around in the past year, as evidenced by a strong 2020 season (and a Czech Grand Prix podium finish) for Johann Zarco – things that Nieto says bode well for 2021.
"They're a good team, because if they weren't a good team then Zarco couldn't have made the season he made last year. It's important to have the support that we have from Ducati as well, because the bikes change a lot how things are in MotoGP. We will have exactly the same bike as [Marini's team-mate Enea] Bastianini, and that's really important to fight for the same things.
"Of course, we understand that the manufacturer will help the rider who is a little faster a little bit more, but you never know if that could be us.
"Ducati have changed their minds a little bit, too, and they've started to help a lot of young riders from Moto2. I think that it's a good choice, because in the end they are the future of MotoGP."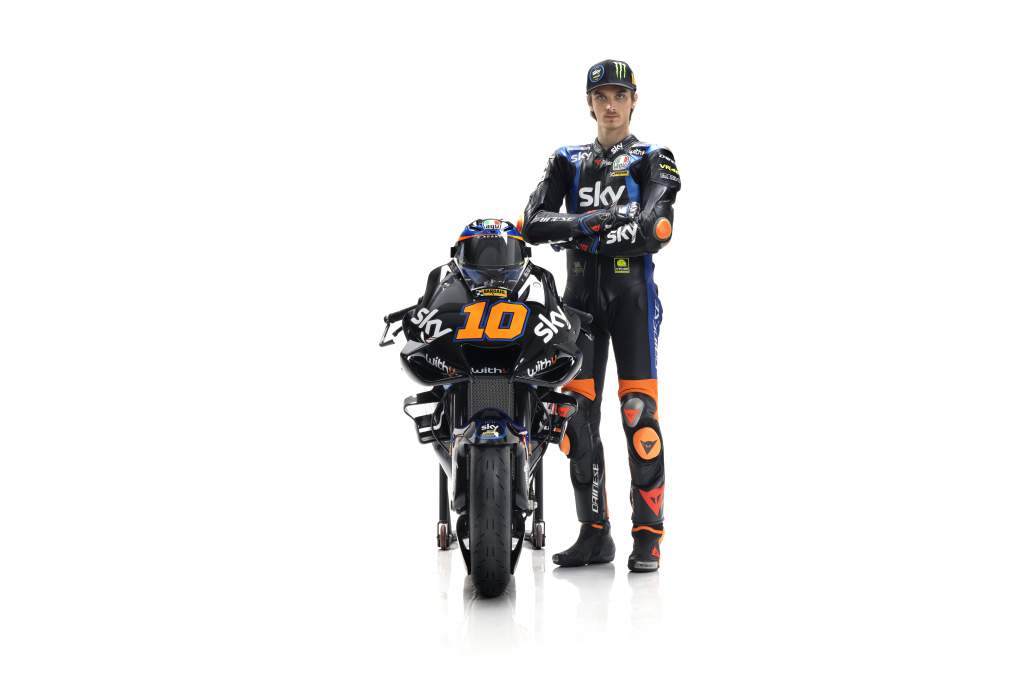 However, while Nieto is confident in his rider and confident in the team, the team manager also admits that there's still plenty of unknowns to be worked out thanks to the perennial spectre of coronavirus hanging over the paddock.
Already seeing 2021's pre-season testing radically rearranged and reshuffled, he says that the absence of the chance to test anywhere but at Qatar's Losail circuit ahead of the opening round makes predictions about how the season will pan out very difficult.
What makes it even worse for the Ducati's three first-timers – Marini, Bastianini and Pramac signing Jorge Martin – is that the traditional end-of-season November tests, normally held at Valencia and Jerez, were also scrapped.
That means they'll go into the 2021 season as the least-prepared group of MotoGP rookies in modern times. They are still allowed to run in the shakedown test – for which test riders, concession status teams (a label that now only applies to Aprilia) and rookies are eligible – so that's one small consolation.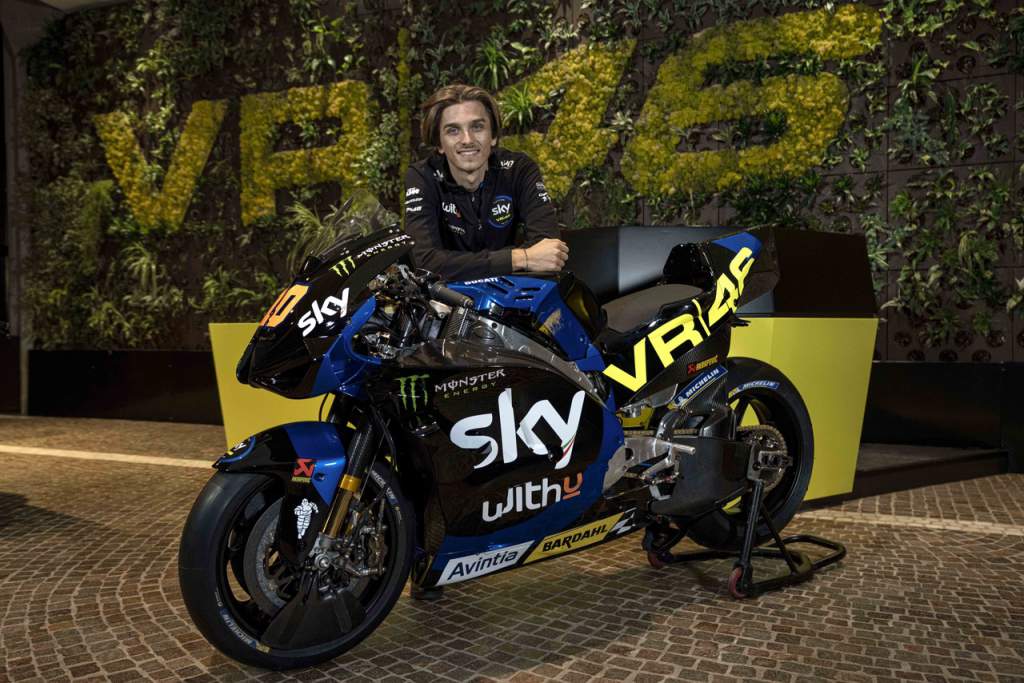 However, given that last year rookies like Alex Marquez and Brad Binder started out their first year with a whopping 15 days on track before their first MotoGP race, the new crop of talent is at a significant disadvantage.
"Normally in MotoGP you try different tracks in testing, and it's important," Nieto said. "It's going to hurt Luca a little, because he's going to spend three weeks testing in Qatar. It's going to be hard for the first race because everyone else has tested there so much, and then there will be a problem when we come to Europe as well, [with Luca] never having tried the bike at another track.
"It's the first time we've arrived in February with the rider still not able to try the bike, so it's difficult to say at this moment what is possible.
"He [Marini] is really fast, he's started training with a Ducati street bike, and I think he can make a really good season. We know that it's MotoGP and it's really difficult, but I don't see why he can't fight for the rookie of the year.
"That's our target and it's the thing that we have to try and do. It's going to be difficult because there are so many fast rookies like Martin and Bastianini, but we'll try our best and I think Luca can do it."