The move from successful racer to successful team boss is far from unusual.
All you have to do is look at the current MotoGP grid and the teams' management: names like Cecchinello, Gresini, Tardozzi, Stigefelt and Xaus have all made the transition from the bike to the boss's chair with considerable success.
Even historically it isn't that big a surprise to see the true greats of the sport make the same move, with both Giacomo Agostini and Kenny Roberts running teams in the premier class – in fact, both running the same team, with the American inheriting Marlboro Yamaha from the Italian.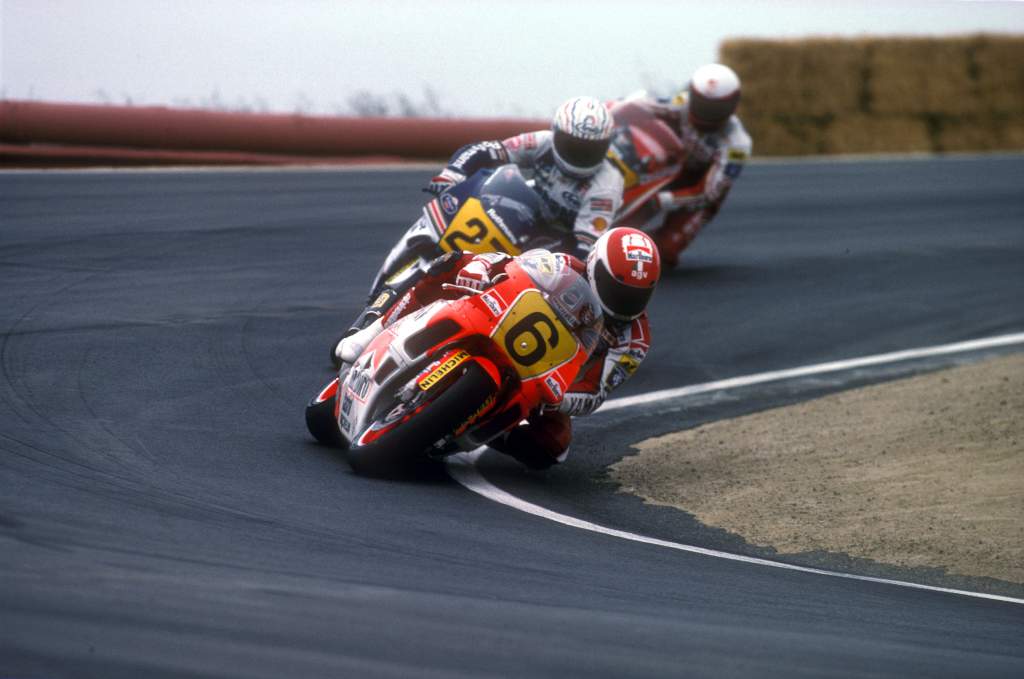 And given his huge love of motorbike racing in all shapes and forms, it's perhaps no surprise at all that Valentino Rossi is the latest to make the transition to the pitwall, first by dipping his toe into Moto3 team ownership before expanding to Moto2 and now taking the squad to MotoGP with half-brother Luca Marini as his rider on the 2021 grid.
In many ways, it's the natural progression for Rossi, and there's been something of a sense of inevitability around it since the very earliest days of his lightweight class team.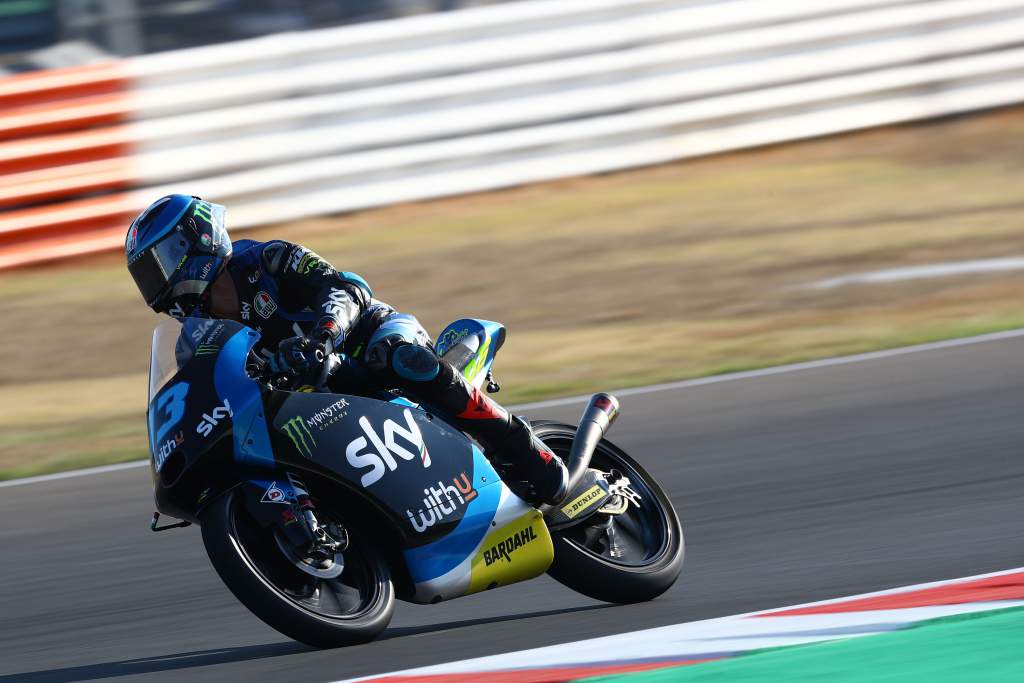 He's always denied an eventual MotoGP move was the priority for VR46, of course – but the attraction of spending perhaps his final year of racing alongside his brother made it too good an offer to turn down for 2021.
While this year there's single Team Sky VR46 Ducati on the grid in conjunction with Esponsorama Racing, it's all but certain there'll be a very different structure in 2022, when Rossi is expected to expand his team to help fill up the revised grid – and to set off into a very different part of his legacy from what he's achieved so far.
He's so far turned what started out as a small business making T-shirts and helping his mate Franco Morbidelli train with him into a global empire, with the VR46 merchandising arm now a huge operation – so big, in fact, that Rossi's name will remain a part of the official factory Yamaha team in the future thanks to his latest deal to become its official clothing supplier.
And the Academy programme has become even more successful as it churns out world champion after champion.
So far, both Morbidelli and Pecco Bagnaia have progressed through it, taking Moto2 crowns and going onto highly-successful MotoGP careers in their own rights, with Morbidelli a genuine title contender in 2020.
While Rossi has largely had a hands-off approach so far with the day-to-day management of his team, the Academy is where the fruits of his own hard work can be found.
"Dirty dancing"
Training at the Ranch
📸 @camilss pic.twitter.com/bAfWJbVDVK

— Valentino Rossi (@ValeYellow46) February 8, 2021
He doesn't just play an active role in helping manage the youngsters he's taken under his wing there, he trains with them nearly every single day, helping to impart the knowledge he's learned from a quarter-century career in racing.
It's fair to say that more than a small amount of his personality has rubbed off on them too, producing a crop of funny, intelligent and media-savvy riders who have something of their boss's flair about them.
But while he might not get too involved (at least publicly) in the running of his team in the 2021 MotoGP season, it's unlikely that we'll see things stay that way in the future, as retirement draws nearer for the nine-time world champion.
Helping to run Moto3, Moto2 and MotoGP teams as well as riding his own MotoGP bike is a tough ask. Simply put, there's not enough hours in the day to enable him to play both roles on a race weekend.
It's an issue further complicated by VR46's MotoGP deal with Ducati – sure, it's Rossi paying the bills (or at least signing the cheques) to the Bologna brand to get its bikes, but neither Ducati nor Yamaha are likely going to be too happy to see him hanging around the Esponsorama garage after hours.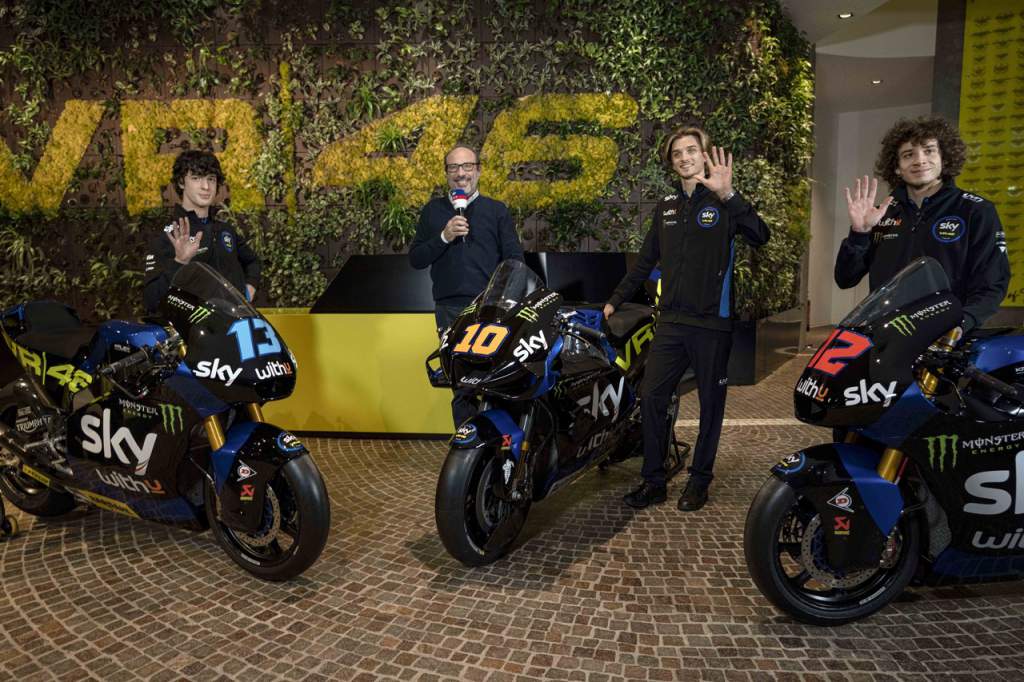 How the relationship between the two teams sharing that pit box will work out in 2021 it still to be fully explained. Hopefully we'll find out more information about at today's VR46 team launch, which take place on Rossi's 42nd birthday.
There's going to be some give and take as both parties figure out the path of least resistance in running two squads as one, and for a Yamaha rider to be running a Ducati in his own team.
Rossi won't be a MotoGP rider forever (as much as some people would like him to be), and we don't know yet know how the way he manages his proteges and teams will change when he retires.
If he does end up in a more hands-on role, present in the box every weekend and running the team as a true team principal instead of a figurehead or a name, it can only be a good thing considering the wealth of information that he's got to bring to the party.
A canny racer, a master of psychology and a shrewd businessman to boot, it makes sense that he'll eventually take over the reins in some way when he steps down from riding for new employer Petronas SRT Yamaha.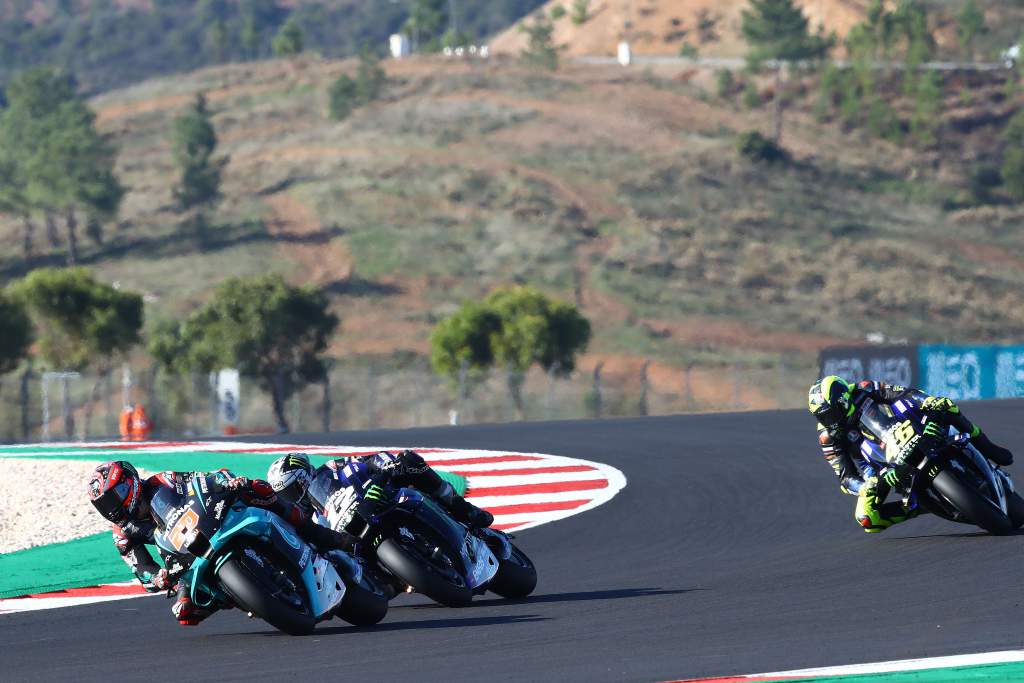 There's one very important detail to resolve in the future, though – maybe even before Rossi is ready to fully take charge of the team as the manager and not just as a passing interest while he continues to race elsewhere.
Yamaha boss Lin Jarvis confirmed yesterday at his own team launch that his firm hopes to start negotiations about its satellite squad in the coming months, and that there are only two realistic contenders: the Petronas team Rossi now rides for, and the VR46 team he owns.
Petronas has already hinted at some dissatisfaction with Yamaha, and courted Suzuki as last year's title-winning team prepares to launch its own satellite effort – a project that currently looks like it will go ahead despite team boss Davide Brivio's sudden exit for Formula 1.
And with Rossi tied to Yamaha more closely than ever even as he steps out of its factory racing line-up, it's not beyond the realms of possibility that he could poach the satellite contract from under the noses of his new team bosses.