The bombshell news that Marc Marquez and Honda will part ways - with Marquez almost certainly heading to Gresini, even though it's not yet officially been announced - may have answered one question for the 2024 MotoGP season and beyond, but a whole host more remain.
From the nature of the package he'll be onboard to who'll help him run it and, perhaps even more importantly, who'll pay for it all, it'll be days, if not weeks, before we fully understand all the intricacies of MotoGP's biggest ever rider switch.
But while we might not yet have the answers to many of the most important questions, we at least know what we should be asking in order to figure out what sort of a 2024 season we can expect to see from the six-time MotoGP world champion.
Who will replace Marquez at Honda?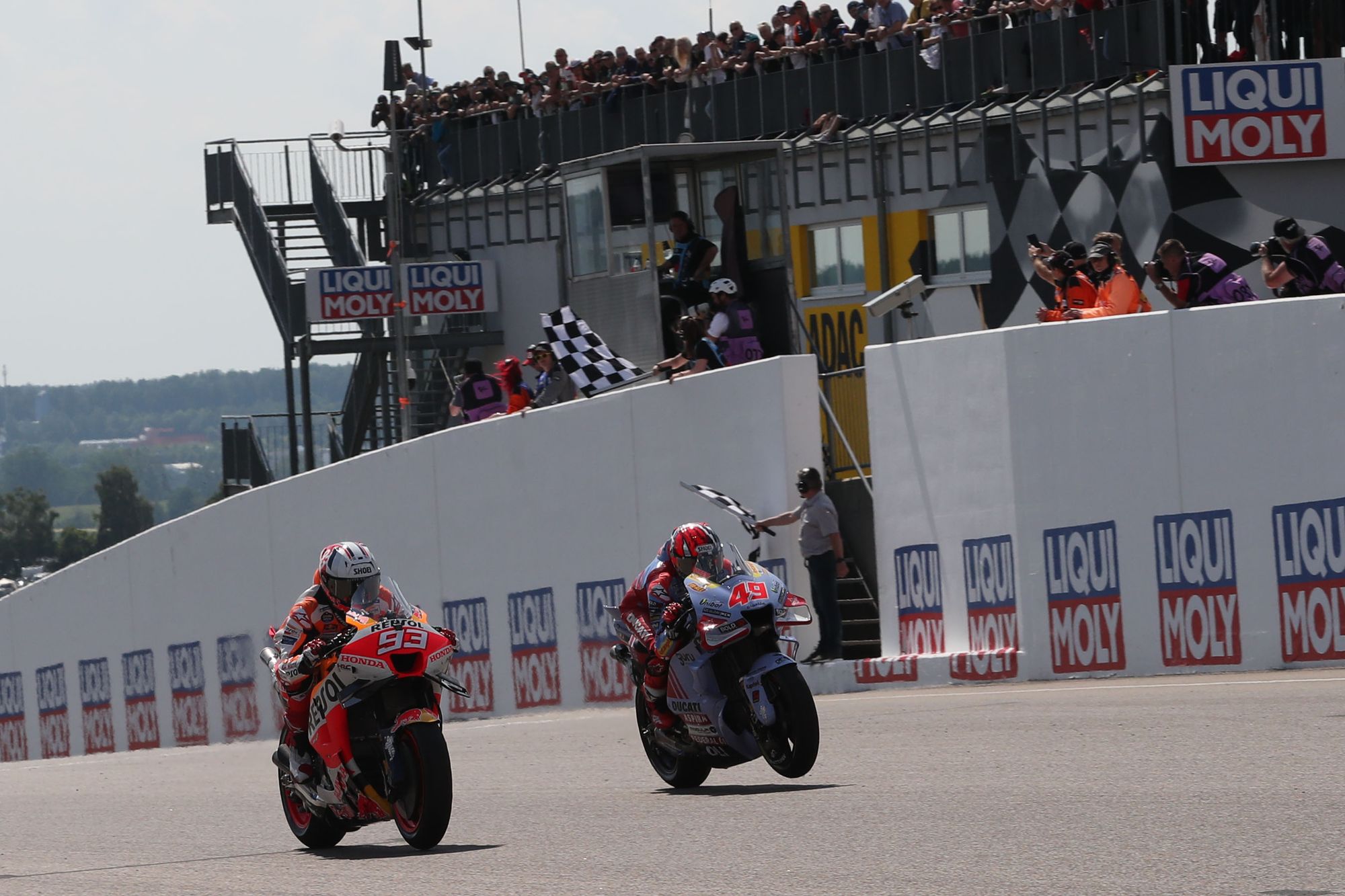 While all the attention might be on Marquez, the first important question isn't about him, but rather about who will take over from him on the factory Repsol Honda machine next season - and what repercussions that'll have even further down the MotoGP grid.
It seems likely that Honda has a waiting super-sub sitting in the wings ready to take over: former factory KTM racer and current Pramac Racing podium regular Johann Zarco. Already signed up by Honda for next season to join satellite squad LCR as Alex Rins's replacement, Zarco is the one that everyone seems to expect will step up to the factory seat - a theory that he didn't exactly dismiss earlier this season when he joined The Race's MotoGP Podcast.
But should he, as expected, get promoted, then what happens at LCR remains wide open. Honda has clearly been training up World Superbike racer Iker Lecuona of late with frequent replacement rides in MotoGP.
The rider Marquez will replace at Gresini, Fabio Di Giannantonio, has also thrown his hat into the ring, though, in a move that makes commercial sense for the Italian satellite team. There could also be logic behind Honda promoting one of its Asian talents to join Taka Nakagami, with Japanese Grand Prix Moto2 winner Somkiat Chantra a sensible choice.
Wildcard suggestions even include former Honda riders Jack Miller and Pol Espargaro, or even MotoGP rookie Augusto Fernandez, given that it would also solve KTM's issue of trying to fit five riders into four seats if it was able to trade one of its signings to the Japanese brand.
Will Marquez's crew join him at Gresini?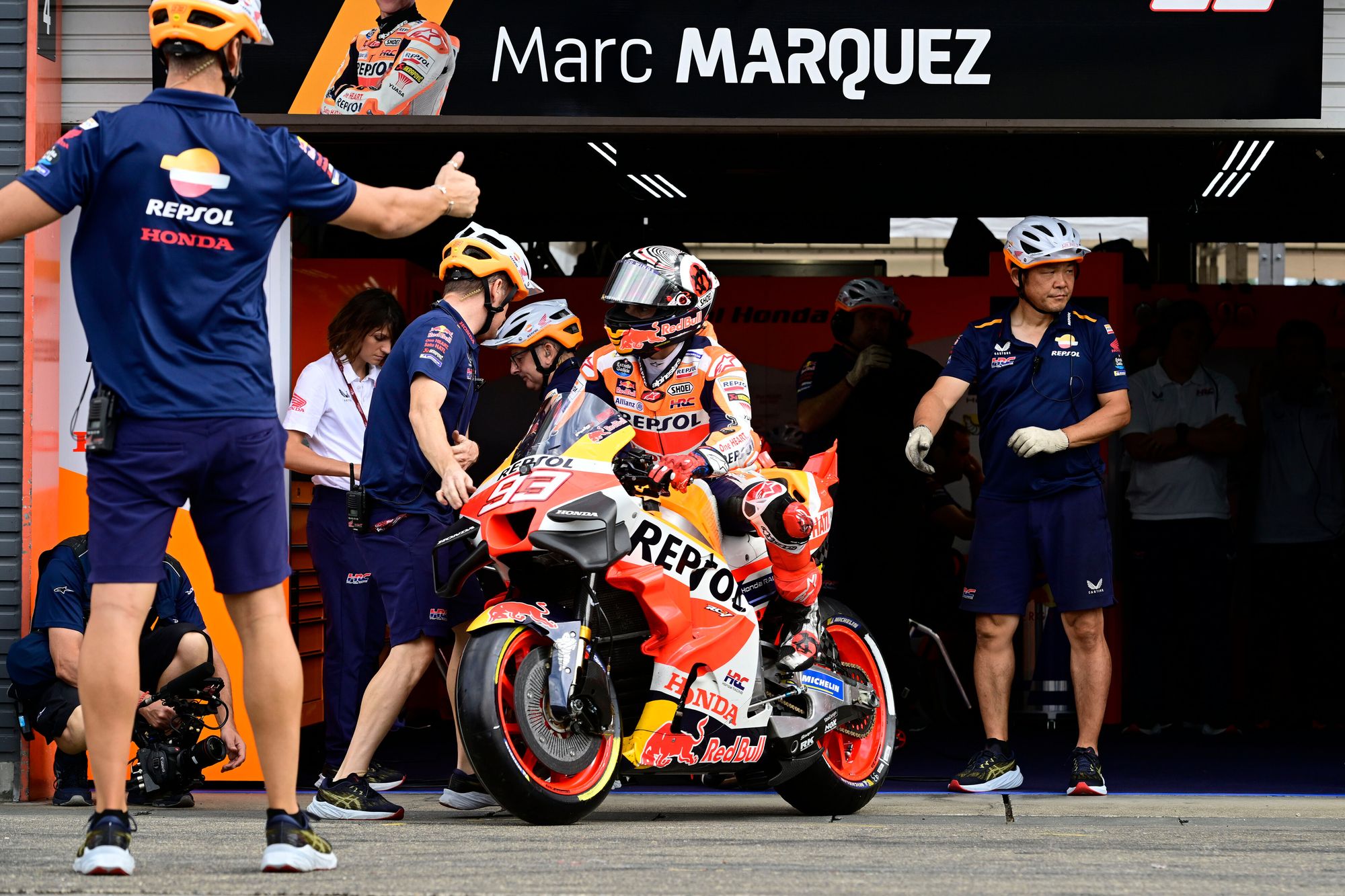 Not since Valentino Rossi and his loyal squad of largely Australian mechanics has a rider been as closely bonded to their crew as Marc Marquez is to his technical team, led by longtime crew chief Santi Hernandez.
But with Honda likely even less willing to see the secrets inside the team's technical lead head off to another factory than it is to let the man who simply rides the bike go, it might be that Hernandez has fewer opportunities to get out of his contract than Marquez, something backed up by initial rumours suggesting that the six-time champion will move over alone.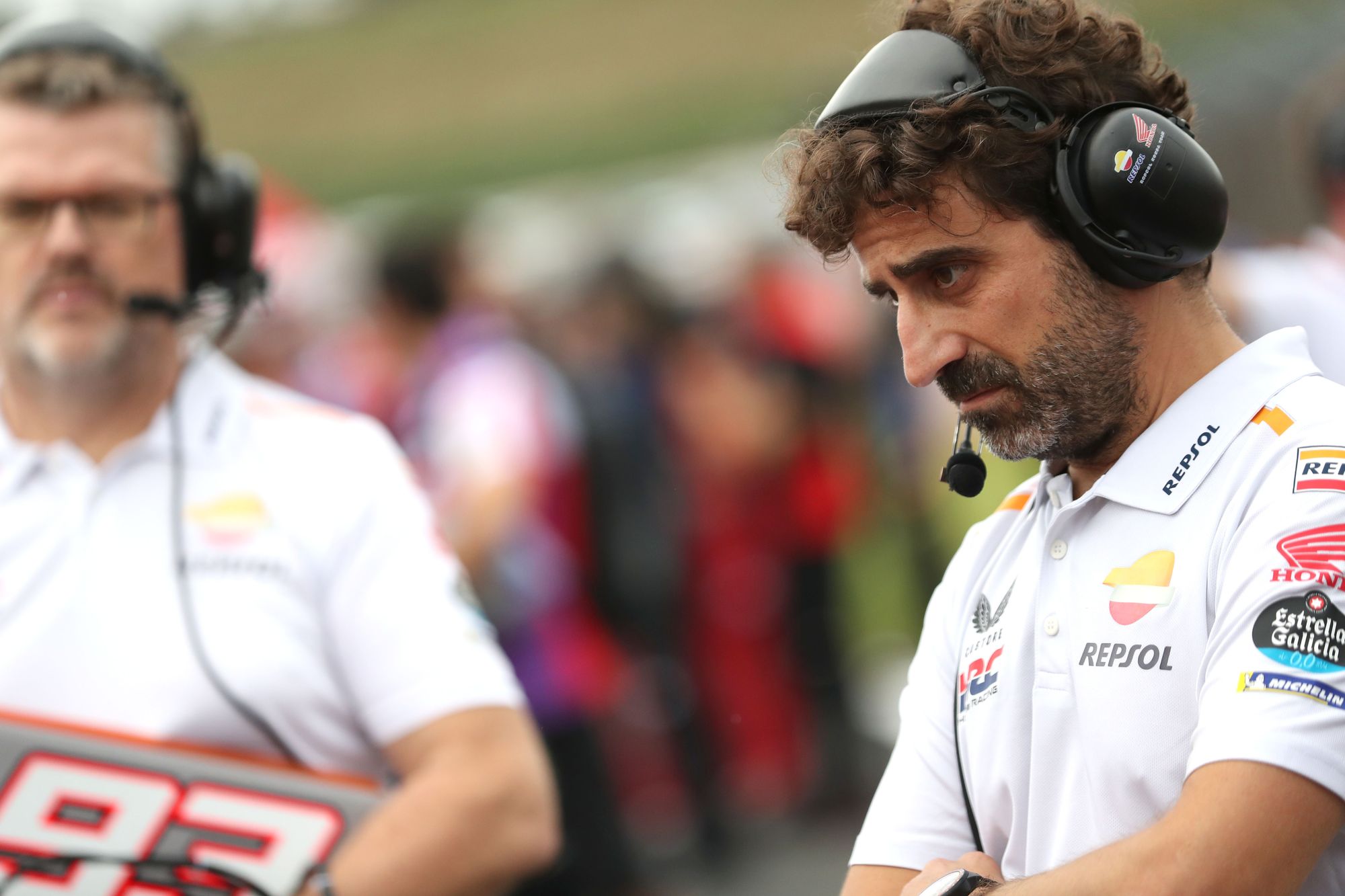 There's also whether or not Ducati and Gresini would want the team. Gresini's a family squad with staff who've worked there for many years, so it might be that it doesn't want to let loyal team members go to make way for a group that, it has to be said, has a less than stellar reputation for playing well with others in the garage.
And it's not like Gresini has any shortage of talent in the garage already. Di Giannantonio's current crew chief is Frankie Carchedi, someone who won the 2020 title with Joan Mir at Suzuki and is well aware of how to succeed in MotoGP.
What level of factory support can Marquez expect?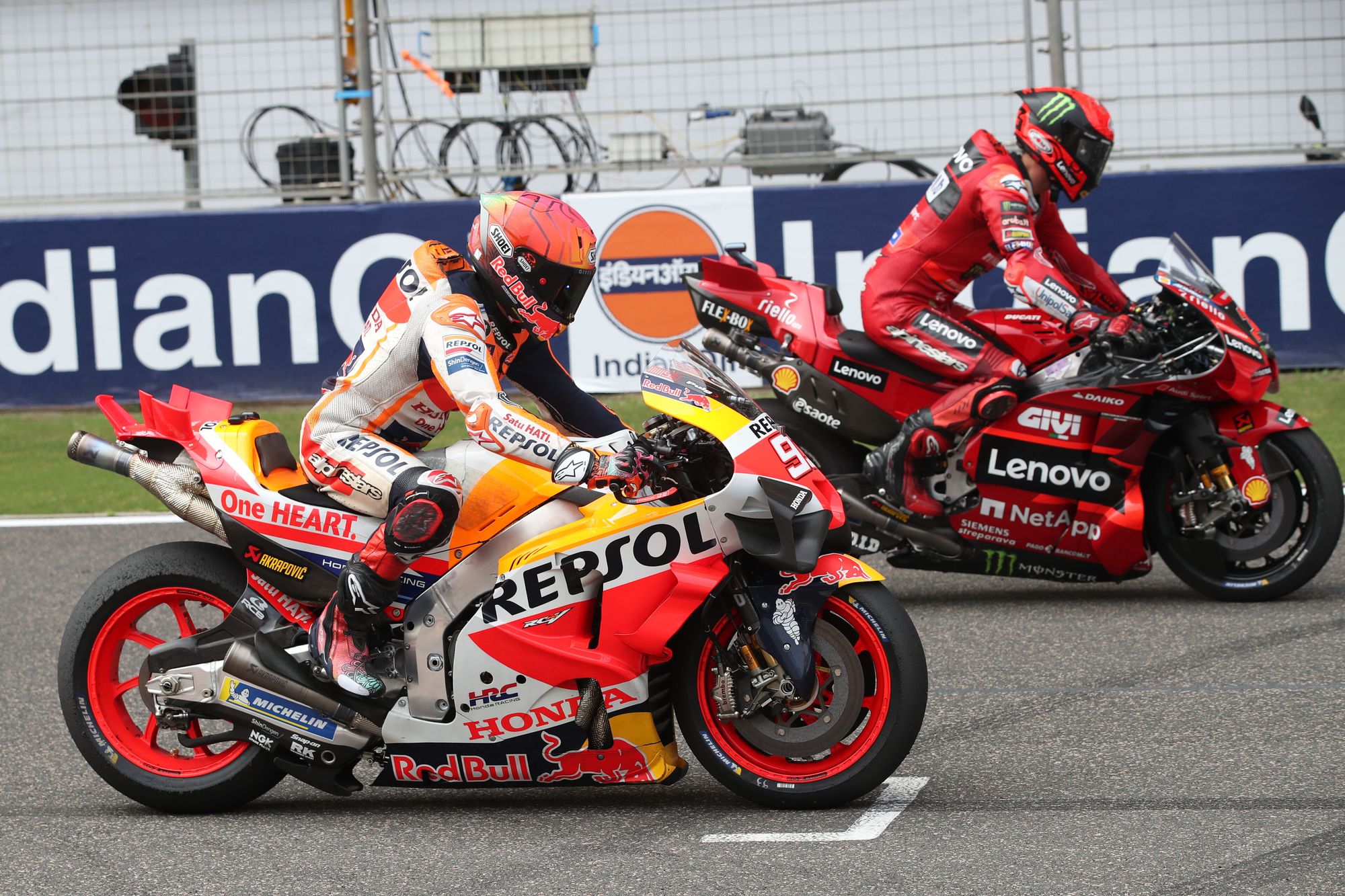 Ducati has been adamant for quite some time: there is only space on the factory production line for four GP24 machines, and those four bikes are reserved for the factory team and, contractually, for top-tier satellite team Pramac.
Ducati was unwilling to change that for title contender Marco Bezzecchi and, given it doesn't really need to change it for Marc Marquez, it's unlikely that things will be any different for him.
After all, if Marquez had wanted to help develop a bike, he could have stayed at Honda. Instead, he wants to win and to do it right away, and if we've learned one thing from the race-winning success enjoyed by Bezzecchi, Enea Bastianini and Marquez's own brother Alex, it's that a year-old Ducati is a proven way to do it.
Even on an older bike, there'll be plenty of support from Bologna - because that's how Ducati does things. Its modern support structure for satellite teams is high, Marquez will benefit from it the same as any other rider, and it should be more than enough for him to get the job done.
Where's the money coming from?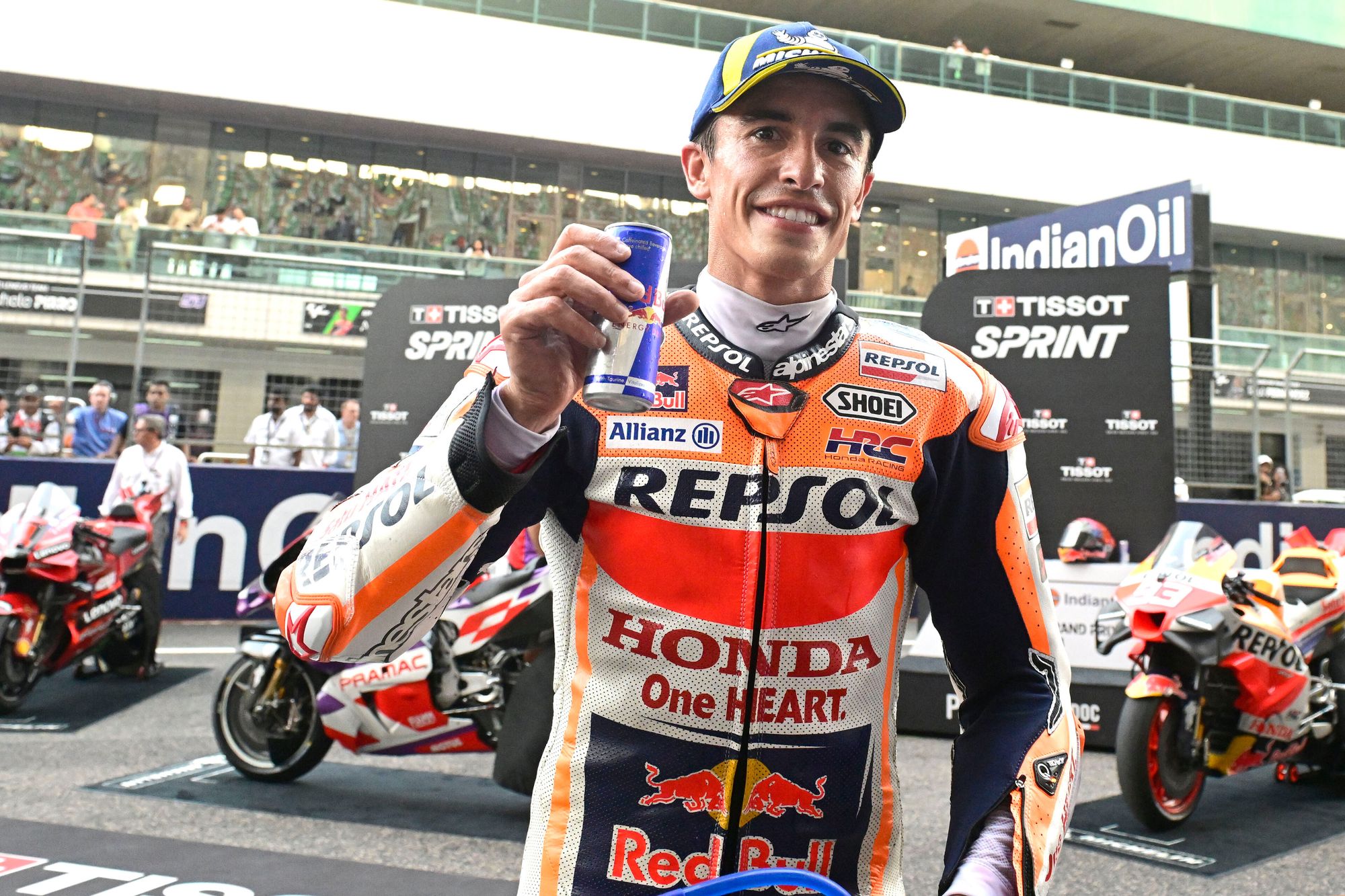 Let's be honest: it's not going to be hard to get sponsors to come to your team when you've got the only global superstar in MotoGP onboard. Gresini might be one of the lowest-funded teams on the grid right now, but that's all about to change next year, with the arrival of Marquez likely to bring a fresh influx of cash with it.
Rumours of Spanish fuel giant Repsol ditching the Honda squad after nearly three decades is unlikely, though. It has a long-term commitment with HRC (the longest in MotoGP) and will continue to benefit from that even if Marquez isn't with them any more - every fuel station in Spain still has posters of Nicky Hayden, Mick Doohan and Dani Pedrosa adorning the walls alongside Marquez, after all.
The same doesn't apply to Marquez's personal sponsor, Estrella Galicia, though. It's no stranger to being title sponsor of a MotoGP team thanks to its time with MarcVDS, has already expanded its paddock presence this year with its own dedicated hospitality at European races, and is already working with Gresini thanks to its partnership with Alex Marquez - so it wouldn't be a shock at all to see its name take centre stage on the Gresini bikes next year.
It also wouldn't be a surprise if there's some extra backing from energy drink giant Red Bull - although, given the size of the Austrian brand's pockets and the fact that contracts are probably already signed until the end of 2024, that's unlikely to harm Honda financially.
Is Honda going to leave MotoGP?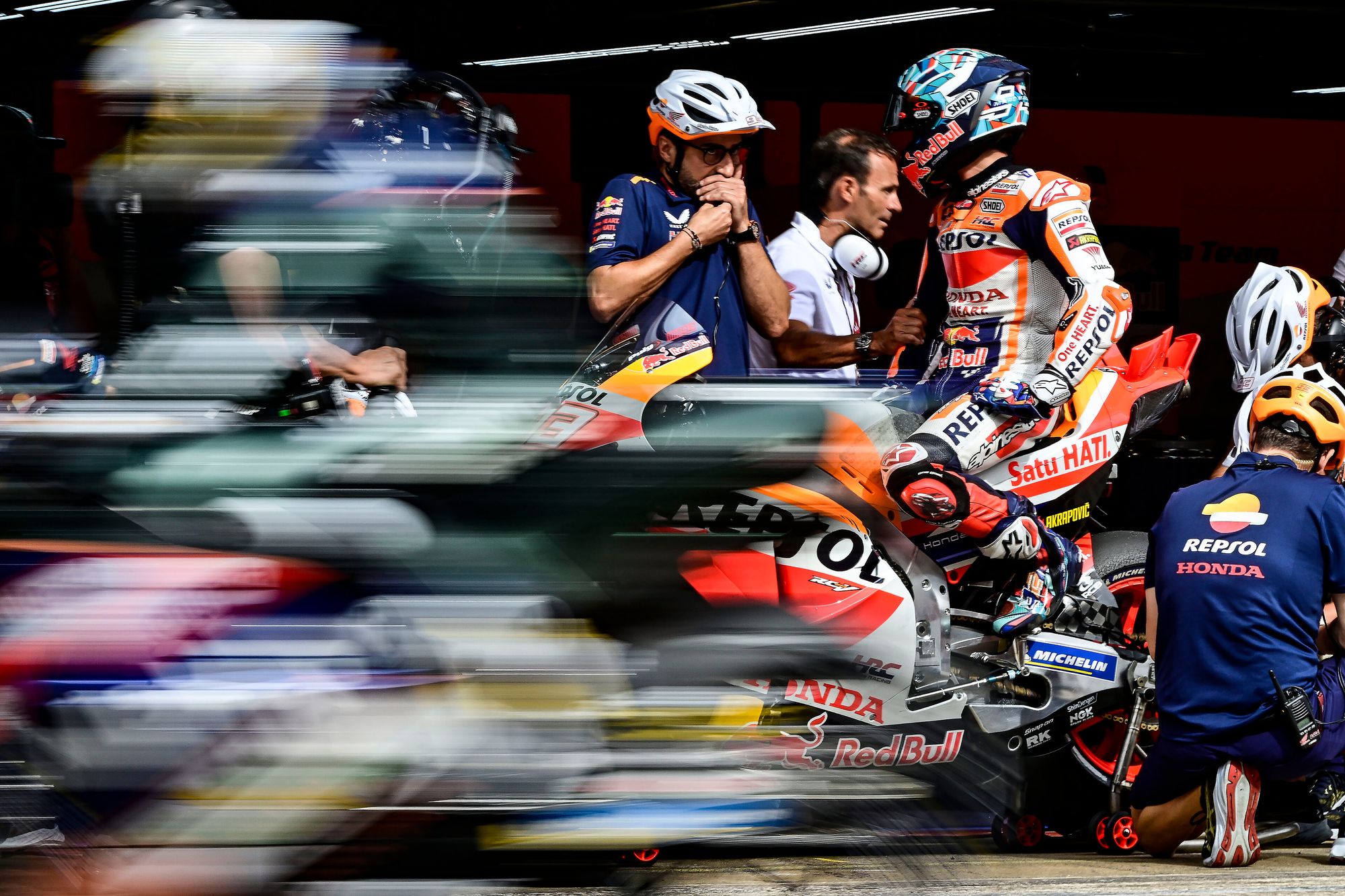 Marquez's departure from the team will not be the signal that heralds Honda's departure from MotoGP. It has been around a whole lot longer than he has, and will still be around after he's gone.
Senior management has insisted that Honda is in MotoGP for the long-term, and we won't see any change on that until at least the end of the current rules cycle in 2026.
In reality, though, Marquez's departure might be good in the medium-to-long-term for HRC. Now free of the constant scrutiny and pressure of having a failing six-time champion on its bike, there's more chance for Honda to stop chasing instant results and more time to concentrate on the bigger picture.
It's not even impossible to imagine that we'll one day see Marquez back on a Honda.
A few years chasing success on various machines while it rebuilds its MotoGP operation, then a glorious return for one last title shot, would be a fairytale ending to the story, after all.
When will we first see him on a Ducati?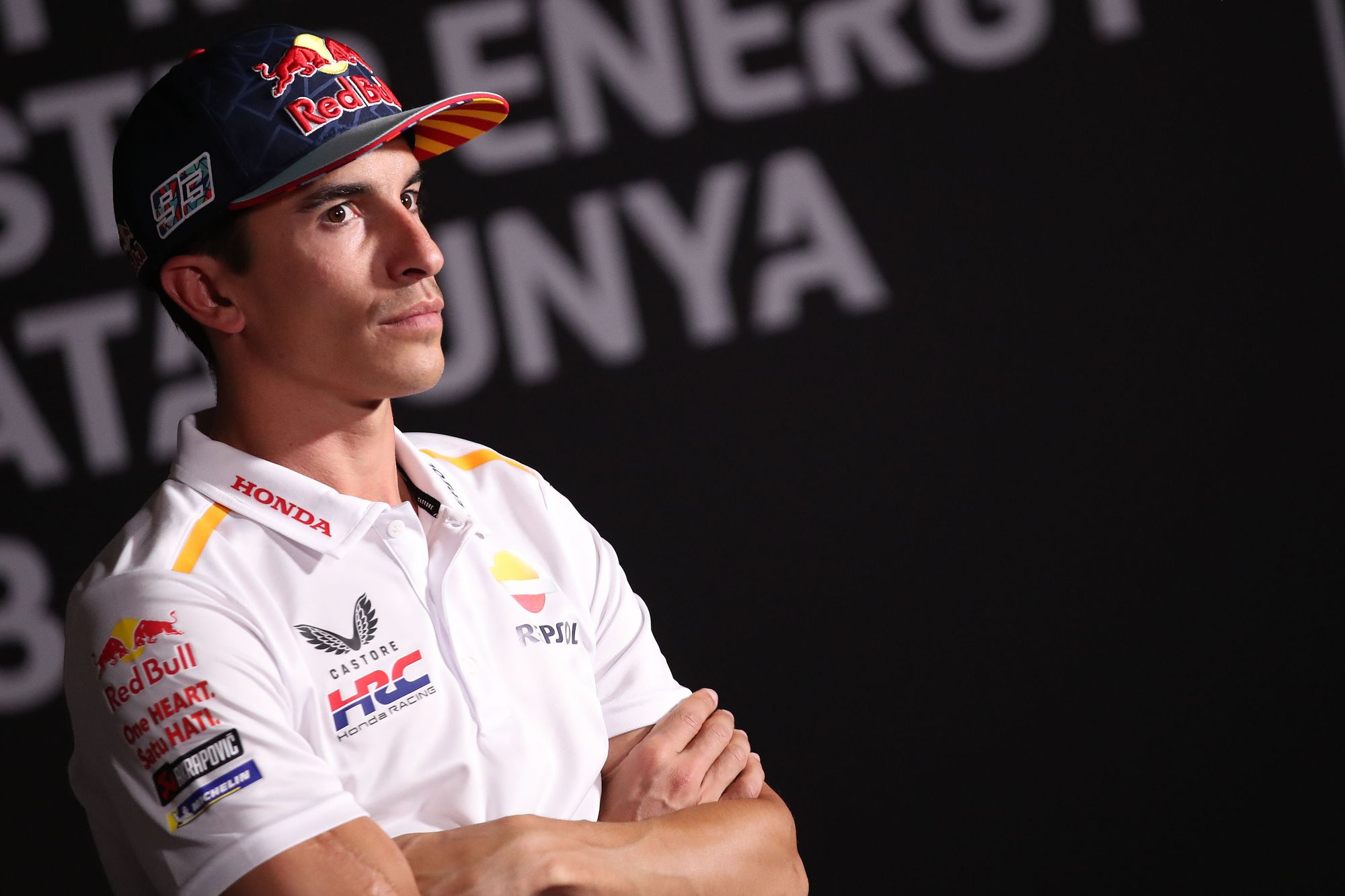 Until we have a chance to question Honda management at the next round in Indonesia next weekend, we won't know for sure what the exact terms and conditions of Marquez's release a year early from his deal are - but if the first wording of the press release is anything to go by, then there's a fair chance we'll not have too long to wait to see him on a Ducati.
The press release announcing he would leave said, 'both parties have mutually agreed to end their collaboration upon completion of the 2023 MotoGP world championship season', which implies that Marquez will be freed by Honda to test as soon as the season finishes at Valencia, only having to wait a couple of days until the first post-race outing on the Tuesday after the race and at the same track.
It's highly likely that he'll be banned from speaking to the media, at the very least about the bike, but at least we'll get to see him riding an all-black carbonfibre Ducati ahead of the six days of pre-season testing at the start of 2024.