While it's not yet official that Marc Marquez will join Gresini Racing on a satellite Ducati for 2024, the confirmation on Wednesday morning from Honda that he will leave at the end of the year signals that the most anticipated MotoGP move in years is due to be formally announced imminently.
But while it represents a golden opportunity for the six-time champion to get back to winning ways after four incredibly difficult years on the Honda RC213V and gives Gresini a golden ticket into the limelight, it's hard to see Marquez's swap to satellite machinery as anything other than a temporary stopgap move before bigger and better things beckon.
We already know that he's holding his cards close for next year, and he's already turned down the chance to sign a more lucrative deal with Ducati that would have given him a better bike, more money and more career stability.
Initially given the chance to sign a two-year factory Ducati deal that would have seen him move to a factory-spec machine at Pramac instead of year-old bikes at Gresini, it's believed that he rejected it specifically to remain in the same contract cycle as the rest of the MotoGP grid. Most of their deals expire at the end of 2024.
Right now, of course, there's absolutely nothing wrong with the prospect of a Gresini switch for next year.
The team is well-established, has history of fighting for wins and even the occasional championship in the premier class, and, with the benefit of satellite Ducati machinery, has a bike and technical package that (even without the benefit of factory support) a rider of Marquez's prodigious talent should be able to take to title contention.
But there are two areas where a Gresini switch will likely not appeal to Marquez in the medium to long term - development and money.
He's going to ride for a satellite team on a year-old bike next year, meaning that his contribution to the direction of the Desmosecidi is likely to be very minimal at best.
He's not going to be taking away the ship-steering role of riders like Pecco Bagnaia, and while that's fine for him as he adapts to the machine and gets back to winning ways, it's perhaps not the long-term course of action he wants to take should he believe winning would be easier on a bike more tailored to him.
Of course, it's highly unlikely that any factory is going to tear up its plans and build something totally new to suit the riding style of even Marc Marquez.
But we've seen factories keen to innovate in the past to help new racers, like Ducati's tank modifications to help Jorge Lorenzo fit onto its factory machine with more ease back in 2017.
The ability of Gresini to deliver upgrades like that to Marquez in a timely manner, especially if the factory racers are calling for changes of their own, is likely to be slim.
Then there are finances. Going from potentially the most financially lucrative MotoGP deal of all time at Honda to Gresini is likely to mean a huge pay cut for him - something he seemingly feels willing to take in order to get back to the sharp end of the championship.
However, in a few months' time, there's going to be multiple teams knocking on his door offering him a competitive machine with substantially more money on offer to ride it, with Austrian brand KTM and its long-term financial backer Red Bull (also Marquez's most loyal personal sponsor) probably at the front of that list.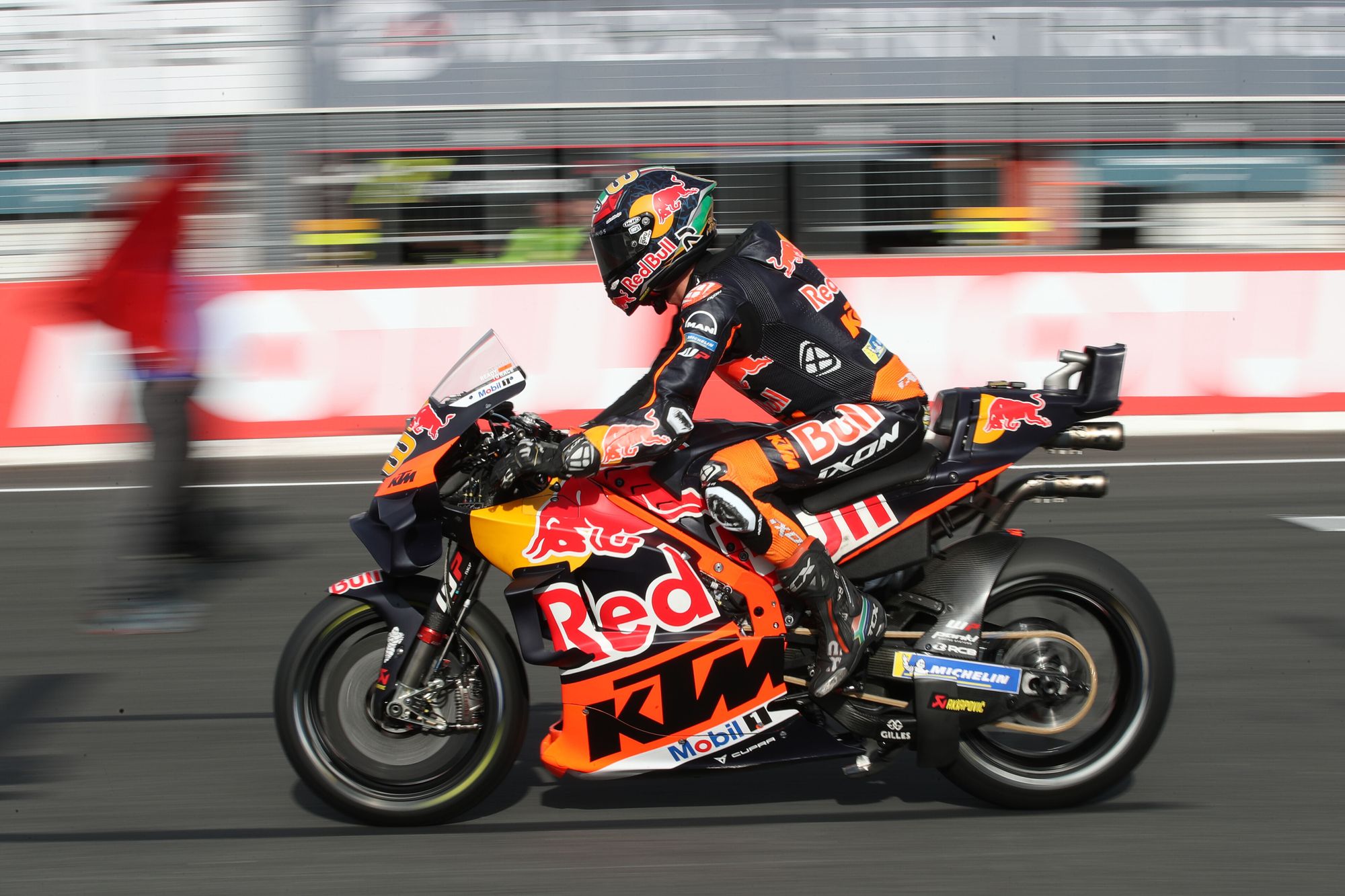 With that would also come something else unique - the prospect of trying to (should 2024 go well) win on three different machines.
Ducati victories and maybe even a title challenge next season would surely make the prospect of a switch back to factory machinery the year after even more enticing when it comes to cementing Marquez's legacy as one of (if not the) greatest riders of all time.