It was clearly not a primary or secondary target of the exercise, but Cal Crutchlow's sole MotoGP wildcard appearance this season helped uncover much more of the puzzle surrounding Yamaha's 2024 project and the stern disapproval of its star rider.
It's been a deeply grumpy season for the manufacturer, that grumpiness largely being exuded by 2021 champion Fabio Quartararo, who had already felt a lame duck as the 2022 title slipped away and has had to contend with mere scraps in terms of results this year.
The 24-year-old has been nothing if not unsparingly firm in his assessment of the situation, and willing to drop more than hints about his future. He has done it again recently, telling MotoGP.com: "Of course, I would prefer to stay with Yamaha. But if they don't make what I want, and a competitive bike, I would have to consider myself moving for 2025."
This comes against the backdrop of Quartararo's disappointment with the 2024 engine prototype on offer at the Misano test, and his subsequent public disagreement with Yamaha team principal Maio Meregalli on the merits of said test.
"It was not a positive test for us," Quartararo insisted. "I am on the bike, I can say how it feels.
"I had a one-hour meeting, there were more or less 20 people, and I told straight away to those 20 people that I was not happy, that we have to improve."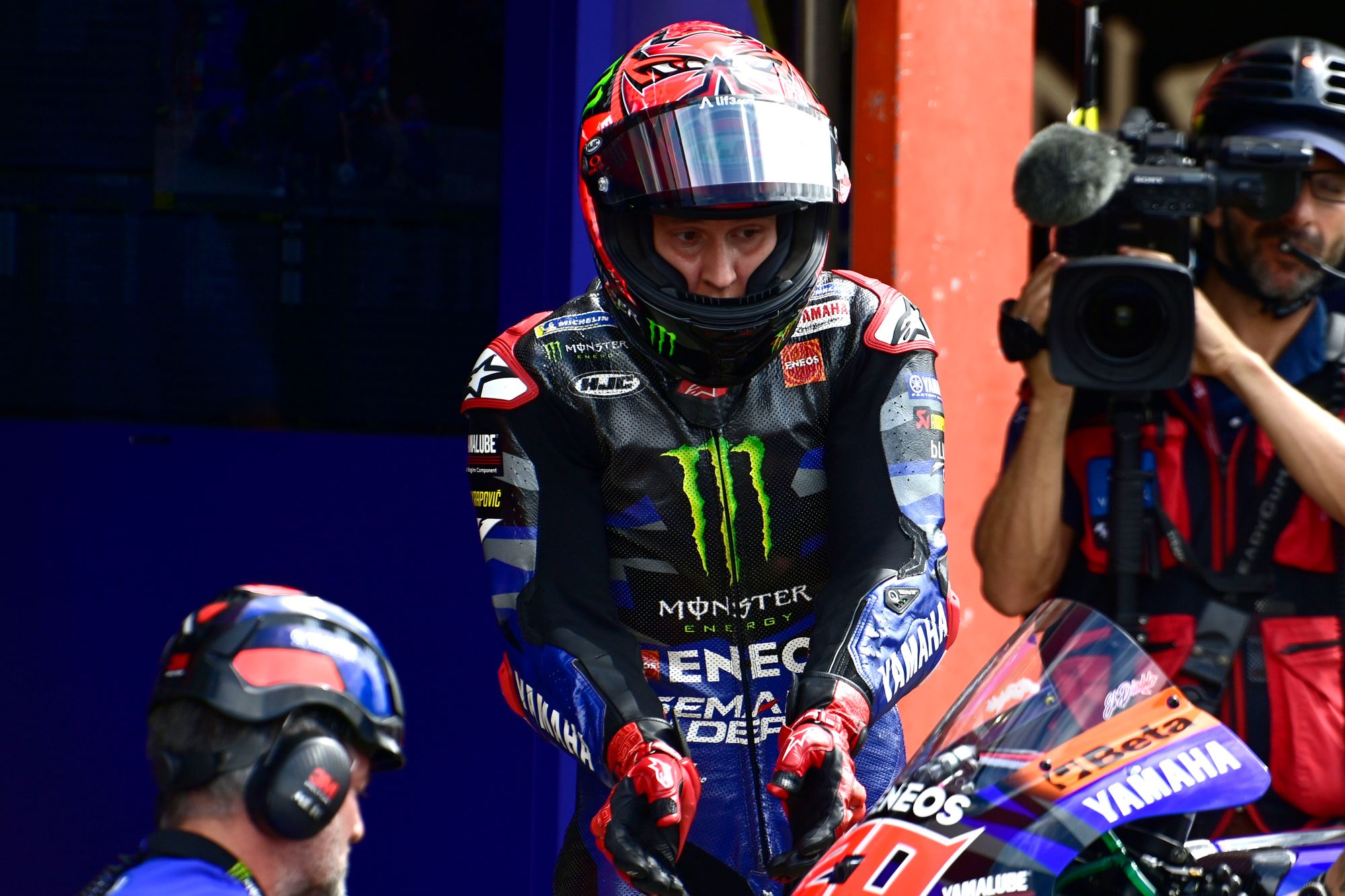 Quartararo's shopping list has been clear for quite some time - bigger steps, faster development reaction and, crucially, more power. That was his literal feedback at Misano - "more power". More power to fight the Ducatis, more power to use the race pace contained by mediocre grid positions, more power to run the draggy aero and feel its benefits without being completely uncompetitive on the straights.
So when Crutchlow spoke to the media to begin the Japanese Grand Prix weekend, it was revealing - and quite funny - to hear him suggest that more power is the last thing the M1 needs right now.
And the more the veteran test rider spoke during the weekend, the clearer it became that Crutchlow was well-aware of Quartararo's stance and actively positioning himself opposite to it.
"We have the riders asking for more power. They don't need more power," Crutchlow said.
"They need a smoother engine. This is the biggest problem.
"Let's say we have 300bhp, let's say all the bikes have 300bhp. On the exit of any corner, you don't use 300bhp. You use 200bhp.
"The engine is not smooth. And these riders are asking for more power. And we don't need more power, we need less power. Trust me. I know. I know what the other manufacturers are doing, how many newton-metres they are using from the exit of the corner. And we are using a lot more, and the engine is not smooth.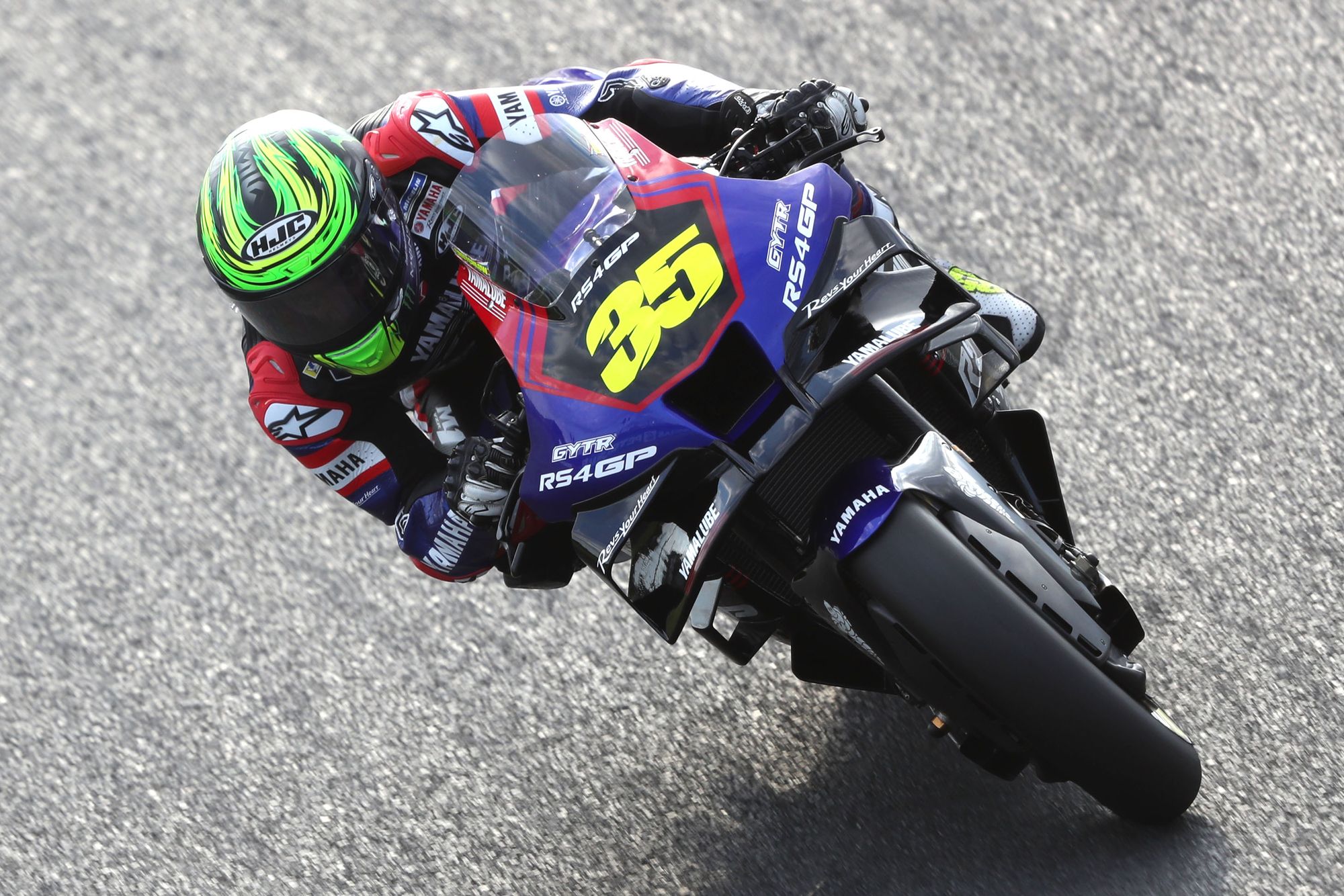 "So we need to go in this direction. When we go in that direction - like the [highly regarded] '19 bike, you will see the acceleration of the bike. Because then at the end of the straight it will be faster because you exit the corner a lot faster.
"Now we are just spinning. But they asked for this engine. I already tested this engine last year, and said, 'This engine will create a problem', and now we have a problem. Now they're asking for more power again, and it's not the right direction."
"They", "the riders", are Quartararo and Franco Morbidelli. "He is very sure about this," said Morbidelli when asked by The Race about Crutchlow's comments. "And he has more experience, for sure, than me, and on different bikes. If he says so, it means that probably it's like this."
But it's easier for Morbidelli to say - he will not be riding the 2024 Yamaha. And Quartararo, a rider Yamaha surely knows it badly needs to keep appeased, doesn't sound like he's budged in his assessment.
"I have to put my case to Yamaha," Crutchlow continued.
"Luckily we have the new engine guy [Luca Marmorini] - he knows the direction to go in. The first step was positive in that direction.
"When you see the rider accelerating away from you on the exit of the corner, the first thing a rider feels is, 'We need more power'. It's not like that.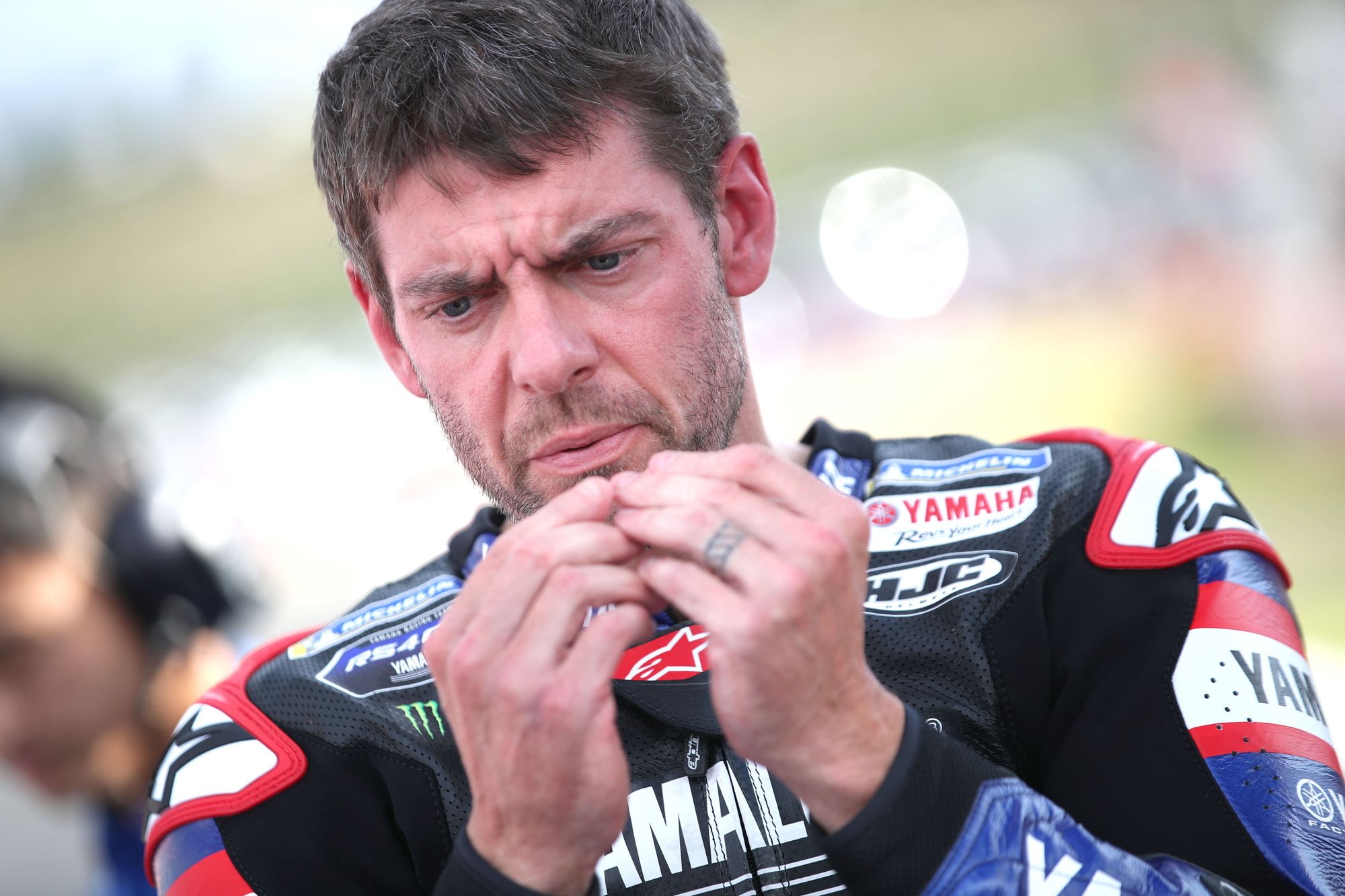 "They have grip and they are accelerating with a lot less power because they have the grip. And they can put the power to the ground.
"You fix it with the electronic, you spin more, and then you go in the traction control. So in the end you end up slower. Or you reduce the power, then the bike doesn't go anywhere. It needs to come from the engine character.
"Don't worry for the aero. I don't care for the aero. All you have to do is look Marc [Marquez] versus Fabio in all the races [back in 2019]. The Honda struggled to pass the Yamaha at the end of the straights in places like Thailand because Fabio gets such a good exit from the corner. And the bike was maybe 10km/h slower.
"I believe we have enough top power at the moment. We can have some more, sure. But I think we have enough, it's that we don't exit the corner in a good way. And I can sit with the laptop and prove everything to you if you need."
But it's Quartararo who Crutchlow may want to show the laptop. The Frenchman is also unhappy with how the bike gets out of the corners, but doesn't sound like he's seeing the same culprit: "For us - from my point of view - the engine is, OK, not super smooth but not super bad."
So if Crutchlow is concerned by a reduction in rideability - something Morbidelli has also repeatedly commented on - for Quartararo the big worry continues to be developmental stagnation. And it might be super-difficult to sell him on a 'one step back for two steps forward' kind of approach.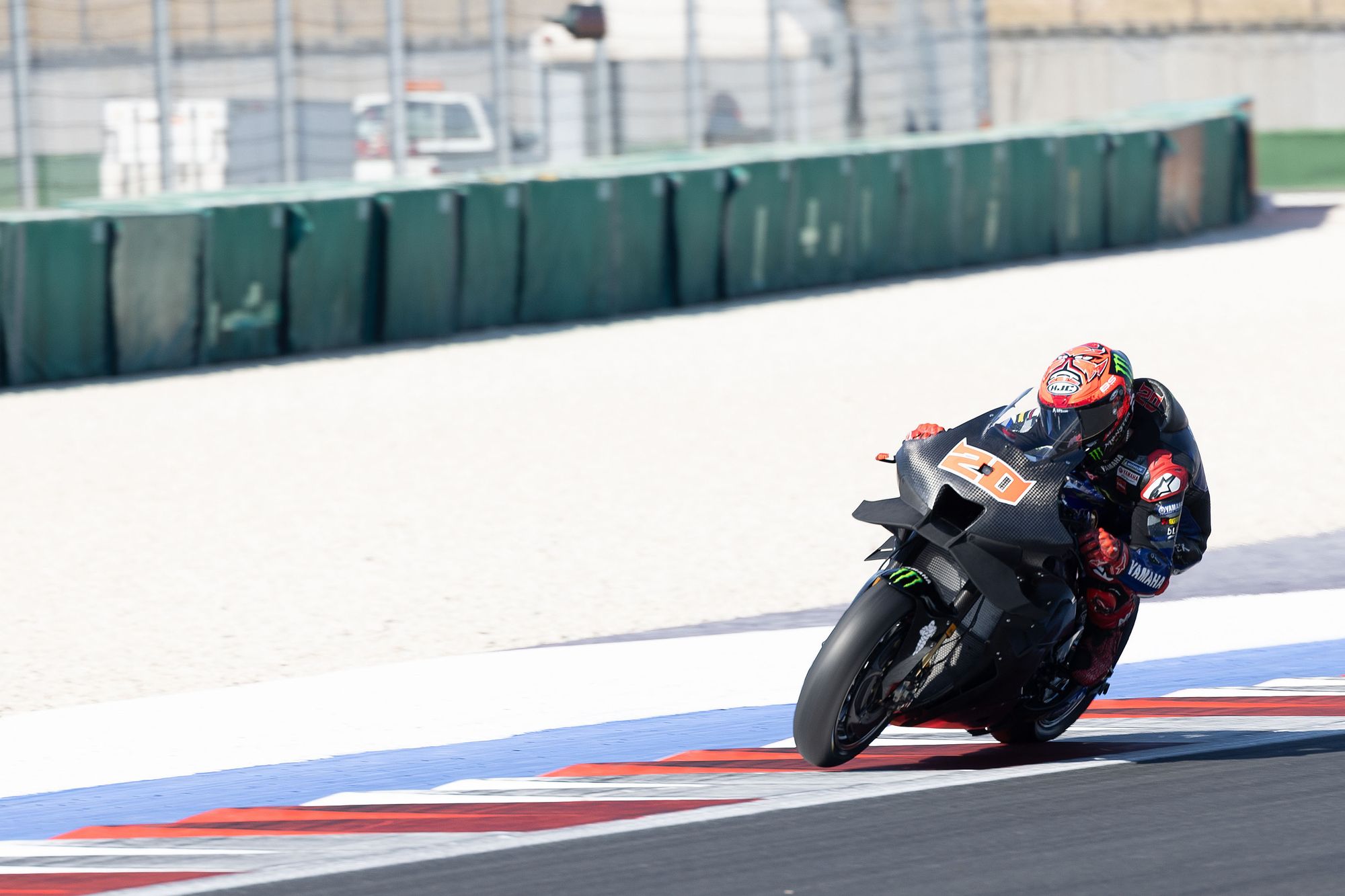 There is little doubt that there is respect between Crutchlow and Quartararo but, when it comes to Yamaha's direction of travel, you don't have to dig very far to find evidence of a disconnect between the highly respected veteran tester and the franchise rider.
Yamaha, and more specifically its new engine guru Marmorini, may well be of a similar opinion as Crutchlow - at least that's what the test rider implied at Motegi.
But Quartararo's star quality and open flirtations with trying out 'free agency' very soon if his expectations aren't met mean it's just not that simple.