It's still not yet confirmed that Marc Marquez will join satellite Ducati squad Gresini Racing for 2024 but, with the news that he's going to split from Honda already official, it's only a matter of time now until the single biggest MotoGP rider switch of all time is completed.
And while that's a huge shock for Honda with immediate repercussions, it's also a move that's going to alter the whole rider market for seasons to come.
That's because, while right now it might only be Fabio Di Giannantonio who's displaced from Gresini to make room for Marquez and an internal shuffling of Honda riders to fill the void left by the six-time MotoGP champion, the potential of seeing Marquez join the Ducati ranks - as well as becoming a free agent for 2025 - means that anything could happen now.
In the short-term, it seems quite clear what'll happen at Honda, at least in one of its teams. Johann Zarco, signed to join the satellite LCR Honda squad for 2024, has spoken openly in the past about the potential to move up to factory Repsol colours should Marquez walk away. And while that might have originally been his plan for 2025, it makes sense that the veteran should be given the chance to use his development experience to try to help fix the RC213V from within the main outfit.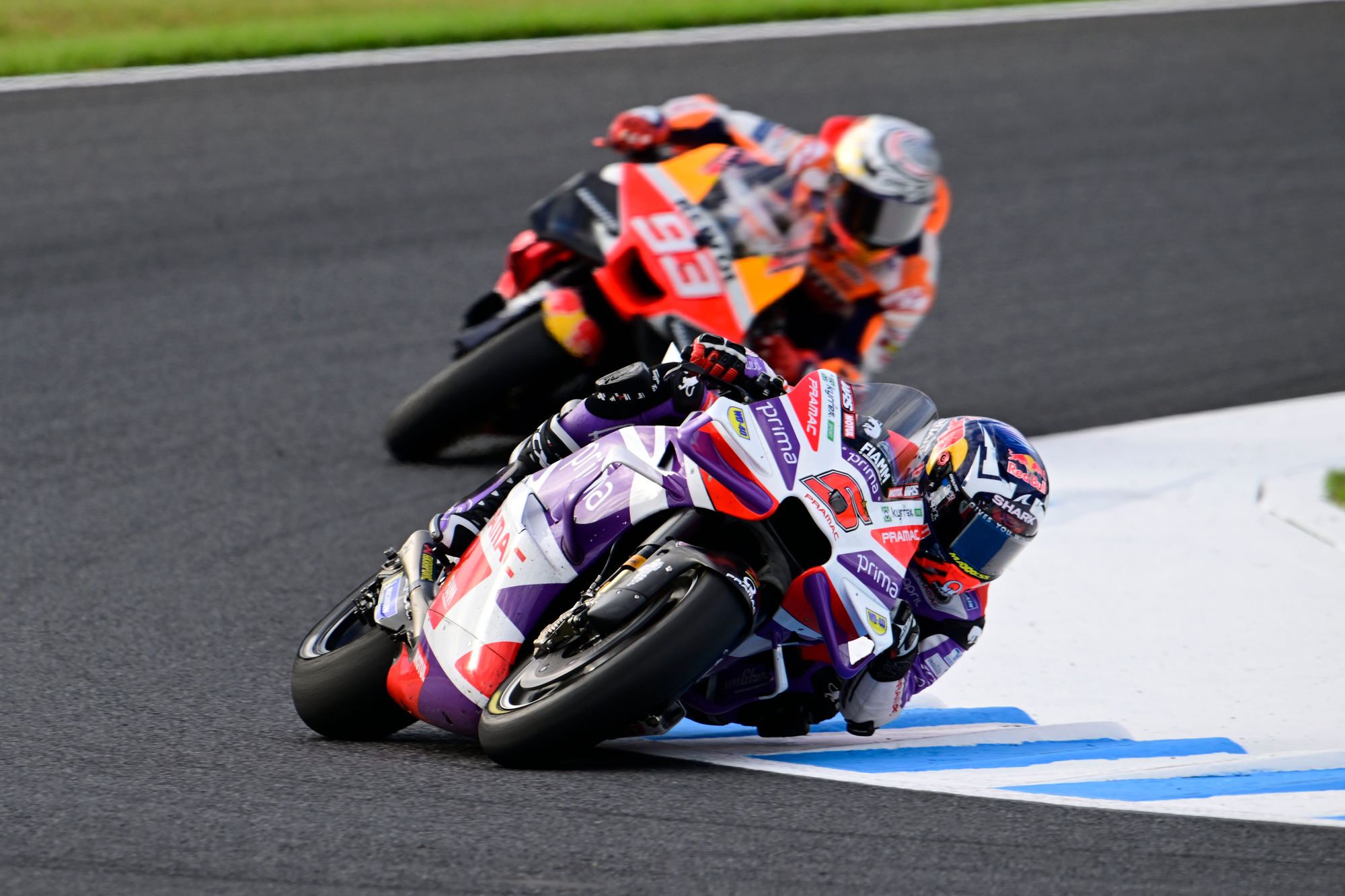 Similarly, on the other side of the garage, there's unlikely to be a huge change - expect Honda to double down on keeping the services of Joan Mir in the short-to-medium-term. A proven world champion and a Spaniard (something important to title sponsor Repsol), he has the talent and the skills to take the team back to winning ways as long as he's given the engineering support to make change.
Even what happens at LCR, in Zarco's absence, is unlikely to have huge repercussions on the series' job market; either Honda World Superbike racer Iker Lecuona, Di Giannantonio (displaced from a Ducati at Gresini), or whichever KTM rider loses in its own game of musical chairs are the three prime candidates to take over, in lieu of Zarco, from the Yamaha-bound Alex Rins.
However, while there might be some minor tremors to come for next season, the likely earthquake changes will be for 2025, when a free agent Marquez gets thrown right into the mix when it comes to signing new riders - a process that, realistically, is likely to start almost as soon as the 2024 season begins.
And there are two particular camps this seems to concern most, Ducati and KTM - although that's something that could potentially be alleviated by changes elsewhere on the grid that would also play into Marquez's hands.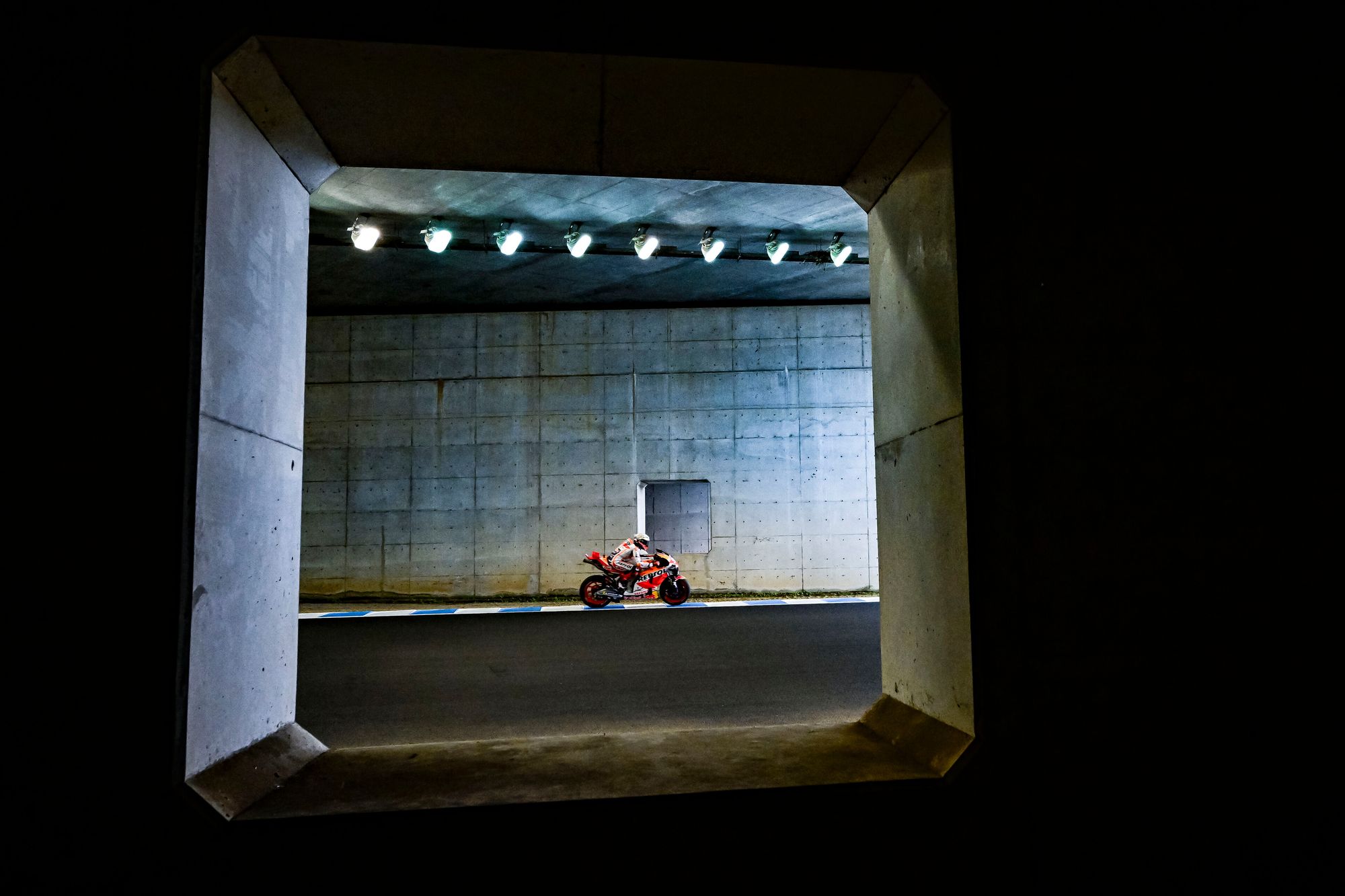 The Ducati reality is that, should Marquez perform well at Gresini, it'll surely do anything to retain his services. We already know that an attempt was made to offer him a factory contract for 2025, with year one coming at Pramac in 2024 - a deal that Marquez turned down to remain a free agent and on the same contract cycle as everyone else.
Sure, the manufacturer might have young names such as Jorge Martin, Enea Bastianini and Marco Bezzecchi in its ranks, but don't for one second think that any of them wouldn't be sacrificed in order to make room for a title-fighting Marc Marquez if he wanted to step up from Gresini to a 2025 bike in a year's time.
Ducati CEO Claudio Domenicalli isn't shy about unsettling his existing talent to ensure that the factory keeps selling motorcycles - and if that means making room for Marquez by upsetting anyone bar Pecco Bagnaia (and maybe even him, too), then it'll happen.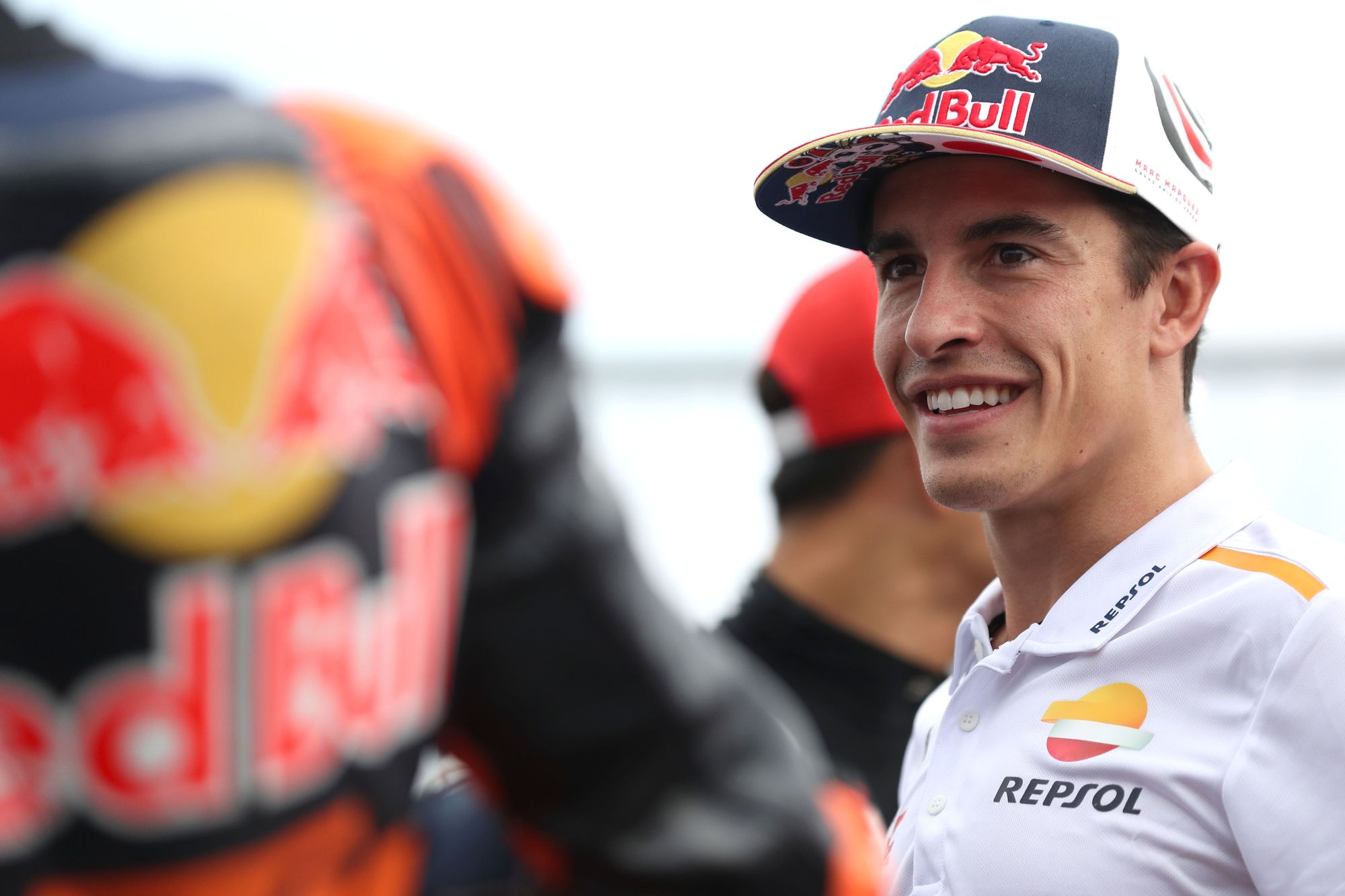 On the KTM front, there's even more potential for upset, given the connections that link Marquez, Red Bull, and the Austrian manufacturer. It would only make sense that the energy drink company would want to see him aboard the bike that it's funded into a race winner, even if it would mean displacing one of the current seat holders.
That is, unless KTM does manage to convince Dorna to give it an extra two grid spots for 2025.
Already a stated goal and something it tried hard to make happen for 2024, it would then open up the prospect of what would easily be MotoGP's first real dream team since Valentino Rossi and Jorge Lorenzo: the prospect for Marquez and Pedro Acosta to be partnered up.