"Of course, now it's not the time anymore to say we are the youngsters, we are new. No, we are there, we are established. Of course now the pressure comes up because we also have to deliver the results. It's not good enough anymore just to be there, be a cool, organised team – we need results. Somehow I feel the pressure is on."
It's not as if KTM needs extra urgency in its quest to become a MotoGP title contender. It is heading into its seventh season of premier-class competition, with a well-funded team brimming with talent and expertise – so, to paraphrase Pit Beirer's point (from a MotoGP.com interview) above, the expectation that the programme will start adding to KTM's coffers of motorsport silverware on the regular will only grow with every year.
But there might be an extra dimension beyond the anticipated corporate and partner pressure – has KTM now found itself with a rider who's made it to the elite tier on the MotoGP grid before the RC16 could join the elite tier of bikes?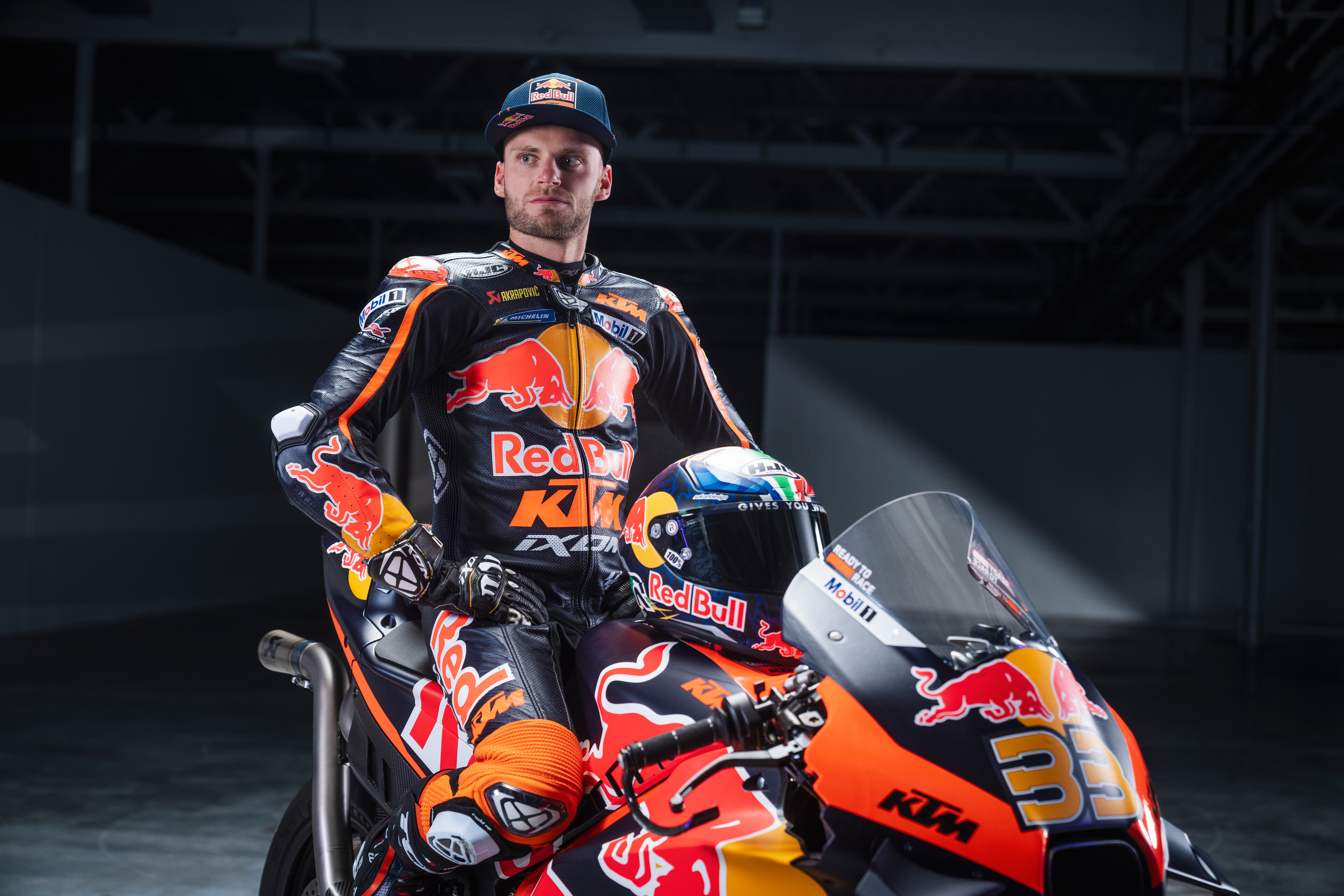 Brad Binder finished sixth in both the 2021 and '22 seasons, averaging 8.4 points per race in former and 9.4 in the latter. Miguel Oliveira did the bulk of KTM's winning, sure, but Binder scored and scored and scored, and both times he ended up in the kind of championship position that triggers a double take. The RC16 is clearly an extremely good machine at its best, but it can be said with at least some degree of certainty that there were more than five bikes better-on-average than Binder's RC16 in both the seasons he took sixth in the standings.
By the end of 2022, it became clear to everyone – including the likes of rival Aleix Espargaro – that the South African was on a pretty special run of form. But while Binder is pleased about the recognition, it's not what he's here for in MotoGP.
"I want to change fighting for that top six to hopefully fighting among that top three. I believe it's something I'm capable of – that's my goal for the season," Binder told media after KTM's 2023 launch.
"We're there to win. That's clear. That's what we want to do, that's what we want to achieve. And for as long as we're not getting that right, I can believe that all of us are a little bit frustrated and all fighting towards the same goal.
"For me, the most important thing is that we make good progress – and I'm never happy unless I'm fighting at the front, as well as my team."
What Binder says is not at all incongruous with what the KTM higher-ups say. "Our main goal has to be the championship," is how team manager Francesco Guidotti put it. "I don't know if we'll be ready – we will try to do our best, I don't know if it's enough, if it's not enough we have to find a way to do it anyway!"
"Last year we had the target to fight consistently for podiums," said KTM motorsport boss Pit Beirer. "Somehow we didn't reach that target.
"So I feel exactly what Brad said – the next target for our project after all these years must be to fight consistently for the podium. And with the full package – with better qualifying, and not just the pure racecraft of Brad Binder, who's amazing in the race even with a bad qualifying."
The qualifying point is an interesting one. Binder, who has never been a renowned single-lap demon, has attributed the RC16's shoddy qualifying form to a lack of stopping power but KTM has sought to get a clearer view of the picture by bringing in two expert qualifiers in Jack Miller and Pol Espargaro.
But former team-mate Oliveira's lack of qualifying supremacy versus Binder suggests it is not a massively glaring weakness – and there are no real other dents in his armour at this point.
The question has to be asked then. Binder is KTM, and KTM is Binder, but at age 27, his championship window is now open. He cannot wait forever, and by the time his current KTM deal expires he will be half a year away from hitting the big 3-0.
The good news for KTM is, Binder is not only too professional – maybe far too professional – to voice any doubts about the project, but basically went out of his way to stress his faith in the team and the bike, especially after he rode a new chassis to an immediate second place in the 2022 Valencia finale.
Throughout his launch-related media commitments, he emphasised that he was "100% confident" in a better season, that this was his team and that this was the year that offered him the best opportunity yet to become a regular frontrunner.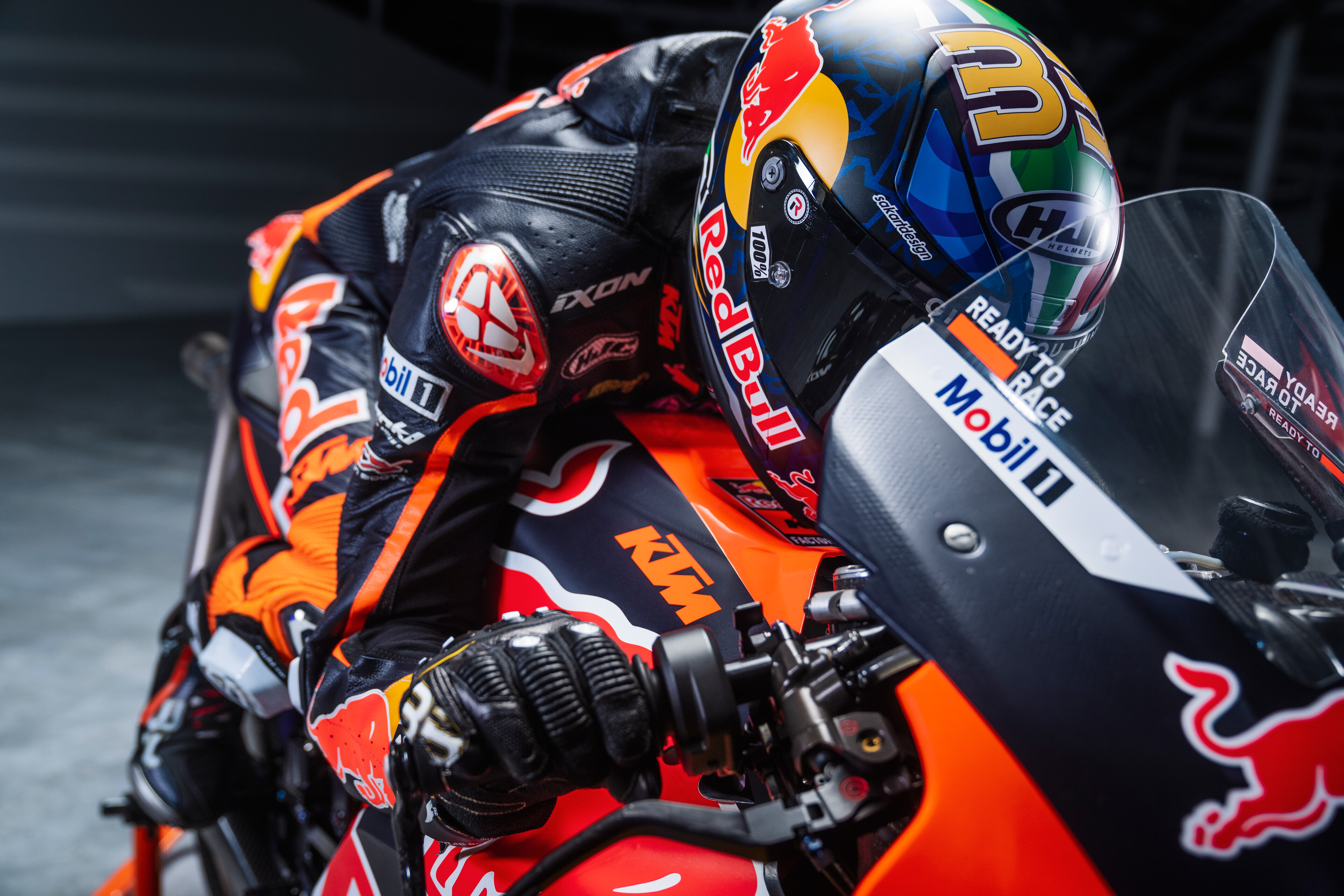 But he's also been heightening expectation – and, perhaps, raising the stakes.
"I believe KTM's going to get there. That's why I'm here.
"And, you know, already when I jumped on the KTM, they'd already made a massive step from where they started. Now we're not looking for that massive two and a half seconds, we're looking for a couple of tenths, two-three tenths! We're not far. I've said it all along.
"And I know some very small changes are going to go a huge way.
"At the moment I'm grateful to be part of this, because I've been with them when it hasn't been so easy, and I'm looking forward to hopefully reaping the reward when we do get this right."
KTM probably won't lose Brad Binder. The South African popping up in some other manufacturer's overalls is just too weird a sight to imagine.
But if you can imagine it, try to imagine this particular scenario – what if Brad Binder were wearing Ducati red in 2023? Immediate title contender, right?
Chances are decent that KTM will take him there, too, if not this year then next. It's too credible a project to stumble for a third successive season. But, because of how much Binder has improved, it has to match his improvement. Which means it is now genuinely on the clock – in perhaps the most tangible way yet since its MotoGP arrival.