The KTM MotoGP programme had its hand "forced" in making a substantial revision to its 2023 line-up, according to factory team manager Francesco Guidotti.
Guidotti, who had joined the works team after moving over from Pramac Ducati ahead of the 2022 season, spoke to media last week after the official unveiling of the relatively unchanged liveries for the 2023 KTM RC16s that will be campaigned by Brad Binder and Jack Miller.
Miller, a works KTM rider in Moto3 in 2014, raced in MotoGP in every season since, first for satellite Honda teams and subsequently for Pramac and eventually the factory Ducati outfit.
Meanwhile, partner team Tech3 – which will race in the colours of KTM's sister brand Gas Gas from this year on – has an all-new line-up in Pol Espargaro, who had been KTM's lead rider during its early MotoGP years but also has experience with Yamaha and Honda, and rookie Augusto Fernandez.
The move to go get Miller cost KTM Miguel Oliveira, who was beaten by Binder last year but does have a remarkable five MotoGP wins for the project. "Unfortunately, we lost the most winning rider with KTM," Guidotti said. "This still feels something that we would have [liked to have] avoided.
"But OK, not everything is in our hands."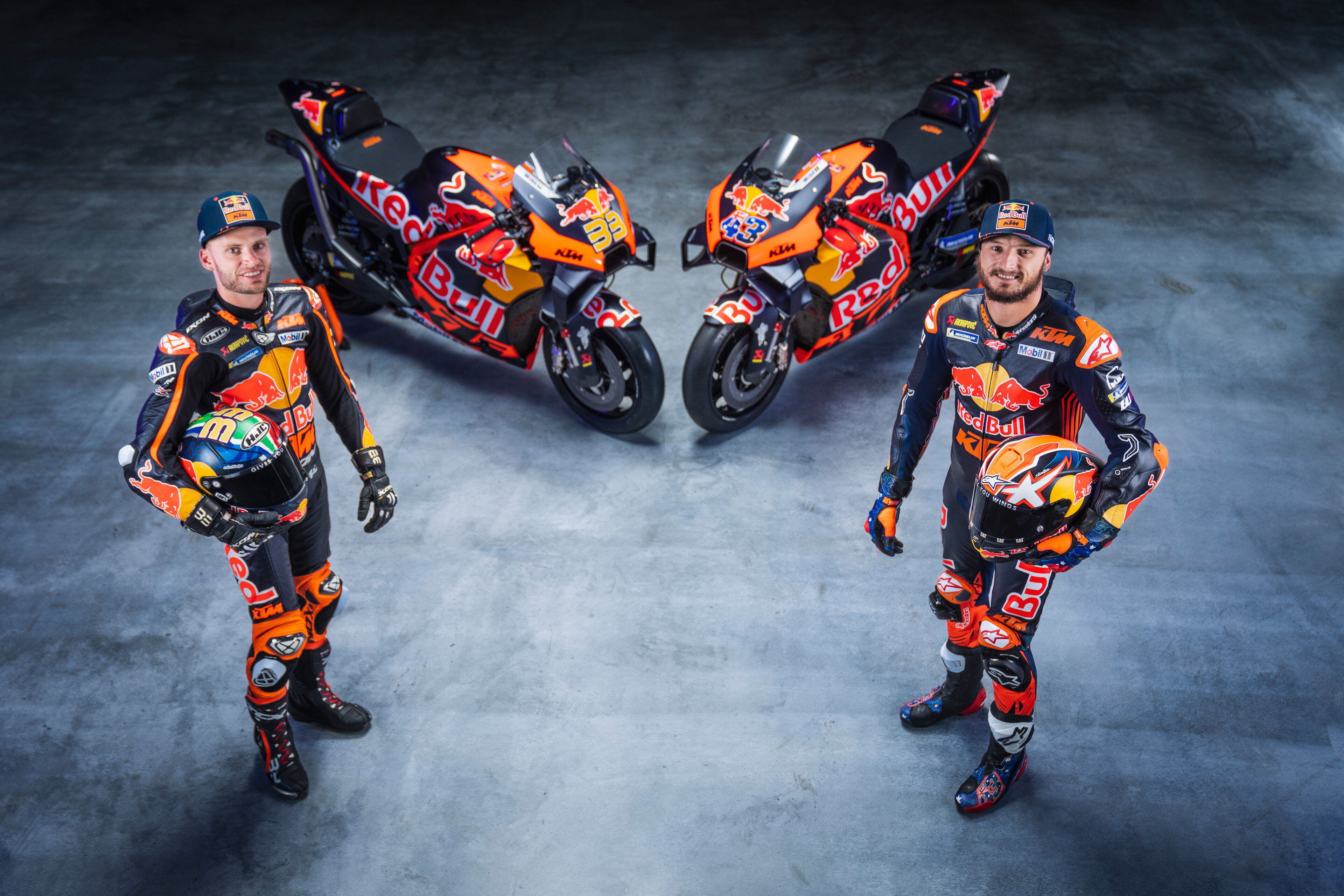 The issue was, the 2022 line-up was fully made up of riders who had never even sampled another MotoGP machine – and Guidotti indicated there was an engineering impetus to change this, as otherwise KTM faced a development "limit".
"Rider choice was somehow forced," he said.
"Because we had last year two [works] riders, two rookies, everybody only rode our bike. And technicians needed some confirmation, for the development of the bike.
"And what we needed was some riders with different experience – fast, and different experience.
"With the line-up we have, I am really, really happy. It's a mix of different experience. The speed is there.
"We have one rookie, that is always something of a challenge. But yeah, we were forced from our technical situation to make this kind of line-up."
Miller's works Ducati stint was disappointing in the sense that he came in with title aspirations yet ceded the lead rider role very early on to younger phenom Pecco Bagnaia – but he was still a key contributor en route to Ducati winning the teams' title in both of his seasons.
Espargaro, however, is coming off a bruising Honda stint that never got off the ground.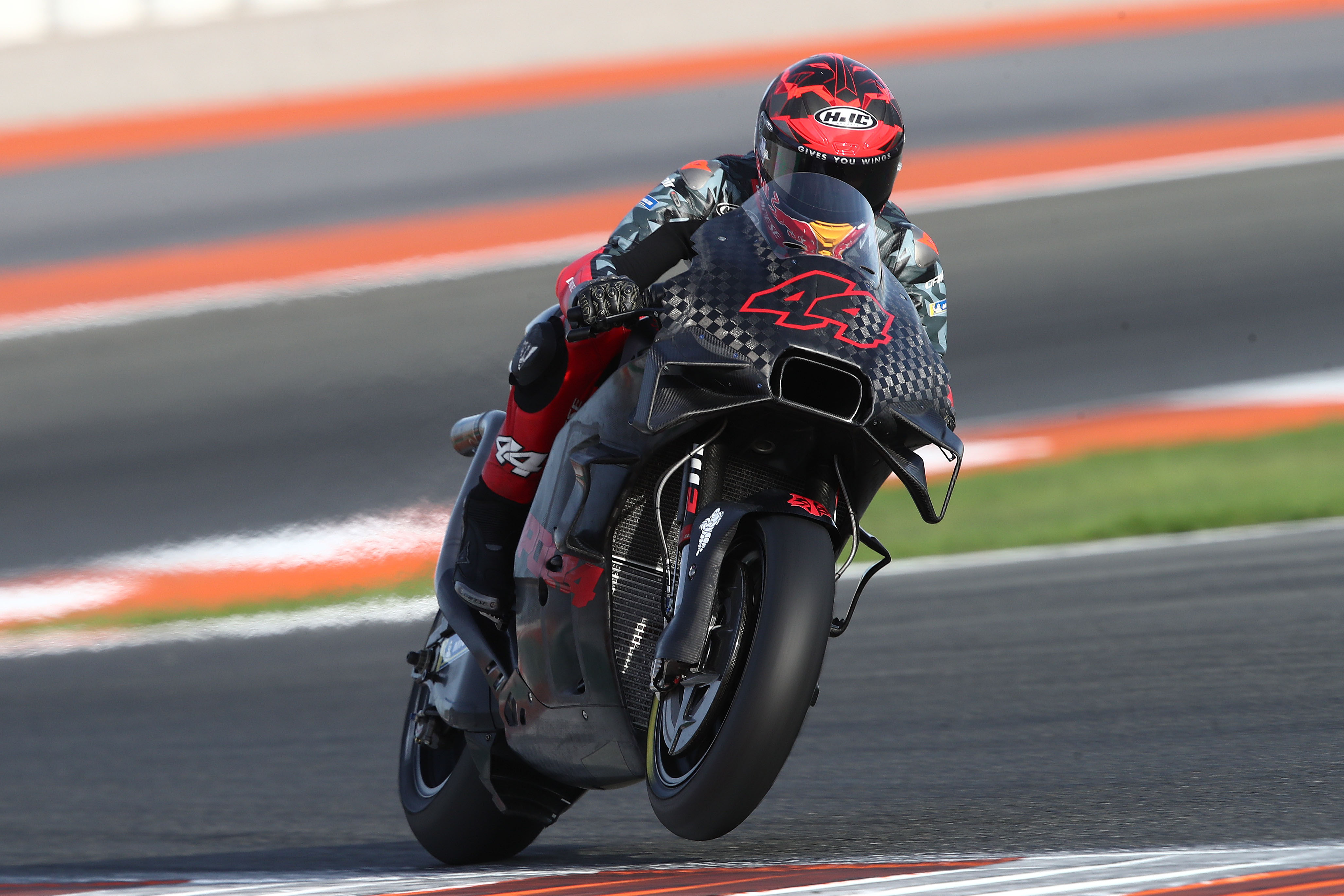 "For Pol, he was so enthusiastic to come back," Guidotti said.
"Maybe he realised he made some mistake in the past choice.
"But anyway, both of them are important, Jack and Pol, for their experience. They will bring experience, good and bad, from different brands. It's what we were looking for."
The weakness in KTM's sights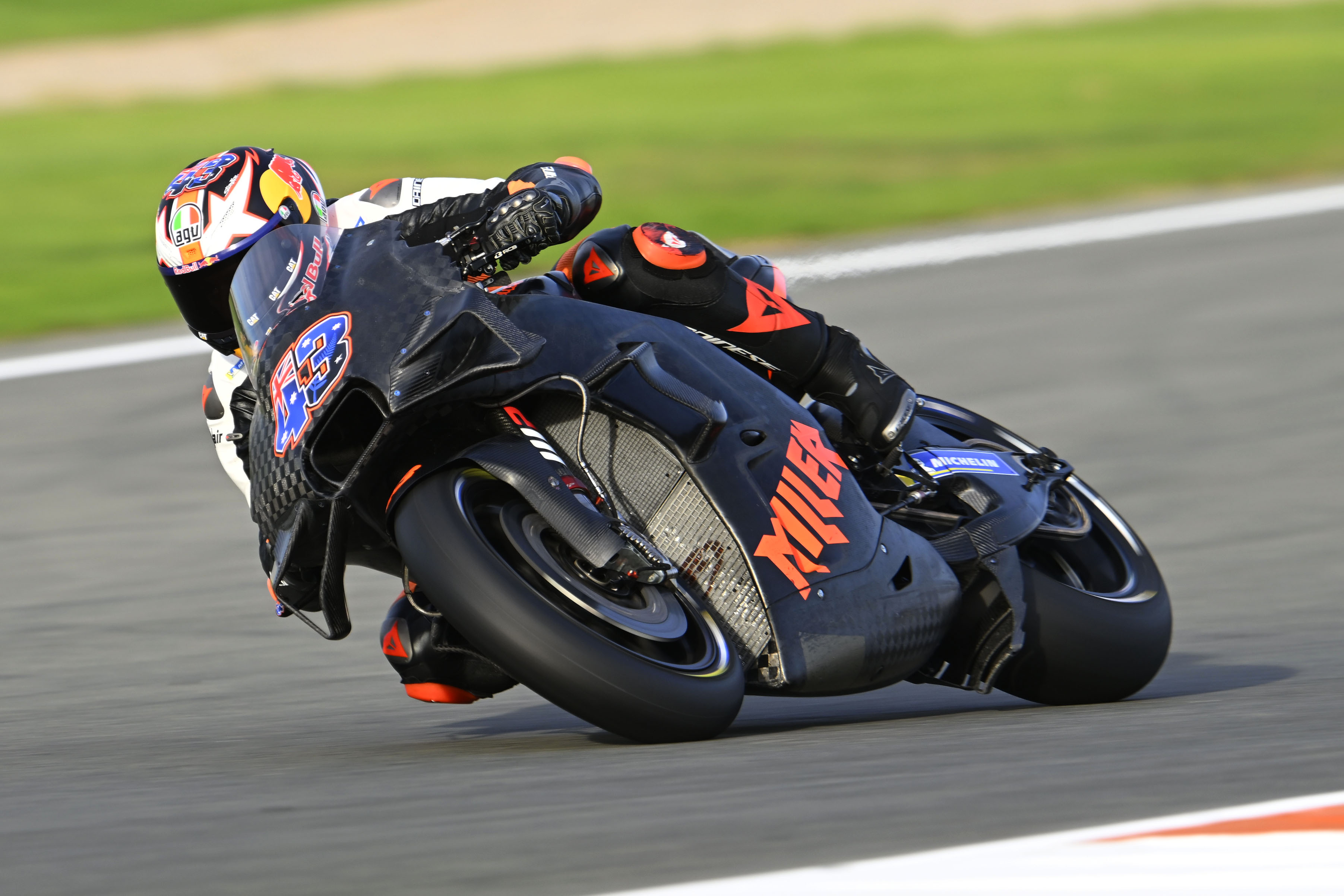 But there is another, more specific quality that both Miller and Espargaro are supposed to bring.
"Both of them are really, really fast in the single lap," Guidotti emphasised. "It's what we missed last year somehow.
"It's not only a rider fault, maybe also our bike wasn't able to give them the support they need to do that special lap.
"Because we are talking about a very special lap in qualifying, and in FP3 last year to get direct access to Q2.
"We are trying to understand better our bike, and in every way possible because we know, especially with the sprint race, that qualifying will be even more important."
Neither rider is probably quite in that elite category of MotoGP qualifiers that includes the likes of Fabio Quartararo, Bagnaia, Marc Marquez and Jorge Martin. But it's definitely not a weak point of either – and Espargaro, despite having left after 2020, remains responsible for two of KTM's three poles in MotoGP.
In 2022, KTM qualified in the top six only twice, both times with Binder. Meanwhile, Miller alone did it 12 times.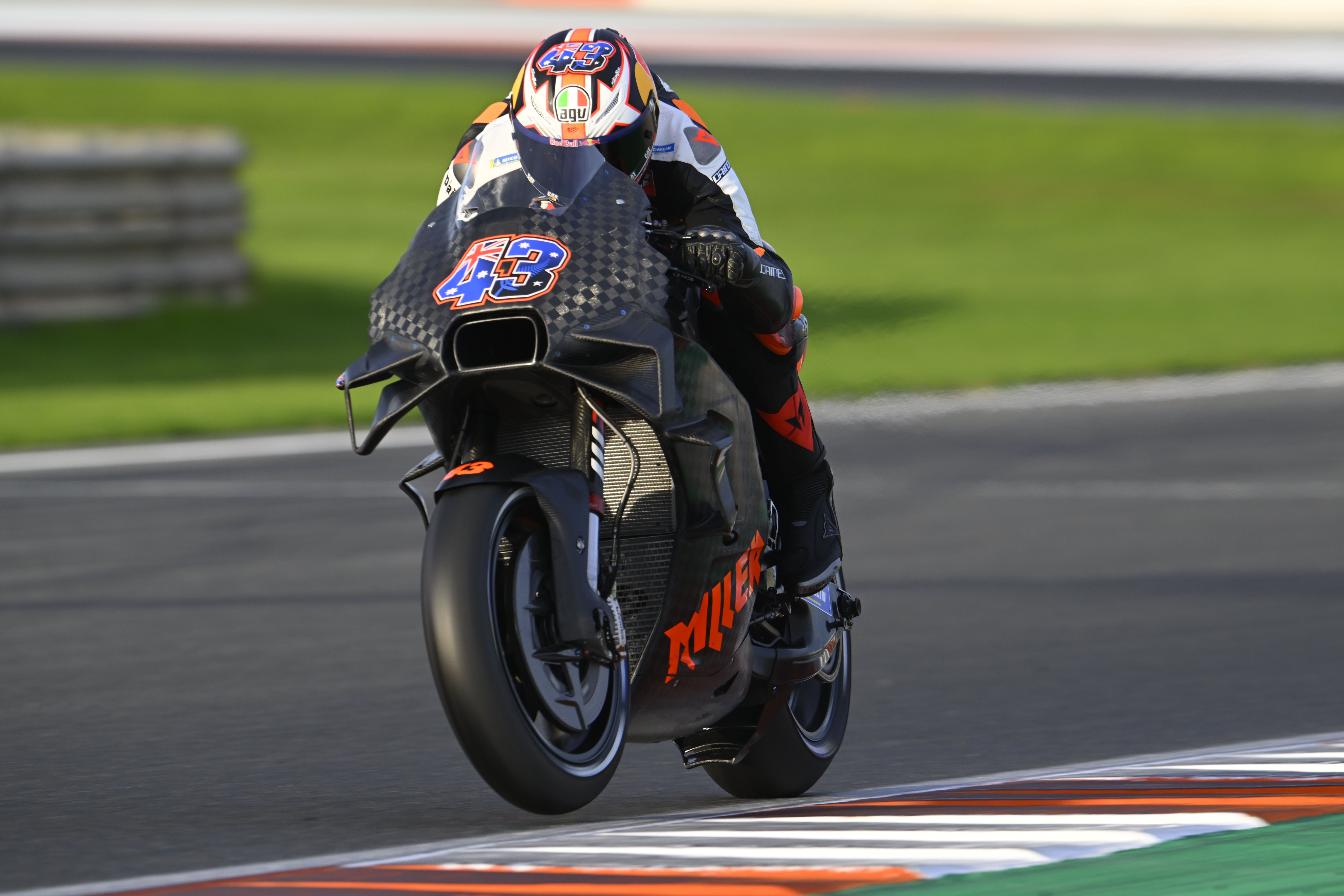 And there's clearly an awareness within KTM that, with qualifying now also forming the grid for the half-distance Saturday sprints, lowly grid positions can be even more detrimental to the final points tally.
"It's too important to be fast in qualifying," Guidotti said. "The sprint race will only be 10-12 laps, so there will no time to recover from a bad start. Not enough time to get a good result.
"For the race, we've seen last year already once we have the chance to start from the first two-three rows, we had a top 10 constantly, and also podiums.
"When you start from fourth, fifth, sixth row, you really have no chance to fight for the top five."