The suspended Andrea Iannone joined fellow Aprilia MotoGP rider Aleix Espargaro and test rider Bradley Smith for the team's official 2020 bike unveiling at Losail on Friday.
The much-improved new bike that Espargaro maintains will be a podium contender this season might be revolution under the skin, but is an evolution in terms of livery – with only minimal changes from last year's black and tricolour scheme.
Though Iannone was alongside his team-mates in his racing leathers for the presentation, his future remains to be decided.
Still awaiting the results of his hearing after being provisionally suspended for failing a drugs test at the Malaysian Grand Prix last November, it's unlikely that he'll line up alongside Smith and Espargaro this weekend at the final pre-season test in Qatar – and his participation in the opening race of the year in two weeks' time is also uncertain.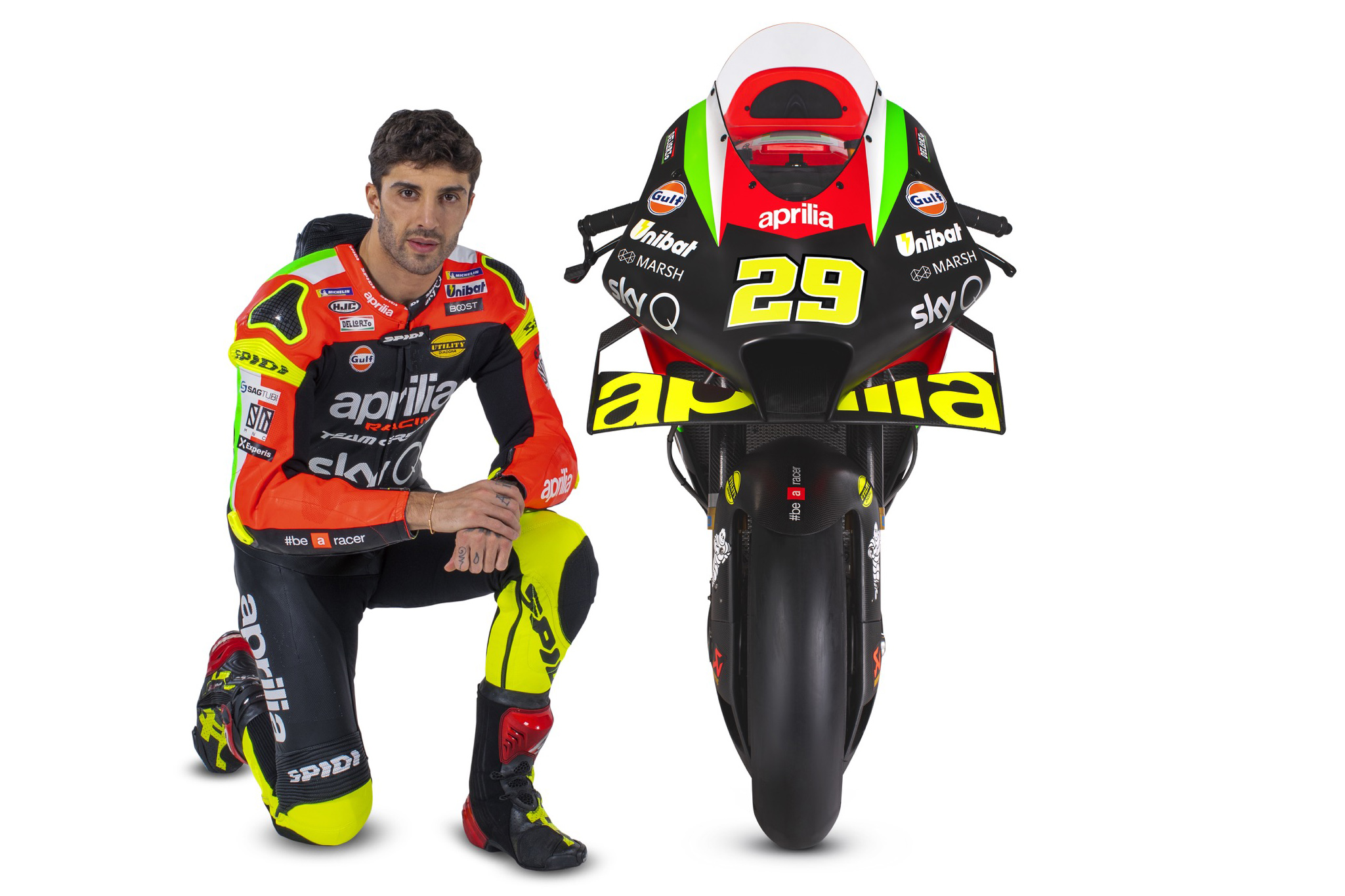 Skirting around his ban while speaking to the official MotoGP website at the launch, Iannone said only: "I'm really proud of the work of Aprilia, and Aleix and Bradley have told me that the bike has improved a lot.
"I want to ride the bike really soon, but I'm already happy with the result and I hope that the tests continue in a good way."
Testing at the Losail International Circuit gets underway on Saturday at 1pm local time with three days of running ahead.