And so ends one of MotoGP's most unhappy relationships, as it's confirmed that Maverick Vinales and Yamaha will split halfway through a two-year deal, with the Spaniard set to line up for Aprilia next season instead.
This ending comes as no surprise at all to anyone who has spent time watching Vinales go about his business within the factory Japanese team over the past few years.
Frankly, it's largely looked to be a pretty miserable existence for the 26-year-old for quite some time now, and he's clearly a rider who needs comfortable surroundings to go fast.
It's not an unusual phenomenon for riders, especially ones who need to feel confidence from their bike and team to succeed. They need a garage full of people who know when to put an arm around them, who know when they need a kind word not an angry telling off, and who enjoy getting up in the morning and coming into a happy workplace.
Somewhere along the way, that's been lost on Vinales' side of the Yamaha garage. Frequent crew chief changes haven't helped, and you have to think that losing long-term friend Esteban Garcia from that role at the start of the month (in a change hailed as something of a nuclear option to fix all his woes) has in fact been the straw that broke the camel's back for him.
It wasn't hard to read into the body language on display after his Assen podium yesterday to understand the mood in the garage. Team-mate Fabio Quartararo crowd surfing the Yamaha team while Vinales quietly stood and watched on said more than a thousand words – and just in case you weren't sure, he clarified the situation when asked about it by The Race in the press conference.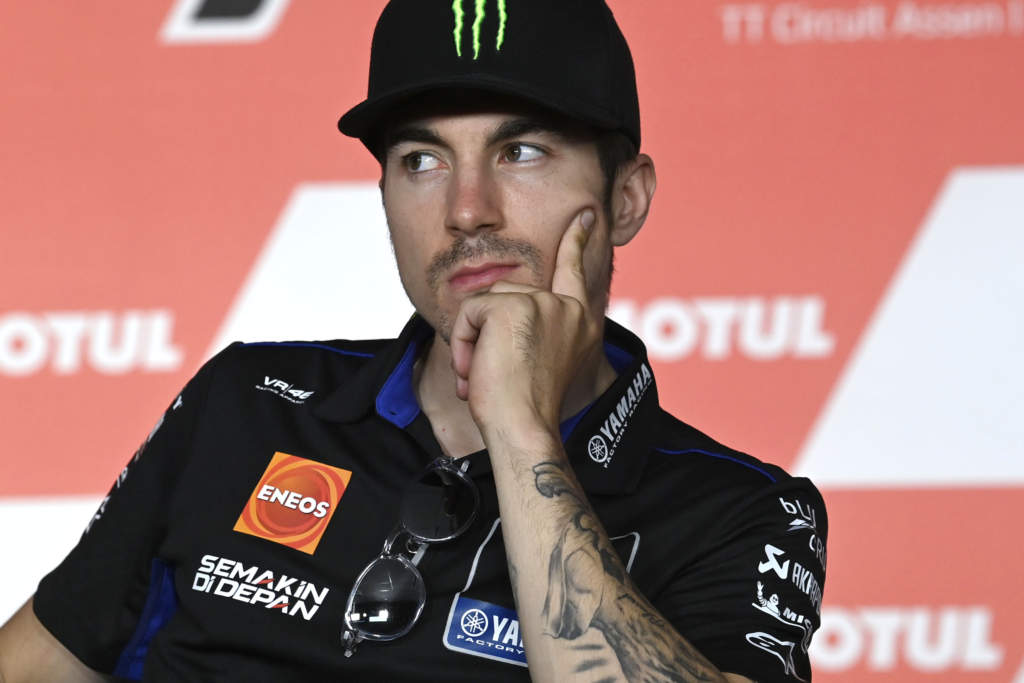 He even managed to keep a straight face when he replied "yeah, well, everything is super good," when asked about how the mood in the camp has been in the past few weeks. Ouch.
Yet, none of this has been a recent thing, but rather a problem that's been brewing for years – so many, in fact, that Vinales admitted that he was as surprised as the rest of us when Yamaha offered him a two-year contract extension before the 2020 season had even started, a deal that he will now not complete.
It's harder to say what exactly instigated the change in climate within the garage, though. Vinales has never been truly happy since the opening few months of his time there, despite an incredible start in which he topped nearly single day of pre-season testing in 2017 and then went on to win three of the first four races.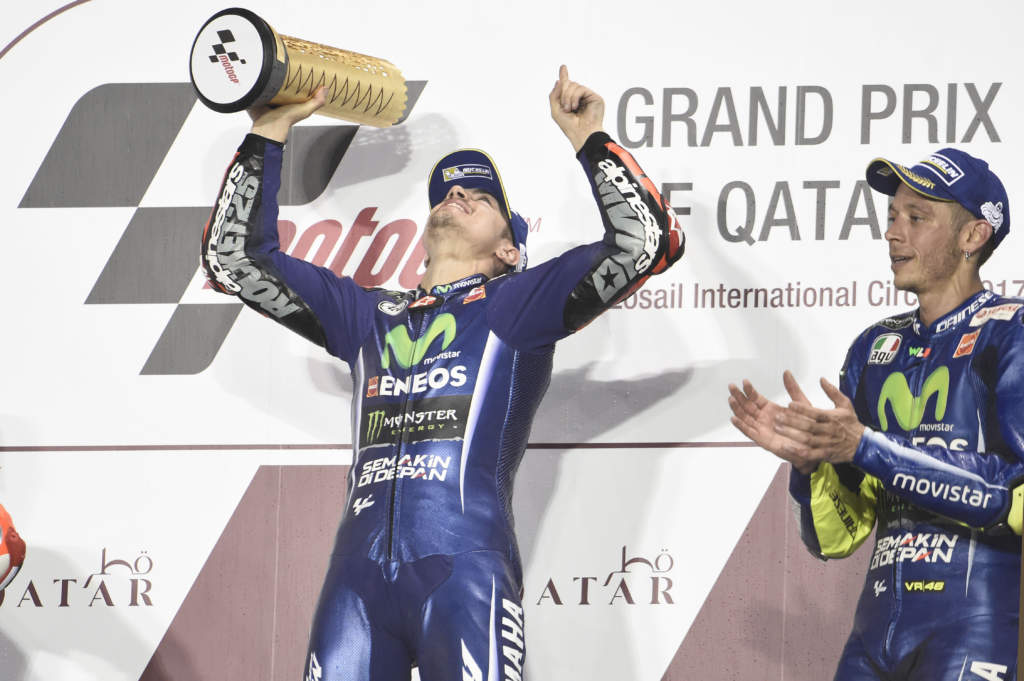 He was heralded at the time as the man to finally and conclusively dethrone Marc Marquez. It didn't last for too long. The cracks started to show in the form of the problem that has dogged him ever since: a lack of rear grip.
Simply put, when the bike, weather and track combination delivers grip, Vinales is one of the fastest men on the grid, as he demonstrated only this year with a stunning victory in the opening round in Qatar.
But if that combination isn't there for him, he's not able to find a solution to it. It's not just him who's had this issue, with many of the same complaints echoing from Valentino Rossi's side of the factory garage as well.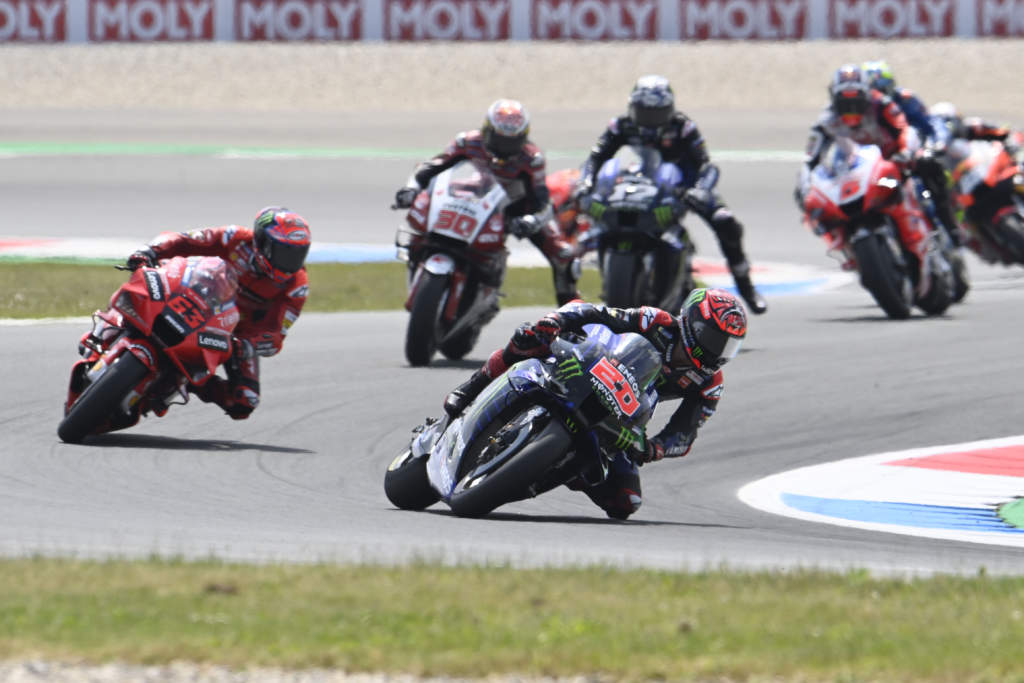 And therein lies the crux of the matter – the thing that's brought it all to a head in 2021. Rossi is gone, replaced by a young new French hotshot called Fabio Quartararo. And, for whatever reason – natural talent, riding style, bike set-up – he can do what Vinales can't and can produce consistent rear grip from the bike.
The first person you have to beat, always, is your team-mate, and Vinales hasn't looked like having any shot at that since literally the second race of the season back in Qatar.
That's added a huge amount of pressure to the situation, and clearly the pot has finally boiled over, forcing him to look to alternative solutions just as one came along in the shape of the Aprilia.
Those two factors are inextricably linked, and they created a vicious circle for Vinales. He needs to be confident and happy to be fast, but to be fast he needs a bike that gives him what he wants. Without one, the other gets worse, and with both a lack of speed and a lack of happiness, the ability to improve disappears.
Everything becomes a problem. Nothing is ever good enough. All you have to do is read Vinales' replies to the media's questioning to understand that.
From frequent refrains of 'ask Yamaha, not me' when quizzed about the faults to last week's admission that he feels like the Japanese engineers ignore him, it's clear that the relationship was already broken.
And, just like any relationship, when it's broken and you can't see how to repair it, then the best solution is to find the least damaging way to divorce.