On the weekend that he claimed a breakthrough first MotoGP pole position of the season at Assen, it became clear that Maverick Vinales will switch to Aprilia for the 2022 season.
The Spaniard will prematurely end his contract with Yamaha and ride alongside Aleix Espargaro from 2022.
It marks the latest twist in the silly season tale, with further announcements expected over the coming weeks – including his Yamaha replacement.
Our writers give their verdict on the move and whether or not Vinales can find more success – and happiness – with Aprilia.
Perfect solution for all involved
Simon Patterson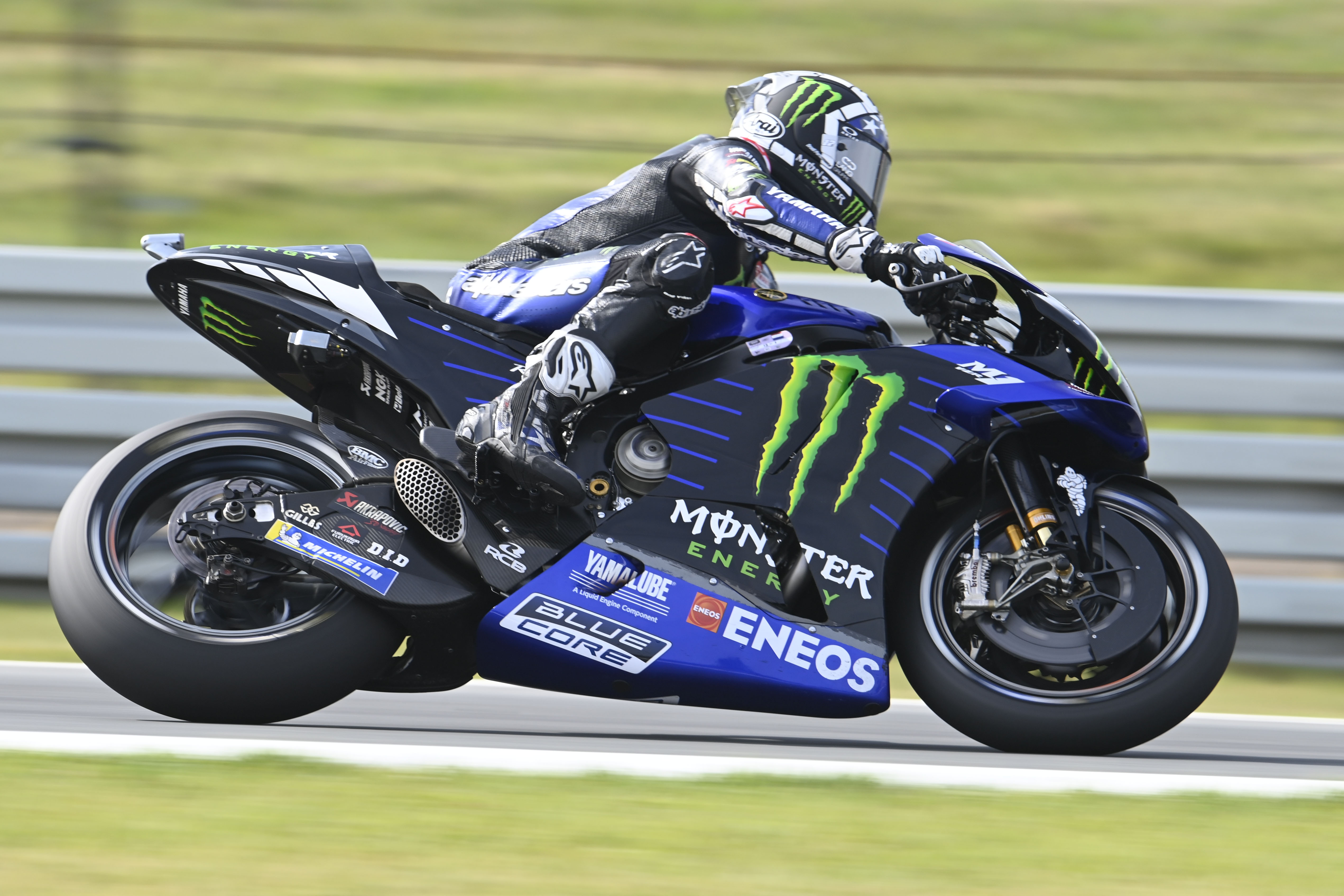 On paper, this is really the ideal solution for not one but all three parties: Vinales, Yamaha and Aprilia. Things clearly aren't working for Vinales at Yamaha for whatever reason: the combination of rider, team and bike just isn't gelling, and he needs to find an escape before he wastes another season in 2022. He's lucky in that there's an option right now for an escape, with a free space at Aprilia on offer.
Inside the Yamaha camp, it's also got to be at least obvious that the Vinales thing isn't working despite their best efforts over five seasons. Fast but inconsistent, you have to think that his frequent tirades against the team is doing more harm than good – and if there's a painless way to eject him and replace him with say Franco Morbidelli, then why wouldn't you take it?
And for Aprilia? It's a golden opportunity – not just the top name that its spent some time trying to lure over, but a genuine honest-to-God 2021 race winner. It's the cherry on top that MotoGP's least well-funded team will pick him up for a fraction of his value to Yamaha given the nature of the deal.
And what will the end result be? Well, hopefully, it'll be a success for all parties. Vinales needs a reset, a chance to clear his head, and switching teams will deliver it. Yamaha can reward Morbidelli, the guy who finished second last year in the championship while strengthening its factory team, and Aprilia gets the chance to properly gauge the level of its rapidly improving bike by sticking a proven winner on it.
An inevitable split after Vinales's bad-mouthing
Toby Moody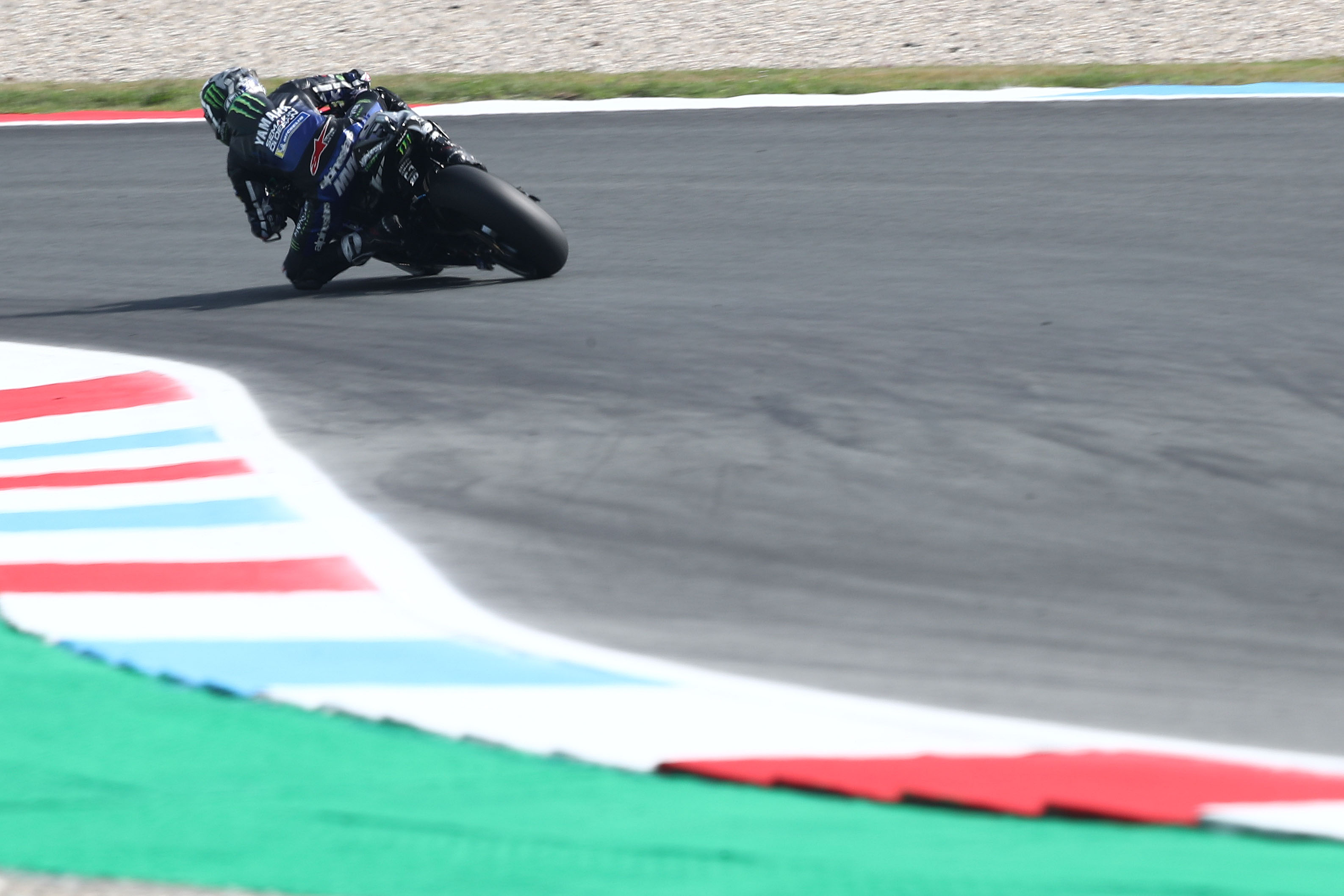 After Vinales' outburst at Yamaha after Sachsenring and seemingly not racing 100% at times in Germany it may have been that Yamaha has flicked him as its got to the end of its tether. Riders are employees and although they can guide a factory in its direction, they have to do that as a team player. Not for the first time, Vinales has had a strop so maybe he's been flicked by Yamaha as there's a page in top-level deals that says you cannot bad mouth your employer.
As for going to Aprilia, he's got little else option as he's soiled goods one minute and a race winner the next. Maybe Aprilia got to the end of the back and forth with Dovizioso and jumped on the chance to take a 2021 race winner who is younger and by what we have seen at Assen so far before the race, he's on form and fighting again; something that Aprilia needs.
Personally, I want Aprilia to do well as the manufacturer is viewed as an underdog without the huge budget of others so a pairing of Vinales with Espargaro may well be the stepping stone it needs to get the project further up the finishing order.
It shows how far Aprilia has come
Valentin Khorounzhiy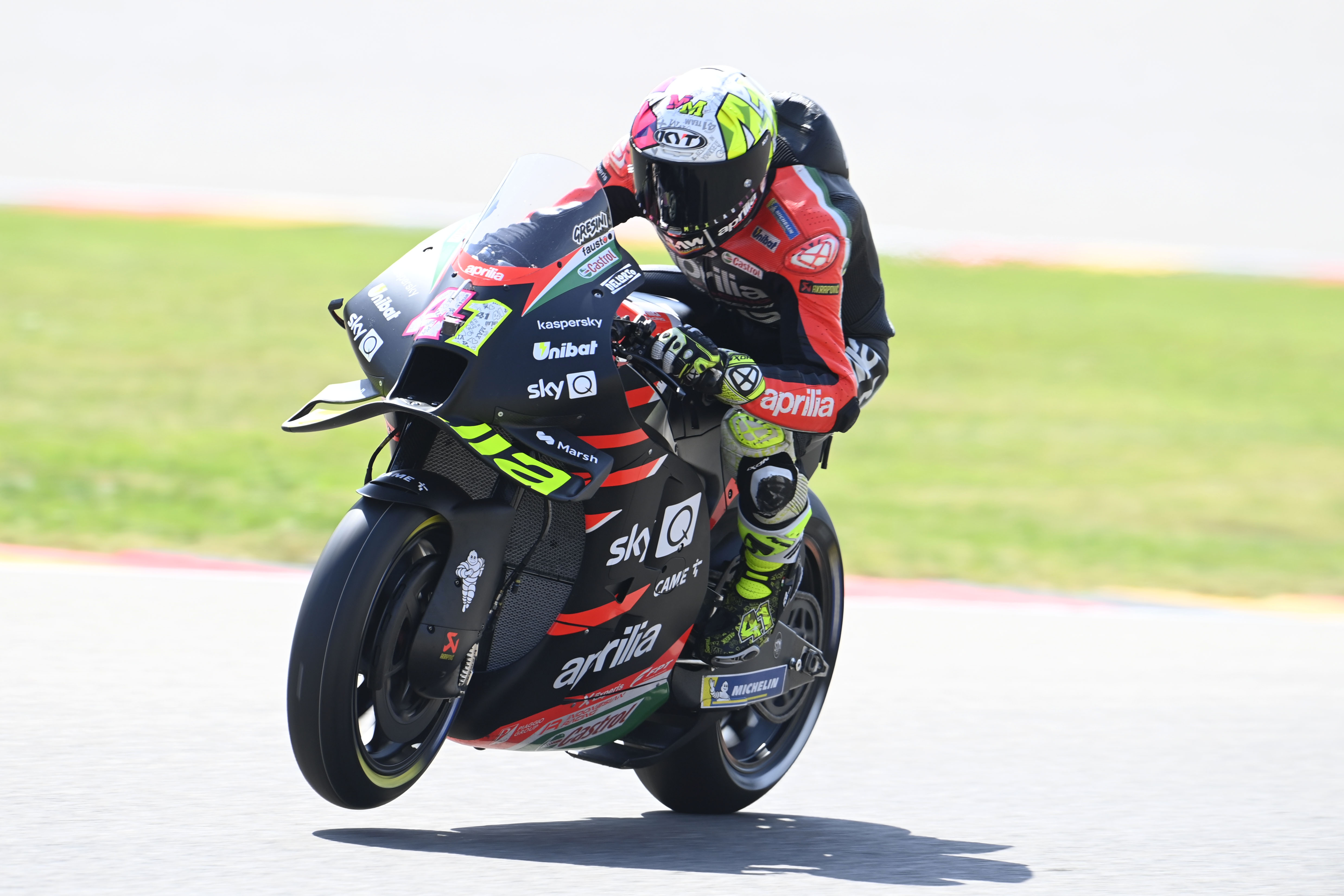 As someone who talked up the logic behind the Vinales-to-Aprilia move a few days before it so suddenly became a reality, I obviously can't fault it. And don't take it as me being smug and self-congratulating – it didn't take some phenomenal insight to see it coming, given that for Vinales it was either Aprilia, running out the clock on his Yamaha deal or taking a sabbatical.
Out of those three, ringing up the Noale firm was the least worst option. But the current Aprilia also deserves better than that tag. There's every indication that it's a better and more ambitious place now under the stewardship of Massimo Rivola, and the new RS-GP has been competitive basically everywhere, even if that first podium continues to be elusive.
It would've been unimaginable for Maverick Vinales' and Aprilia's paths to cross a couple of years ago, but here we are. Last year, Aprilia was turned down by Andrea Dovizioso, Cal Crutchlow and a host of Moto2 riders. This year, it's seemingly on the verge of capturing someone who has won at least one race in every season since 2016.
Maybe it'll be just for one year. Maybe Vinales will try to get in with a more proven team – a Honda or a Suzuki – for 2022. But, with all due respect to the credible signings, Aprilia has made before to complement Espargaro, even a single-year union with Vinales would mark Aprilia reaching a new level.
A divorce that was long overdue
Fatema Chowdhury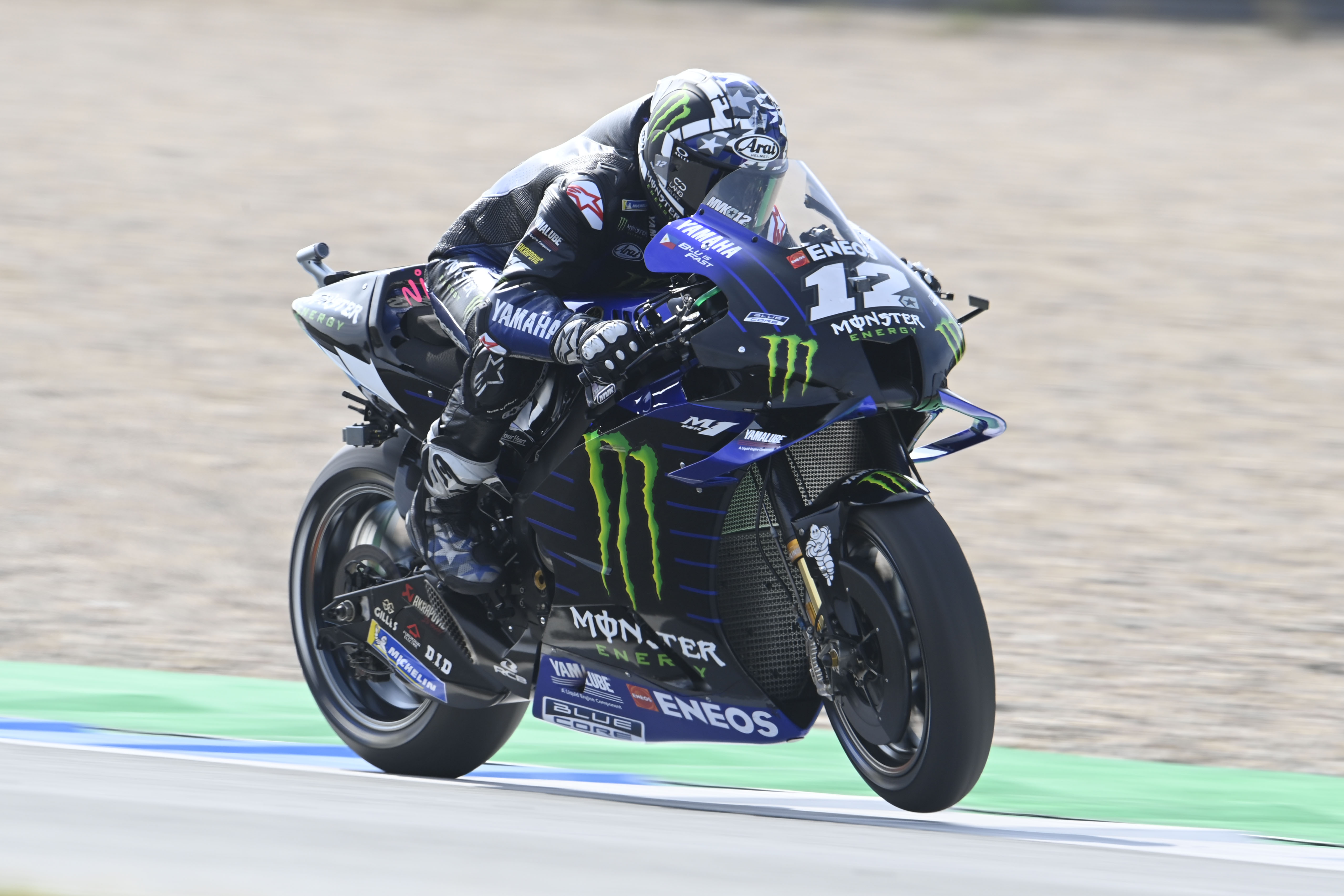 About time – the chord should have been cut long before today. Compounded with Vinales rather public outbursts over the years at Yamaha, a shake up is exactly what is needed, even if he is on a slightly 'lesser' bike.
He hasn't really got the most out of the Yamaha over the years and it's been even harder for him to make the case against the team this year with Quartararo dominating qualifying and delivering on race day. And then for Vinales to finally make the bike work for him in Assen by conceding to use Quartararo's set up, that's got to sting, just a little.
I don't think he'll be taking titles at Aprilia but being in a new environment where he can be a lot happier will only help him deliver results. Given Aprilia's form, I'm not going to write off potential podiums for Vinales next year (or even Aleix Espargaro this year).
It's a win-win for Aprilia, the team fills a spot it has long ummed and ahhed over trying to get someone established in, and they get a current competitive MotoGP rider at that.
Matching former team-mate Espargaro won't be easy
Matt Beer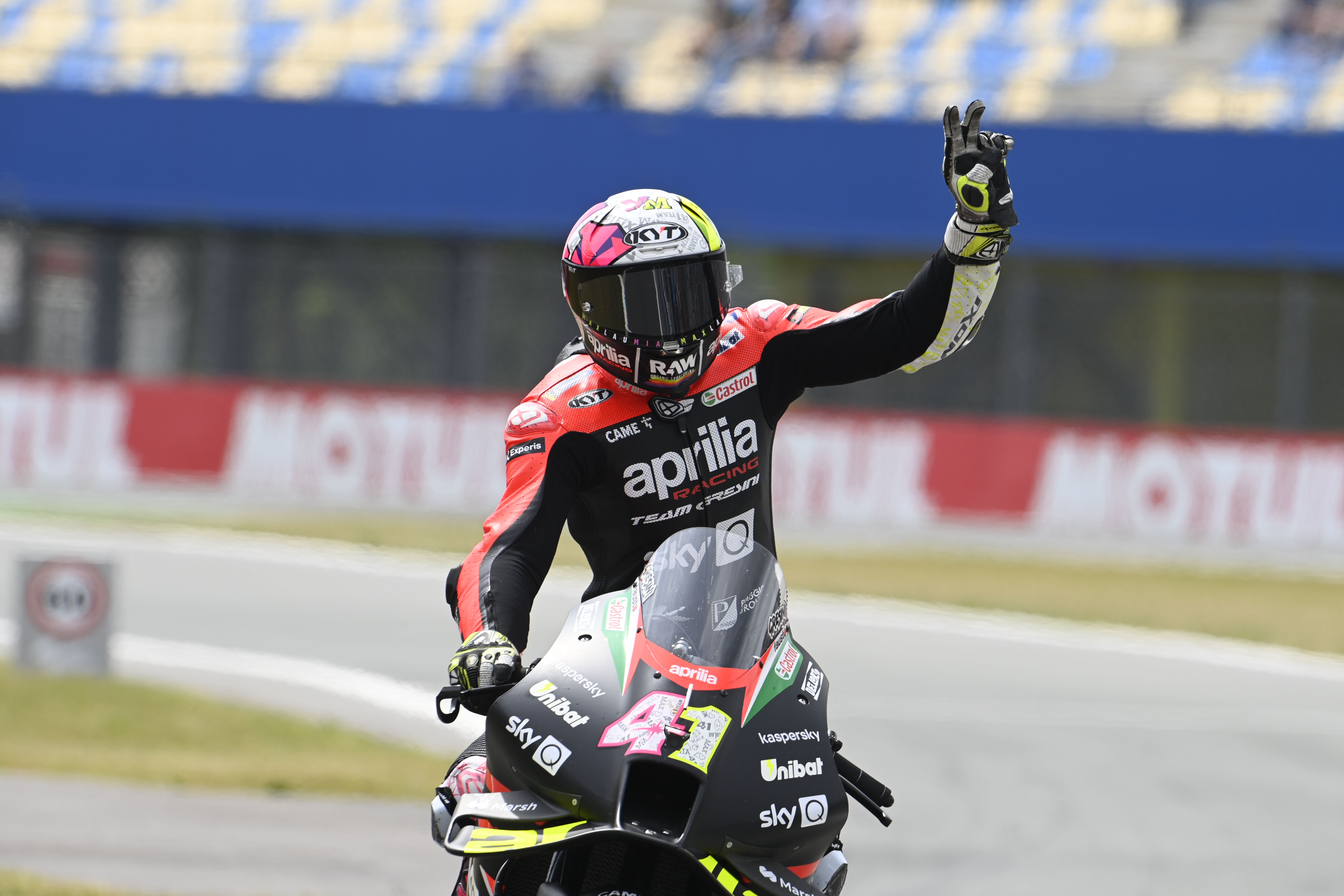 A lot of MotoGP riders will have been looking at Aprilia's results in qualifying, in particular, this year and thinking 'if Aleix Espargaro can do that, what could I do with that bike?'
And rightly so, as there are many riders on the grid more likely to win races and titles than Espargaro. Vinales will definitely feel that after their time as Suzuki team-mates.
But there aren't many who can squeeze as much out of a still developing, not yet refined and perfected package as the grid's pre-eminent underdog hero, which is one of the reasons why Espargaro has dismissed so many Aprilia team-mates.
His remarkable patience with the team's chaotic tendencies is another. Aprilia deserves a great second rider. Vinales on form is a great rider. Aprilia in its still developing state plus Vinales feels like a recipe for explosions.