Maverick Vinales' departure from the factory Yamaha MotoGP squad was officially announced on Monday morning, as predicted by The Race.
The two parties confirmed a mutual early end to the 26-year-old's two-year contract at Vinales' request, leaving him free to join Aprilia for the 2022 MotoGP season.
The rumours of Vinales' departure first came to light on Saturday night, only hours after he had turned around his poor form to qualify on pole at Assen a week after finishing last at the Sachsenring.
He subsequently finished the Dutch TT second to team-mate Fabio Quartararo – and the shape of his new deal materialised in the interim.
Yamaha MotoGP managing director Lin Jarvis said: "It is with sadness that we will say farewell to Maverick at the end of the year.
"We are in the middle of our fifth season together and over the years we have achieved many highs but also had to manage many lows.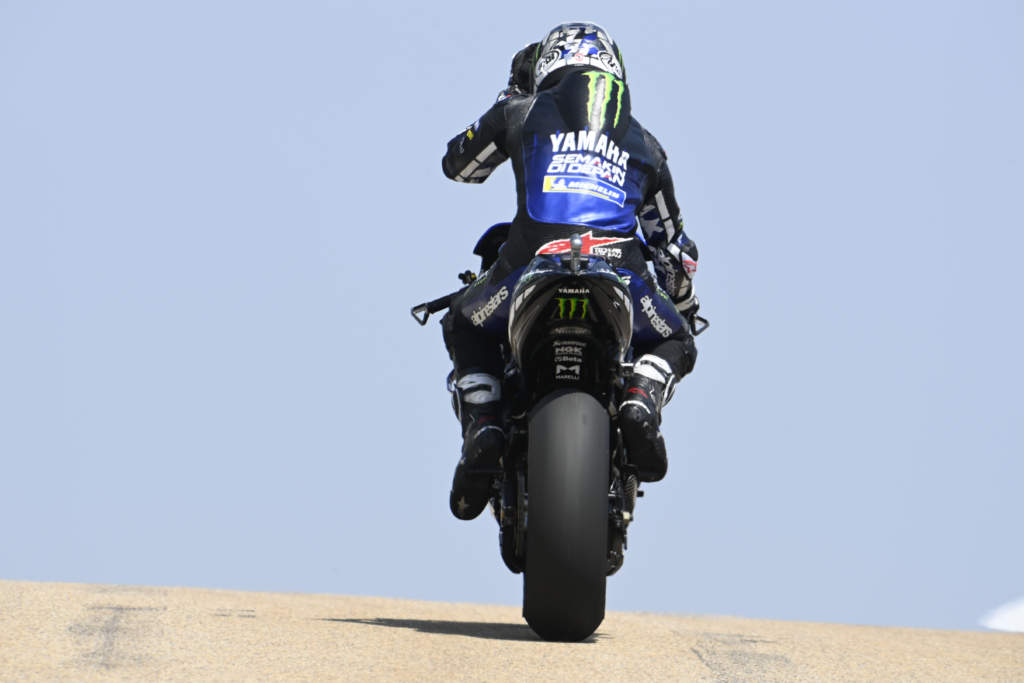 "After the German GP, which was the most difficult weekend of our partnership, we had important discussions in Assen and came to the conclusion that it would be in the interest of both parties to go our separate ways in the future.
"Yamaha will put in their maximum effort – as we always have done – to give full support to Maverick and finish this season in the very best way possible."
It is expected that Yamaha's announcement will be followed by a second release from Aprilia confirming Vinales as Aleix Espargaro's team-mate for next season.
"This partnership has been very significant to me over the last five years, and it proved a difficult decision to part ways," said Vinales in Yamaha's press release.
"In these seasons together, we experienced both great achievements and tough times. However, the underlying feeling is of mutual respect and appreciation.
"I am fully committed and will strive to achieve the best results for the rest of the season."
The details of his Aprilia deal remain unclear right now, including whether the Italian brand will seek to sign him for only one year, a move that would keep him in sync with the rest of the main rider changes on the grid.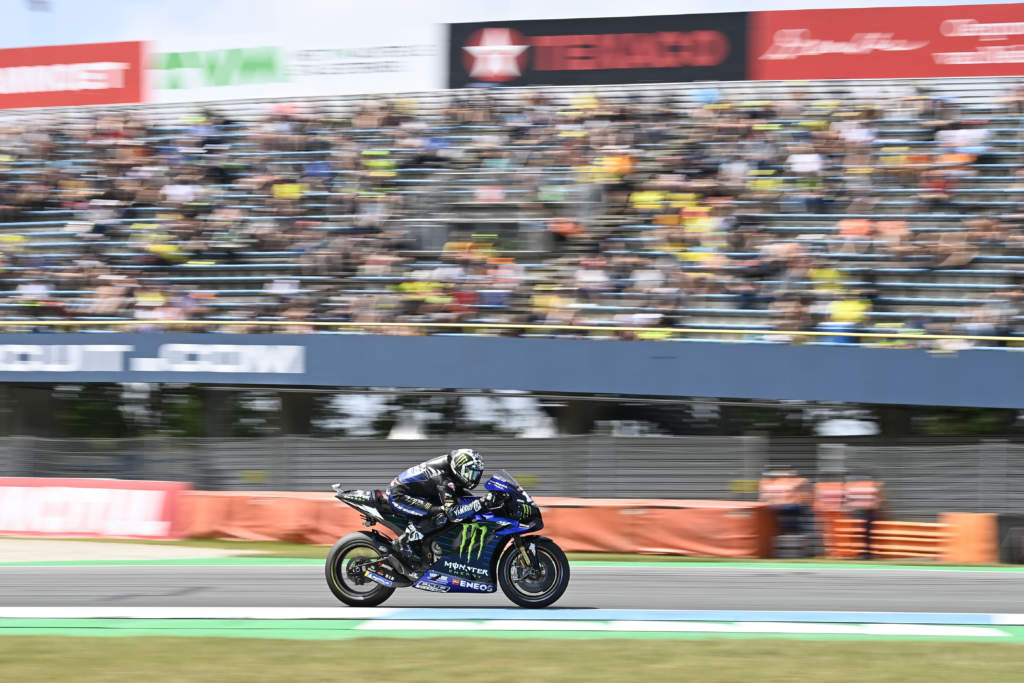 Similarly, it's uncertain whether Yamaha will be in a hurry to confirm Vinales' replacement alongside Quartararo, with satellite Petronas Yamaha rider Franco Morbidelli expected to get the nod to step up alongside his former team-mate.
Vinales had denied the reports of a move to Aprilia during the post-race Dutch TT press conference – but then also admitted that things need to change if he is to return to winning ways, leaving a lot open to interpretation in his answer.
"For sure I have something to say. I read one tweet, from one guy, on DaZN [Spanish TV commentator and Vinales' former manager Richard Jove], but he is totally wrong," he said.
"I don't know what to say, honestly. One thing it's clear is that here [at Yamaha] I cannot take out my maximum.
"I need to find my line. Sometimes it is difficult. I need to find something that gives me the opportunity to give the maximum, every lap, every race, every track."