With the news that Austrian manufacturer KTM will follow the route it's already taken in the smaller classes and rebrand its Tech3-run satellite MotoGP team to Gas Gas for 2023, it has raised many questions about exactly what it means for the composition of the grid in general, especially as the aftershocks of Suzuki's unexpected departure at the end of 2022 continues to be felt.
However, according to series bosses Dorna, the change is going to be a small one, at least initially, as KTM very much continues to run its 'new' red-tinted brand under the orange flag.
"From the information I have from [KTM motorsport boss] Pit [Beirer]," MotoGP sporting director Carlos Ezpeleta told The Race, "which we asked this week, if they were choosing to compete as separate manufacturers as they do in Moto2 and Moto3, or as one like they are doing now in MotoGP, they would want to continue.
"Tech3's points will continue to addition to KTM's [in the manufacturers' standings], and they will still be a satellite team."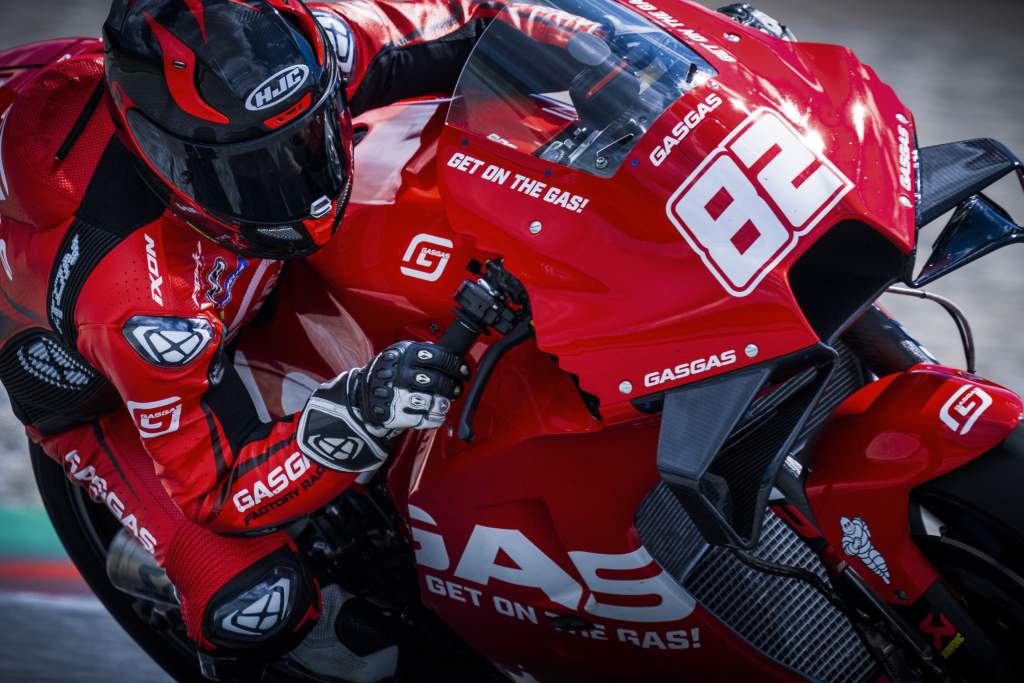 That is important given that, following Suzuki's withdrawal, there remain two grid spots on next year's grid reserved for a new factory team. There are considerable benefits to choosing to keep Tech3 as a satellite, primarily the approximately €4 million the entry will receive from Dorna's TV rights – but it also means that the Gas Gas bike will remain a rebadged KTM RC16 for the foreseeable future.
"We also have to be very careful and respectful towards the regulations, because if you make that step then it changes the whole game – you are under different rules and everything," Beirer explained at the press conference announcing the news, hinting at the potential complications that could arise should the brands split paths and have one of its two teams with MotoGP concessions.
"[Parent company] Pierer Mobility Group has one voice, and we don't play games and say that this gives us another voice. We aren't doing this to create trouble, we're doing it because we love racing, and we have this new brand here which will have no political influence."
However, KTM board member (and nephew of founder Hans) Hubert Trunkenpolz was even more equivocal in asserting that there was no deviation planned in the near future in large part because of the way in which KTM, Gas Gas and third brand Husqvarna rely on shared architecture for their consumer bikes.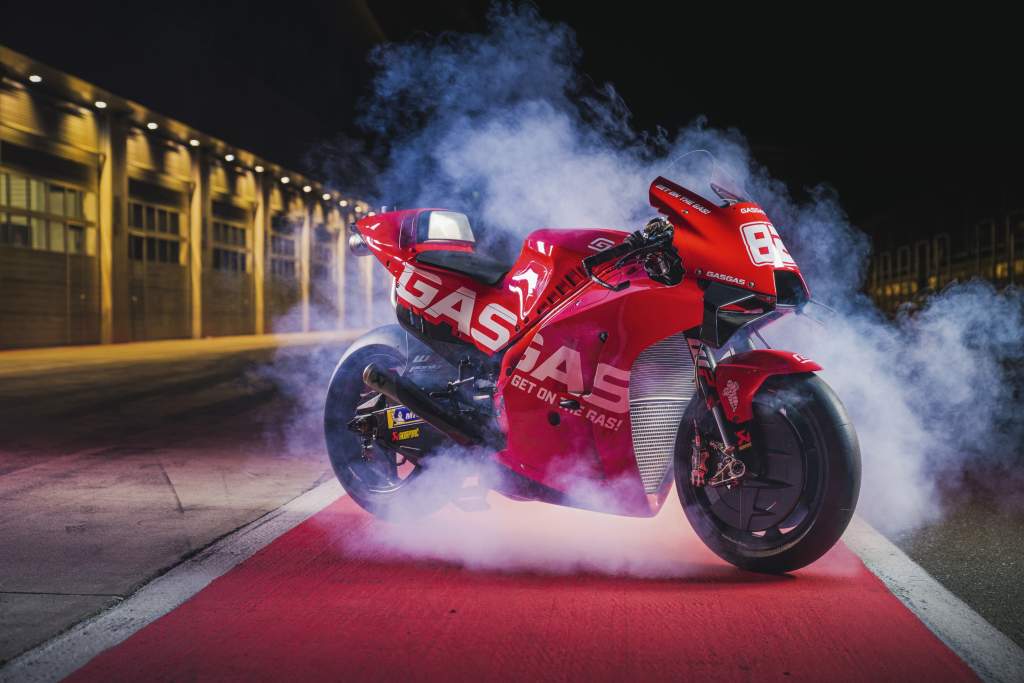 "What you see in our motorcycle range over the three brands that we are running," he explained, "we have a certain technological platform at the Pierer Mobility Group. This is utilised by all three brands, so it doesn't make sense to start a completely new development when we use this platform strategy in our serial production.
"This will remain, because it makes a lot of sense in motorsport engagement. Otherwise, we could not carry out such a huge engagement as we already do with the three brands."
However, one thing that does seem to be changing is that it will now create a separate talent structure for the team – something that may well come as a welcome relief to management considering just how stacked their ranks currently are in the junior classes.
With Gas Gas dominating in Moto3 with Sergio Garcia and Izan Guevara and just breaking through as serial podium challengers in Moto2 with Jake Dixon and Albert Arenas, thanks to the partnership with the Aspar team, Friday's announcement also confirmed at least three more years of that particular deal as well.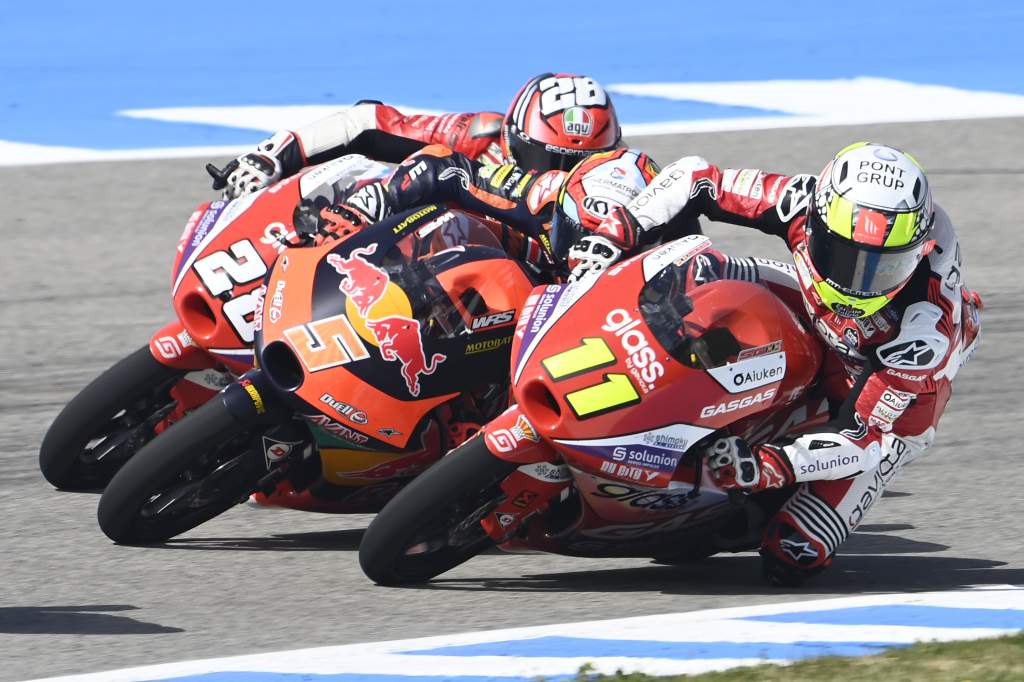 "Like we do with KTM, we will have a development strategy with Gas Gas," confirmed Trunkenpolz. "We are really enjoying the relationship with Jorge Martinez 'Aspar', and it makes a lot of sense to also give these young riders an option for their further career to stay in the family."
That news could be good for Dixon's future in particular, with series bosses Dorna believed to be keen to put another British rider back onto the premier class grid on a full-time basis following the retirement of Cal Crutchlow at the end of 2020.