When the 2020 MotoGP season finally gets underway – hopefully next month at Jerez – there'll be a very new sensation for Jack Miller, as he goes into the start of the delayed championship already knowing what the future will bring.
Set to make the jump from satellite team Pramac Racing to the factory Ducati squad for 2021, the 25-year-old Australian has had welcome reassurance about his future before even turning a wheel in anger.
Speaking to The Race recently only days after his long-speculated works Ducati deal was announced, Miller admitted that in past years the looming pressure of having to sort new contracts has left his results dipping just when he needed to be shining.
"I've taken a fair few risks to get there – one-year contracts, very low salary, simply because I'm young and able to do it to get into a factory team" :: Jack Miller
"Going into the season knowing next year sorted will be good for me – it means there's a little less pressure on my shoulders," he told The Race.
"Only time will tell once it kicks off, but it feels right now like having the thing signed, sealed and delivered will help.
"Normally I go well until contract times come around, buckle a little bit then start coming good again, so hopefully it's only good this year."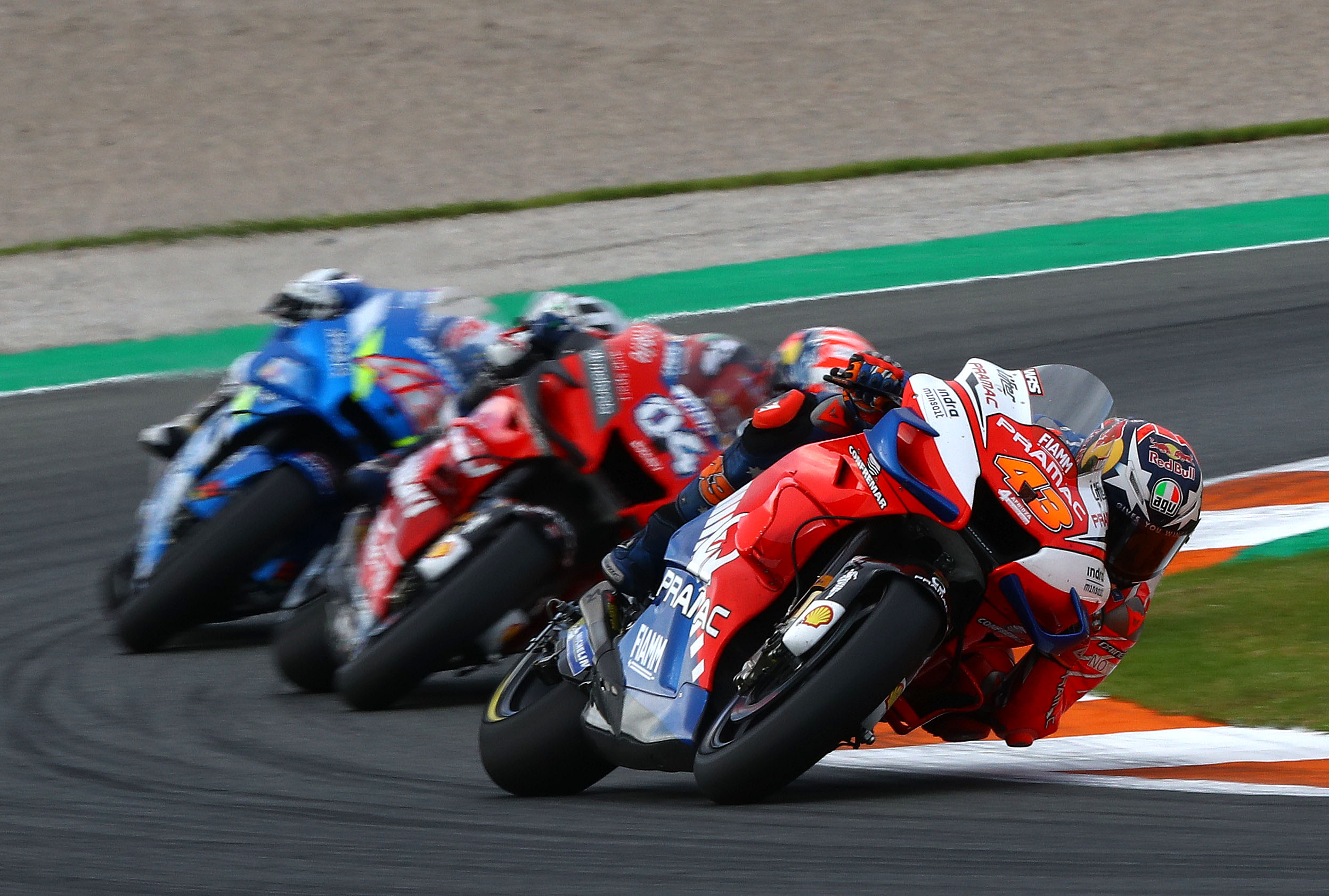 With improving form at the end of 2019 bringing Miller three podiums in the final six races of the season, it was no surprise to see Ducati elect to future-proof its line-up by promoting him.
He was outperforming current factory rider Danilo Petrucci in the second half of last season and is also now a key part of Ducati's development strategy. It seems like both sides had no qualms in putting pen to paper when the deal was hashed out.
"They seem to trust me and I never say no to anything they put my way," explained Miller.
"That's a good attitude to have because they're a manufacturer who likes to develop and likes to throw some strange things at you. You have to hit them with an open mind and see what happens.
"The strong results towards the end of 2019, my first year on current equipment, had to help get the factory deal. I got stronger and stronger as the year went on, and I think that was the key thing.
"The goal has always been the factory Ducati. For sure, I would have looked at other offers, but none as seriously as theirs.
"My ultimate goal since joining Pramac has been to get there, and I've taken a fair few risks to get there.
"One-year contracts, very low salary, simply because I'm young and able to do it to get into a factory team. It was the clearest path for me."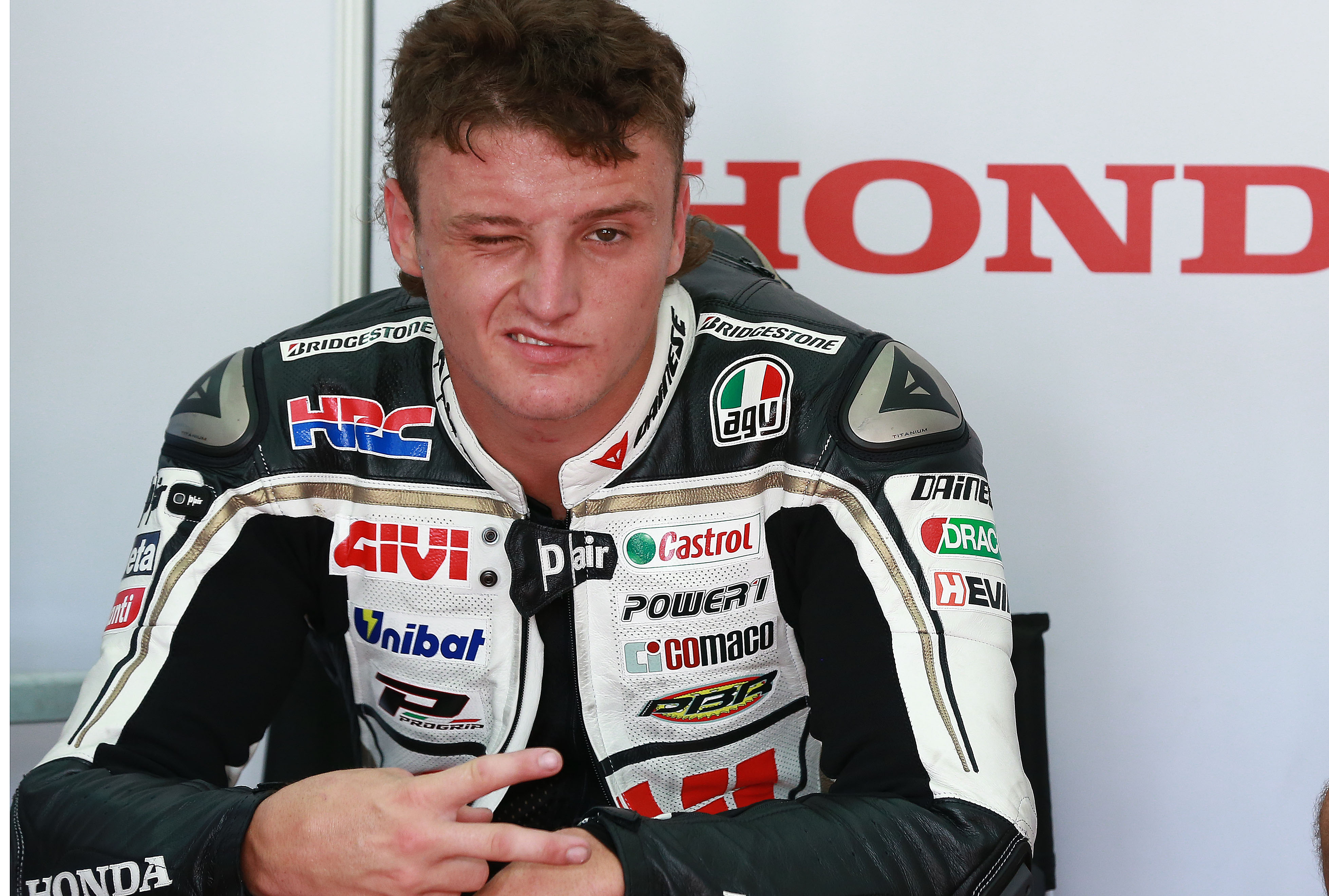 Miller is of course no stranger to taking risks to further his career, becoming the first and to date only rider ever to make the jump directly from Moto3 to MotoGP as a 20-year-old in 2015 (pictured above).
Not an easy transition at the time, with hindsight it's a step that he's adamant he would repeat in a flash – and that he doesn't feel he gets full credit for.
"I've always felt like the jump was worth taking the risk," he said.
"I've never questioned that. But I think me signing a factory contract has proved it to a few people who might have doubted whether it was the right move.
"As soon as I stepped onto Ducati, even though I was on a year-old bike, I felt like at least I wasn't being led down a dark path" :: Jack Miller
"I'm a factory Ducati rider with six podiums and a victory to my name. That record alone should speak for itself, but the factory contract underlines it.
"The first year was beyond a joke. I came in as a rookie with no experience on anything but a 125cc and a Moto3 bike, and I still beat Nicky Hayden, Eugene Laverty and Karol Abraham on the same bike. A world champion, a World Superbike race winner and a guy who has years of experience.
"I feel like I don't get much credit for that year, but even then I justified it. I was the first one over the line."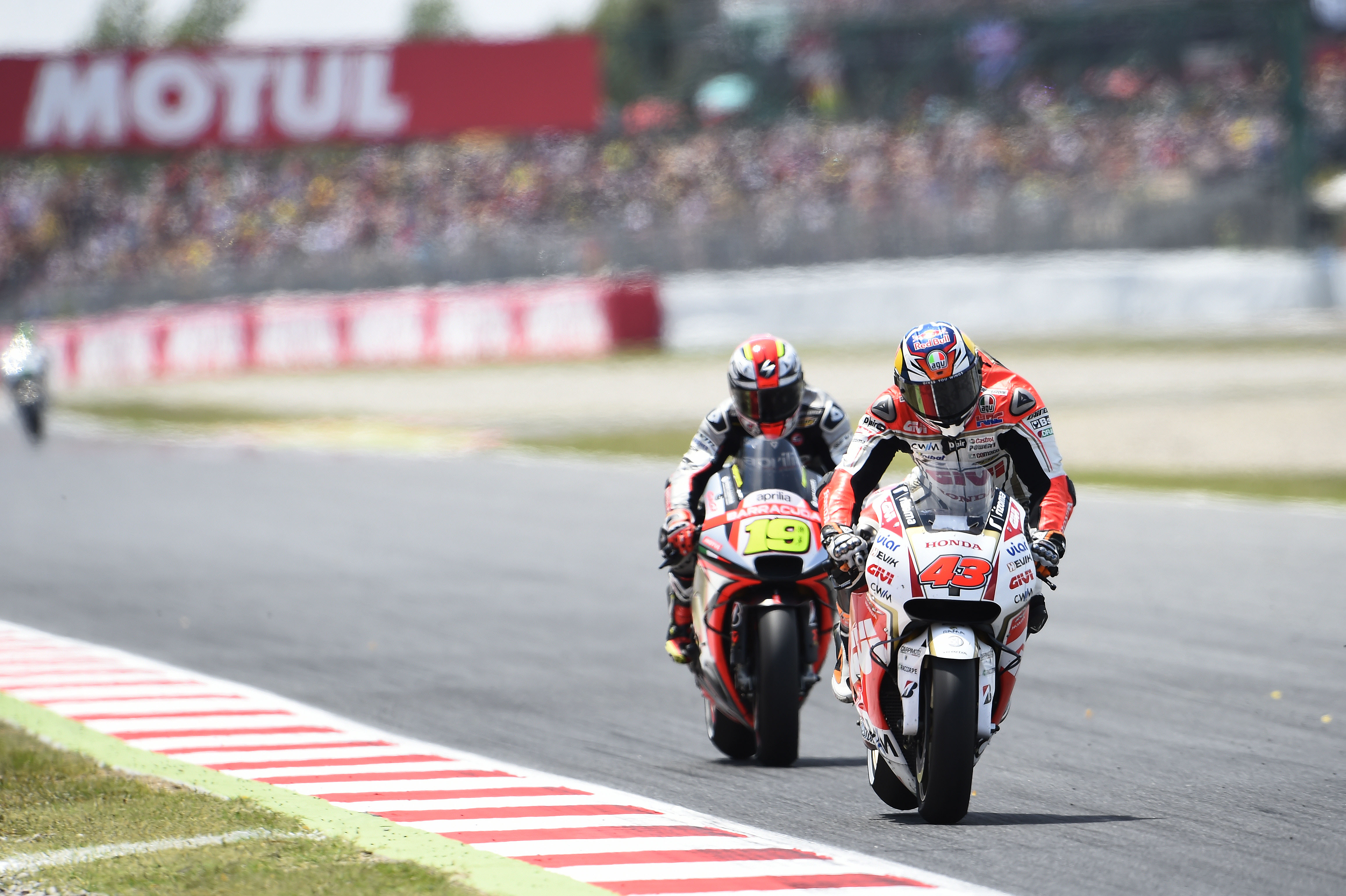 Lining up on an open-class Honda that was disastrously mismatched compared to its opposition, that season was to prove a forewarning of Miller's entire time at Honda.
Never gelling with either the RC213V or the management culture at the Japanese manufacturer despite it giving the rookie an unprecedented three-year factory contract (and despite the shock win at a wet Assen in 2016), Miller makes no bones about finding a much better fit at Ducati when he joined Pramac for 2018.
"On that bike and for the next two years, I never felt like I was given a decent package," he said of his time at Honda.
"It was always half-hearted. And then as soon as I stepped onto Ducati, even though I was on a year-old bike, I felt like at least I wasn't being led down a dark path. I got tips and help on what I needed to work on.
"The Ducati team has a lot of ex-riders in the team and that's a big part of it.
"But the way they handle their satellite teams plays a part too. They're a massive company but they don't think they're something they're not.
"They are still there to win, don't get me wrong, but they don't just want one bike on top – they want as many bikes as possible up there."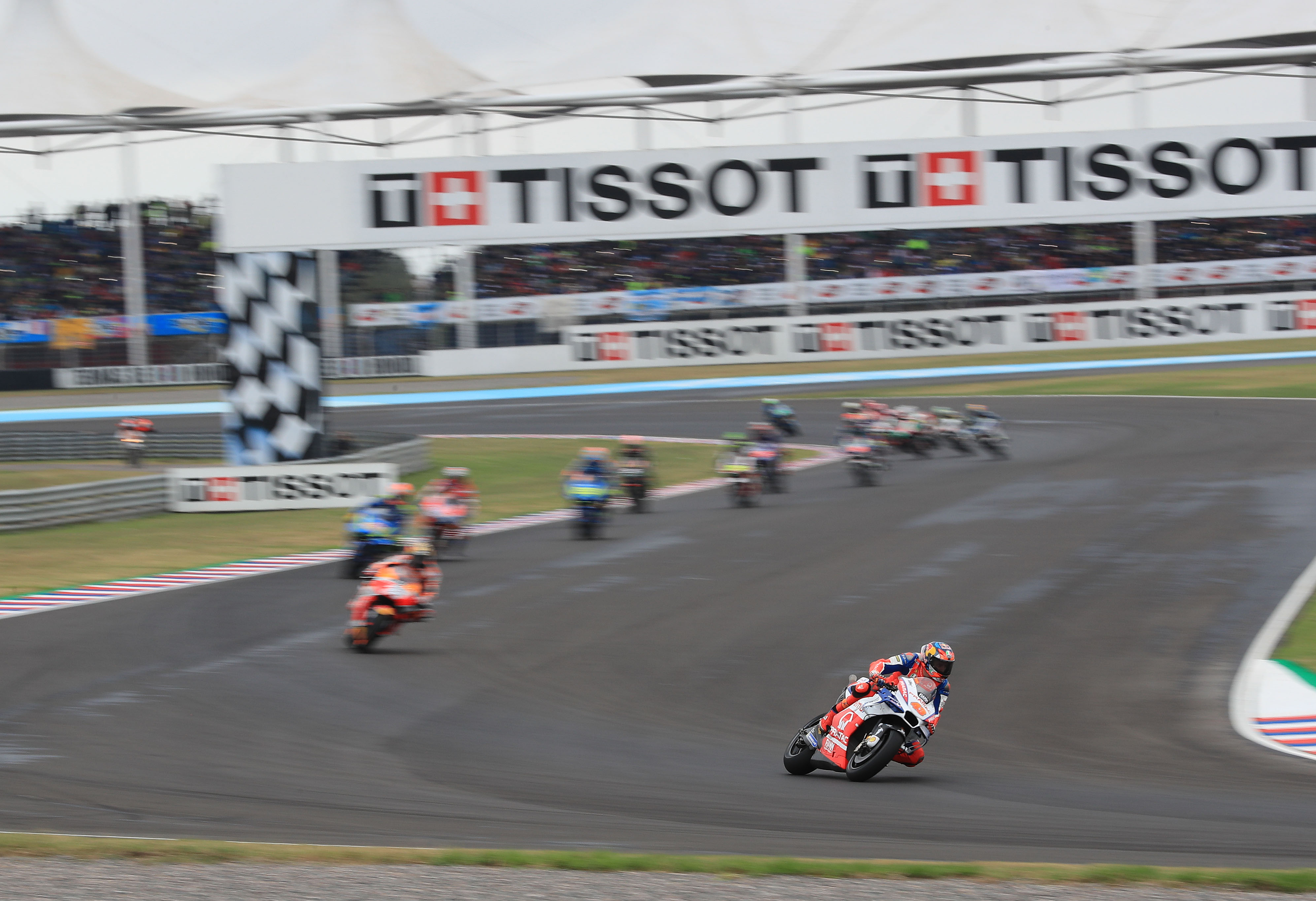 While the focus right now might be on Miller's 2021 deal, it's looking like there will still be quite a few races to tackle in 2020.
And, with a factory-spec bike, additional support likely thanks to his new deal and a calendar that plays to his strengths, he's raring to get going now.
"Apart from Jerez, everything else on the calendar looks to suit us," he said.
"Misano will be much better with the new surface, Valencia is a track that I really like, a couple of races at Aragon will be great, and I think we can do a good job.
"It doesn't change how I approach the season, though – I'll still come at it the same as I would any other.
"I've been flat out riding motocross so I feel really bike fit, and I've started to concentrate on cycling again now to get my general fitness up.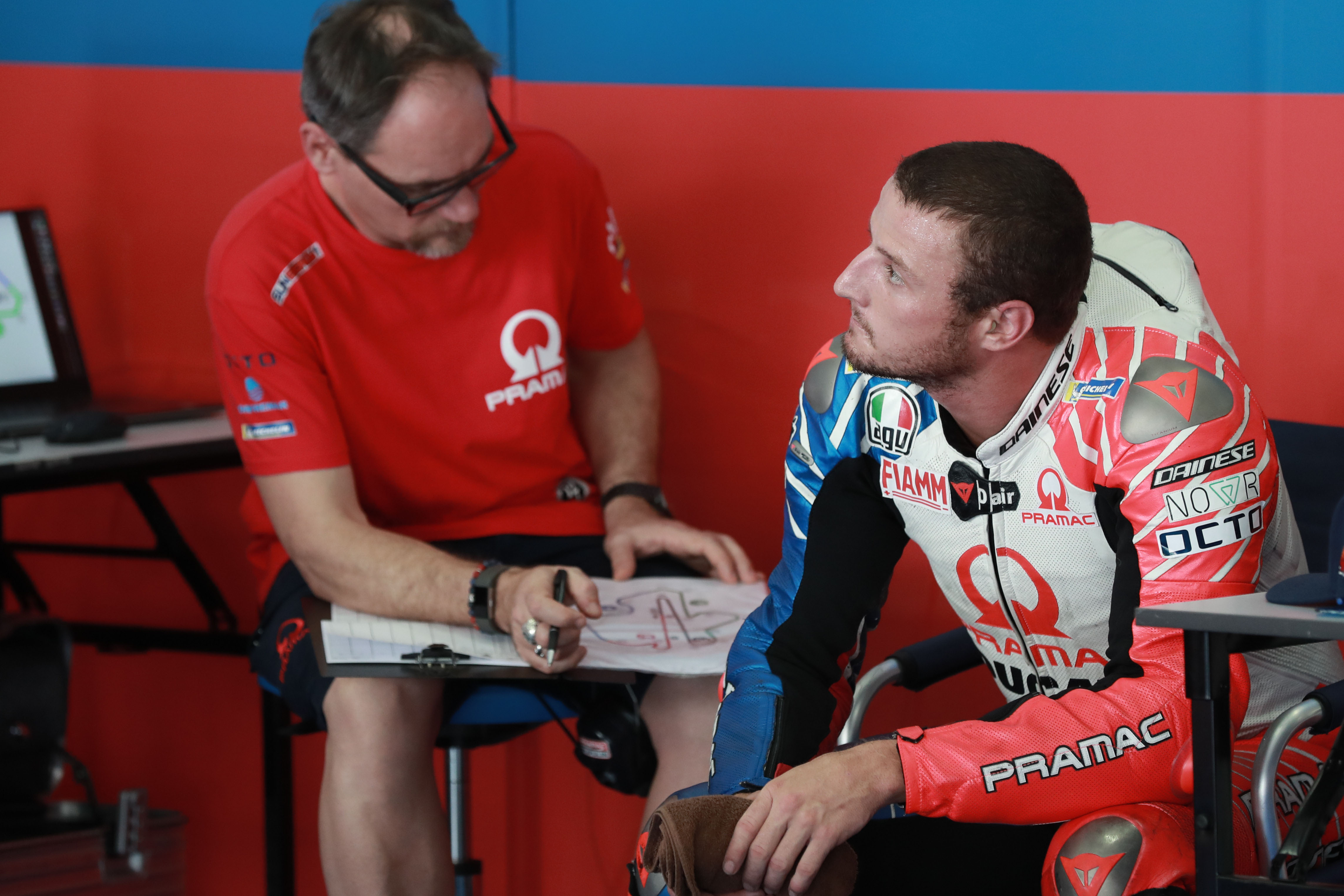 "Hopefully if it all comes together the way it's planned, I'll be heading back to Europe shortly.
"I felt really ready to go in Qatar, and it was depressing when it got canned.
"You work your arse off through winter testing and through pre-season training, dialling in and doing everything correctly. That made it kind of weird to not be able to do any racing."
Fortunately for Miller, though, he's been in a luckier position than many of his opponents during the coronavirus lockdown.
Epic long weekend with the neighbours! 😁🤟🏻 pic.twitter.com/x9VHRiUHBl

— Jack Miller (@jackmilleraus) May 4, 2020
Free to make it from his European base in Andorra to the Australian farm country he calls home before international travel was suspended, he's been the only rider in the championship able to consistently ride bikes for the past three months – an opportunity he's made the most of!
"Between my place, another two tracks on the property behind me and a mate who has a really nice track a few kilometres down the road, I've not been short of places to ride," Miller explained.
"We stick some fuel in the buggy, the boys bring it with me, and we ride to the tracks.
"I can't wait to get back to it though. As soon as Qatar was cancelled I was able to fly home, and before the lockdown started I got to do a little motocross race at home, so at least I've got some racing done.
"But I'm itching to get back racing properly though. I'm missing the competition side of things."