This weekend's opening round of the 2020 grand prix motorcycle racing season might not be what anyone was expecting, with the coronavirus outbreak meaning that MotoGP will be absent from the Losail International Circuit.
Instead, Moto2 and Moto3, already in Qatar for last weekend's final pre-season test, will become the headline events – the first time in 40 years that the junior categories have run without the premier class.
And while this weekend's line-up might not quite have the attraction of MotoGP's high speeds and big names, there are plenty of reasons why you shouldn't miss out on the action that's still happening.
1. Bike racing is back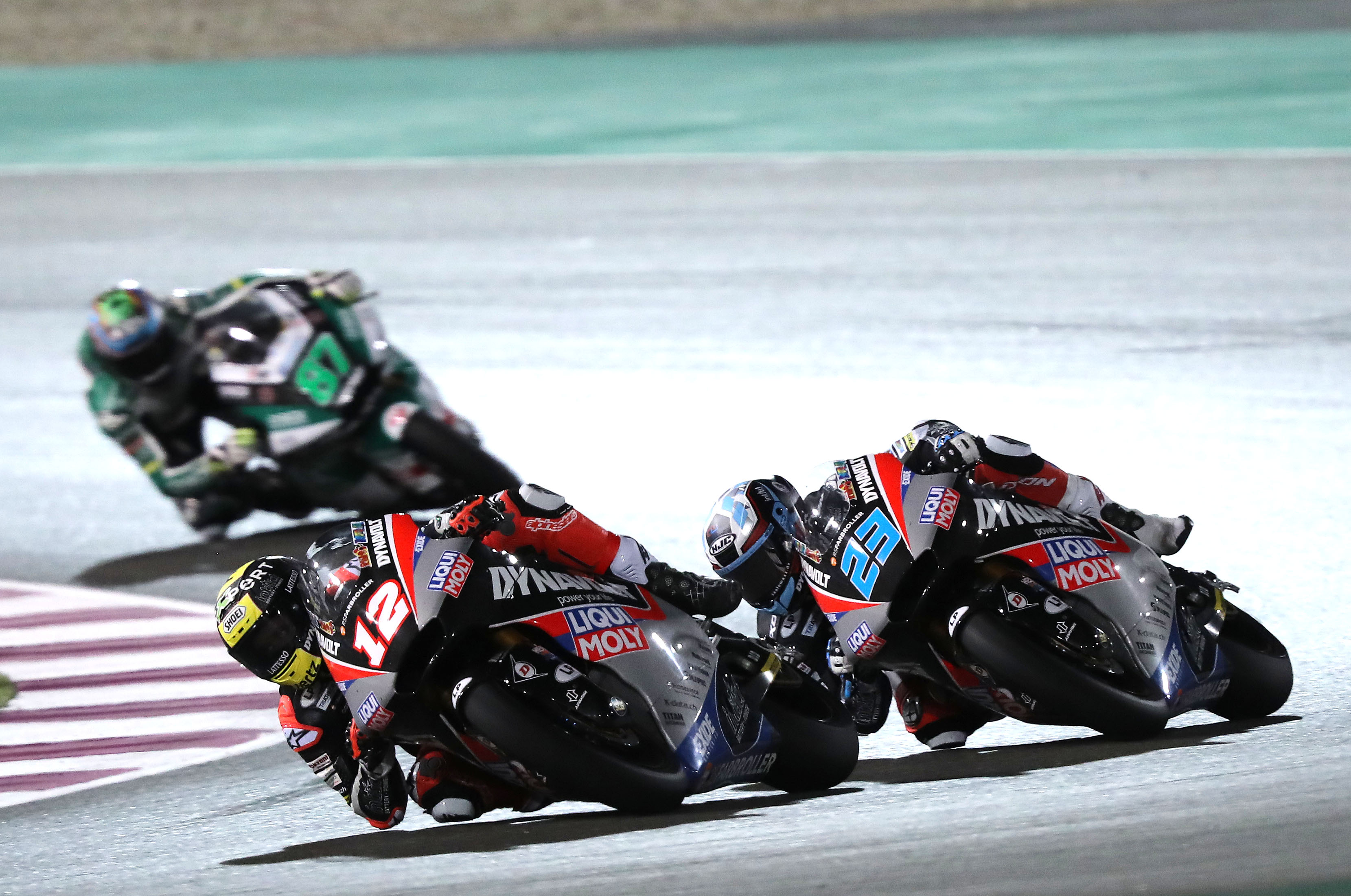 It's been a long winter break deprived of grand prix motorcycle racing on TV, and maybe the best reason to tune in is the sheer fact that we've got prototype machines back on track.
Add to that the fact that they'll be taking over MotoGP's evening slot and we're not just in for close racing, but also for the visual spectacle of bikes under the Qatari floodlights.
The long straights of the Losail circuit should also help ensure thrillingly close racing. Let's not forget that last year's three races were won by a combined 0.102 seconds, with the Moto2 race the closest of all; a mere 0.026s separated winner Lorenzo Baldassarri and Tom Luthi at the chequered flag!
2. It's impossible to pick the Moto3 title contenders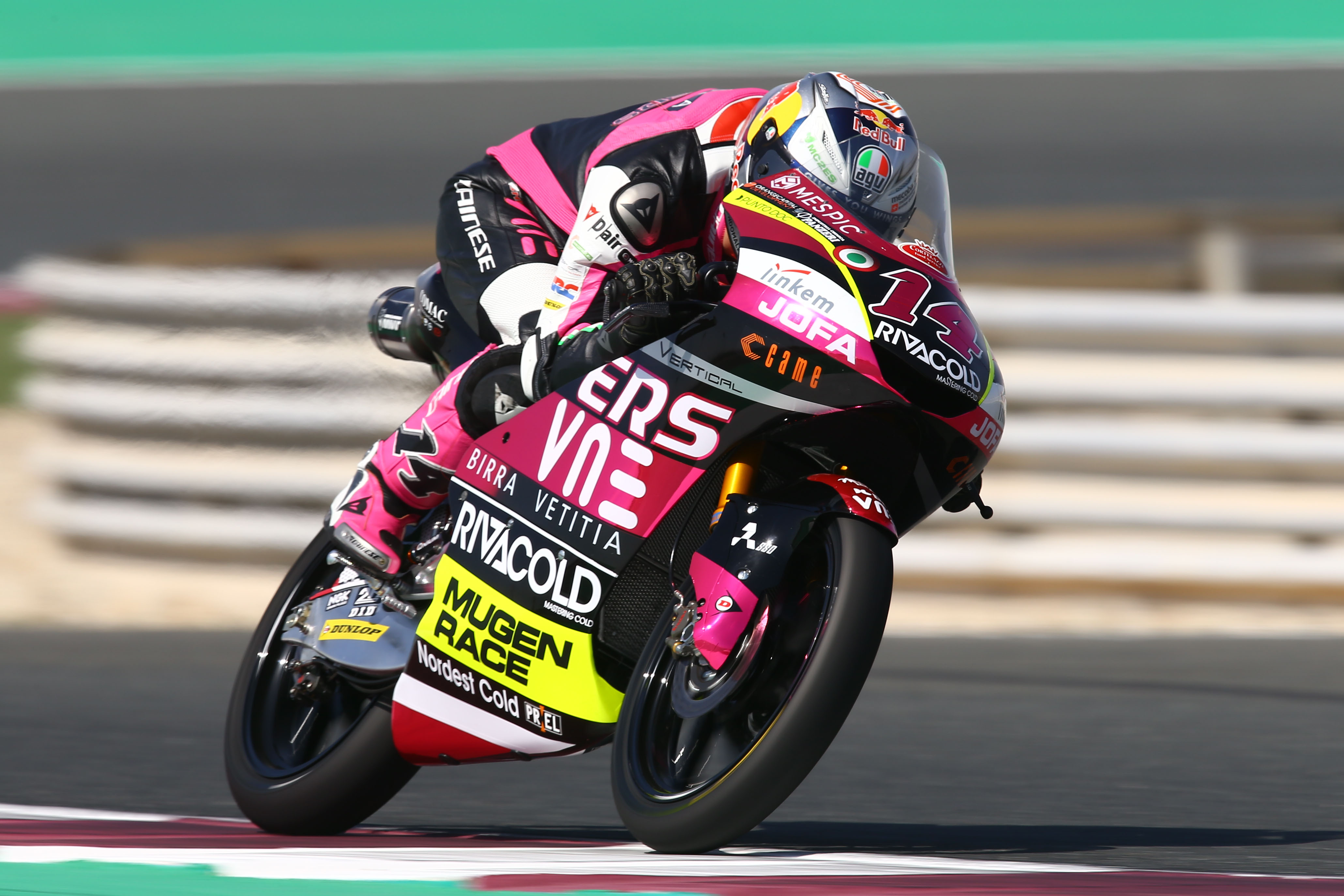 Last week's test at the Losail circuit showed just how competitive the 2020 Moto3 season is going to be, with a whole host of riders who can challenge not just for race wins every weekend but who can fight for the title as well.
There's plenty of experienced hands in Moto3 this year who will slot right into title contention, with riders like Tony Arbolino (pictured above), John McPhee, Albert Arenas and Gabriel Rodrigo obvious title contenders as the season kicks off.
But beyond that, there's also a huge crop of sophomore riders who are out to make a mark on the championship.
Ai Ogura, Filip Salac, Raul Fernandez and Celestino Vietti have all been fast in testing and will want to upset the pre-season favourites – and it won't be a surprise if one or two of them can move from pretender to contender before too long.
3. Moto2 looks set to be closer than ever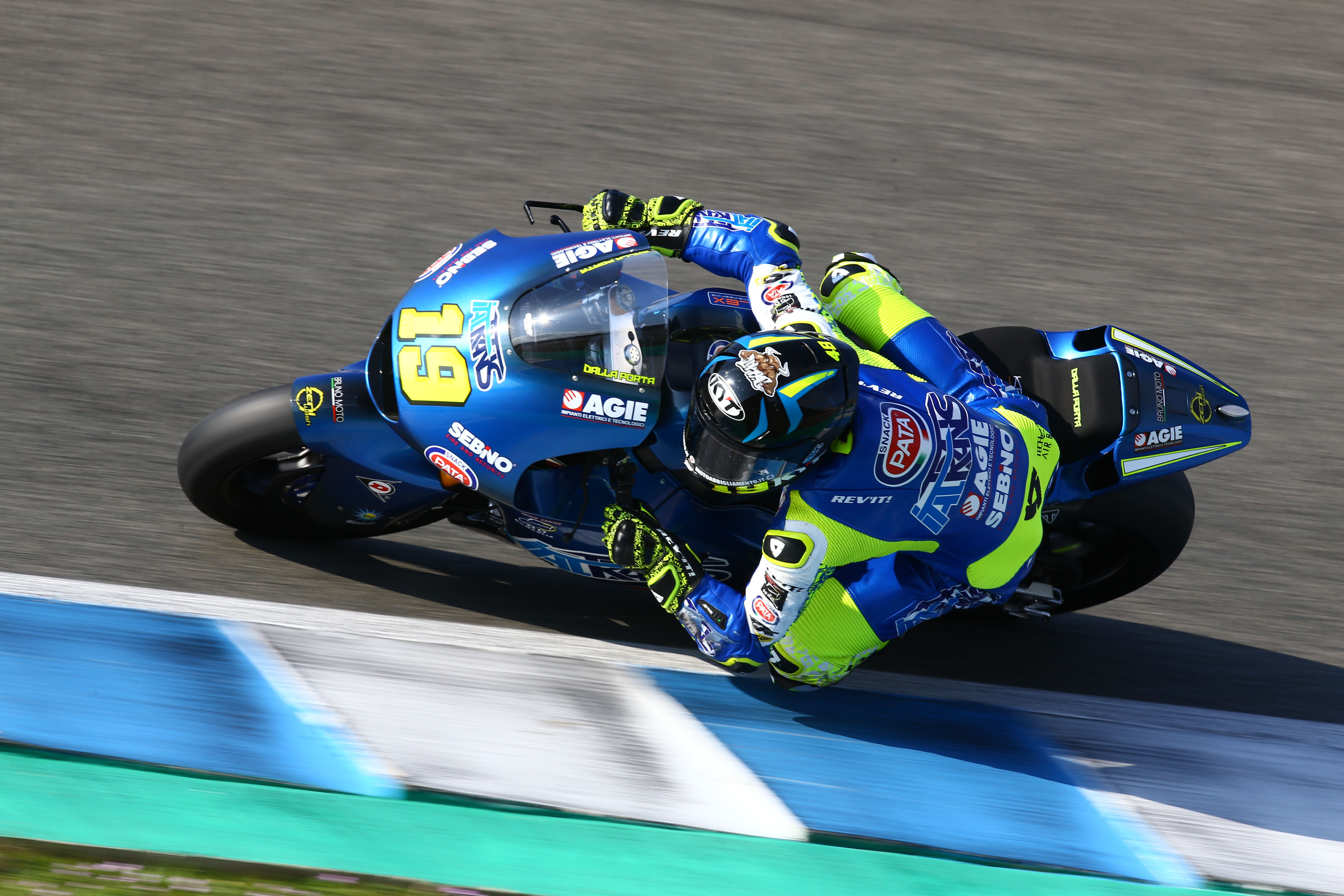 Moto2 has been something of an unusual class in recent years, settling into complacency with Honda's control engines rarely contributing to much drama.
But Triumph's new 765cc triple powerplants upset the order somewhat in their debut season, and last year produced some of the most exciting Moto2 racing we've seen in a decade.
Testing suggested that's going to continue into 2020, too, with close fields and a whole host of title contenders.
Long-established names like Luthi, Remy Gardner, Jorge Navarro and Sam Lowes have been fast in testing, but there are also loads of rookies and new contenders who are going to get involved as well.
Proven world champions such as Jorge Martin and Lorenzo Dalla Porta (pictured above), 2019 race winners like Baldassarri and Augusto Fernandez and riders moving to top quality machinery like Marco Bezzecchi and Joe Roberts mean that it's hard to call even the top five in the championship.
There's plenty of rookies stepping up as well. That group is led by reigning Moto3 champion Dalla Porta, but his 2019 rival Aron Canet has also been in the top 10 throughout testing and both could be surprise upsets as the year progresses.
4. Get to know the next big thing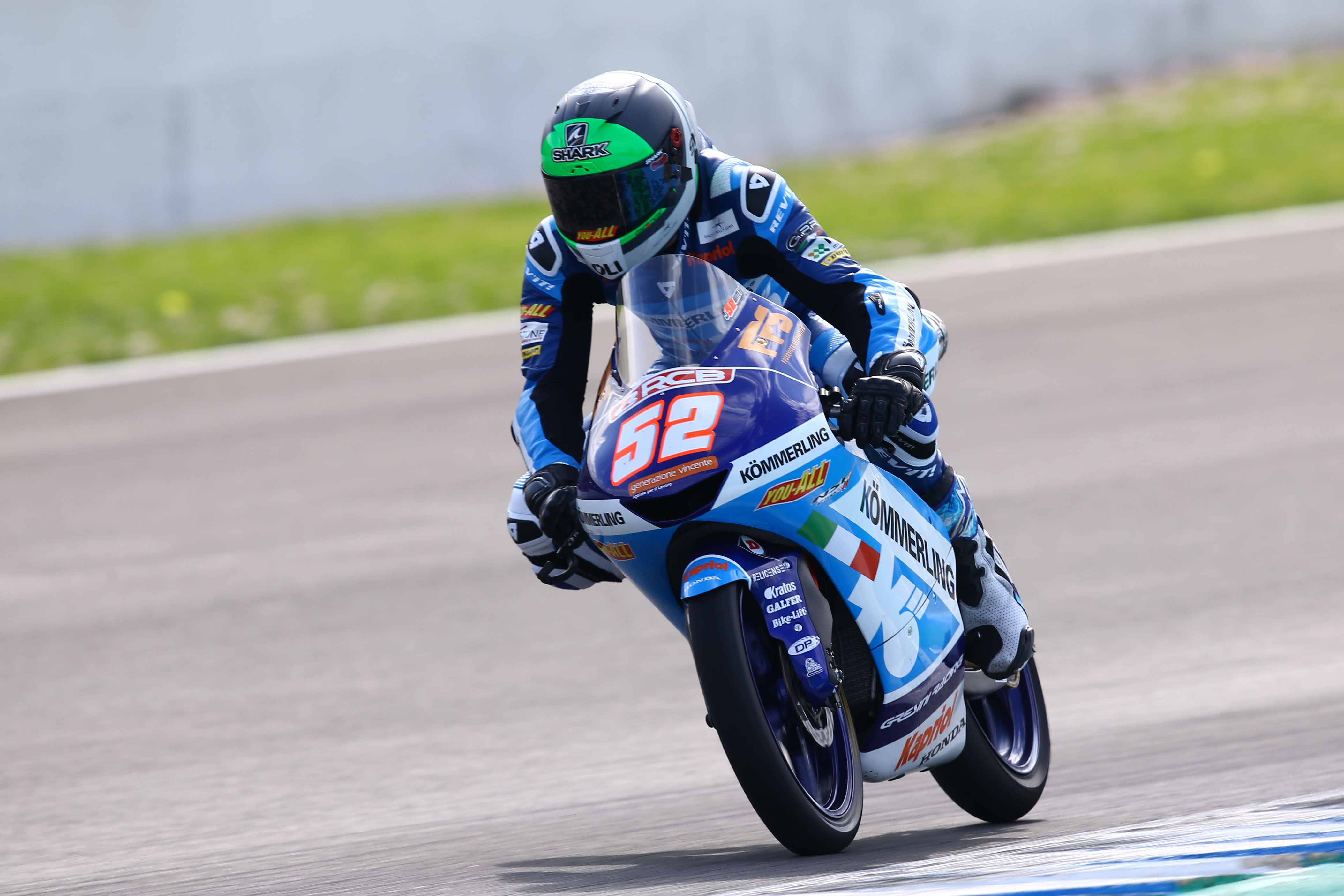 We all know that Valentino Rossi and even Marc Marquez unfortunately won't be around forever – but their proteges and replacements are the guys stepping into Moto3 this season.
Some have already cut their teeth in the Moto3 Junior World Championships, some come from Dorna's feeder programmes the Red Bull Rookies Cup and the Asia Talent Cup, and some enter the series as almost unknowns – but they're all just as talented and crazy.
Names to watch include Turkish rider Deniz Oncu, twin brother of 2018 Valencian Grand Prix wildcard winner Can – and already looking more suited to prototype racing than his sibling.
Jeremy Alcoba (pictured above) and Carlos Tatay join the series fresh from duking it out for the junior title last season, and their wildcard experience means it won't take either long to get up to speed.
There's also a fresh spread of nationalities this year adding a refreshing mix to the series, as Swiss rider Jason Dupasquier and Austrian Maximilian Kofler add to the budget of the podium flag coordinator.
5. The 2018 Moto3 title fight is back on… in Moto2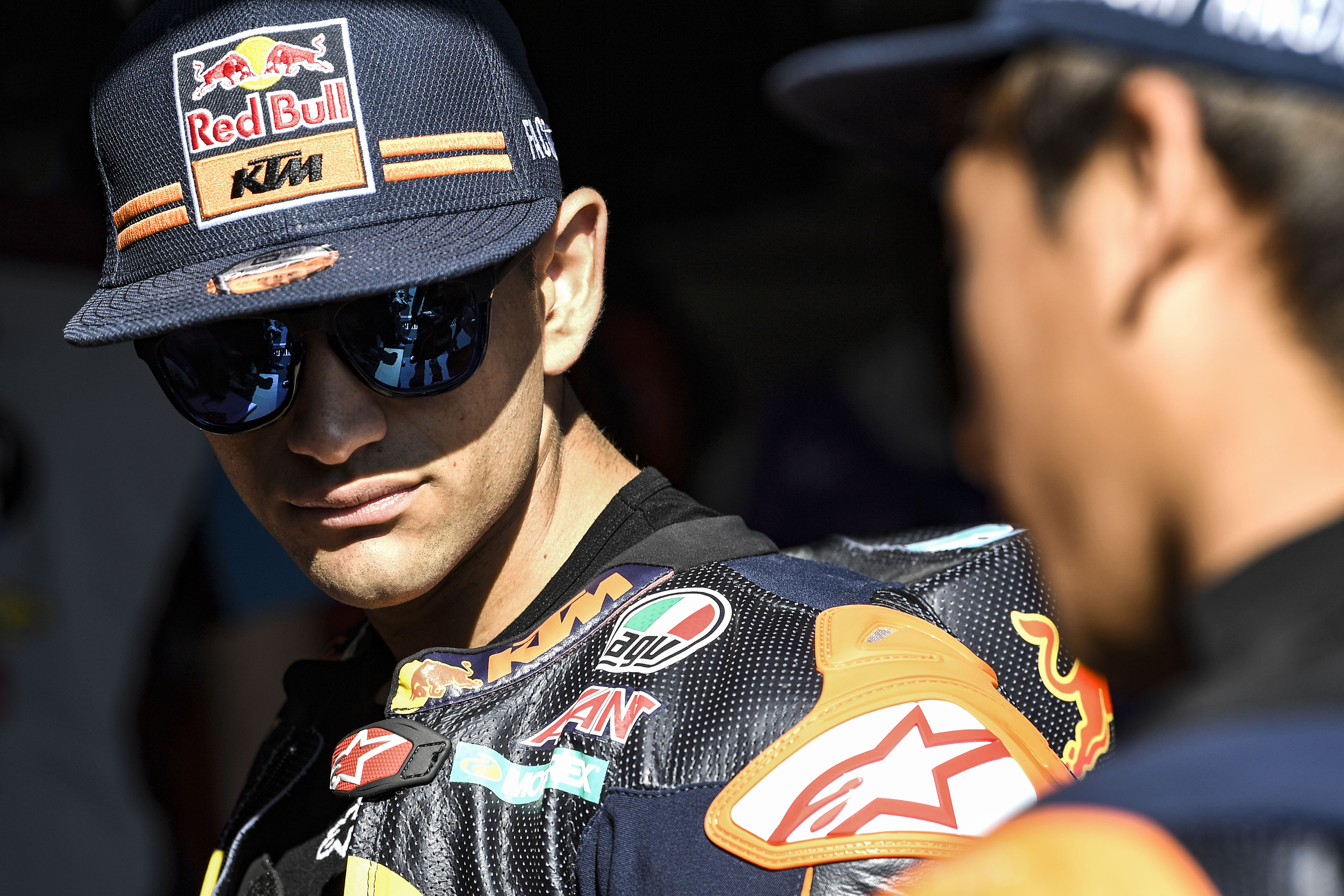 One of the most exciting championship battles we've seen in recent years was 2018's stunning Moto3 fight between Bezzecchi, Martin, Fabio Di Giannantonio and Enea Bastianini.
And, with all four showing impressive speed so far during testing, it looks like they're set to renew it again in Moto2 this year.
Martin (pictured above) is probably the pick of the bunch, with the eventual 2018 champion tipped by many as the biggest talent in the junior series right now. Riding for the Red Bull KTM Ajo team but on Kalex machinery as the Austrian manufacturer concentrates on MotoGP and Moto3, he'll make the most out of a better bike to get into the fight for wins from day one.
But Bezzecchi, one of Rossi's chosen apprentices, will also benefit from a move from KTM to Kalex as he joins Rossi's Team Sky. The man who took the fight to Martin until injury waylaid him in 2018, he's got to make up for lost time after a disappointing rookie Moto2 season last year.