News that the 2020 Thai Grand Prix would be rescheduled in October will be welcome for MotoGP fans, especially in motorcycling's hugely significant South East Asian market.
Buriram was originally planned as the second race of the 2020 season in two weeks' time, before the coronavirus outbreak sweeping the world put paid to the best-laid plans of mice and men and led to the race being postponed.
But while fans might want to see as much action as possible, the new calendar and its intensive end to the season will be met with a sigh from within the MotoGP paddock.
With personnel now facing an unprecedented five races in only six weekends as Aragon and Buriram move to only three days apart in terms of paddock commitments, and with a further three races in three weekends following after just one weekend off, it's going to put intense pressure not only on riders but on the other 2400 people who make up the paddock.
It's important that first-class-flying organisers remember that there's a human cost to the series
The most likely to be affected are riders, of course, with a single broken bone at Aragon potentially able to end a title challenge. With over a quarter of the season's races now coming in only a month and a half, the flyaway trip will move from already being a crucial component of the year to a few weeks where champions are made or broken.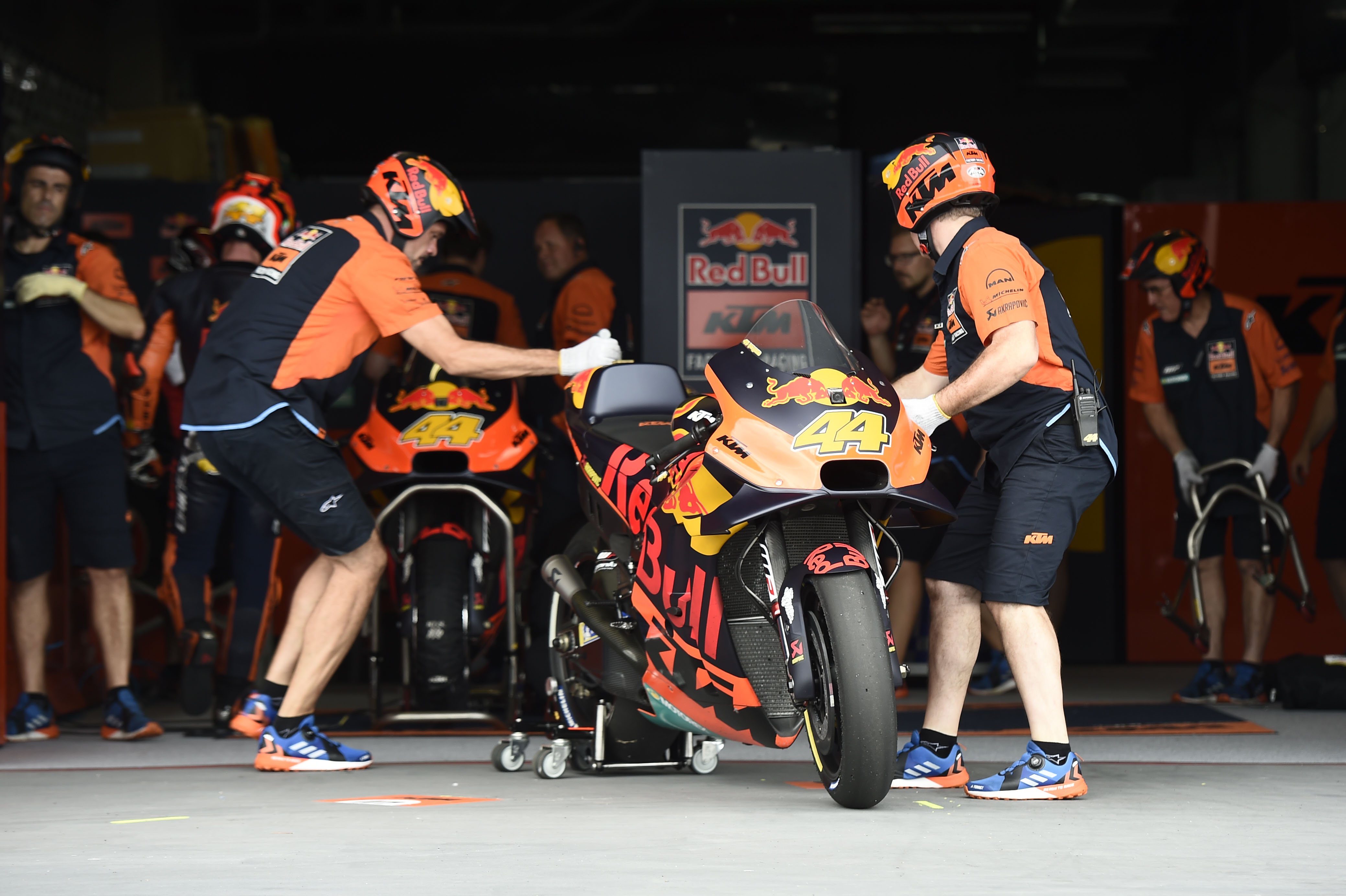 There's a human cost on the people who make up the series, too. MotoGP is already hardly conducive to happy marriages or content families, and it'll put even more pressure on people who spend most of the year away from their loved ones in return for relatively little financial reward.
MotoGP boss Carmelo Ezpeleta has also made it quite clear that he's willing to extend the championship's end well beyond the scheduled final round at Valencia in mid-November, admitting on Thursday night in Qatar that he's happy to 'race until Christmas' if it means completing the planned races for the year.
That takes mechanics, journalists and countless others away from their families for even longer, disrupting holiday plans and time usually spent making up for a season in which we're on the road for up to 250 nights.
That's also before you take into consideration the financial impact that the paddock's many freelancers will take from repeated rescheduling and reorganising of races. It costs thousands of pounds to fly around the world, most of it non-refundable and paid for out of ever-decreasing budgets.
Rapidly shipping the entire MotoGP paddock from the middle of nowhere in rural Spain to the middle of nowhere in rural Thailand also presents hurdles all of its own.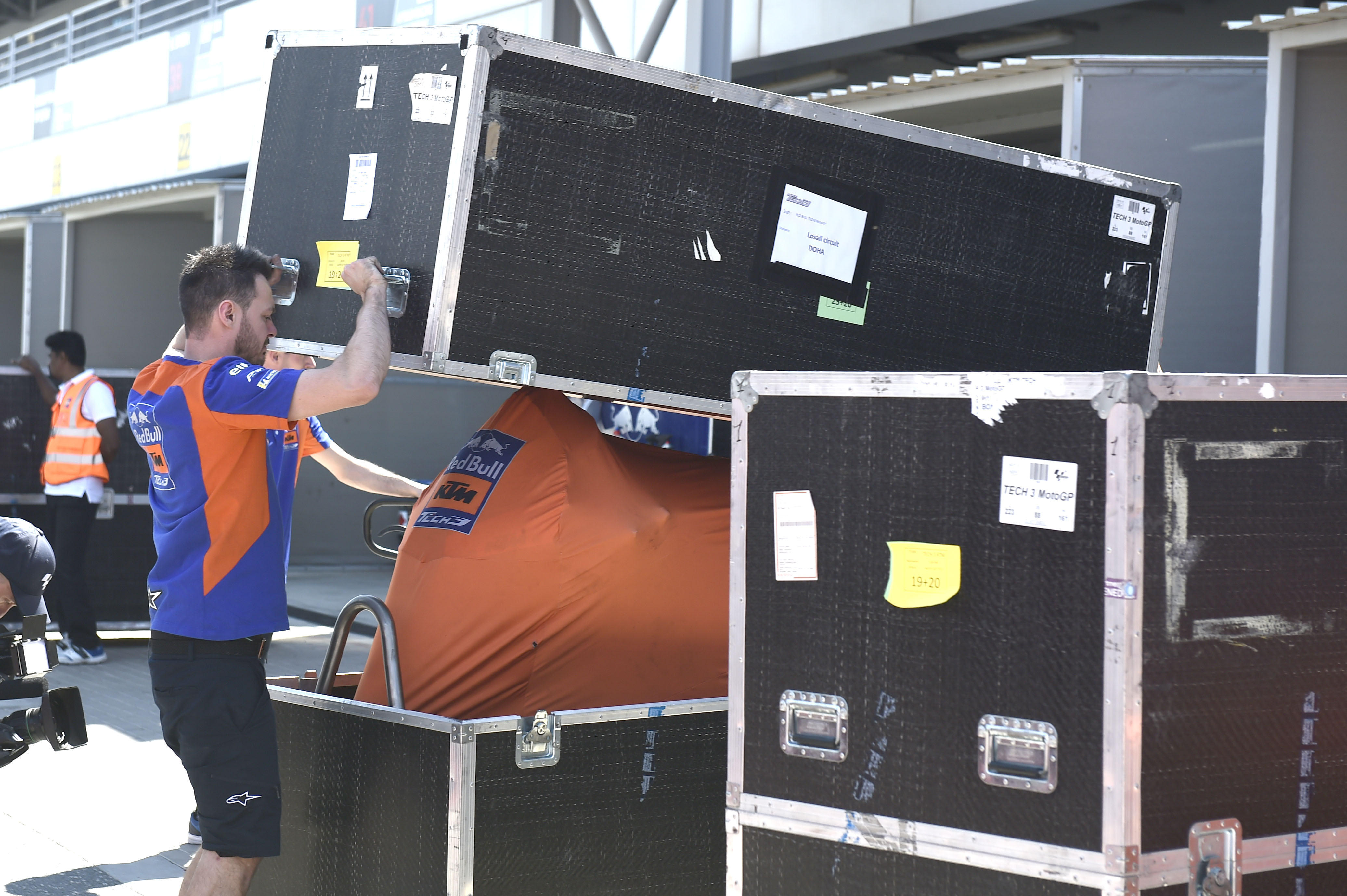 With only 105 hours from the end of track action at Motorland Aragon on Sunday September 27 until the start of action at the Chang International Circuit on Friday morning of October 2 and almost 13,500 miles separating the two circuits, it's going to need an epic logistical operation to shift the 400 tons of freight that MotoGP needs to go racing.
This journey is already one of the season's trickiest to organise thanks to the need to fly freight into Bangkok, six hours away from Buriram, and then drive it to the track on a fleet of 55 trucks. One wrong step could mean Friday morning's track action in Thailand is easily waylaid.
On one hand, it's laudable that Dorna is committing to its mission of entertaining fans by running as many of the season's races as possible.
However, it's also important that first-class-flying organisers remember that there's a human cost to the series as well – and that perhaps losing a race or two in the face of very unusual circumstances might be the best way forward for the sanity of the people who put the show on.