MotoGP has released an updated 2020 calendar, after cancelling its two opening rounds this week as a result of the coronavirus crisis.
The series is essentially reverting to its 2019 schedule, with the postponed Thailand event returning to its old spot at the beginning of October.
The Aragon Grand Prix will move forward in time, becoming a back-to-back race with the Thai round and meaning the championship will have a punishing schedule of five races in six weeks to finish off the 2020 season.
MotoGP boss Carmelo Ezpeleta admitted to The Race that one of many options being considered amid the ongoing coronavirus crisis is that races could be run at circuits closed to spectators, something that he had previously denied was being considered.
"Everything is possible. The most important thing for us is to have solutions," said Ezpeleta.
"Dorna is a company who make races, and that is our obligation despite anything else.
"The most important thing, even more important than economic factors, is to make that happen, and the people of the paddock will try to make as many races as possible happen.
"I'm not saying that I'm optimistic right now, but I can promise that we'll work hard with whatever solutions we can to make races happen."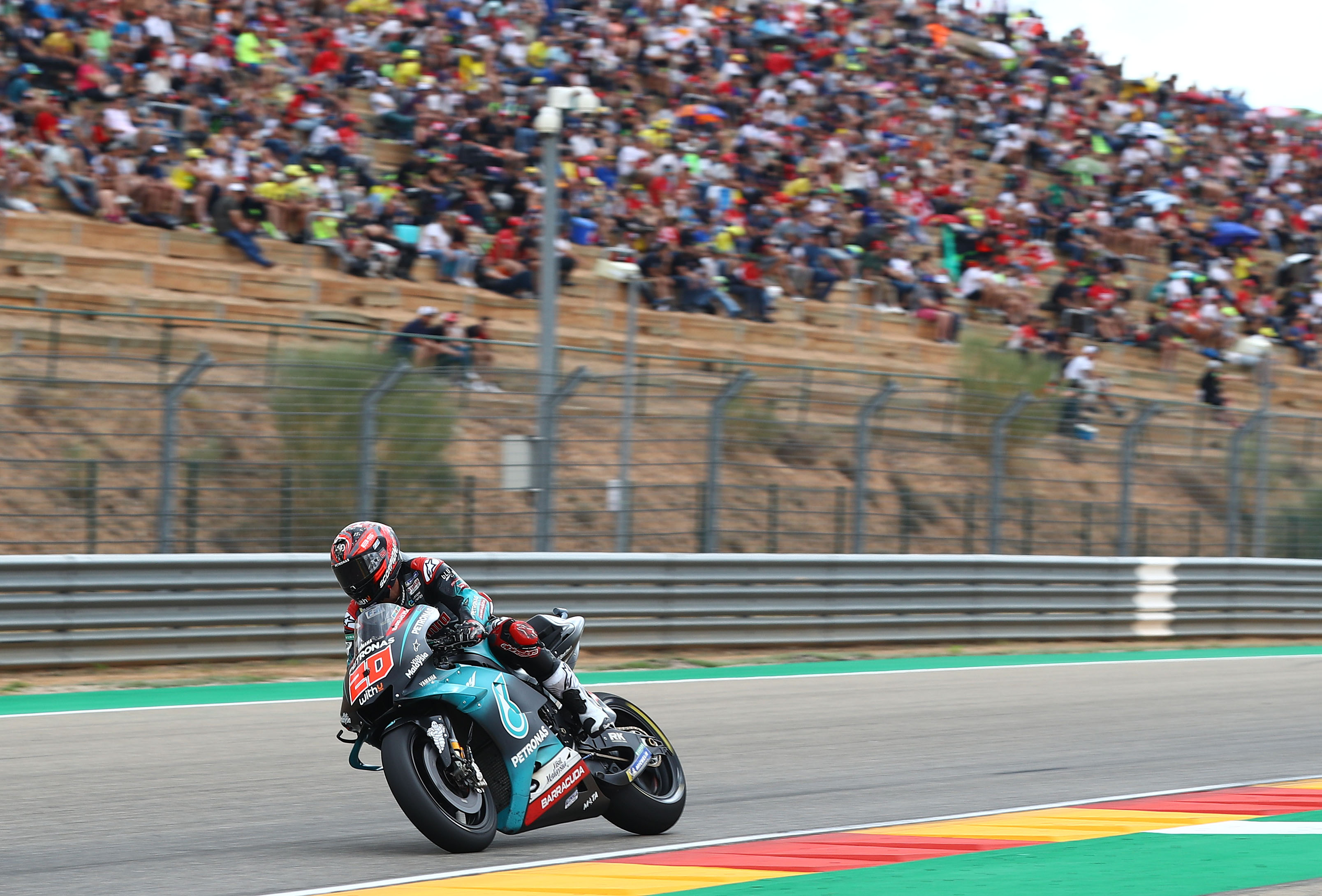 With tracks outside Europe able to provide better weather conditions later in the year, Ezpeleta also admitted that the season could run on beyond the scheduled end of the championship.
"Maybe we'll race in hot countries until Christmas. I've already spoken to the president of the FIM about potentially even postponing their prizegiving ceremony because the most important thing is to make races."
There is still a risk that the new schedule might be a wasted effort, however, as the fluid situation continues to change on an almost hourly basis.
Rumours are circulating that the US Grand Prix could still be moved to a later date in the calendar, with The Race understanding that there was a provisional plan to start the season at Aragon in April and to move the Texan race to September.