FIM President Jorge Viegas has suggested that the 2020 MotoGP season could run into 2021, as the coronavirus pandemic continues to rage with no sign of racing getting underway.
The MotoGP calendar has already been hit four times, with the opening round in Qatar cancelled for the premier class and Thailand, Argentina and the USA all delayed until the end of the season.
In a FIM press release issued today, Viegas admitted that while dates have already been rearranged for delayed races, further changes could be on the cards down the line.
"I am not a virologist; it is not for me to say what can, what will happen in the future," Viegas said. "I chair a sports federation, which also manages other motorcycling activities, such as tourism, mobility. Our goal is to be able to follow all our activities.
"Imagine that several events have yet to be cancelled and that we have to resume racing much later, well, we will go as far as it takes to keep championships worthy of the name. If it is necessary, we will go until January 2021. For us, it is not taboo.
"Of course, and if we get out of our little motorcycle world for a moment, we have to worry about the global consequences. Factories are shut down, schools closed, all economic activity slows down. There will be consequences, but they are still difficult to quantify."
There has already been considerable consternation within the MotoGP paddock about the rearranged dates, with the latest calendar cramming eight races into only 10 weeks and set to stretch the paddock to its limits in October and November.
However, series organiser Dorna is insistent that all 19 remaining races will run this year, with CEO Carmelo Ezpeleta adamant in a statement last week that a full year of racing remains in the plans.
"Our idea is to continue the championship with all the races, that's our aim. But if something is unpredictable… we're following the situations with each government and especially the promoters. We're in close contact with the FIM, IRTA, the teams, and of course with the promoters. We're trying to accommodate everything at the moment, in close contact with them."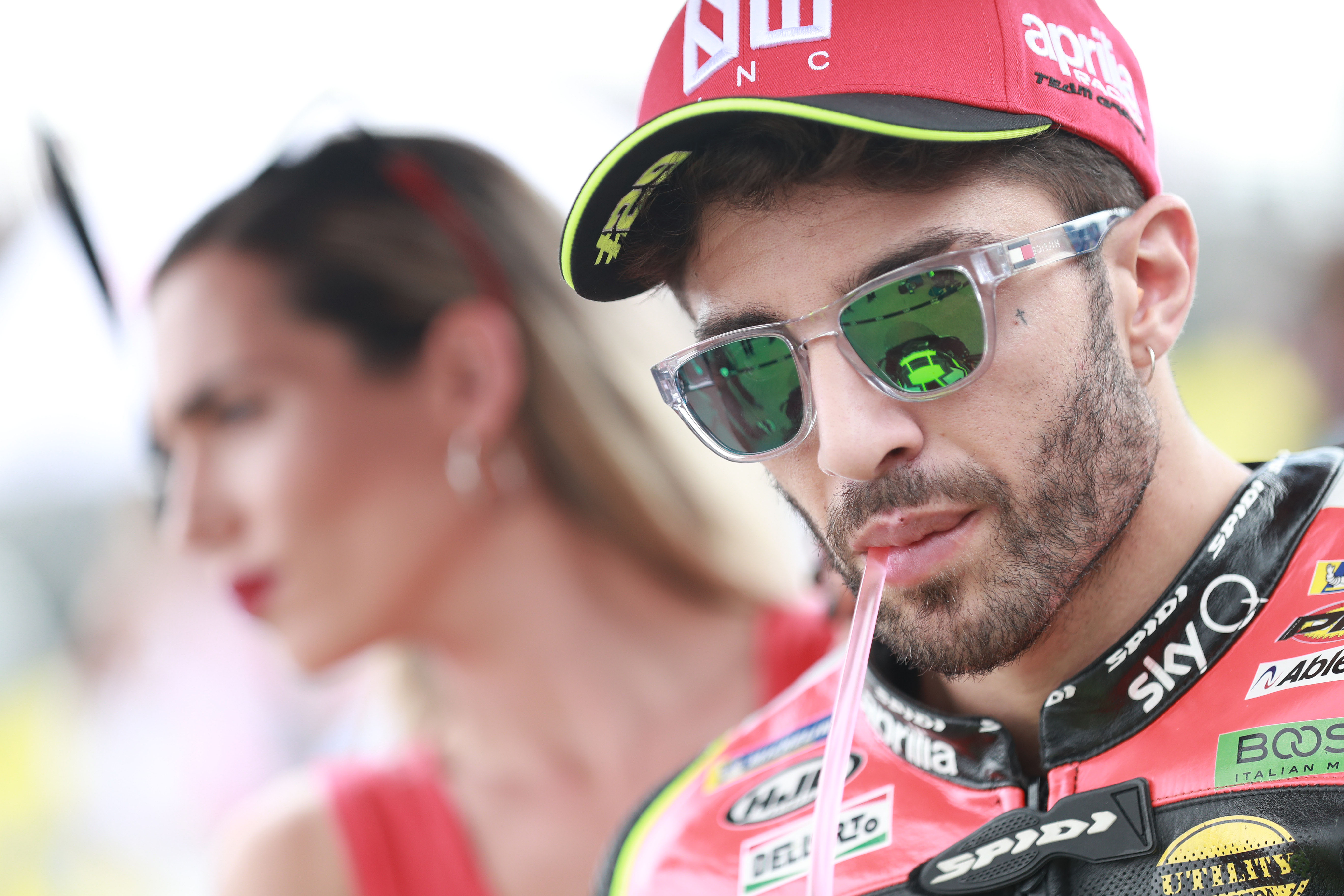 Viegas also briefly touched on the situation regarding Aprilia rider Andrea Iannone in his statement. Iannone has been provisionally suspended since January after failing a doping test at the Malaysian Grand Prix, and Viegas says that further news regarding the rider should be released shortly.
"The FIM president has nothing to do with the trial. It has been examined by the lawyers for the two parties, who have sent the various documents they deemed necessary and a committee of three judges, all very experienced, who will very soon give its decision.
"Afterwards, there will be the possibility of an appeal to the CAS, both on the part of Iannone and his employer, Aprilia, if the sanction is considered too severe; or on the part of the World Anti-Doping Agency if it considers that the sanction is not sufficient."