Ducati's MotoGP duo of reigning world champion Pecco Bagnaia and Enea Bastianini are both adamant that they're ready to fight at this weekend's Italian Grand Prix despite both of them heading into their home race carrying injuries sustained in the frenetic opening rounds of the 2023 season.
Bagnaia, still using a crutch on Thursday's media day at Mugello, is recovering from a late-diagnosed broken ankle he sustained at the last round of the championship in Le Mans three weeks ago, with the championship leader admitting that he's still not fully fit thanks to the fracture he suffered in his tangle with Maverick Vinales.
However, with the severity of his injury only clear in the days after the crash – and after he had already restarted his training programme with Valentino Rossi's VR46 Academy – he says that he doesn't expect any major complications when action gets underway on Friday.
"Sincerely I'm not 100 percent but I'm struggling more walking than riding," last year's Italian GP winner told the media. "Because after four days, without knowing that I broke the ankle, I was riding here just to train and I was feeling pain but nothing that, with a bit of focus, was impossible to not think about.
"I think it will not affect my race weekend – let's see, but I'm quite sure that everything will be okay.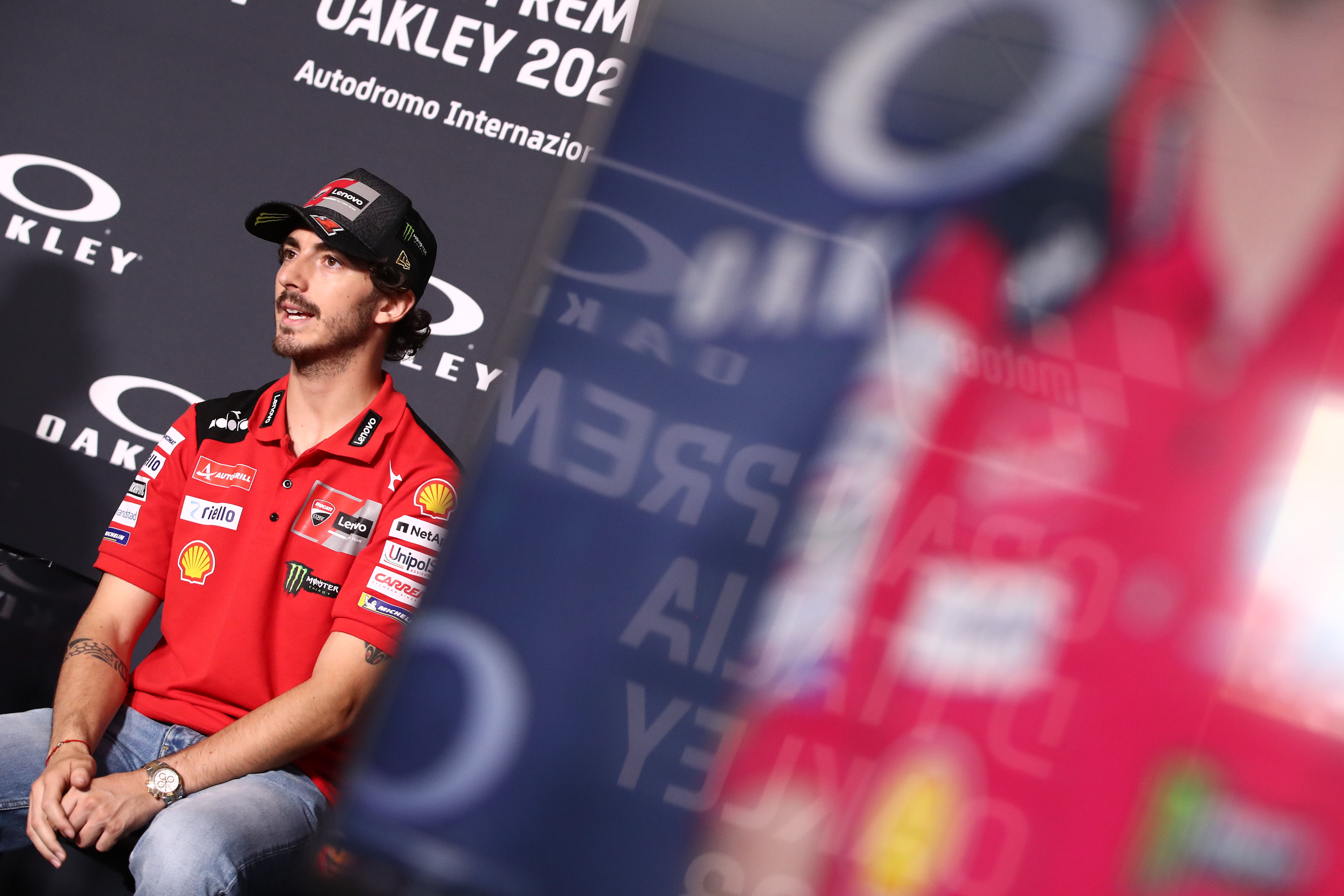 "I've been twice here to test with the Panigale [road bike], to train, plus once on a smaller track, and everything went OK."
There is arguably a greater challenge facing his team-mate Bastianini on the other side of the garage, as he is yet to make a full-on grand prix start this weekend, having been injured since the season-opening sprint in Portimao.
Attempting to return once since then in Jerez but forced to withdraw after only one session, Bastianini has thus endured a long three-month layoff with a broken shoulder – and that means that he's well aware he's jumping back into the deep end.
"For me it's really beautiful to be here again," he said, "especially here at my home grand prix. This break has been really long for me, and now I have to reset and restart. I'm ready, the shoulder works well, and I'm probably not at 100% but I'm close to it.
"I have to bring the confidence tomorrow again with my bike, because I've not ridden a lot. I made only one test two weeks ago. It went OK, but let's see how it is tomorrow with the MotoGP bike, because you know it's a little bit different."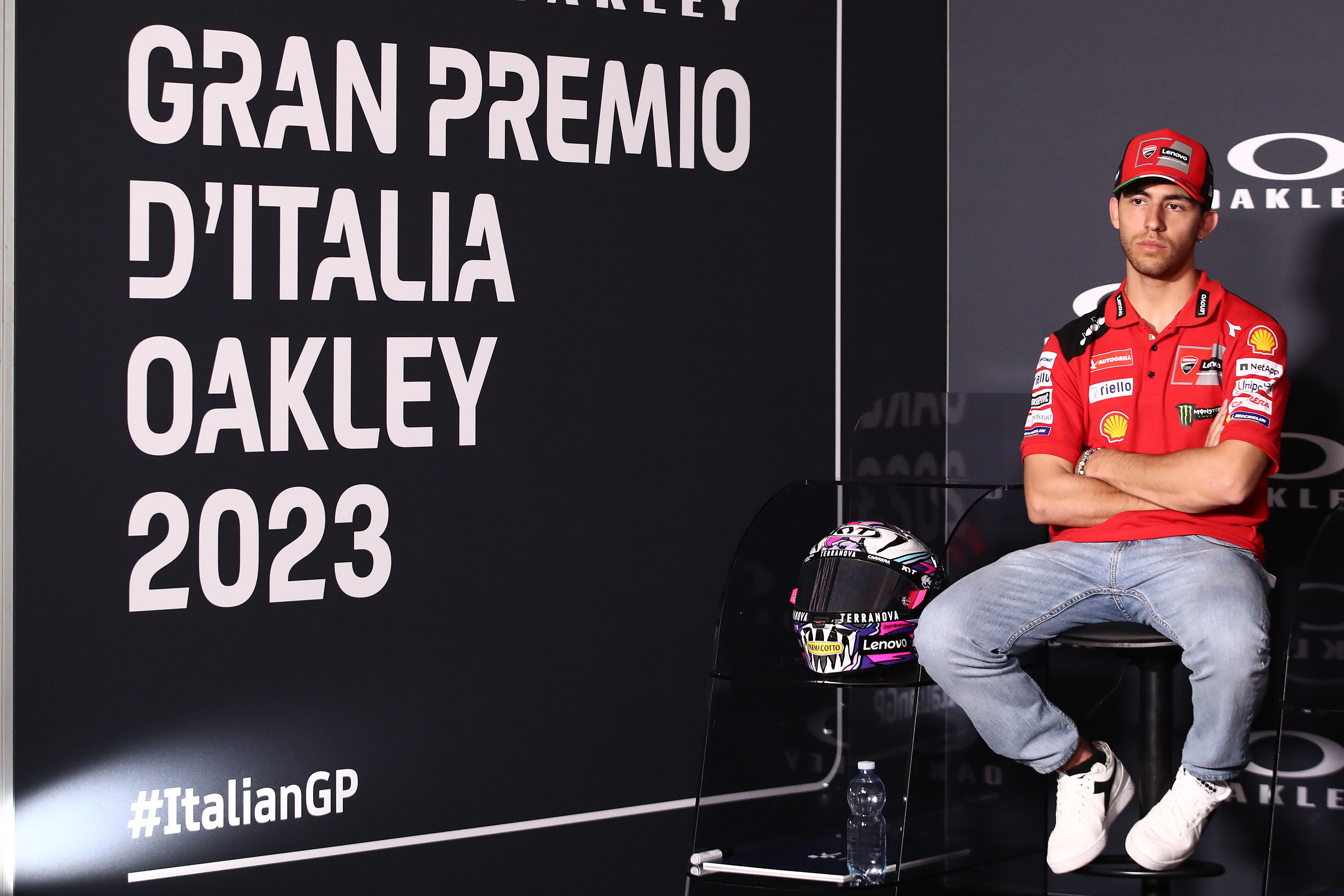 And while that two-day test on Ducati's road-going superbike might have been enough to give him at least a baseline for his performance, he admits that he's not expecting to be fighting for wins at his home round, but rather just needs to build into the triple-header between now and MotoGP's summer break.
"It was comfortable," he explained, "and the second day I was a little bit tired, especially at the end, but I managed it. The day after, I was also tired but this is normal. The week before this weekend, I've trained a little bit more and I think I can be competitive, but it won't be easy, especially on Sunday with the longer race.
"Probably here will be like one test for me, but I have to check tomorrow. My goal of the weekend is to try and be in the top 10, because that would be a great result for me. After, in the next ones, I have to try and improve at the Sachsenring and the last one before the break in Assen."
"At the moment, I'm not at 100 percent, but probably at 90," he reiterated later. "Probably to do one laptime can be good, but I have to see how is the reaction during the race."
Both Bagnaia and Bastianini have been declared fit to ride by MotoGP's medical team.