Ducati's satellite MotoGP team Pramac will run a special livery in the Italian Grand Prix at Mugello, with the colour scheme paying tribute to Dante Alighieri's Divine Comedy.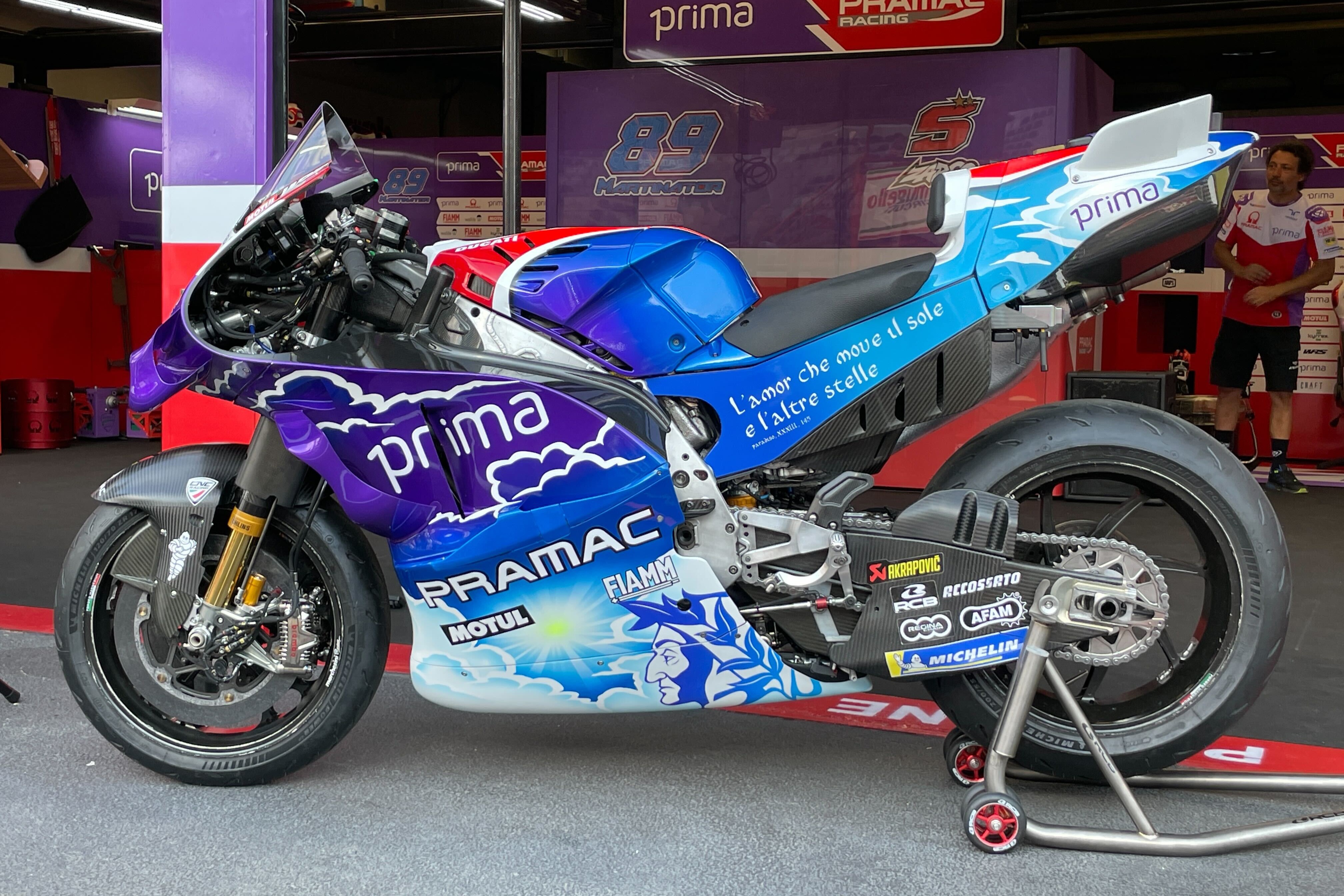 The team's riders Johann Zarco and Jorge Martin will both run a two-sided paint scheme, with one side referencing Inferno – the first part of the Divine Comedy – and the second themed after Paradiso – the third and final part.
"La Divina Commedia" MotoGP can be heaven ☁️ or hell 🔥 pic.twitter.com/9eZe4jlnOL

— Prima Pramac Racing MotoGP (@pramacracing) June 8, 2023
Inscribed on the Inferno part is the famous "abandon all hope ye who enter here", while the other side features another line from Dante's poem, translating to "the love that moves the sun and the other stars".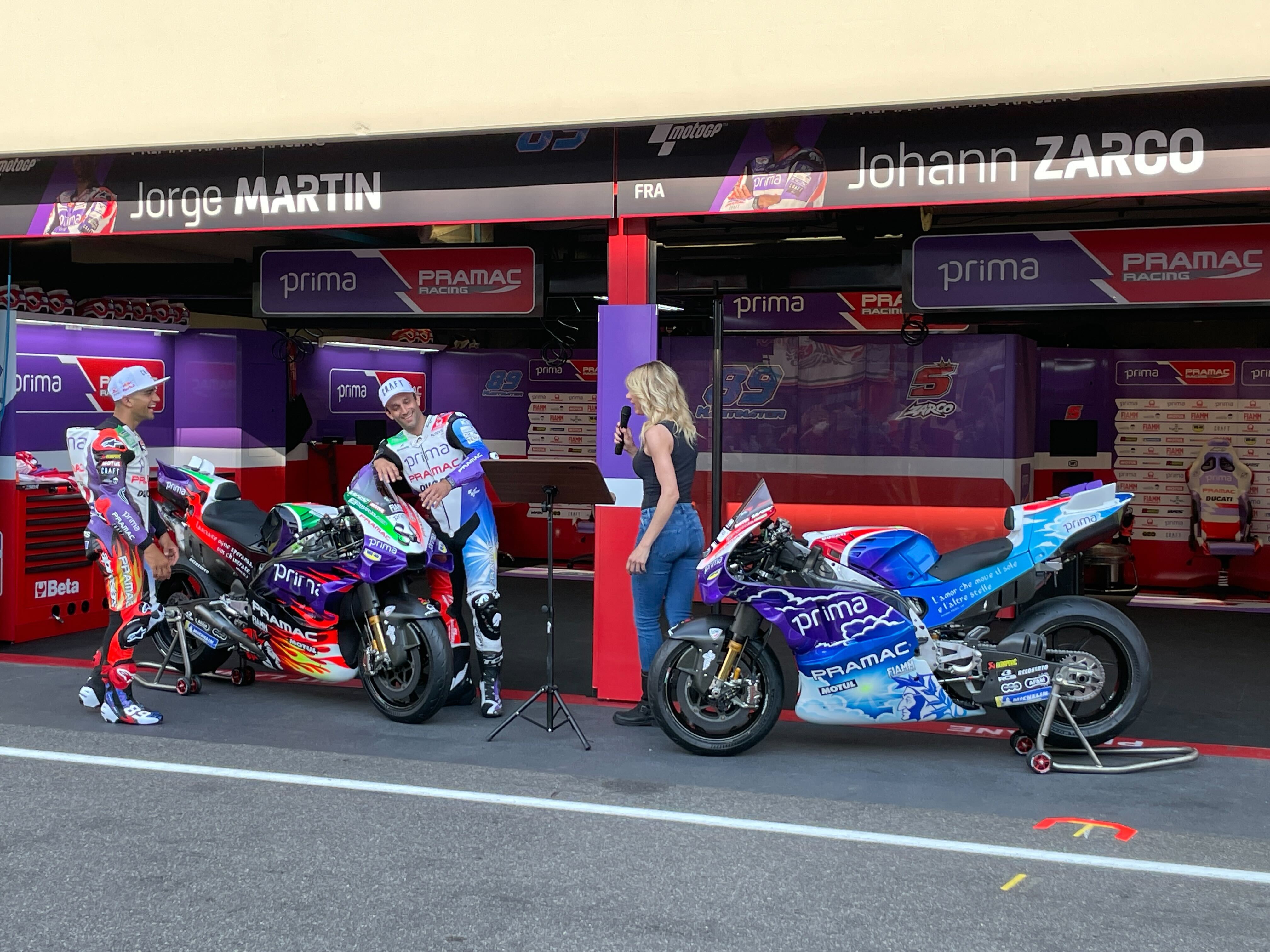 The livery was unveiled in the Mugello pitlane with Piero Pelu, the former frontman of Italian rock band Litfiba, reading from the Divine Comedy.
Pelu is a native of Florence – as was Dante – with Mugello around 30km away from the city.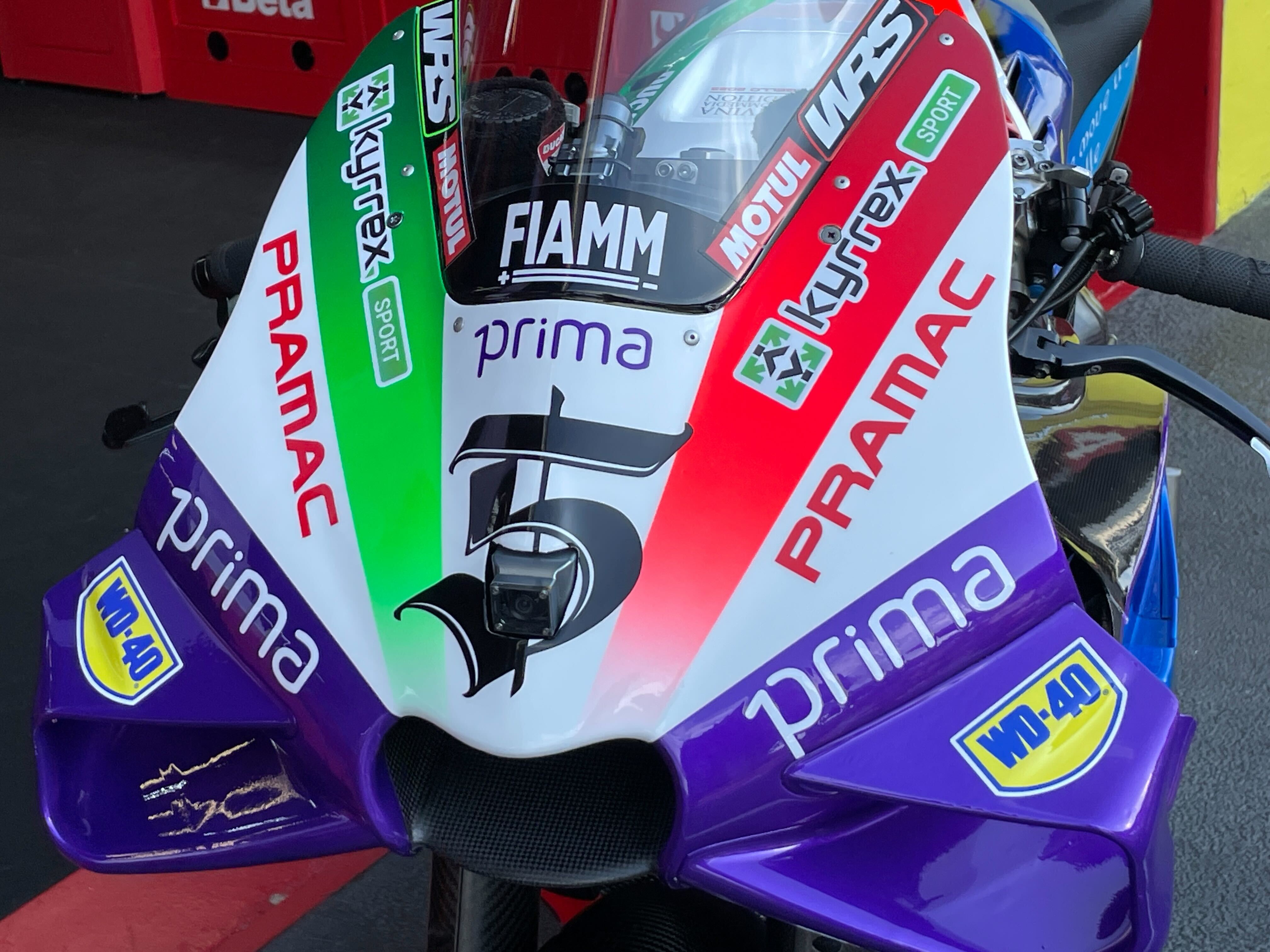 Pramac – no stranger to running one-off MotoGP liveries on home soil – is currently just one point off the lead in the 2023 teams' championship, with Martin just 14 points behind first place in the riders' standings.