VR46 Ducati MotoGP rider Luca Marini has hinted his participation in the Mugello weekend beyond Friday practice is in doubt due to fitness complications.
Last month Marini tucked the front coming through the Dunlop chicane in the French Grand Prix and was collected by Alex Marquez as he picked the bike up.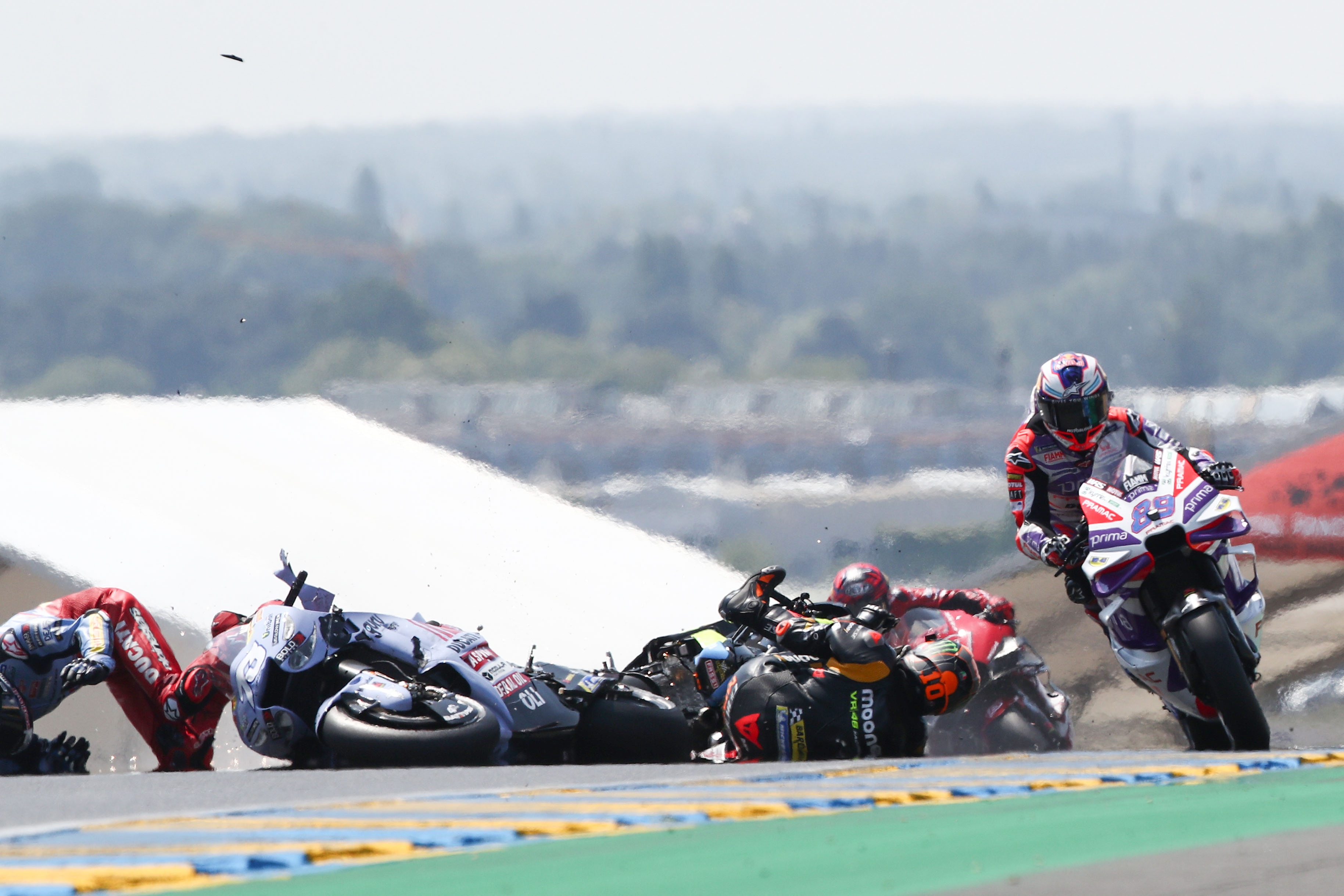 He was confirmed to have suffered a wrist injury – which he has now described as a fracture – in the incident, but this is not the reason why he may face complications at this weekend's Italian GP.
"Fortunately, the fracture is fine," he stressed. "So, I'm really happy about this, because I tried everything to be at least at 80% to be competitive for making a good result here in Mugello – because it's Mugello."
Instead, it is "ligament and tendon" damage that may ultimately make the home race a write-off for the Italian.
"In the crash, my thumbs on the handlebars made a movement that stretched [them] a lot, and I don't feel well also with this," Marini explained.
"I jumped on the bike this morning – I tried with the physiotherapist something that I can use better the thumbs, because the problem now is not the bone but just the ligaments and the tendons, that I'm struggling to use it a little bit. And [it] gives me a little bit of problem when I need to open the fingers and brake.
"I have to use the thumb[-operated] rear brake, so it's very important for me."
Unlike fellow Ducati riders Enea Bastianini and Pecco Bagnaia, who were both declared fit after a Thursday medical check, Marini's status was set as "will be reviewed" and he will be assessed again following Friday morning practice.
"I need to check tomorrow," he said. "Let's see how is the feeling. For sure it will not be easy because Mugello is a very stressful track for us. So, I don't know for now."