The Grand Prix of the Americas looks set to become the third MotoGP casualty of the global coronavirus outbreak, as City of Austin authorities declared a state of emergency and announced a ban on large gatherings of people.
The April 5 race was set to become the first round of the 2020 MotoGP season after the premier class was cancelled at the Qatar Grand Prix and the Thai round was provisionally moved from mid-March to October following the rapid spread of the respiratory disease across much of Europe in particular.
In a statement released by the city government, Austin stated that: "Events with 2500 or more people are prohibited unless organisers are able to assure Austin Public Health that mitigation plans for infectious diseases are in place. Each event will be evaluated case-by-case."
Speaking in the statement, Travis County Judge Sarah Eckhardt said: "This is a data and health-driven decision that will enable us to be prepared in any event."
Last year's race attracted 50,000 fans. And with 2500 riders, teams, organisers and media set to travel from across the world just to make the race happen, it seems unlikely that even a closed-doors race could happen.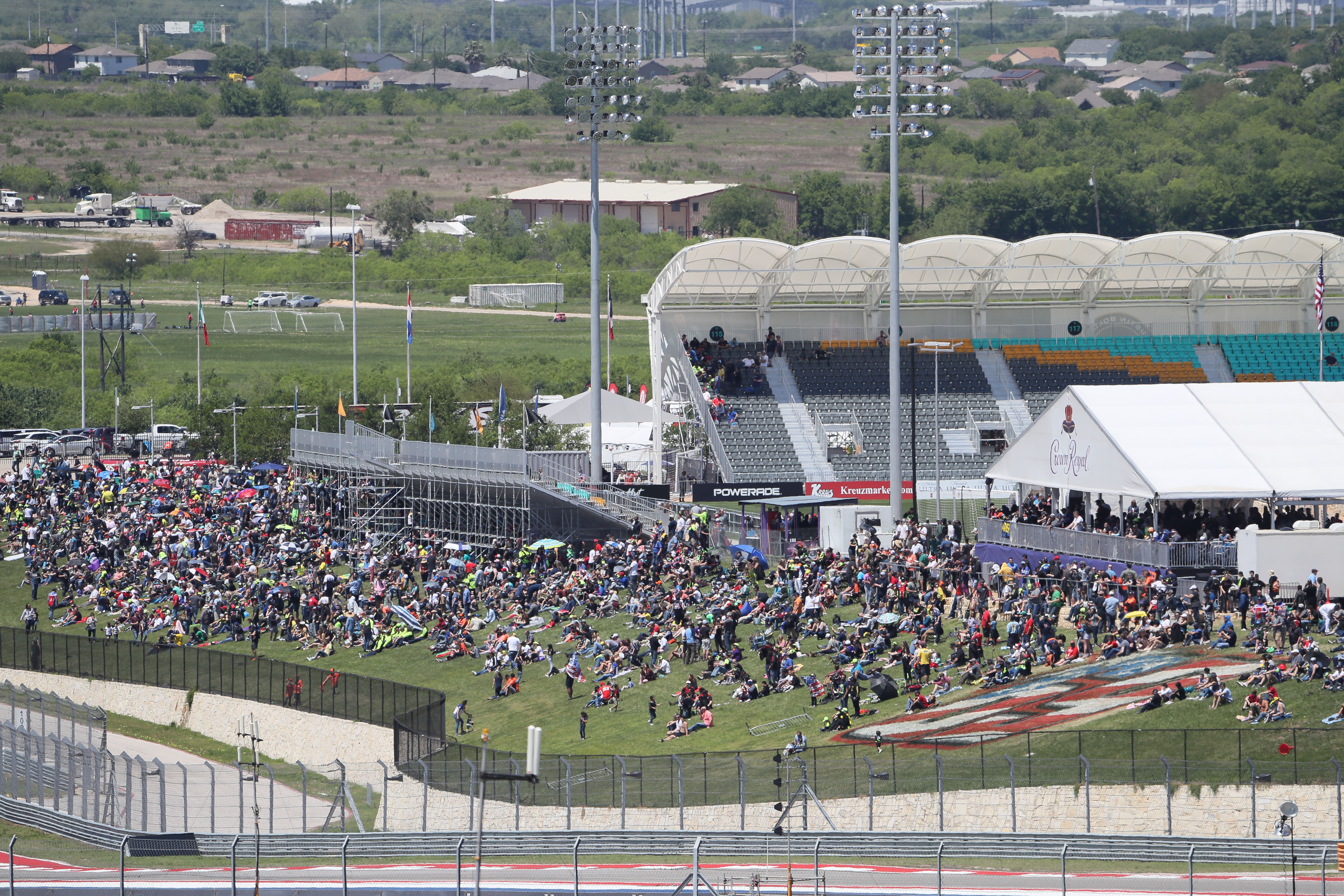 Adding the extra complications of travellers from Japan and Italy, both coronavirus hotspots, MotoGP may well be an unacceptable risk for local authorities.
The news has already led to the cancellation of Austin's huge multimedia festival South by Southwest.
That drew 417,000 people to the city last year and is a landmark event that has significantly raised Austin's cultural reputation. The loss represents a blow of $400million to the local economy –  numbers that suggest that also cancelling the MotoGP race should the disease continue to spread is all but inevitable.
Despite the fluid situation MotoGP boss Carmelo Ezpeleta is adamant that the planned races will go ahead this year – even if no one is sure yet when exactly that will be.
"There will absolutely be a 2020 MotoGP season," he said in a press conference on Thursday. "We will try to continue with everything and stay aware of the situation because it's changing day by day, but our wish is to do all the races in the 2020 season."