For all the wasted opportunities and false dawns, there's a case to be made that Aprilia is having its best MotoGP season yet - so high have been the peaks (Silverstone and Barcelona).
But what would definitely hurt that case is if its form disappeared once again as MotoGP went into its 'flyaway season' - and in that sense, the inaugural Indian Grand Prix looked worryingly familiar.
There was a bright spot for Aprilia in the form of Raul Fernandez's recent performance trend seeming to hold up - he finally looks in the mix with the other Aprilias - but the overall results were thoroughly uninspiring.
On the works team side, Aleix Espargaro retired from both races, while Maverick Vinales brought home only a pair of eighth-place finishes.
Espargaro did at least think fourth place may have been up for grabs in the Sunday grand prix, with him feeling he'd saved up more of the rear tyre than Joan Mir and Brad Binder up ahead, but it wasn't to be because the bike broke down - another worrying callback to Aprilia's past.
"It's a shame. Every time it's really, really hot we suffer," he said.
"It's not the first or the second season. It's something we have to improve. The bike was boiling, it was very difficult really to ride. The bike was competitive today but difficult due to the heat."
It had seemed like Espargaro's RS-GP got stuck in second gear, but he said it hadn't been a gearbox failure - albeit he wouldn't elaborate on the cause beyond that.
"Doesn't matter what, the bike just stopped, no power."
And he said it was "a very good question" over what can be done with the RS-GP's lack of heat resistance.
"We are not able to improve. The last two-three seasons has always been the same, I would say even four seasons. It has been always very tricky for us on the hot conditions. And with this amount [size] of aero fairing, it's even worse. So, we have to improve.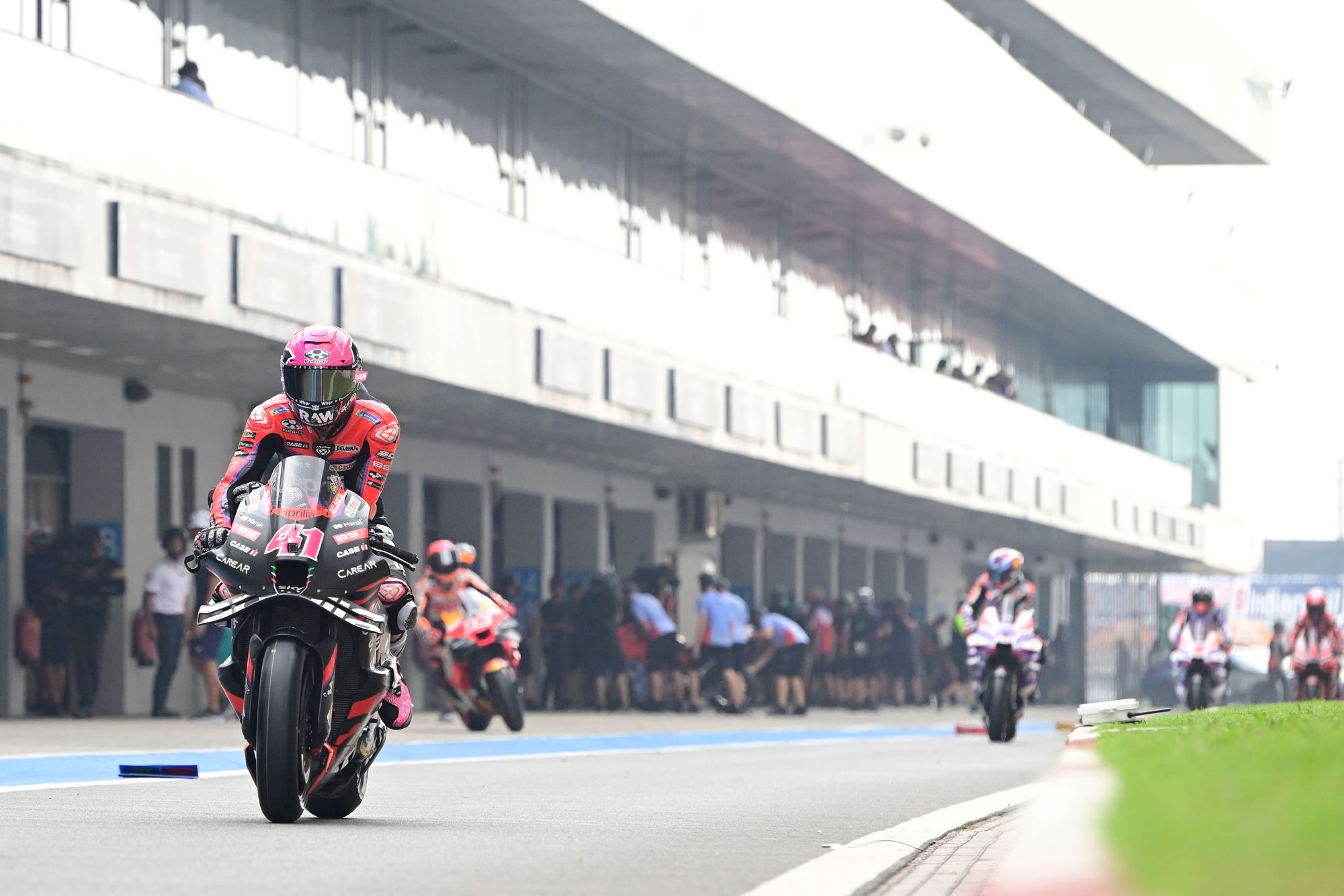 "Because it's not just the rider that suffers but all the bike suffers when it's hot like this.
"Every season it's the same, when we go overseas. Hopefully they can do something but it's going to be difficult because there's not much time."
You may wonder, then, whether Aprilia's inauspicious start to the 'flyaway season' has pegged back some of Espargaro team-mate Vinales' relentless optimism.
It hasn't - because, while Vinales finished eighth in both races, his eighth place on Sunday corresponded to a much more convincing ride.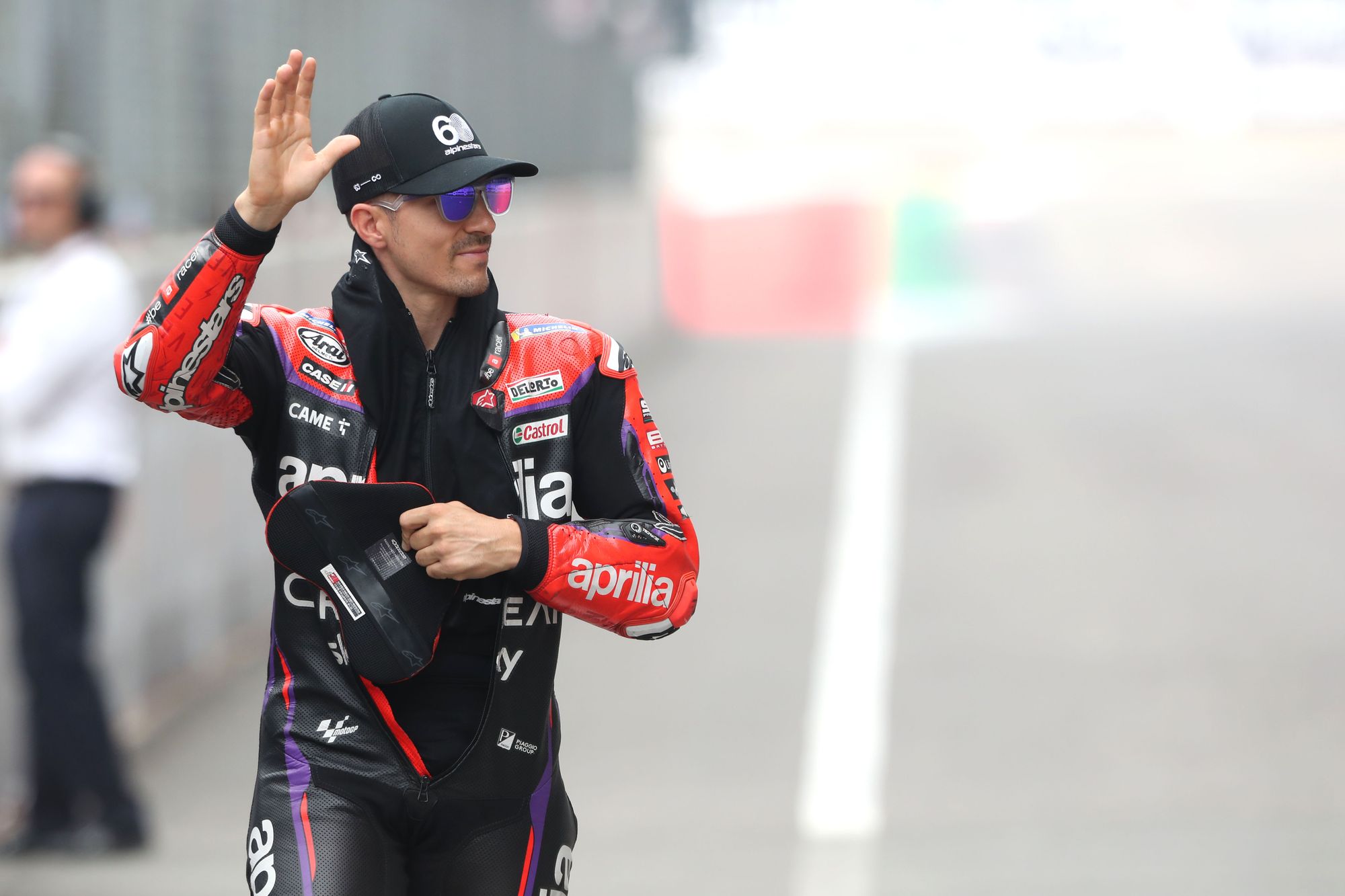 In the sprint, Vinales was already in that eighth place after the opening lap. He gained one position to Mir's crash, lost one position to Marco Bezzecchi's recovery ride, and that was basically that.
But in the main race, Vinales' opening-lap position was 19th place - after contact between Espargaro and Binder effectively ran him out of room at Turn 1.
In that context, coming back to eighth place - for a rider not exactly known for being the most incisive when it comes to that sort of thing - was encouraging, as was the fact that of his eventual 17-second deficit to race winner Bezzecchi five had come on the opening lap.
"The comeback was very good. I'm happy. This weekend we never found a good feeling on the bike - but in the warm-up, we changed the setting a lot, something we never explored. We wanted to race like that, to understand. And honestly I got the best feeling of all the weekend in the race. So... it's something to learn from.
"At the end, on a very, very bad weekend I think, we are P8, potentially - without going out of the track - top five. On a bad weekend. So that's huge, that's fantastic."
Vinales even went as far as to say that he was "lucky" to not have qualified out front, because it had justified that set-up "gamble" - which he said equated to "much less" rear contact while braking.
"Strange. But it's like this," he said.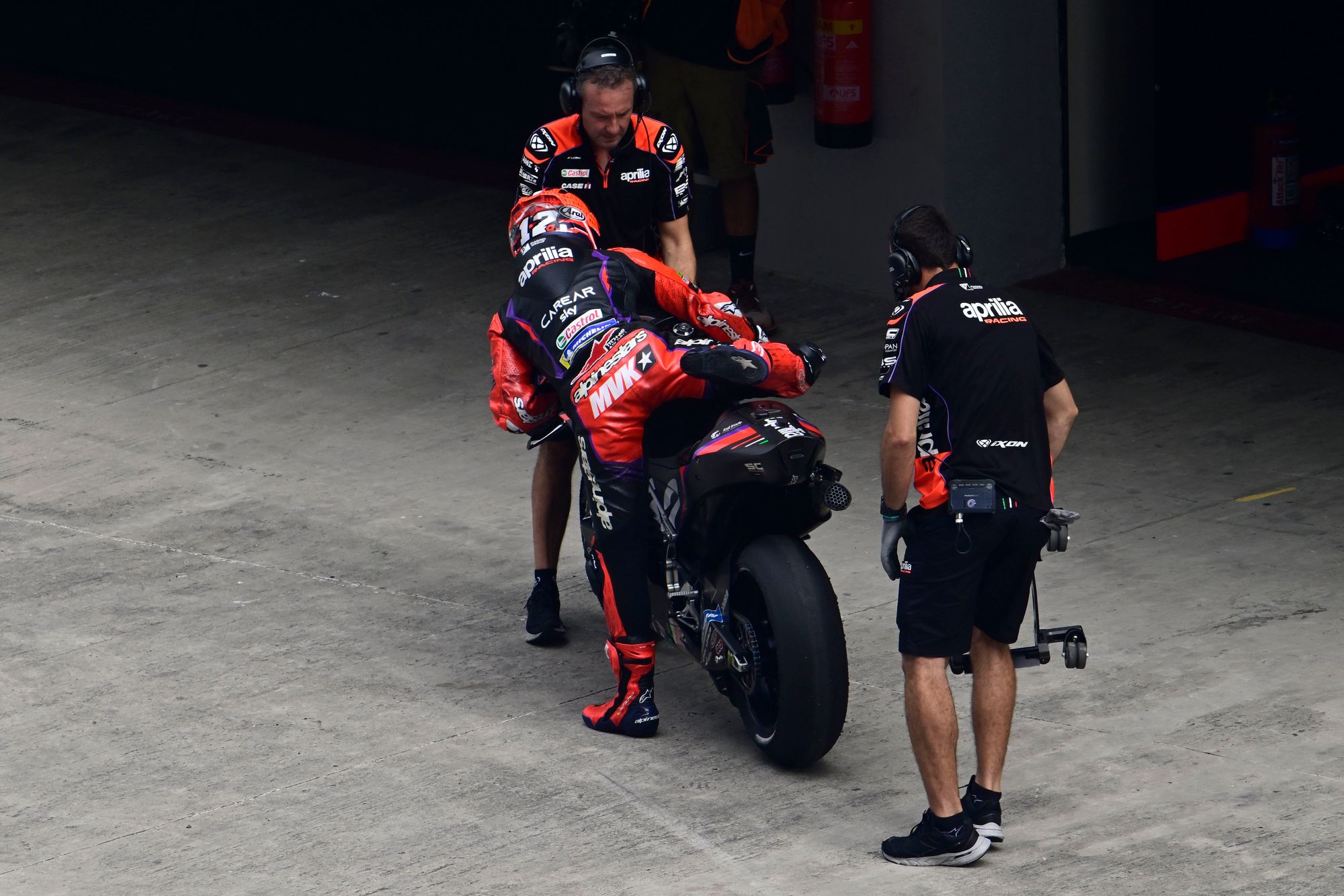 "Normally with the Aprilia we can brake very, very hard but you never lift the rear. Today we provoked lifting the rear.
"I could brake 10 metres later, lift the rear and stop the bike a lot. So that's fantastic, I like this feeling and it's something I asked for many, many times.
"Even if the result is not what I like, or where I think we can be, it's very positive - because we found something on the brakes, which in the test we couldn't find. So that's fantastic."
Even with that, it was still not frontrunning pace, which was something Vinales was well aware of. For him, the harder rear tyre construction used by Michelin in India - which had also been in use in Austria - was seemingly the big limitation for the RS-GP. RNF's Miguel Oliveira, who by his own admission "couldn't be competitive during the whole weekend", likewise cited it as a factor.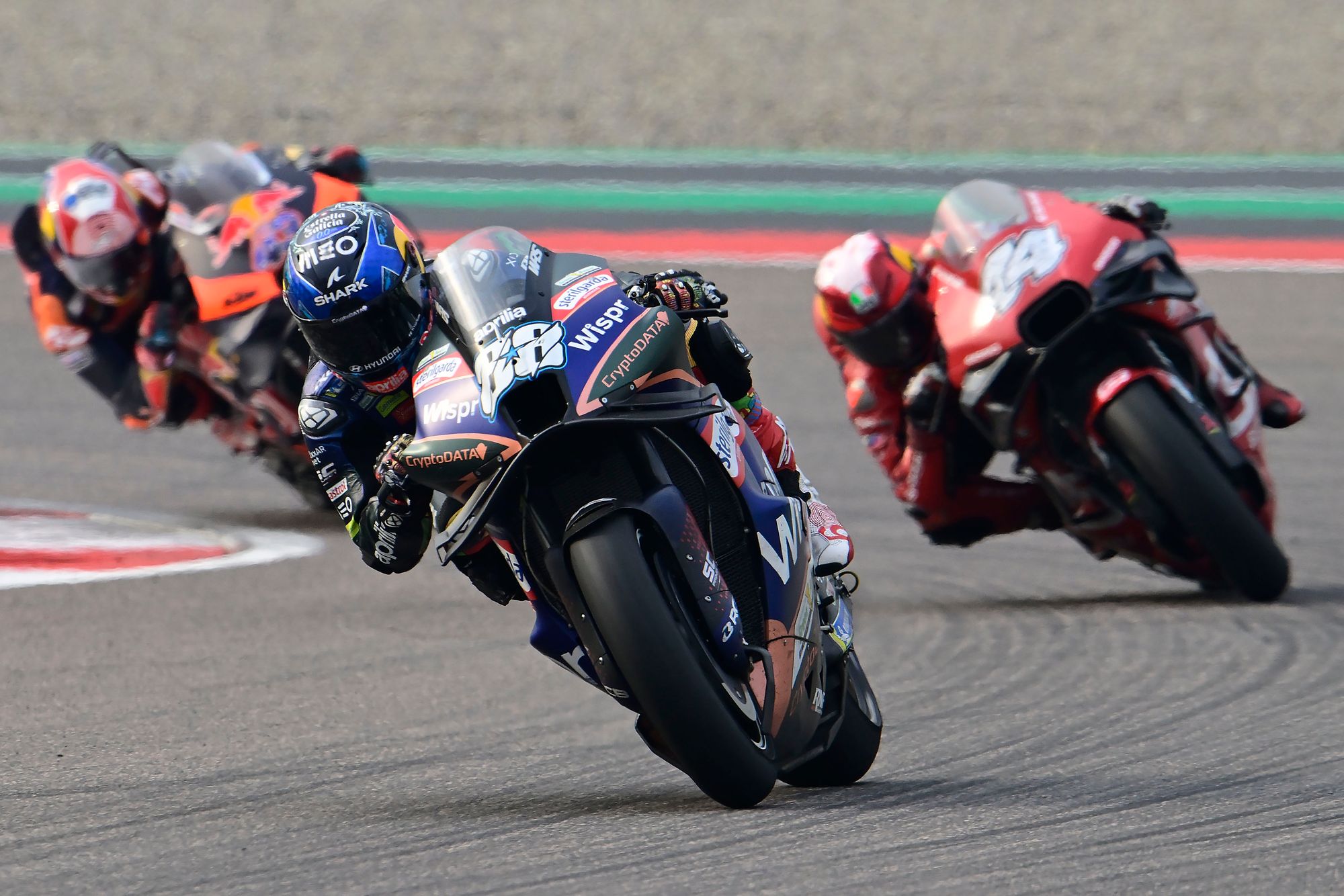 However, Vinales added: "We have something on the bike that, for example, in tracks like Montmelo [Barcelona] it gives you an advantage, but in some other tracks it's more negative than the rest.
"So we need to understand what it is - because we still haven't understood it well. Maybe today with the data we got we started to understand more things."
Everyone at Aprilia should hope that is indeed the case, lest it have a repeat of its shocking end-of-season form last year.