IndyCar has explained why it did not penalise a number of drivers who exceeded its 35-lap maximum tyre stint during its season opener at Texas Motor Speedway last weekend.
Due to the disruption caused by the coronavirus outbreak, Firestone was unable to bring the new tyre to Texas that it had intended.
Instead the series used the left-hand side tyre compound from the Indianapolis 500, while the right-hand sides were an unraced compound from Texas in 2019.
Due to the added weight of the aeroscreen for this year and the inability to test the tyres it had brought, IndyCar mandated that drivers complete no more than 35 green flag laps on a set of tyres, or they would be penalised for doing so.
However, following what they thought was the correct timing system information, a number of drivers – including then race leader Zach Veach – pitted on lap 36, breaching the rules on stint length.
The Race understands a number of drivers pitting at the start of the race to serve drive-through penalties caused the timing issue, which meant the teams that were relying on IndyCar's system were seeing the wrong lap count.
Following the race, Penske's Will Power argued that cars breaching the lap count rule cost him multiple positions.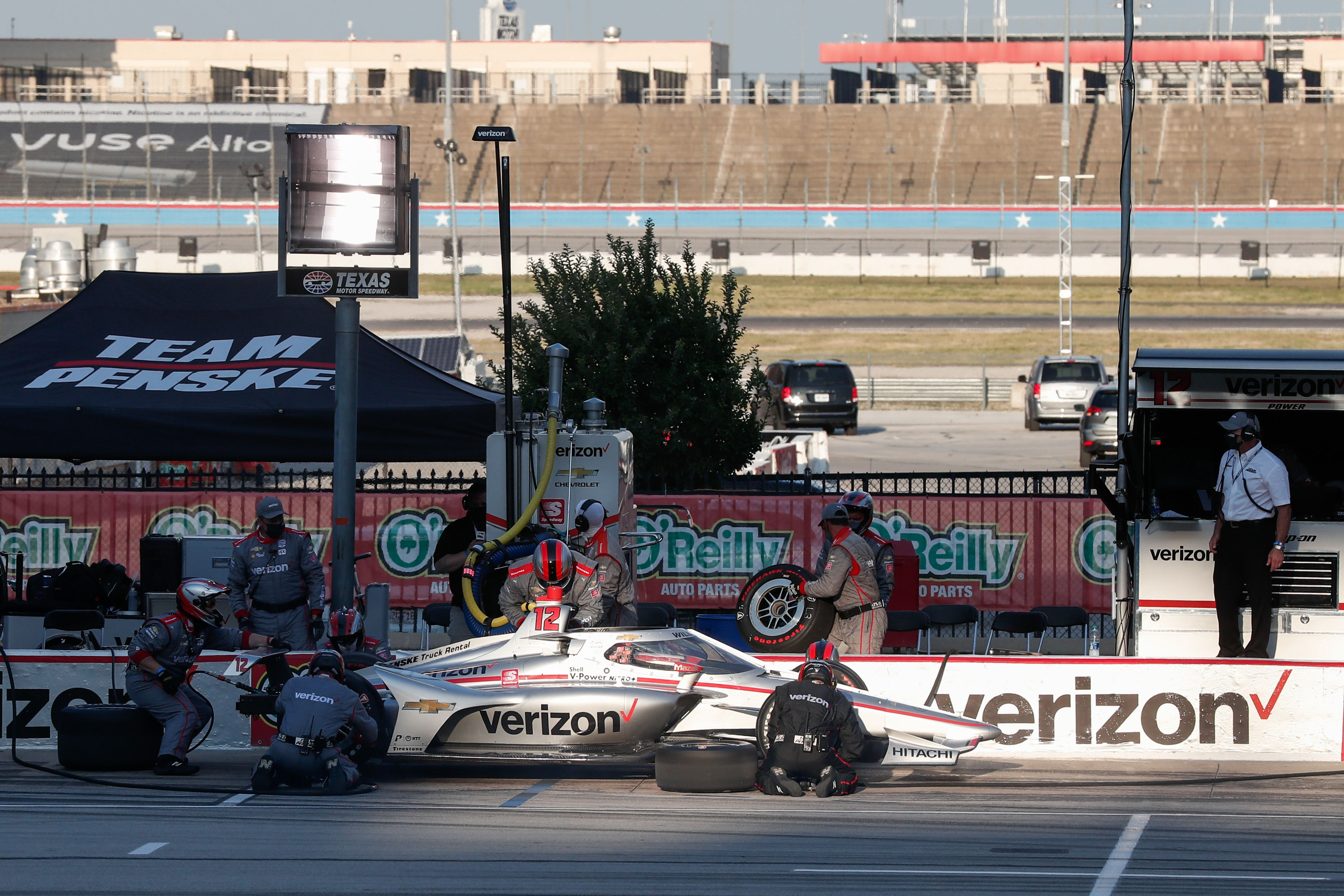 He had finished 13th, having been delayed by a right-rear wheel coming off during a pitstop.
"Man, there were four cars that went 36 laps on the first stint," Power told NBC.
"They should be penalised, it's unbelievable.
"That could be four more positions for me.
"It was a frustrating night. We had a mistake that put us in a bad place and it's just unfortunate."
As it was IndyCar's timing error that had caused the problem, an IndyCar spokesperson told The Race "once we got the system sorted out we didn't feel it to be equitable to penalise" the cars that had run too many laps.
Veach went on to score an equal career best fourth-place finish for Andretti Autosport.